Truthfully, 2015 was a meh year for me, with more downs than ups. While there were still great positives, like my trip to LA with Torrid, winning the NFL Fan Style Showdown, and landing a few TV segments, the negatives unfortunately outweighed them.
Losing my beloved dog, Flynn, was one of the most difficult moments of the year. Seeing my mom lying in a hospital bed with an enormous, swollen, black & blue arm was terrifying. (She has Parkinson's, and she fell and broke her shoulder.) The months of visiting her in a nursing home while the recovered were emotional, and her time back home has been equally so. Leaving a job that I thought was my "dream job" was challenging, but I had to put my health before work; in no world is 7 days a week, 12-15 hour days, an acceptable work load.
I learned a lot from 2015, but I'm ready to leave it behind. I learned from my past, I'm living in my present, and I'm looking forward to the future. I think 2016 is going to be better.
Now, on to the real reason why you clicked in; the clothes. Get ready, cos here comes my top 10 outfits of 2015.
10.

So maybe I wouldn't rock this at NYFW, but I love this unicorn onesie (and judging by the Instagram comments, so do you)! (Unicorn onesie by Ikerenwedding)
9.

I felt like Wonder Woman in my Fullbeauty activewear. (Top & pants by Fullbeauty SPORT)
8.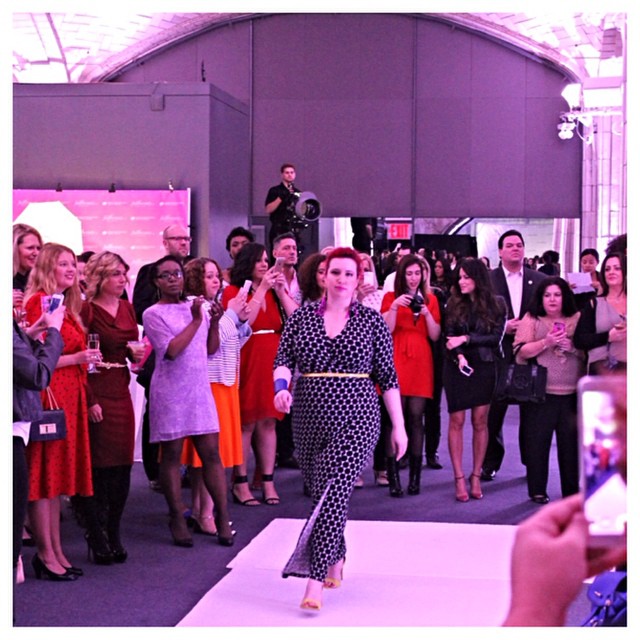 Me, a runway model? Well, it happened once, for Fullbeauty.com when they had a big name-change event in April. (Dress by Jessica London)
7.

Does my fat make me look striped? Please, I look damn good in these lines. (Dress by P.S. It's Fashion x Society+)
6.

29Rooms proved to offer great backgrounds for one of my fave NYFW ensembles. (Top & Pants by ASOS, Blazer by boohoo, Booties by ALDO, Necklace by nOir)
5.

Blowin' in the wind. (Top & skirt by Eloquii)
4.

That one time I played model for Eloquii. (All items by Eloquii)
3.

Check, please. (Top by Ann Taylor, Pants by Eloquii, & Shoes by Shoes of Prey)
2.

Prints on prints on prints. (Top & Pants by Lane Bryant)
1.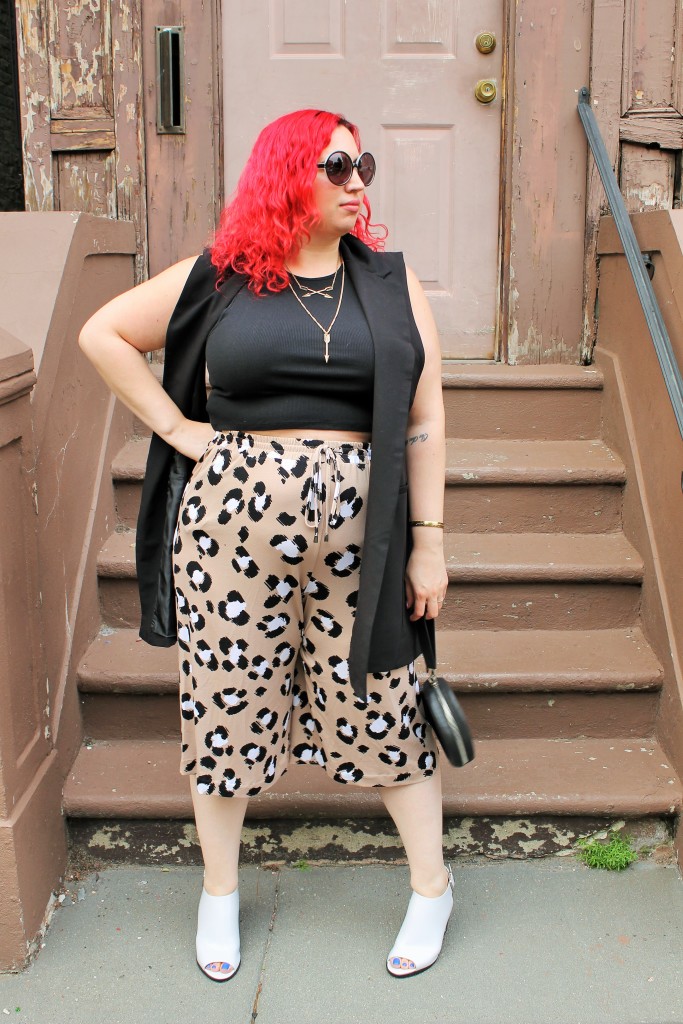 Culotte cool & fashion fierce.