Whether you're an avid gym rat or you have a love-hate relationship with the treadmill, one of the easiest ways to perk up any workout is with stylish activewear. For the longest time, plus-size women had to settle for whatever stretchy piece of spandex they could find, but fortunately things are improving and there's more chic options than ever before. One of the most recent brands to offer an activewear line is fullbeauty, with their fullbeauty sport line. (Which I'm giving away 3 $50 gift cards, so scroll down to enter!)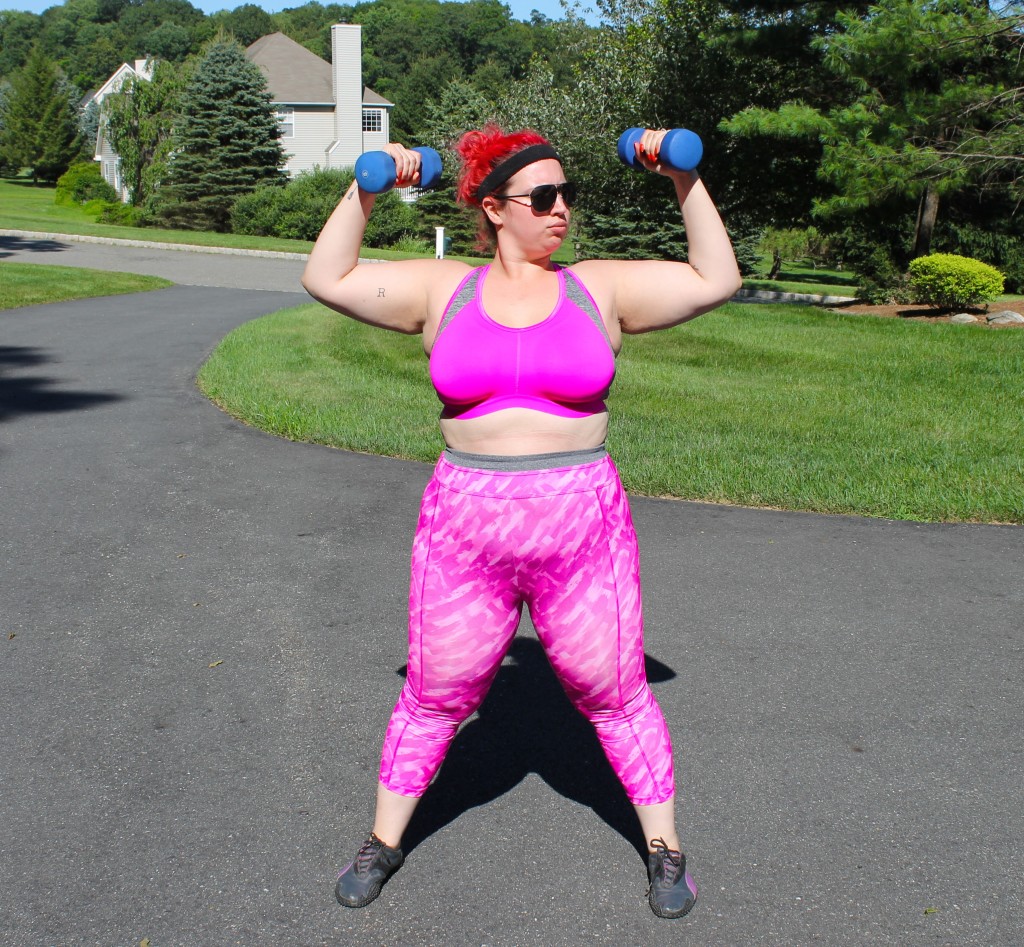 Getting my pump on in their Sports Bra and Pink Printed Capris. Comfy, yet sleek. The sports bra felt supportive, however, since I typically wear a 38H and this has no underwire I wouldn't recommend wearing it for high-impact exercises if you're looking for super support. It would be perfect for barre, yoga, pilates, etc.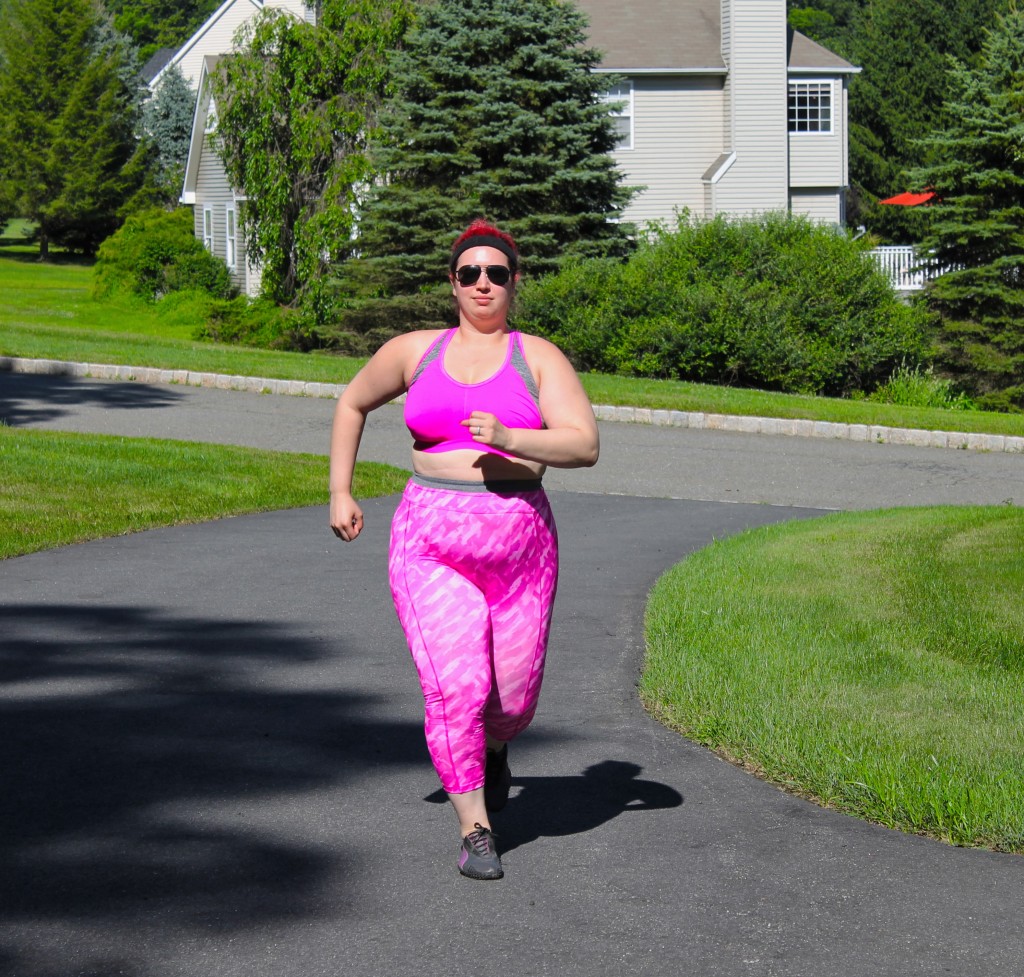 I did feel pretty supported while jogging around though.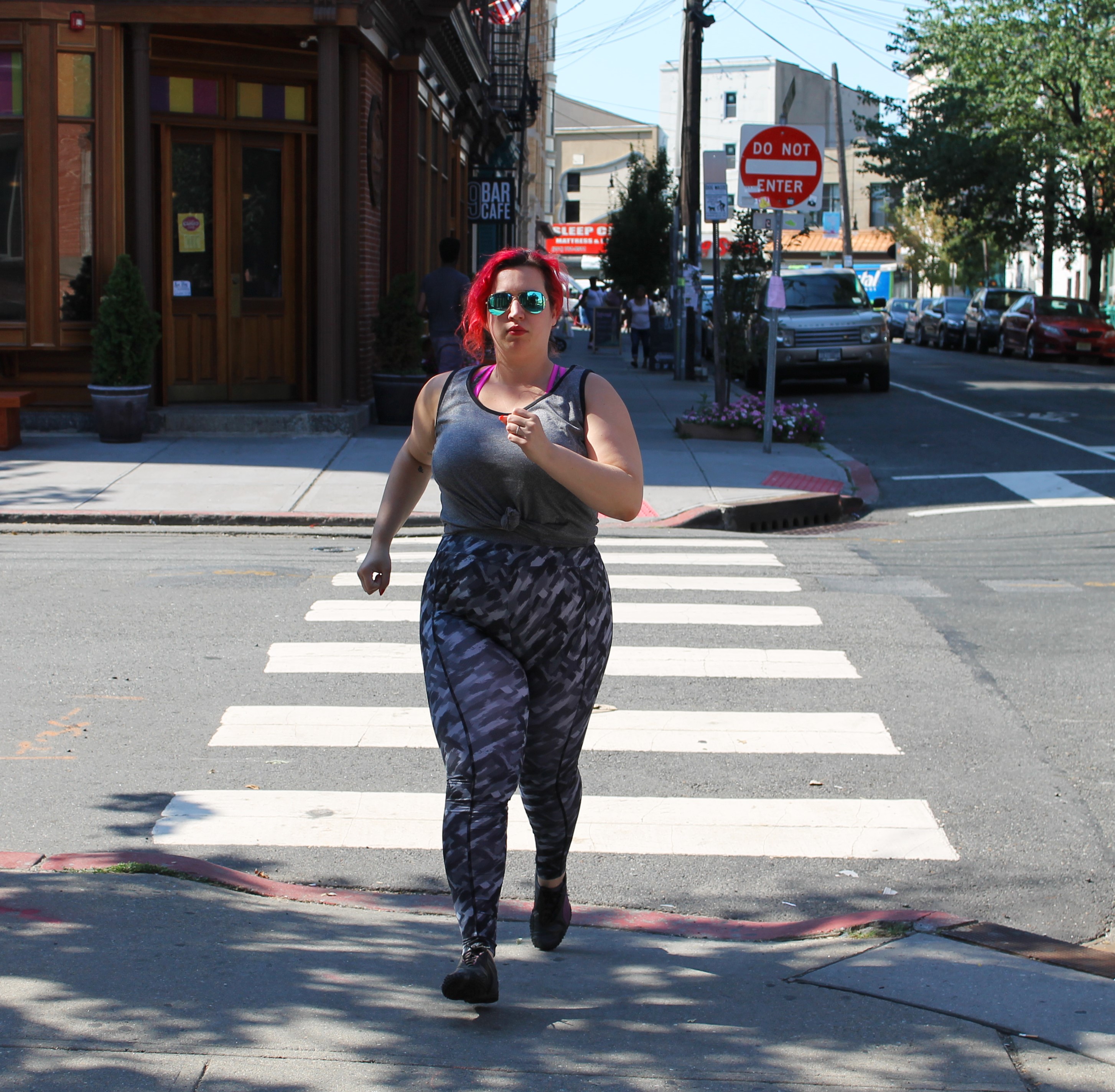 I'm a big fan of these long Black Printed Leggings — they are on-trend for the athleisure look, and felt like a second skin. No bagginess and not so tight that they dug in either.
A great workout deserves to be documented — and this colorful mural seemed like the perfect spot for a cool-down and a bit of a power pose.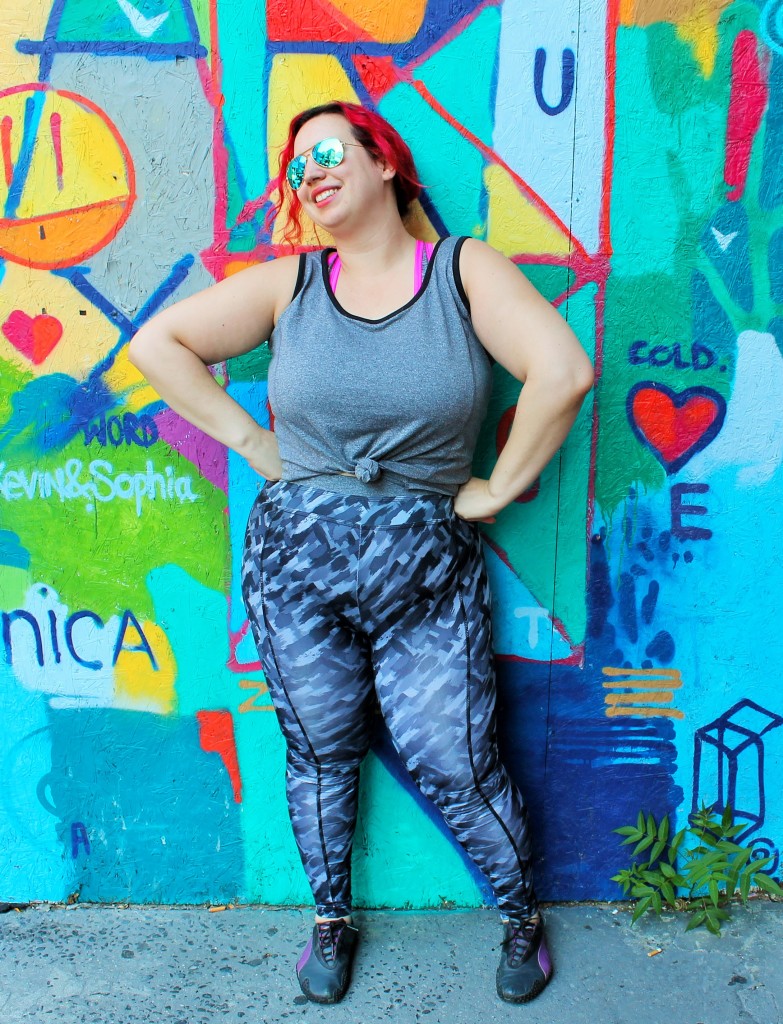 If you're digging what you see & want to snag your own sporty styles, enter my giveaway below! I'm giving away THREE $50 gift cards to fullbeauty, so click the link to enter now!
a Rafflecopter giveaway
All items are fullbeauty, click the links below to shop all styles:
Pink Printed Capris
All items c/o fullbeauty, all opinions are my own.