One of my favorite plus-specific brands is Eloquii. While I felt more meh about them the first time around, their second incantation has been immensely fabulous. Helmed by former Limited Group employees who knew a good thing when they saw it, it's grown leaps and bounds in its sophomore incantation.
One of my favorite things about Eloquii (besides the fabulous fashions) is that they really care about their customers. From involving them as models in their look books, to actually listening and responding to their requests, Eloquii is showing other brands how to do everything right.
Another thing Eloquii has done that I love is involving bloggers (like me!) in their photo shoots- and their latest one was all about the uber-stylish midi skirt! Not only did I get the opportunity to model, but some of my blogger buds were a part of it too, AND (as if that wasn't enough) my boo Margie styled us all! Check out my two looks (the red, white & blue is my absolute fave), an awesome group shot of all of us, and a fab video of the shoot!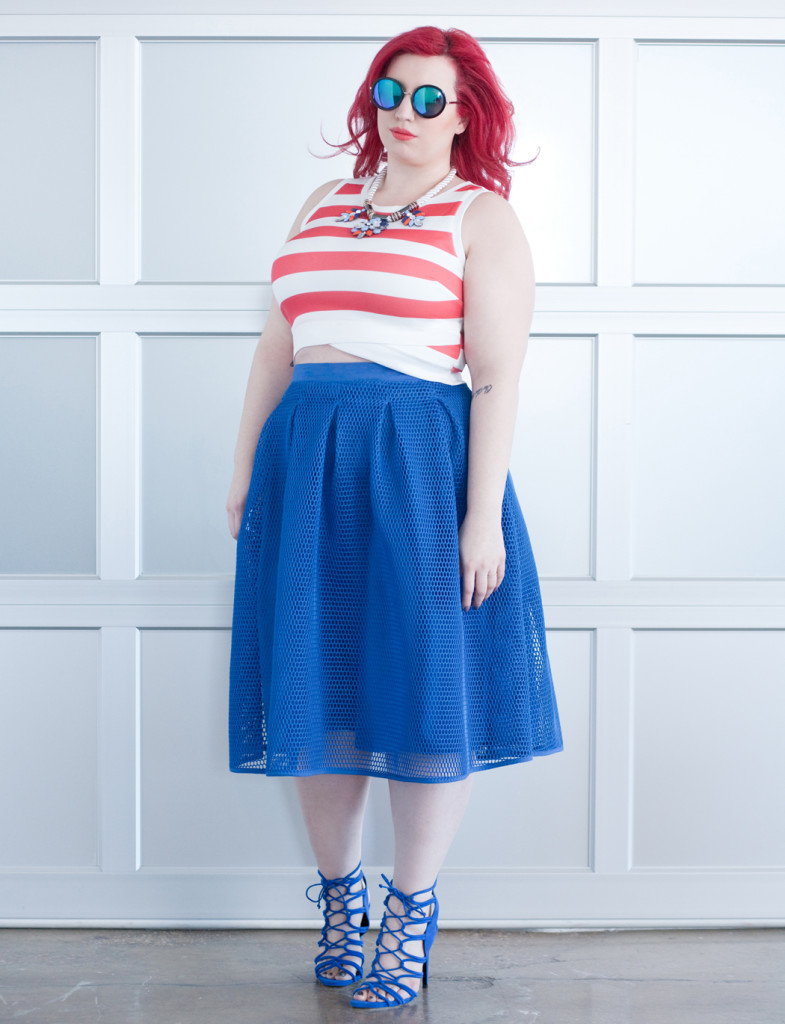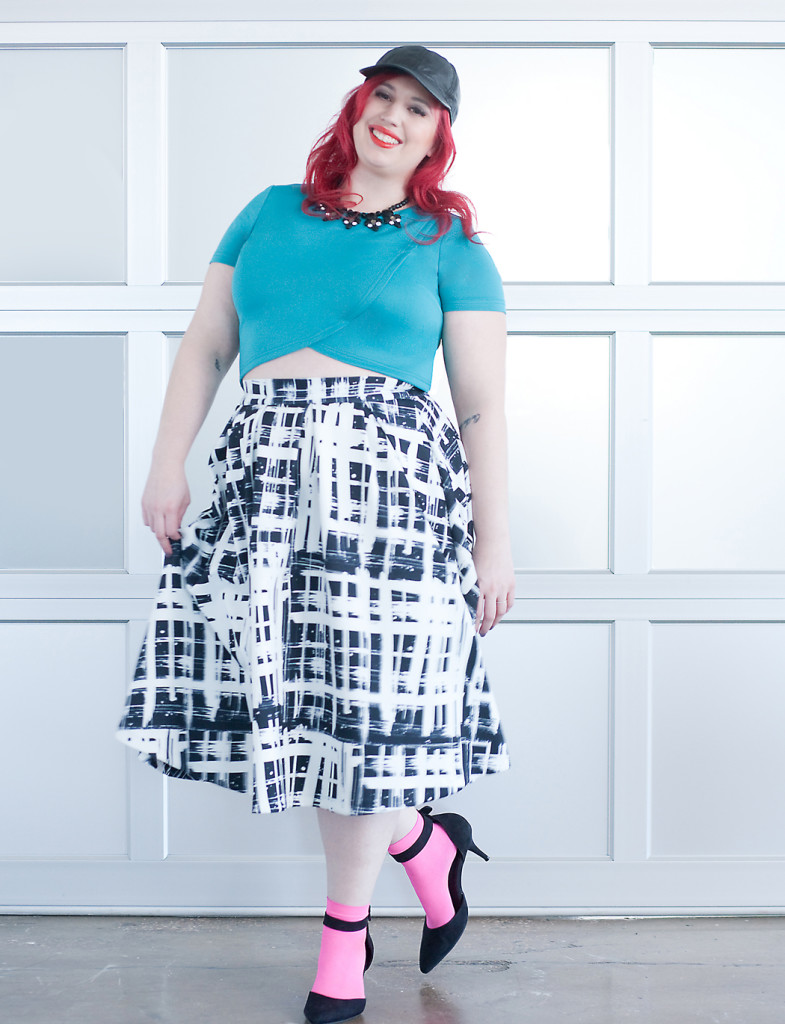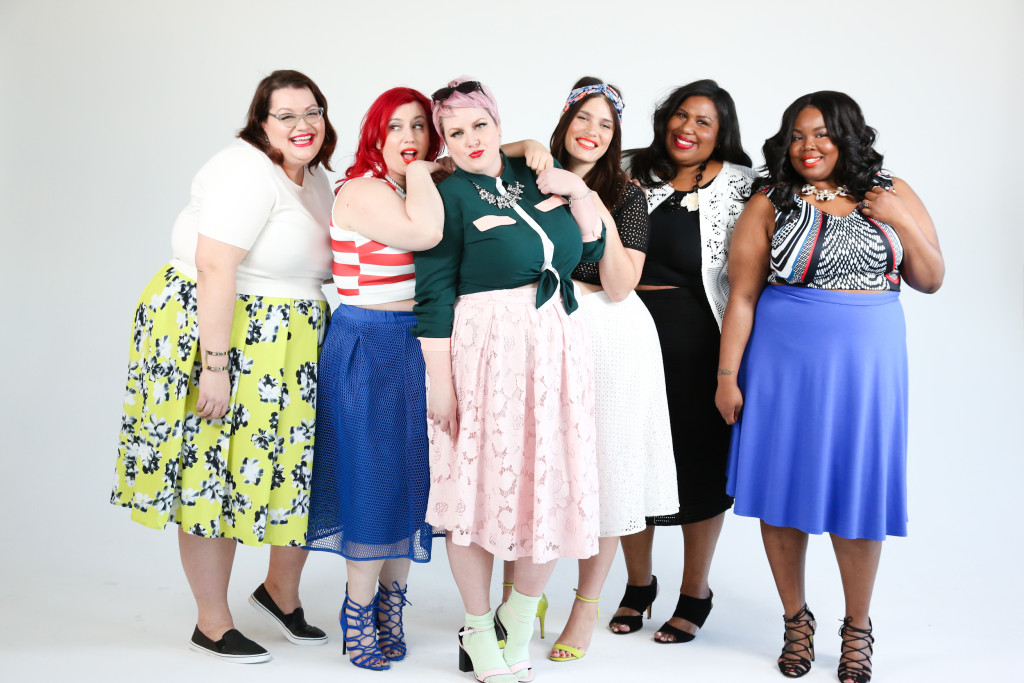 (Sarah Conley of Style It, me, Margie Ashcroft of Margie Plus, Clementine Desseaux of Bonjour Clem, Kellie Brown of And I Get Dressed and Chante Burkett of Everything Curvy And Chic)