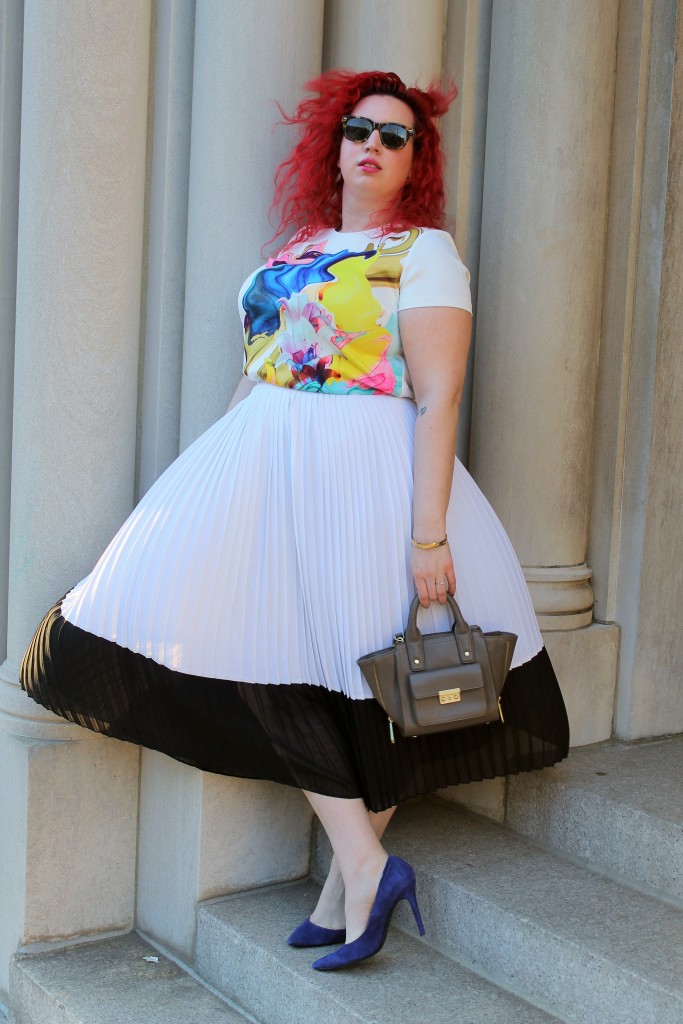 Some career paths call for a specific dress code. While certain fields require an official uniform, others demand a suit or business attire, which is typically stiff and buttoned up. Believe it or not, I once had a job where I was discouraged to express my sartorial sense. Day after day, I would have to assemble an outfit that was appropriate for my legal secretary position- typically a mix of skirt or pant suit pieces, a button-down shirt, a blazer or cardigan, and black flats or heels. I once was reprimanded for wearing boots to the office during a snow storm. Clearly, law was not the field for me.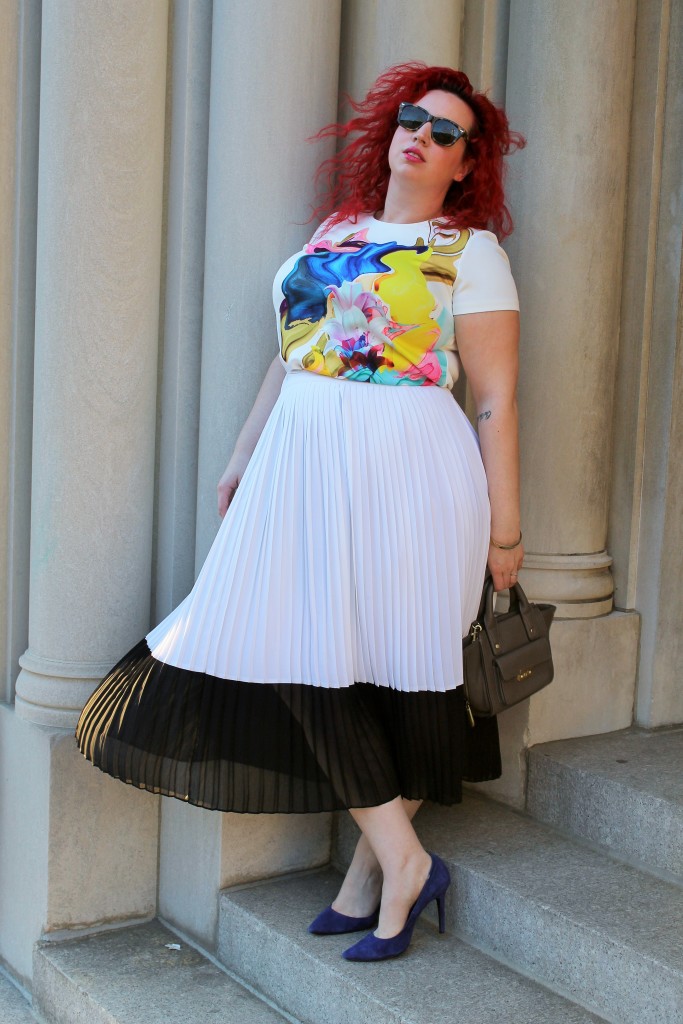 While I adore being a part of a creative field where I'm able to express myself (and have bright red hair!), it can sometimes be a challenge to know what to wear for certain situations. One of the biggest question marks for me has always been what to wear for a job interview with a creative company.
I clearly can't just slap a suit on and call it a day, nor can I roll out of bed and throw on jeans and a t-shirt; I need to showcase my personal style while toeing the line between casual and professional.
While my own closet (literally the second bedroom in our apartment) is filled to the brim with gorgeous goodies, there's nothing quite like snagging a brand new outfit to inspire a bit of interview confidence. Luckily for me, the fab folks at Eloquii were kind enough to let me borrow a few pieces from their latest collection, so I didn't even have to drop a dime for my quasi-profesh fashion-forward look.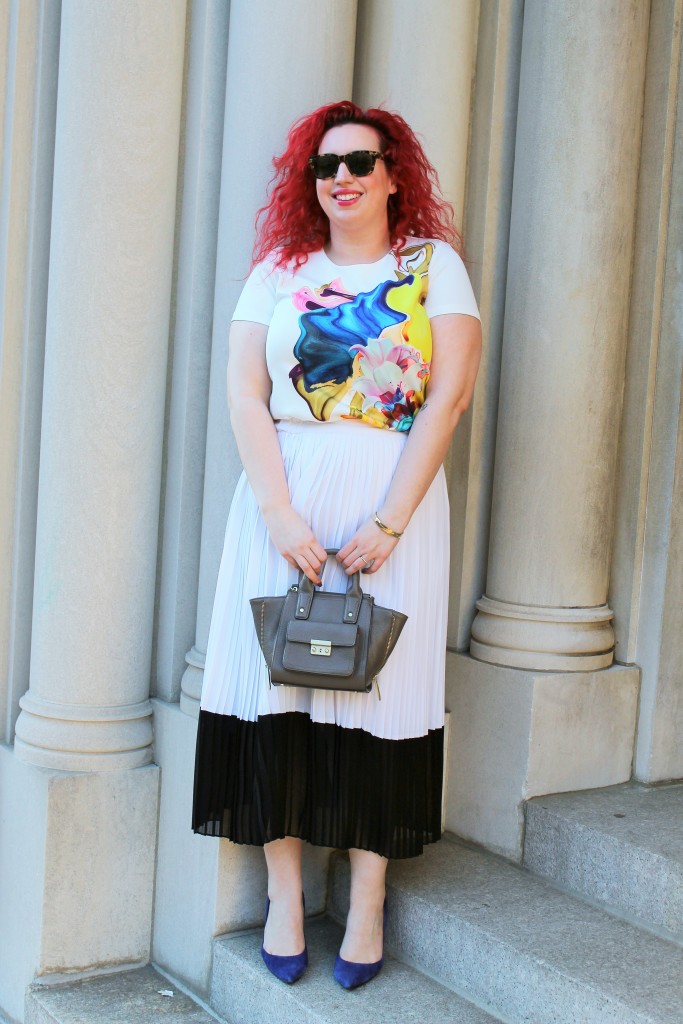 When I stopped by Eloquii's showroom I was immediately enthralled with both this abstract neoprene top and this breezy pleated midi skirt. While I tend to avoid white tops because of my hair (the super high-maintenance color loves to bleed onto anything- shirts, towels, pillowcases, etc.) I figured it was worth the risk for a shirt this awesome.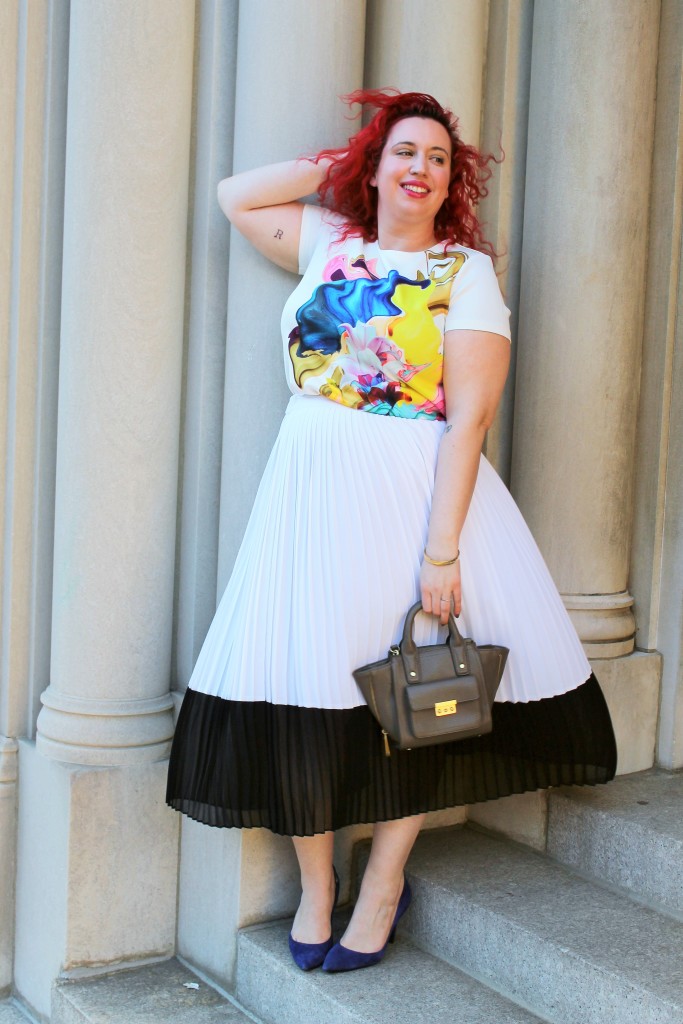 The skirt is what I envision every effortlessly-chic woman has stashed in her closet. It's that perfect piece that she breaks out for casual brunches (toned down with funky oxfords, a vintage tee and a messy bun) or fancy-schmancy fashion events (dressed up with statement heels, an ornate top and perfectly polished waves)- transformative in every way. I could write a poem about it, but…I'd like to keep my readers, so, moving on…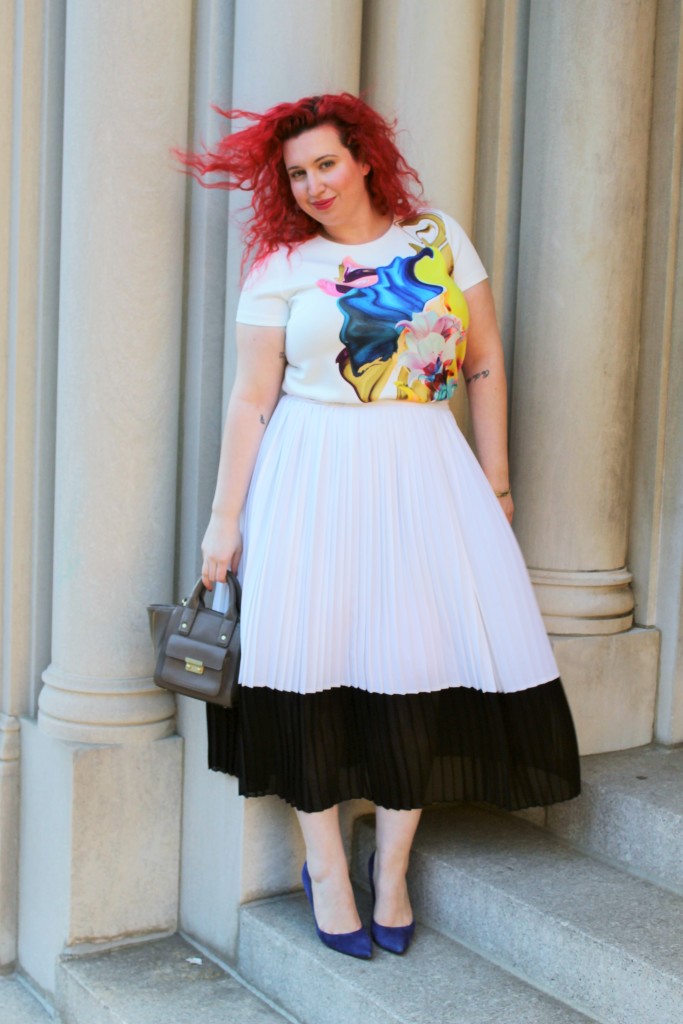 To complete my interview ensemble I grabbed my favorite blue suede shoes, Warby Parker sunglasses and a killer Phillip Lim x Target mini bag. I typically wear these shoes for every job interview- they have a "professional" air about them thanks to their classic design, but the bold blue suede makes them stand out from the sea of basic black pumps.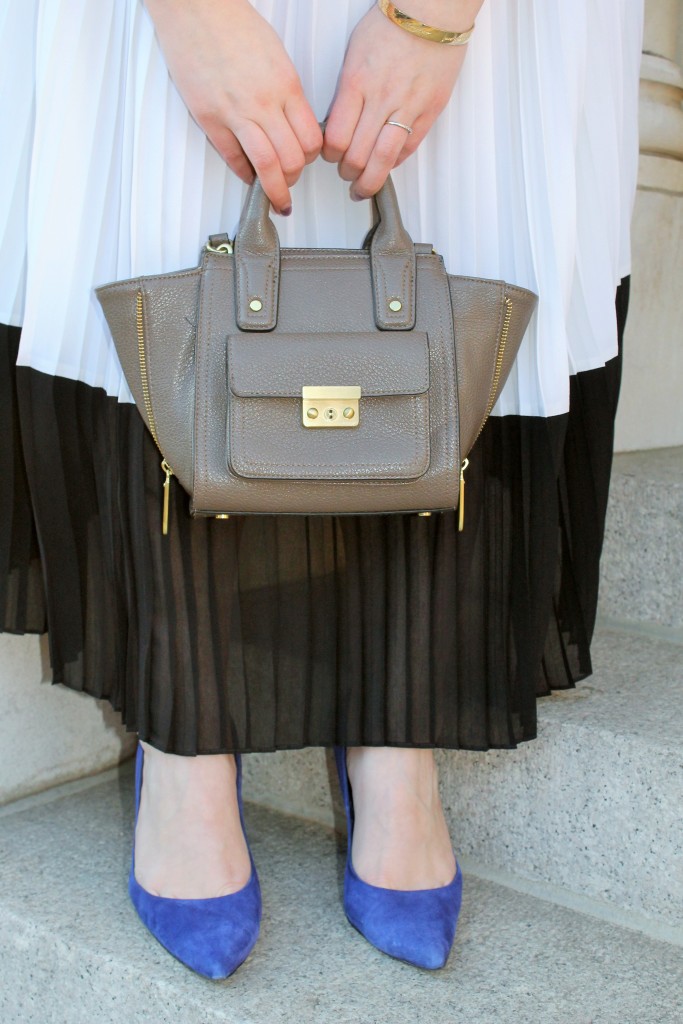 While there's no guarantee that the right outfit will actually help me land my dream job, it certainly can't hurt.
Outfit Details:
Top: Eloquii (available soon)
Skirt: Eloquii 
Bag: Phillip Lim x Target
Shoes: Macy's INC
Glasses: Warby Parker
Bracelet: Kate Spade