Chances are really high you've been mandated to remain inside while we wait out the Coronavirus – welcome to the weird new world of working from home!
Although you're about to find out that most of those meetings really could have been handled in an email, working from home has its own pitfalls and its all too easy to fall into them.
I've been working from home for a few years now, so I wanted to share a few tips that have helped me maintain my productivity and my sanity.
1. Change Your Clothes
Chances are, you've already worked from home at least once before in your life, but you most likely were sick. Maybe you stayed in your PJs all day, glancing at your email and wiggling your mouse to show you were online while you vegged on the couch or stay snuggled in your bed. This is not that.
Change out of your sleep clothes into something smarter, but still comfy — let's be honest, one of the best wfh perks is living in athleisure. Perhaps skip that underwire in favor of a wire-free bralette, or if you're craving a bit more freedom, ban the bra entirely.
Willing to take it to the next level? This is an awesome time to wear whatever you want without fear. Don that blue lipstick, live out your glittery teen dreams, hang out in a bikini, or try a new hairstyle you've always wondered about.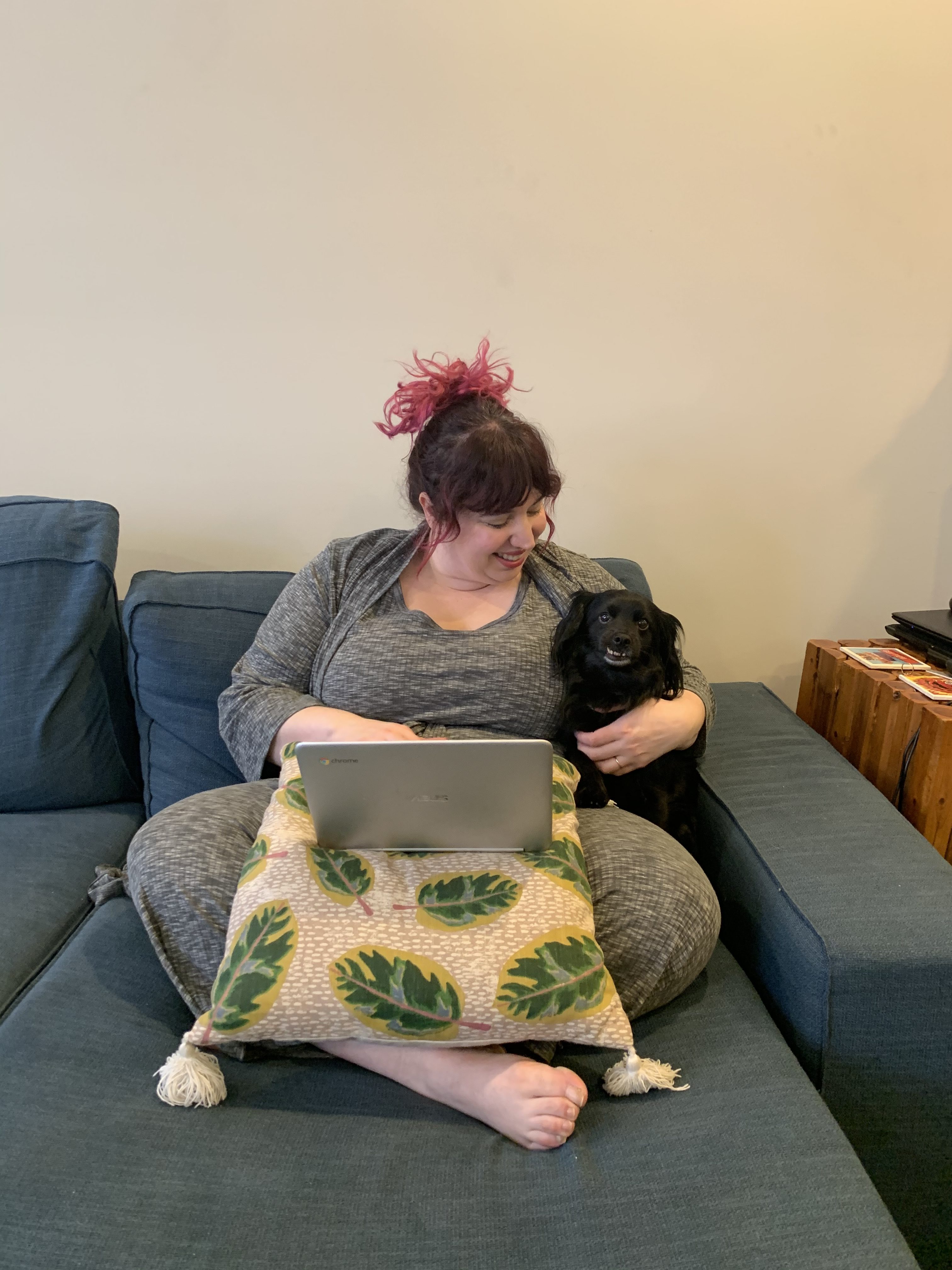 2. Set Up A New Office Space
I've been working from home for a few years now, but up until recently I've been mostly working from my couch. Now that we moved to Philly I'm fortunate enough to have a dedicated office space, but I know how to make due in a pinch.
If you have enough room at home to set up a dedicated (even if temporary) office, go for it. Buy a desk, or get a folding table, and turn it into your own. But if you're living in a city, chances are that space is tight, so don't feel bad about perching up at your kitchen table or settling into your sofa.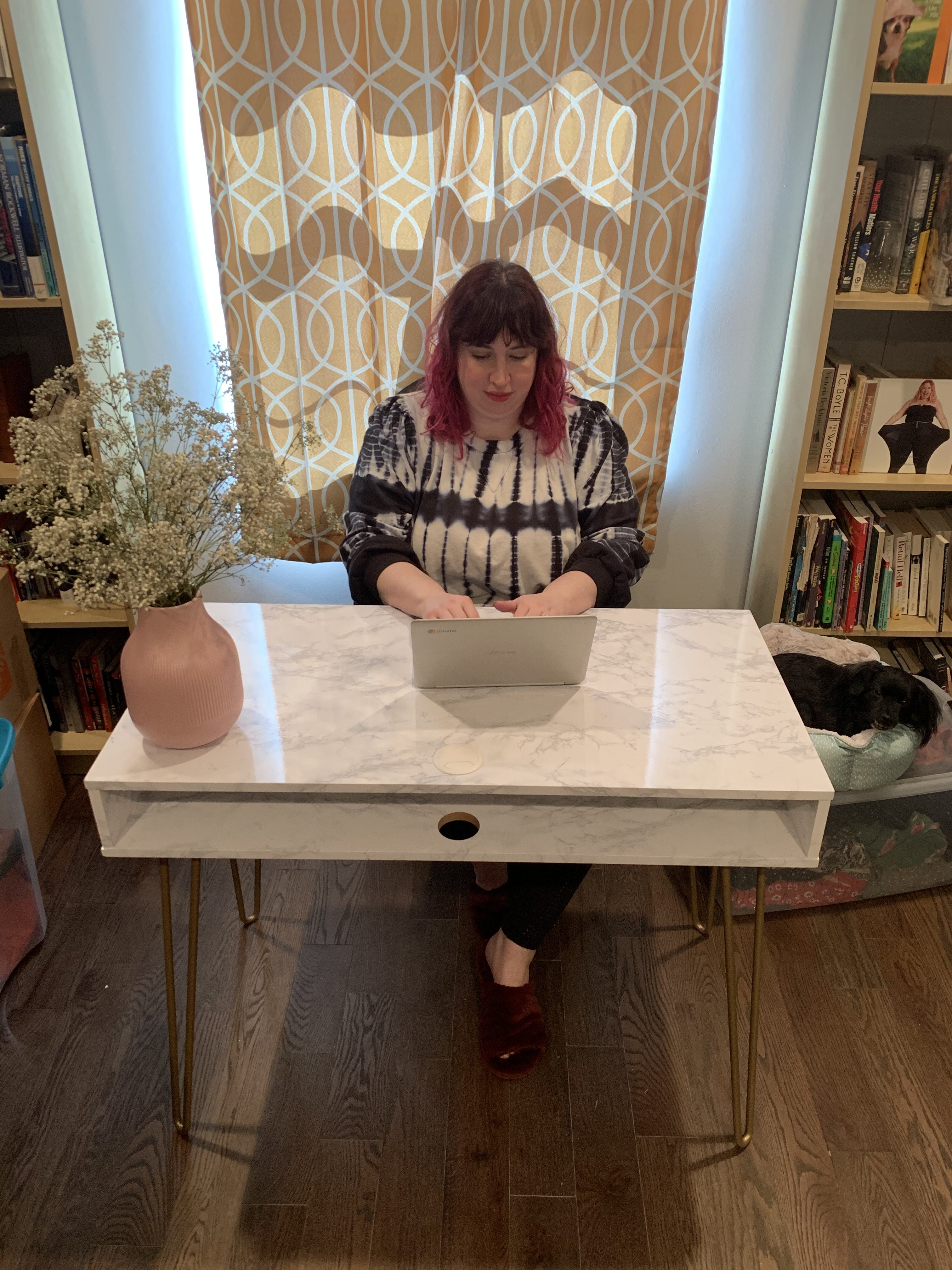 3. Get Outside & Move Around
I love my dogs for many, many reasons, but one of the best/worst things about them is that they need to go outside to do their business. They make sure I get out of the house at least two or three times a day, and now that I also have a backyard, I'm typically making a fresh air trip every few hours. But even on days when the weather is awful or John took the dogs out, I make sure to work in a workout, or at the very least, do some yoga stretches.
Make sure you add some movement to your day, whether that's starting your day with a YouTube workout (I recommend Yoga With Adriene), taking a walk around the block during your lunch break, or ending your work day with some relaxing stretches.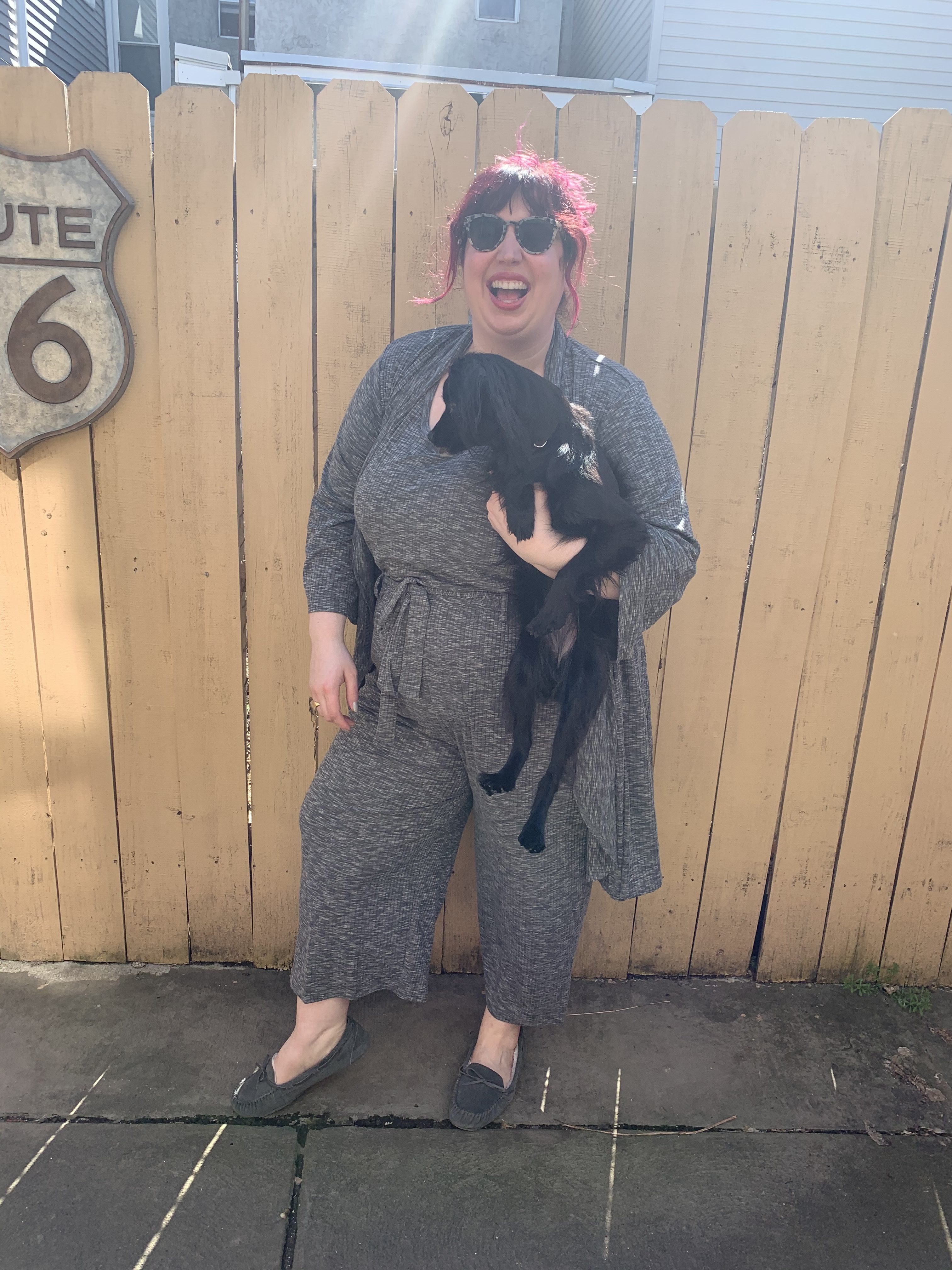 4. Set Up Facetime/Skype Dates
It's been nice having a human "co-worker" at home lately, but in the past it was just me and the dogs for the majority of the day. If social distancing and working from home is more of a solo project, set up time during the day to Facetime or Skype with a friend who's in the same boat. Seeing another friendly human face is a great way to stay sane when you're self-quarantining, and now's the time to really make technology work for you!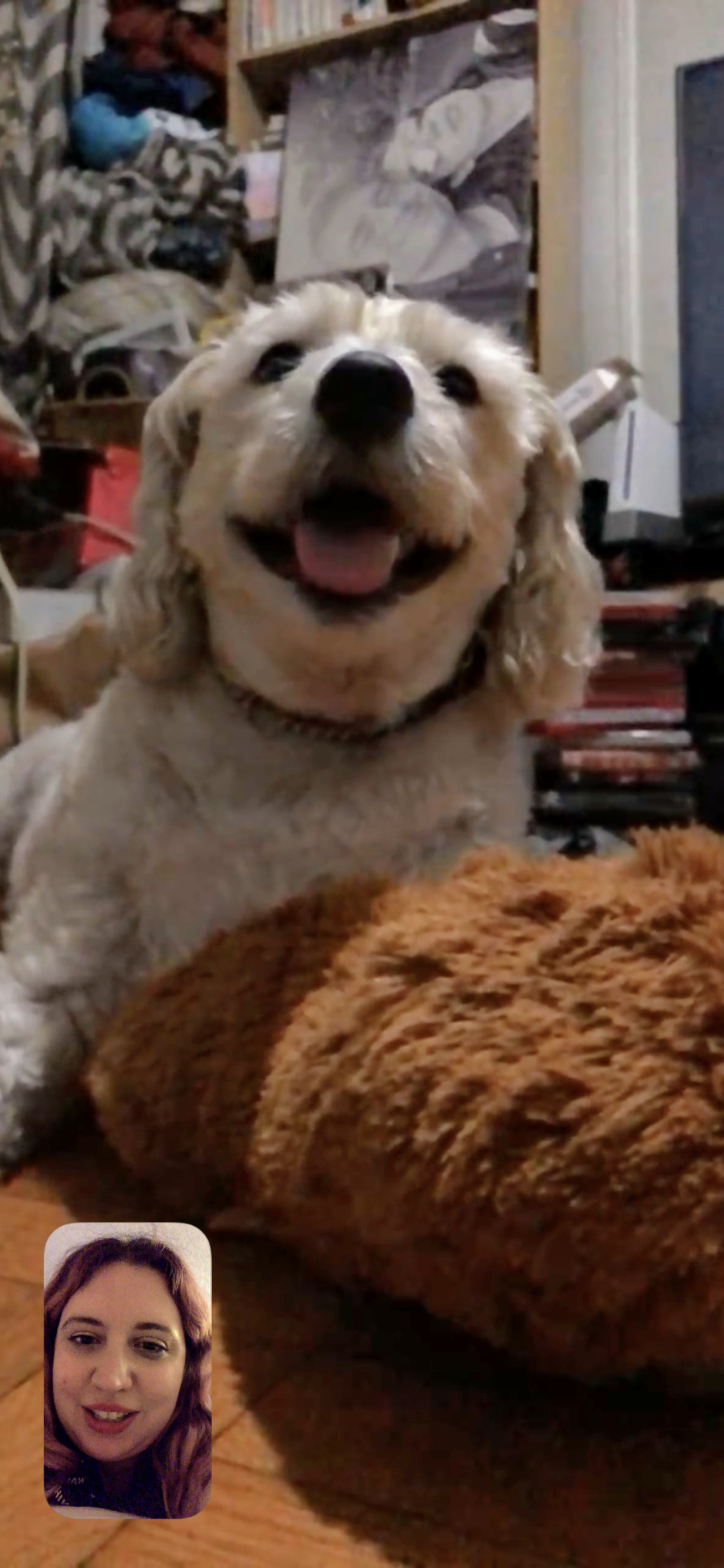 5. Set Boundaries
Being a freelance writer and a blogger means I always have work to do, which is why it's been extremely helpful to set strict stop times. When you work where you live, it's all too easy to blow past 5 or 6pm, and before you know it the sun has set and you're starving and bleary-eyed from staring at a screen all day. Set an alarm for lunch, end of day, and maybe even a few breaks in between.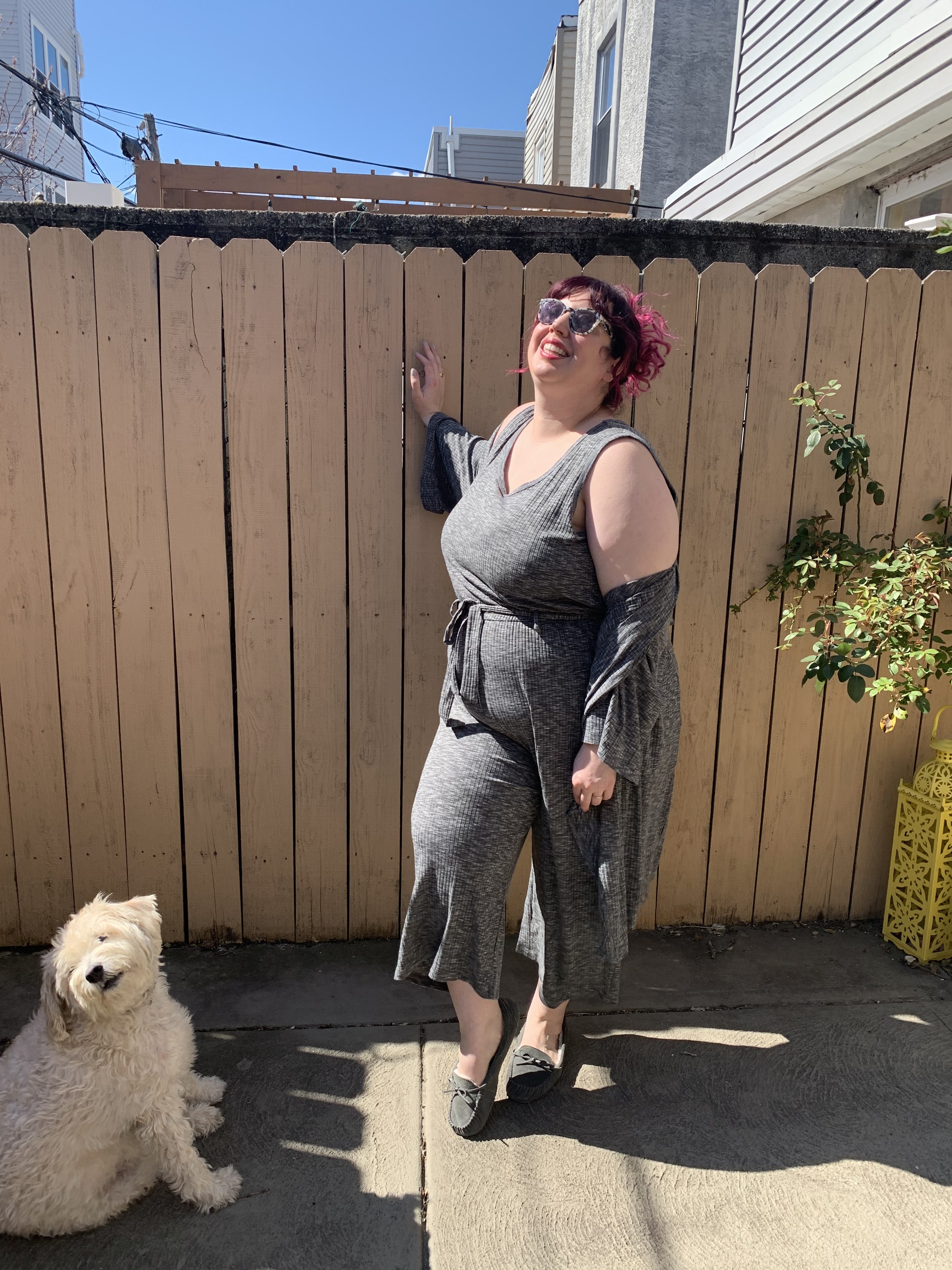 Hopefully my work from home tips help you maintain some semblance of sanity. What tips have you tried already? What suggestions do you have for working at home during Corona? Tell me in the comments below!
I know things are scary and uncertain right now – just know you're not alone, you're being safe, and this too shall pass.