Way too often I hear women pining over a beautiful garment, only to leave it behind with a mournful "Where would I wear something this fancy?"
I'm here to tell you — you don't need an excuse to get dressed up and feel fancy schmancy!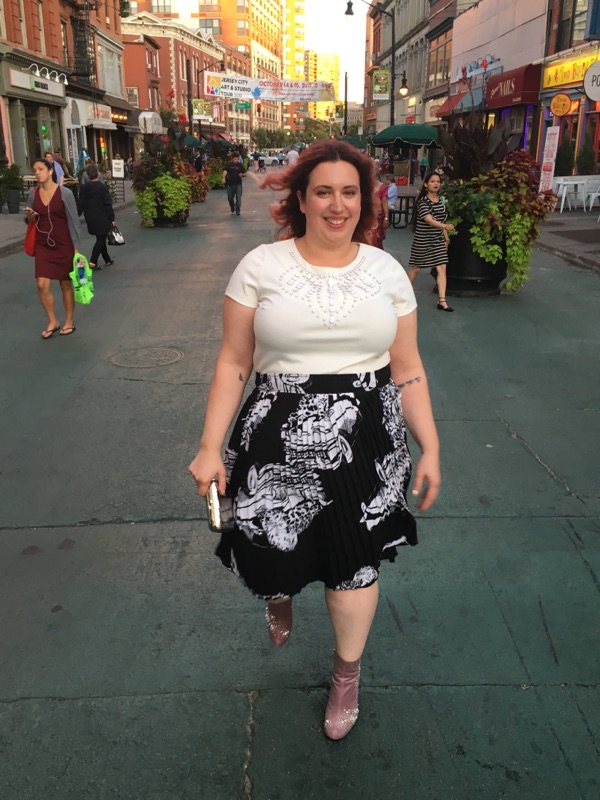 I mostly work from home, so I can literally lay around in my PJs all day. But any time I actually do that, I feel like a lazy schlub and I tend to procrastinate more. So unless I'm actually sick, I make sure I change out of my pajamas every day (even if it's to just put on comfy workout clothes). That change is enough to alter my entire mood, so clearly putting on something even prettier will elevate it even further.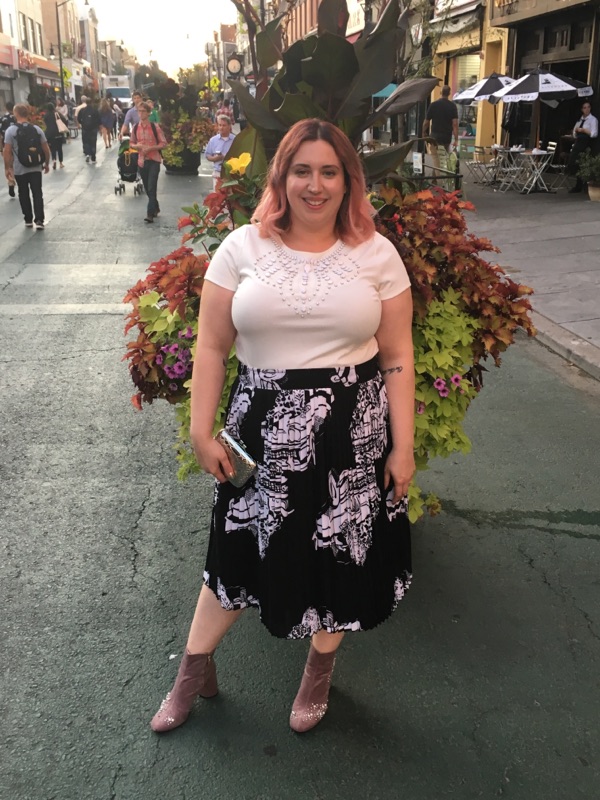 So when I made plans with a friend to grab a happy hour drink at LITM, I knew I wanted to dress up. Obviously I could have just thrown on jeans and a t-shirt, but this seemed like the perfect excuse to feel a little fancy.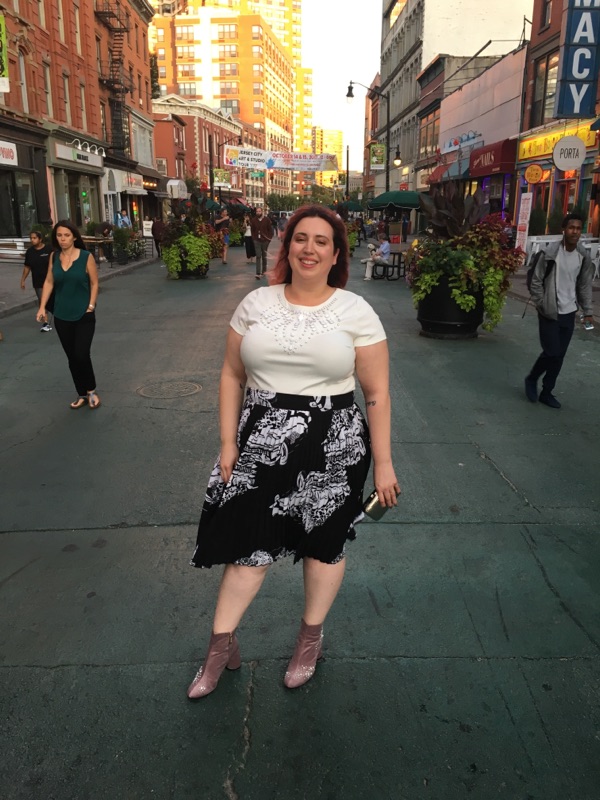 This Melissa McCarthy skirt was a recent Gwynnie Bee arrival, and I'd been wanting to wear it for weeks! It has such a unique print; cheetahs relaxing on top of a vintage car, but slightly pixelated. It sounds odd, but it totally works, and I love that it's completely unexpected.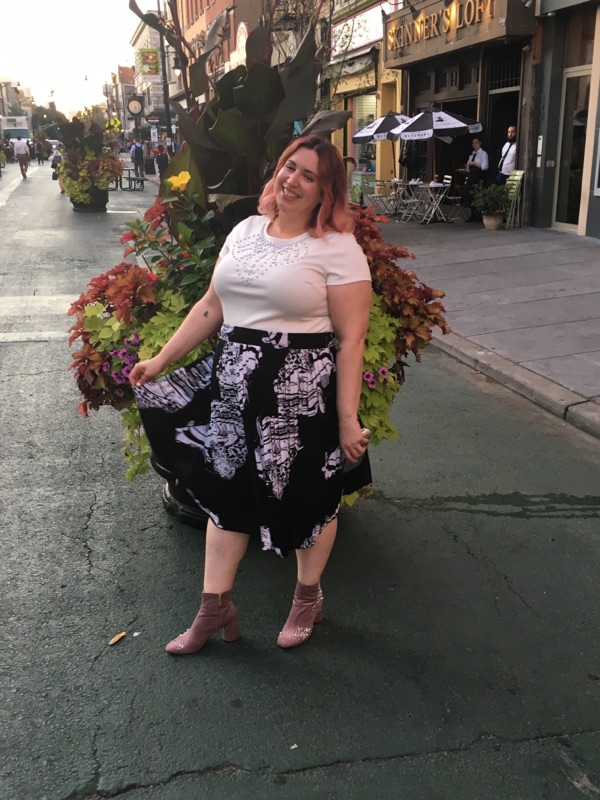 The print kinda looks blurred here with my movement, but that's basically what the design looks like when the pleats aren't at rest.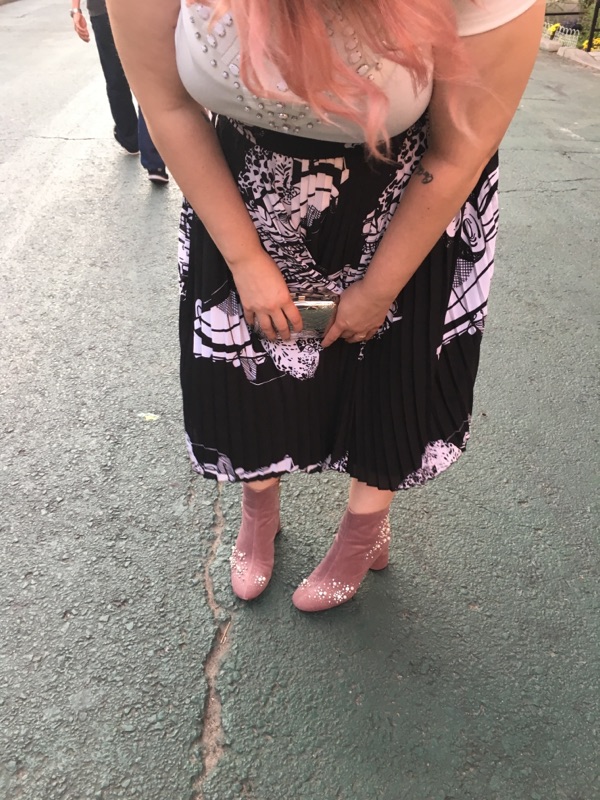 I was also totally excited to break out these whimsical Zara booties. The soft mauve velvet is perfect for both fall and spring, and the dainty clusters of pearls and crystals add an elegant touch. Oh, if only Zara actually offered plus sizes they would have my heart (and all my money).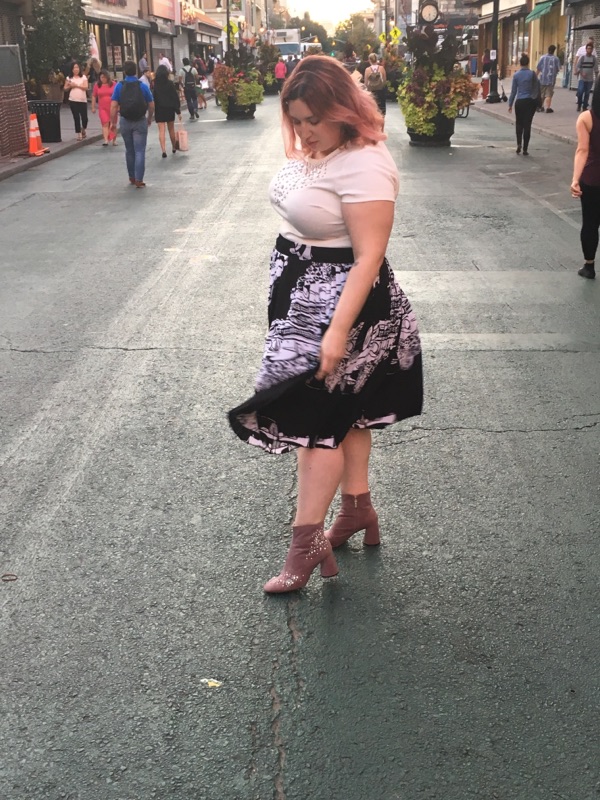 I've had this Eloquii top in my closet for ages, and I felt the tonal crystal design was a great accent piece with the pleated skirt and velvet booties. The jeweled neckline is a perfect replacement for a statement necklace, so you can literally throw it on and not worry about what jewelry to add!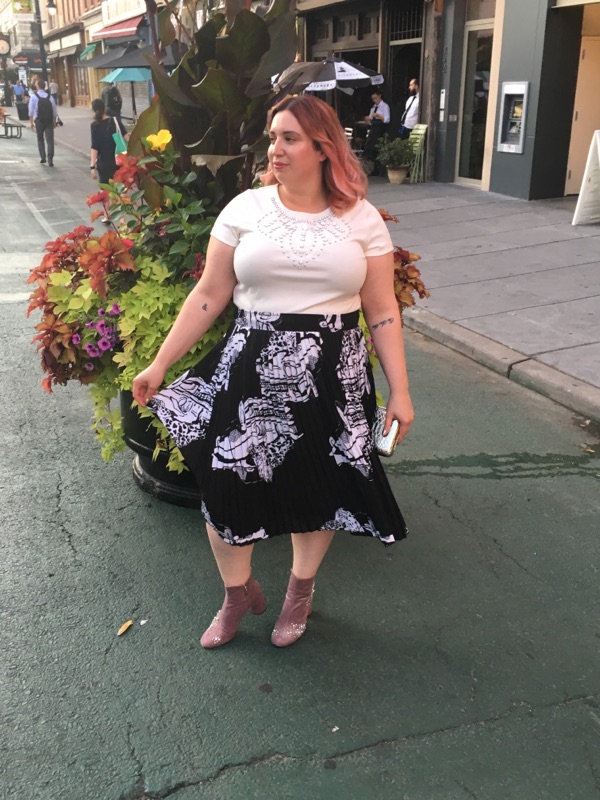 Although this skirt is so much fun, I think it's going to be a #RentNReturn piece for me. So much fun for a few different outfits, but not exactly my overall personal style. That's why I love having a Gwynnie Bee membership – I can try a whole variety of styles, keep what I want at a reduced cost, or send it back and get something new!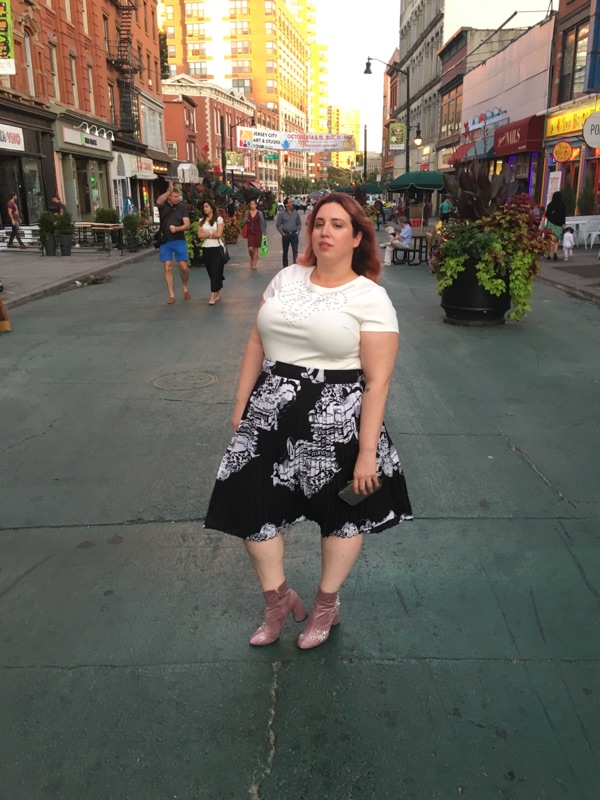 Want to try it yourself? Well, you're in luck! I'm giving away 30 days free when you click through my Gwynnie Bee link. It's easy to sign up, and you can start adding items to your virtual closet immediately. They have plenty of designer exclusives (like this Jay Godfrey x Gwynnie Bee dress), and all sorts of unique items that you can't find everywhere else!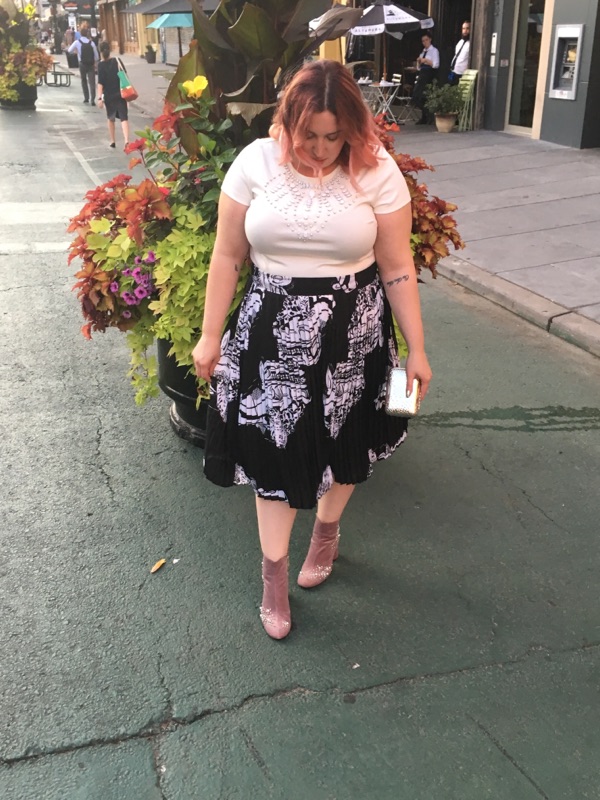 Top: Eloquii
Skirt: Melissa McCarthy at Gwynnie Bee
Boots: Zara
Clutch: Macy's