Tonight is the Victoria's Secret runway show, an almost iconic annual lingerie experience dripping in opulence and controversy. From their ethnic "costumes" (like Native American headdresses, Japanese "sexy little geisha", and from sneak peeks of tonight's show, Maasai necklaces), to their body-homogeneous runways and advertisements, VS seems like a sartorial dinosaur.
With their largest size capping out at an XL (which according to their size chart is a size 16, with a 34 inch waist and 44.5 inch hips), and their largest bra size at a 40DDD, where does a fuller-figure or busty woman turn when she wants beautiful pieces that actually fit? Well, I got you girl…here are a few of my favorite places for bras, underwear, lingerie, and more.
Curvy Couture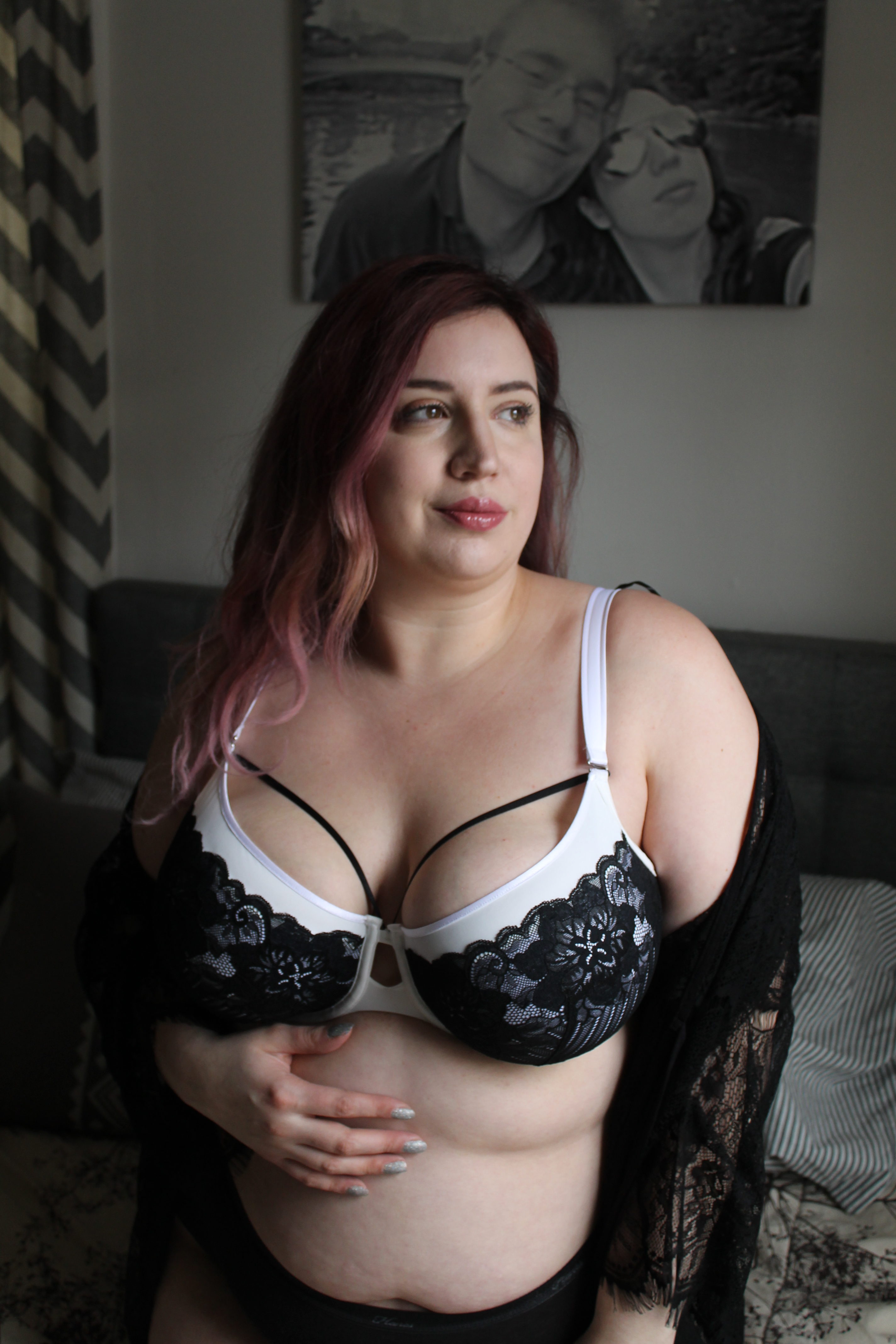 It's no secret that I'm a fan of Curvy Couture's bras – I've covered them extensively on this site and for other publications, and even hosted a bra-fitting event for them last summer. They recently launched a collection of sports bras, both underwire and wire-free, that are stylish enough that you may want to rock them even without a shirt!
They have a wide array of bra sizes for both slimmer busty women and full-figure women; band size 32-46, and cup size C-H, and underwear in size 6/8 to 22/24.
Torrid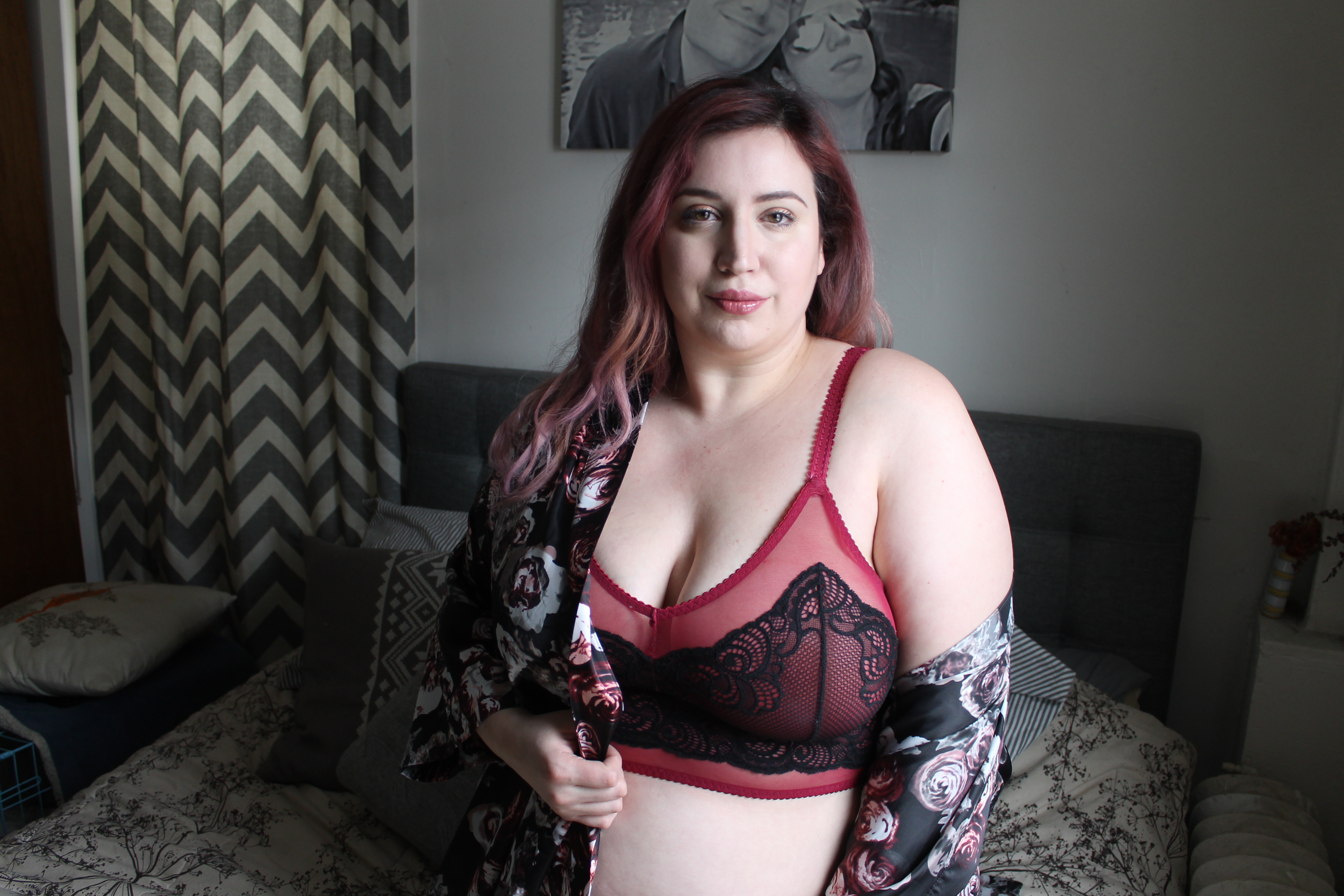 Torrid recently relaunched their intimates collection with the Torrid Curve Collection, a super-soft and comfy line of bras spanning band size 36-48 and cup size C-DDD, and panties from size 00-6 (equivalent to size M/L to 6X).
Although I can't fit into their bras as an H cup, I've fallen in love with their wire-free bralettes. I never thought I'd be able to wear a bralette, and certainly not wear one in public, but I wear their bralettes on the regular, both as crop tops and under tops. Amazingly comfortable, and super sexy and stylish too!
Hips & Curves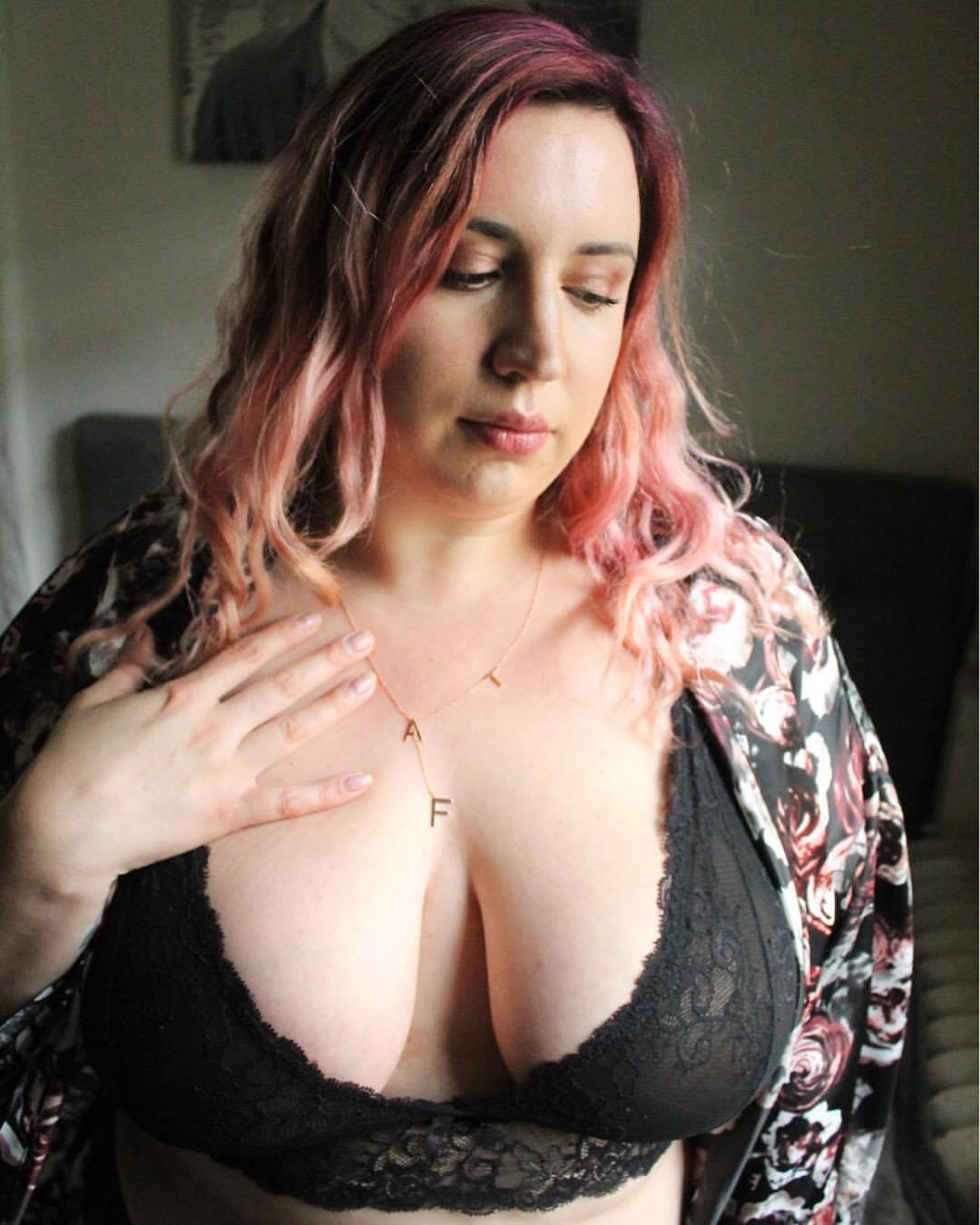 Hips & Curves is such a fun website, filled with bras, panties, lingerie, apparel, costumes, and all sorts of super-sexy fun pieces specifically for plus sizes! Offering from size M-6X (10-30), and B-H cup, Hips & Curves has such a fabulous variety of products and sizes.
I actually did a post last month for Halloween and my entire Little Red Riding Hood costume (minus the wig and shoes) was all from Hips & Curves!
Elomi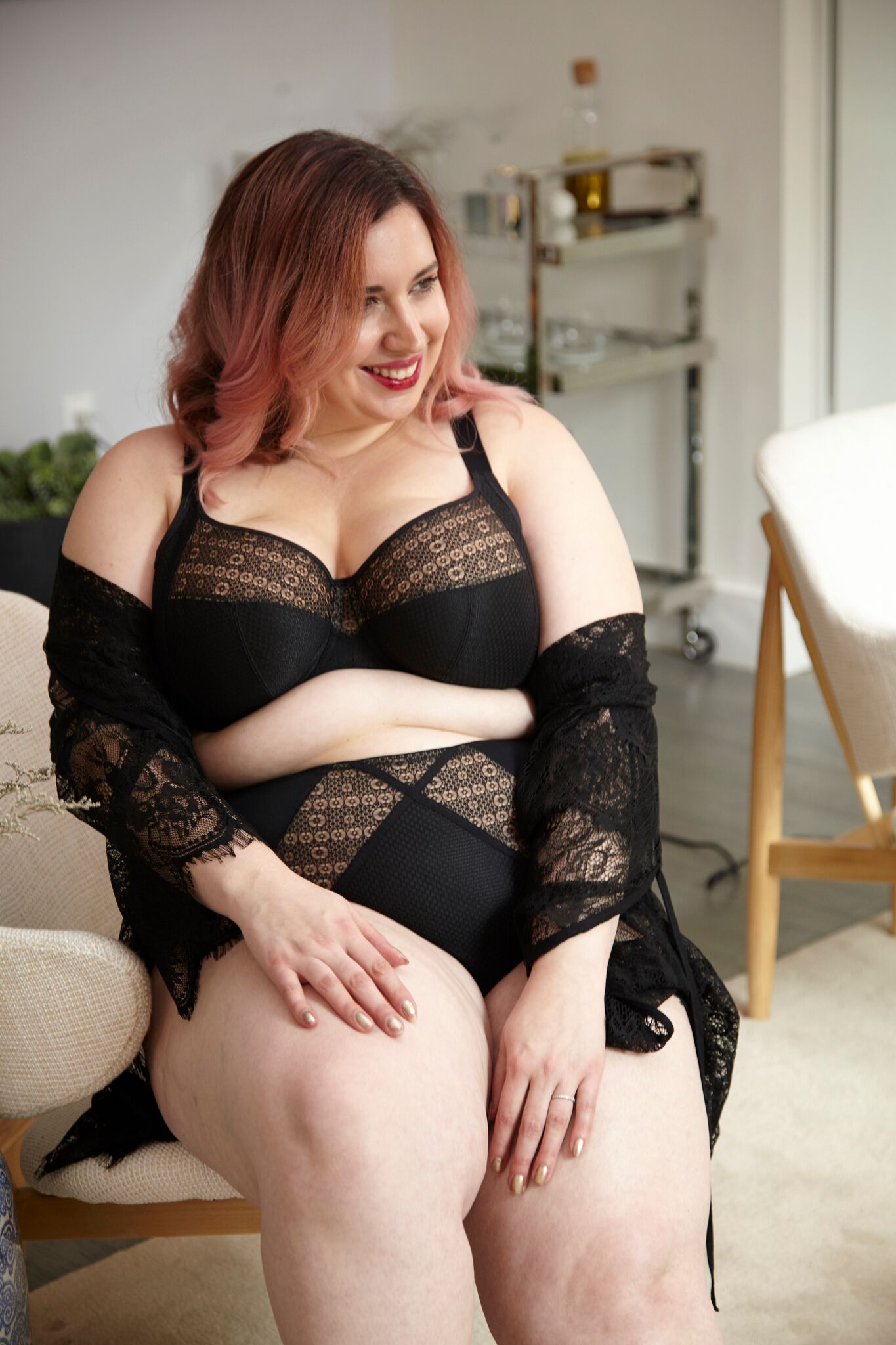 I'm not kidding when I say that my experience with Elomi was life-changing. I was working for a lingerie company, wearing my Victoria's Secret size 40DDD bra (the size they measured me as AND the largest size they had), and one of the customer service women pulled me aside to offer to measure me. In her words, "Oh honey, I cannot continue to let you do this to yourself." She accurately measured me, and it turned out I was actually a 38H! Putting on the correct size was shocking; for once I wasn't constantly shoving my breasts back into the cups, or constantly appearing on the verge of flashing everyone.
Elomi carries band size 32-48 and cup size D-K, with panties in size S-4X. They also have a sister brand, Goddess, which goes up to an M cup!
Curvy Kate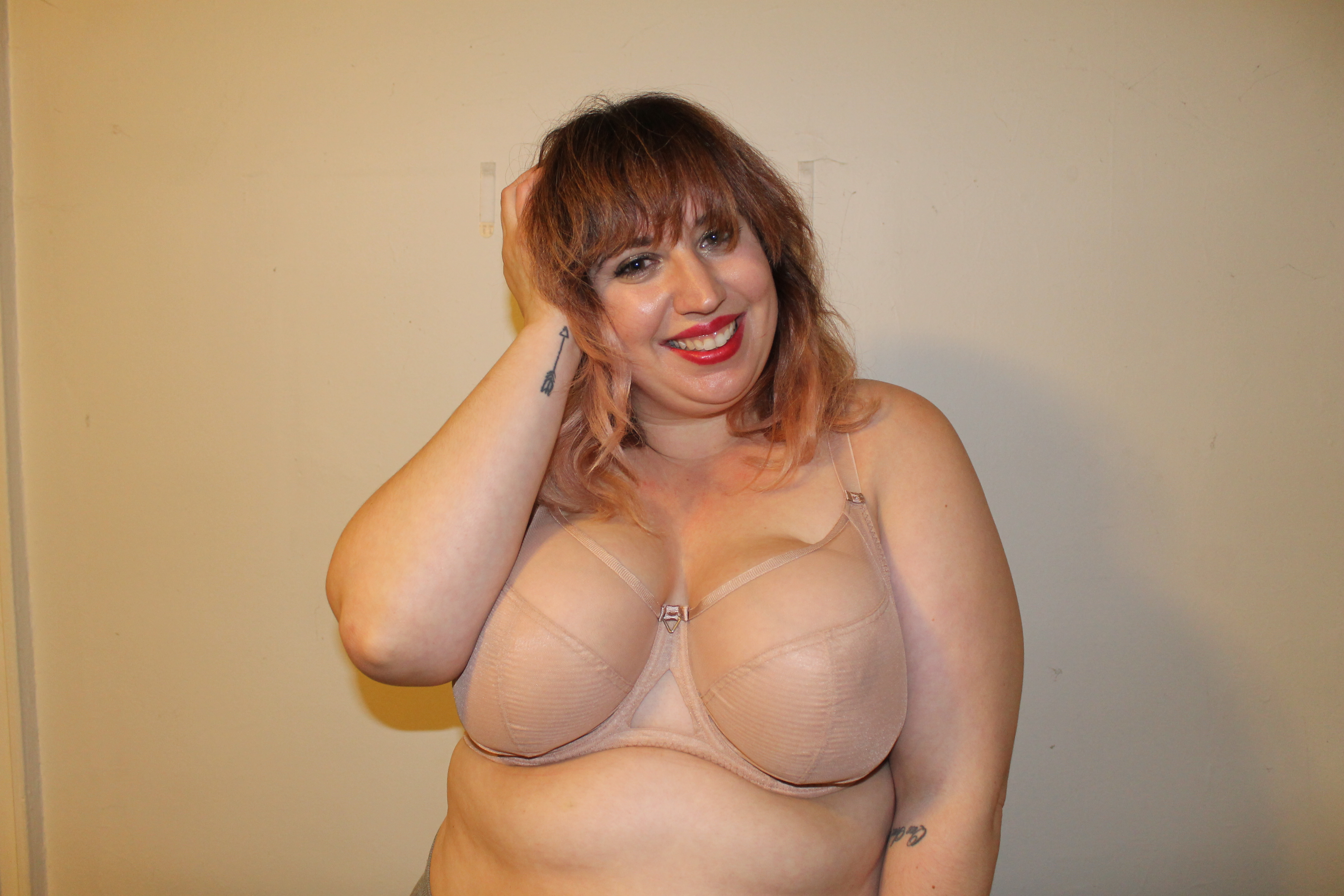 Curvy Kate is a UK brand, best known for their Star in a Bra competition, which gives women of all shapes and sizes a chance to become a Curvy Kate model! Their bras are beautiful and supportive, with unexpected touches like the open triangle on the gore of the bra above.
Their bras are in UK sizing, so just like UK clothing sizing, it's slightly different from US sizing. Make sure you use their size chart to confirm your UK size! They offer band size 28-44 and UK cup size D-K. They also have a sister brand, Scantilly, that has some seriously seductive styles in size 30-40 band and DD-HH cups!
Lane Bryant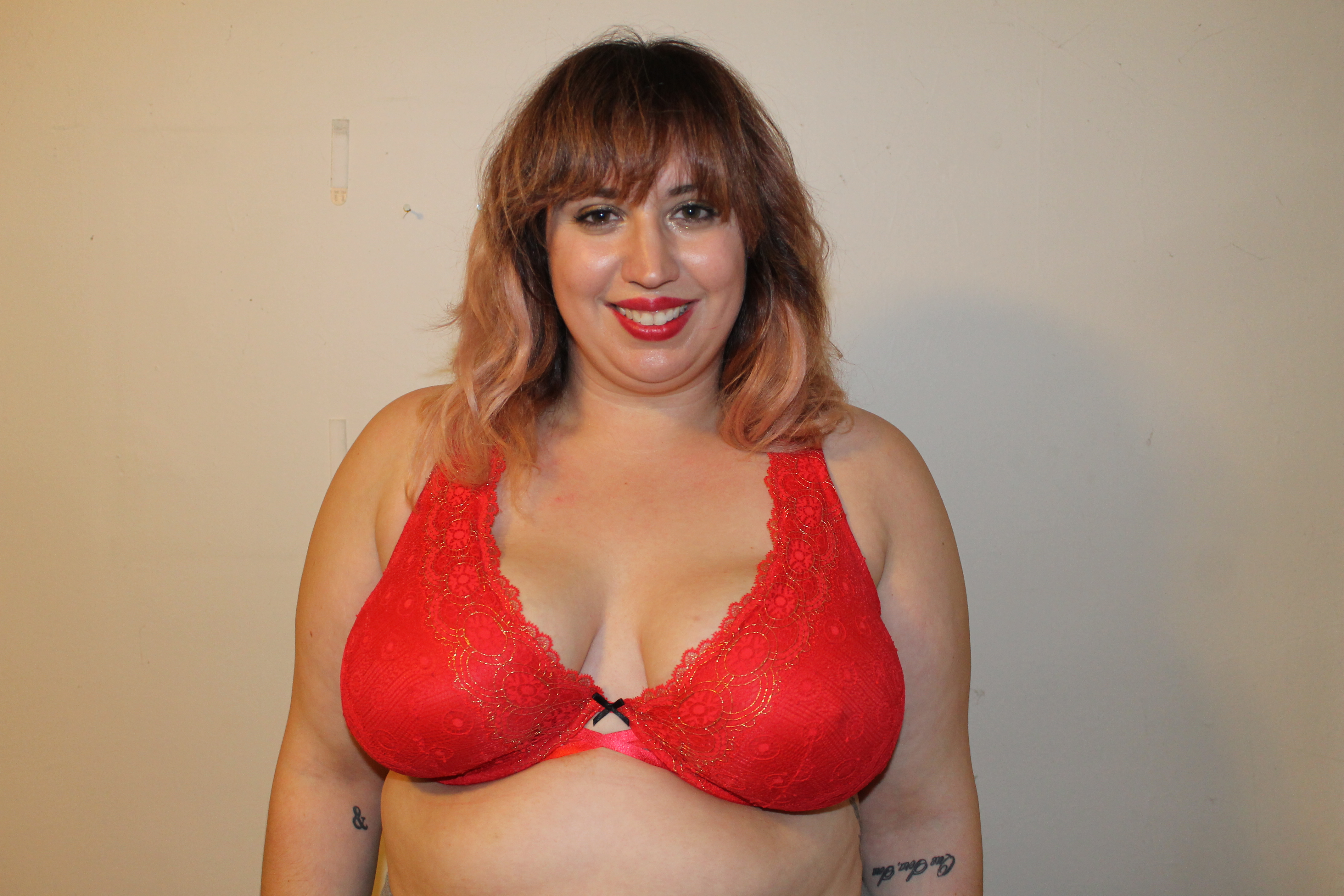 If you're plus size, then you know Lane Bryant. I mean, they've literally been around for over a hundred years, so they're kind of the VS of plus (and were once owned by the same company). Thankfully, Lane Bryant has seriously improved their offerings over the years, and they're not yo mama's Lane Bryant anymore! That holds true with their bras as well; they now offer band sizes 32-50, and cup sizes B-H!
Some other bra brands I love that are totally worth mentioning are Empreinte (band size 30-46 and cup size C-H), Wacoal (band size 30-46 and cup size A-I), Chantelle (band size 30-44 and cup size A-I), Playful Promises (band sizes 28-44, cup sizes A-G, and who also just launched a collaboration with GabiFresh), Freya (band size 28-40 and cup size B-K), and Impish Lee (band size 28-44 and cup size A-J).
What's your favorite bra brand? Do you hope Victoria's Secret casts a plus size model next year, or are you as fed up as I am? Let me know your thoughts in the comments!