When you're building a house, a stable foundation is essential – without a strong base the entire thing will crumble. The same is true when building a bra wardrobe. The wrong bra — or the wrong size — will send your entire look crashing down. Unfortunately, so many women are still suffering in the wrong size, wrecking their otherwise beautiful body and outfit, and potentially causing themselves undue pain.
If you wear above a 40 band or a DDD cup, chances are you'll only find options online, which is why it's vitally important that you know your correct bra size. Thankfully it's simple to figure out; all you need is a soft tape measure, your best-fitting bra and a mirror. Wearing your best-fitting bra, wrap the tape measure around your rib cage where your bra band rests — this should be parallel to the floor. That measurement is your band measurement. If you measured as an odd number, round up to the next even number. Then wrap the tape measure around the circumference of the widest part of your chest. Subtract the band measurement from the bust measurement, and you've got your cup size. Every number difference is one cup size; so a 40 inch band and a 49 inch bust would equal a 40H. Need some visual help? Check out this video I did with Gwynnie Bee and Curvy Couture.
Once you've got your size on lock, it's time to build a beautiful bra wardrobe. Don't know where to start? Don't stress — I've got you covered with these six staple styles.
Smoothing or T-Shirt Bra: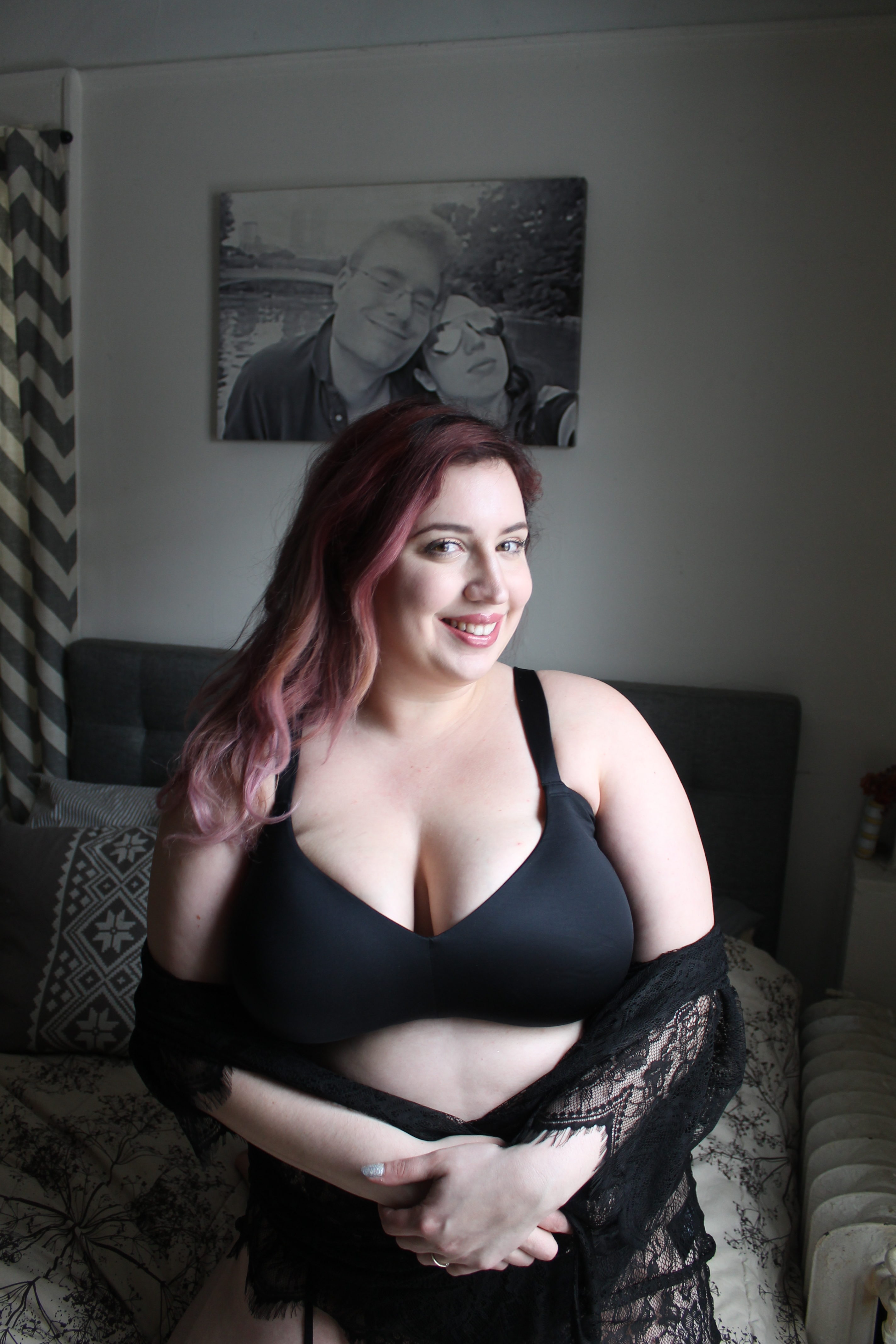 If you can only afford to add one bra to your existing wardrobe, make it a t-shirt bra. This sleek style is a moulded-cup design, completely unobstructed by any seams or other textures, making it perfect to pair with t-shirts and other thin tops. You can also go for a style that does double duty, like this Curvy Couture wireless side-smoothing bra.
Sports Bra: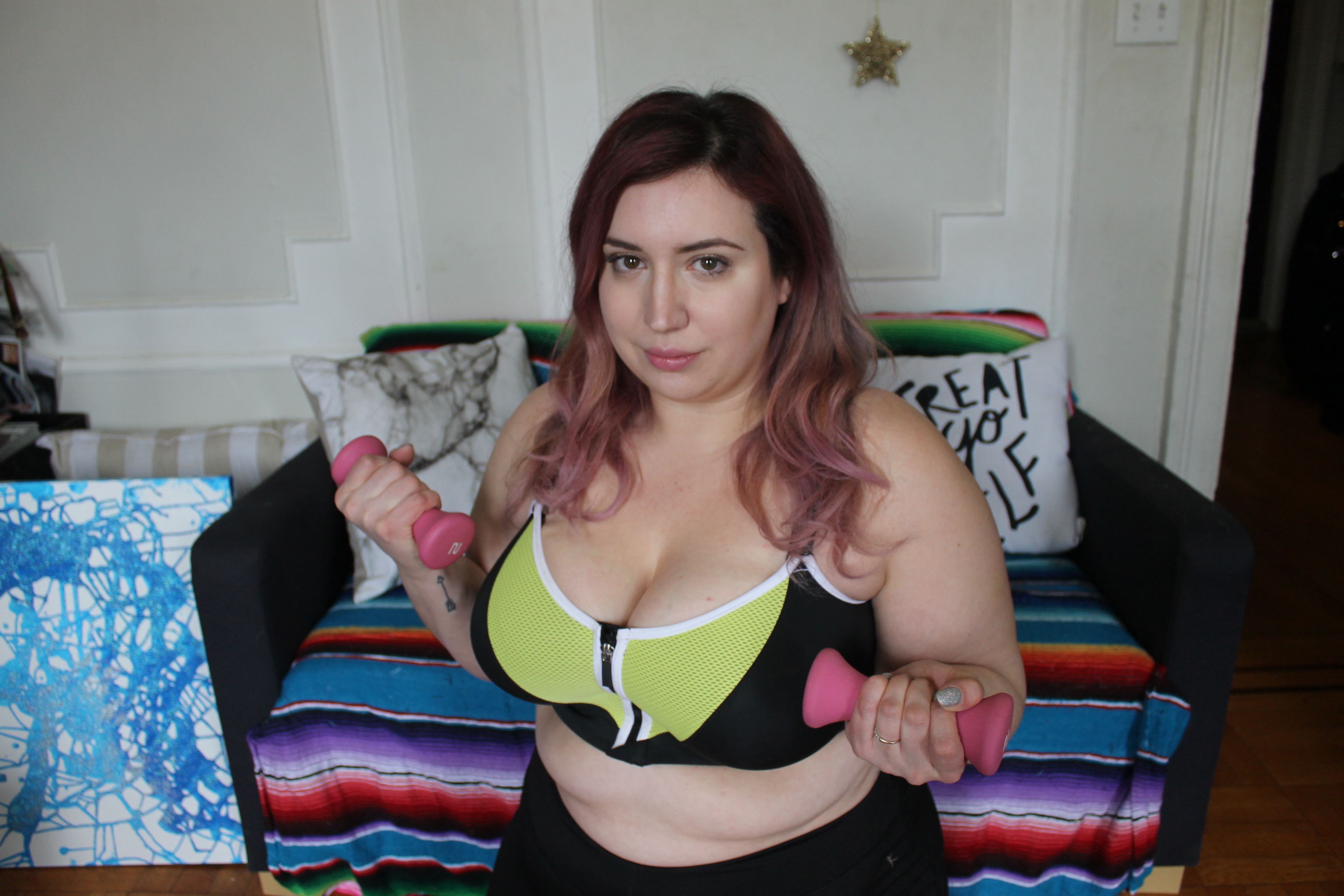 We've heard all the stories before — women wearing two or three sports bras in hopes of banning the bounce, women who have to hold their breasts down when they run, or those who abstain completely from working out because that dreaded boob backlash is just so painful — but we promise, it doesn't have to be that way. Super-supportive sports bras are not unicorns! The easiest way to reduce rebound is to opt for an underwire design that completely encapsulated the breast. This Curvy Couture underwire sports bra has a fun 80s vibe and an easy-on zip front that has a hidden hook & eye to prevent it from unzipping. Bonus — it goes up to an H cup!
Strapless Bra: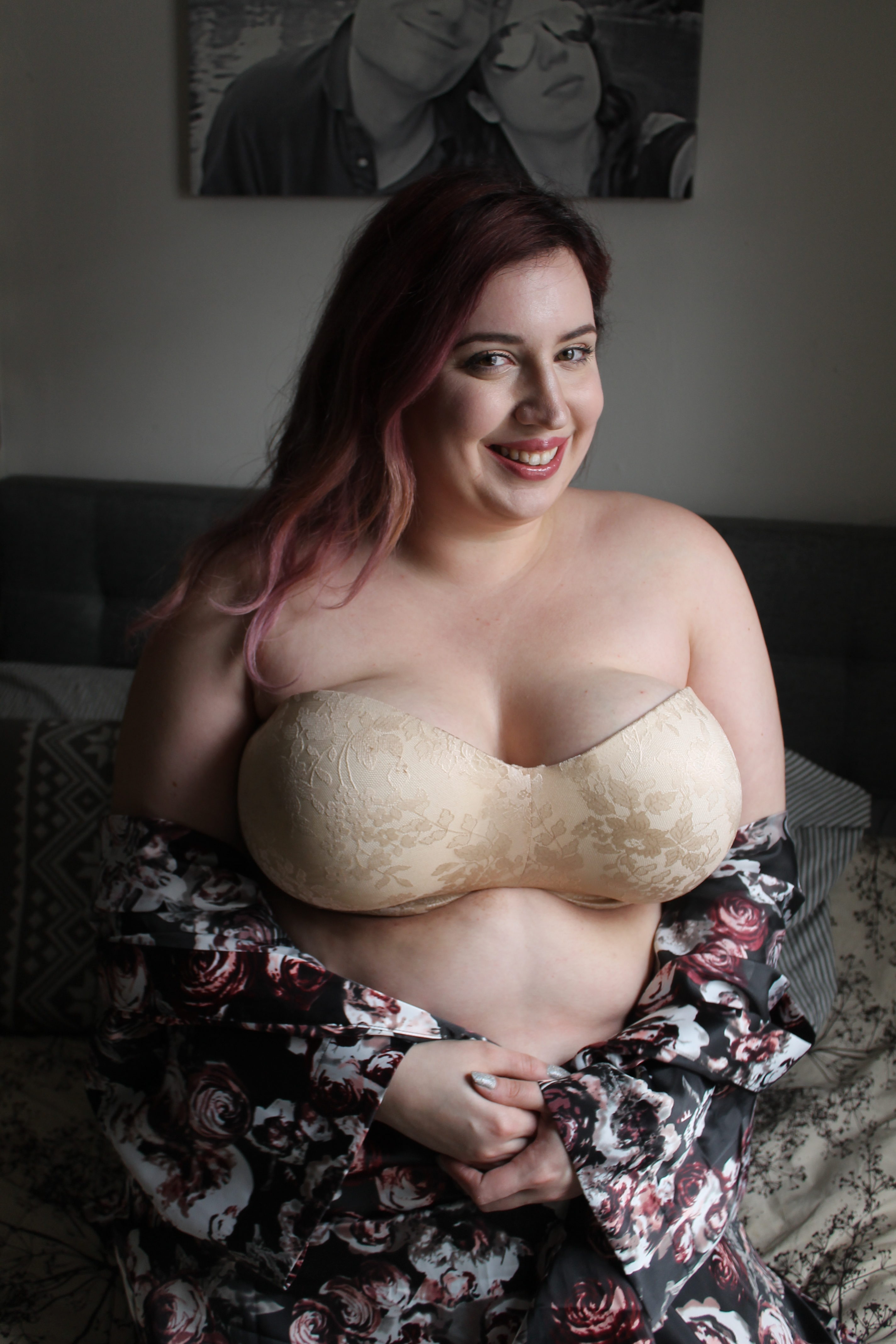 Strapless bras tend to be the most challenging style to fit for fuller figures or larger chests, but it's not as impossible as you may think to find one that will actually stay put. The majority of support from any bra style should be from the band, not the straps. You should be able to slip the straps off your shoulders without it budging an inch. This versatile Curvy Couture strapless comes with two different styles of straps, giving you the ability to wear it multiple ways.
Sleep Bra: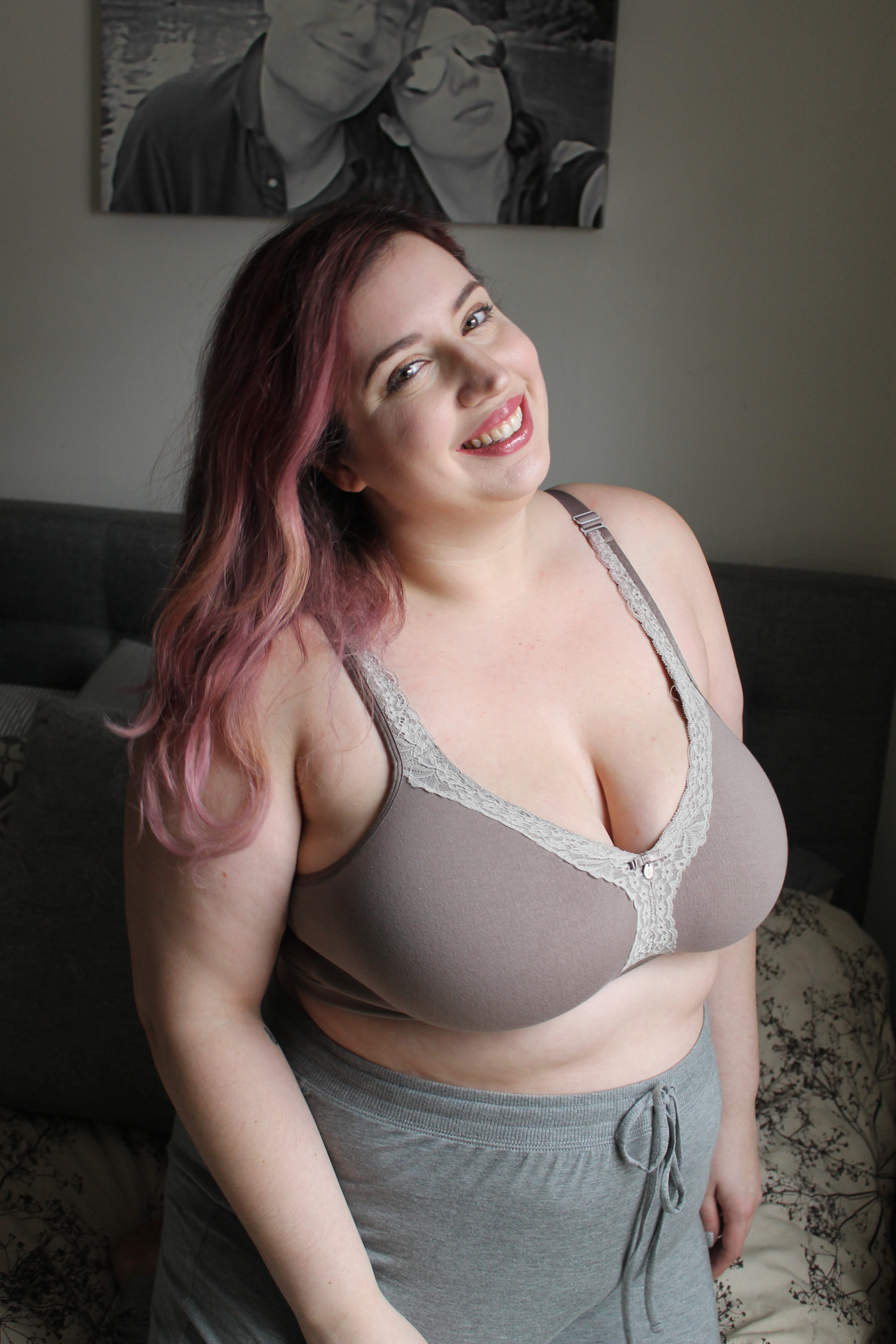 For many women being at home is synonymous with going bra free, but a sleep bra can be a busty woman's best friend. This wireless style provides support for heavy breasts when sleeping or relaxing, and can actually be more comfortable than going totally sans bra. Having this added level of support can help prevent sagging, chafing, sweating, and general discomfort. This moisture-wicking Curvy Couture wire-free bra is one of our favorite sleep styles.
Bralette: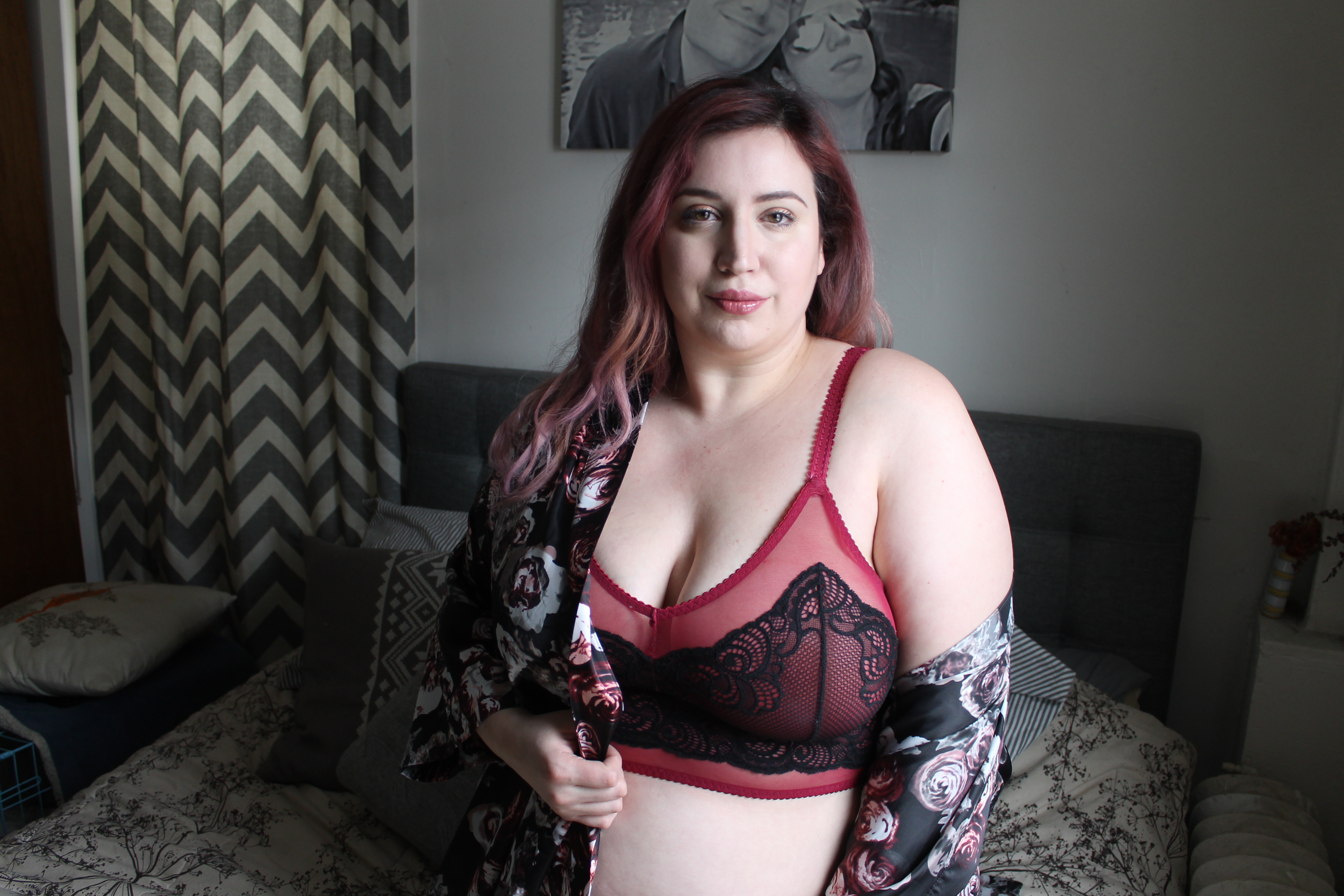 For years busty women were convinced that they could never wear a bralette, but that's a fashion fallacy perpetuated by the slow-moving fashion industry. Now that there are multiple brands offering a bevy of bralettes at affordable price points, there's no reason to avoid this trend. Bralettes, like this Torrid style, are traditionally wire-free and often made from stretch lace. Although they clearly do not offer the same level of support as a traditional underwire bra, they are both sexy and useful to have in any bra wardrobe. The perfect base layer for any tricky tops and dresses, bralettes give a flirty peek of "bra" that can amp up the sexiness of any outfit, all while still providing support and comfort.
Sexy Bra: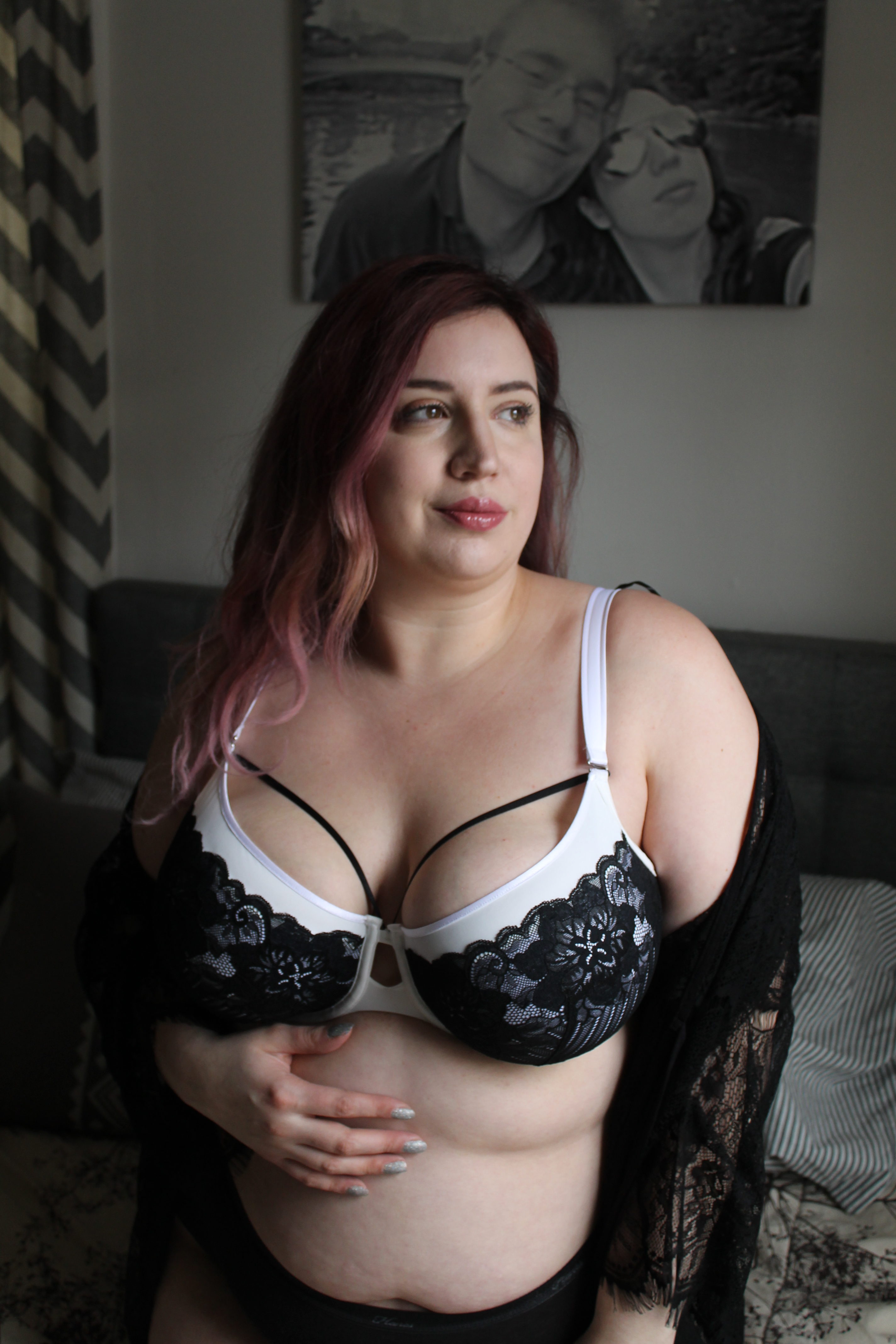 Once you've invested in the essential bra types, treat yo'self to a little sexy something-something. There are so many different designs you can choose from, but we recommend a detailed push up bra, like this strappy lace number from Curvy Couture. The adjustable strap detail is meant to be seen; layer it under your favorite lower cut tops for a bit of added edge. Having a push-up design gives an added lift to less-than-perky breasts, and the moulded cup can also help add balance to uneven breasts.
This article originally appeared in SLiNK Magazine. All images and words by Liz Black.