No, that's not my new nickname, although I can totally see why you'd think that with all my bra posts…
I've written multiple times about how life-changing it was when I was properly fit for a bra. I know it sometimes can seem like hyperbole, but it truly was life-changing to find that kind of comfort and support. To learn that I don't have to fight with my boobs to get them to stay in a bra, that I don't have to have grooves and welts on my body, that bras can actually last longer than a year when they're your actual size and not cheaply made like that VS crap. Life changing.
So believe me when I tell you I found a bra that I never want to take off.
Like, even when I'm relaxing at home…even when I'm sleeping…
That's right, I'm basically only going bra-free when I'm in the shower!
Like many of you who posses a set of home-grown bazooms, I've found that wearing an underwire bra for hours on end can rub me the wrong way – even though I'm wearing the right size. And since I often work from home, there's just no reason to have to strap on a wired boob holster if it's just me and my pups…but as the owner of a 40H chest, going totally bra free isn't that comfy either.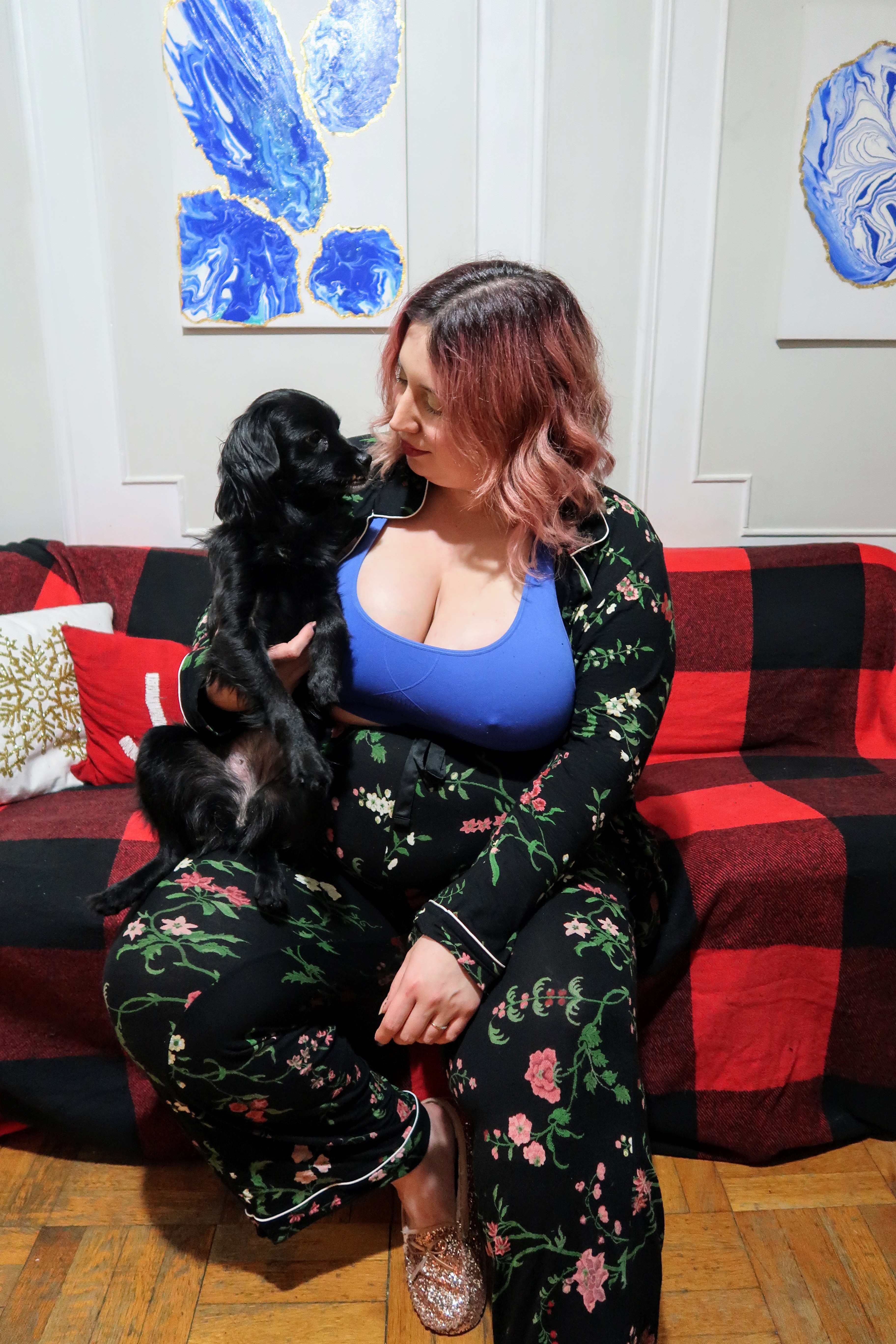 Designed by plastic surgeon Brian J. Eichenberg and fashion designer Ankur Chakraborty, the Breast Whisperer is a seamless wirefree bra that helps prevent and reduce sagging and skin stretching. Since I've had big boobs for 23 years (oy) there's a certain amount of sag they will always possess, but since I've started basically living in wirefree bralettes (including wearing the Breast Whisperer to bed every night), I've noticed they've perked up a bit. Maybe it's real, maybe it's a placebo affect, but either way, my comfort has increased tenfold in the Breast Whisperer.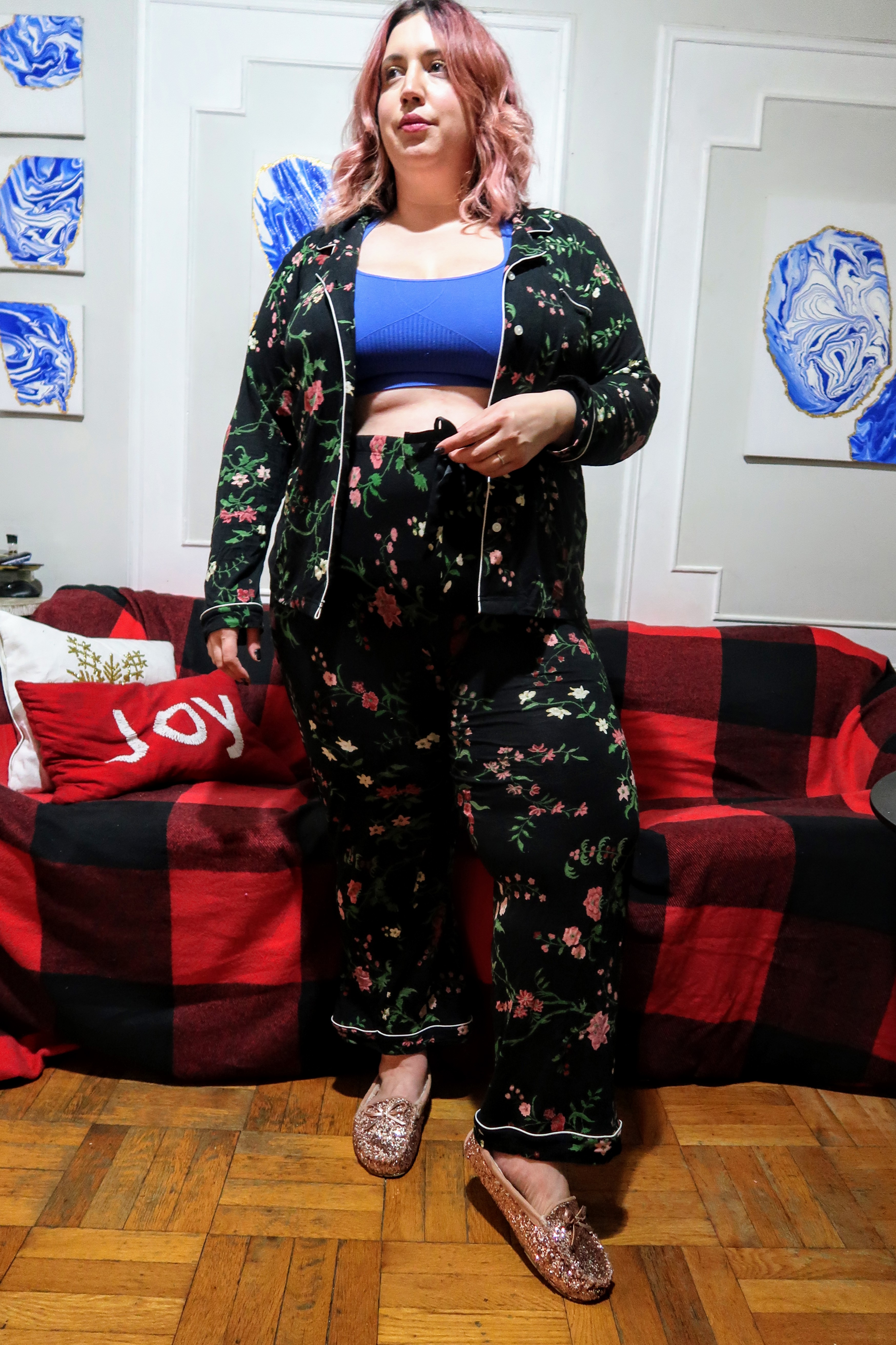 The Breast Whisperer was originally crafted for augmented women, but they also have one for natural breasts, as well as for curvier figures too (which is the style I wear). With my size 40H chest I found the XL in Curve fits perfectly!
What do you think? Have you ever slept in a bra? Would you sleep in the Breast Whisperer? Tell me in the comments!