So as an honorary New Yorker, I wear a lot of black. It's the unofficial uniform of choice, always chic, and easy to style. There's something to be said about effortless dressing, but I'm more of a fan of a challenge.
So when I was invited to the Kiehl's Pride party, I knew I needed to break out my rainbow threads…but what to wear? I do have an amazing rainbow workout set from K-Deer, but that's not exactly office appropriate. Thankfully, I knew I had the perfect top to base my outfit from!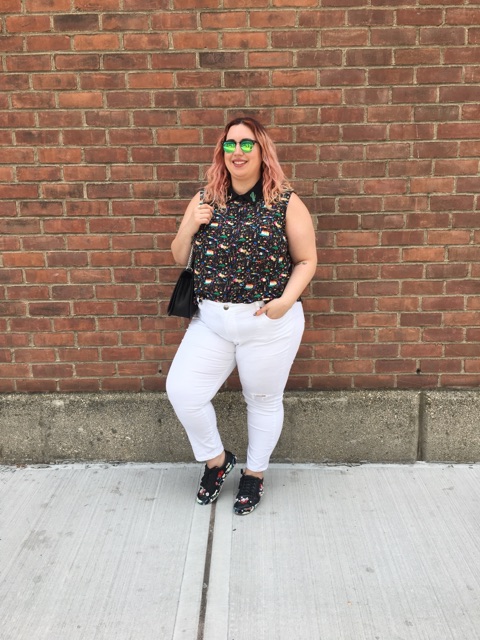 This Rachel Antonoff x Gwynnie Bee top is so fun and whimsical—it's super detailed with tons of personality. It feels like a Where's Waldo scene made chic; so much to see, but still stylish.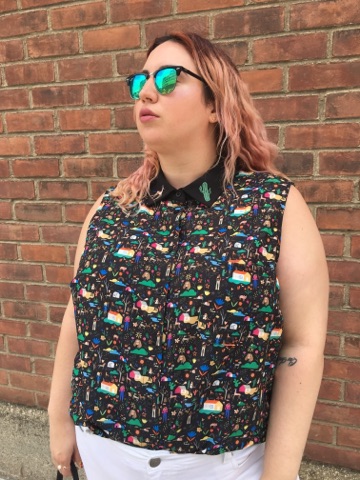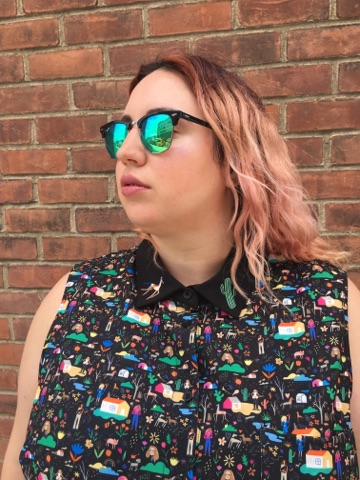 The best part of this sleeveless button-down is the embroidered collar. That's what pulled me in initially. The cute cactus and feisty filly elevate the blouse—who wants a basic black collar when you can have one that's fashionable and fun?
The easiest way to let any statement top standout is by pairing it with a clean slate, like these crisp white jeans. It would also look fab with black or blue denim, but the white is a perfect summer shade, and brightens up the entire ensemble.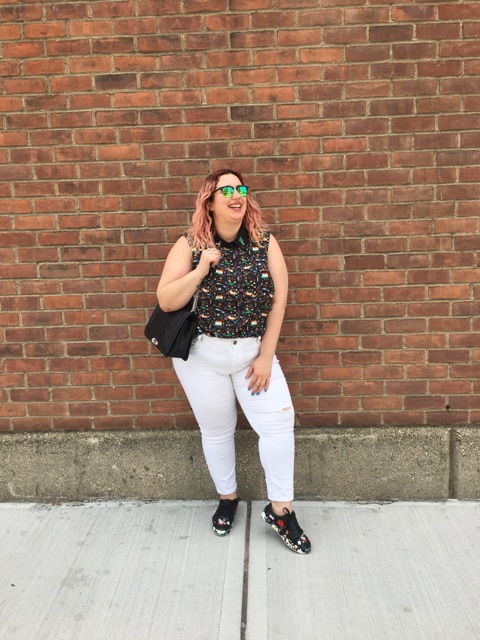 If you haven't been able to tell by now, I'm a total sunglasses Stan—unless it's actually dark out, chances are I've got them strapped on my face! My eyes are very light sensitive, so it's the most practical accessory I've ever owned. And since I wear them every day, I feel like my ridiculous collection is totally justified!
I finished my look with 3D floral sneakers and my new go-to purse, a Rebecca Minkoff jumbo Love bag. The sneakers are majorly comfy, and after a full week schlepping around in all sorts of less-than-comfy shoes, I knew that this outfit had to have a sneaker base.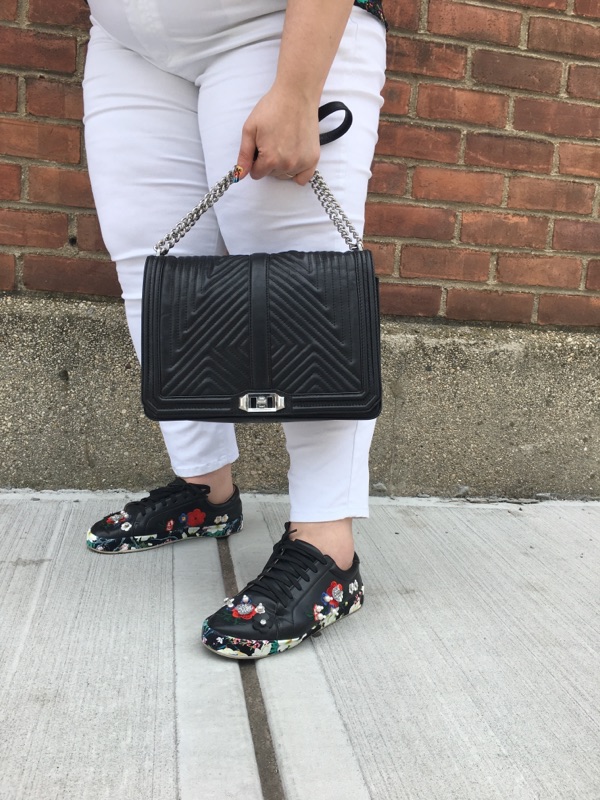 This bag was a fabulous finishing touch, thanks to it's versatile adjustable design. I originally wore it cross-body, but decided to change up the straps for the event at night and make it a shoulder bag. I love anything that offers two looks in one!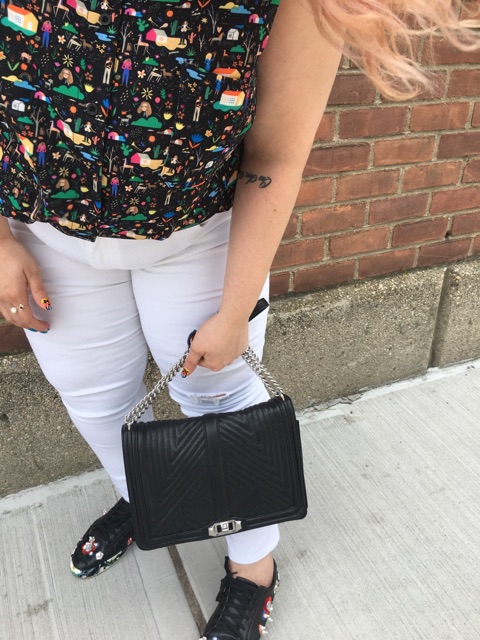 This post was sponsored by Gwynnie Bee, all opinions are my own.
Top: Rachel Antonoff x Gwynnie Bee
Jeans: Fashion to Figure (sold out, similar here)
Sneakers: Nasty Gal
Bag: Rebecca Minkoff (sold out, similar here)
Sunglasses: Ray Ban