I love me a good designer collaboration.
The idea of getting something inspired by a high-end designer at a low-end price, without it designated a "knock-off," just makes my fashionably frugal heart skip a beat.
So when I learned that Gwynnie Bee had partnered with designer Tracy Reese on an exclusive capsule collection, I knew I had to get my hands on it. Thankfully, I have an in at Gwynnie Bee, and I was able to get my hands on (and my body in) one of my favorite pieces from the collection—the denim dress.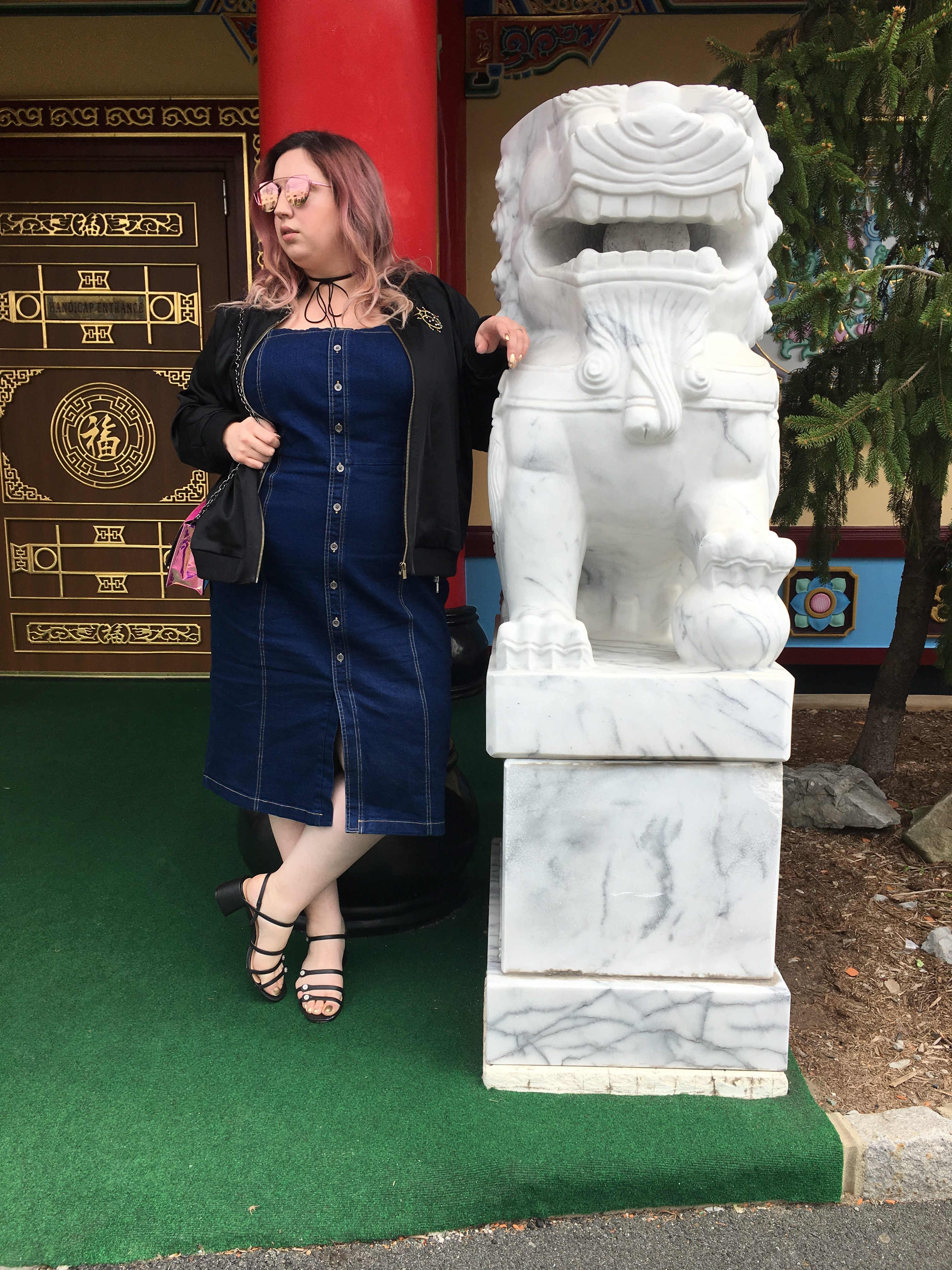 It was chillier than I expected on Saturday, so I double-bombed my outfit with two on-trend bomber jackets. The top one was the bug-embellished style from Victoria Beckham x Target (see, I told you I love a good designer collab). It provided a little extra warmth against the chill, especially helpful since I was rocking my super-pale stems without their typical coverage of tights.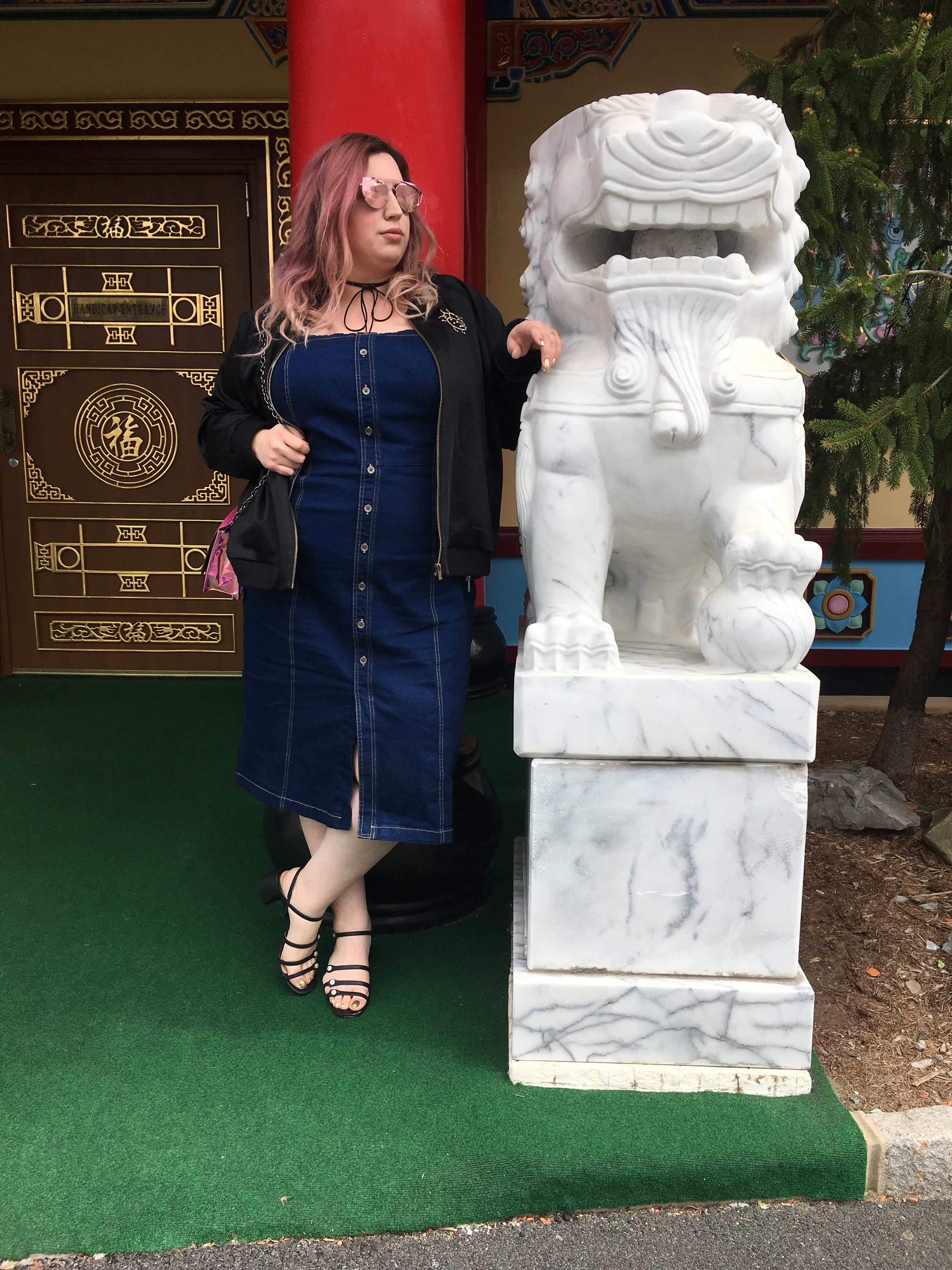 I wore this INC flower bomb as a transitional layer. Considering the dress is sleeveless, I felt it was good to have a bit more coverage to fight the briskness, and this piece provided the perfect amount. Not too heavy, not too light, this Goldilocks-approved style is one that I may have to buy from Gwynnie Bee ASAP.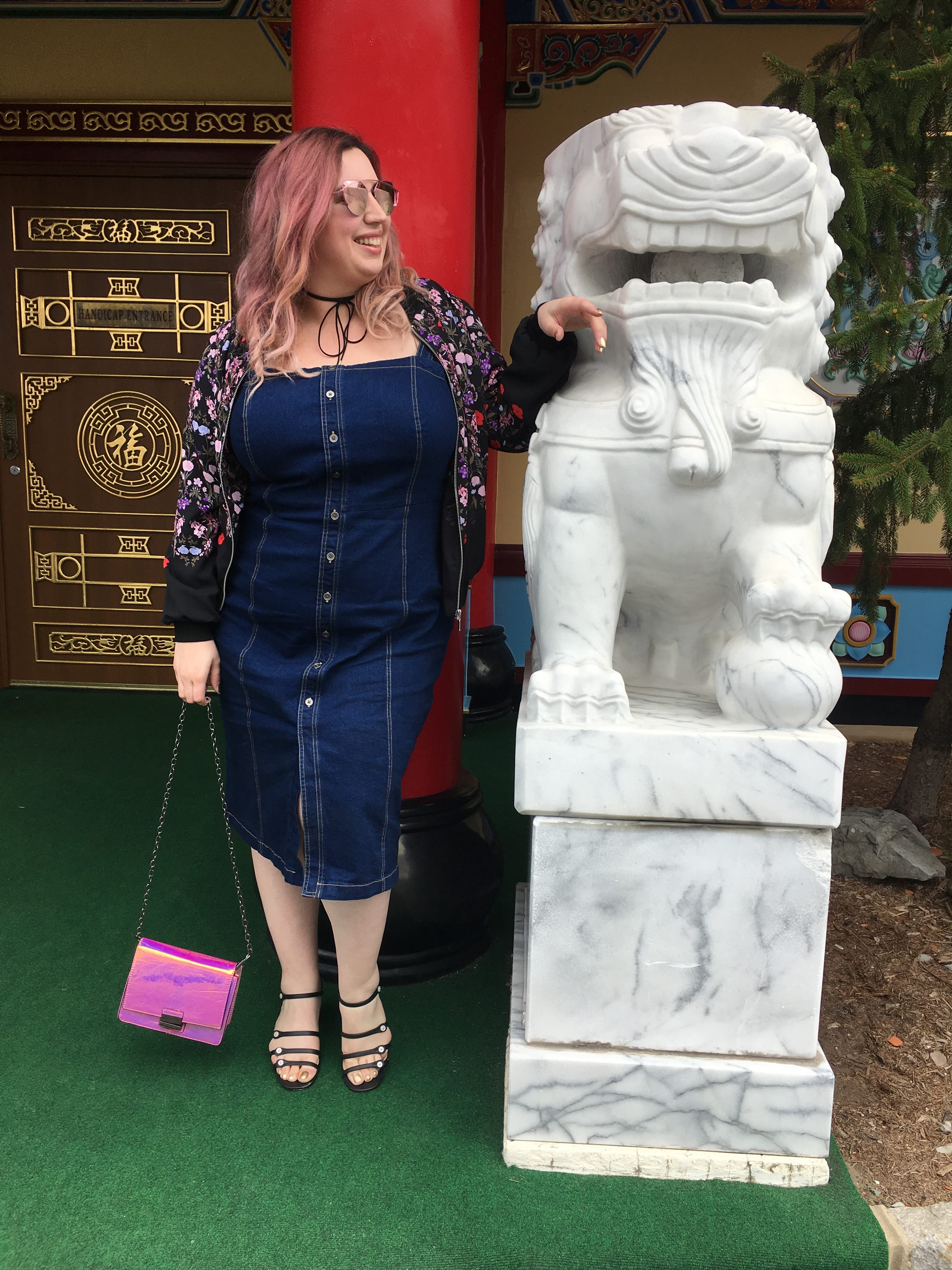 I love the blooming details of this bomber, and the fact that INC didn't skimp out on the amount of detail they put into this piece. Too many brands phone it in with their plus assortment, but INC has truly stepped up their game from when I used to write copy for them at Macy's.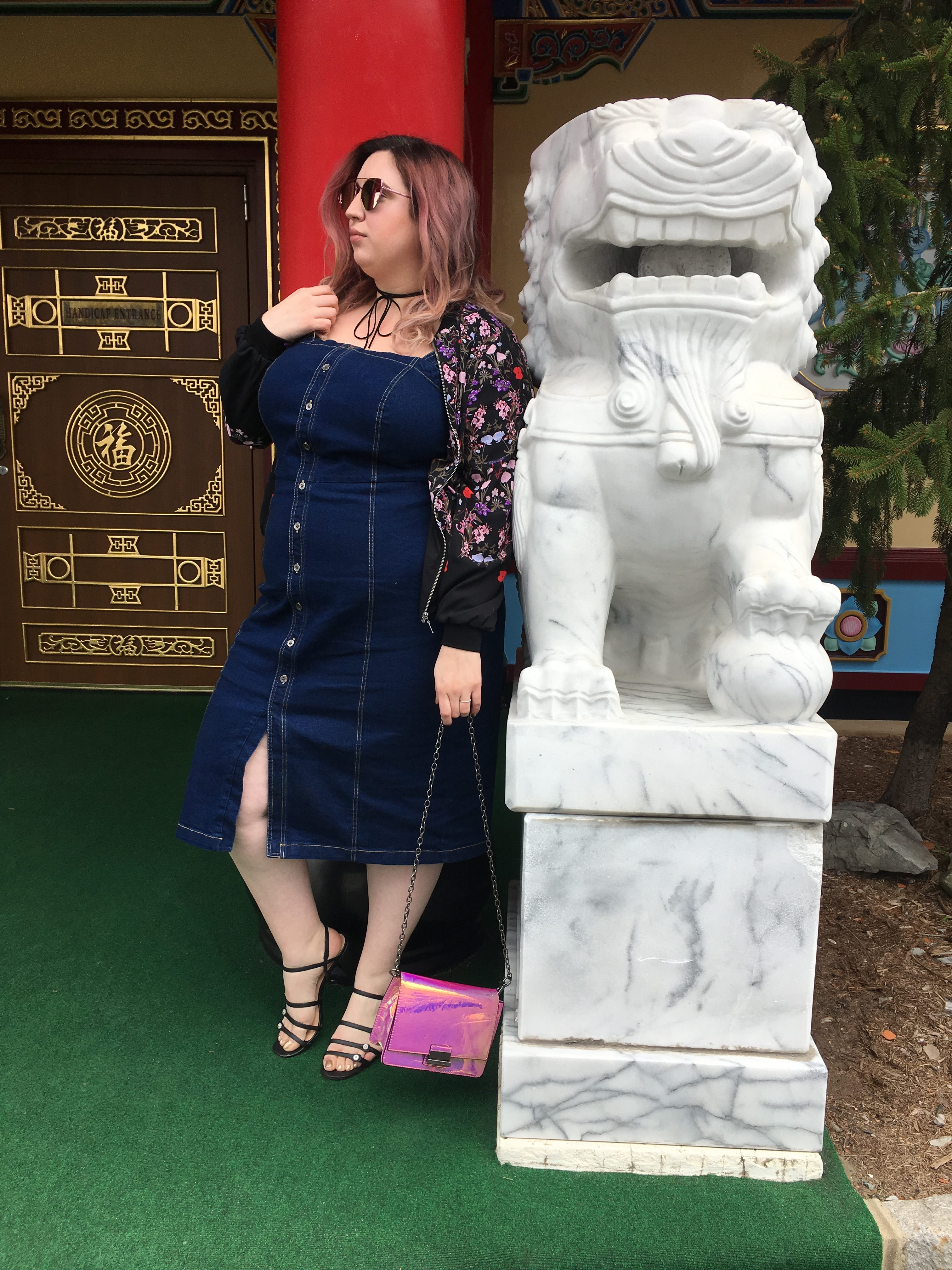 But enough about the jackets, let's talk dress!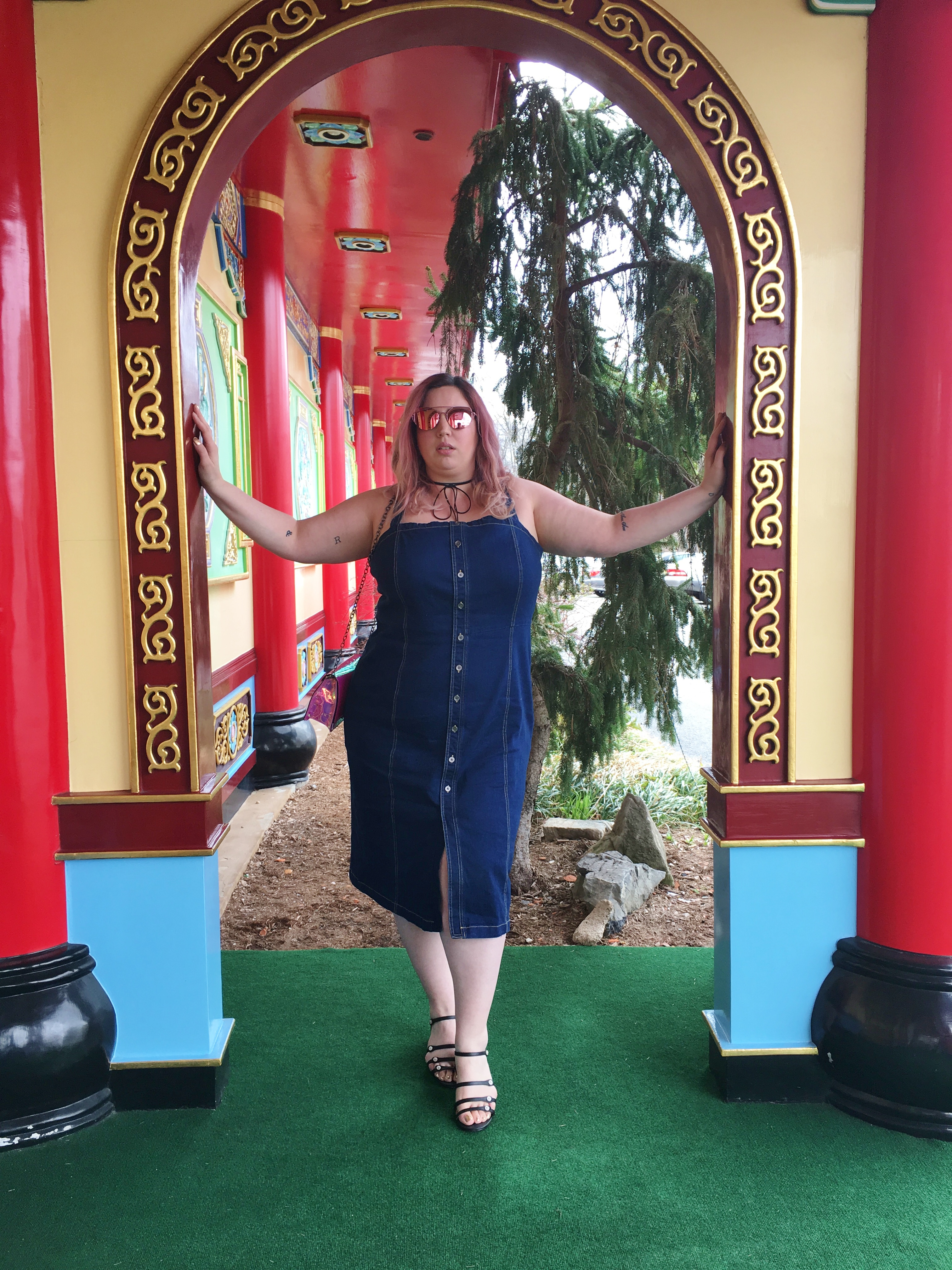 Look how it hugs every curve just ever-so-slightly, skimming over them, highlighting them without smushing or smashing. They did an excellent job on fit with this piece; just enough stretch to allow for movement, but that good-good thick stretch that holds you in like a friendly hug.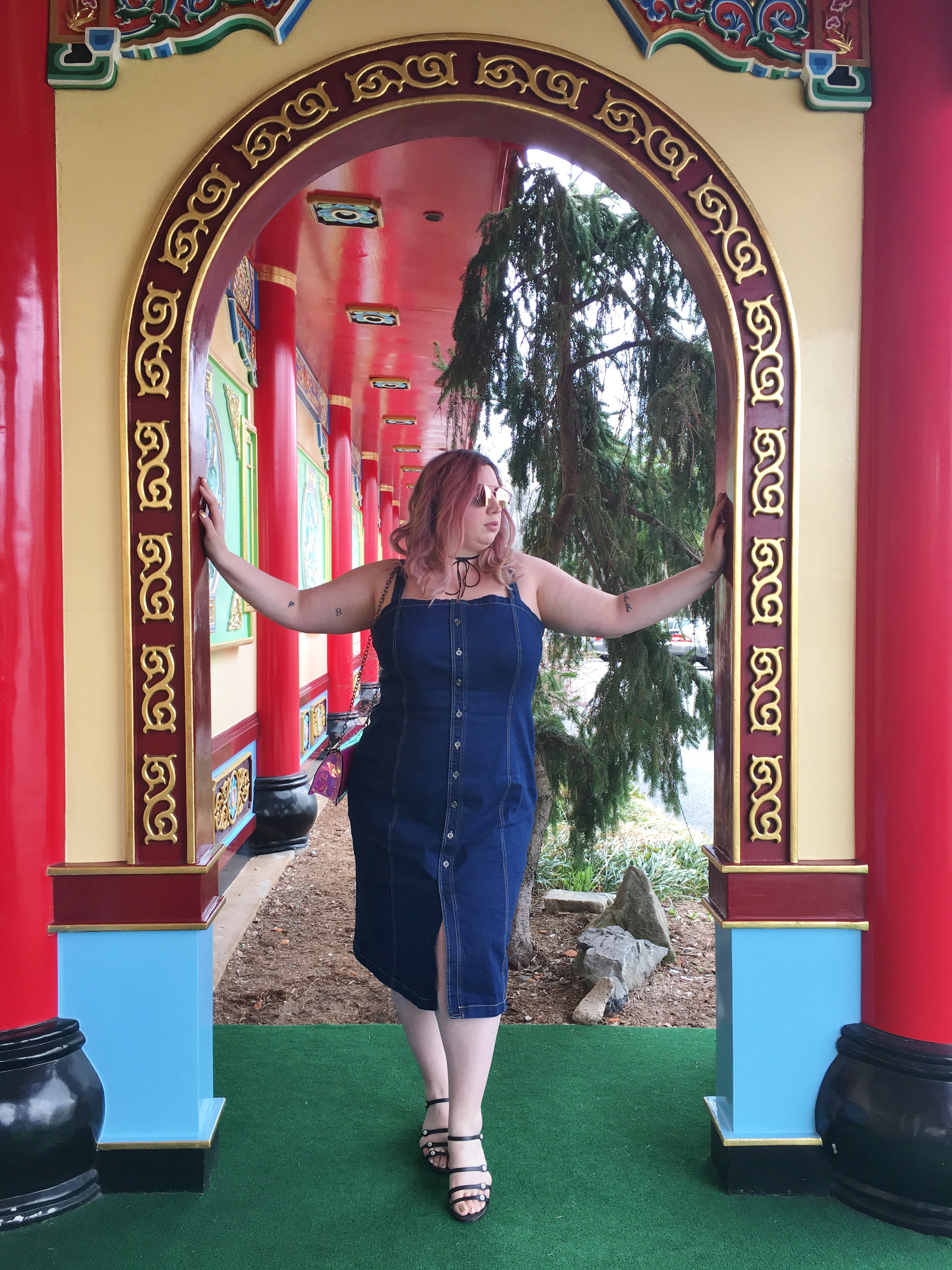 And of course I had to add in some stand-out accessories. Nothing can ruin an outfit faster than thoughtless accouterments. I just picked up these rose colored glasses from Mint Market in Jersey City (seriously, if you're in downtown JC, make a point to stop in!), so I obviously had to wear my new sartorial toy.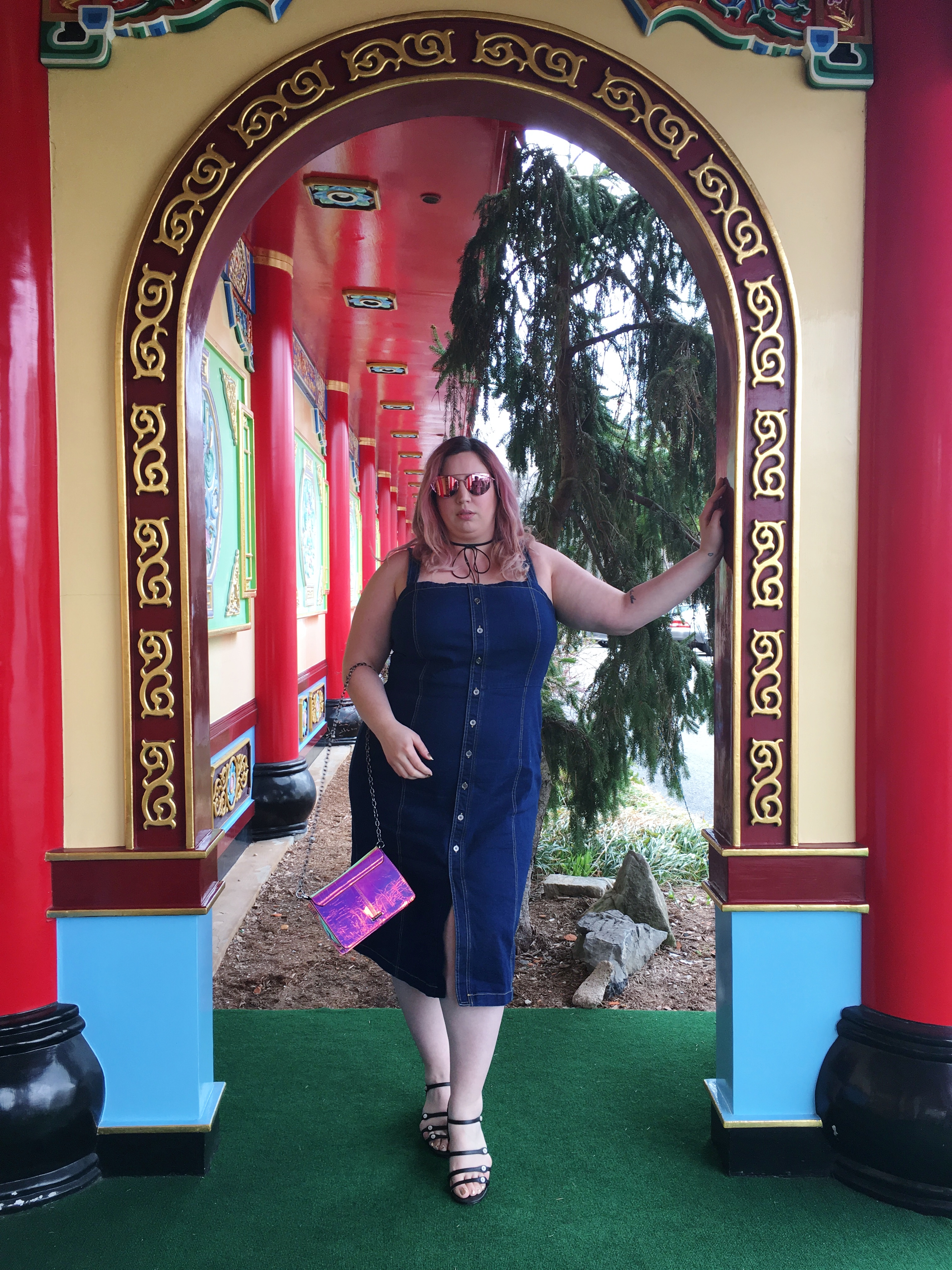 I also added in my new Who What Wear 90s throwback sandals. The chunky heel paired with the skinny straps had me flashing back to middle school, but the addition of dainty pearl buttons kept me grounded in 2017.
I completed the look with my holographic Skinnydip bag. If you've been following me on Instagram, then you know how much I'm into this bag, as I've been wearing it almost every day. I love how the color changes depending on how the light hits it and what's around it. It's like a science experiment wrapped in a super-chic form.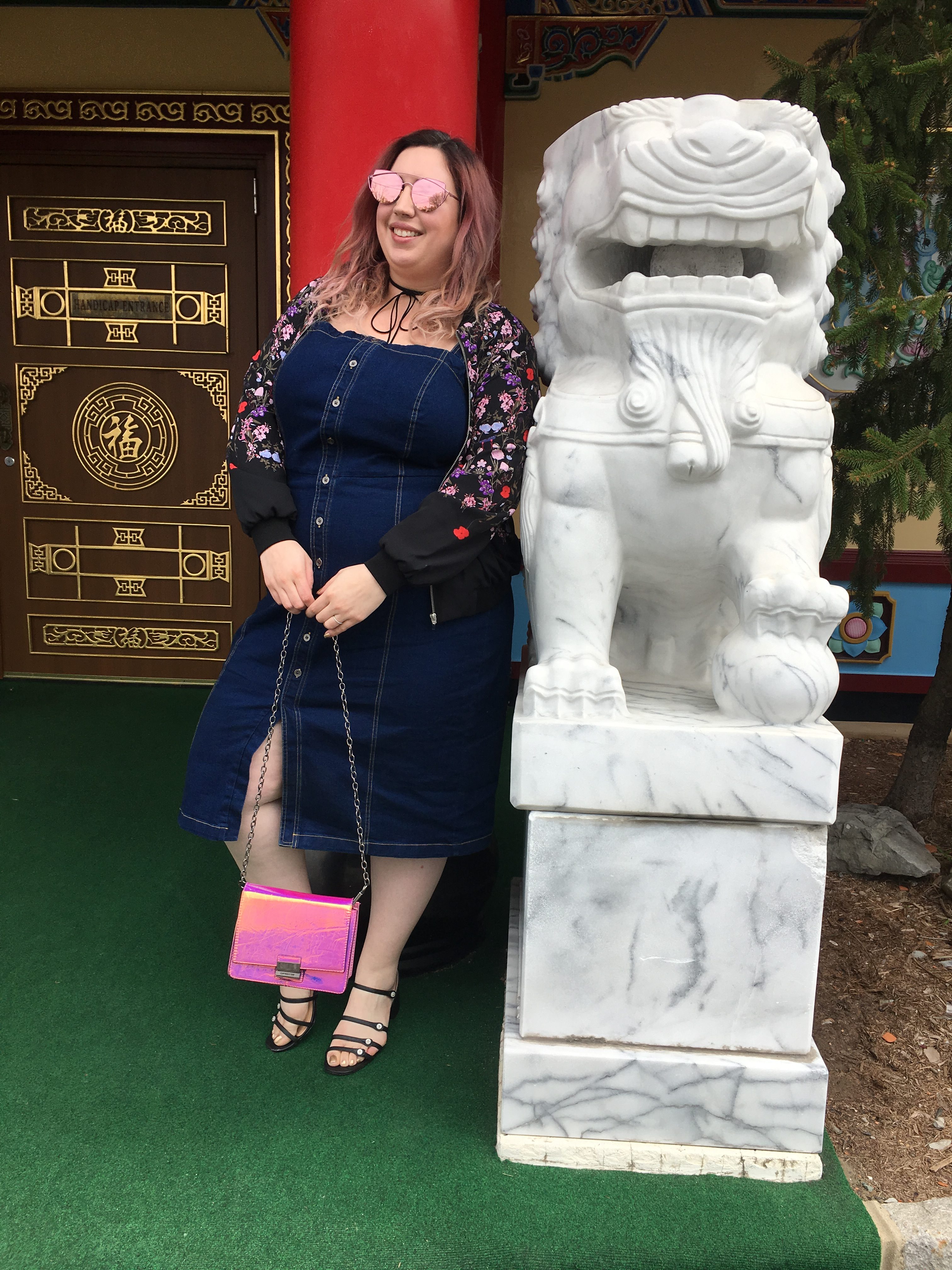 Did you get anything from this designer collaboration? What did you think of it? What was your favorite piece? Tell me in the comments below!
Dress: Tracy Reese x Gwynnie Bee
Black Jacket: Victoria Beckham x Target
Floral Jacket: INC 
Sandals: Who What Wear x Target
Bag: Skinnydip
Sunglasses: Mint Market