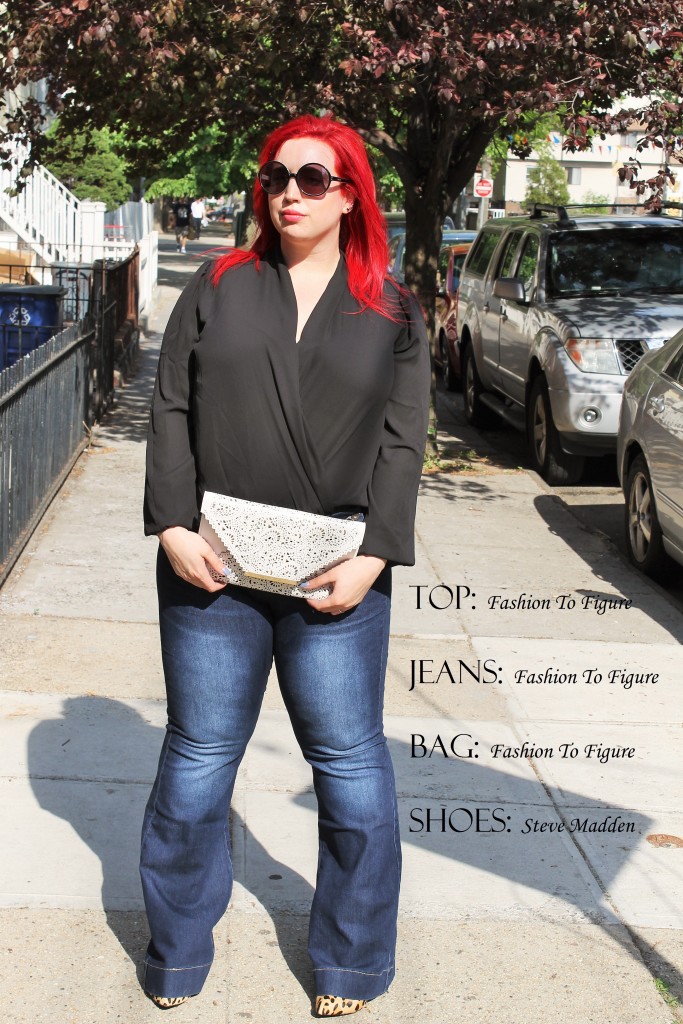 Recently I was featured on Fashion to Figure's website as part of their Look Of series. I hard-core lucked out, and actually was able to pick out 6 outfits – the first of which I'm showcasing here!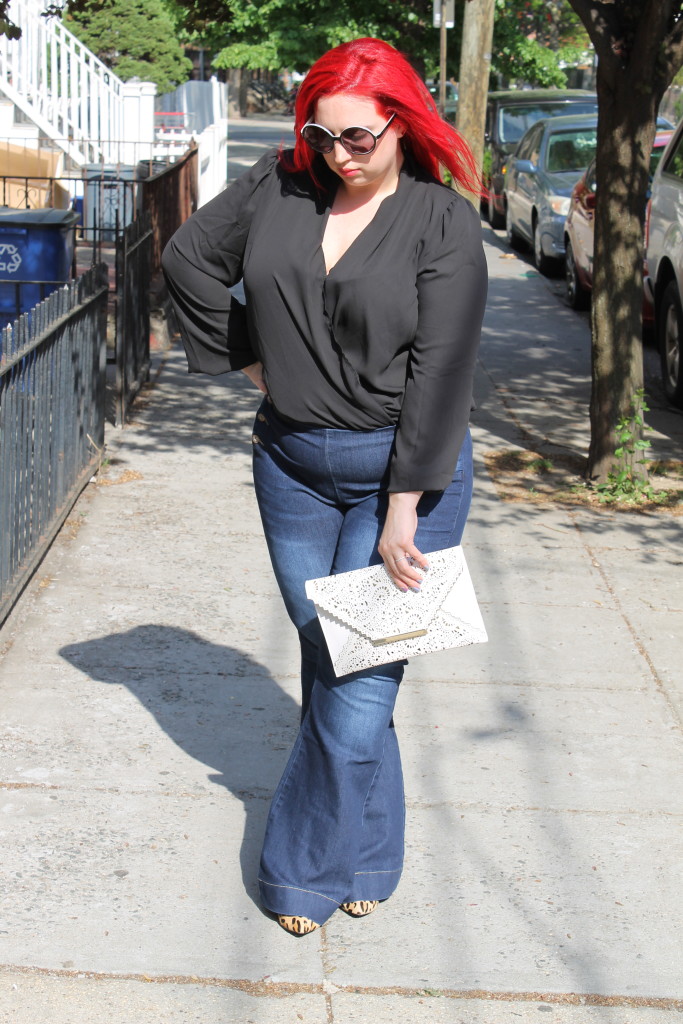 In middle school I was super into bell bottom jeans. While everyone rocked out in their flares, I dared to go dramatic with oversized bells that engulfed my feet. All teasing aside (middle school was rough), I stuck with that off-trend look until it became trendy. I guess I had a hipster soul as a kid.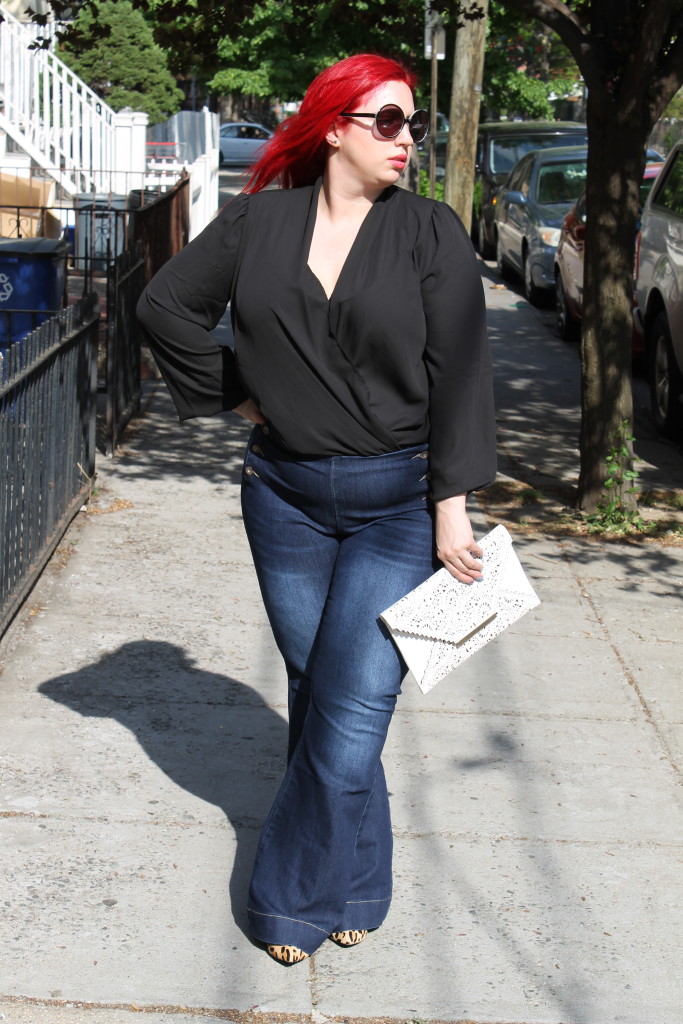 Since then, I've been living in skinny jeans – much like the rest of the world – but my inner child is ready to free her legs from their denim prison and break out the bells!
I'm just slightly obsessed with these sailor-inspired jeans; not only because they're the perfect foot-obscuring length with my heels, but also because of the nautical buttons at the hips. (The figure-hugging fit is nothing to be mad at either!)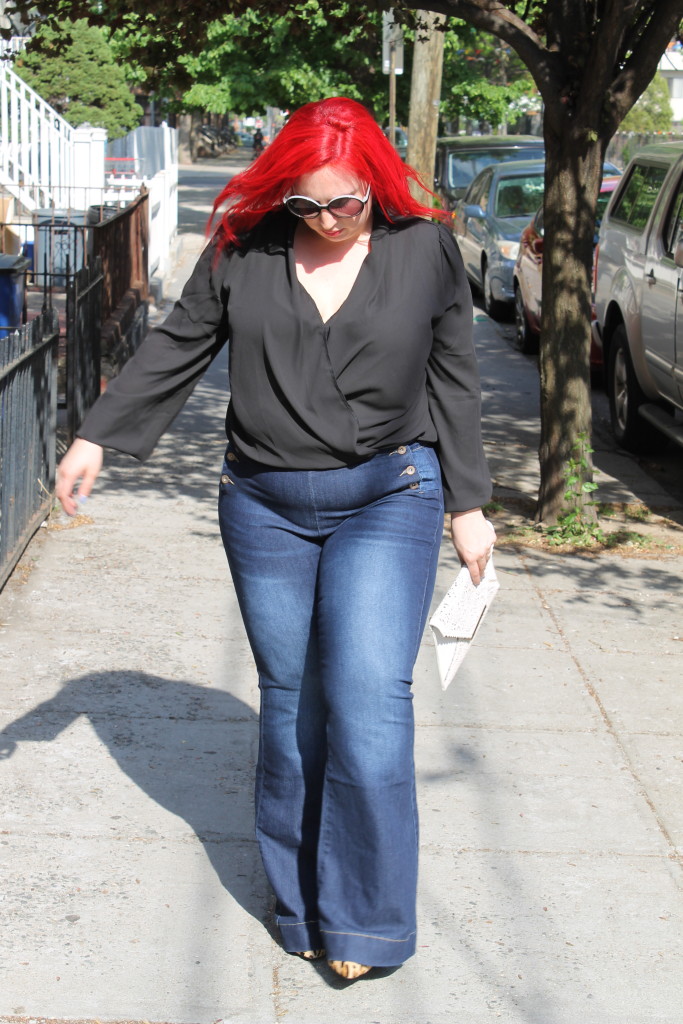 So what's the verdict? Are you batty for bells or do you want to stick to skinnies? Tell me in the comments if you're planning to try this "new" old school trend!
Top: Fashion To Figure
Pants: Fashion To Figure
Shoes: Steve Madden
Bag: Fashion To Figure
(All Fashion to Figure items were gifted. All opinions are my own.)