Too often I hear other people lusting after a printed piece, only to mournfully put it back on the rack because they cannot comprehend how they would style it. Although some savvy stylists would recommend they pair prints with solids for a fail-safe ensemble, I say fuck it — pair that print with another print and maybe even throw another print or two on top of it. For life is just too short to wear a boring outfit.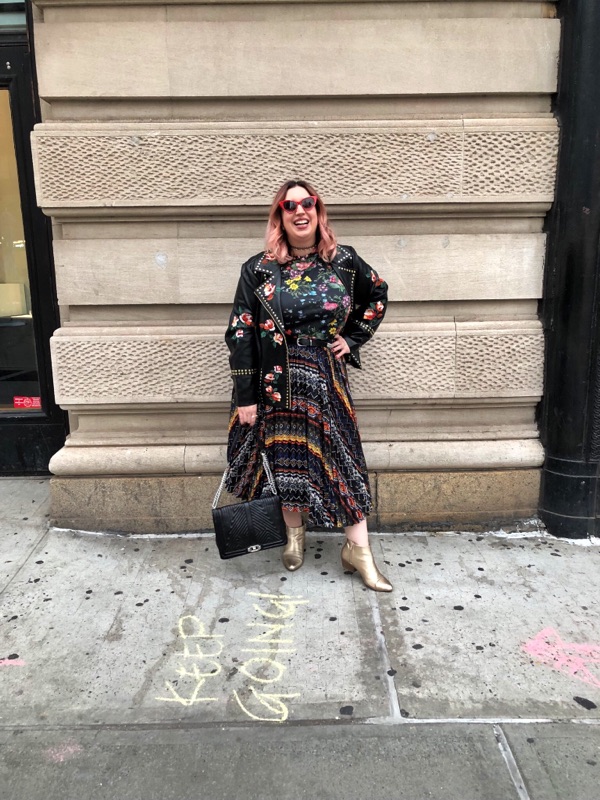 The biggest trick to "pulling this off" is by picking prints that are in a similar color family. So although there's a totally possibility that clashing colors will totally look cool, the slickest way to ease into being a mix master starts with the base hue. In this outfit's case, it's black.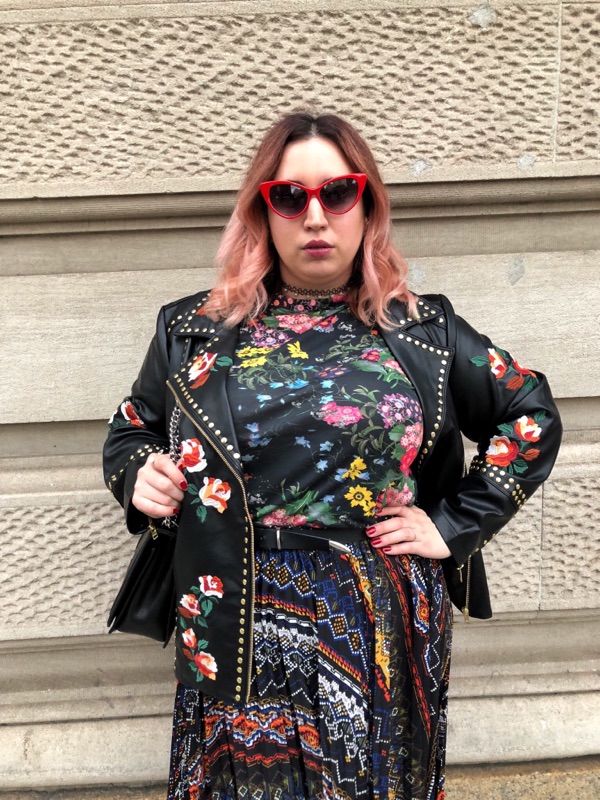 If you notice, the background pigment of all three pieces is that New Yorker-approved hue, black. Having the same shade ties the look together, and makes it easier to find pieces to mix in for future outfits.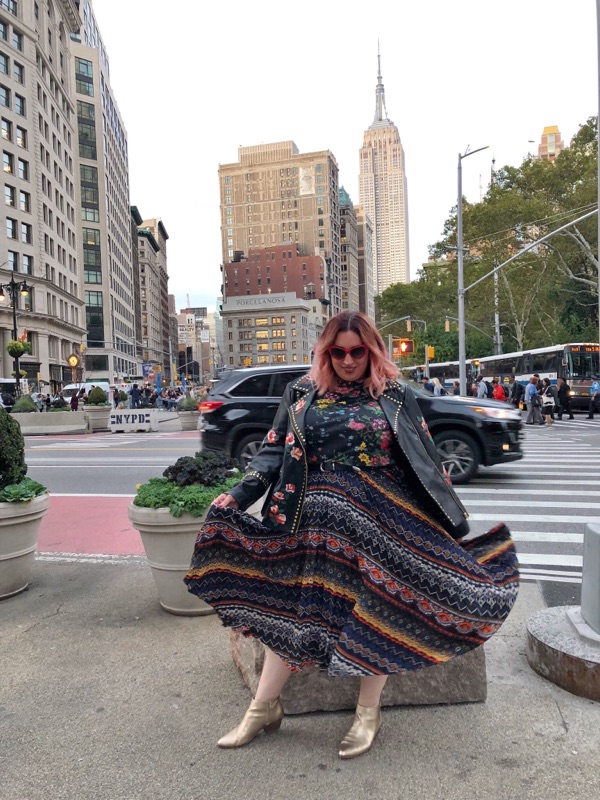 One of the best parts about having a Gwynnie Bee subscription is the surprise of what I receive in each box, and the moment I saw this Tracy Reese x Gwynnie Bee skirt in my subscription box I was elated, as I knew it was such a fun statement style. I love that it looks like a glitch in the matrix when I hold it out or wave it around. How amazing is it to find a piece that looks awesome when it's static and when it's moving!?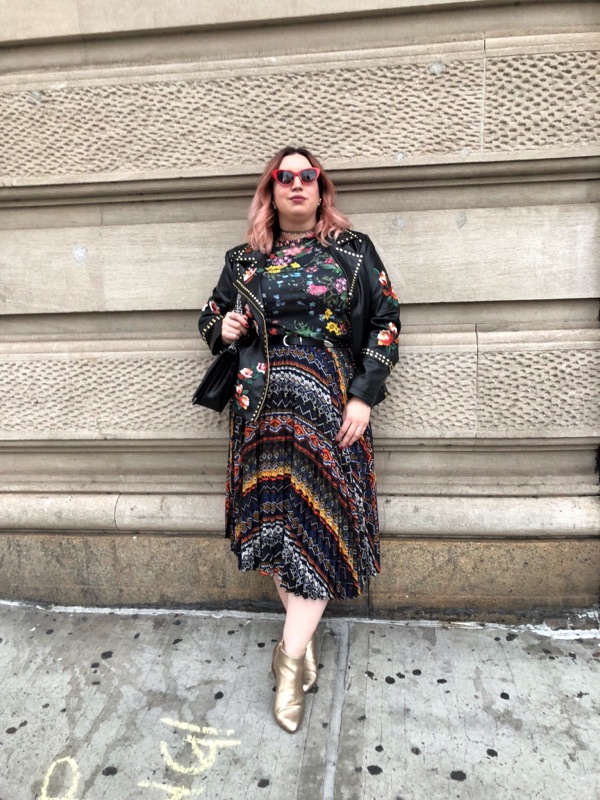 I snagged this Erdem x H&M top at the private event on Tuesday, and it was the perfect black-background topper to pair with my skirt. As the skirt was a little loose on my natural waist, I decided to belt it up with a black (of course) belt.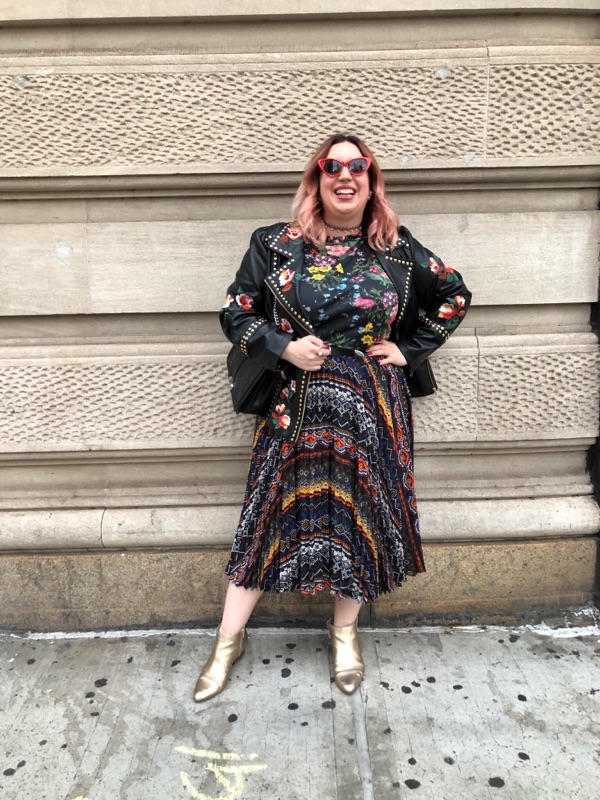 Thankfully, it actually finally felt like fall outside, so I was able to wear my new Anna Sui for INC jacket. I've been staring at it for days, willing the weather to chill down so I could actually rock it without becoming a sweaty mess, and finally, finally, I could! The 2x was a little oversized on me, but still totally wearable, and will be great when I need to layer up more in the coming months.
What do you think? How many prints would you wear in one look?
Jacket: Anna Sui for INC
Top: Erdem x H&M (Available Nov 2)
Skirt: Tracy Reese for Gwynnie Bee
Ankle Boots: Old Navy
Bag: Rebecca Minkoff (similar here)
Sunglasses: Street Vendor
This post was sponsored by Gwynnie Bee. All thoughts and opinions are my own.