I've worked in the fashion industry for over eight years now, and I've covered plus fashion for Refinery29 for almost four years. I've seen how the fashion industry has grown and improved in that time. The options that exist now for women my size are unlike what there was when I was a teen, or when my mom was a teen. It's amazing to see the evolution. But even so, many things still stay stagnant.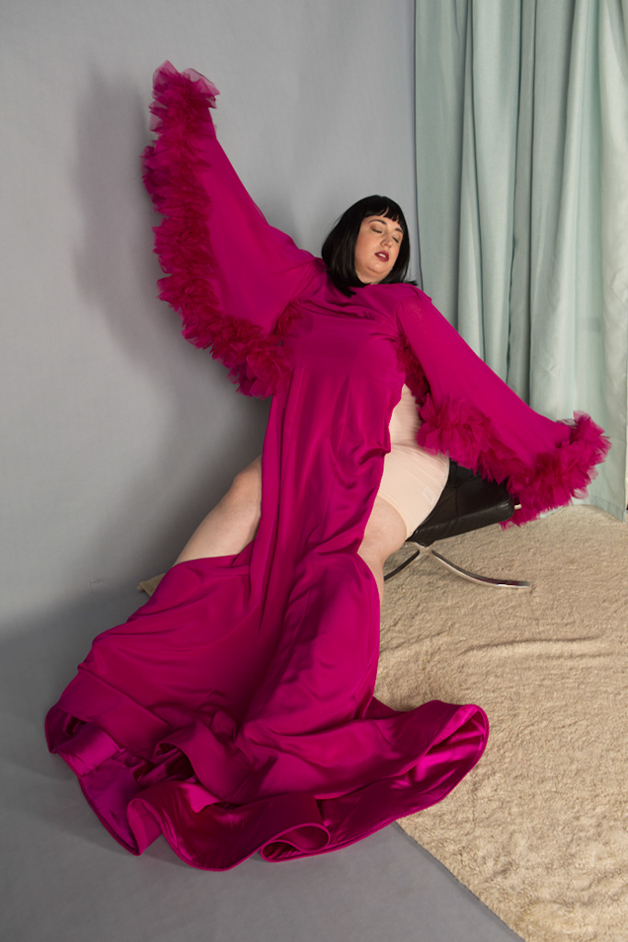 There's an industry standard on what a "sample size" is.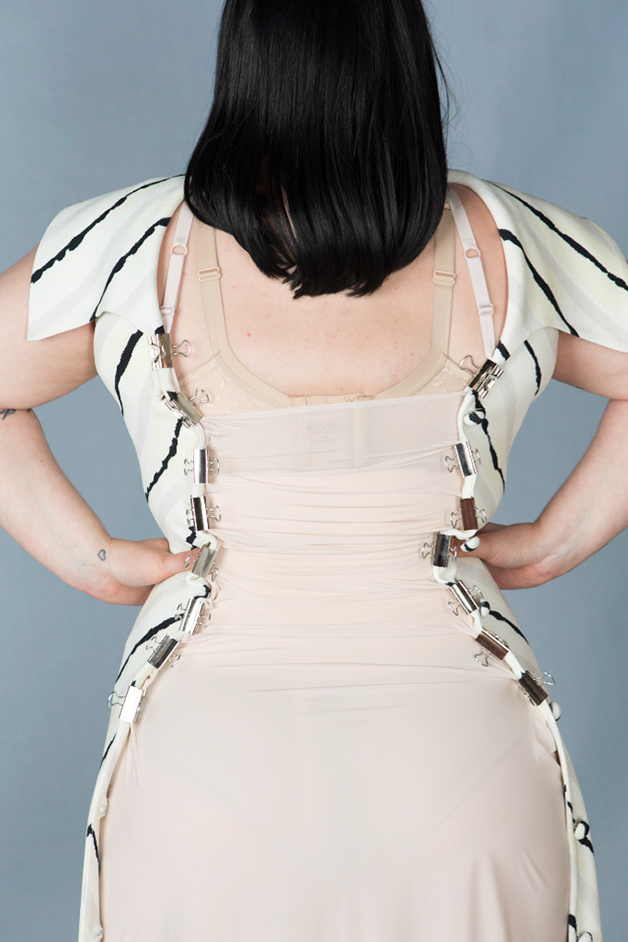 High-end designers keep measurements small for multiple reasons – everything from as a cost-cutting measure, to feeling forced into the standard by the model options provided to them from agencies, to wanting people to see the clothes, not the woman. I'm sure each designer has their own reasoning, but it still forces an exclusive atmosphere that lacks a level of diversity.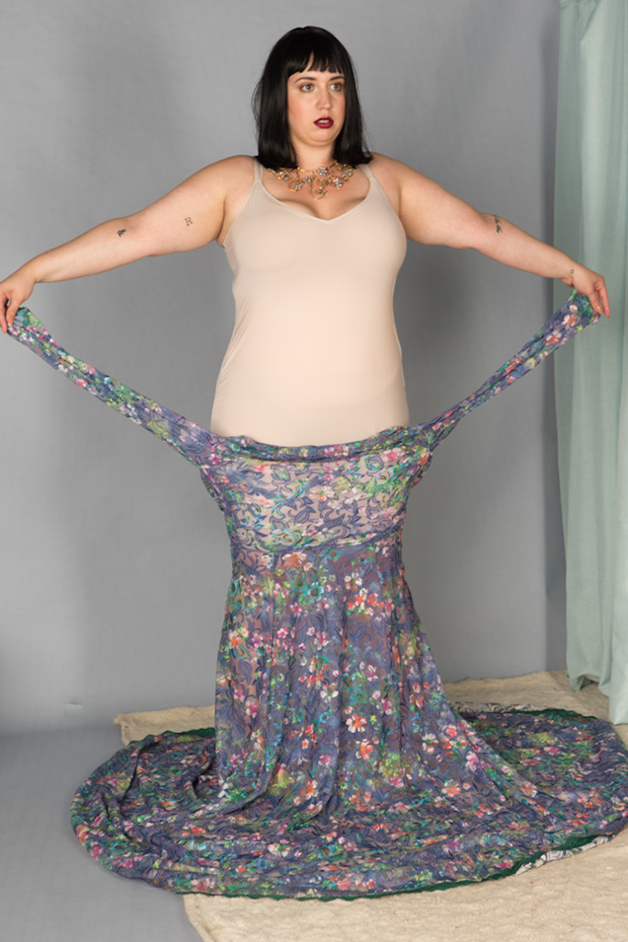 Representation and inclusion is important.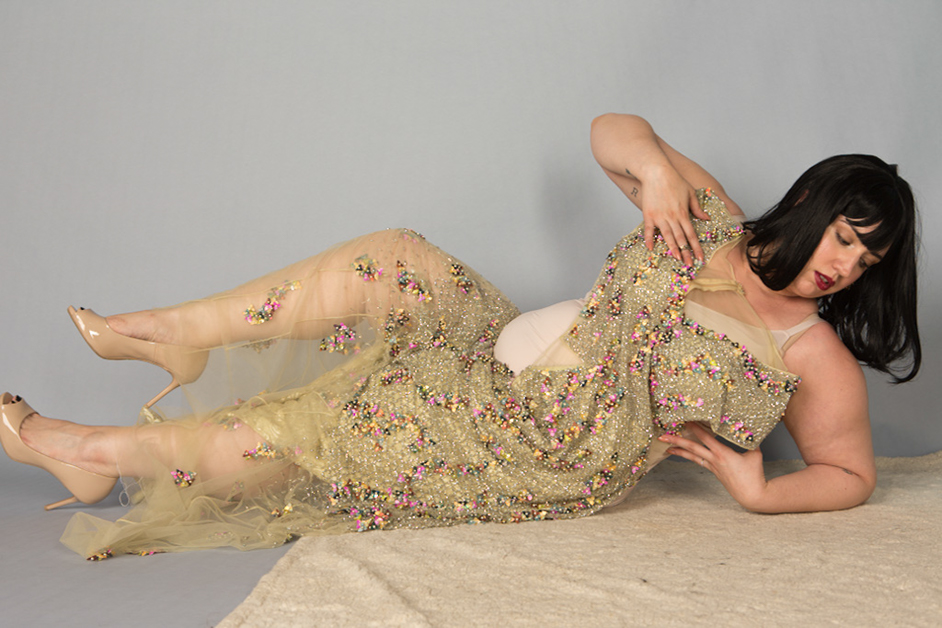 I've seen runway models and the sample garments up close, and would always marvel at how small it was in comparison to my body. It's not a knock on those models or myself, just the visual dichotomy was always stunning. I knew that I could bring that feeling to life, and it felt important to showcase the gorgeous designs at the same time.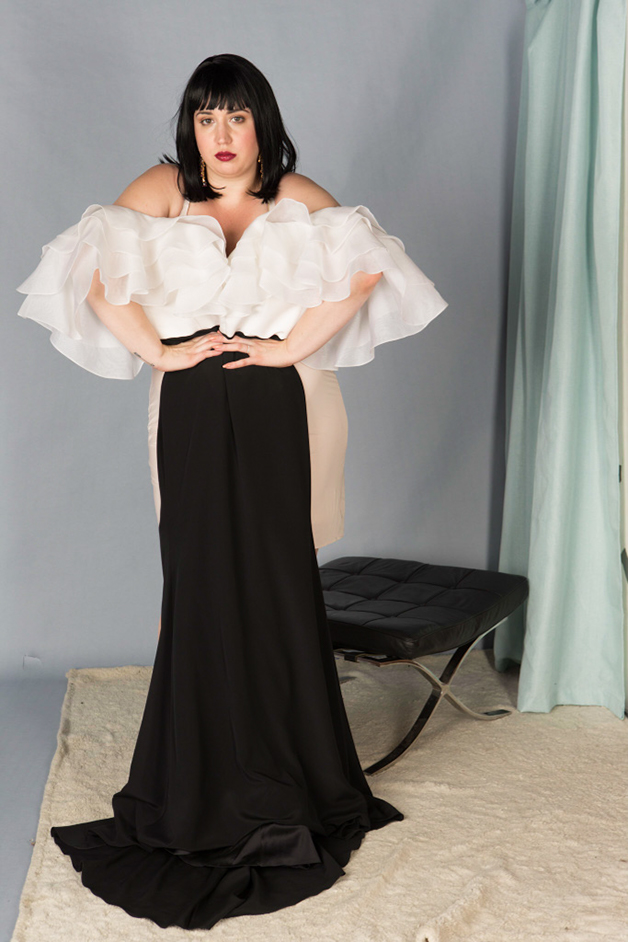 Most of the modeling I've done so far – besides my blog – has been much more commercial. I wanted to push boundaries and try something that isn't seen as often with bigger women; something more editorial that isn't sexualized or infantilized. I may never book a shoot for W Magazine or Vogue, but I wanted it to feel like it could have been ripped from their pages.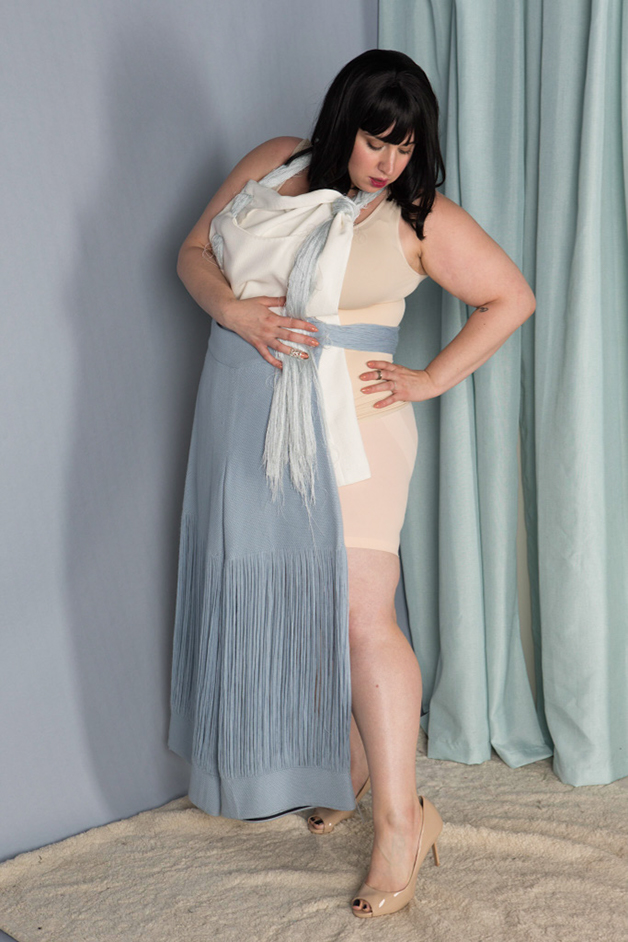 This isn't a take-down on any specific designers, but a message to the industry as a whole.
There needs to be more inclusion in the fashion world. We've made some wonderful, exciting movements and things are certainly better than they've ever been, but there is still more work to be done. We cannot stay complacent with how things are, we need to keep pushing for greater representation.
This editorial was originally shot by Kristiina Wilson for her site You Do You. You can see the original here.
PHOTOGRAPHER: KRISTIINA WILSON
STYLIST: RACHEL DONELAN
HMU: MICHAEL CHUA
MODEL: LIZ BLACK