New York Fashion Week has come and gone yet again, somehow simultaneously feeling like the shortest and longest week ever…
I braved a blizzard to trek to NYFW, which, surprisingly, is not the first time I've had to do that. Of course, NYFW was book-ended by some of the most beautiful spring-like days, but those seven days of shows were besieged by snow, rain, and wind, with nary a balmy day in sight. Figures.
Wednesday was a sunny, beautiful day where I wore a light jacket.
Thursday I woke up to half a foot of snow with no end in sight.
After deciding that yes, I was going to actually go in, I broke out my trusty Timberland boots. I bought these a few years ago, when a similar blizzard struck during NYFW. Being blessed with thick calves, it's quite challenging to find a tall winter boot that fits, but thankfully these lace-ups do.
I figured, why fight the weather? Gone are the days of actually giving a shit if the photogs take my picture, nor do I want to destroy my favorite clothes. So I slipped on my favorite Eloquii leggings, a Kenzo x H&M top (seen here), a Kenzo x H&M sweatshirt, and a puffy black Ulla Popken coat (seen here). I also knew the weather would wreck havoc on my hair, so I kept everything under wraps with a knit beanie. I also frosted out my face by sticking to silver shadow, highlighter, and coating my lashes in a generous coating of sparkly white glitter.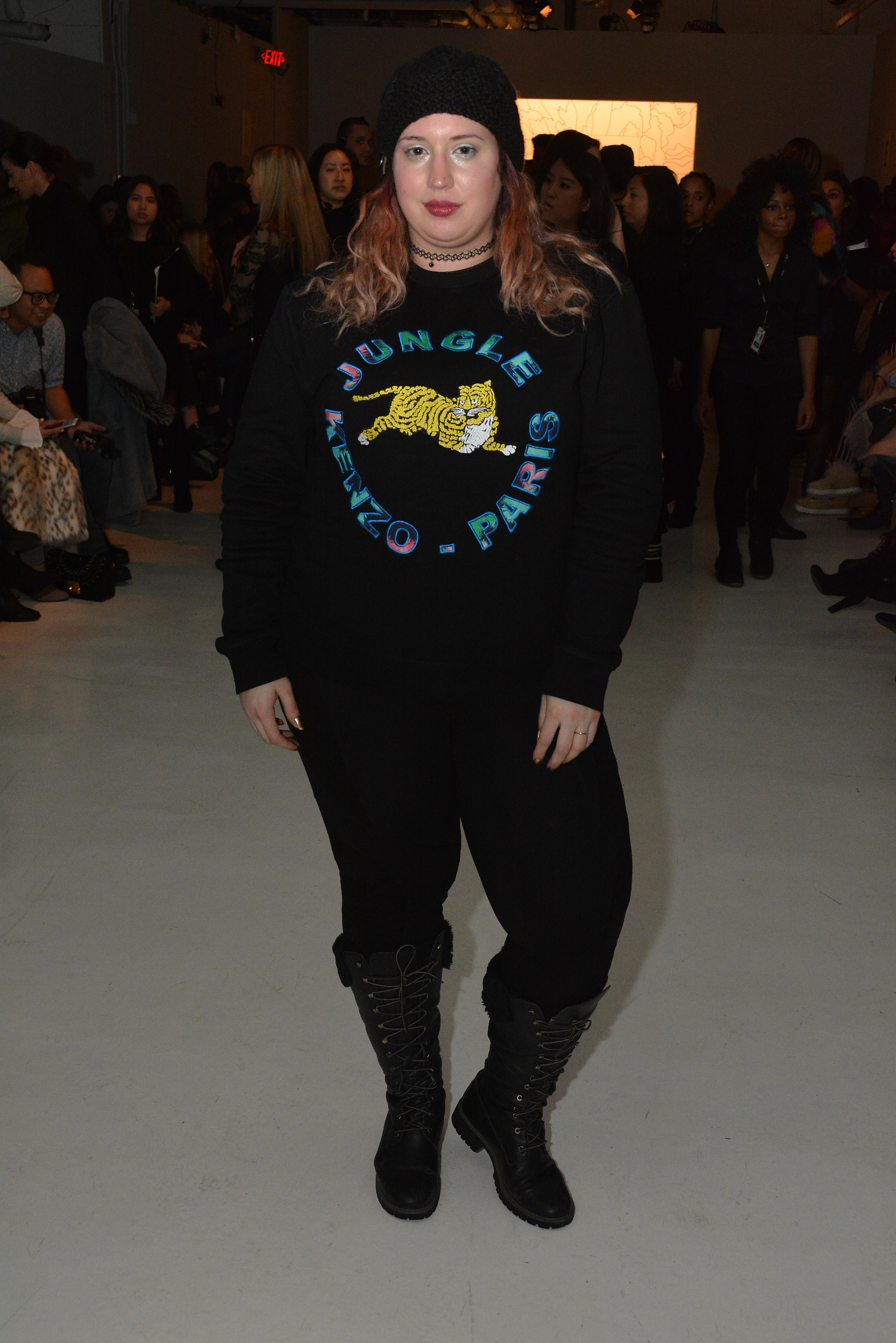 Want to see what I saw day one? Check out some of my favorite videos below, and check out the rest on my Instagram or my YouTube!