I've been battling breasts since I was in elementary school…they seemingly sprouted overnight, but my prepubescent chubbiness allowed my mom and I to ignore the growing issue. By the time 6th grade rolled around I was a C cup, as I learned after a girl in my gym class made fun of me for my "big saggy titties" and I went crying to the nearest department store with my mom in tow.
From there, they only got bigger, and before I knew it I was wearing a 40DDD, the biggest size Victoria's Secret carries. But I constantly was at war with them, shoving them back into the cups, dealing with shoulder dents, coping with quad-boob…all things I assumed were normal with big boobs.
Turns out I was in the wrong size…and not just oh, a little off, but WAY off. I was working at Bare Necessities, and one of the customer service women pulled me aside and said "Please let me measure you; what you're doing to yourself is just…wrong." We went into a conference room, and, for the first time in my life, I flashed a  coworker. And surprise, surprise, she was right; instead of that 40DDD I was smashing myself into, I was actually a 38H.
Putting on that first correctly-sized bra was life changing. My pain subsided, the center gore (that center part between the cups) was actually flush against my rib cage, my boobs weren't attempting to escape the cups, and I actually looked…less busty? (Wha?) Yep, by putting on the right size my breasts appeared smaller (but not small, I mean, I was still dealing with some substantial titties), mainly because they weren't oozing out of the cups anymore.
But finding your right size AND the right bra can still be challenging, I know. So read on to see my favorite big bust and full figure bra brands, and scroll to the bottom to see a handy-dandy video on how you can measure yourself at home!
Elomi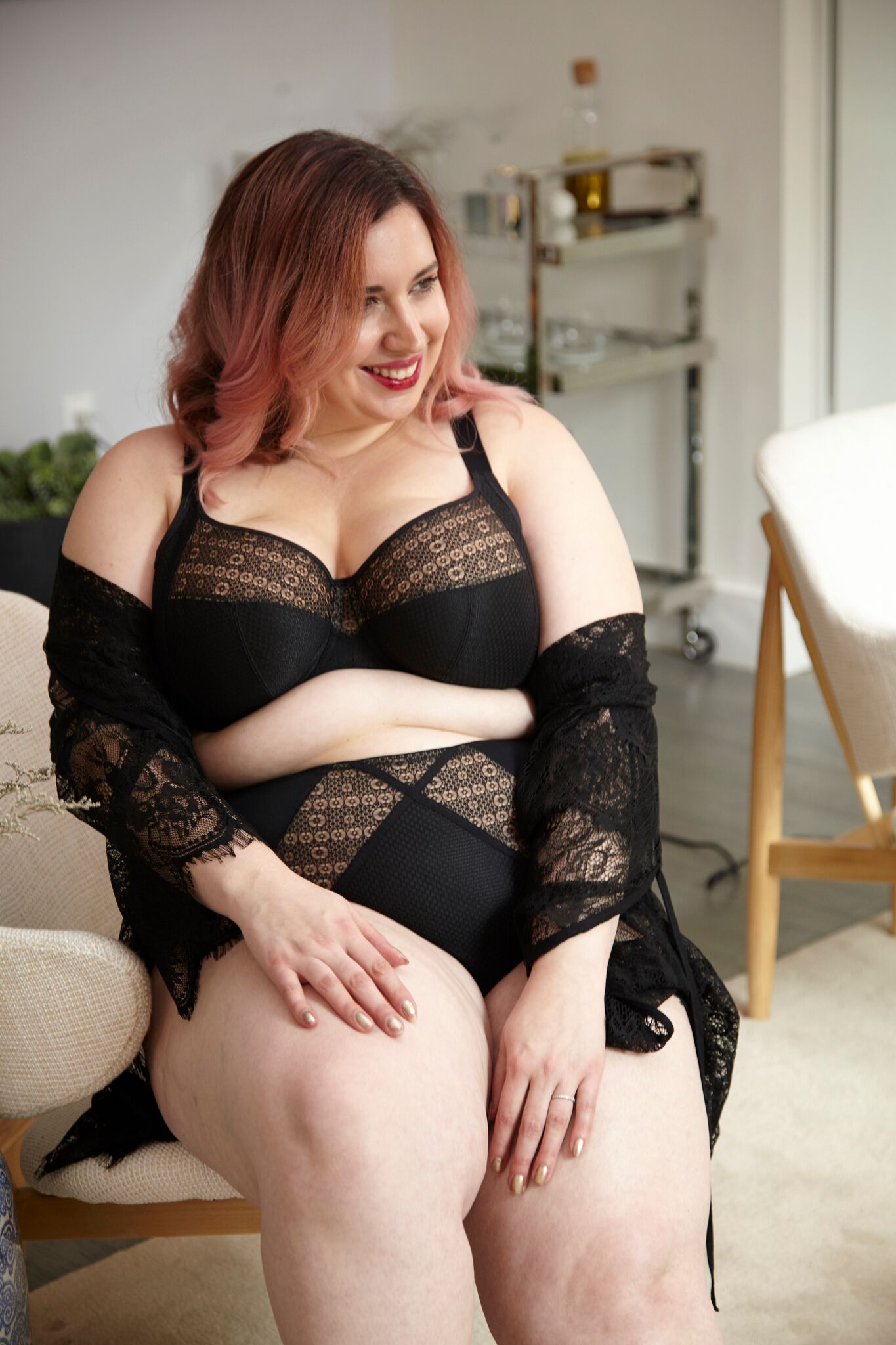 I'm not kidding when I say that my experience with Elomi was life-changing – this was the first properly fitting bra I tried! (Alright, it wasn't this EXACT bra, but it was a similar Elomi bra).
Elomi carries band size 32-48 and cup size D-K, with panties in size S-4X. They also have a sister brand, Goddess, which goes up to an M cup!
TRUSST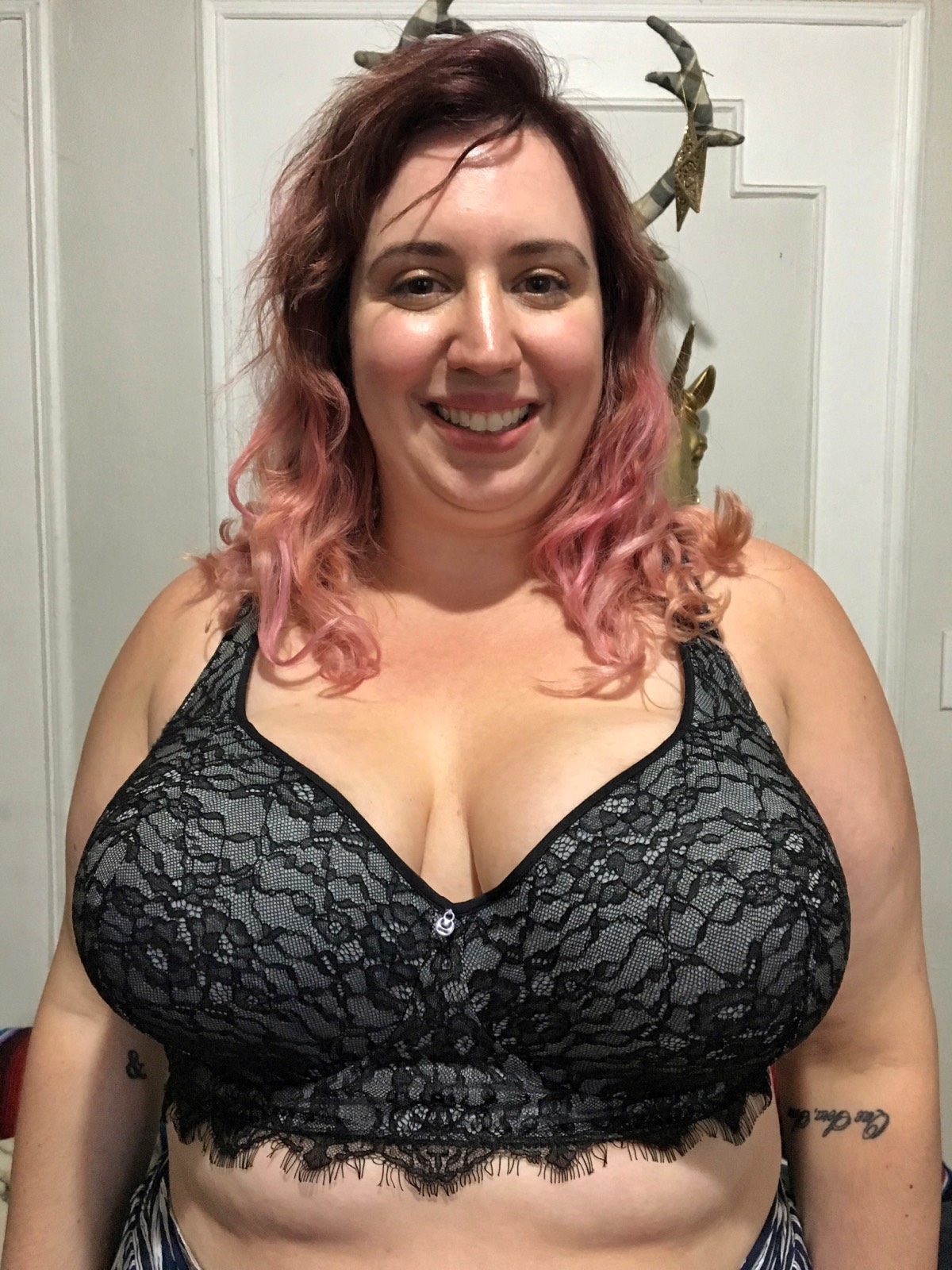 Trusst is a fairly new brand with a truly revolutionary concept. Instead of the traditional underwire that lays flat to the body, it utilizes a creation they invented that's basically a boob shelf. It definitely gives you more projection because of that, but it does help distribute the breast weight and offers much support than a traditional underwire.  They're also lined with an anti-microbial, moisture-wicking fabric, key to keeping yourself dry and chafe-free. Because of their unique technology, the center gore does not fit snuggly to the chest, giving it a bit more of a shelf bra fit (It looks perfectly normal under clothes though).
They carry band size 32-44 and cup size DD-J.
Curvy Couture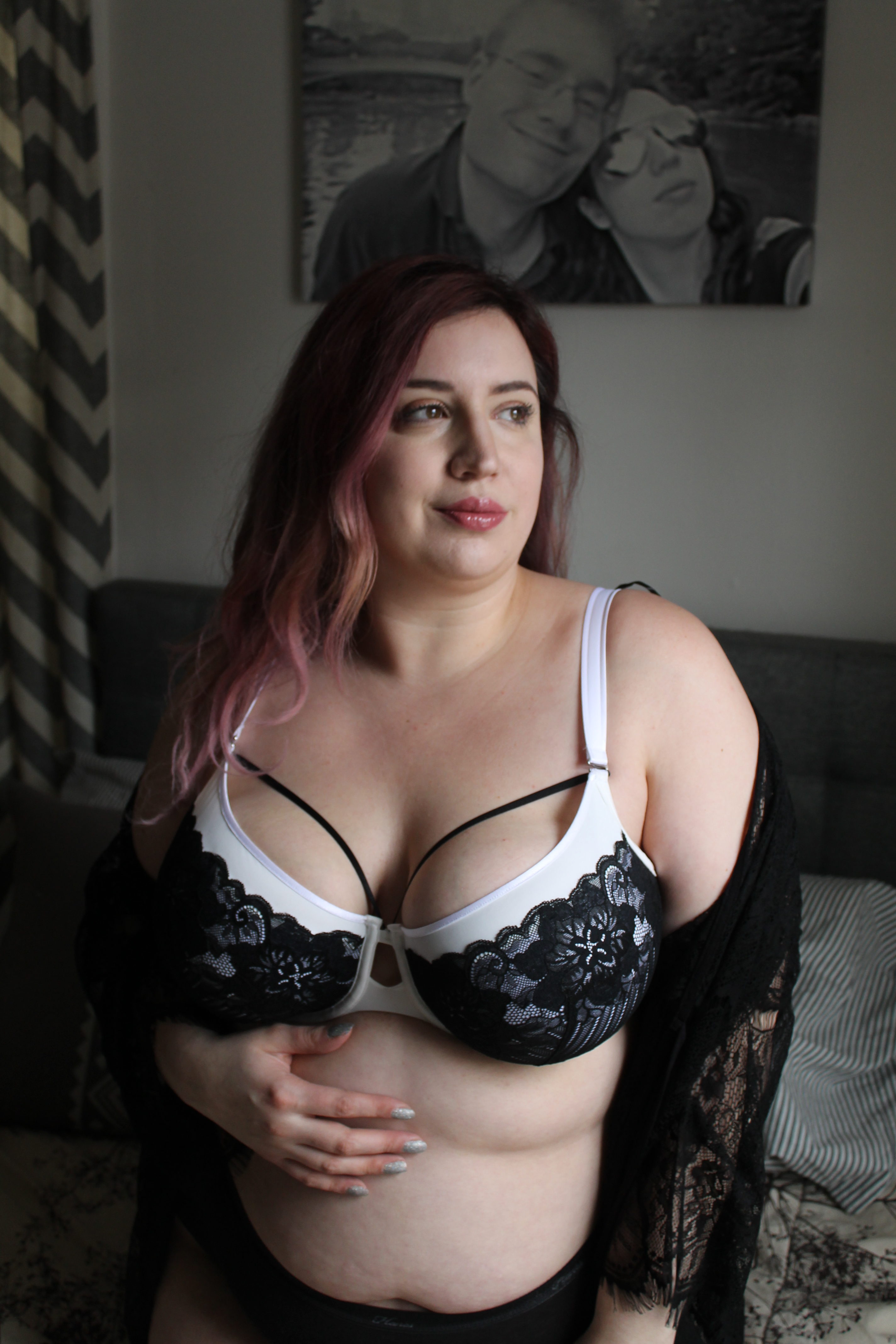 It's no secret that I'm a fan of Curvy Couture's bras – I've covered them extensively on this site and for other publications, and even hosted a bra-fitting event for them last summer. They recently launched a collection of sports bras, both underwire and wire-free, that are stylish enough that you may want to rock them even without a shirt!
They have a wide array of bra sizes for both slimmer busty women and full-figure women; band size 32-46, and cup size C-H, and underwear in size 6/8 to 22/24.
Lane Bryant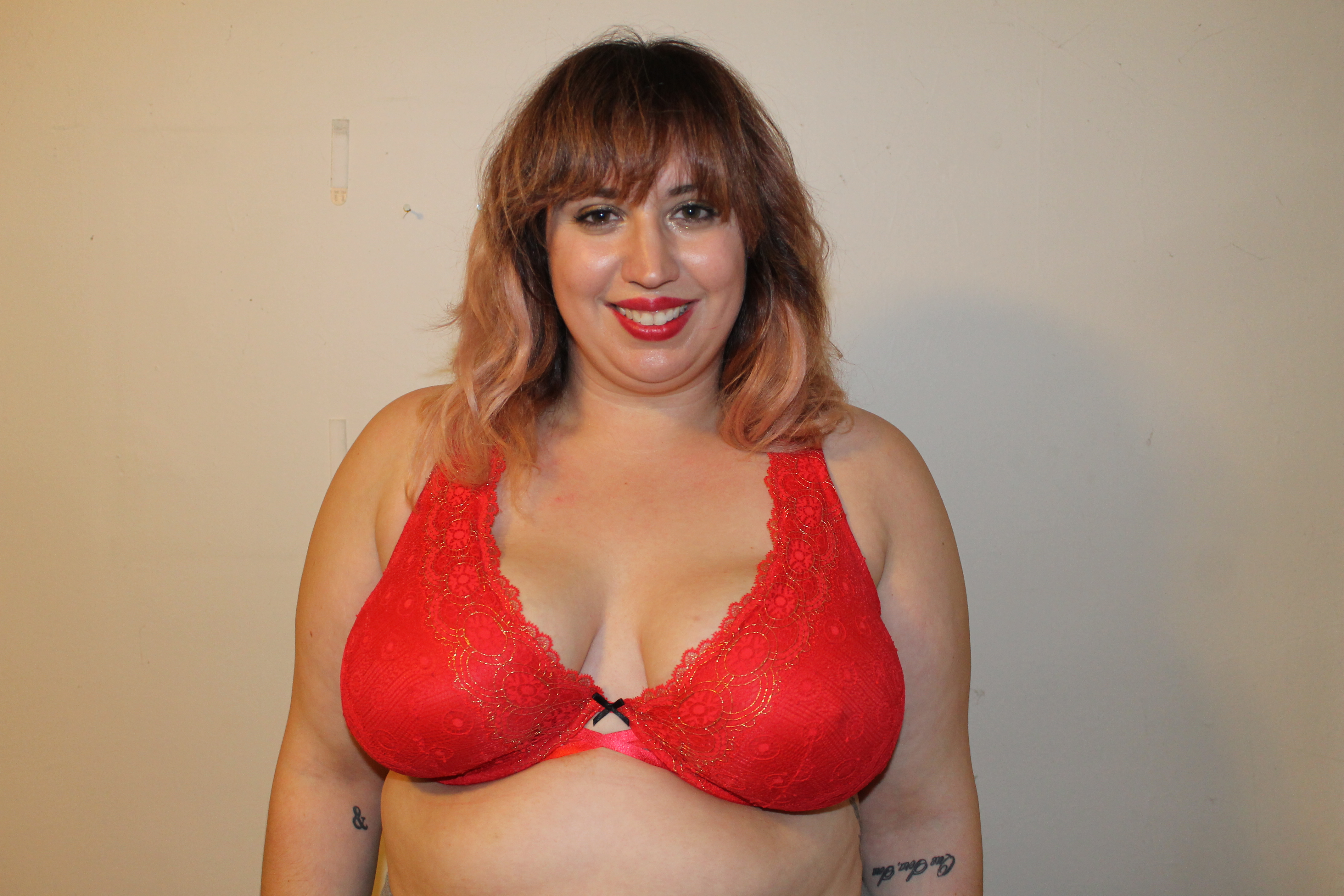 If you're plus size, then you know Lane Bryant. I mean, they've literally been around for over a hundred years, so they're kind of the VS of plus (and were once owned by the same company). Thankfully, Lane Bryant has seriously improved their offerings over the years, and they're not yo mama's Lane Bryant anymore! That holds true with their bras as well; they now offer band sizes 32-50, and cup sizes B-H!
Hips & Curves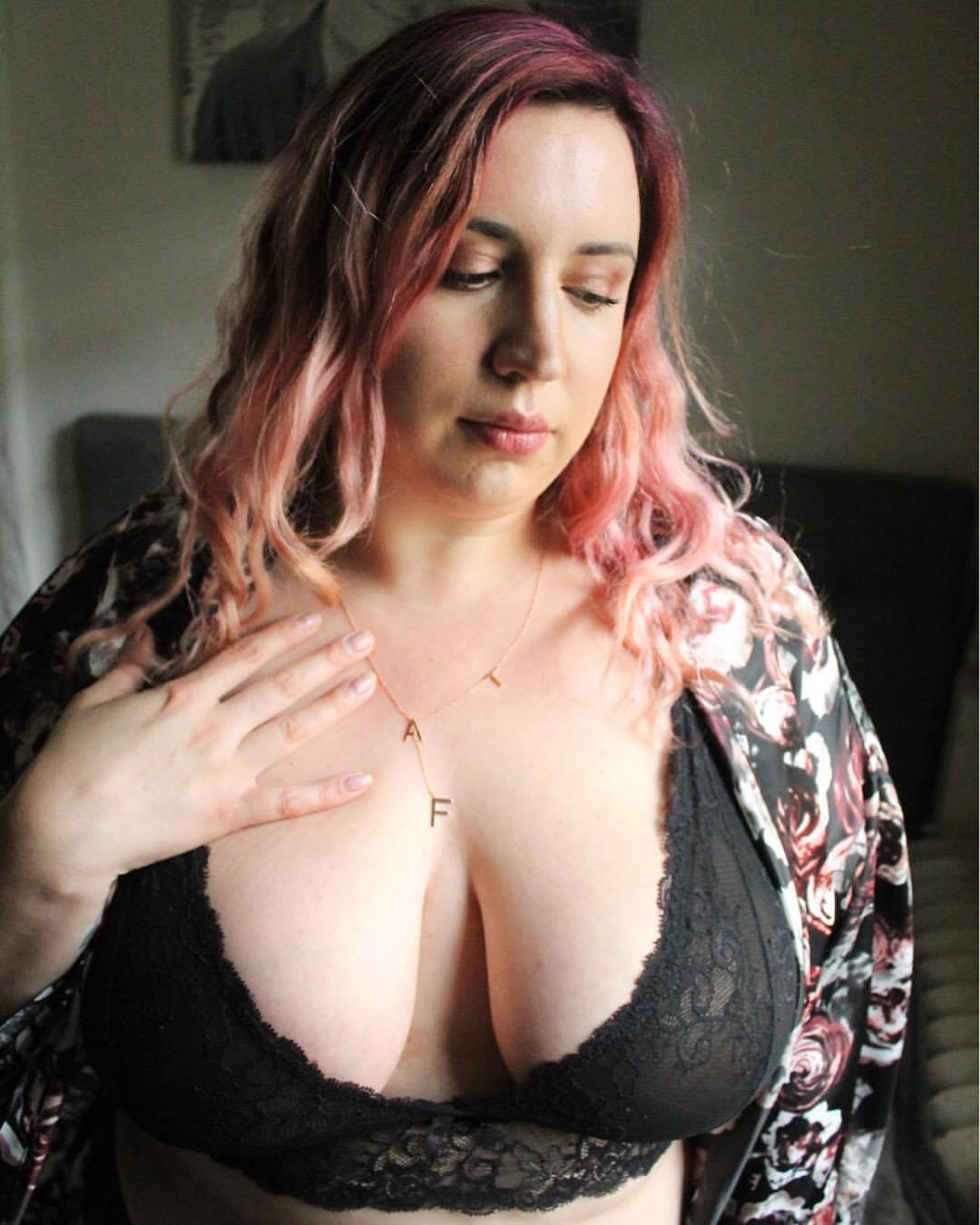 Hips & Curves is such a fun website, filled with bras, panties, lingerie, apparel, costumes, and all sorts of super-sexy fun pieces specifically for plus sizes! Offering from size M-6X (10-30), and B-H cup, Hips & Curves has such a fabulous variety of products and sizes.
I actually did a post in October for Halloween and my entire Little Red Riding Hood costume (minus the wig and shoes) was all from Hips & Curves!
Curvy Kate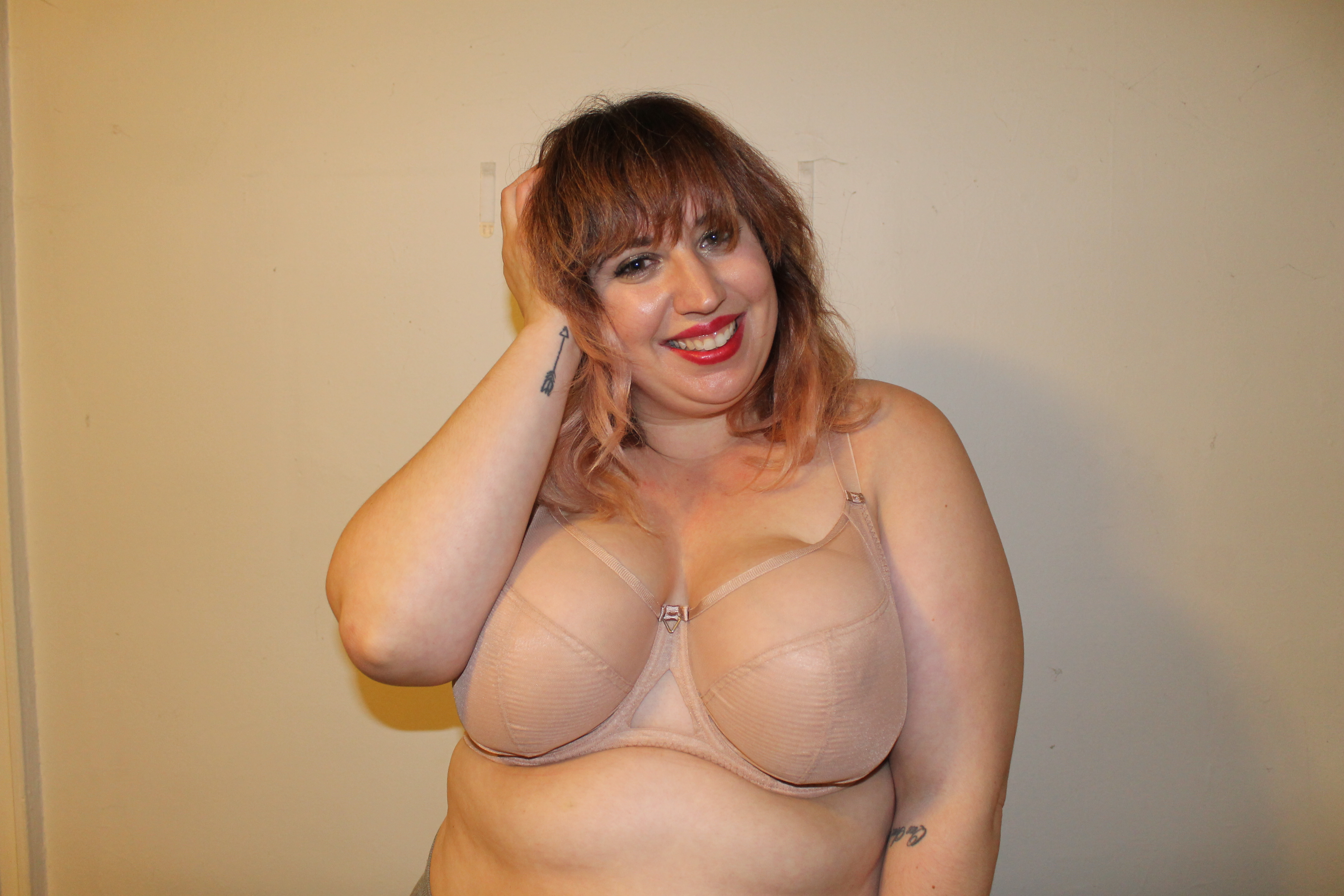 Curvy Kate is a UK brand, best known for their Star in a Bra competition, which gives women of all shapes and sizes a chance to become a Curvy Kate model! Their bras are beautiful and supportive, with unexpected touches like the open triangle on the gore of the bra above.
Their bras are in UK sizing, so just like UK clothing sizing, it's slightly different from US sizing. Make sure you use their size chart to confirm your UK size! They offer band size 28-44 and UK cup size D-K. They also have a sister brand, Scantilly, that has some seriously seductive styles in size 30-40 band and DD-HH cups!
Torrid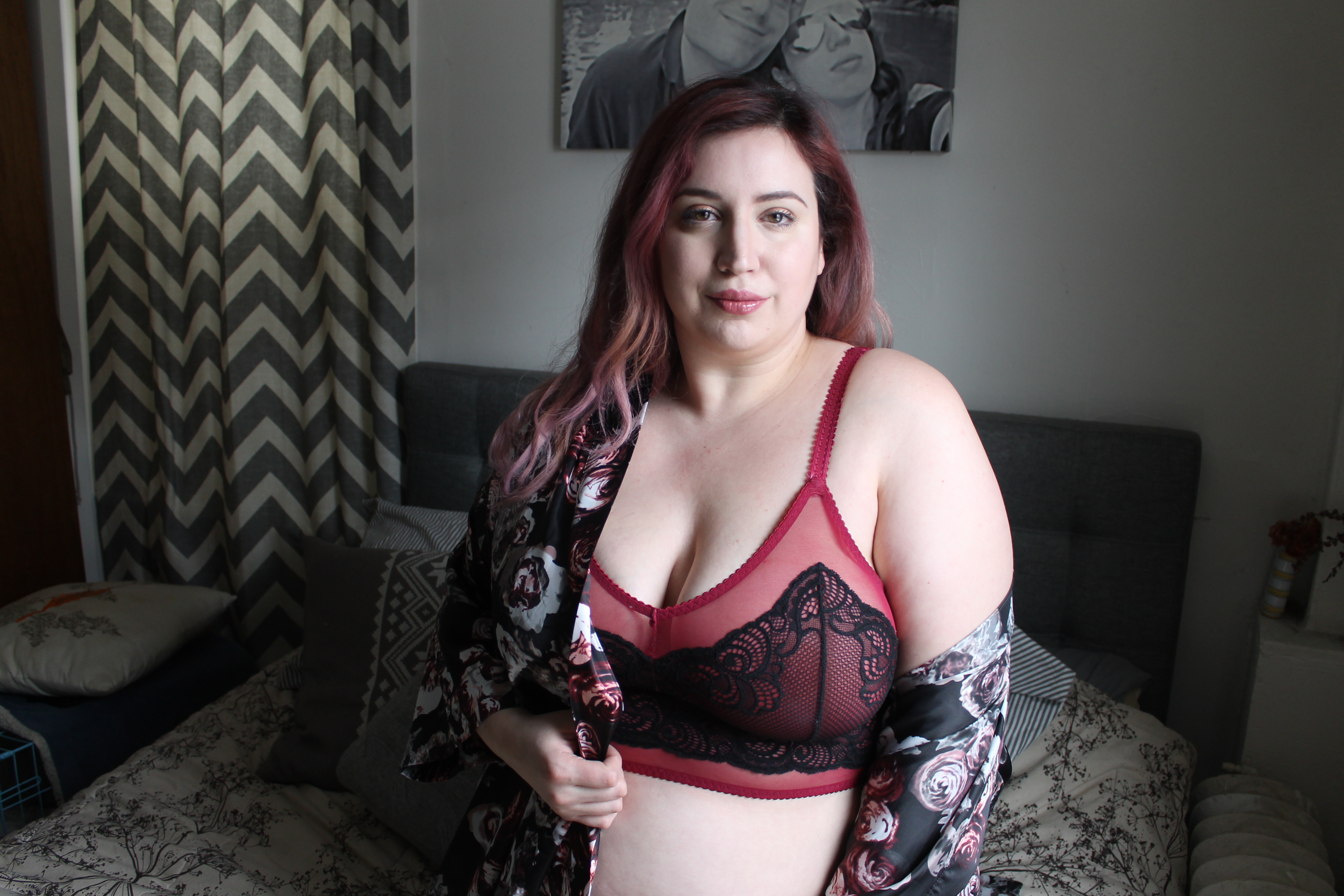 Torrid recently relaunched their intimates collection with the Torrid Curve Collection, a super-soft and comfy line of bras spanning band size 36-48 and cup size C-DDD, and panties from size 00-6 (equivalent to size M/L to 6X).
Although I can't fit into their bras as an H cup, I've fallen in love with their wire-free bralettes. I never thought I'd be able to wear a bralette, and certainly not wear one in public, but I wear their bralettes on the regular, both as crop tops and under tops. Amazingly comfortable, and super sexy and stylish too!
Some other bra brands I love that are totally worth mentioning are Panache (band size 30-44 and cup size D-K), Panache's sister brand Sculptress (band size 34-46 and cup size D-J), Empreinte (band size 30-46 and cup size C-H), Wacoal (band size 30-46 and cup size A-I), Chantelle (band size 30-44 and cup size A-I), Ashley Graham x Addition Elle (band size 34-44 and cup size C-H), Playful Promises (band sizes 28-44, cup sizes A-G, and who also just launched a collaboration with GabiFresh), Freya (band size 28-40 and cup size B-K), and Impish Lee (band size 28-44 and cup size A-J).
What's your favorite bra brand?
Want to learn how to measure yourself at home? Check out my handy video where I show you exactly how to do it! You only need a soft tape measure and either a friend or a mirror – that's it!