Ever since the first time I went to Iceland, I've been searching for something even remotely similar to the Blue Lagoon.
I've heard of a few infamous spas around NYC; like the one where that guy died, or the one where people are apparently doing sexual things under the water. (Happy you have a healthy sex life, but please don't do it where I'm soaking.)
So when I came across a shot of Sojo on Instagram AND found out it was less than 8 miles from me in Edgewater, NJ, I knew I HAD to go!
It was everything I could have hoped for…and more.
The entire brand-new space was beautiful and pristine. They have you lock up your shoes on the first floor, preventing outside dirt and debris from being tracked around the spa. The gender-segregated locker rooms are welcoming and clean, with multiple showers, hot tubs, saunas, and more located within. These are the only areas where genders are separated.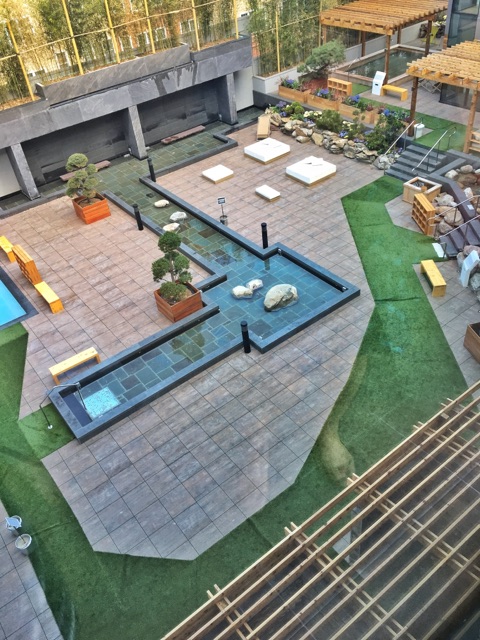 Once you exit the locker rooms you are immediately greeted by the peaceful outdoor hot tub area. Beautifully designed, each of the three soaking pools have their own unique properties and reasons to use them. There's also a central water feature (in the center of the image above) with two functioning waterfalls. This wasn't open when I was there as it's not heated, but will be useable this summer.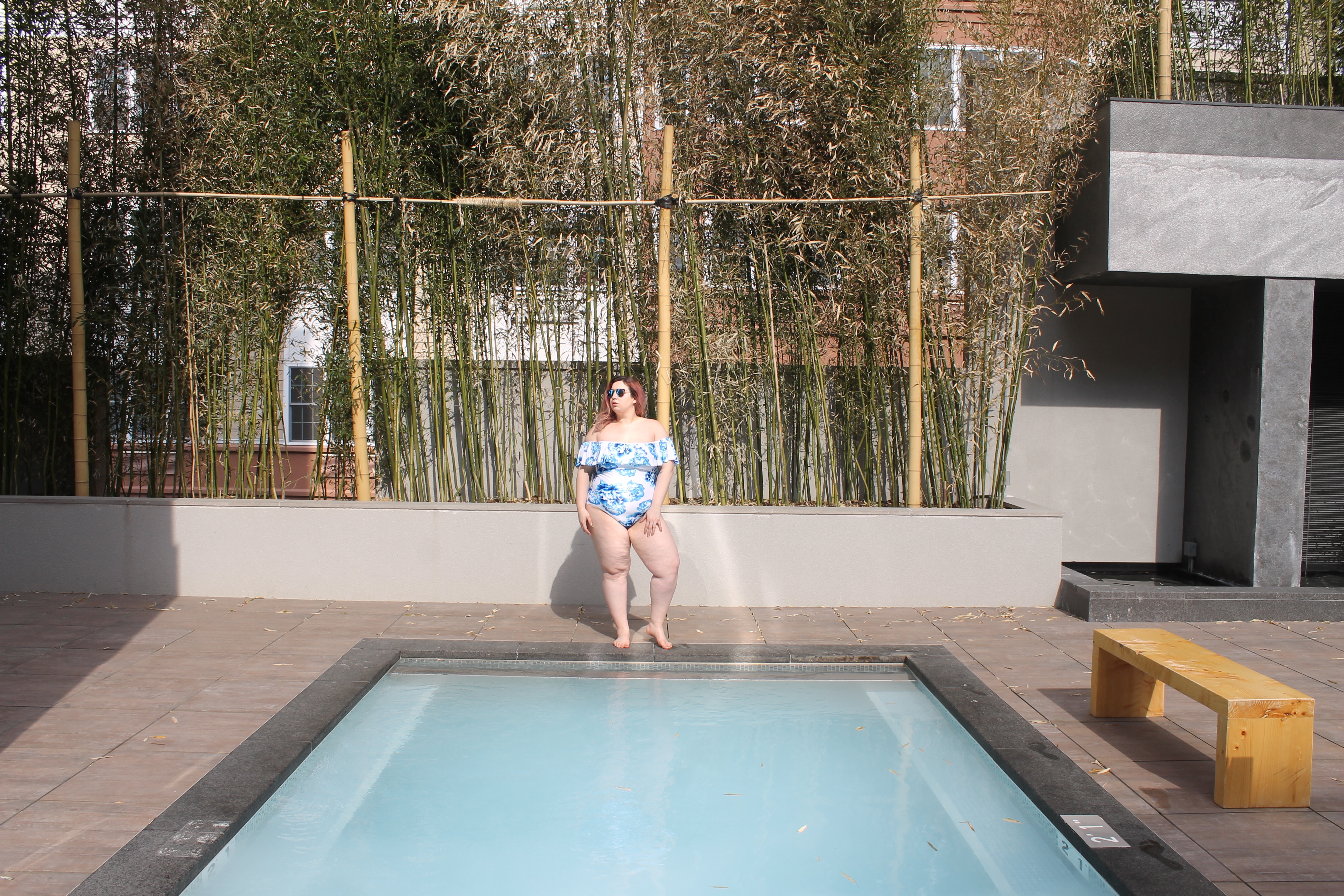 The first soaking pool I tried was the Silk Bath. It uses state-of-the-art Japanese white ionization technology that infuses hot spring micro-bubbles directly to the water to nourish body tissue and improve skin elasticity. It is the hottest pool I tried, and if you look closely at the image of me standing in front of the bamboo (third image), you can actually see the line on my thighs of where I went into the water.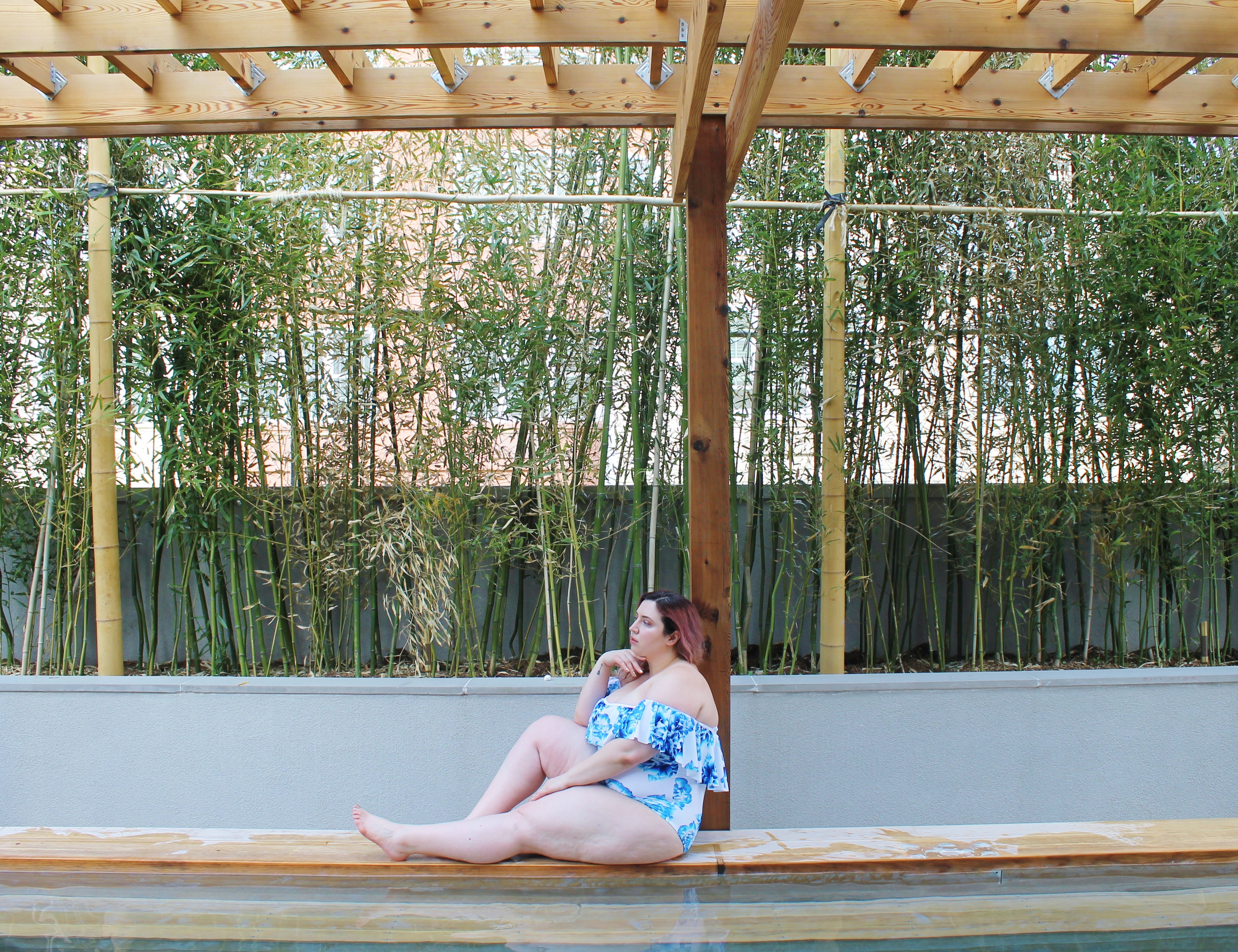 The Hinoki bath is probably my favorite of the outdoor baths. Made of rich grain white cedar wood, this canopied tub has a smooth surface texture and exudes a soothing lemony fragrance—a unique natural scent known as "hinoki thiol," a natural antibacterial oil that tranquilizes the body and mind.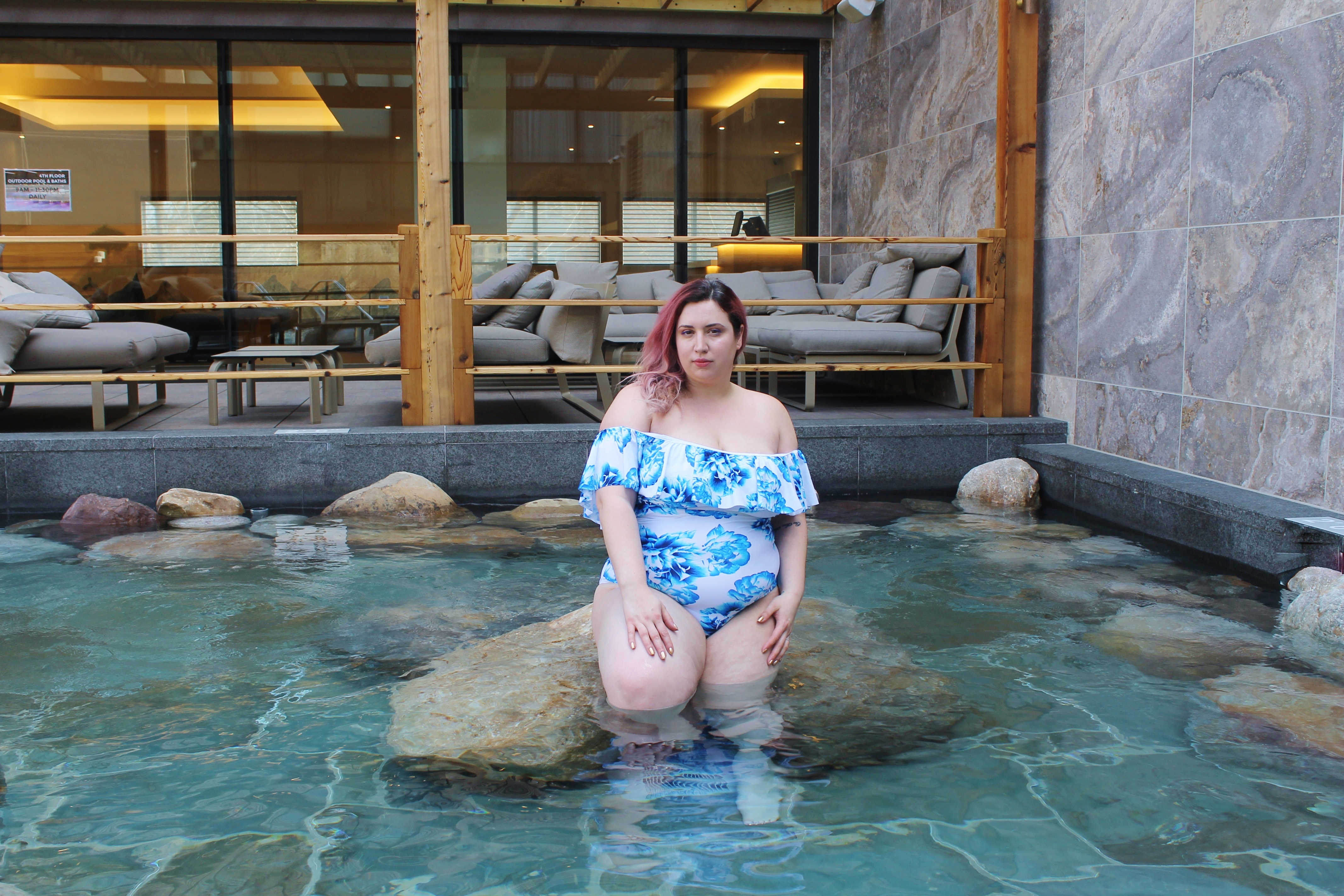 The largest of the three outdoor tubs is the carbon-rich bath. The warm bath water is enriched with a high concentration of natural carbon dioxide, which is known to increase blood oxygen levels and improve circulation. I love all the natural stones within the water; perched upon the rocks, I felt like a siren luring sailors to their doom.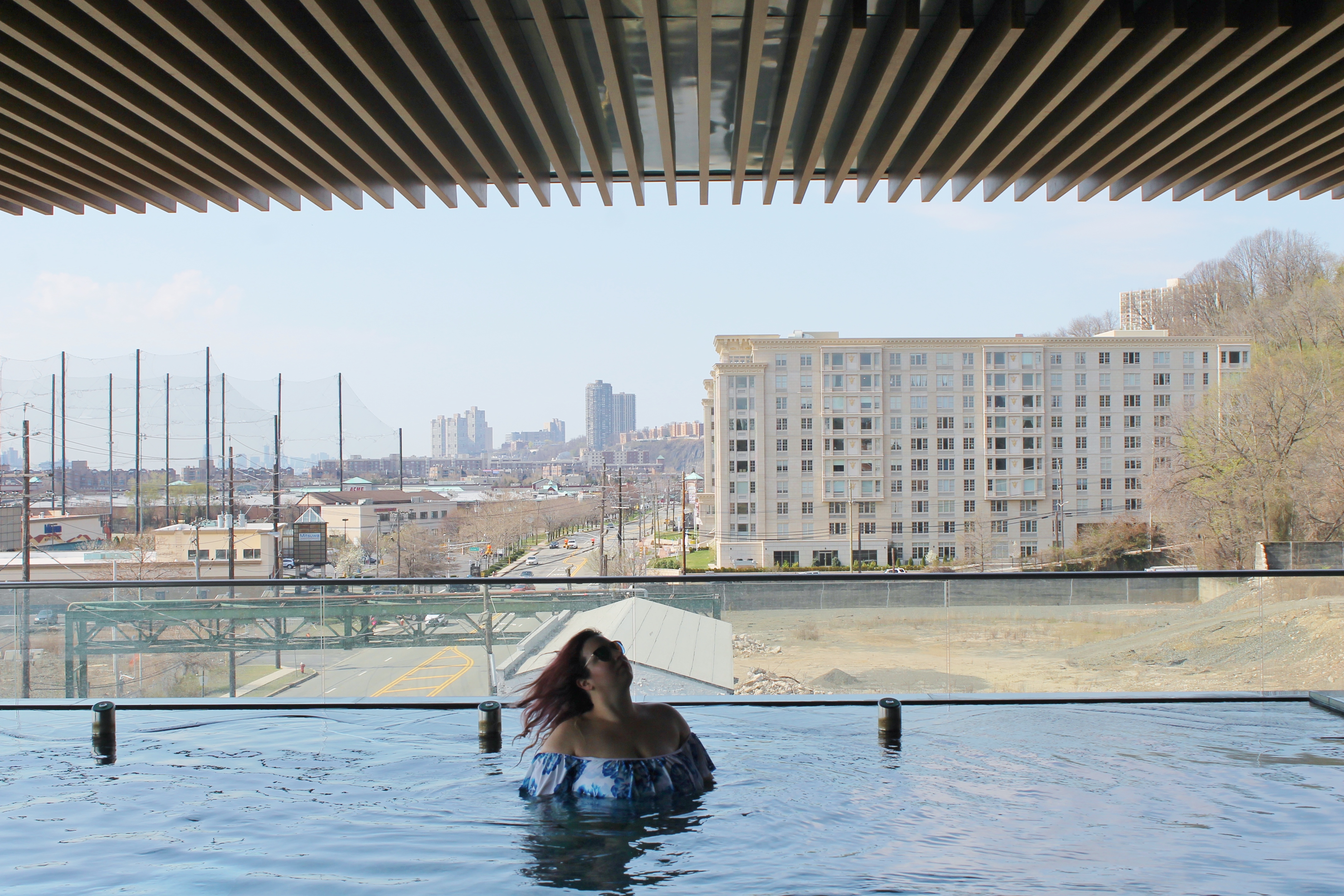 On the other side of the same level as the outdoor tubs, is a giant hydrotherapy pool. This pool wraps around the side of the building, and is somewhat open to the elements. Unlike the outdoor baths, it is covered from above, leaving the "walls" open to the elements. The first time we went to Sojo it was freezing out and there was still snow on the ground, but we were totally fine when submerged in the water.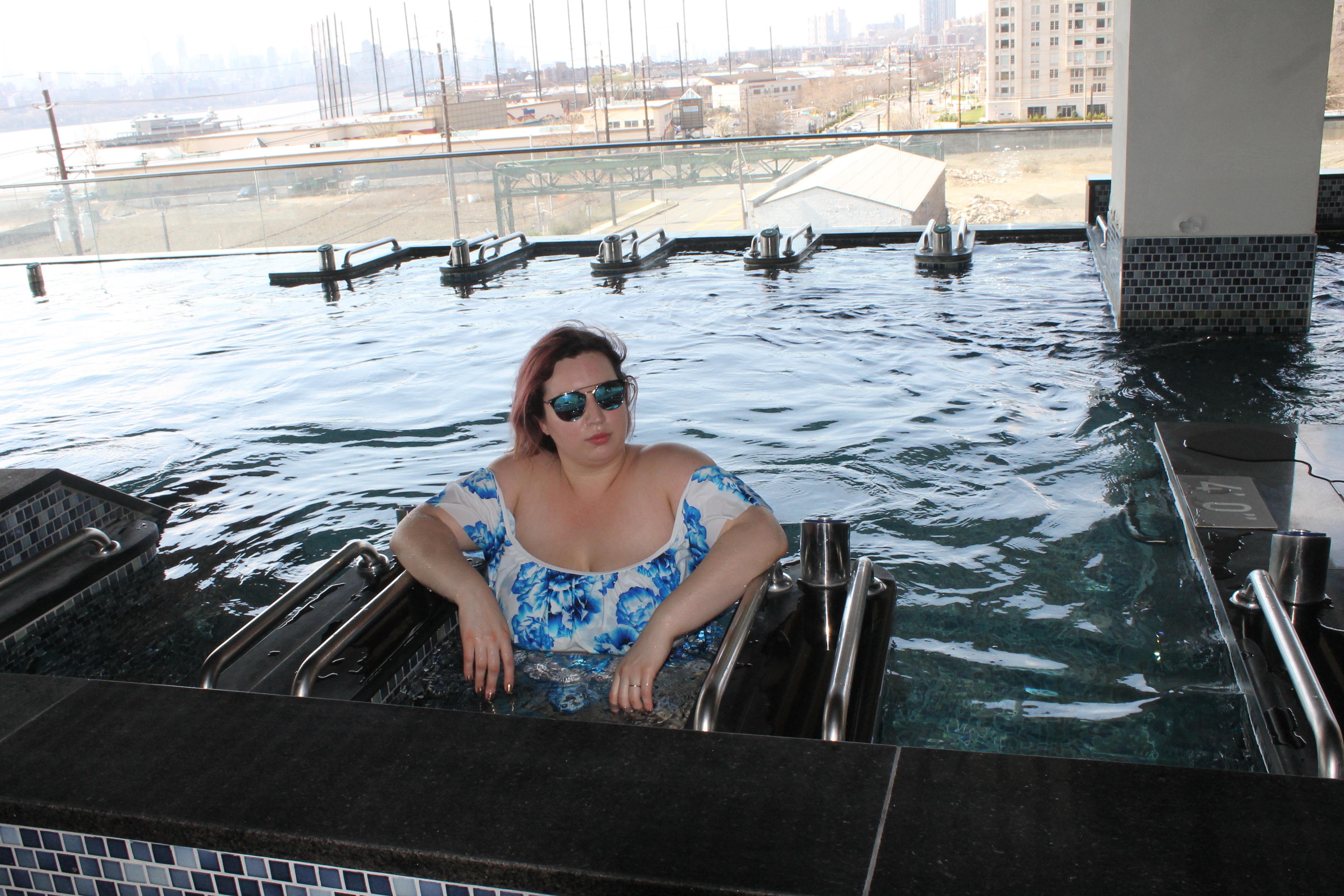 There are several different areas with a variety of jets. Some are a bit stronger than others, and each section is designed differently to impact various areas of the body.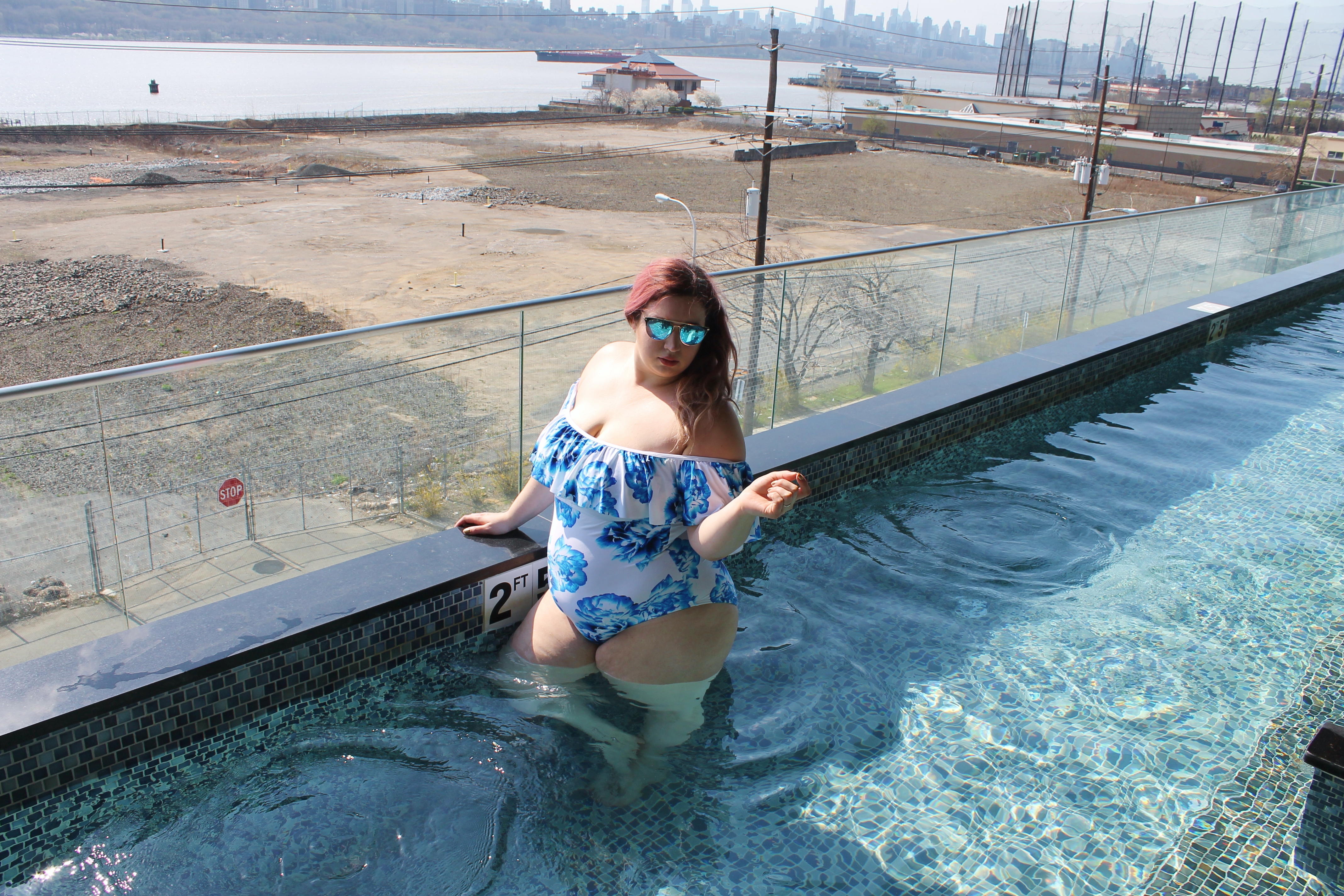 It really felt fantastic to soak my cares away.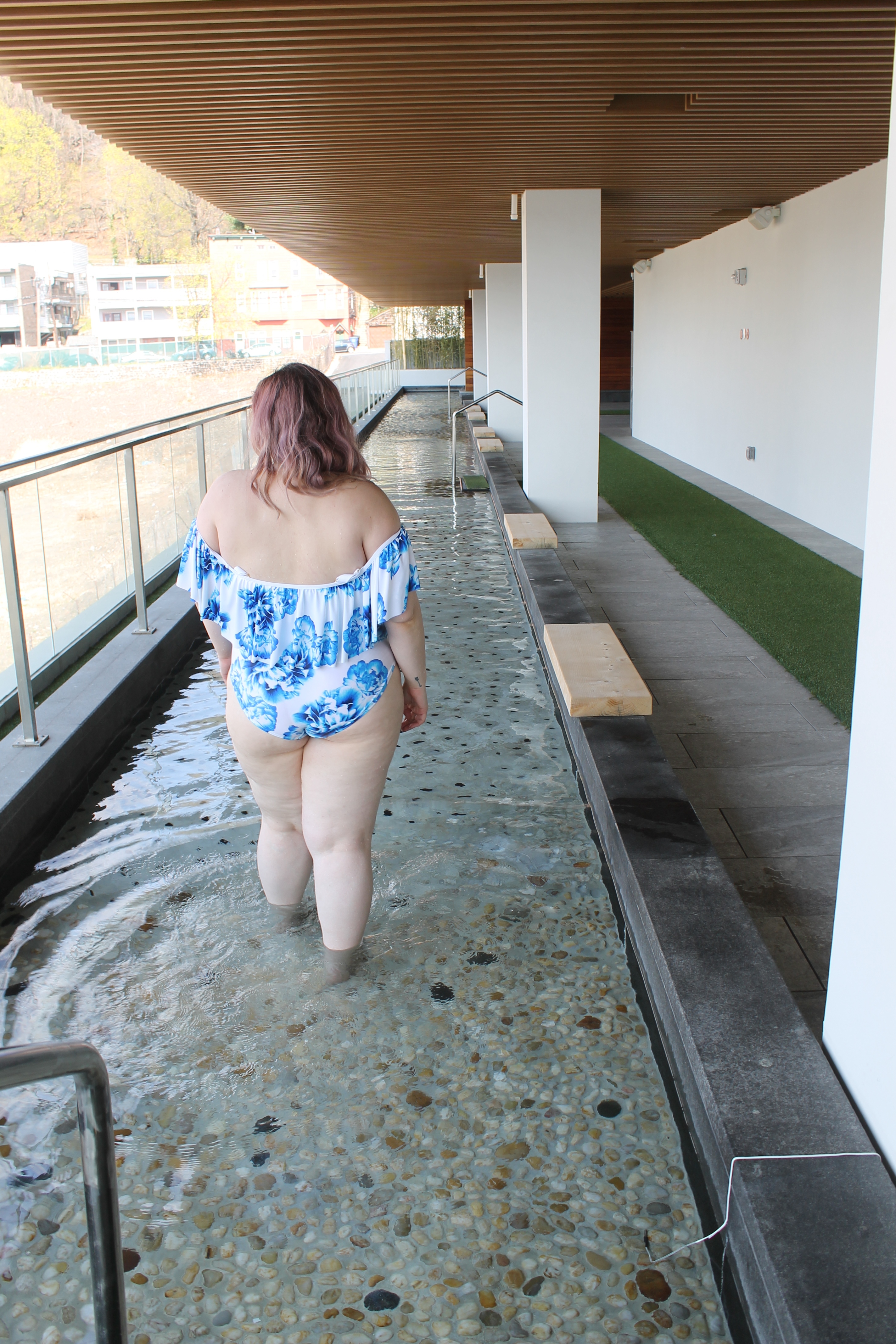 Between the two outdoor areas on this level is a foot massage path. The floor is crafted with a variety of different stones to allow you to massage out any pain or stiffness. Some of them are smooth and sleek and feel fantastic underfoot, while others are significantly sharper and good to utilize to apply pressure to specific areas.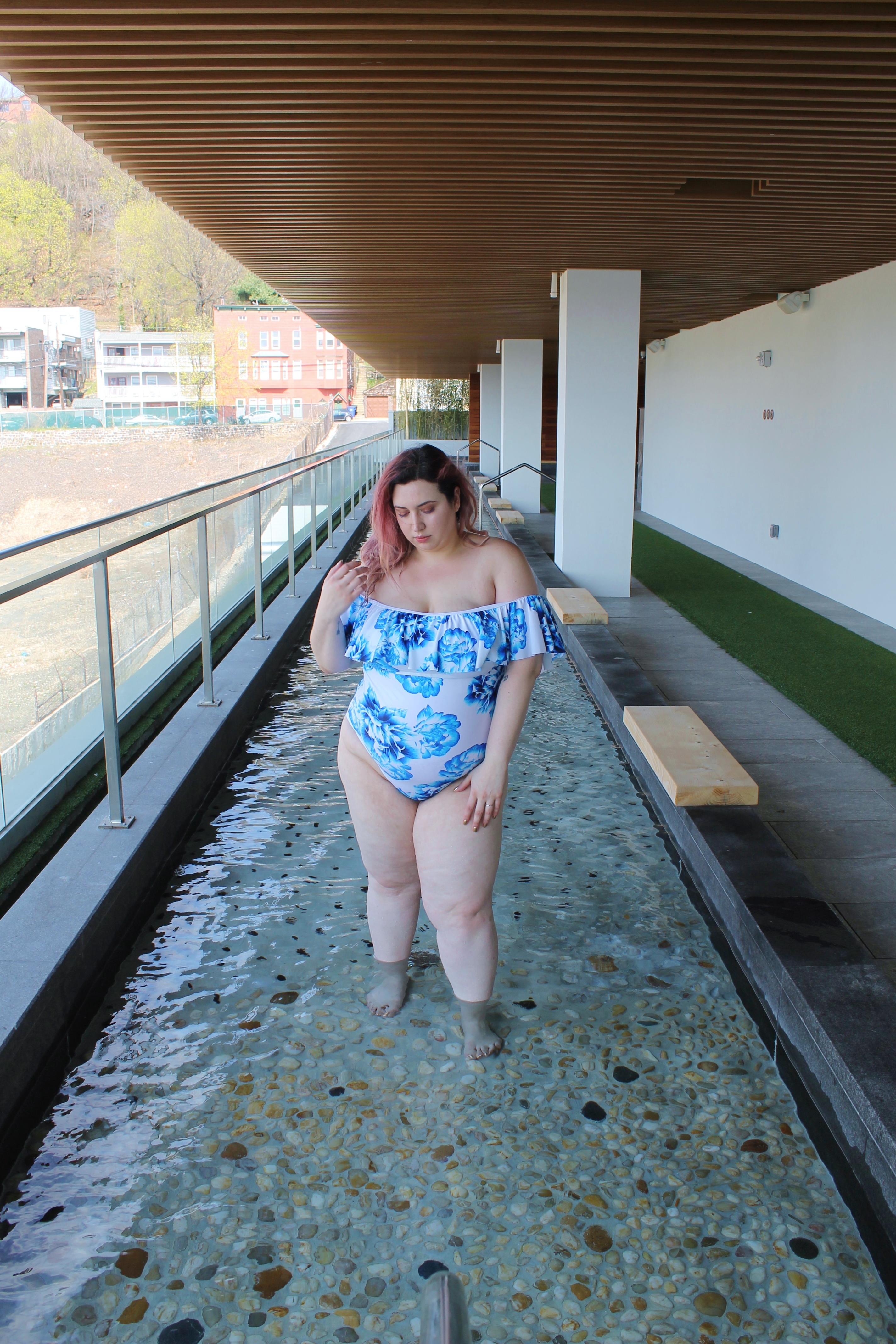 Tip: the right side of the foot massage path has been crafted with flatter, smoother stones and the left side has been filled with sharper stones. These two different pathways allow you to find the texture that's best for your feet.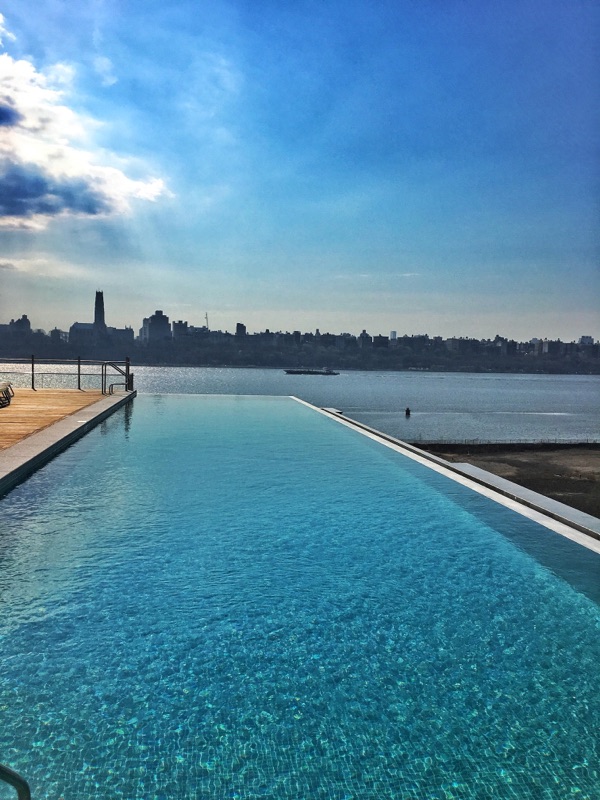 The top floor of Sojo houses the gorgeous rooftop infinity pool. Rising more than one hundred feet above the road, you feel like you've been transported somewhere else. Am I still in New Jersey, you wonder?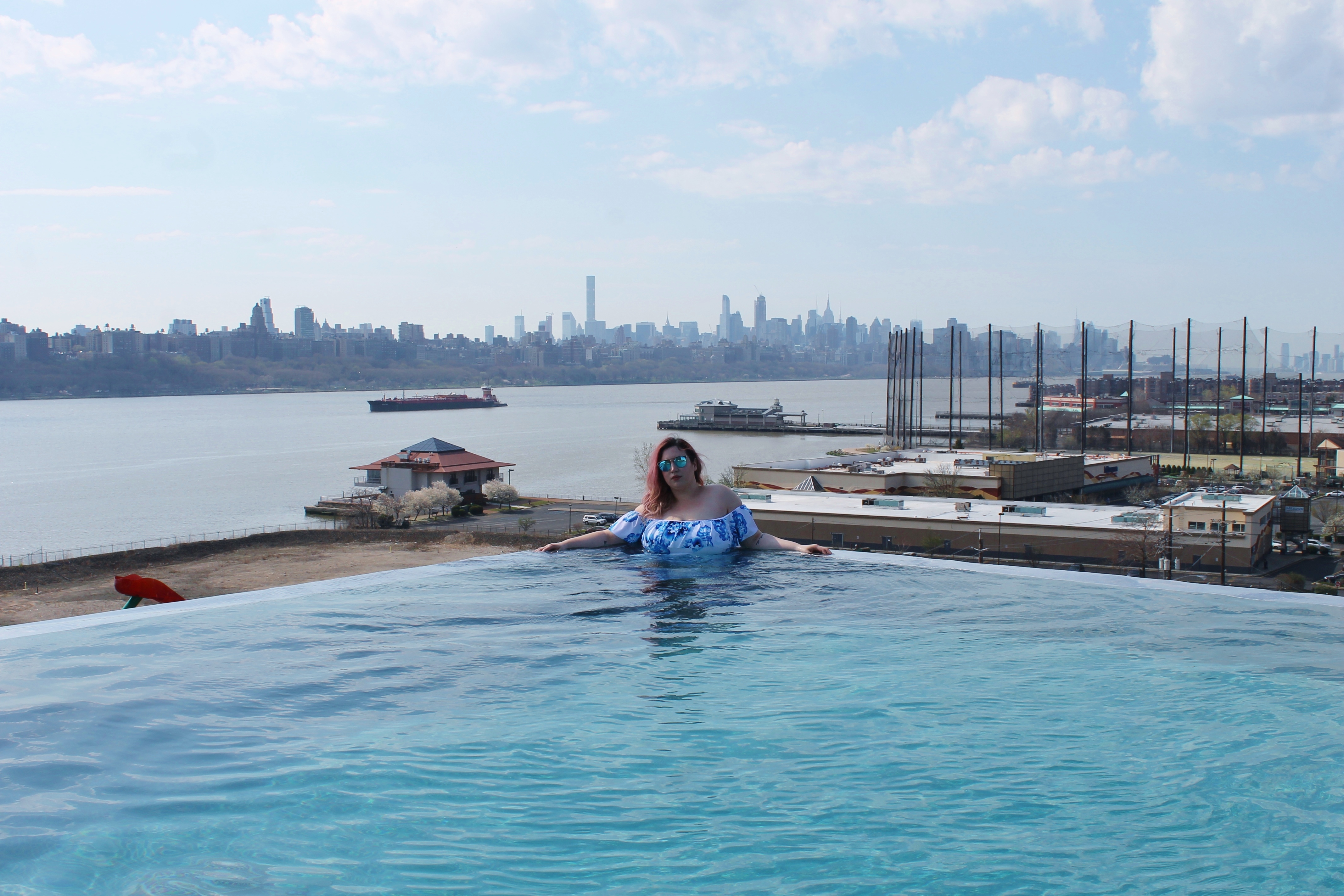 Yes, yes, you're still in New Jersey, and have a stunning panoramic view of the NYC skyline as you soak it all in.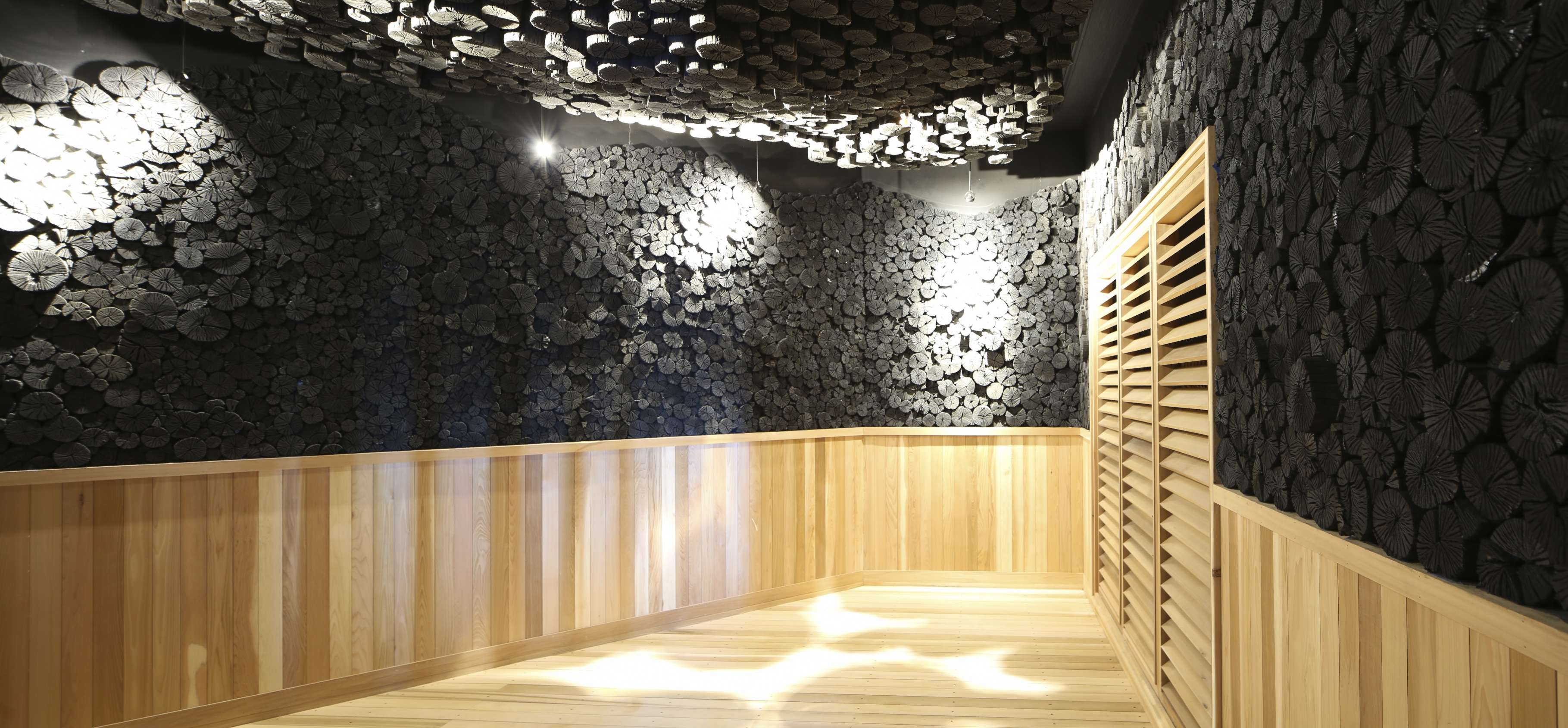 The next floor up houses the therapy rooms and saunas, including this amazingly-detailed charcoal sauna. There are five saunas in total, including a red clay sauna, far-infrared sauna, white clay sauna, and Himalayan salt sauna. (My favorite was the red clay sauna.) There's also an ice room to quickly cool you down, a halotherapy room, and a ganbanyoku room. You can read all about the benefits to each sauna and therapy room here.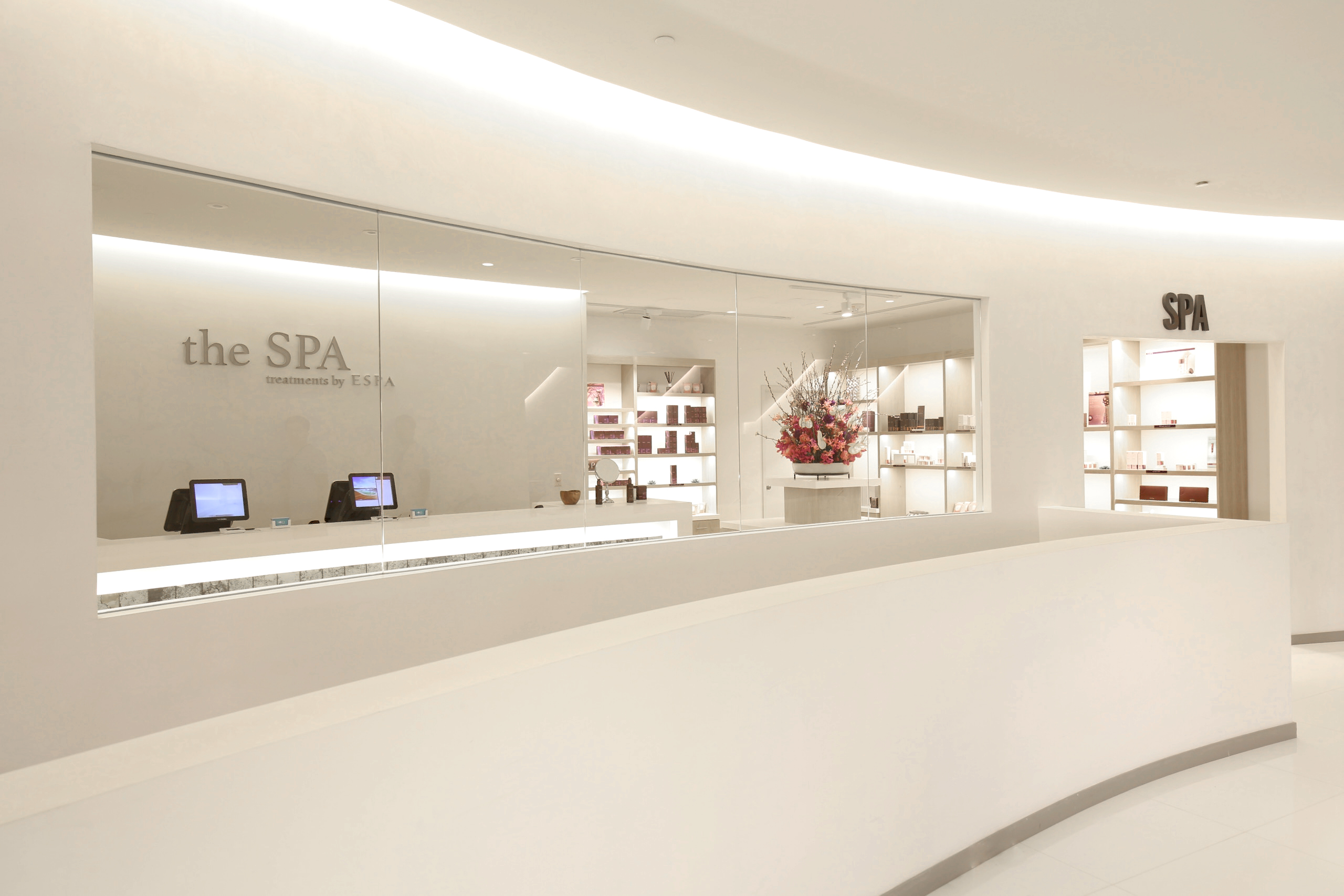 If all of that luxurious soaking and sauna-ing isn't enough for you, they have a full on-site ESPA spa. You can get all of the expected treatments, like massages, facials, waxing, nails, etc. They even offer express clothes-on massages for a lower price point, so there really is something for everyone.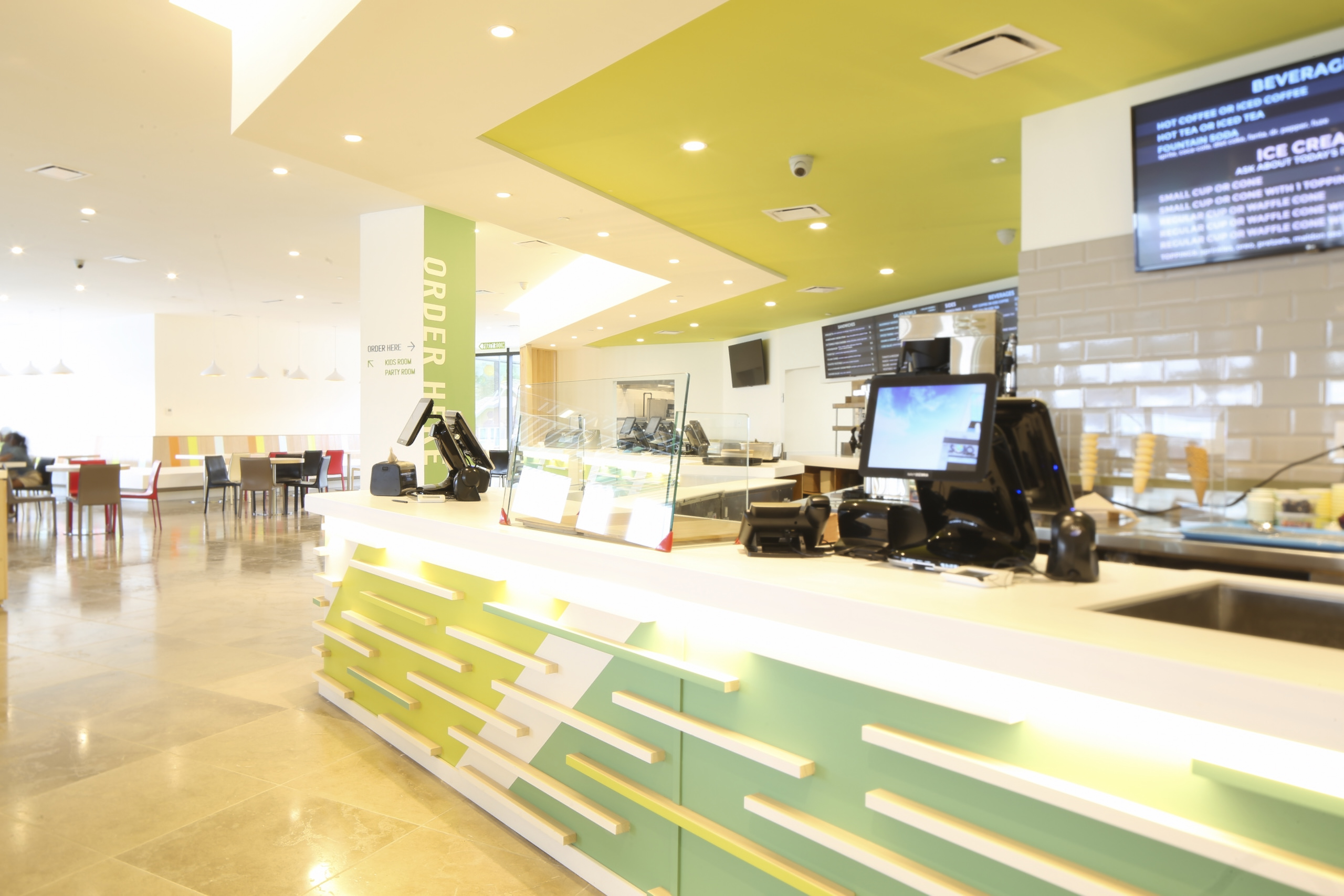 If you get hungry, their cafe is fully stocked with yummy goodies. We've only had smoothies so far, but the Korean-fusion dishes I've seen look absolutely delicious. They will be opening a full-service restaurant soon, as well as offering outdoor BBQ in the summer.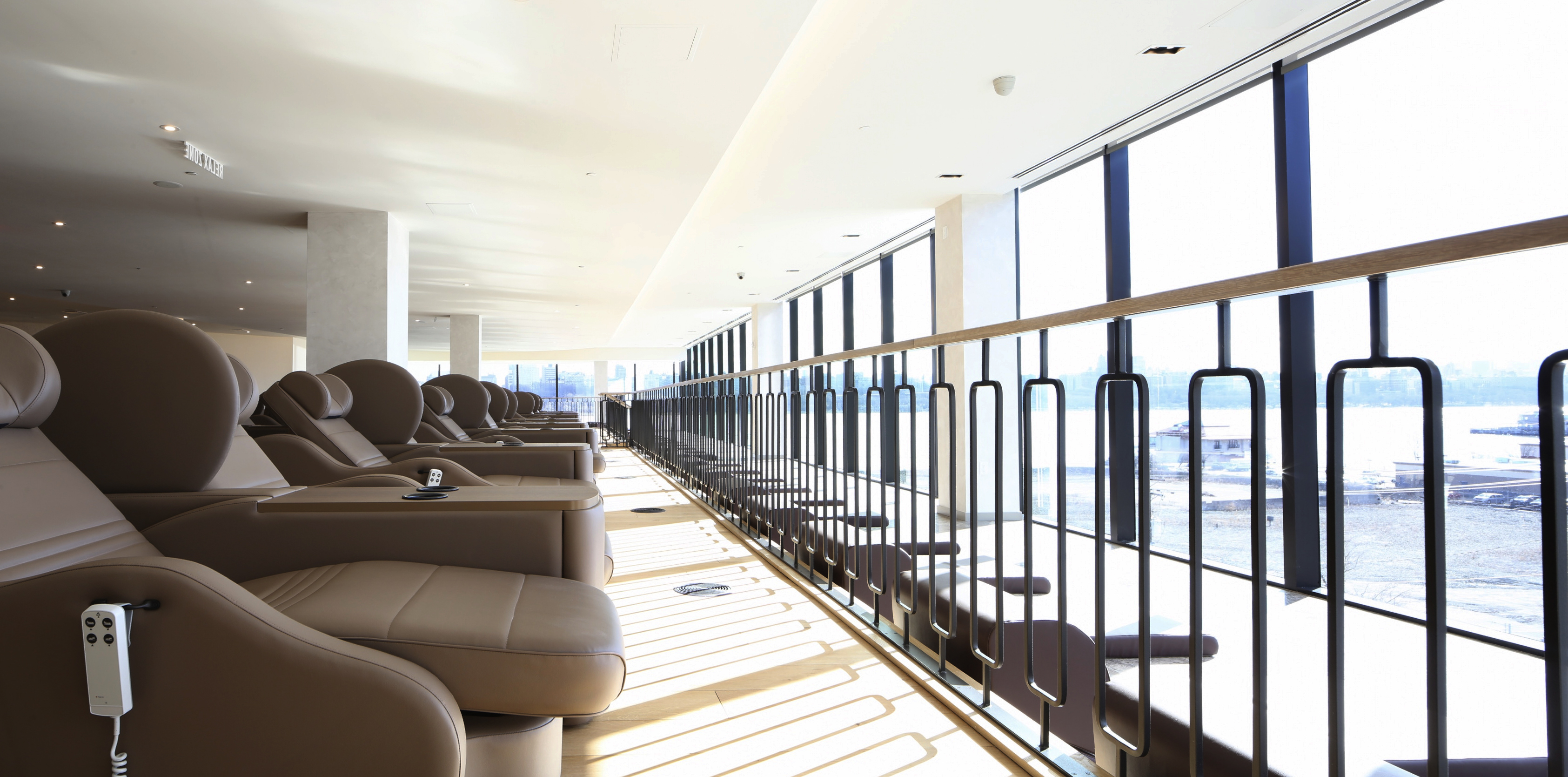 If you want to relax between all your relaxing, they offer relaxation rooms on a few of the floors. My favorite was the room above, with comfy adjustable lounge chairs and a stunning city view. It was nice to just sit there and relax before moving on.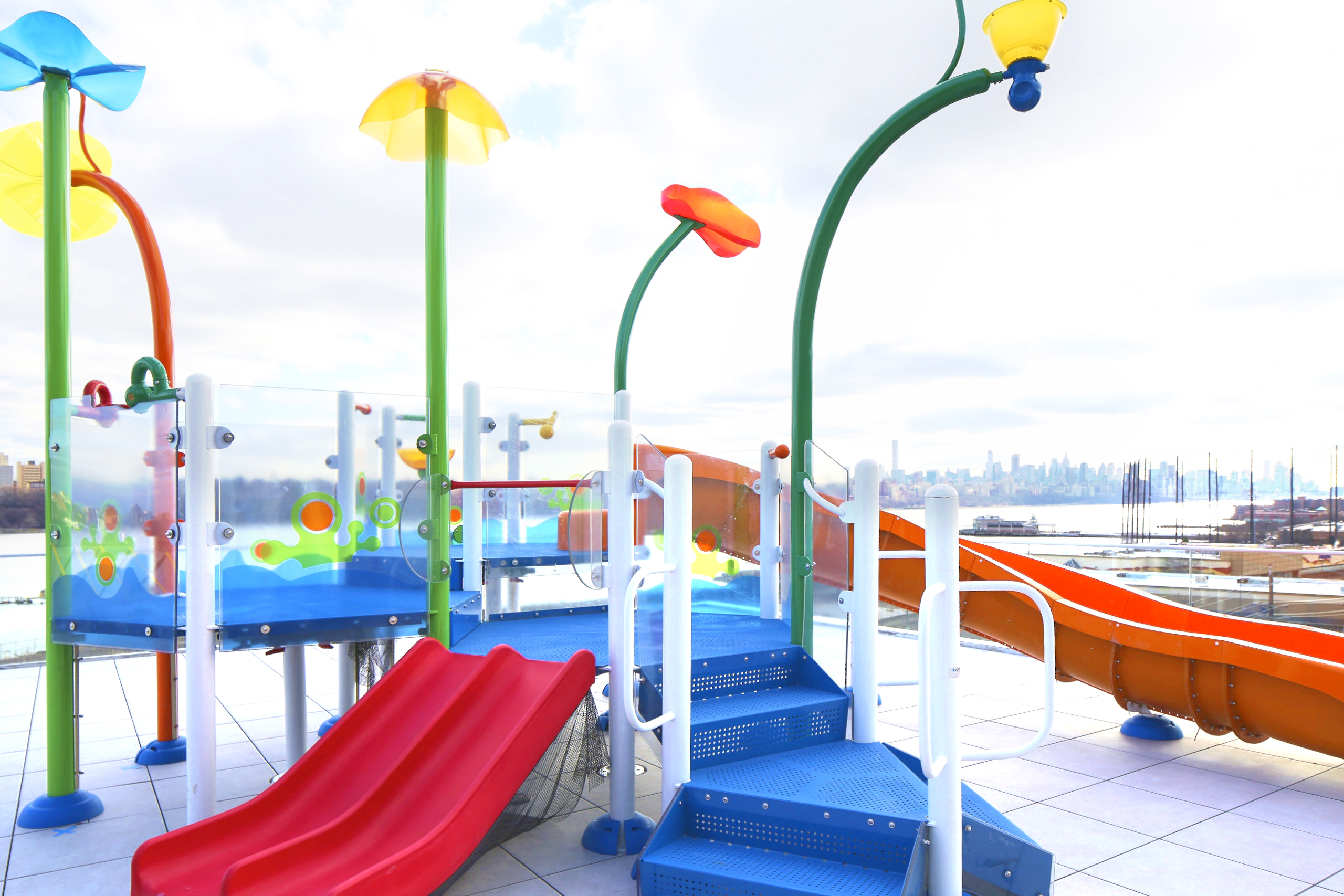 Whether you have children or wish to avoid them, Sojo thankfully offers a totally separate section for families and kids. With an outdoor family pool with a slide (that yes, adults can use as well) and a "waterpark" area, there's plenty for kids to do.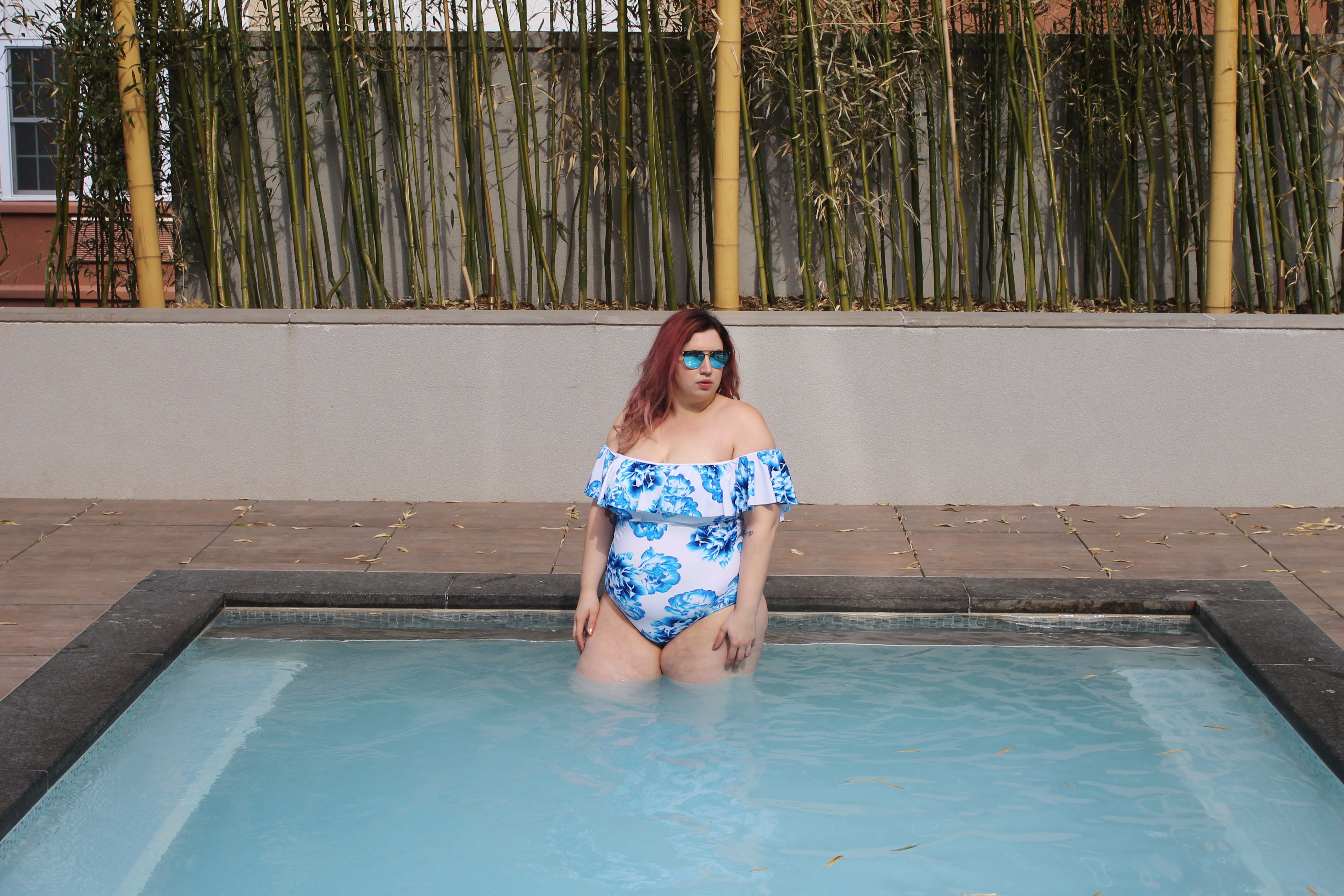 With a hotel opening soon, and more cafes and restaurants opening as well, Sojo is bound to become a must-experience destination in NJ. Easy to get to from the tri-state area, Sojo even conveniently offers a complimentary shuttle from NYC, so there's really no excuse not to come soak your cares away.