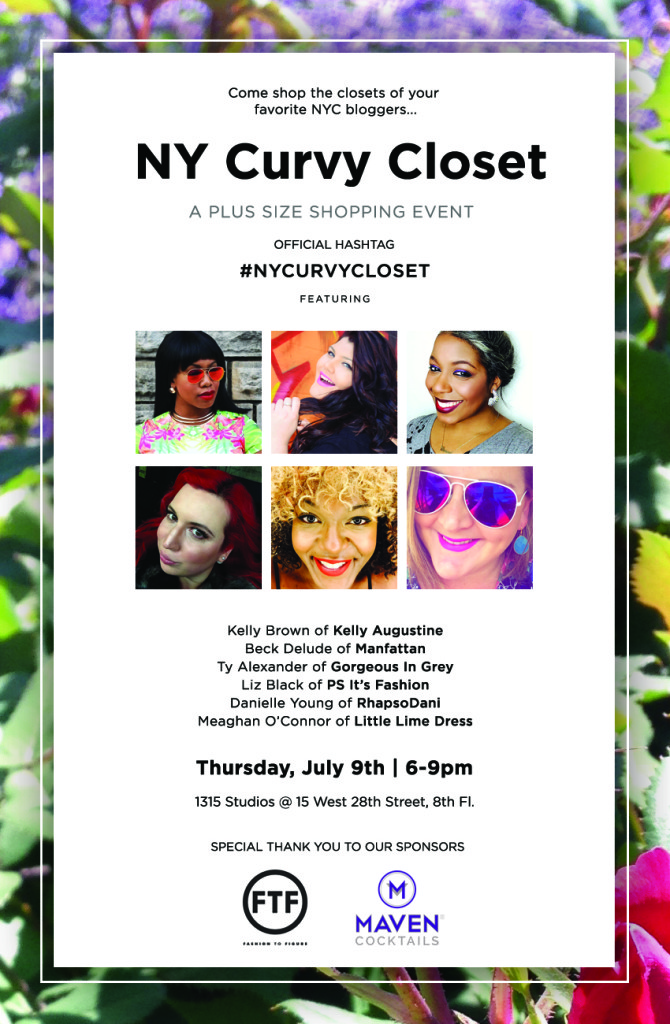 Come shop with me & some of your other fave +size bloggers this Thursday, July 9th, from 6-9pm. I'll be selling shoes, bags, dresses, pants, tops and more, all at super-low prices!
(For what I'm personally selling: shoes sizes 9-10, clothing sizes 12-20, everything under $50 and most waaaaay less than that!)
There will be free drinks, giveaways and more, so come by even if you wear below a size 10!