Oh, Mother Nature…WTF is going on? I've experienced temps from the 70s to the 30s in the last two weeks. How was it warmer in NYC than LA? How can I dress accordingly when you can't make up your mind? All I want to do is wear my fall/winter gear, and you're making that more challenging than ever. But that's okay…I like a challenge.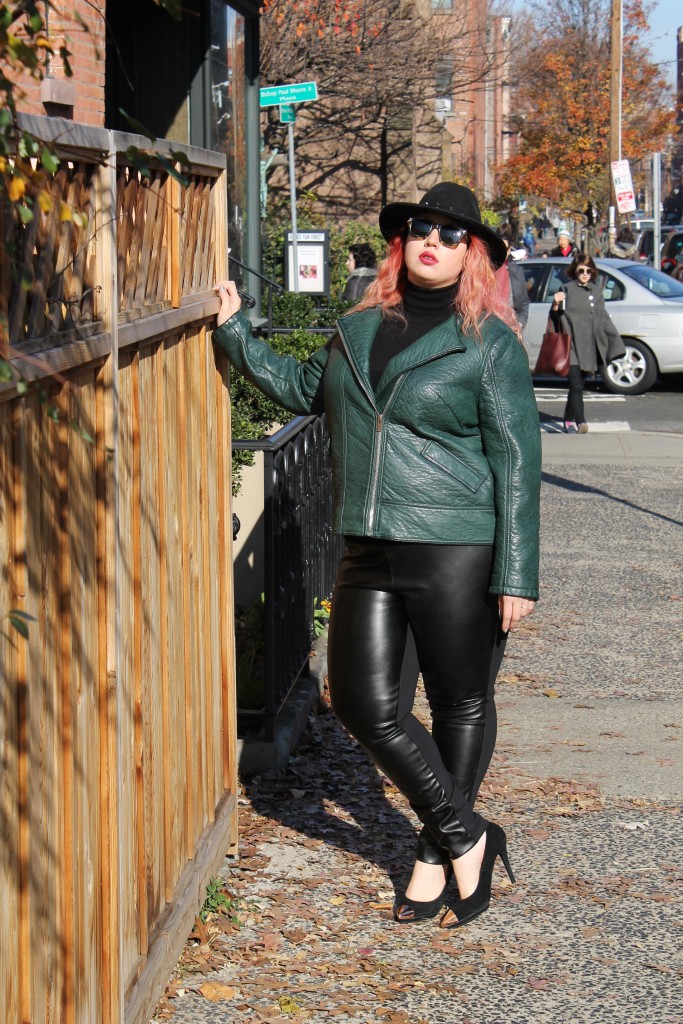 One of my favorite fall/winter outfit ideas always centers around leather (or vegan leather, if you're budget/animal conscious like me). Thankfully, major improvements have been made with faux products, and fantasy leather no longer has that plasticy look and feel it once did.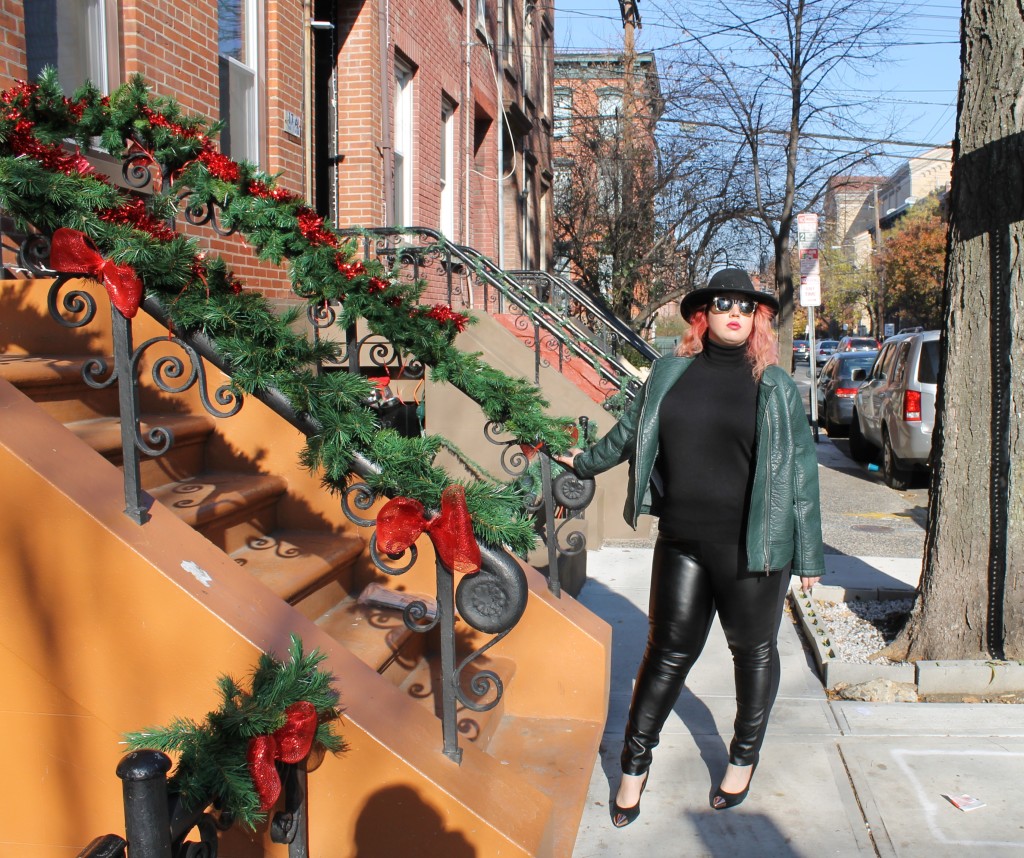 I'm partial to pieces like this Violeta by Mango pebbled faux leather jacket; it's thicker and the textured material gives it more of an authentic leather look. I'm really digging the green shade – it's a unique color that you don't typically see in leather pieces.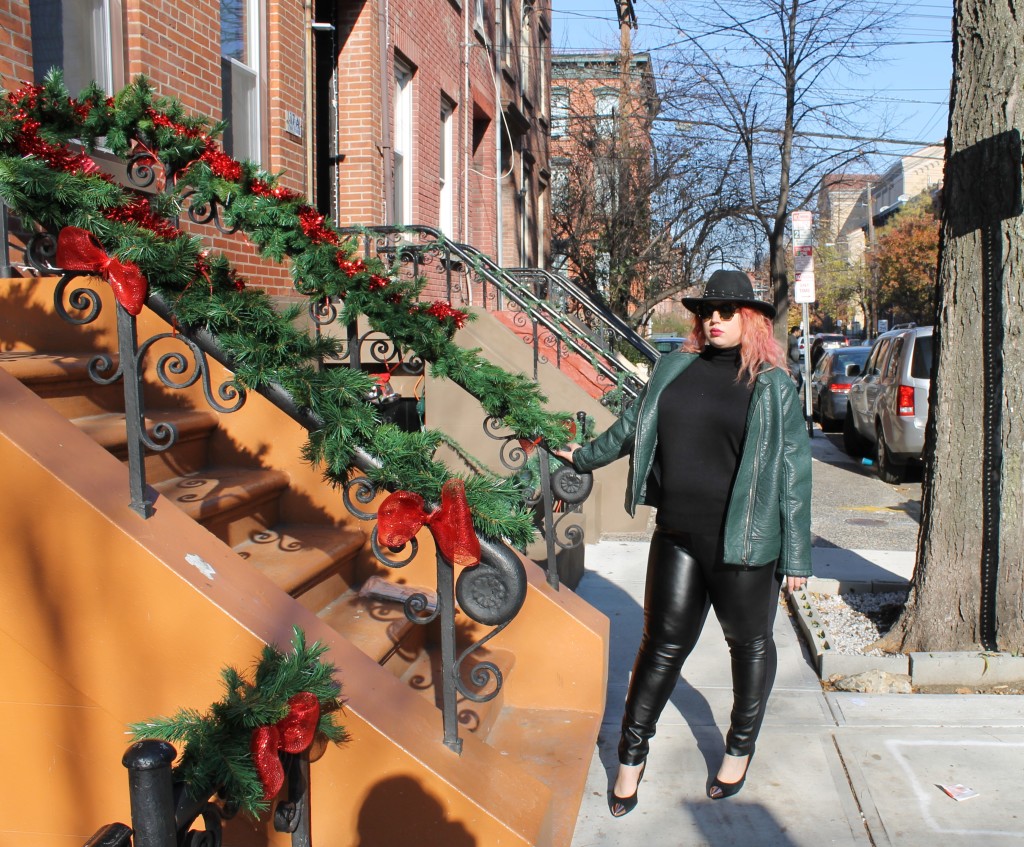 While I typically pair a leather jacket with jeans or matte leggings, I decided to go head-to-toe leather and paired it with leather-paneled leggings. The green color and pebbled design of the leather jacket compliment the sleek black leggings, instead of giving me a Catwoman-esq look that black-on-black would. (Although with my hip black turtleneck, I still maintain a slight Catwoman-casual look.)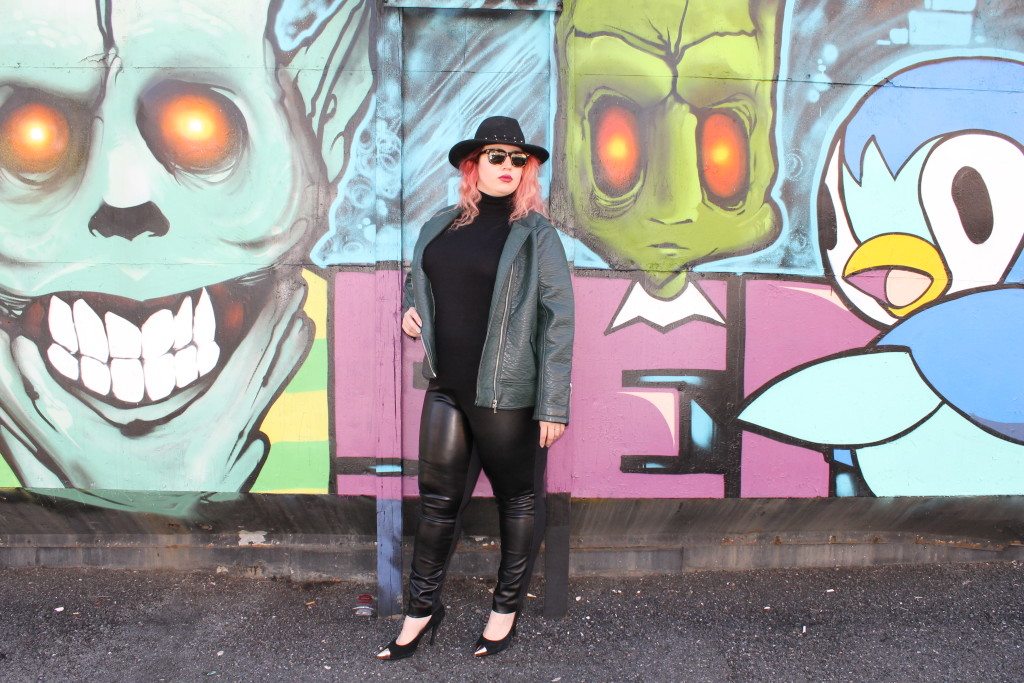 Catwoman or not, I felt like a bad ass in my leather-bound ensemble, so I finished off my look with a spike-trimmed hat, metal-toed heels, dark shades, and nary a smile in sight. Sometimes, fashion is serious business.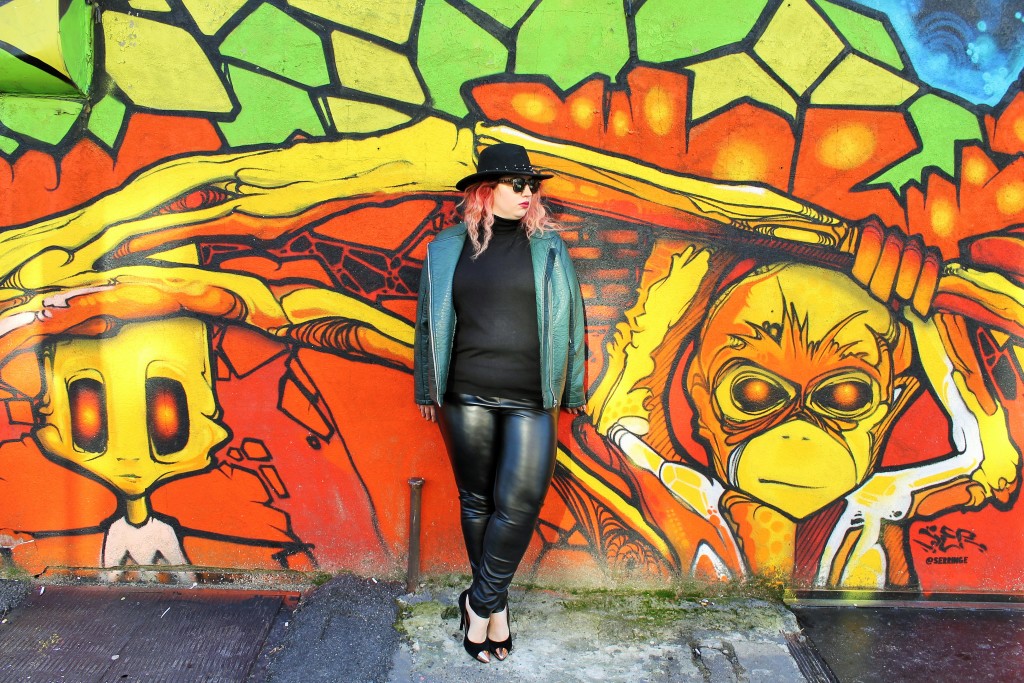 Studded Biker Jacket: Violeta by Mango
Turtleneck: Violeta by Mango (sold out – similar here)
Panel Contrast Legging : Violeta by Mango
Heels: Sam Edelman
Hat: H&M
Sunglasses: Warby Parker
This post was sponsored by fullbeauty.com, all thoughts and opinions are my own.