If I ever write a memoir, I think I'll call it "Just Put It On: How I Came To Love My Body Through Fashion"…
When I was younger, I'd go shopping with my mom. As a size 24/26, she could barely find places to clothe her whatsoever, so she lived her fashion fantasies through me. I wasn't lithe and lean by any means, but I still inhabited a body slimmer than hers, and therefor I had a myriad more options than she did. A body that I still despised for being a smaller fat version of her rotund silhouette. I hated how I looked in clothes and out, and shopping brought me no joy.
She'd select bright and colorful styles and beg me to "just try it on." I can still hear the strain in her voice echoing even now—but being a stubborn preteen, I'd often sulk my way through the process, not daring to admit that she might be right and I might be wrong. Too often though, I'd finally comply, and put on the piece she'd be begging to see…and it would look good. Stubborn preteens are not good at admiting fault, so too often we'd still leave empty handed.
As the years have passed, I have encouraged myself through every shopping trip to "just try it on." Every time I have challenged myself to wear another item that I once determined was only for thin women—a bikini, bodycon dress, bold prints—I was ecstatic to see that not only could I "pull off" whatever the style was at a size 16/18, I looked damn good in it.
As the years have passed, I wondered if there were any sartorial boundaries left for me to break. I felt I had conquered every fashion challenge, except one. Short shorts.
Yes, I had once written a Refinery29 article where I used an image of myself in shorts…that I had only shot for that article. I wore those shorts for exactly that one image, then put them back into my closet, where I assume they still remain today.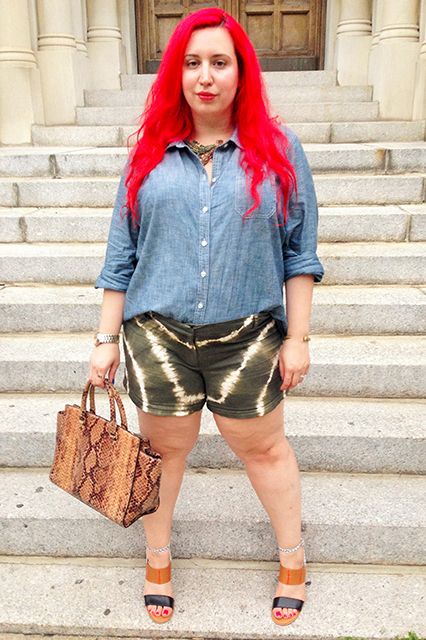 That article was a lie. I still couldn't accept my thighs. Decorated with cellulite and scars, thick with jiggly fat wrapped around equally thick muscle, they were a sight to behold. But my shorts issue transcended aesthetics. As I walked, my thighs slapped together, chafing at every step. What was the point of putting myself through that discomfort?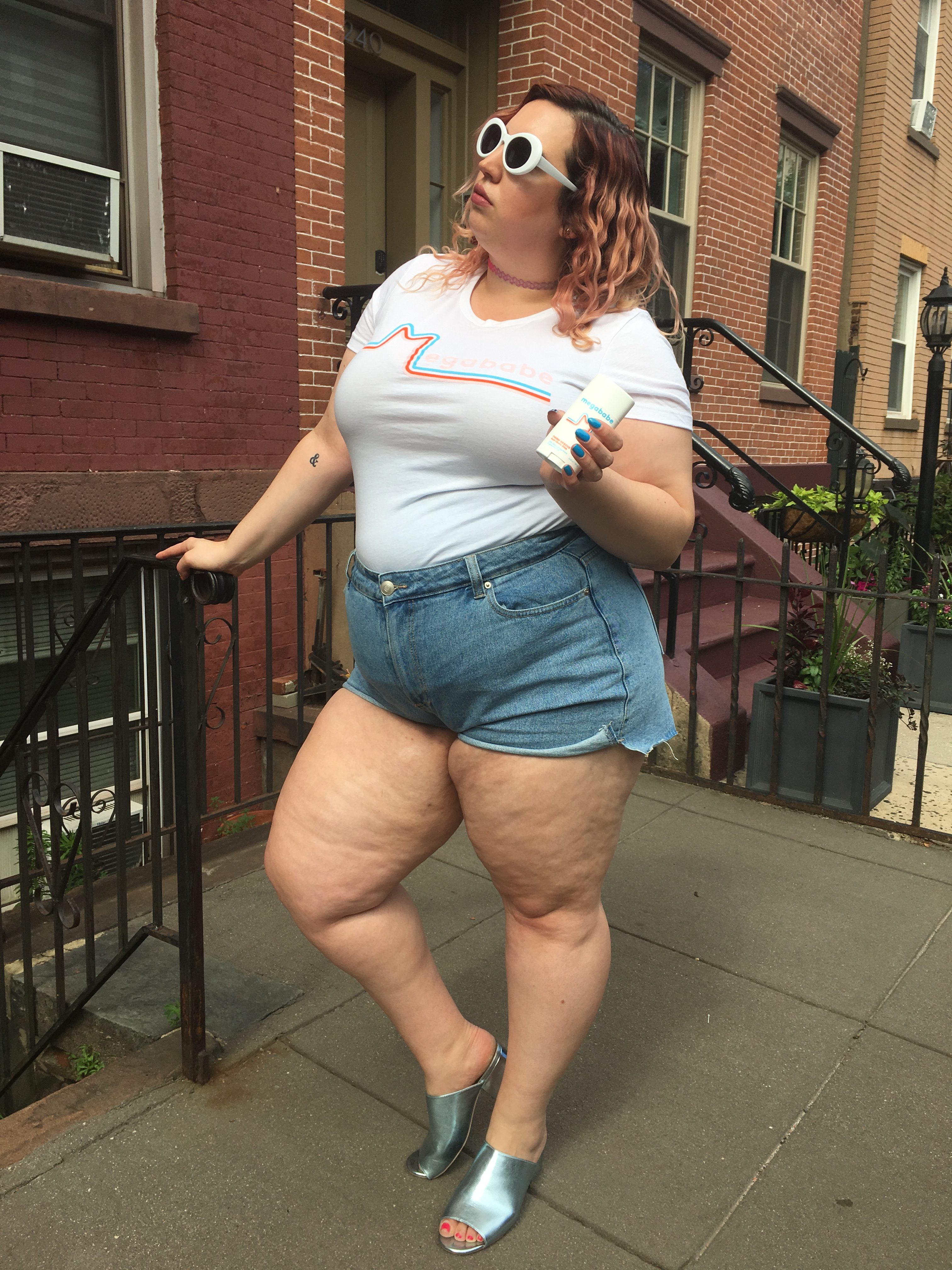 Well, if you read my last post, you know how my feelings have changed.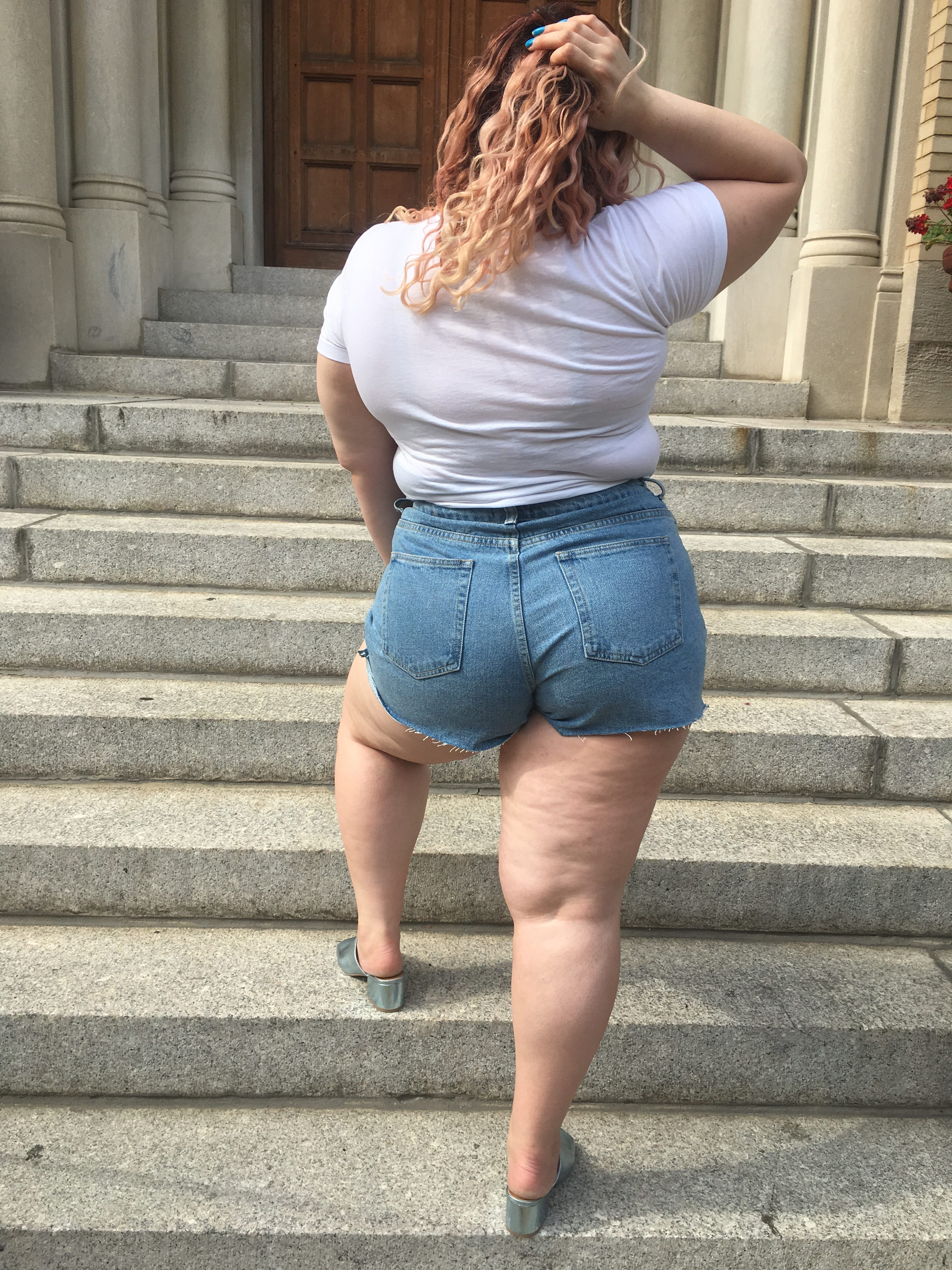 But this experience was more emotional than I could put into one post, and so I felt it warranted its own feature.
This was it. The last mountain climbed. The last challenge. These short shorts that showed off my legs entirely in allllll their cell-u-lit glory were the final challenge.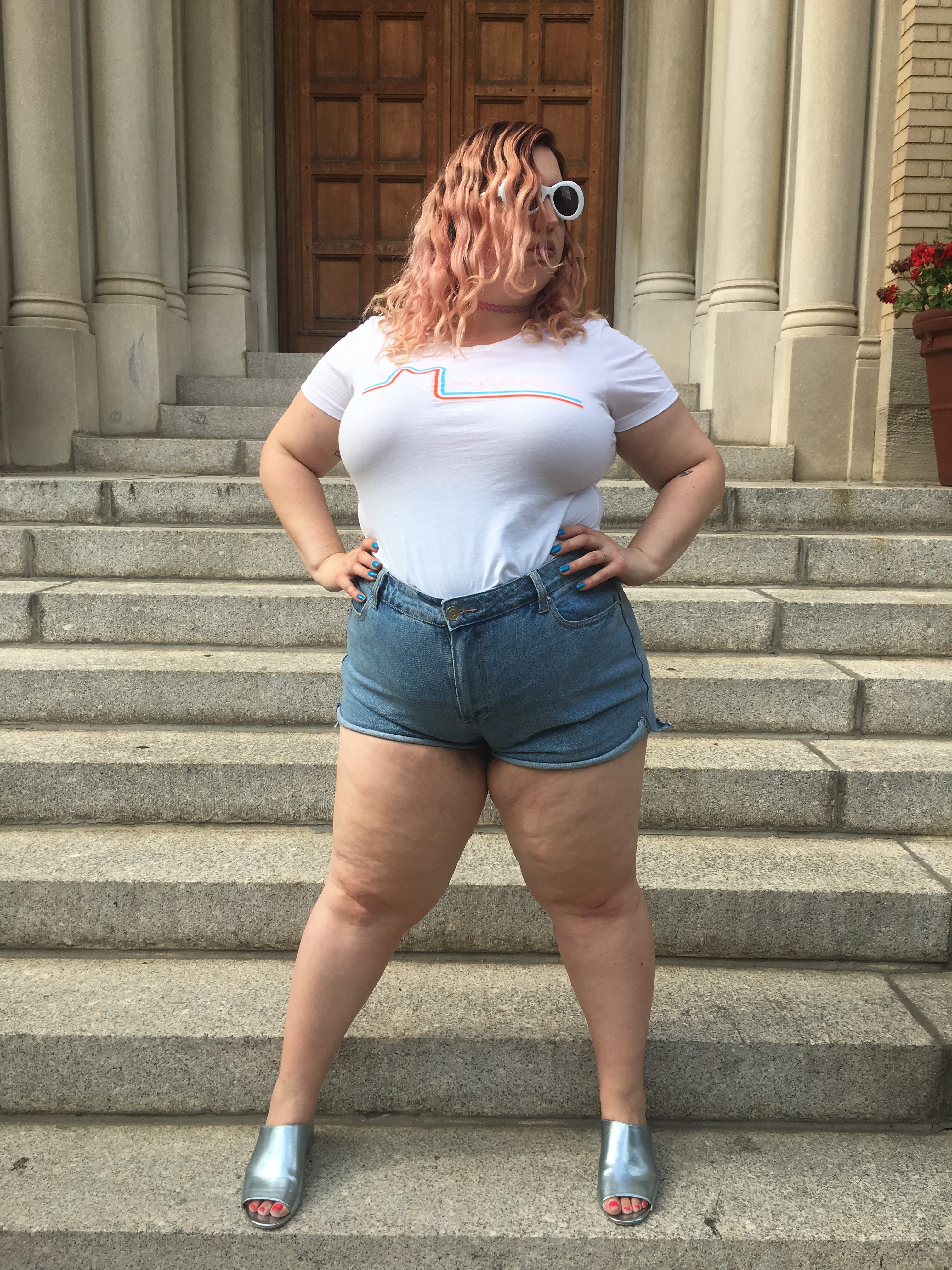 So many years I hid them away, ashamed of having them, literally wishing I could cut them from my body. I felt I'd be better off being an amputee and having no legs than experiencing life with these fat stems.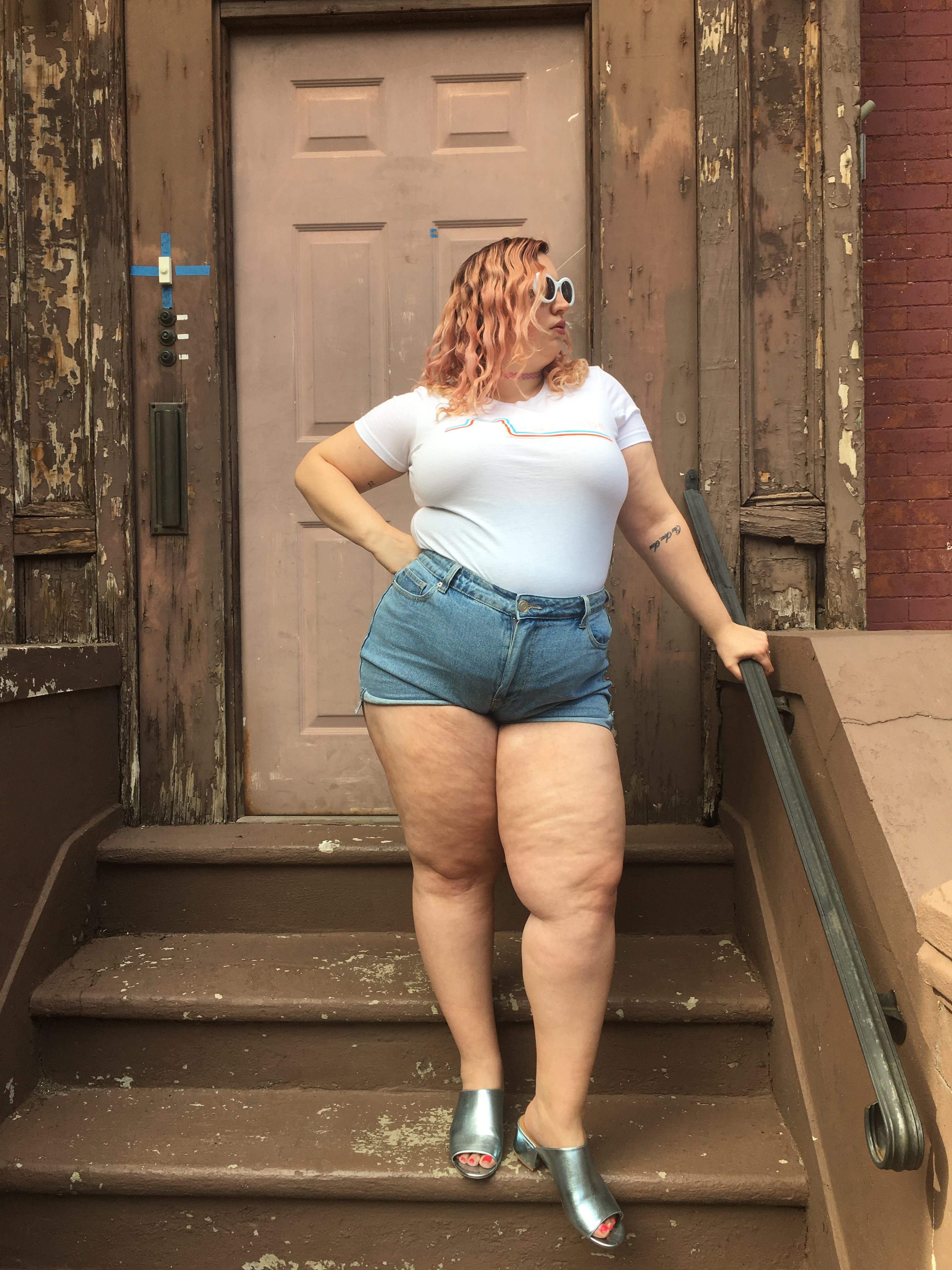 I stood on the steps in front of my apartment, daring myself to walk down the stairs, walk down the street, shoot my Megababe video…live my life. Every movement was another dare, another moment of sheer panic and bliss.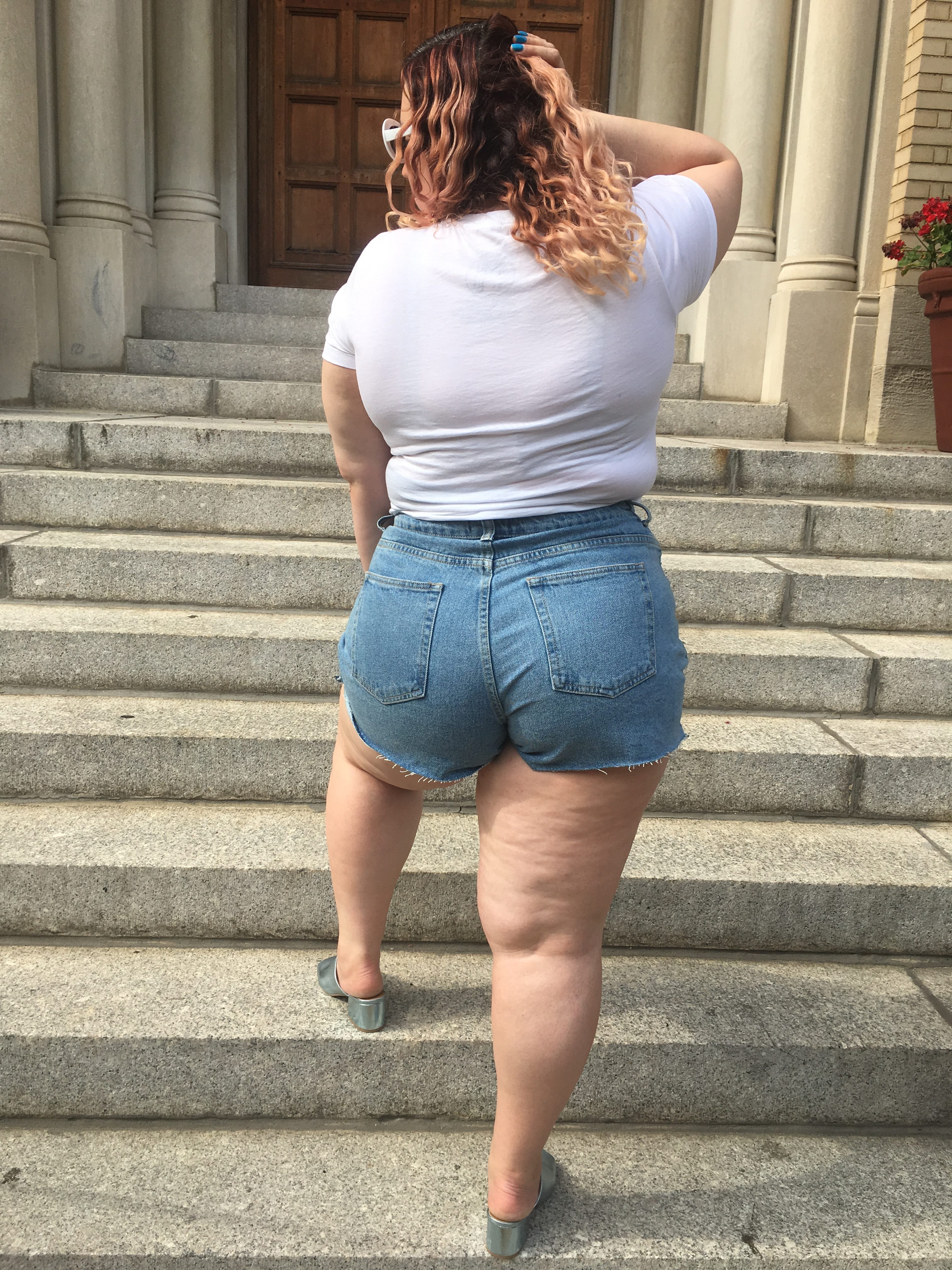 The world didn't end. I didn't burst into flames. No one died.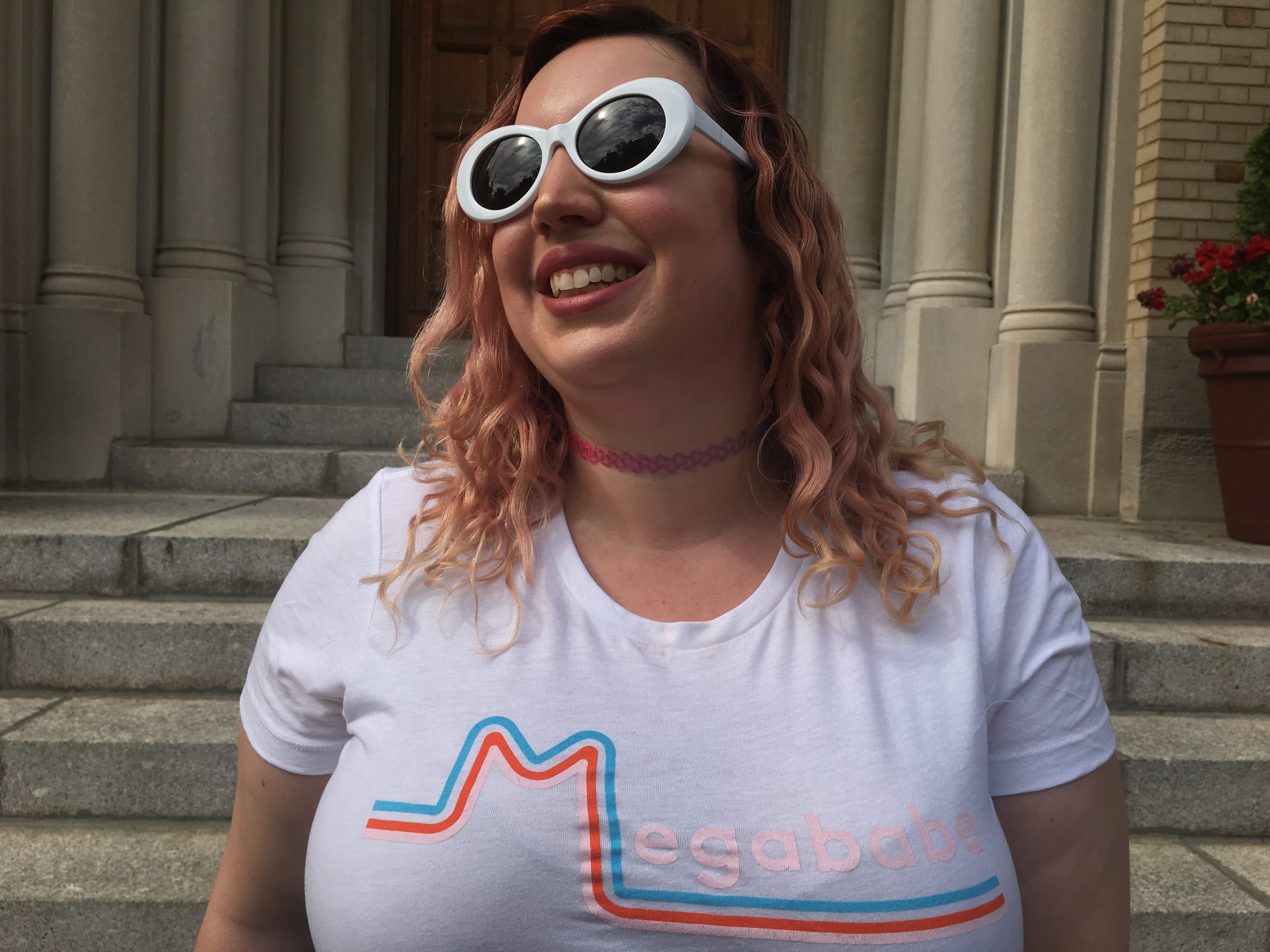 I was just another big babe rocking short shorts. And it felt great.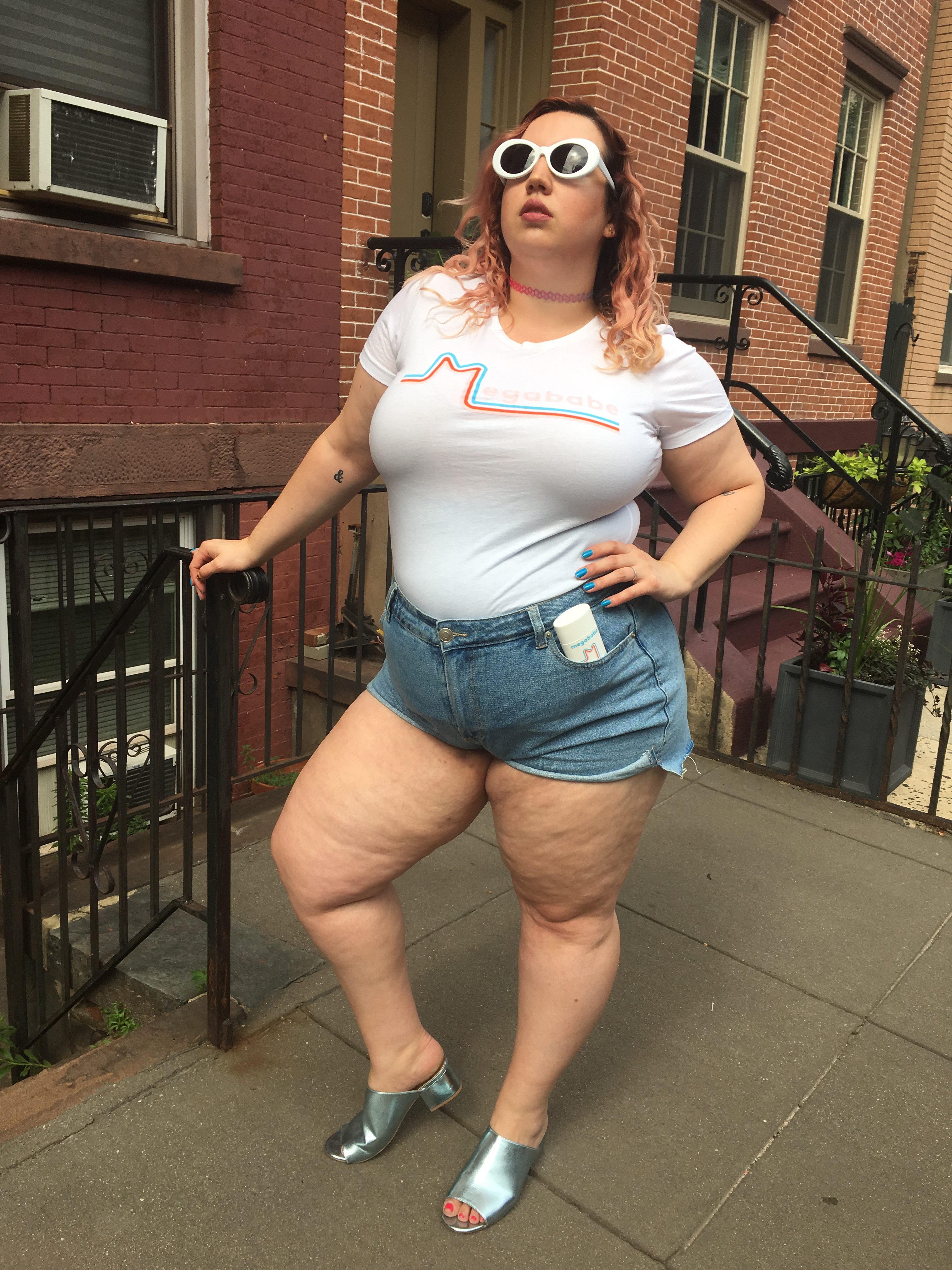 So if there is any style out there that you love but you're waiting until you lose weight or hit a certain size…if you think that style is only for "skinny" people…if you think you can't "pull it off"…this post is for you.
Just put it on.