It's officially summer. That means layer-free dressing, flowy diaphanous fabrics, crop tops, and short shorts…well, at least for some people.
So much of this sweltering season seems to be in favor of the skinny set. Add a bit more thickness, and suddenly you're dealing with random sweat spots dotting dresses, judging eyes skimming over stubborn stomachs, and the oh-so-dreaded chub rub. If your thick thighs can't get enough of each other and constantly rub against each other as you walk, you've experienced that frustrating burn.
Now there are plenty of ways to combat the chafe—personally I've touted Thigh Society shorts and those sweet lacy Bandelettes for years. But what's a big babe to do if she wants to wear short shorts and not have extra layers show?
Yes, some swear by good ol' deodorant or baby powder, but haven't we evolved past those less-than-ideal options?
We have…and it's called Megababe.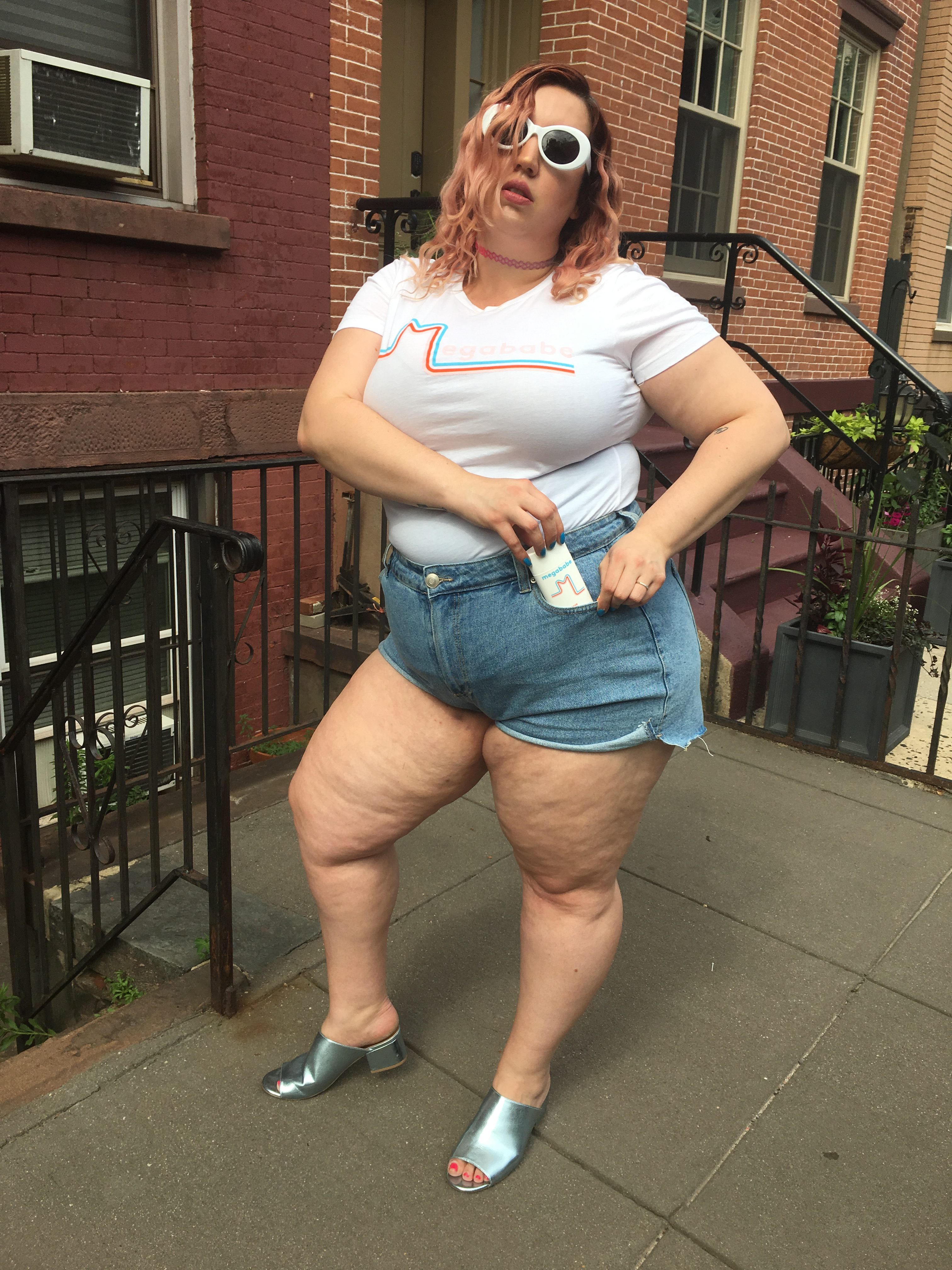 Created by fellow big babe Katie Sturino, Megababe is a line of products crafted specifically to help with some of these issues that are oft ignored by the beauty industry.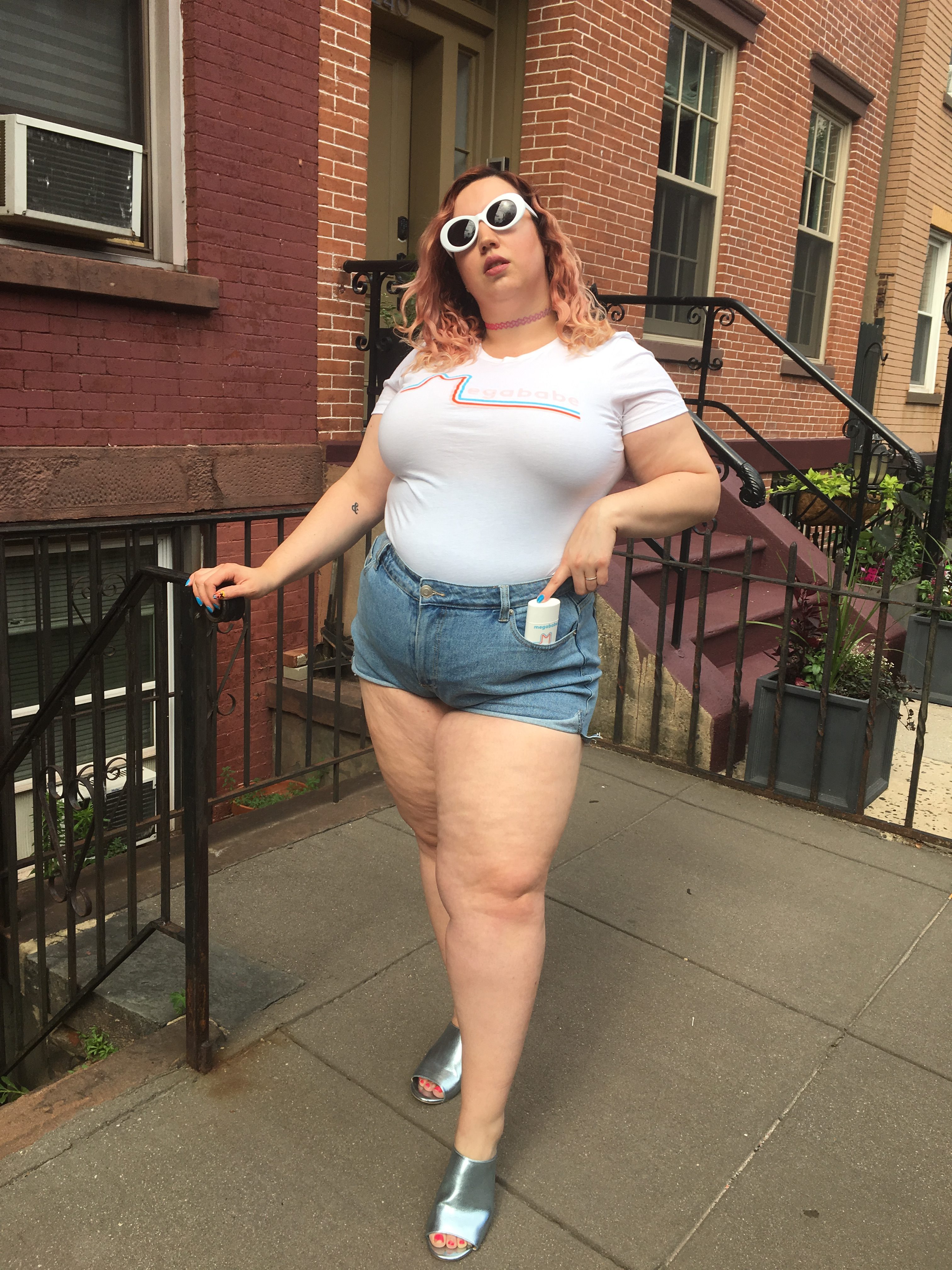 Their first product is "Thigh Rescue"—it has a sweet citrus scent, feels nice, goes on easily, and, most importantly, works.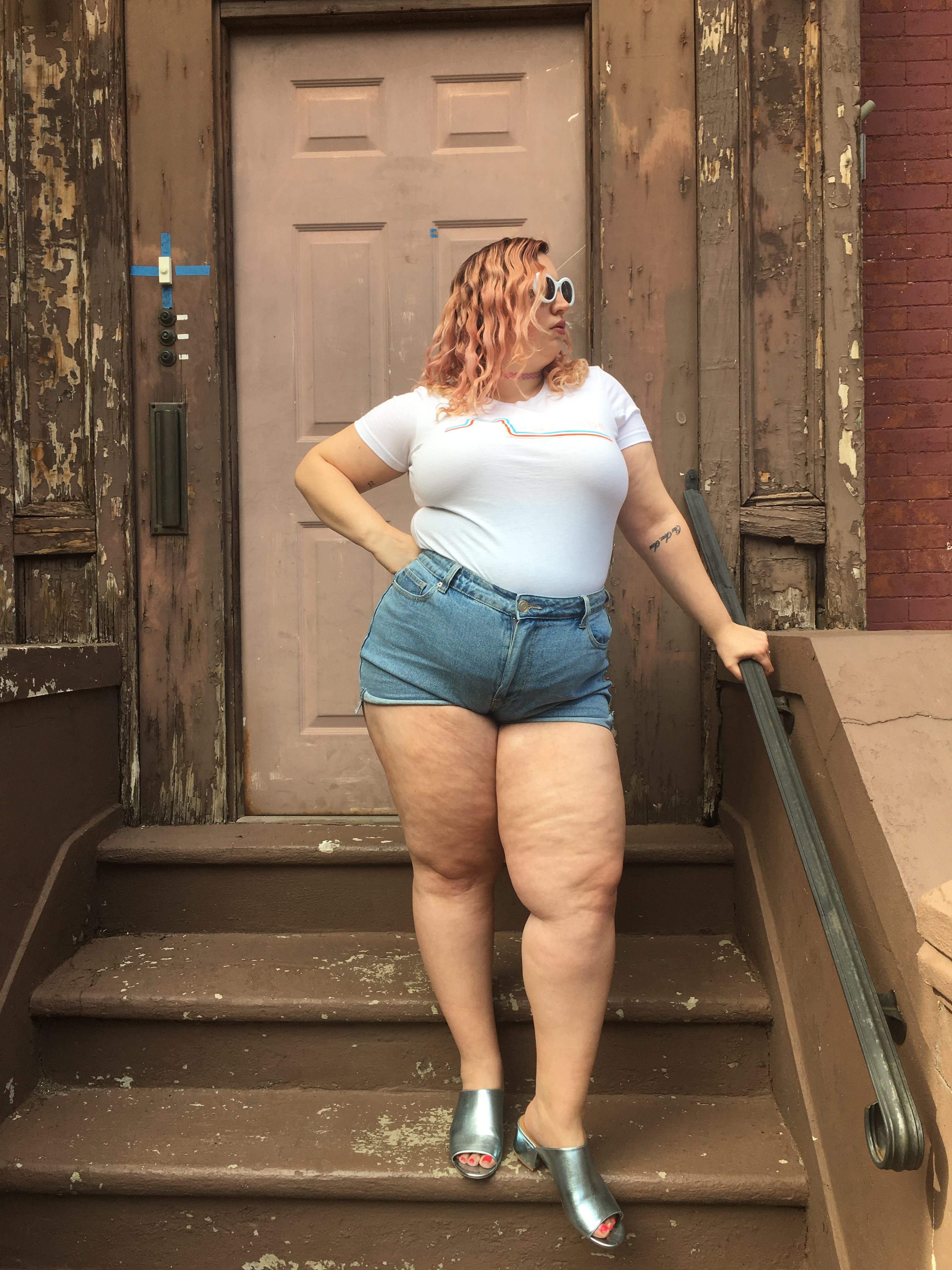 You have to understand…with all of the "fashion rules" I've broken over the years, short shorts was still one that remained unchecked on my bucket list. Not because I was worried, but simply because I knew how much my thighs love each other and constantly want to rub all over each other.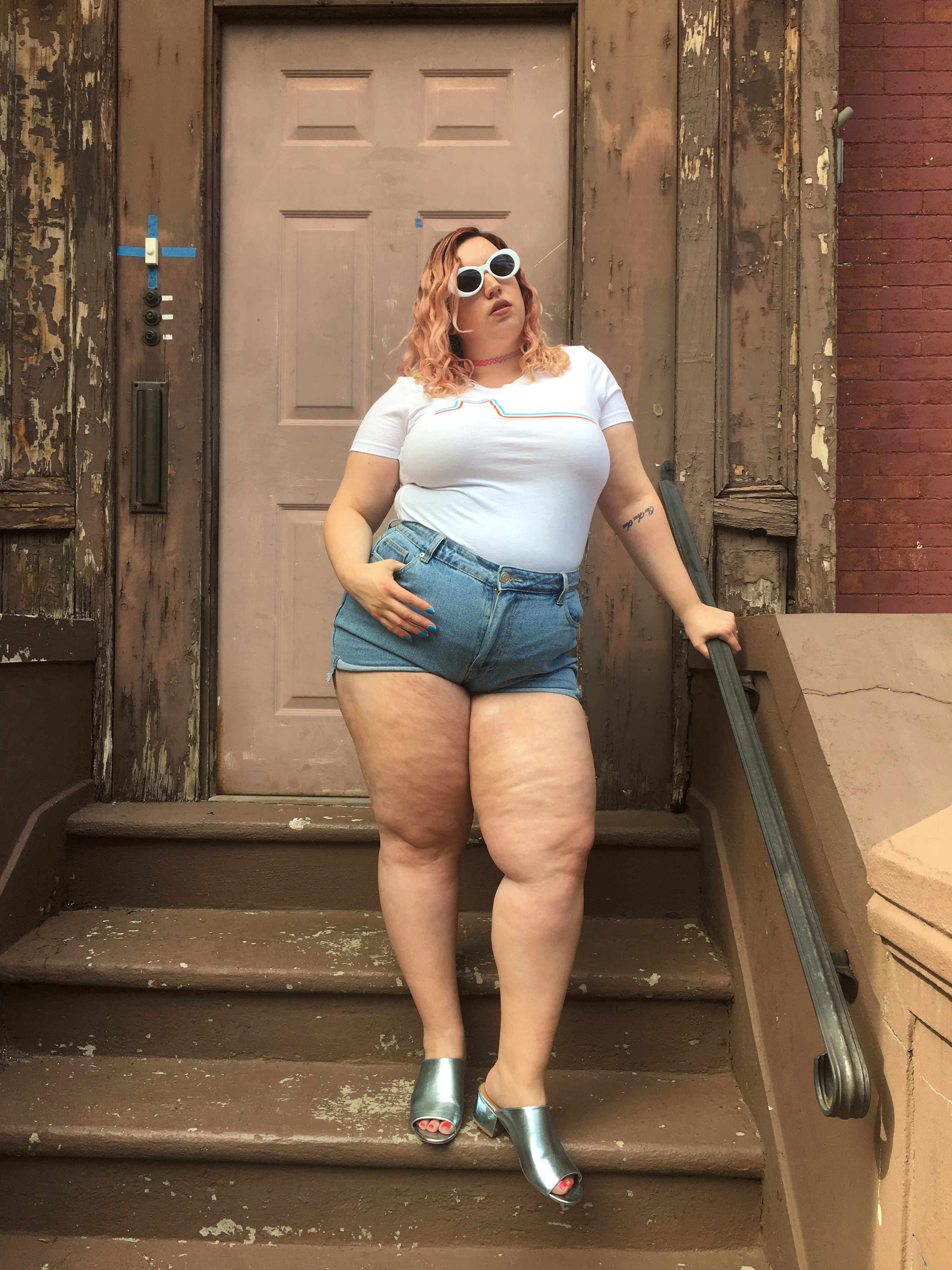 So I decided to take Megababe out on a megatest. I slipped on these short shorts from Forever21 plus, and then slid on a generous coating of Megababe everywhere my thighs met.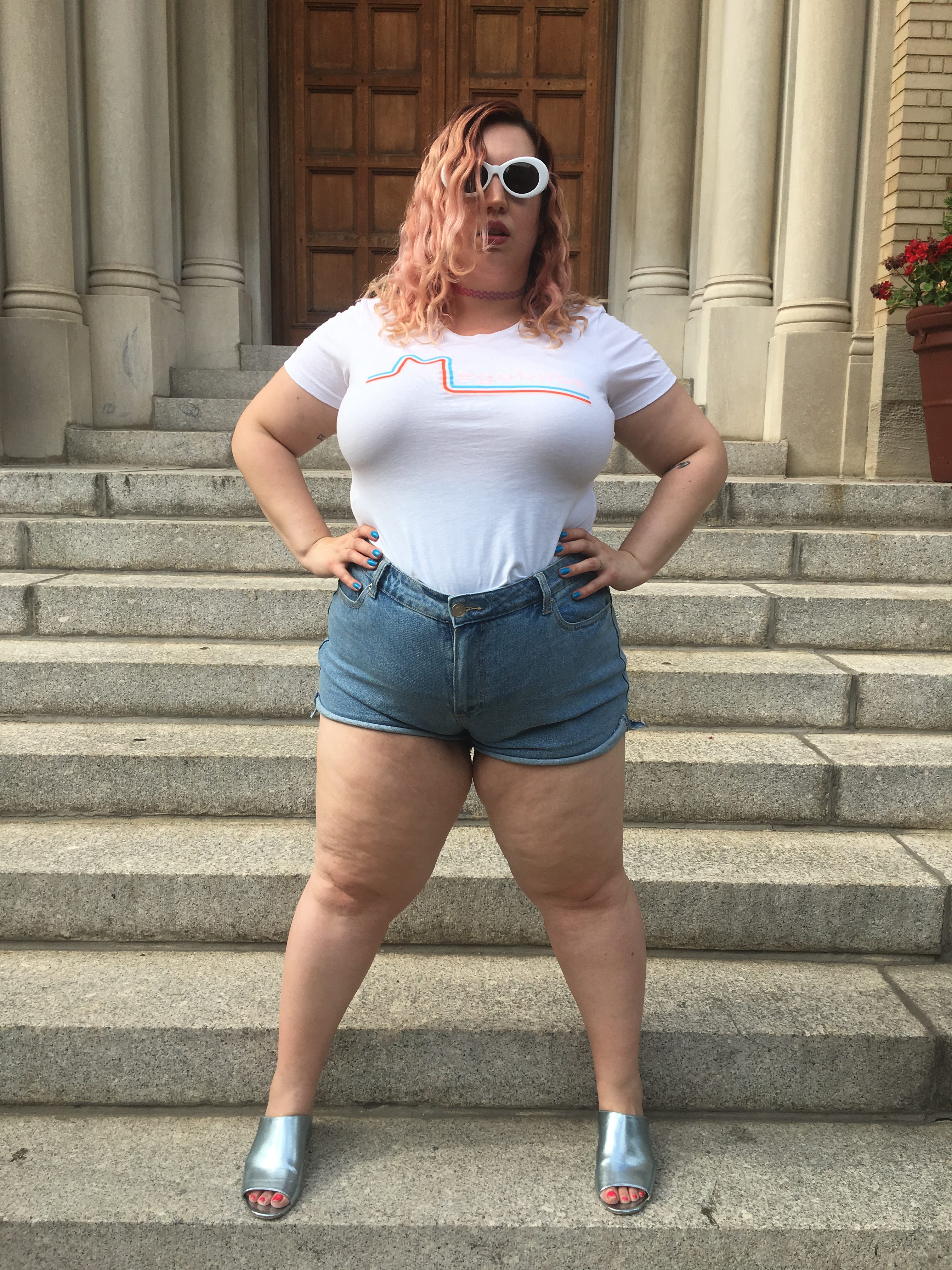 It was a blisteringly hot day on Saturday, so it seemed like a perfect time to put it to the test.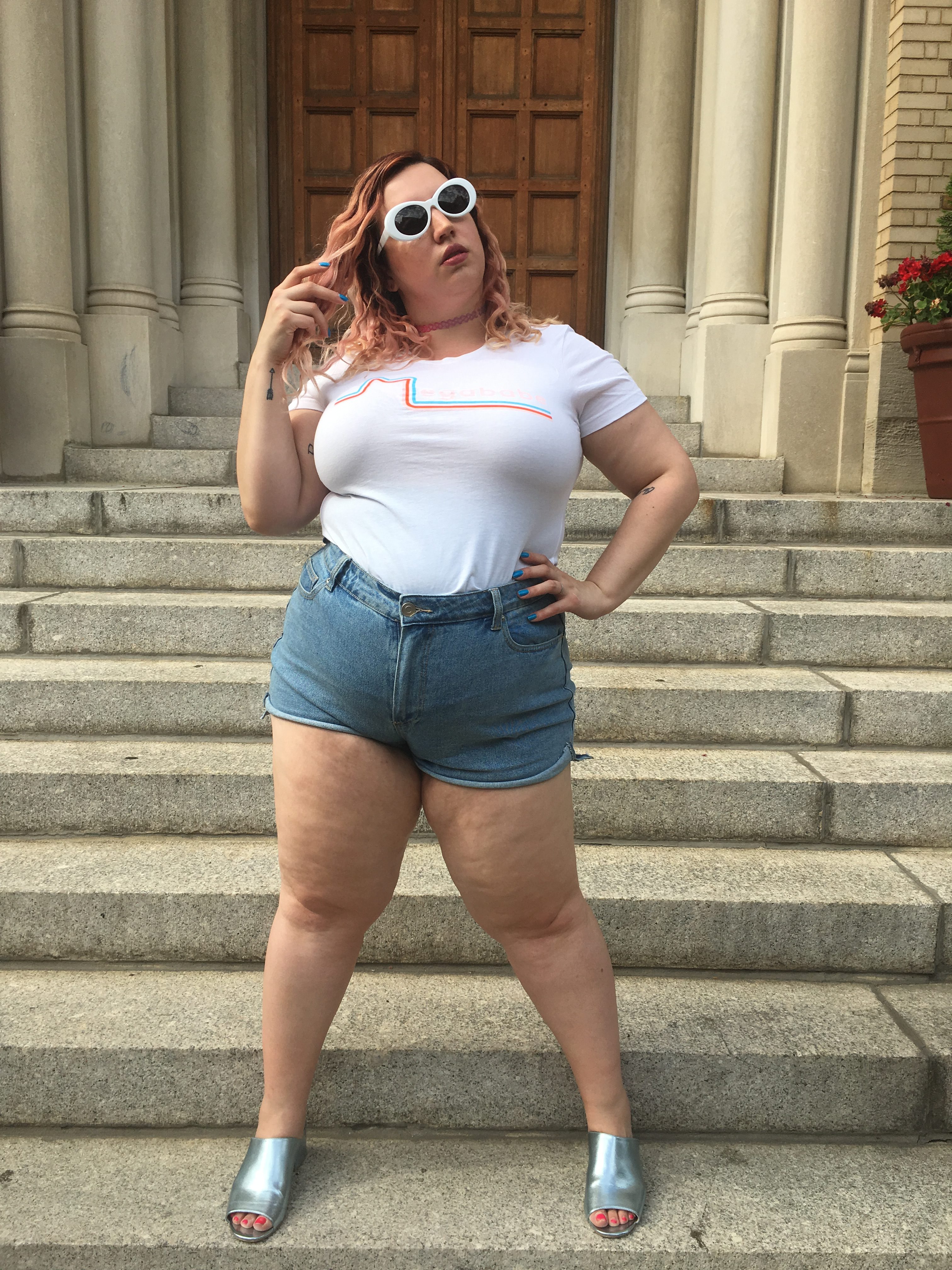 I strutted up and down the block, dancing to the beat in my head (and kinda literally to the beat of my Spotify playlist).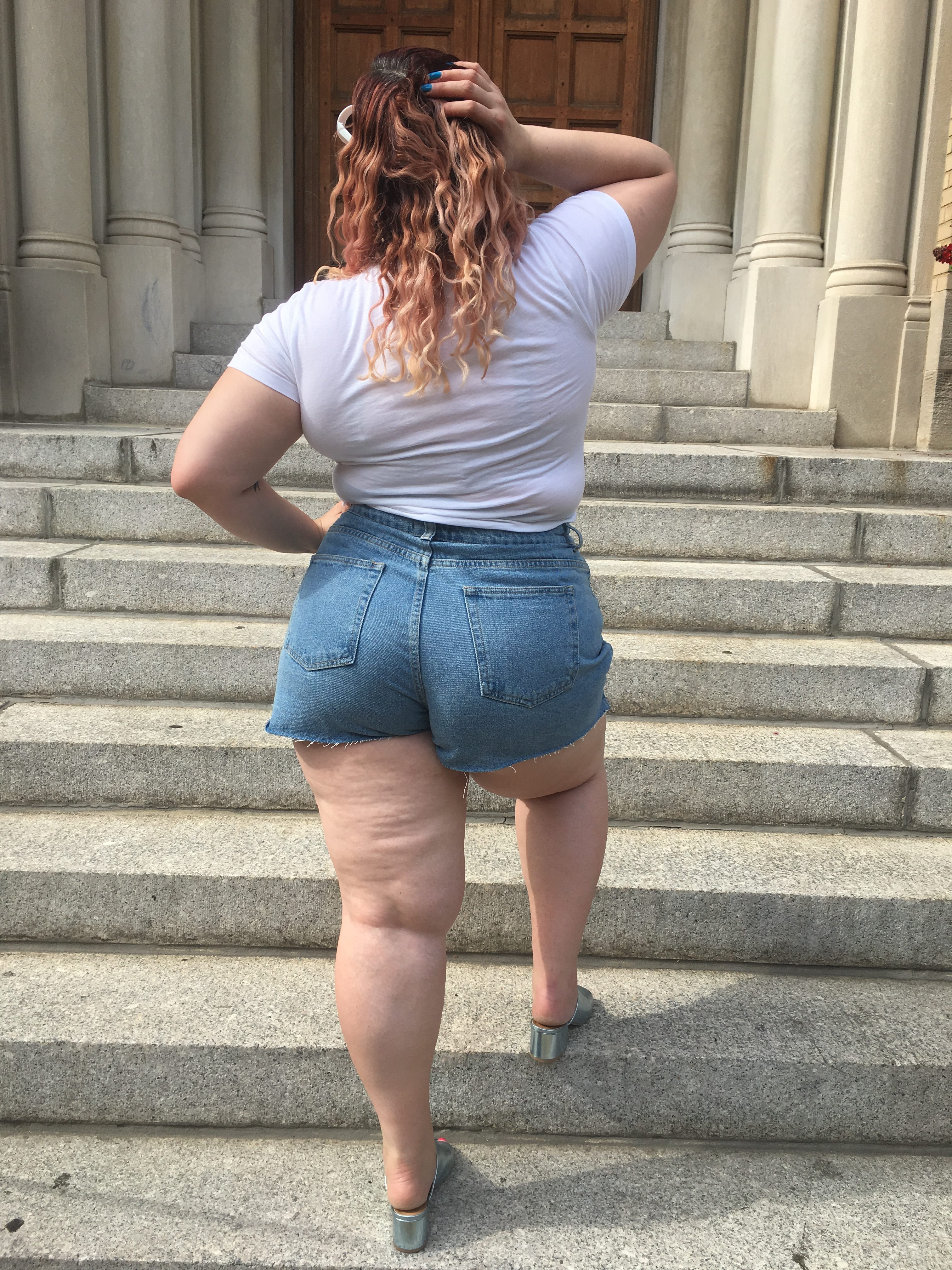 People stopped and stared at a joyful fat babe working her way down the sidewalk, living her best life…in the shortest shorts she had ever worn.
No lie, I was this happy.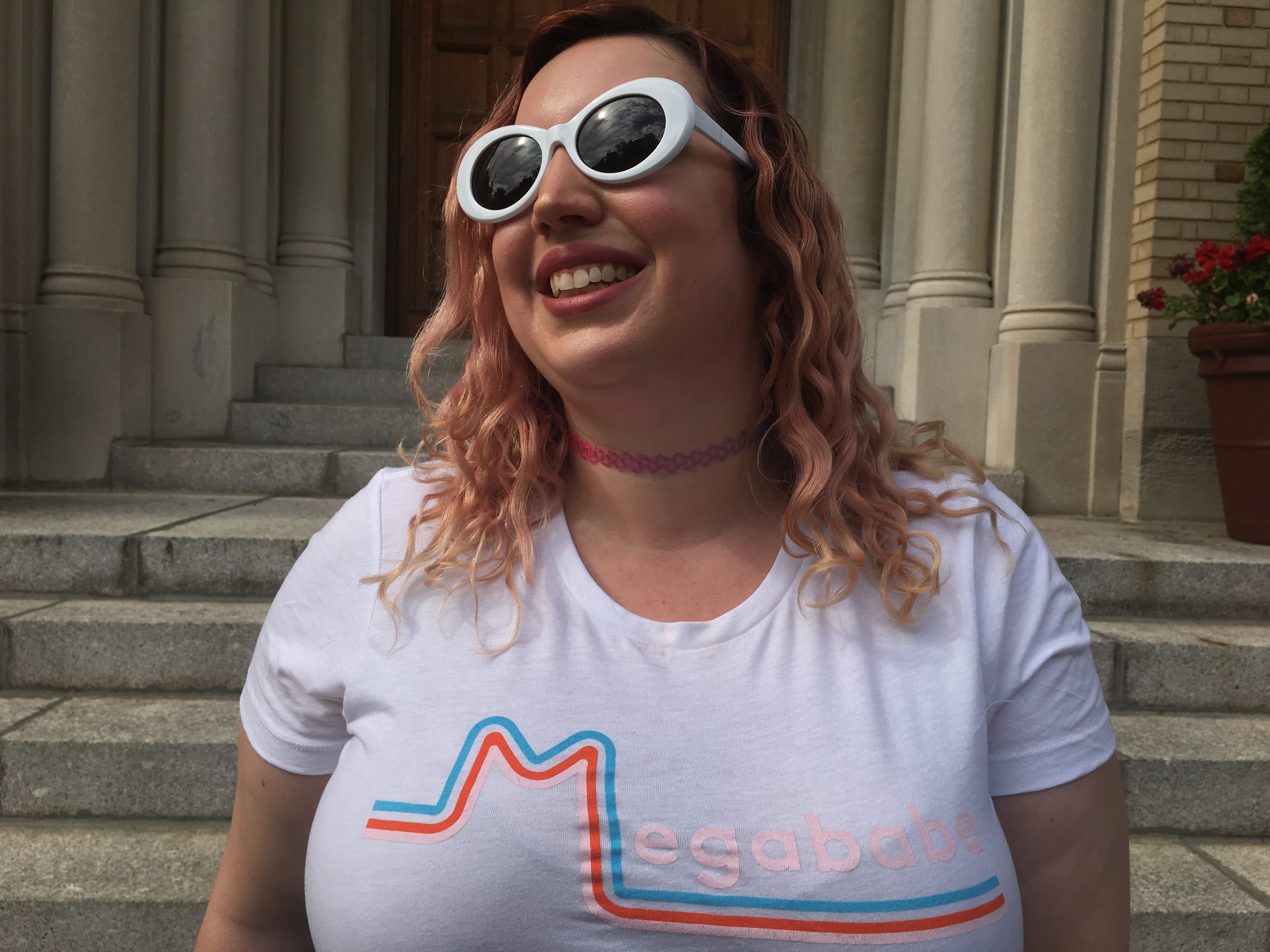 With my Megababe in my pocket, I felt like I could go anywhere and not wind up wincing.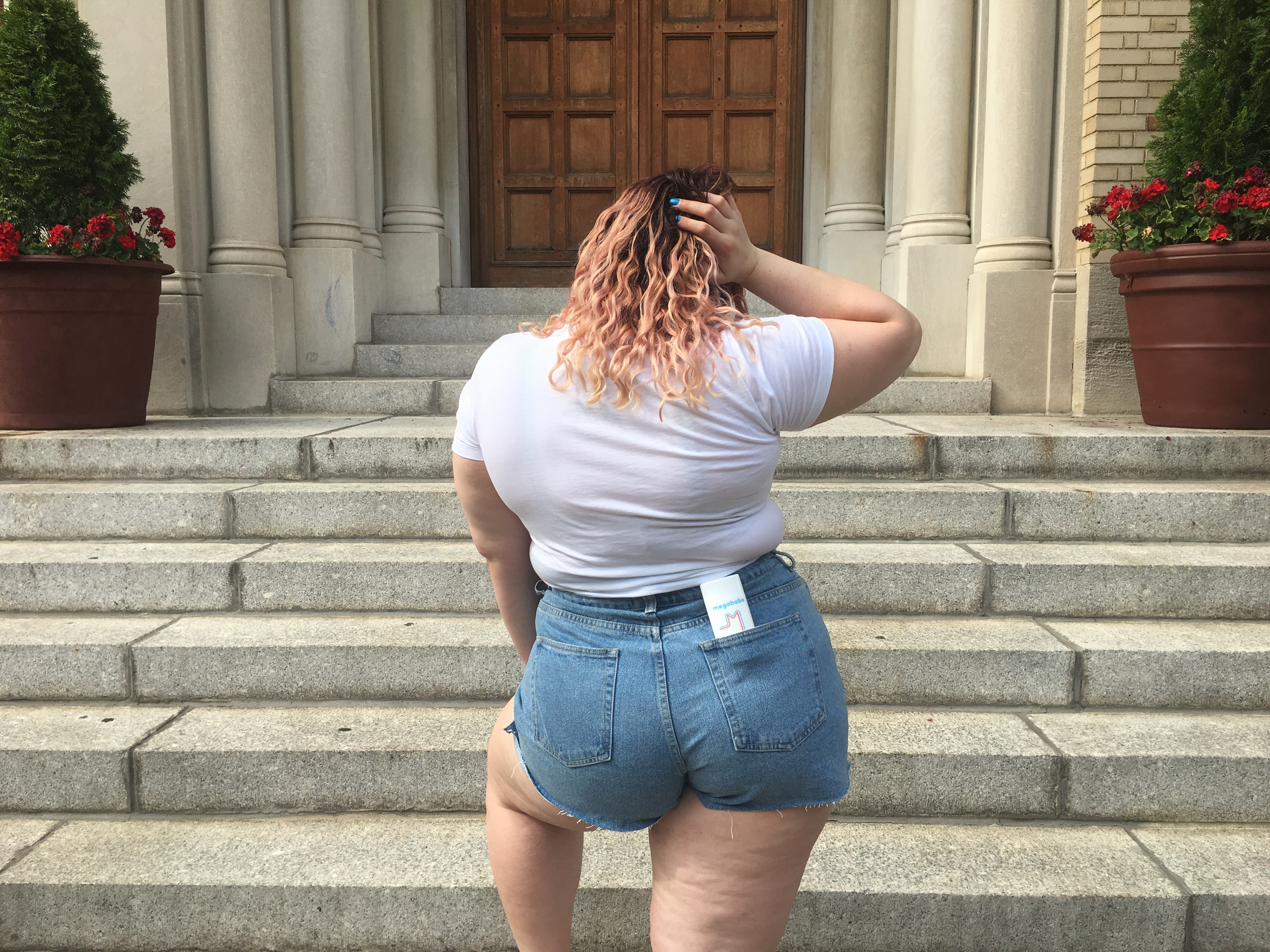 Although I changed my outfit before going out for a friend's birthday that night, I made sure to keep the Megababe test going. I threw on a dress, slicked on one more coat of Thigh Relief, and that kept my thighs happy and free until I came back home many hours later!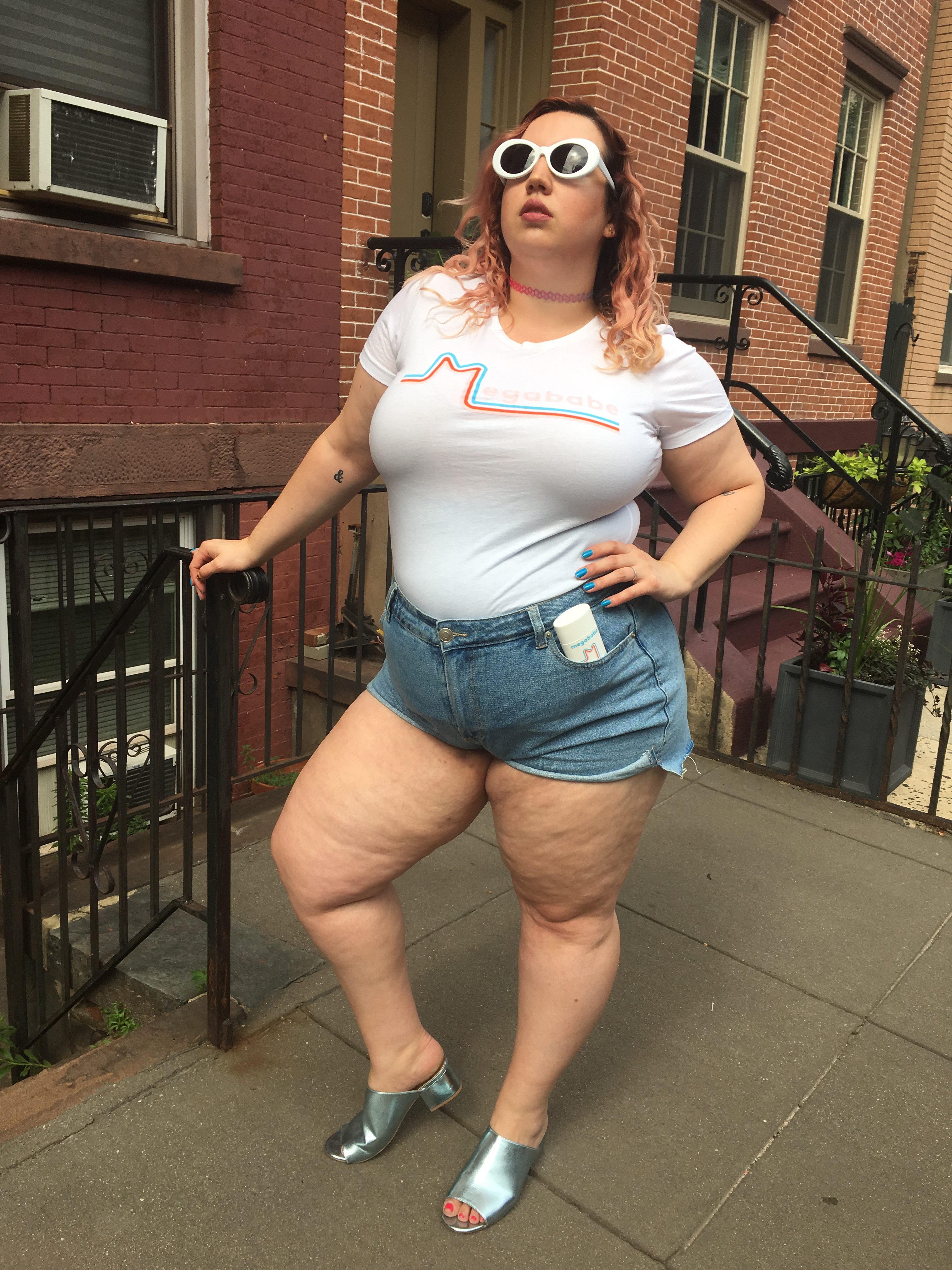 Do I recommend it? Well, what do you think? Still not convinced? Check out my YouTube video below!
Check out my review below, or go to my YouTube channel to watch it and subscribe!

I was provided this product, but no further compensation. I genuinely loved it!