Although the ho-ho-holidays have come and gone, the holiday outfit posts are still going strong! This season was a weird one for me; I wasn't really in a Christmas-y mood this year, and for the first time in my life I didn't get a Christmas tree. It just never seemed like the right time to get one, and then the season flew by, and poof, it's January! There's just never enough hours in the day. Anyway, I digress…
If you can't tell by the color palette, I was at a Target holiday event. Children were everywhere, squealing and shrieking while they swarmed from one activity to the next. I felt very out-of-place, as I had brought my husband as my date, since I lack non-furry children and it seemed gauche to show up with my dog.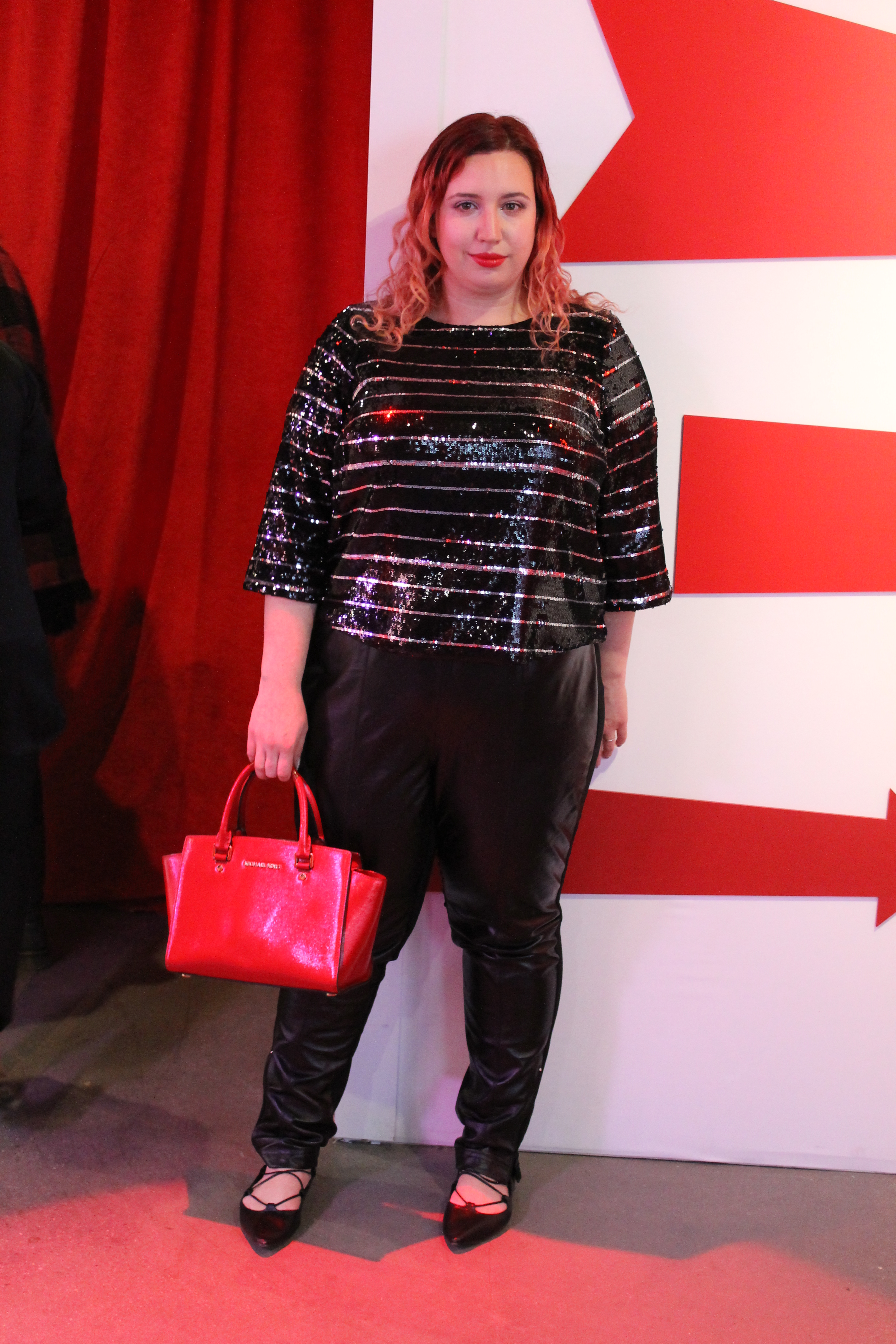 Since any holiday event is a perfect excuse to wear sparkle, I decided to deck myself out in sequins. Thankfully I was able to keep my outfit from the FullBeauty.com video shoot, so I donned this dazzling striped sequin shirt and sleek black vegan-leather leggings, both by Jessica London.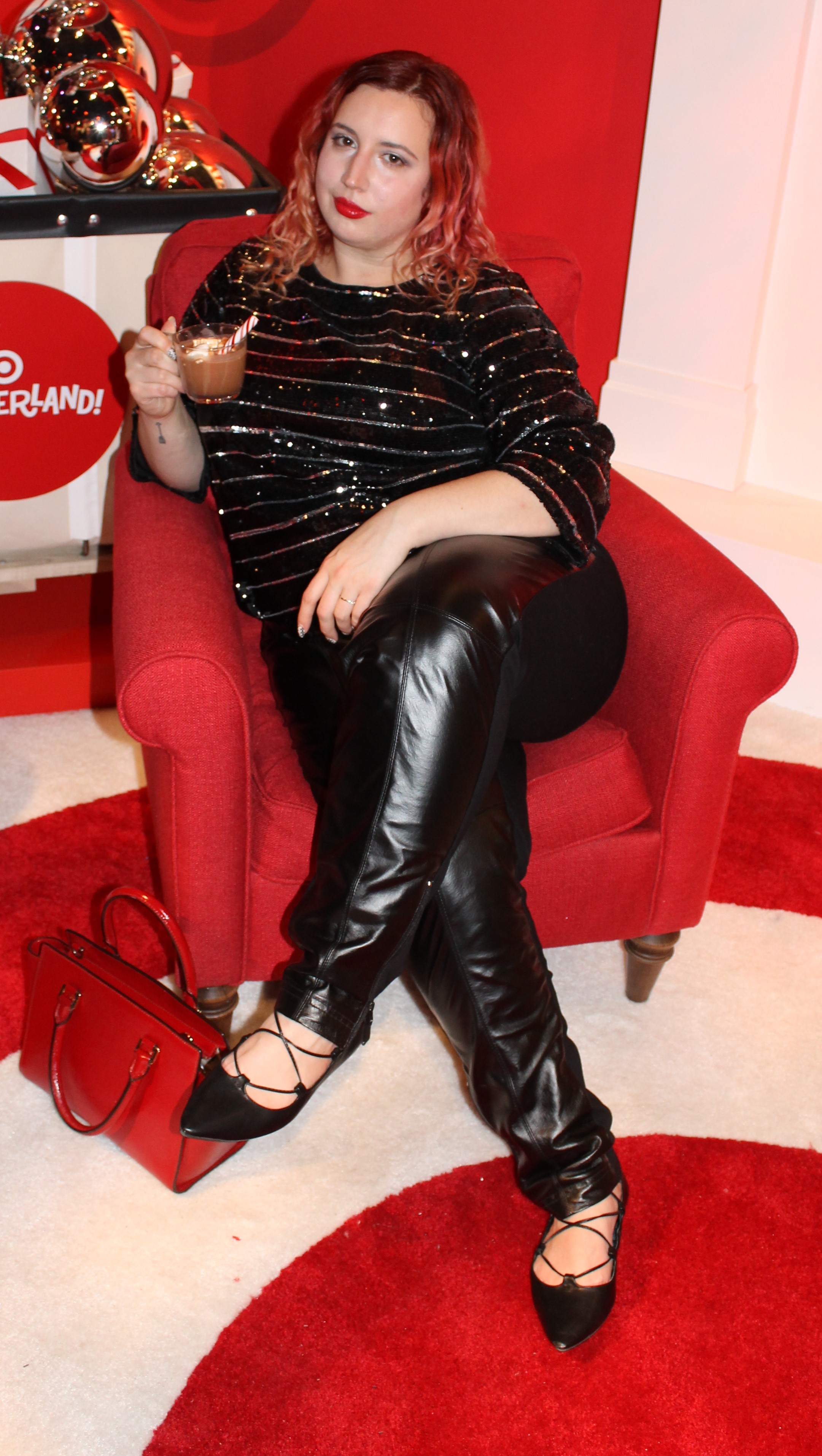 If you're not going for over-the-top glamour, then it's always sartorially smart to temper something as glitzy as sequins with a contrasting texture. I always gravitate towards leather, as it's a great way to give any look some edge.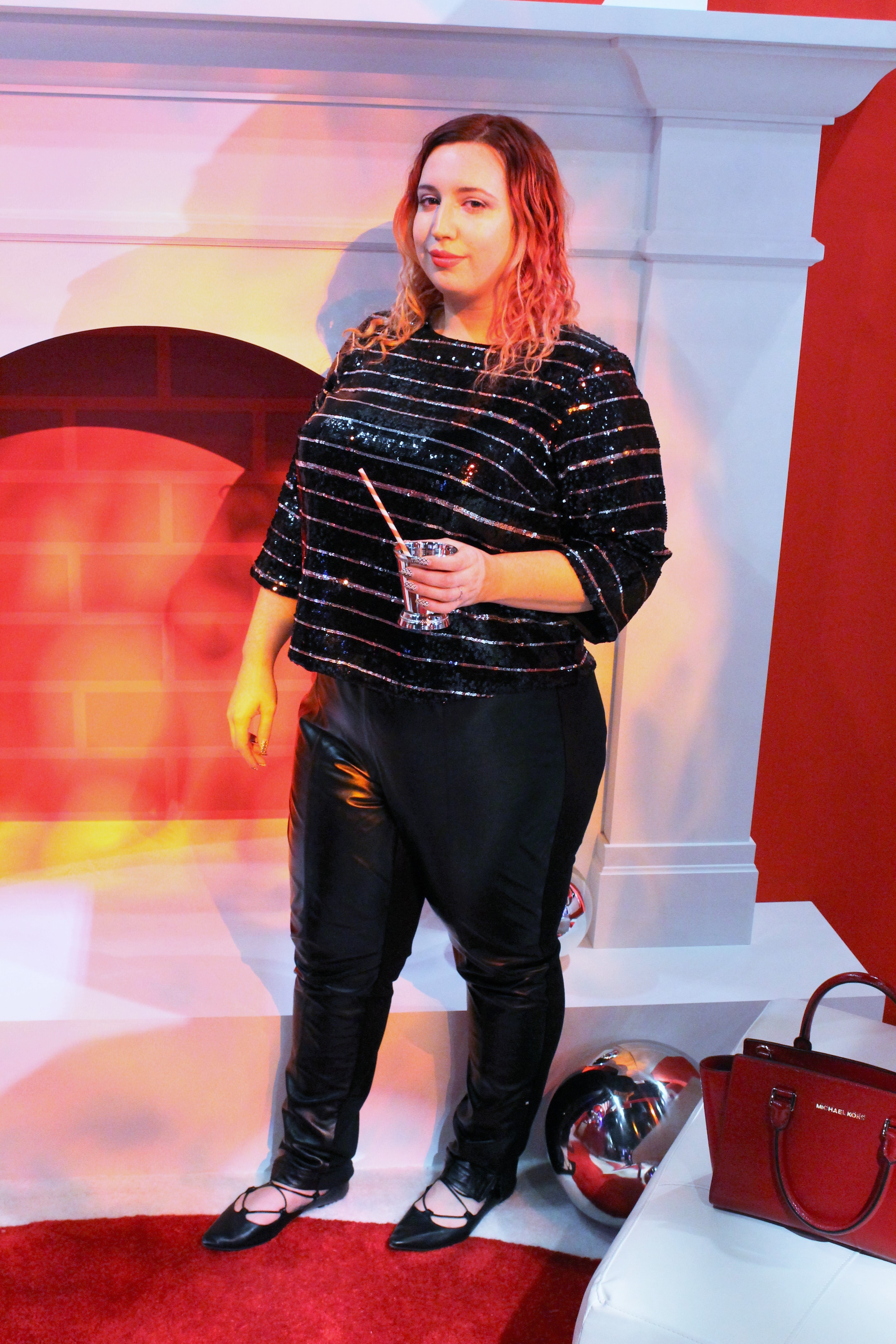 I dodged through the obstacle course of sticky-fingered tykes and b-lined my way to the adult cocoa station, where I indulged in a luxurious cup of salted caramel Baileys and dark hot chocolate. (Yes, seriously it was so good that I'm including it in this post. Go buy those items and make it at home to experience it yourself; it's worth it.)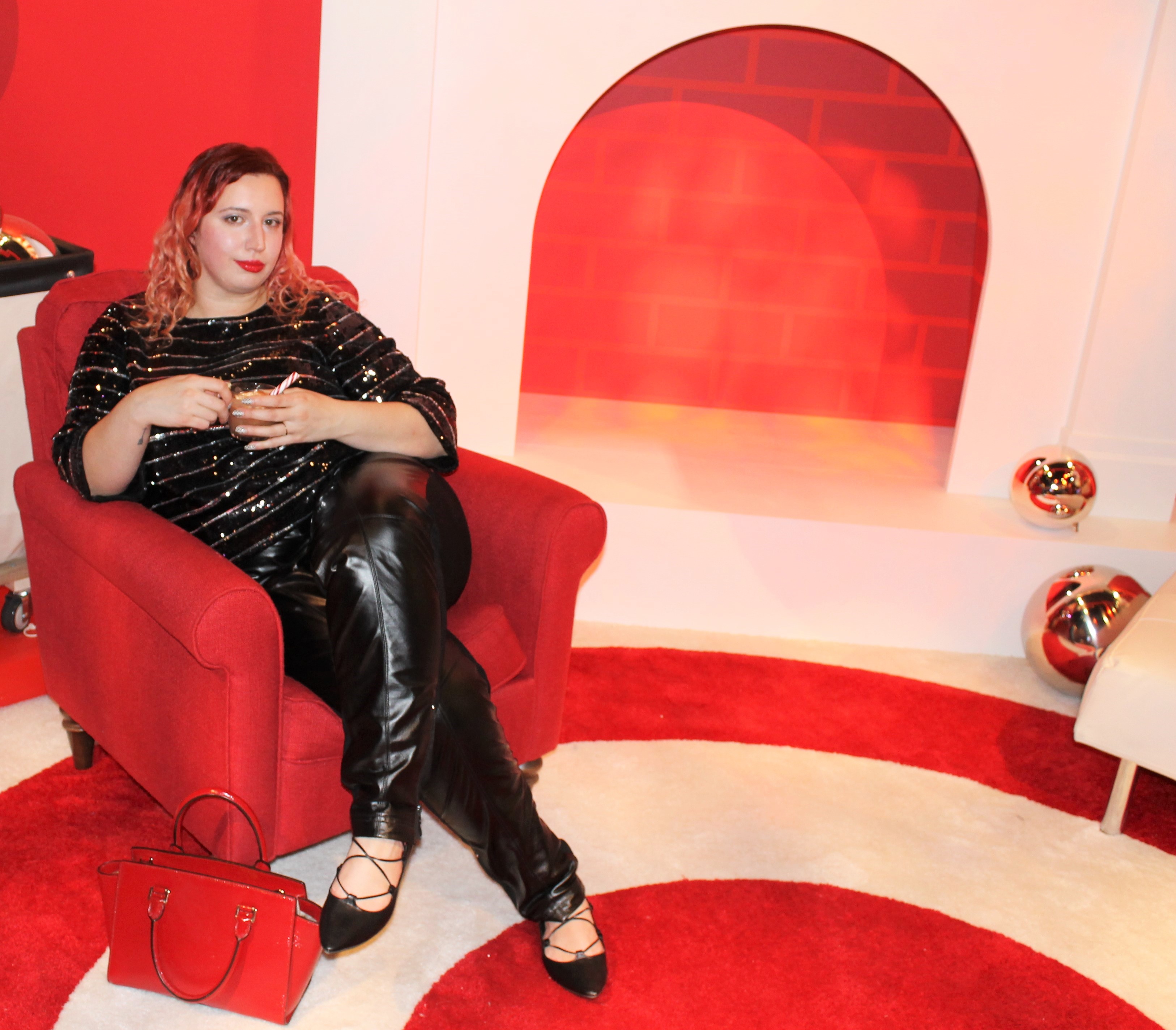 Top: Jessica London
Pants: Jessica London
Shoes: Old Navy
Bag: Michael Kors
This post was sponsored by FullBeauty.com. All thoughts and opinions are my own.