One of my favorite things to do as a kid was to scour flea markets and garage sales with my grandpa. He had an amazing eye for things; always spotting the uncommon, valuable pieces hiding among the basic tchotchkes.
Fab.com is a modern version of that to me—a place to find all of the most unique items you didn't know you wanted, but now you gotta have them.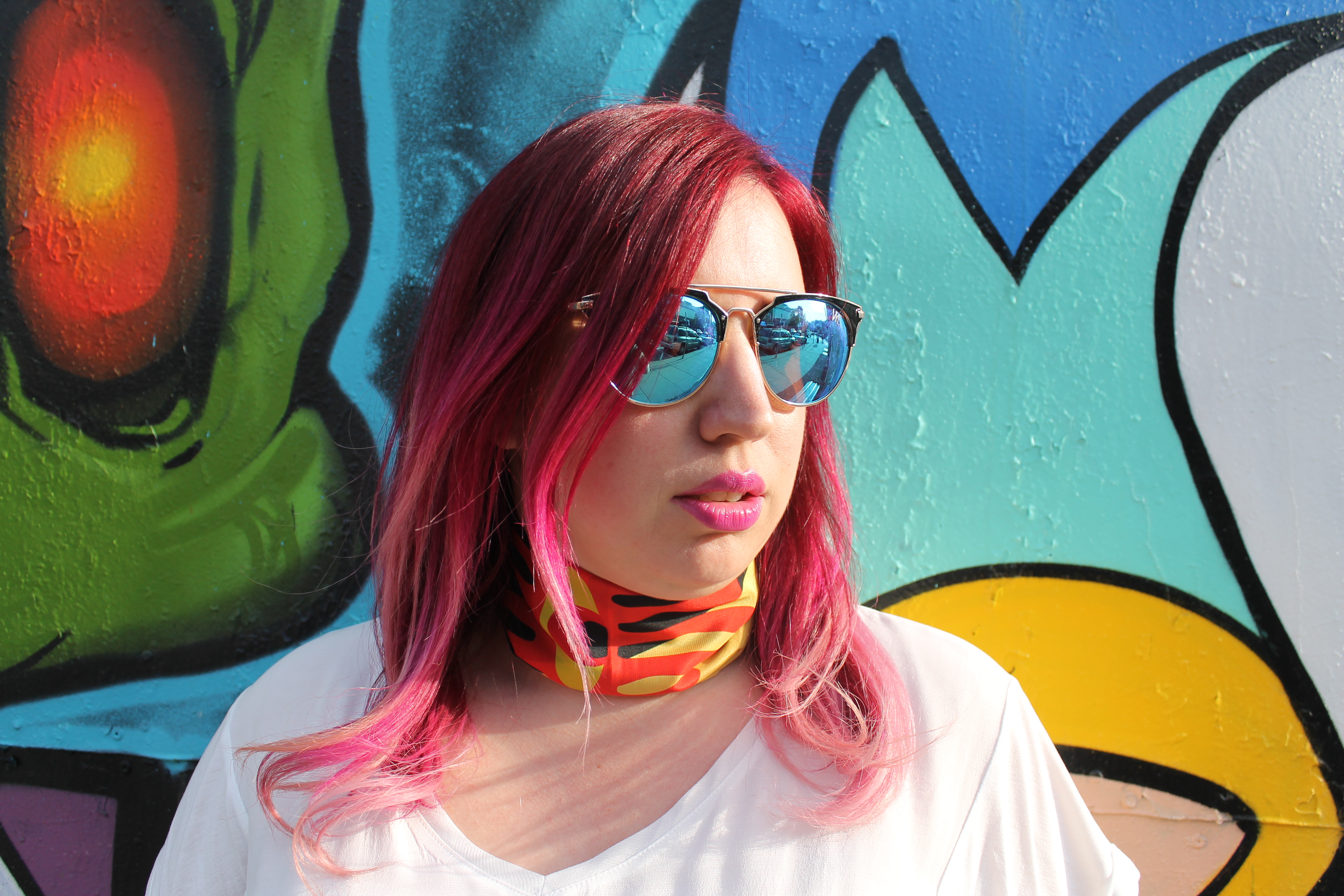 Like these killer blue mirrored sunglasses. Not only do they look cool, they're the perfect commuting buffer – there's no accidental eye contact with your fellow straphangers when you're wearing these fabulous frames.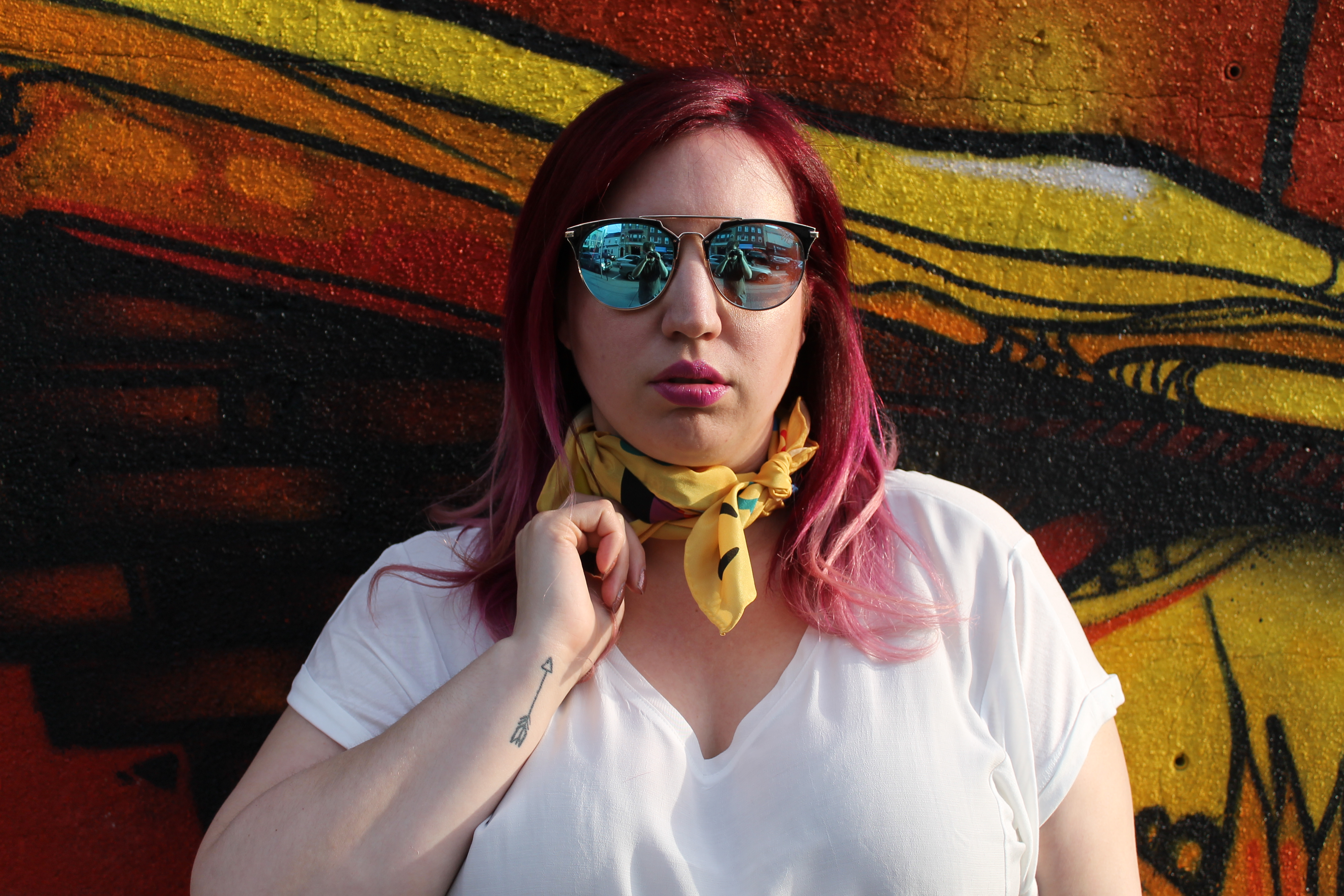 Or this trippy-drippy scarf. Where else can you find something so quirky and stylish? It throws some serious Illuminati vibes, with squidgy eyes floating over a black triangle. But depending on how you wear it, you can signal to the fashion mothership or keep your sartorial  status under wraps. A simple spiral wrap & tie allows the yellow edges to stand out, barely showing the print at all.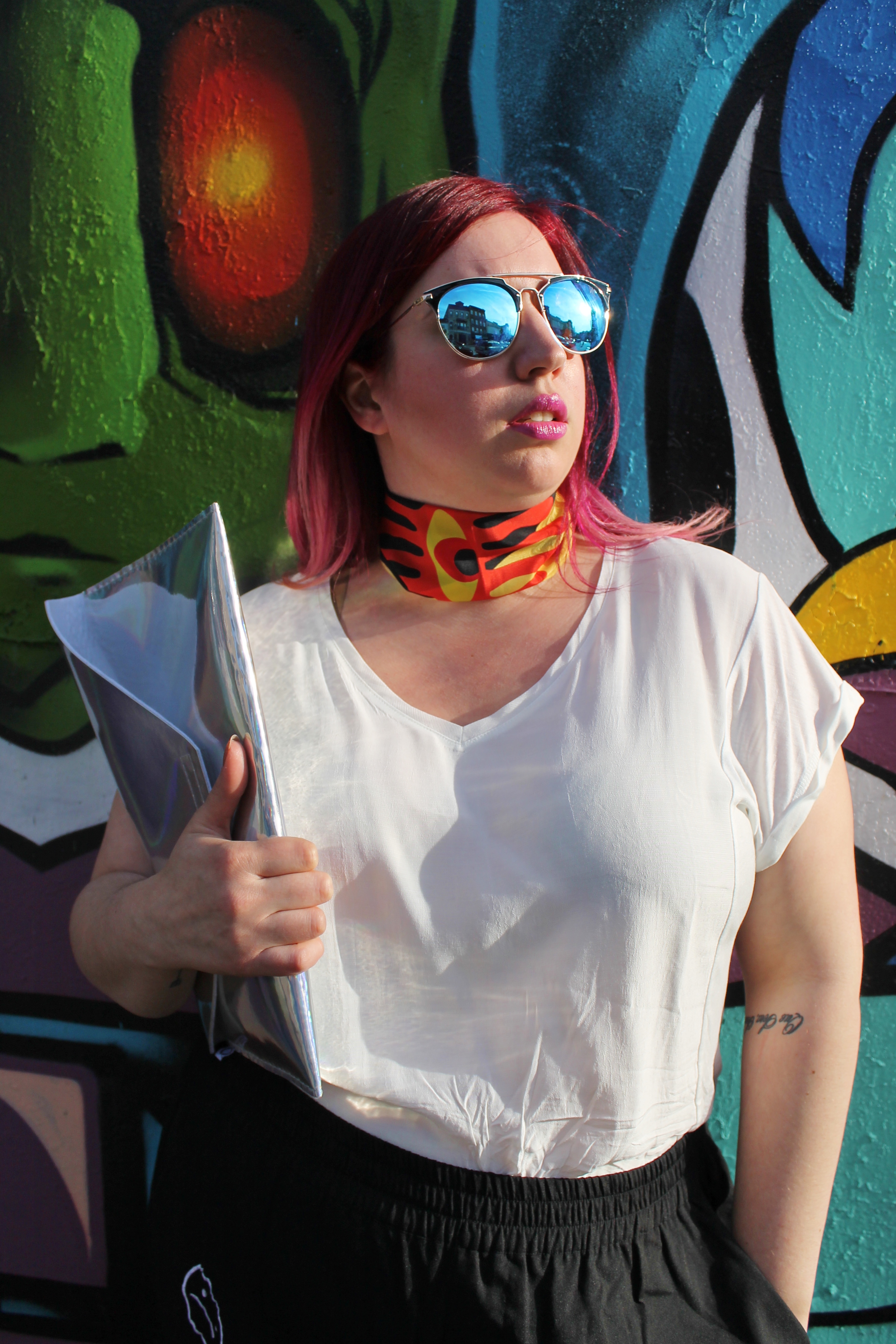 Or give it an on-trend fold and a hidden back knot – this style puts a vibrant red eye right in the center of your throat. Think of it as your fashion chakra, your sartorial third eye.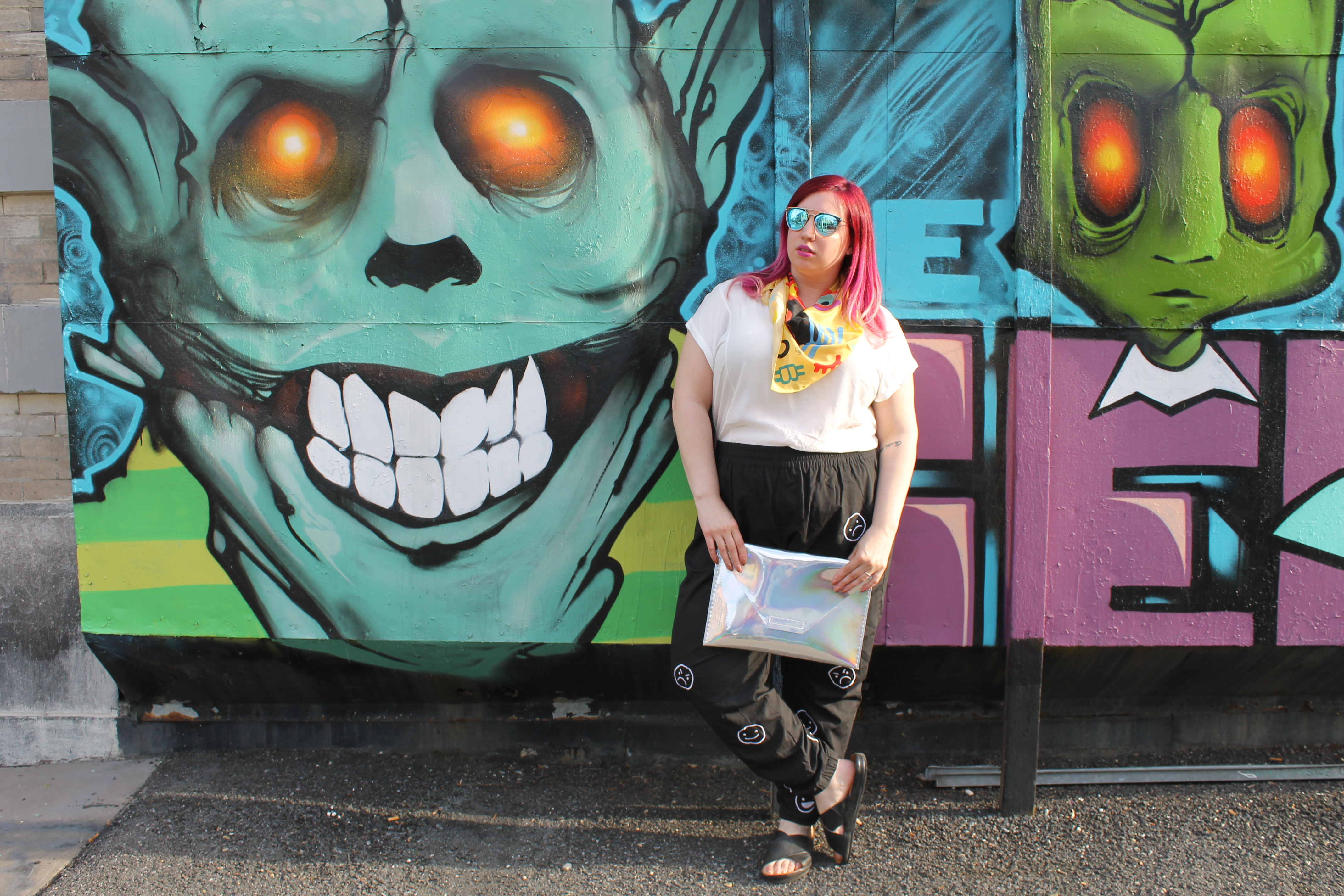 Or go old school, with a triangle fold and back tie, and expose a whole half of the eye-catching print to the world.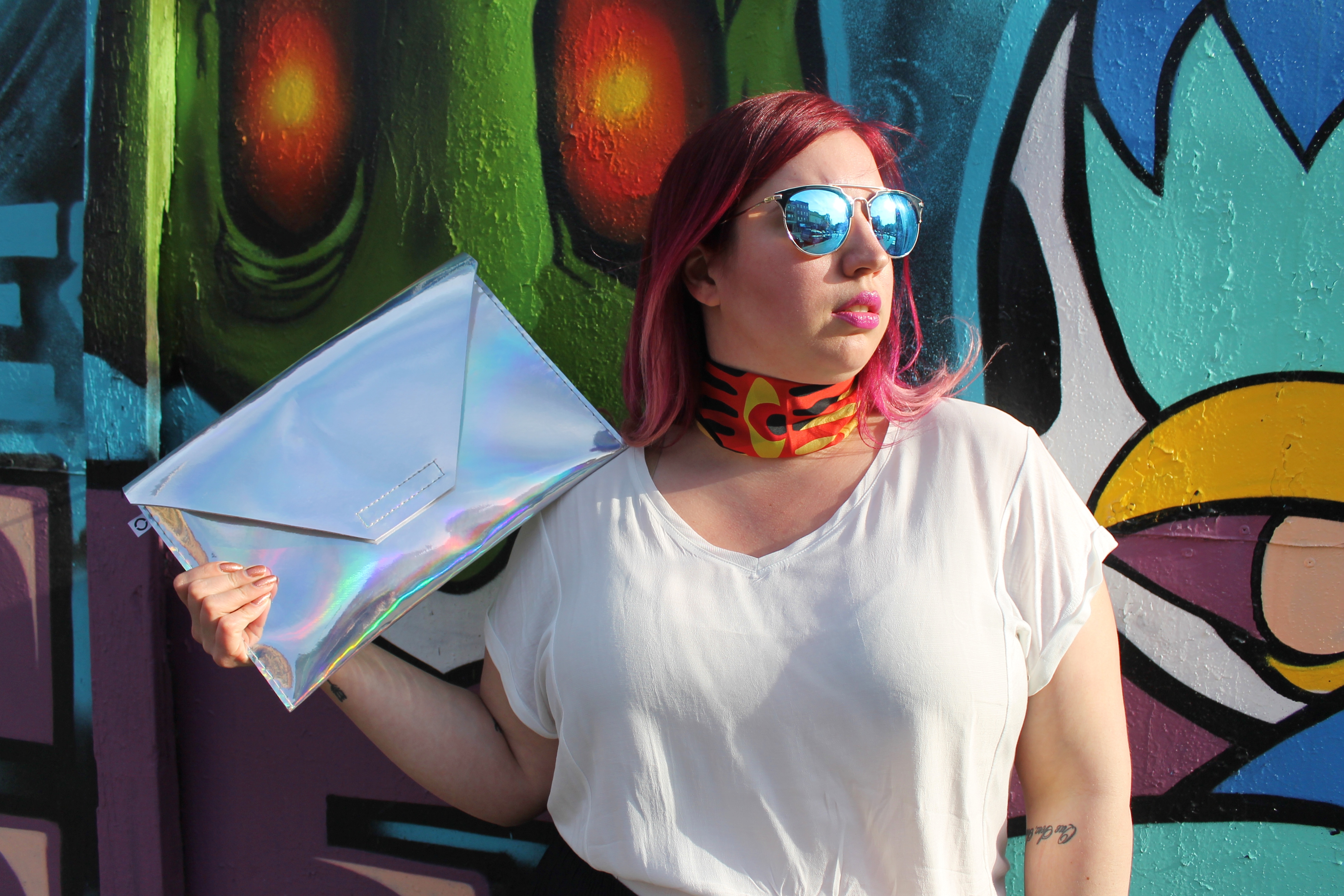 Another fabulous find that has satisfied my inner magpie, is this holographic silver clutch. It comes in two other colors, in case silver ain't yo thang, The silver almost acts as a neutral, and plays well with other statement accessories, without overpowering any piece.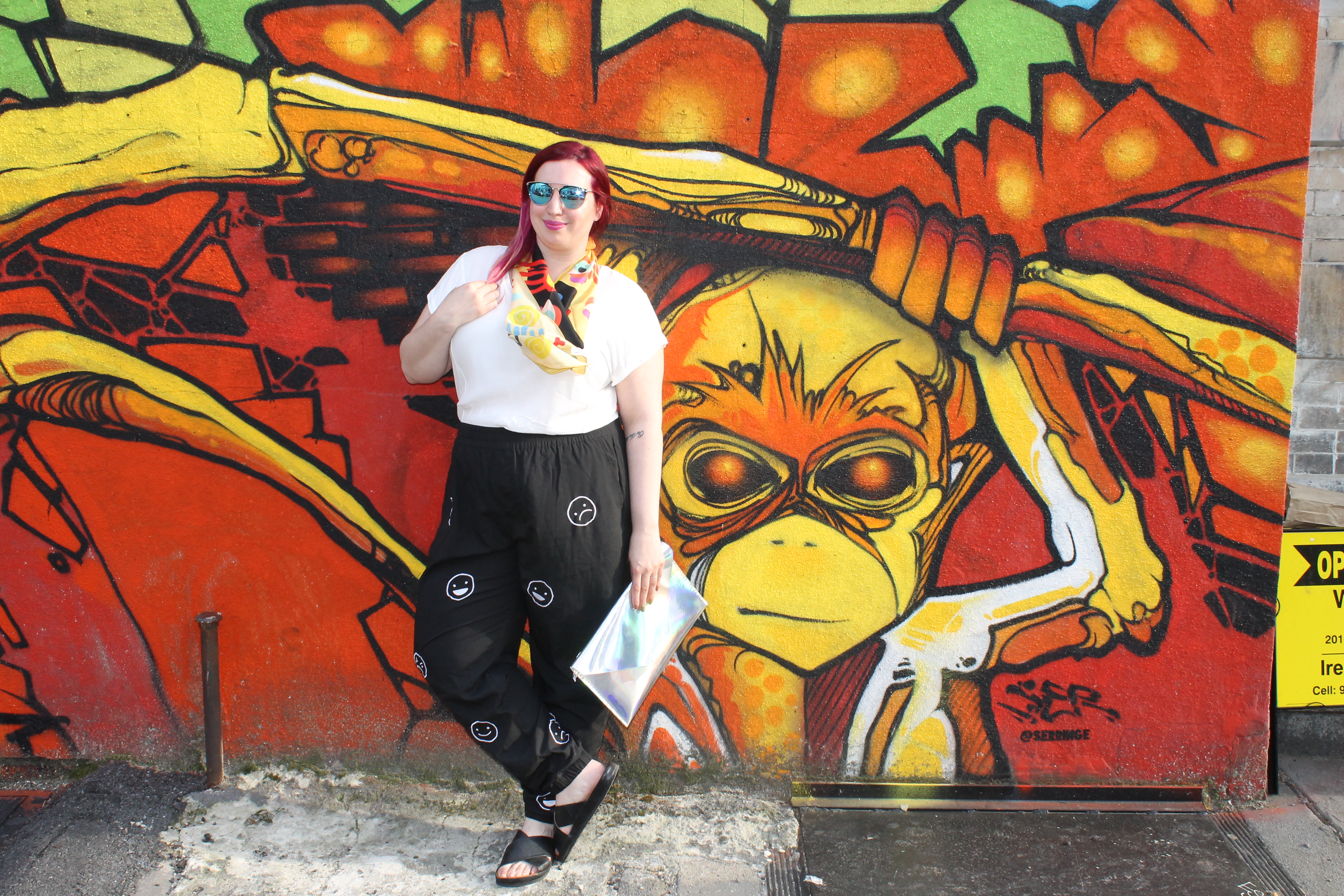 Consider it the rug that tied the room together.
And speaking of tying a room together…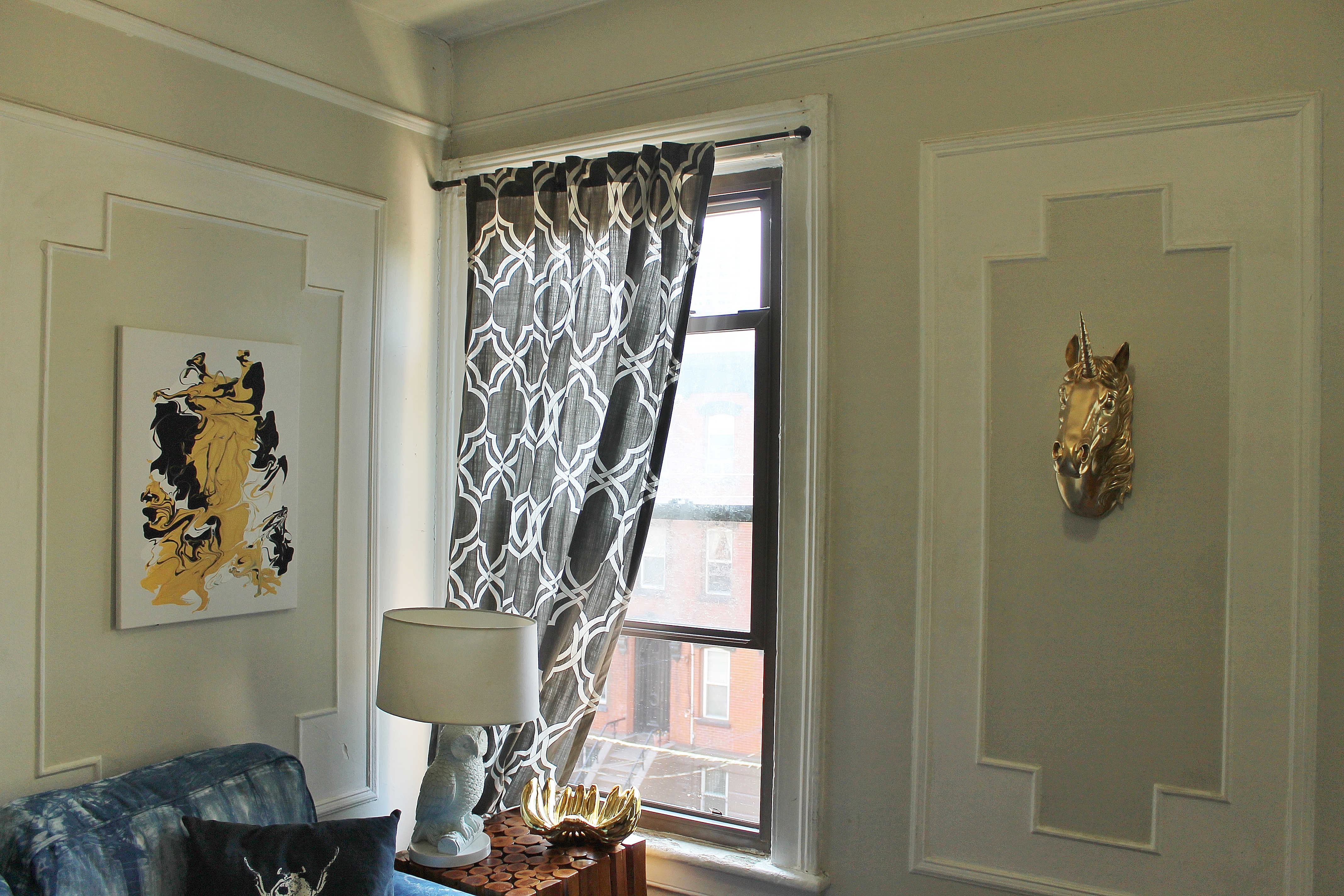 I have a growing collection of vegan taxidermy, including a plaid soft deer head, a white & gold deer head I painted, and a newspaper-covered rhino head. Now this golden unicorn head has joined the wall team.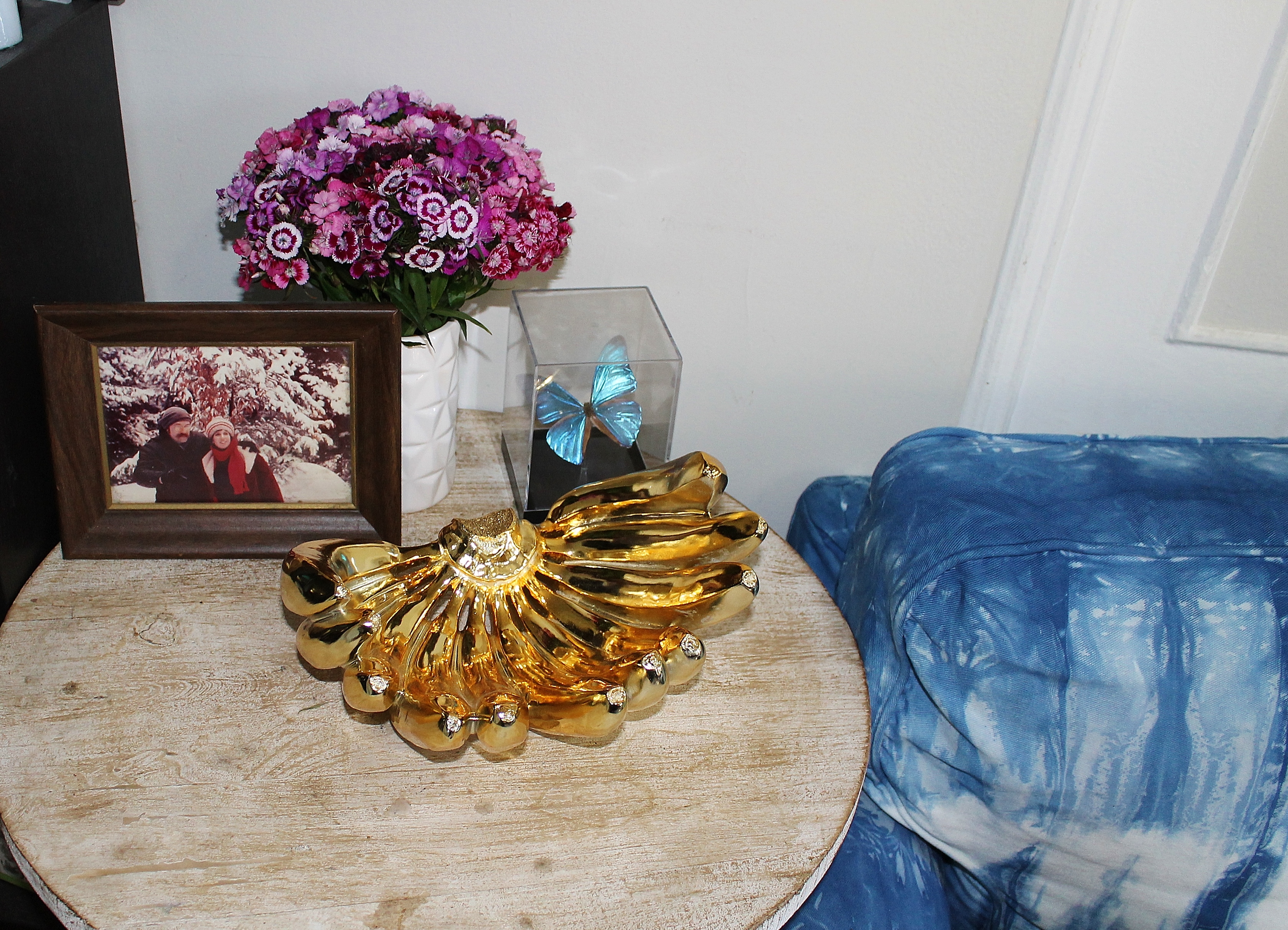 And the banana bowl is too fun and irreverent. Seeing it makes me smile, as my best friend and I have an inside joke about bananas that is so old that we no longer remember how it began.

Want to see the rest of my curated collection with Fab.com? Head to their site now to shop all of my picks, and check out my interview on their blog too!
Sunglasses: VYE Eyewear 
Scarf: ELOI
Clutch: Veronique
Unicorn Head: White Faux Taxidermy
Banana Bowl: Interior Illusions
Items were gifted by Fab.com for this post. All images shot and owned by Liz Black.