When I was four, my mom signed me up to take ballet lessons. I was an awkward jumble of stubby limbs and energy, more interested in my floaty tutu than actually learning the moves. I loved the contrast of  the pale pink against my black dance bodysuit, and how my mom bought me black ballet slippers, instead of the boring beige ones the other girls had on. My teacher didn't like that though; she felt that all the little girls should be clad in white and pink, and my black made me stand out from the pack.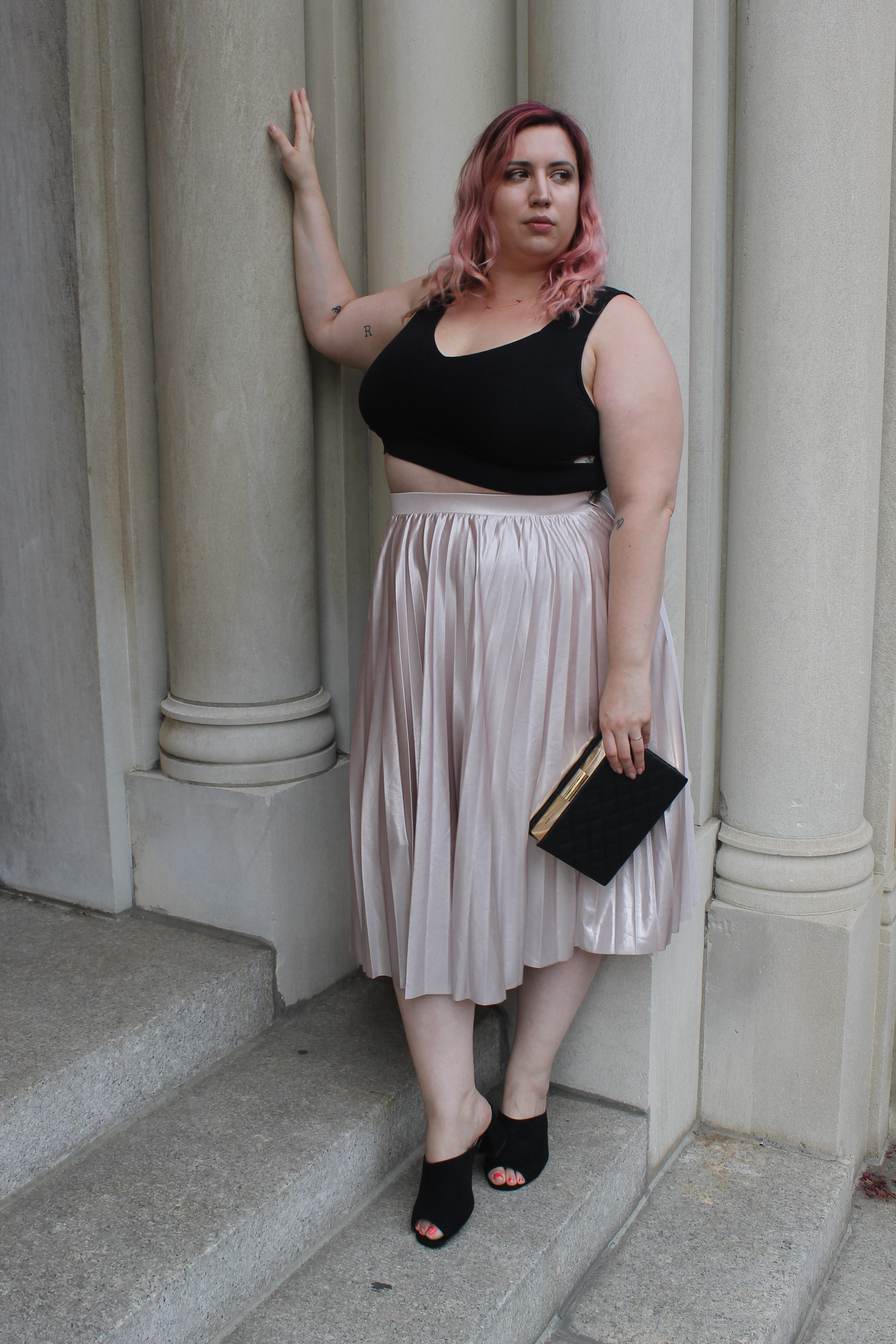 Obviously my career as a ballerina took off after that – I attended the American Ballet Company, toured the world as a Prima Ballerina…no, literally none of that happened. I stayed in that class for less than a month before I convinced my mom that it wasn't for me – I wasn't willing to conform and let the teacher strip me of my individuality – plus I really sucked at it.
But even though ballet was clearly not for me, I still admired their dedication and strength.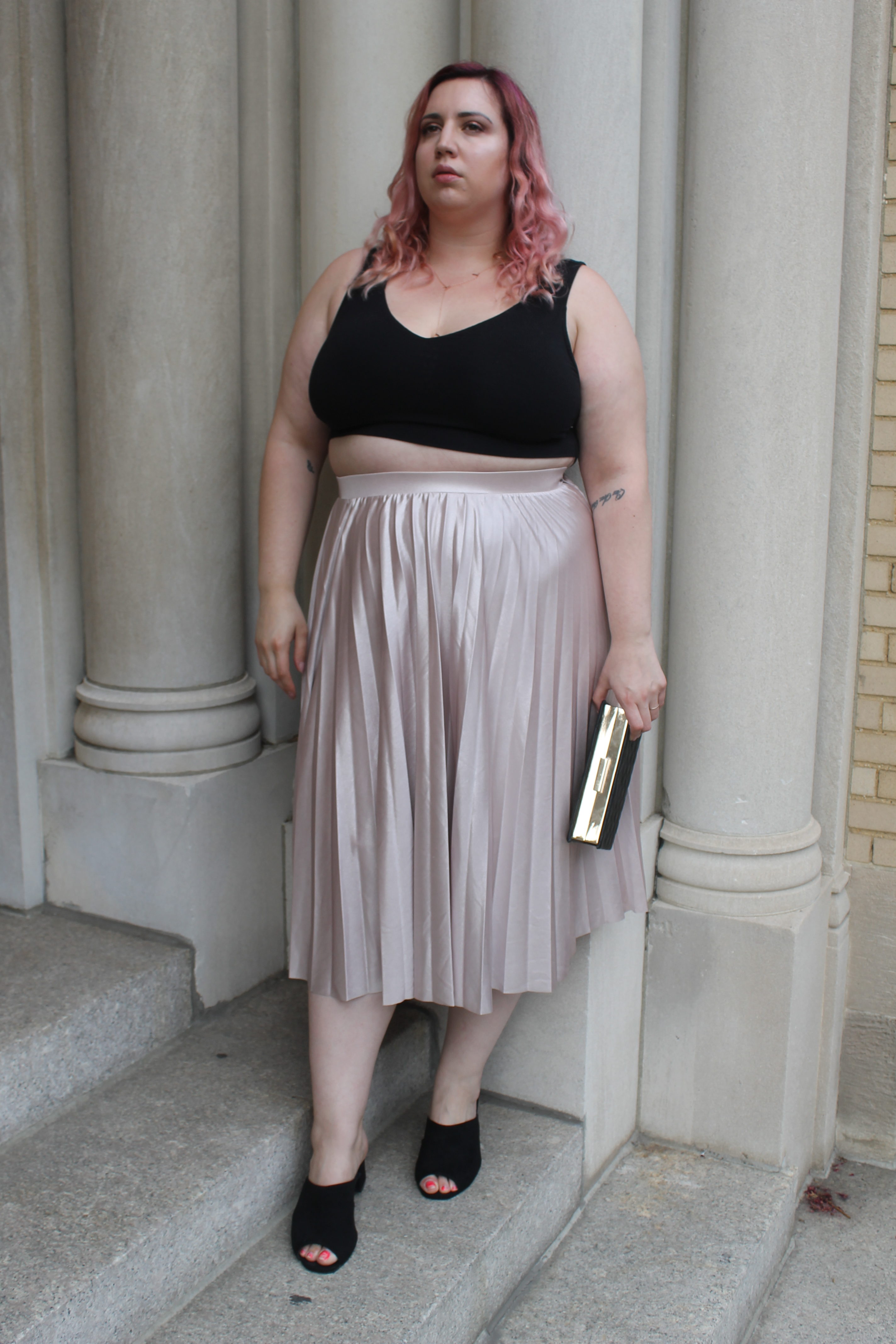 So when this pale pink pleated metallic midi skirt showed up in my latest Gwynnie Bee box, I knew exactly what I wanted to pair it with.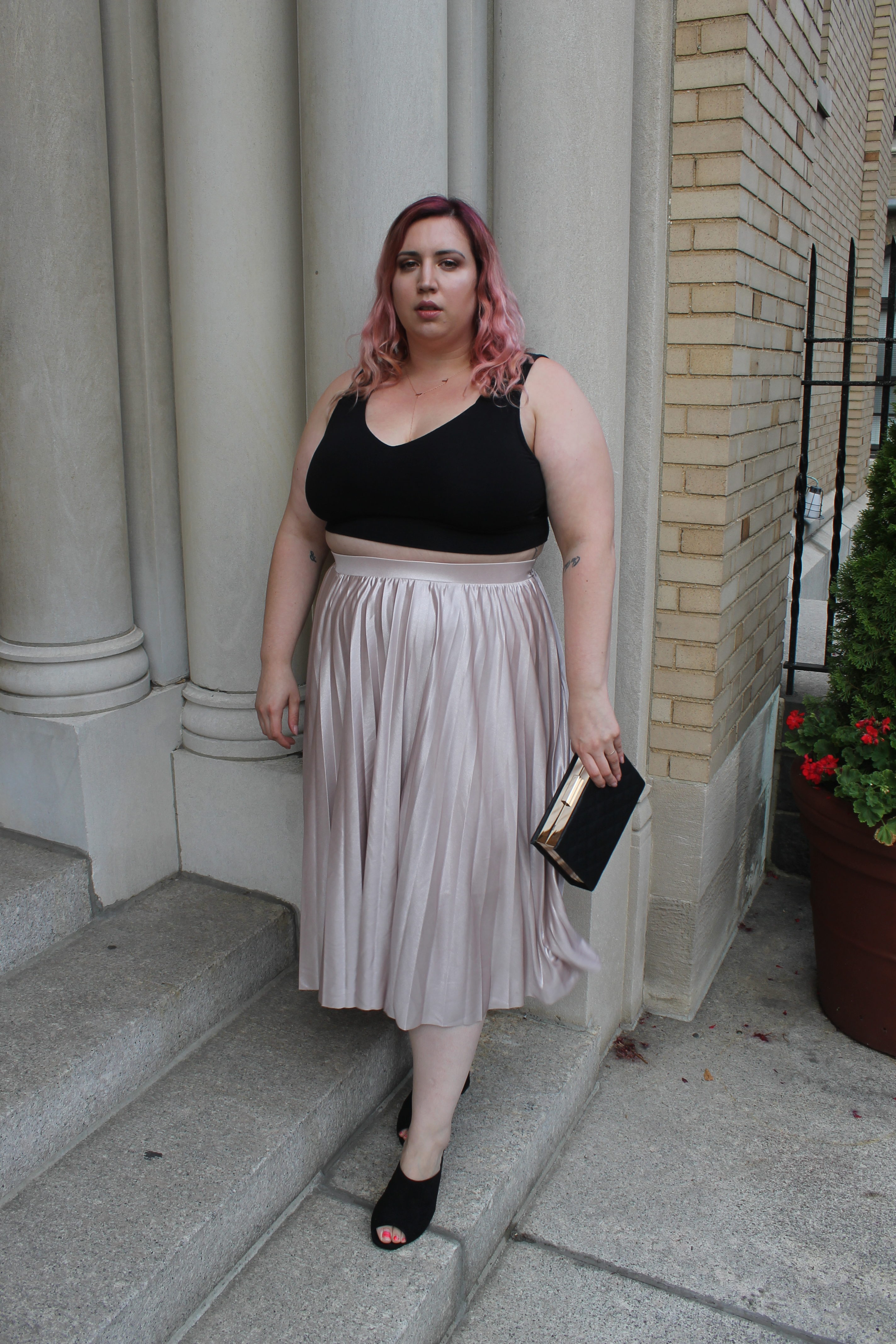 This black ASOS crop top took the place of my ballet bodysuit, and black heeled mules gave a nod to the concept without making it costumey.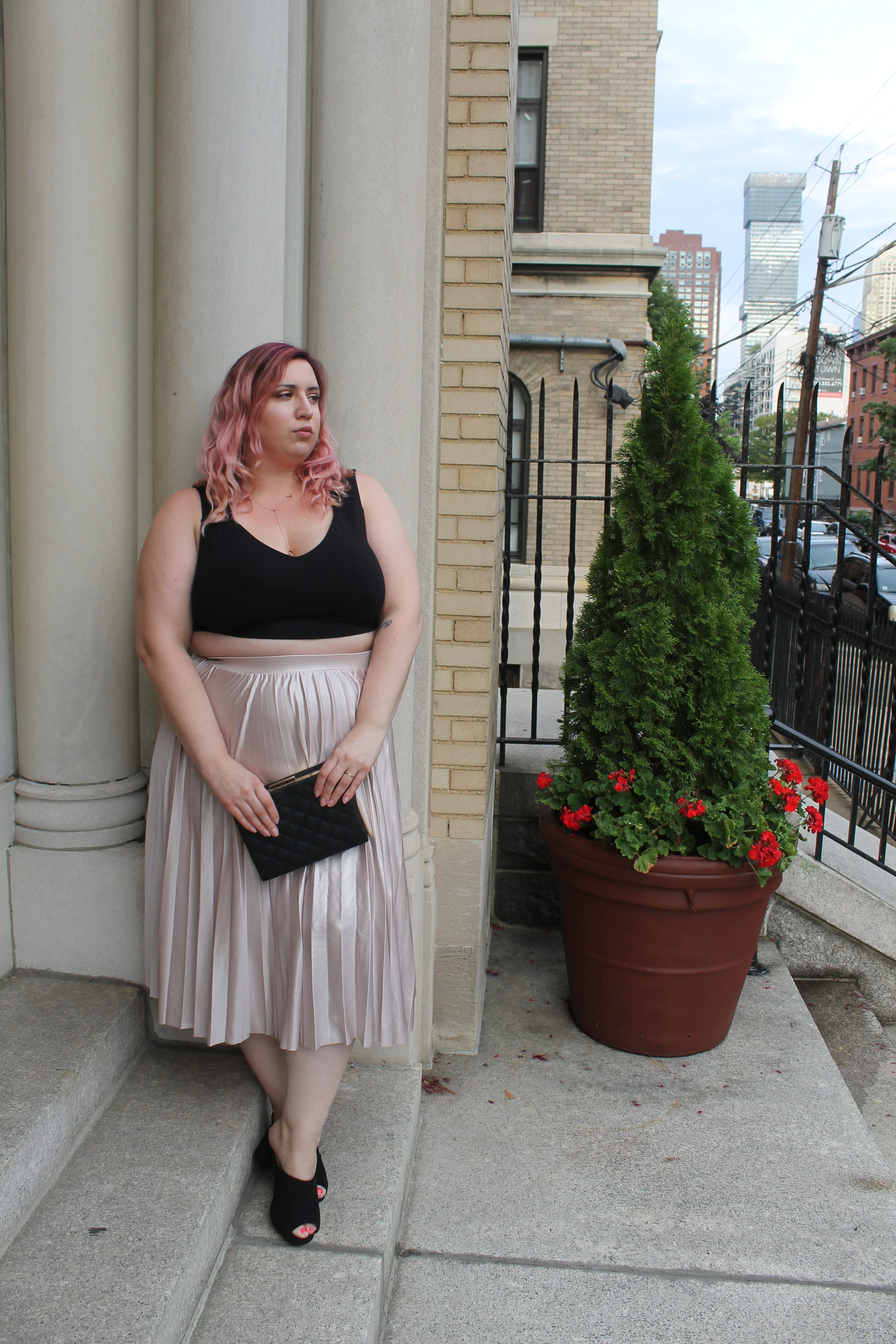 I loved this look, but I know it's not something I would wear constantly, which is why I love being able to rotate in pieces from my Gwynnie Bee closet. Not knowing 100% which pieces I'll receive out of my selection is exciting and gives me the opportunity to try different styles that I might not initially consider, like this Rachel Roy skirt.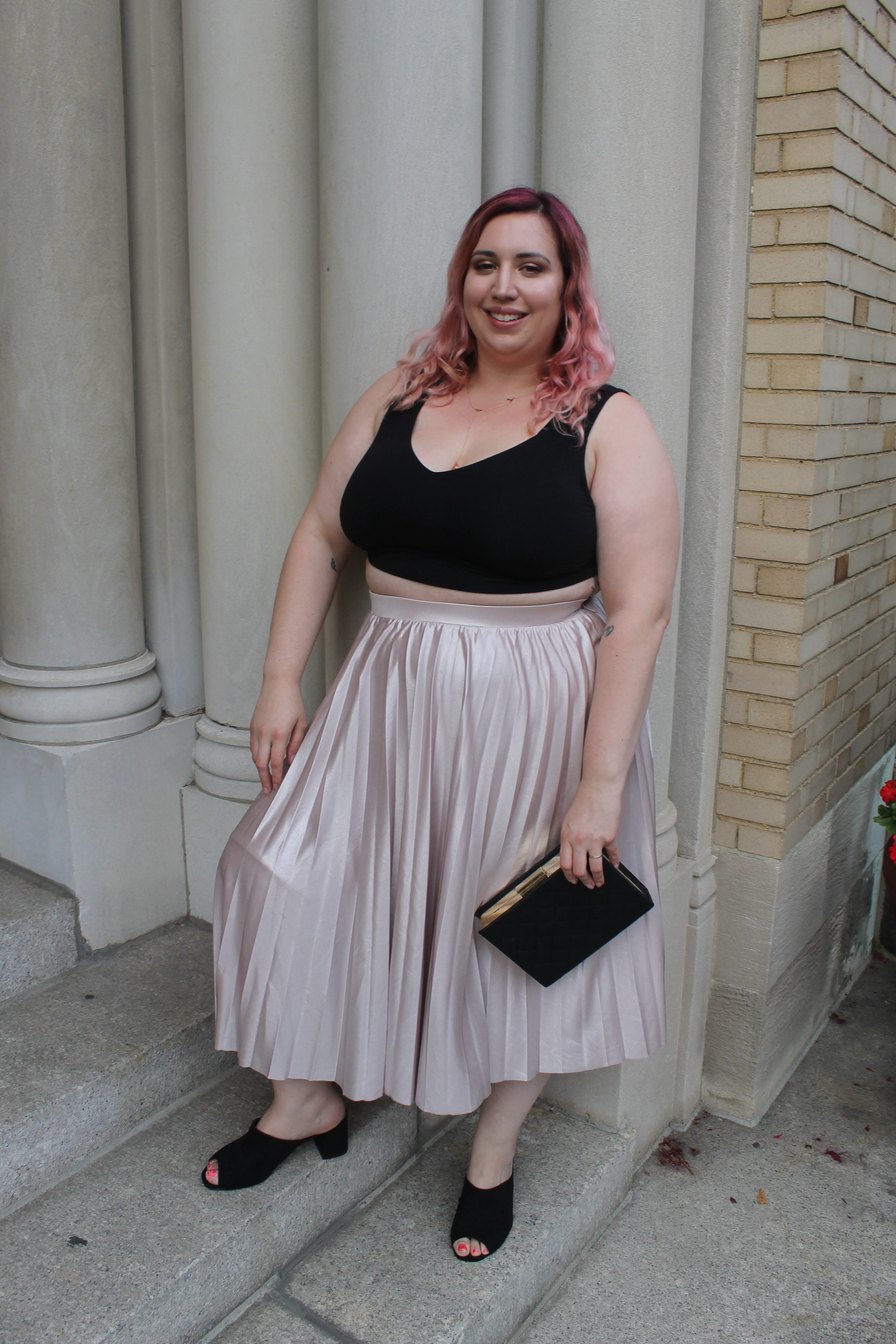 Want to try it yourself? I'm giving away 30 days FREE! Just click this link to sign up for your free trial today!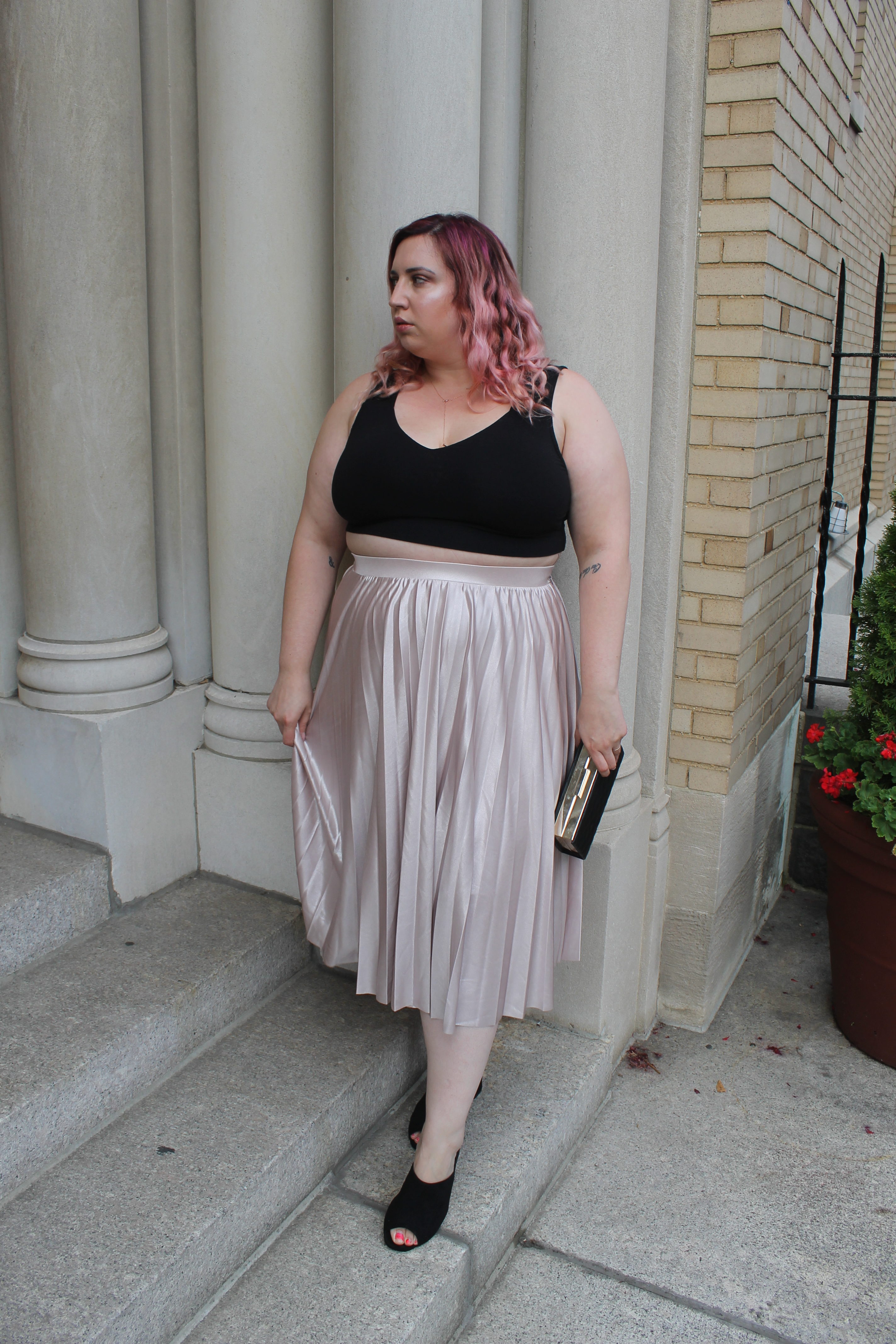 Top: ASOS
Skirt: Rachel Roy
Shoes: Yours Clothing
Bag: ASOS
Necklace: Adornia