Accessories are like the icing on the cake — pleasing to the eye and sartorially delicious — and they can really make or break an outfit. Since fall is the perfect time to start layering, why not include your jewelry, too? Today I'm talking about the latest jewelry trends, a curated list of some of my favorite pieces, and the best ways to wear these with your autumn outfits this year.
Eclectic Essentials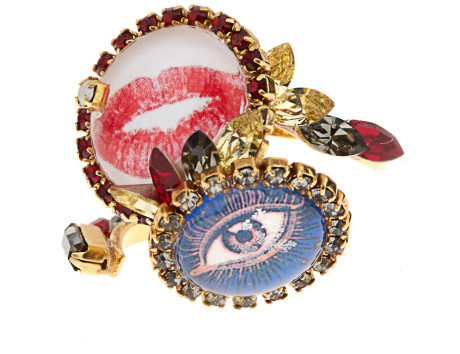 It's fun, it's whimsical, it's bold, and according to Vogue, eclectic jewelry is hot for fall. Eclectic jewelry works best when you allow it to be the star of the show. Sleek sheath dresses, monochromatic ensembles, and other low-key outfits (like even a simple t-shirt and jeans) really let your trendy trinkets shine. The Erickson Beamon Say Cheese Ring pictured above is an excellent example of just how ornate and unique jewelry can be this season.
Fringe Benefits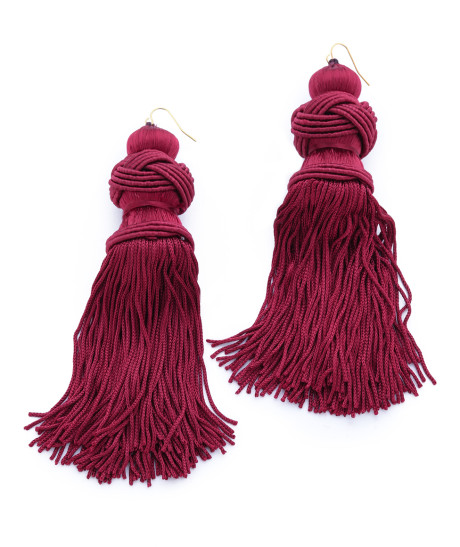 The latest Harper's Bazaar article includes fringe and tassel jewelry in its trend report. Whether they're beaded, crafted from chains, or made of fabric or leather, there are many fringe benefits when you want to look stylish this season. Choose larger versions to really make an impact with shoulder skimming fringe, or opt for something more demure for a subtle take on the trend. Featuring a bold marsala hue, which also happens to be the Pantone color of the year, these large Vanessa Mooney Broadway Earrings are an excellent choice for the sartorially daring.
Pretty in Pearls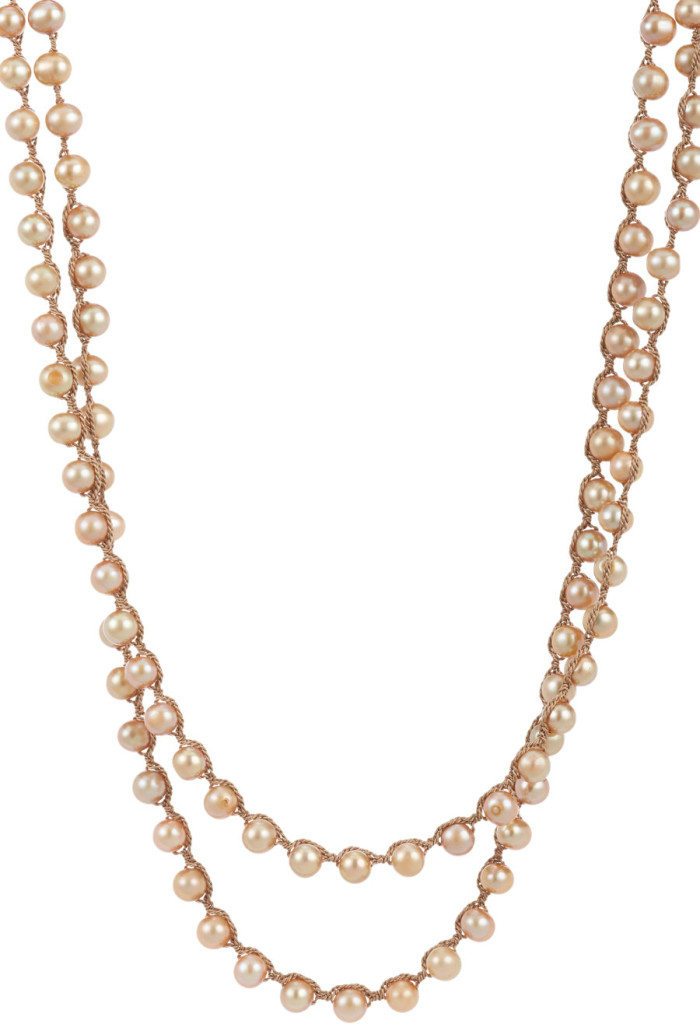 There's no shortage of jewelry on Lyst, including the currently coveted "girls in pearls" trend. Pearls are back in style and they're more popular than they have been in years. Fortunately, even for those of you who prefer a more classic, tried-and-true approach, pearls usually look great with just about anything. Want to ease into it (without looking costumey)? Pair a long sleeve shirt, blazer, skinny jeans, boots, and then layer multiple long strands like the Feathered Soul beige pearl necklace pictured above.
Bohemian Rhapsody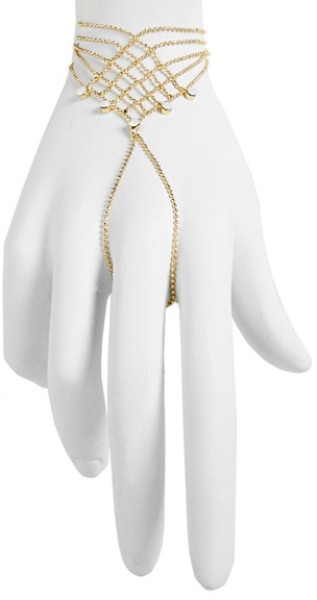 Ear cuffs, feather embellishments, and body chains are all part of the ever-present bohemian trend that's taken the fashion world by storm. With a casual, effortlessly chic vibe and a feminine appearance, bohemian jewelry is a light-hearted and free-spirited fashion choice. The Topshop gold beaded hand chain pictured above is an excellent example of what's currently trending. Wear this piece with a poncho or cape over a long sleeve top with a pair of leggings and fringe embellished boots. Top off the outfit with a messy side braid and floppy hat to complete the look.
Now that you've had a peek at the latest jewelry trends for fall and winter, it's up to you and your imagination to put together some great-looking ensembles. Just remember to stay true to your personal style limitations and always have fun with whatever you choose!
– Guest editorial –