I'm sure you saw my Refinery29 article about Rachel Antonoff's collaboration with Gwynnie Bee, but I'm sure you're wondering, how's the fit? Well, I happened to model four of the items for Gwynnie Bee's website, so I'm here to tell you exactly what they're like!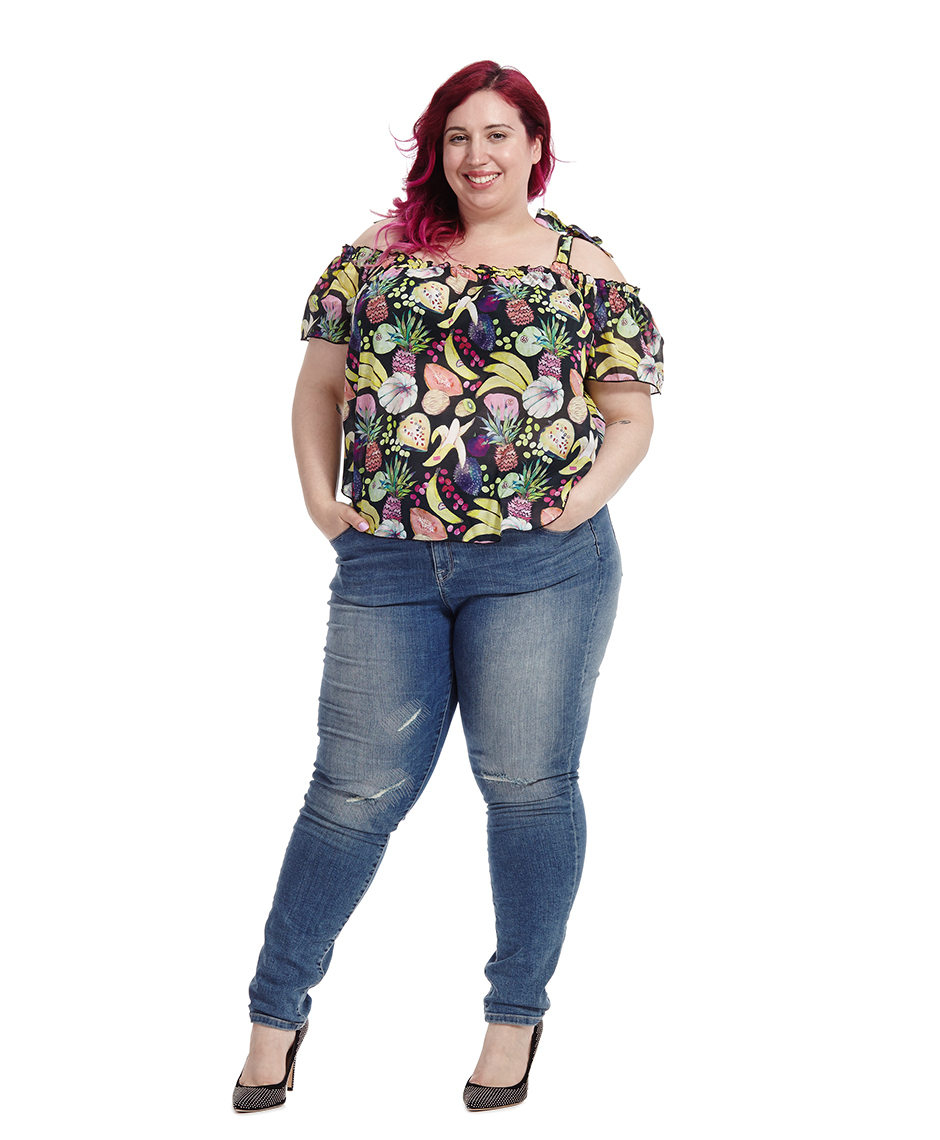 The Rico Top in Tutti Frutti hits every mark. A fun print, good fit, light, and a ruffled off-the-shoulder neckline with cute self-tied straps. It's relatively sheer, so depending on your comfort level you may want to layer a cami under it (I just wore a black bra). It's really light and airy, so it's very comfortable and ideal for hot weather. The neckline has elastic so it seems to stay put even when I'm moving around.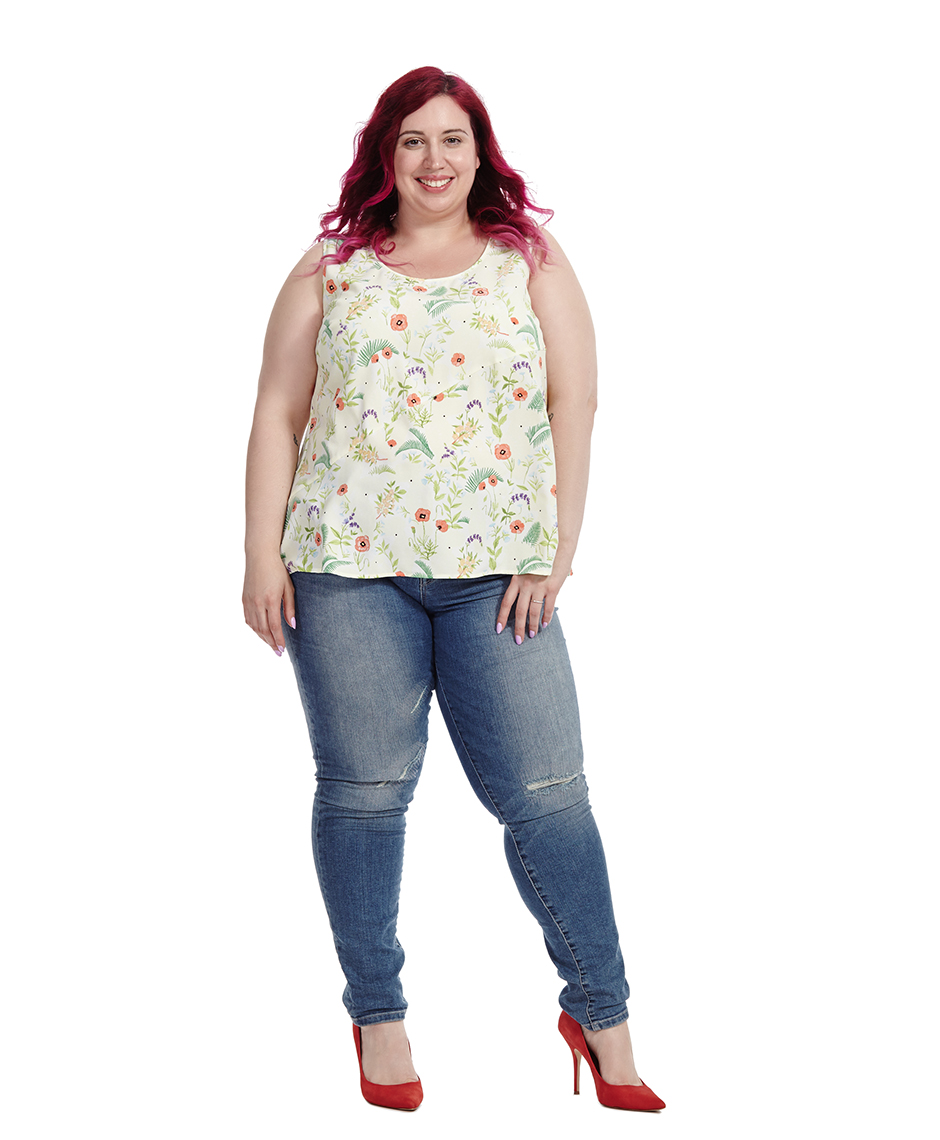 The Ramos Tank in Parrot Print is super cute. Bright and beautiful, the dainty blooms look like they've been sketched by hand onto the top. It's light and comfortable, but feels like a crepe without any real stretch. The silhouette is loose, and I would personally wear it tucked in as I think its a little shapeless otherwise.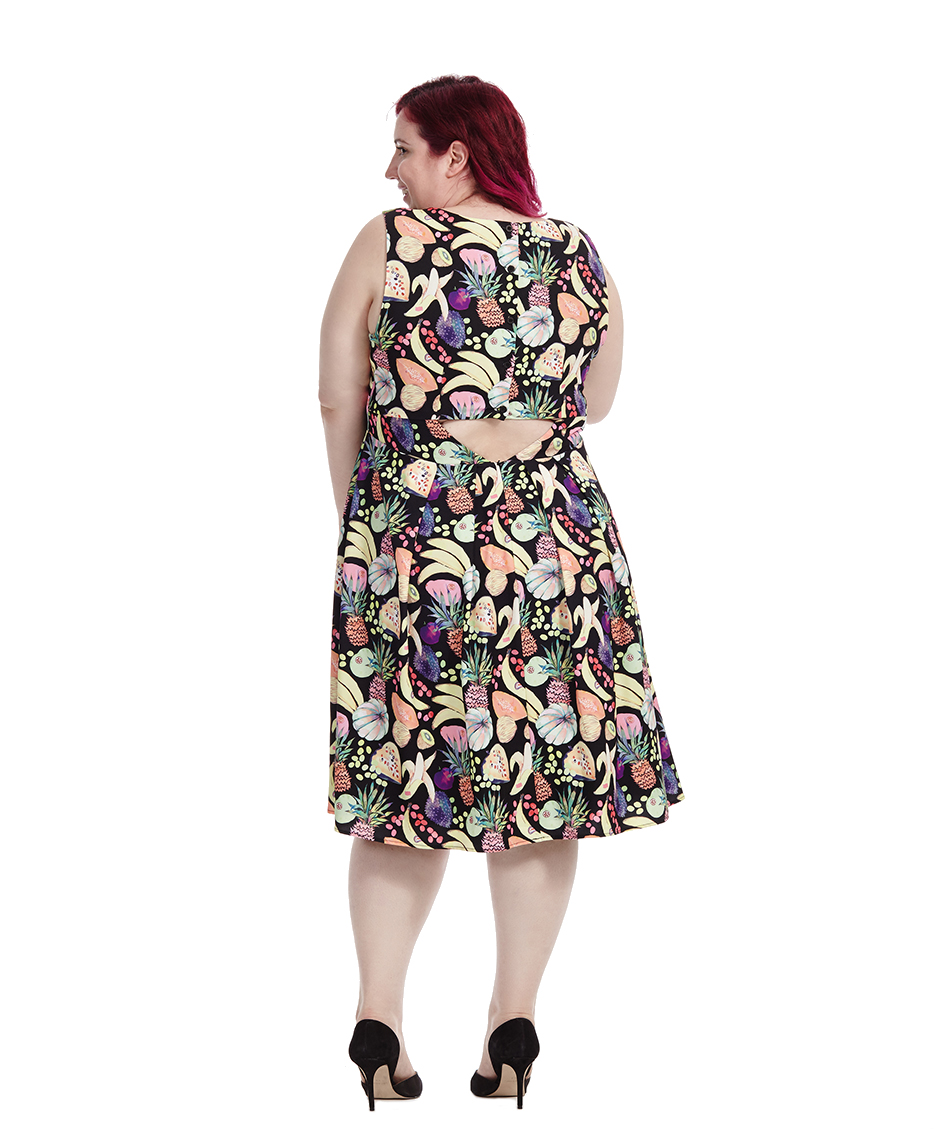 I LOVE the Daniel Dress in Tutti Frutti. The print is SO much fun, it's like a fashionable fruit salad thrown onto a dress. The fit is on point, and I love love love the back cut out. It covers my little back rolls and just leaves a small triangle of flesh exposed in the middle of my back. I can wear shapewear and a regular bra with it without either showing. The material is light and airy and it has a tiny bit of stretch.."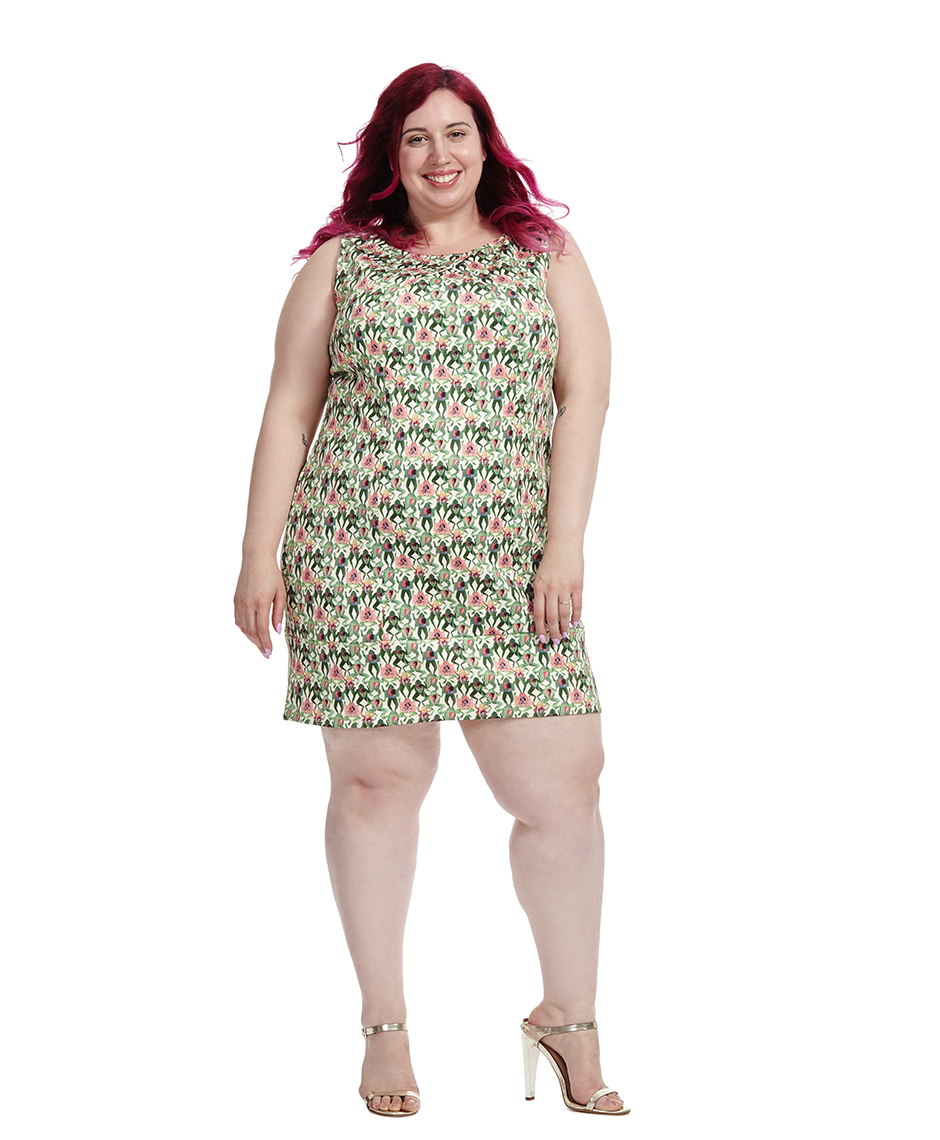 I love a dress with a sense of humor, and this dissected frog print dress is hilarious. That's right, the print is frogs in various states of dissection. Since my best friend and I bonded over dissecting frogs in 7th grade, this dress makes me smile. The print is small enough that people won't realize what it is from afar (if you're worried). The stretchy scuba fabric is comfortable and fits nicely, and the overall silhouette feels slightly mod.
Want to rent or buy the pieces yourself? You can get a month of free Gwynnie Bee rentals by clicking this exclusive link!