Now that it's finally summer, temps are rising and humidity is just beating the crap out of my curls. When you step outside your lovely air-conditioned apartment and feel that blanket of humidity sitting on your shoulders, the last thing you want to do is put on any clothes. But alas, we live in a "civilized" society, and nudity is frowned upon in most social situations. But I digress….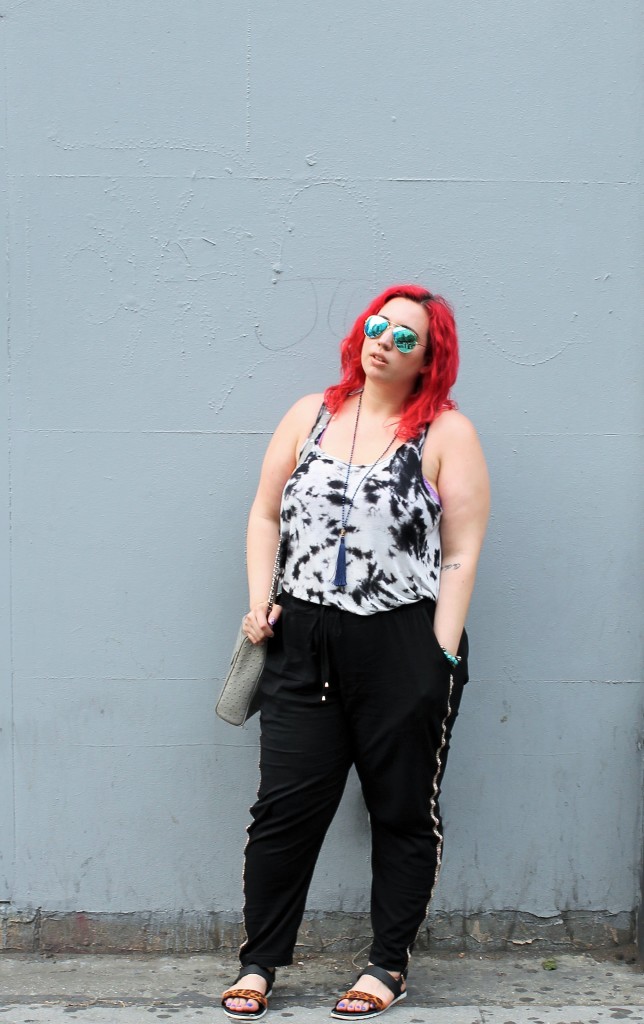 Fortunately for me, Torrid recently sent me some summer goodies, and I was super stoked — not just because everything looked fantastic and fit like a dream, but because it was all  lightweight and comfortable — so important during these sticky times.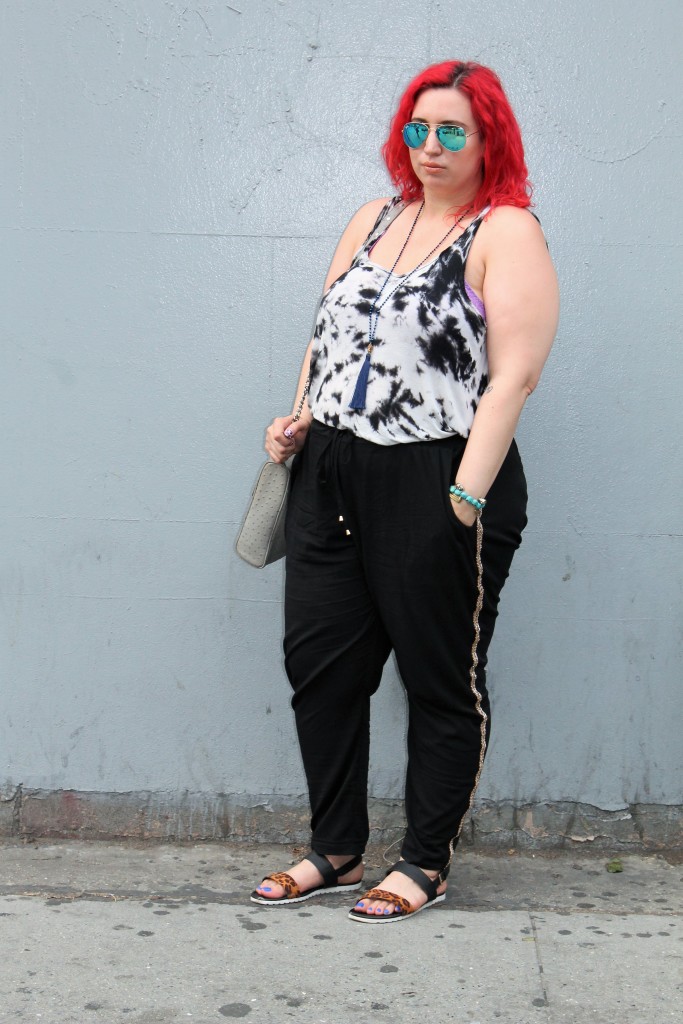 I'm basically obsessed with bralettes, and Torrid's lacy number is one of the absolute best styles I've ever tried. I wear a 38H, so I'm dealing with a lotta weight there, and I have have have to have some sort of support. Now that I'm working from home, there's no real reason for me to have to hang out in an underwire bra all day, but being bra-free gets uncomfortable with a chest this size. Bralettes are a perfect option, as they still offer support, but are wire-free and softer on the skin. The Torrid bralette extends a bit lower than most options I've found, and could totally be worn as a crop top (which I'll be posting about in a future Bustle article).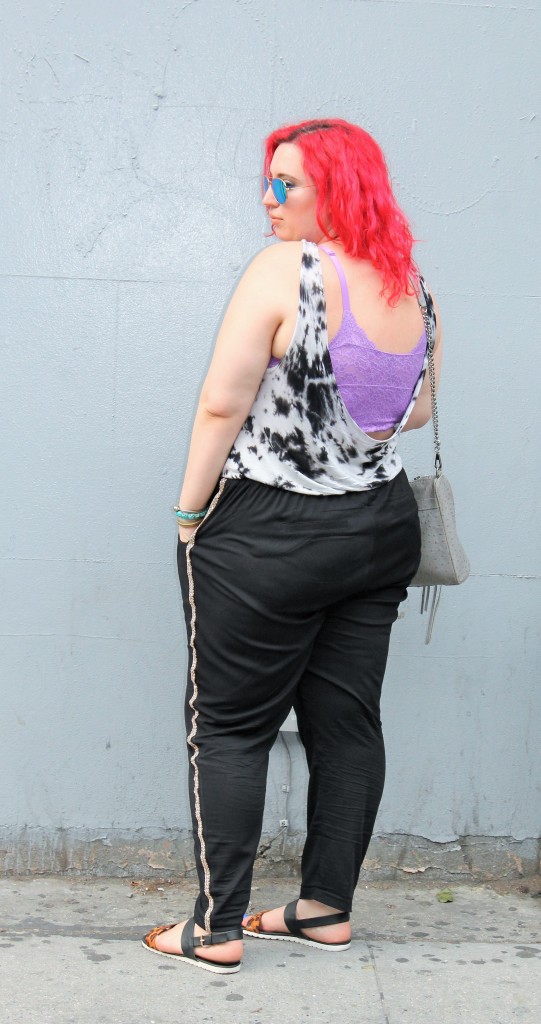 It's also a perfect option to be worn with this draped-back top. I personally am not into showing off my bra, but the lavender lace is too good not to be shown.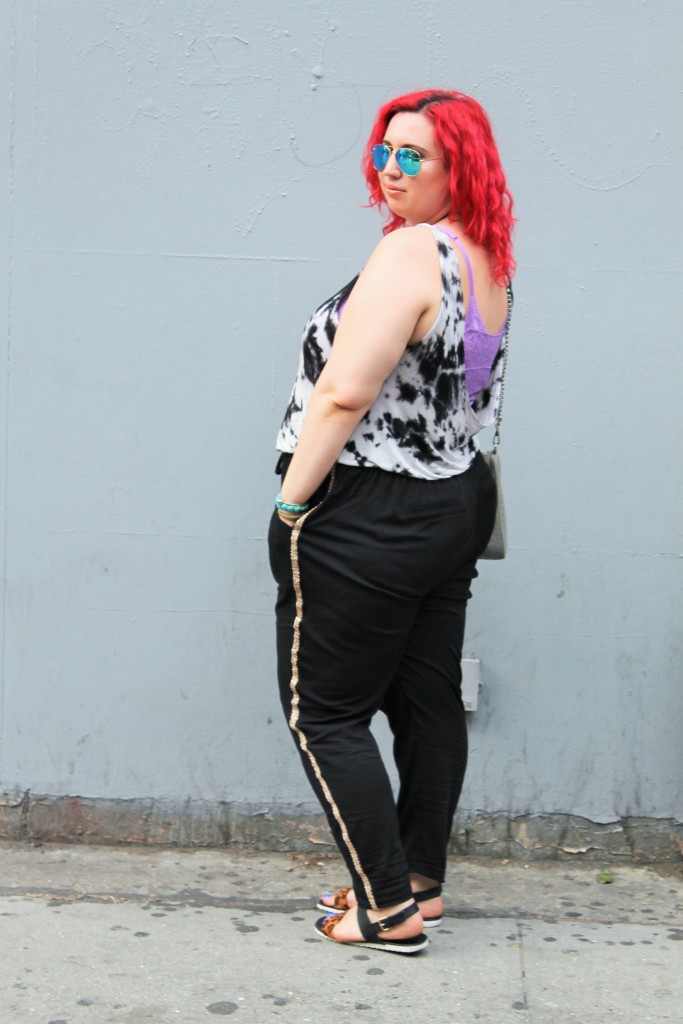 These pants are one of my favorite items — they're very lightweight and have a surprising amount of stretch, although they appear to not be stretchy when you first look at them. The stripe on the side is actually tiny gold beads, which adds a glam touch to the athlesiure look.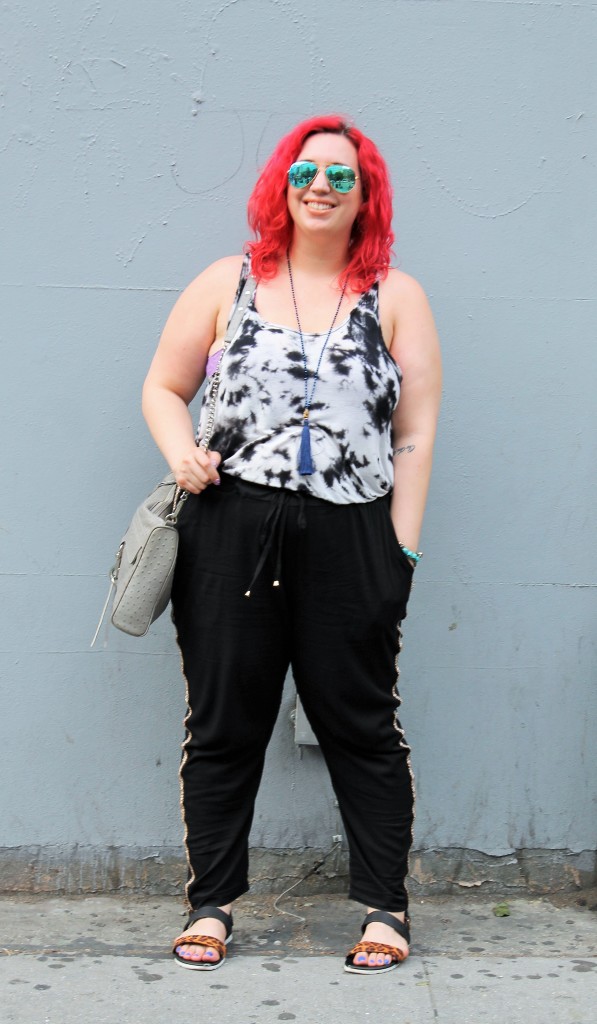 (All Torrid items were gifted. My opinion is my own.)
Top: Torrid
Bralette: Torrid
Pants: Torrid
Bag: Rebecca Minkoff
Sunglasses: Ray Ban
Sandals: Torrid
Necklace: Vintage