When I was in Providence, Rhode Island, for StyleWeek Northeast (more on that soon), the hotel I was staying in, the Omni Providence, had some of the most perfect areas that just begged for a photoshoot.
Come pose like a boss bitch on us, the couches whispered…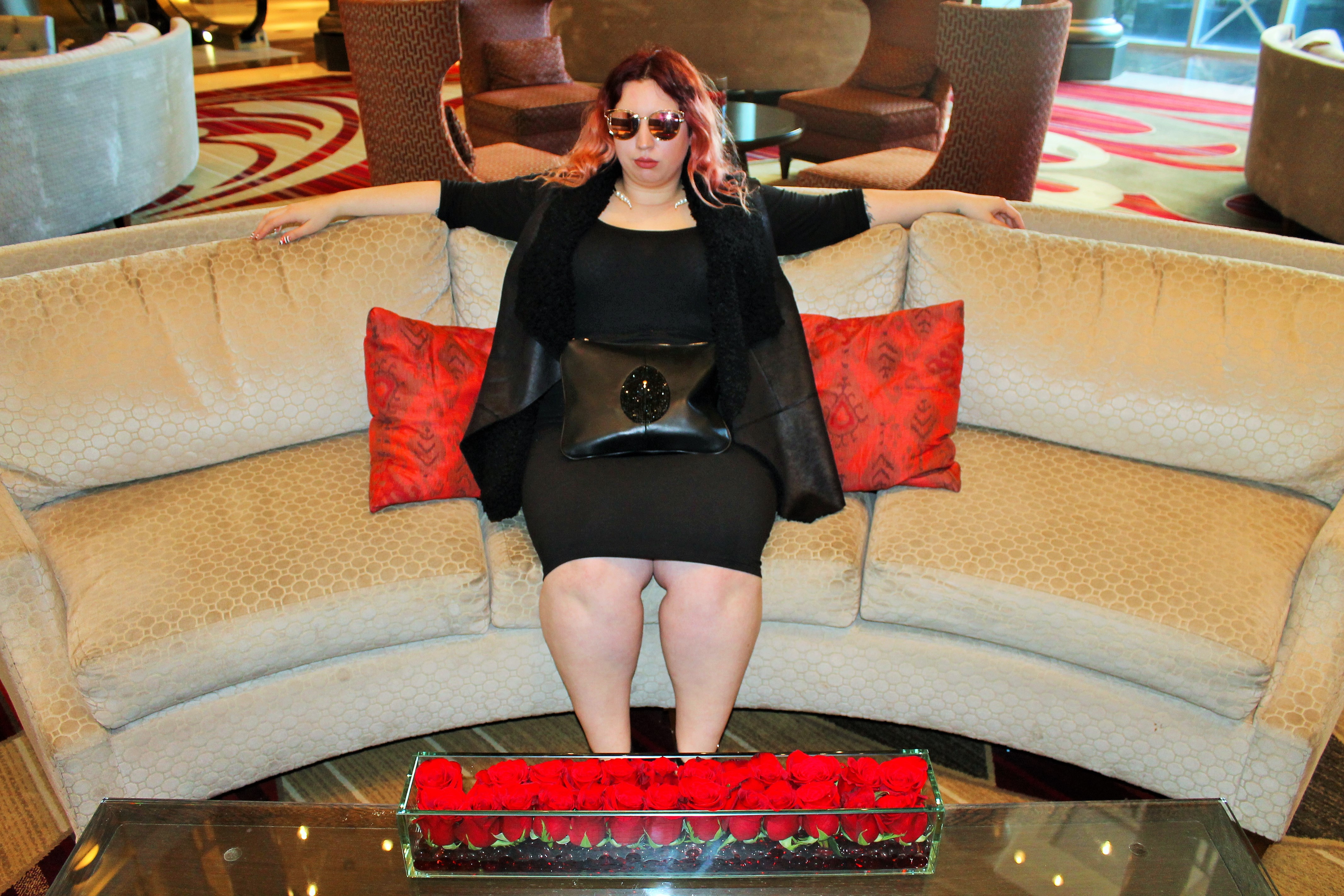 Look like a sexy ghost on me, the escalator buzzed…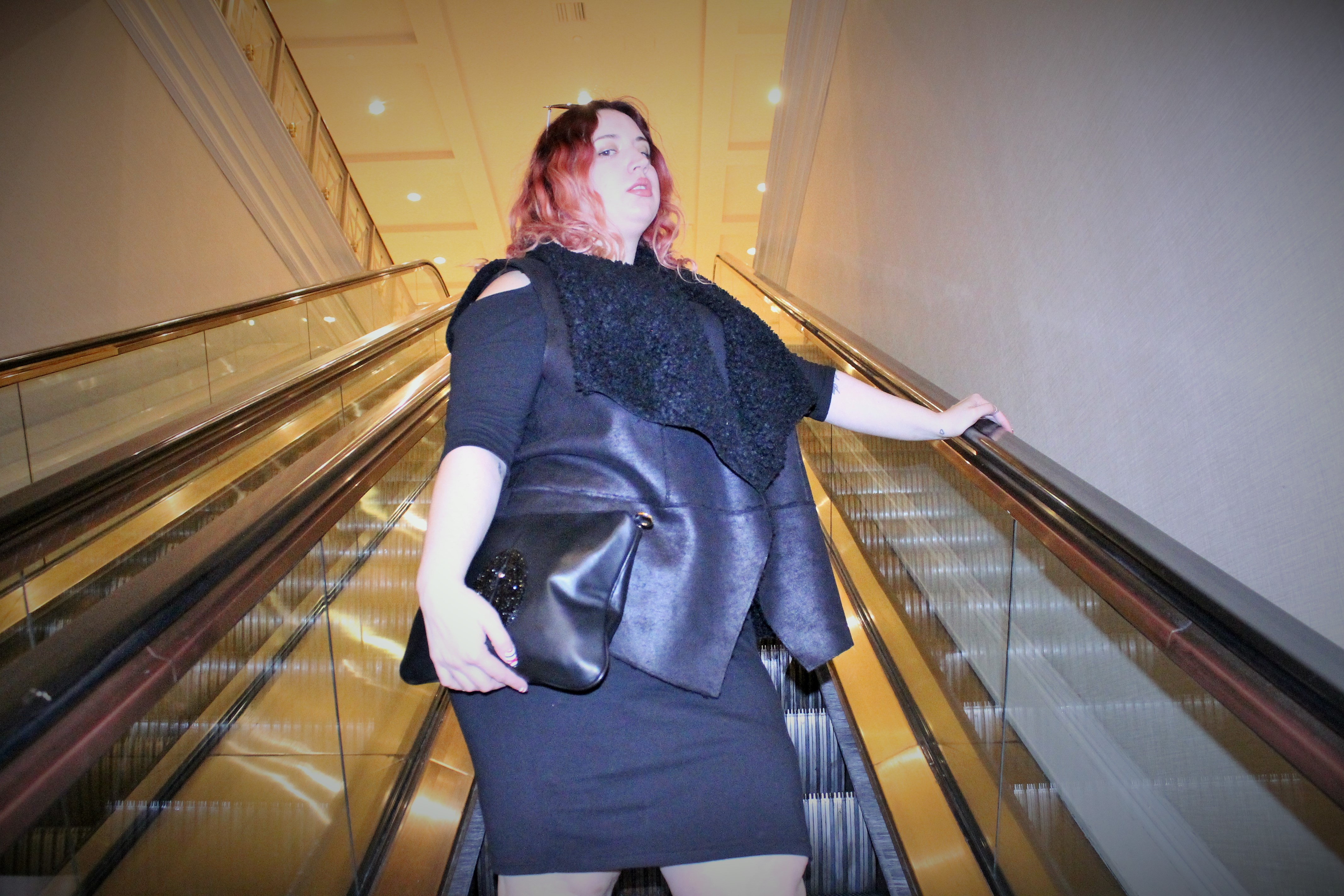 Laugh in front of us, the glass bubbles sighed…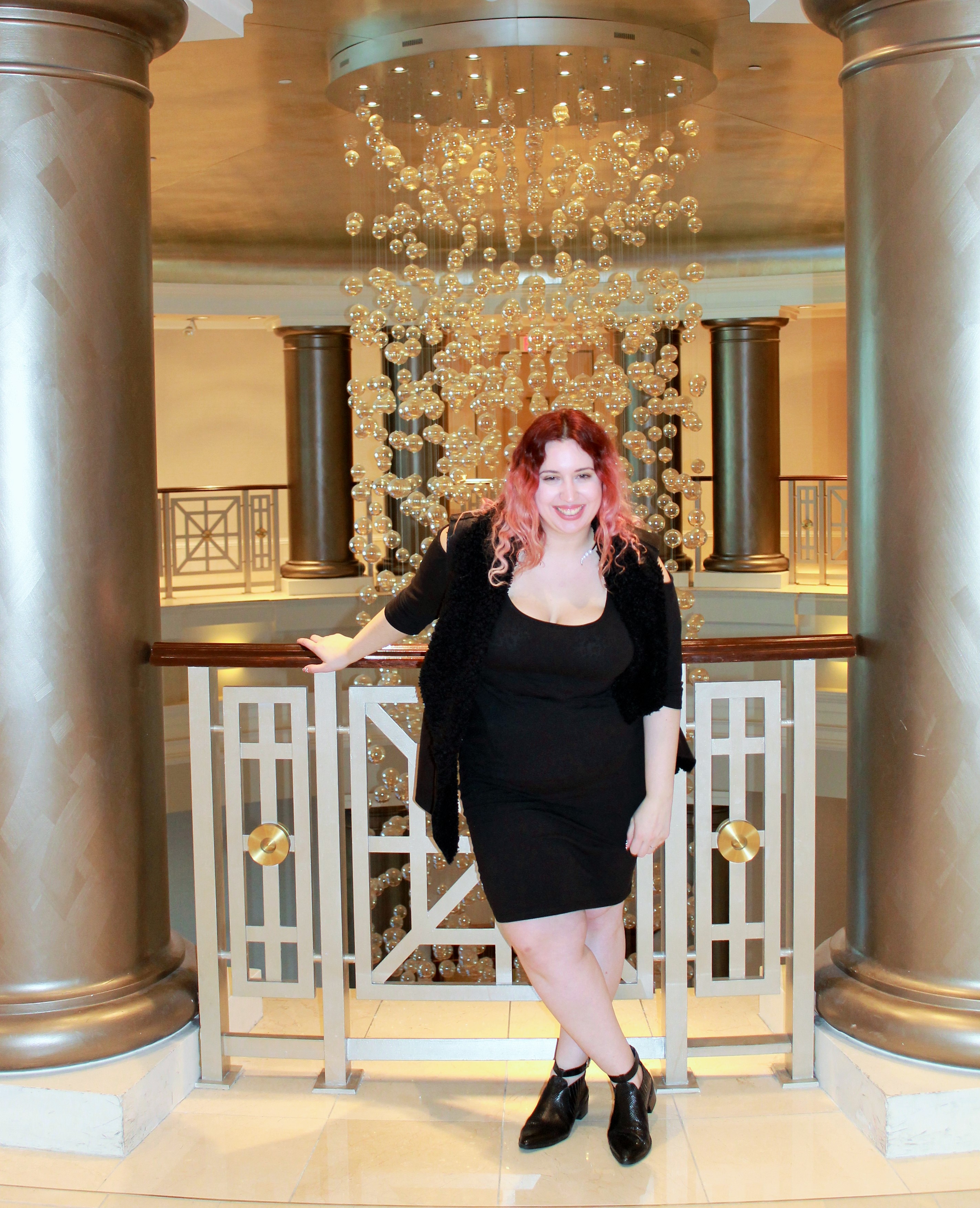 Everywhere I turned, there was a set up that I just had to pose in front of. Thankfully, my Instagram Husband was more than happy to take some shots, and I had stocked my suitcase with a bunch of fullbeauty goodies – including this sleek cold-shoulder bodycon dress from SWAK and slouchy-chic draped vest from Ulla Popken.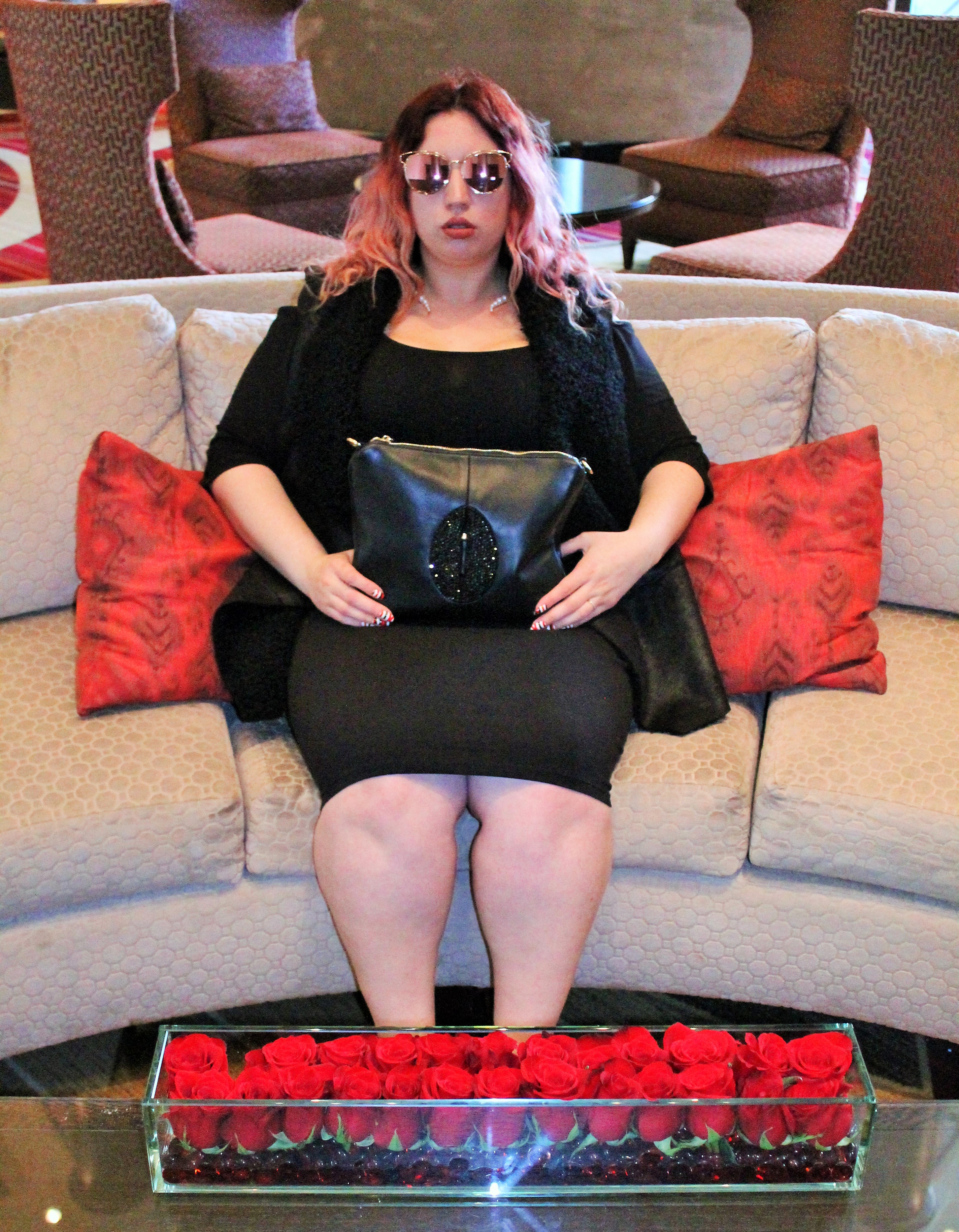 I paired those two pieces with a vajazzeled "Pussy Pouch" from DAMNsel, mirrored sunglasses from Mint Market, an edgy pearl necklace from Baublebar, and killer snakeskin booties from Zara.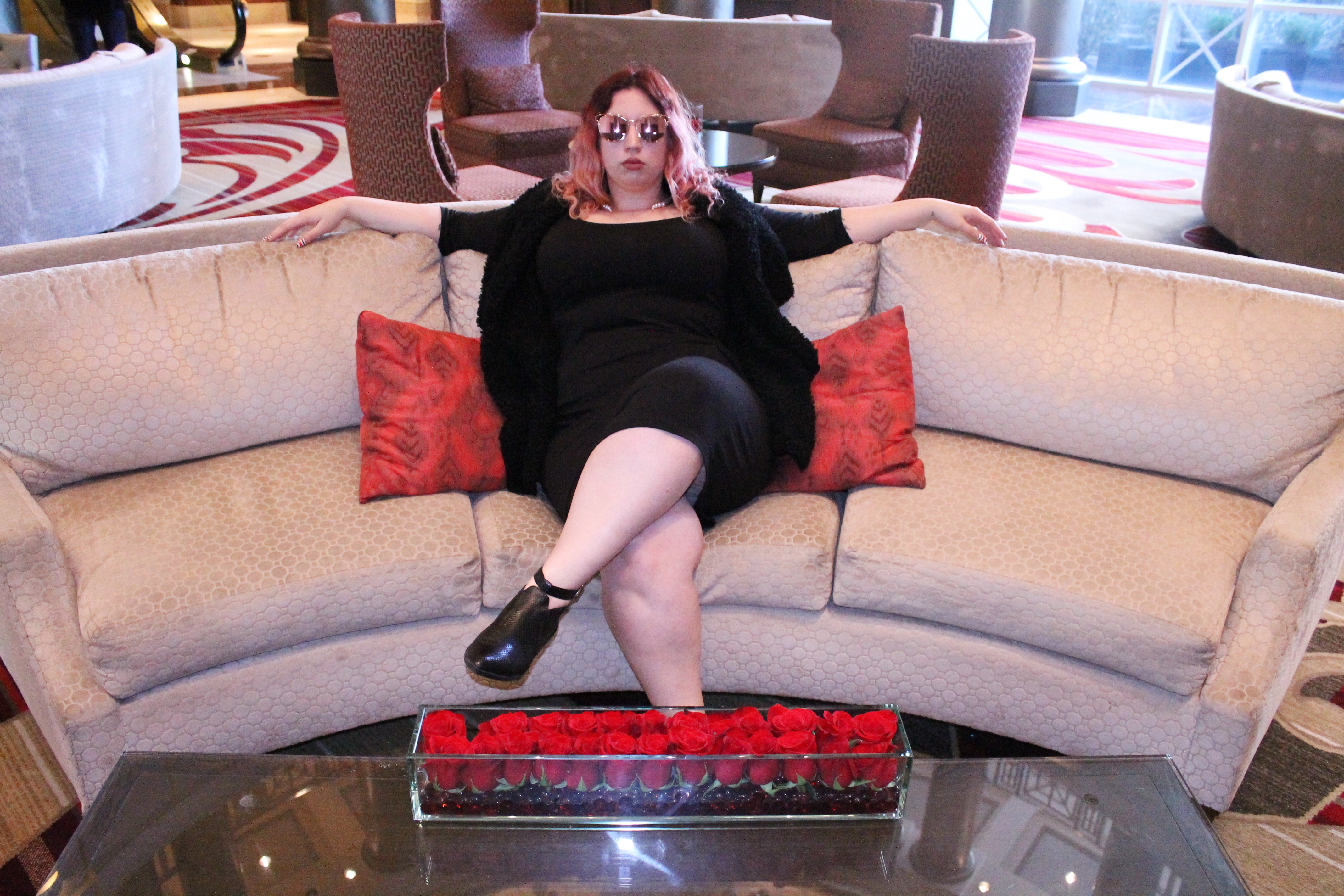 The thing I love with this outfit pairing, is that the sexy fitted dress is tempered by the oversized vest – allowing me to show off what I want, when I want, and then cover up in a more conservative crowd.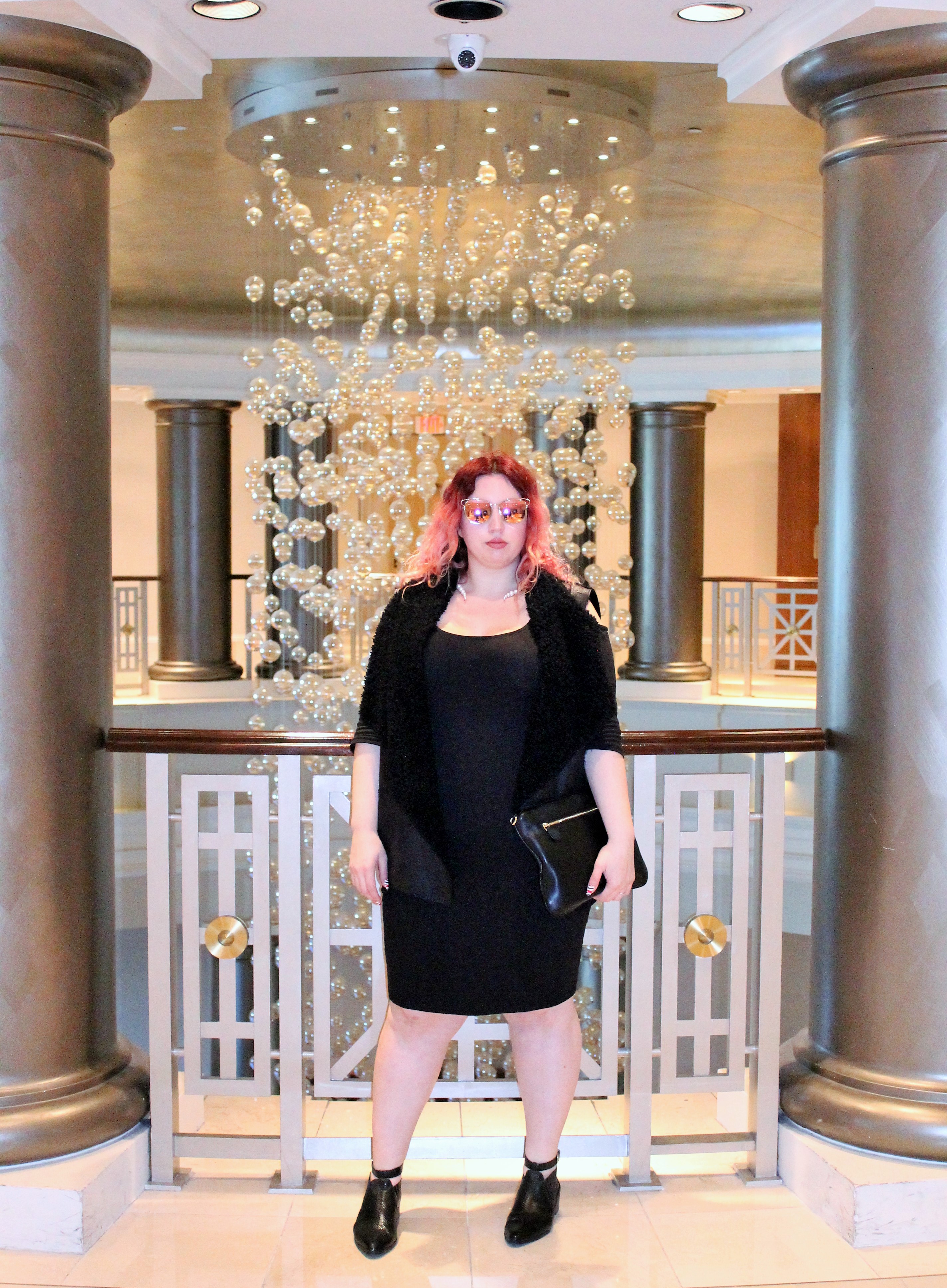 Keep scrolling to see the rest of the photos and let me know in the comments what you think!
Vest: Ulla Popken
Dress: SWAK Designs 
Bag: Damnsel
Shoes: Zara
Sunglasses: Mint Market
All images were shot and owned by Liz Black.