I've always been partial to theme parties and love any excuse to don a costume, so it's probably no surprise that Halloween is one of my favorite holidays. I even had the good fortune of getting married on October 30th, so I will always have an excuse to dress in an irreverent couples costume or to throw a costume party for a future anniversary.
For 2015 I decided to buck my traditional couples costume idea (a few of my favorites included Adam & Barbara Maitland, Morticia & Gomez Addams, and Peg & Al Bundy), and dress up as one of my favorite artists, Frida Kahlo. I teamed up with one of my fave brands, ASOS, to bring my concept to life, and I have to say, I'm pretty damn pleased with how my commemorative costume came out.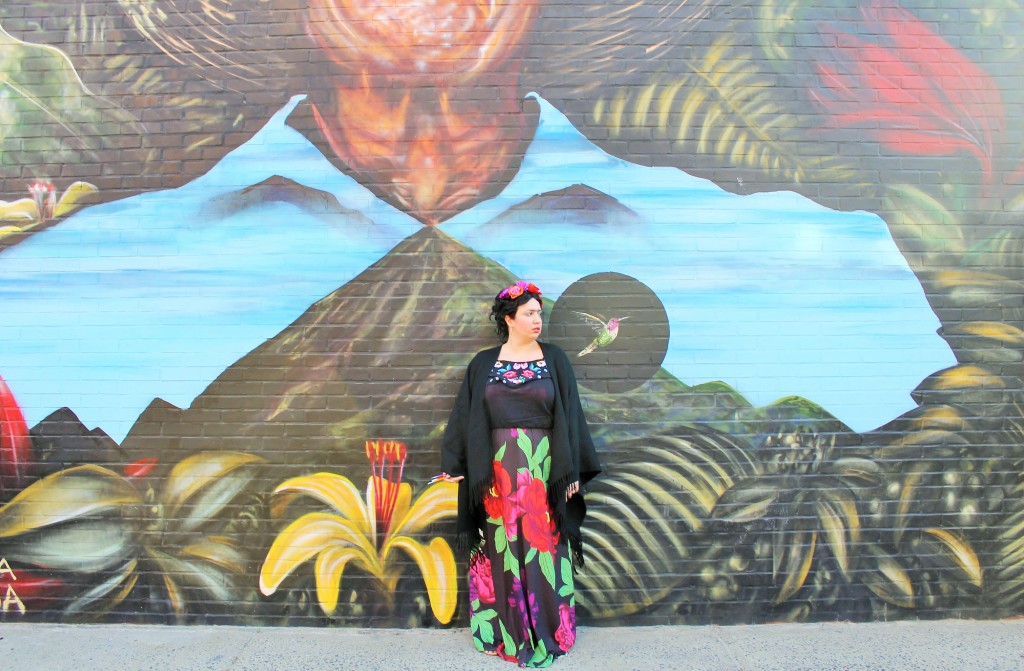 Fortunately, downtown Jersey City is filled with beautiful murals; it only adds to the feel of the costume.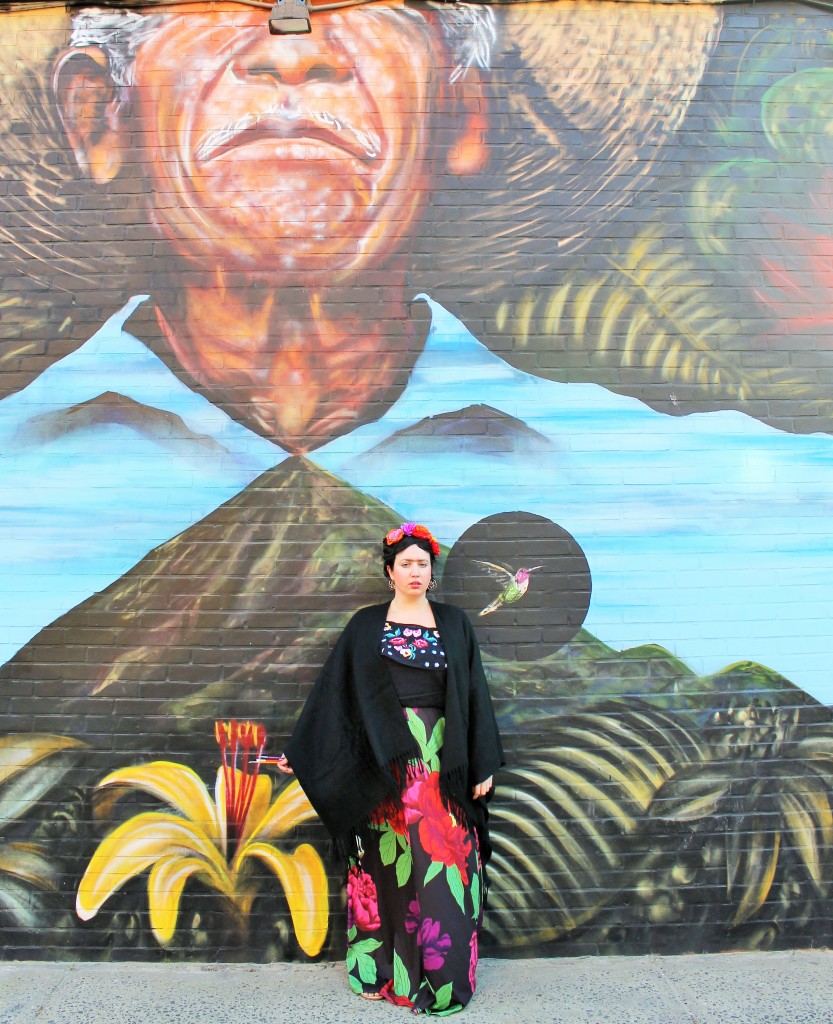 I popped into Orale, a fabulous Mexican restaurant, to snap a few more complementary shots. Their walls are covered in stunning murals, graffiti, and various pieces of art, so I felt right at home in my Kahlo-inspired ensemble.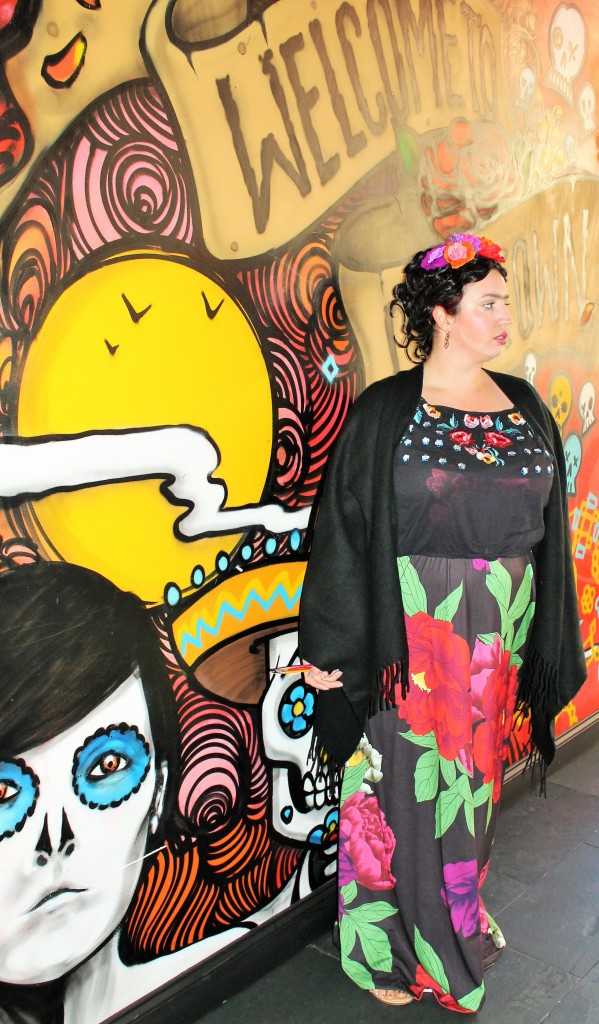 I challenged myself to shop only ASOS (besides the wig, of course!), and found that it was crazy easy to put together a Kahlo-inspired ensemble with the options they have on the site.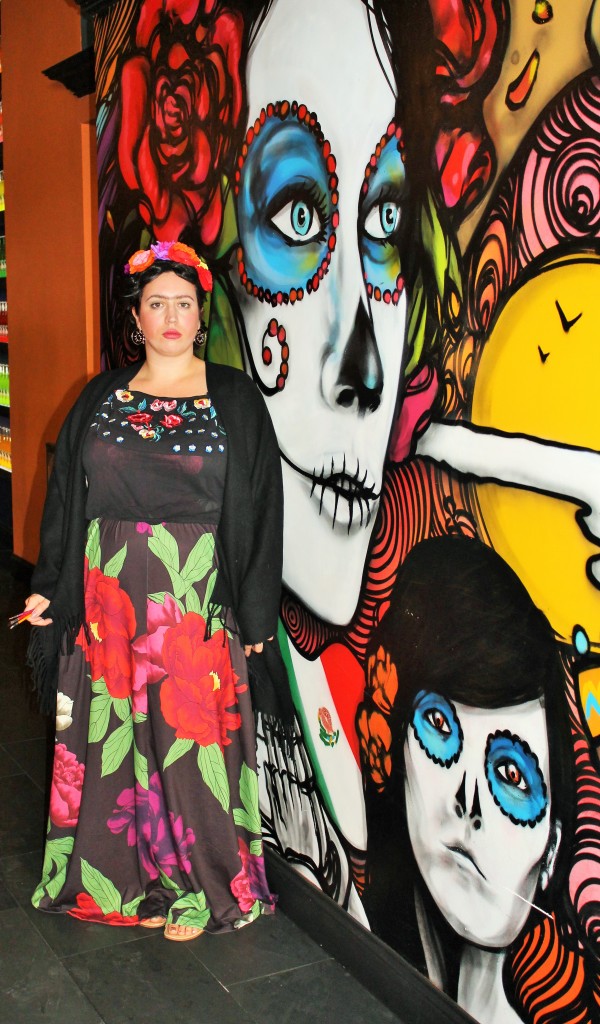 I knew I needed some in-your-face floral and elegant embroidery, and this ASOS Curve maxi dress quickly became a skirt once I layered an ASOS Tall embroidered blouse. The floral embroidery played off of the over-sized flowers of the skirt, reflecting not just Kahlo's personal style, but also her beautiful art.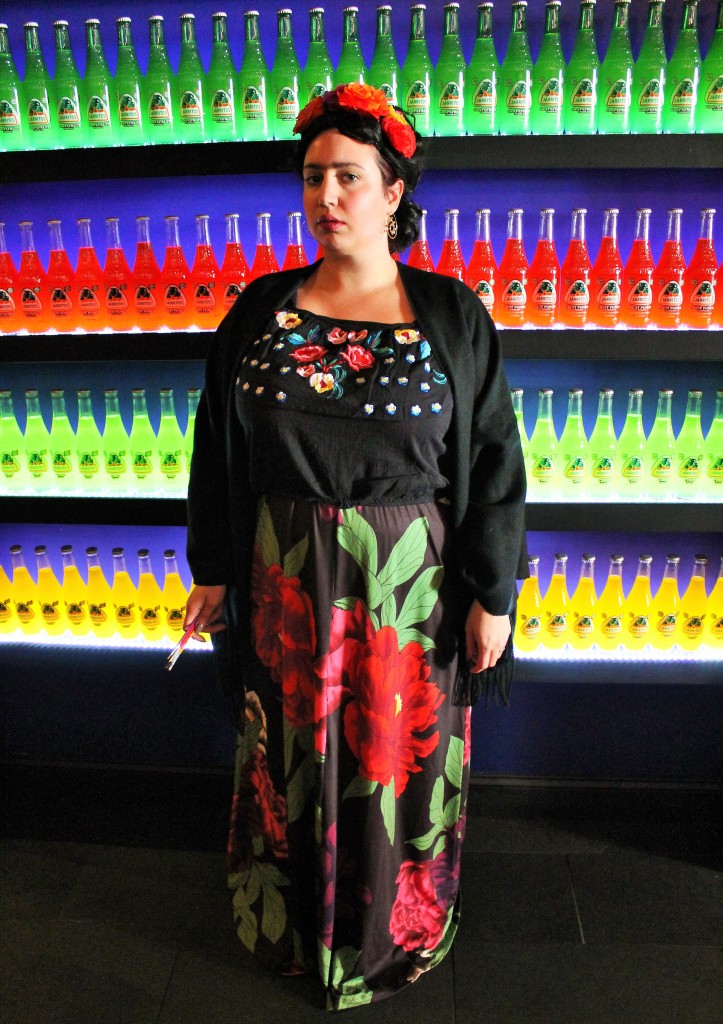 I couldn't possibly pull off a Kahlo look without a drapey shawl and her ubiquitous flower crown. I wanted some big blooms to decorate my wig, so I put together two different flower-embellished headbands for a heavy dose of floral.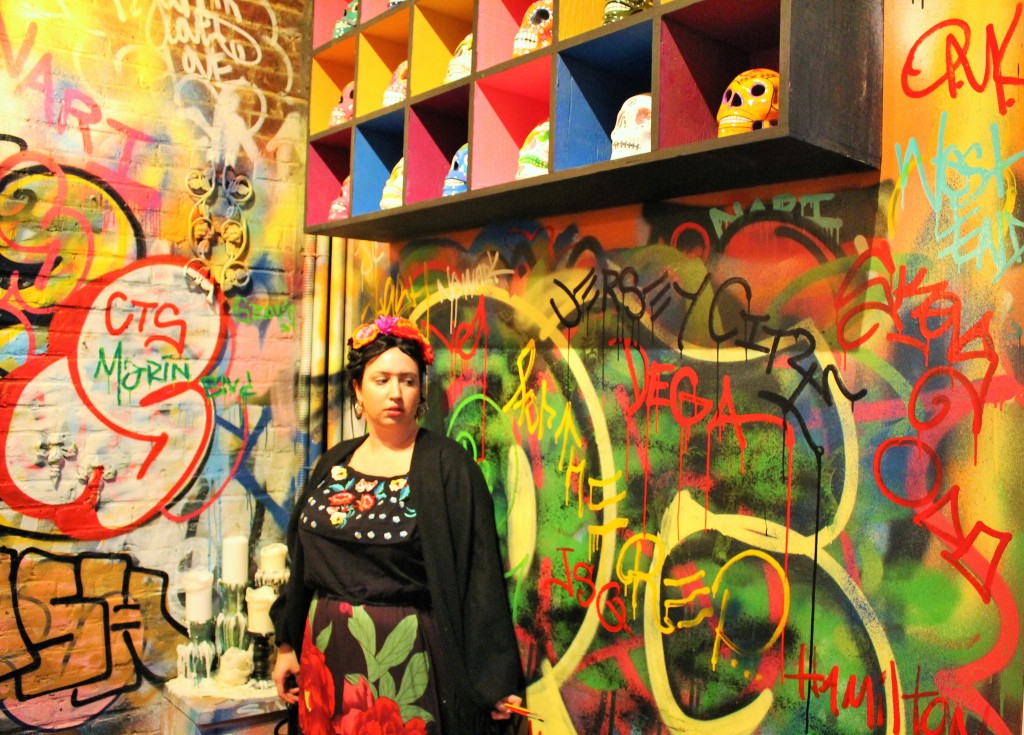 I feel my costumed homage to Kahlo is a total success; I have managed to embody her style, her power, her essence, without turning her into some sort of racial caricature. She was so much more than just skin tone; she was a brilliant artist who has inspired countless other artists, designers, writers…and me. She is one of my female heroes and I can only hope I've done her justice.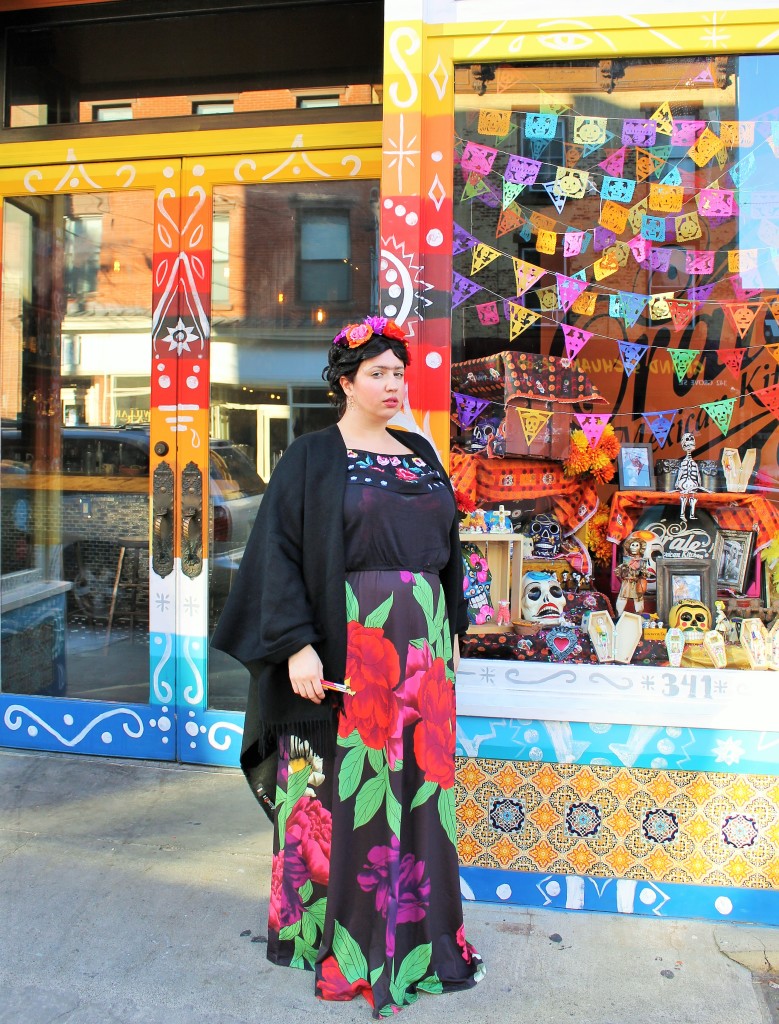 All items are from ASOS, click to shop below:
This post was sponsored by ASOS. All opinions are my own.