The blizzard had subsided, but streets were still covered with snow. Not that pretty, powdery white that people in the country enjoy, but that sludgey, brownish-grey slush that city-dwellers get to deal with. Lucky us.
So, of course, I had to toe the line between fashion and function.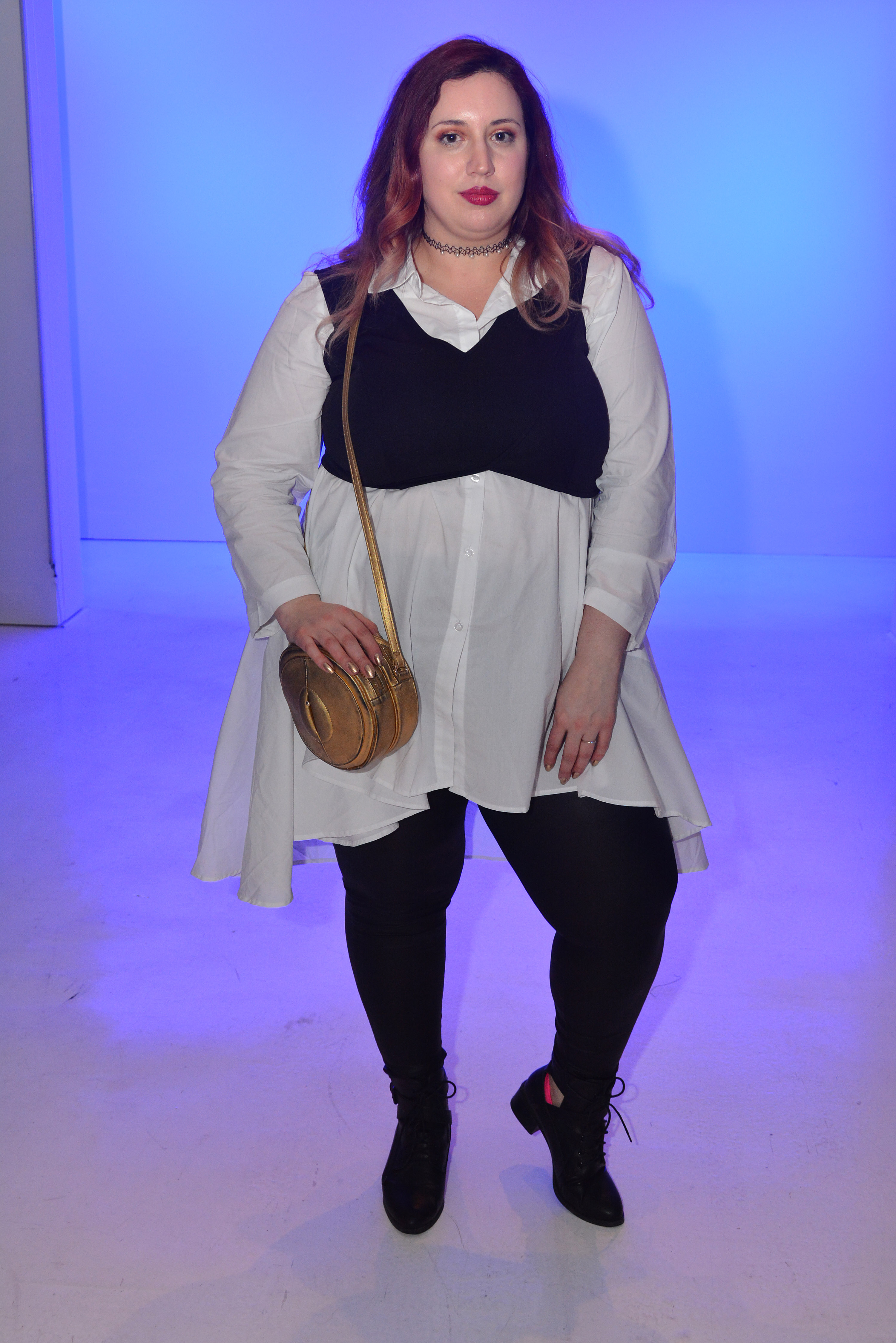 Inspired by a friend's ensemble and Cher (Horowitz, of course), I threw together this crop top/button down situation. I've been trying to find ways to wear this Ashley Stewart white tunic, but the volume seemed slightly overwhelming for most outfits. But by layering a sleek scuba Eloquii crop top over it, it nipped it in, giving it some shape (and some 90's throwback vibes).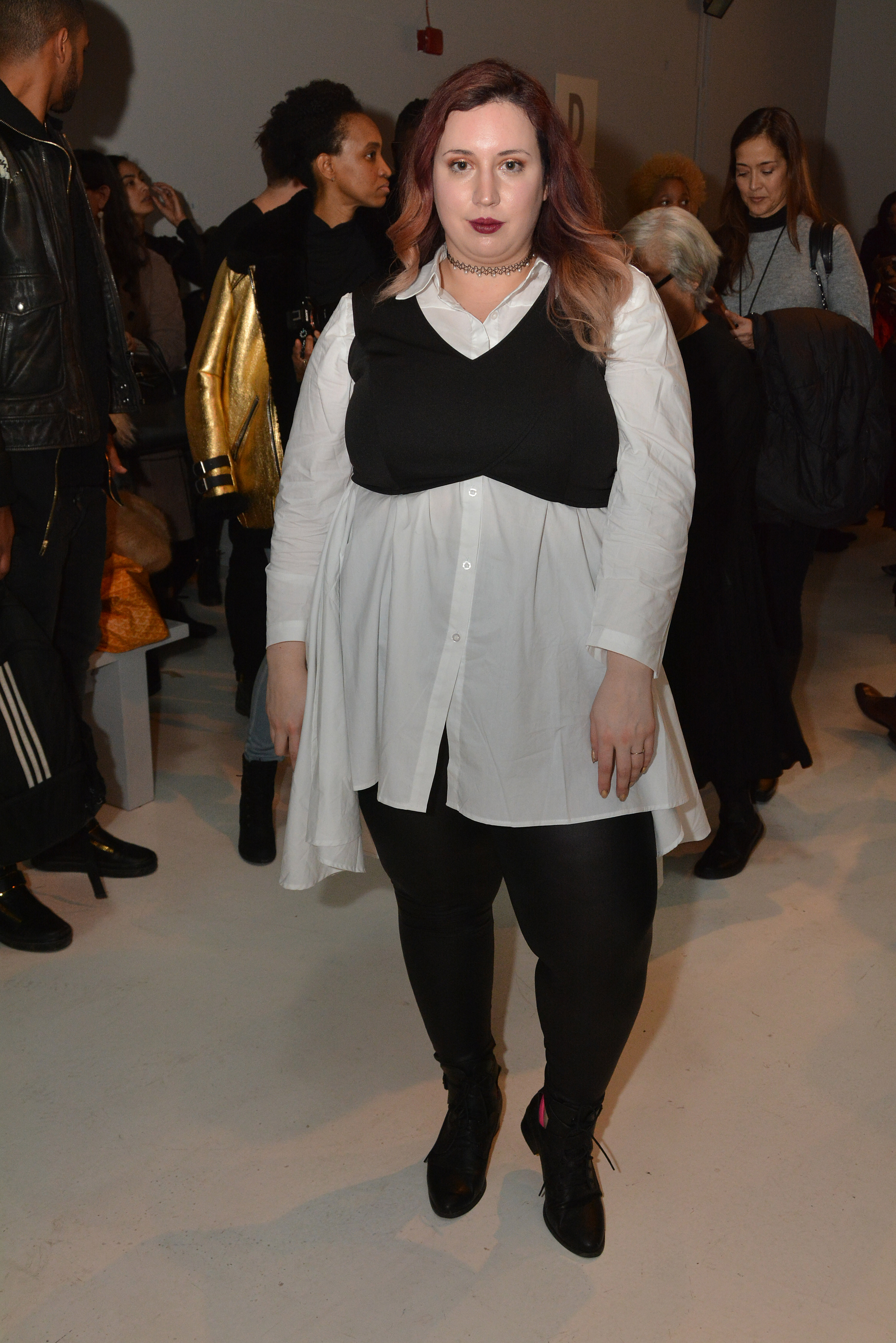 Since it was still chilly, I knew I needed more than just sheer tights, so these ASOS faux leather leggings were a perfect pick. I finished the look with flat lace-up boots from Urban Outfitters (needed to be sure I wasn't going to fall on my ass…or at least lower my risk!), my trusty Pussy Pouch from DAMNsel, and a faux fur coat from Evans (you can see it all over my Instagram).
Check out some videos from my favorite shows below, and head to my Instagram or YouTube to see even more!