For years, I've wished that NYFW would consolidate the shows; have them all in one location so that it would be possible to actually make all the shows I'm invited to. Instead, if I have a show at 4 and a show at 5, I have to choose which one I'm seeing and which I'm missing. Now that I've experienced what that could be like during Vancouver Fashion Week, I'm even more convinced that the NYFW concept needs to evolve.
Last night I saw 16 shows and I didn't even have to leave my seat.
Profanity by Lillzkillz woke us up with an acid trip of a collection. Vivid hues, optic-grabbing prints, shiny latex, and neon faux fur dominated the runway with a sharp attitude.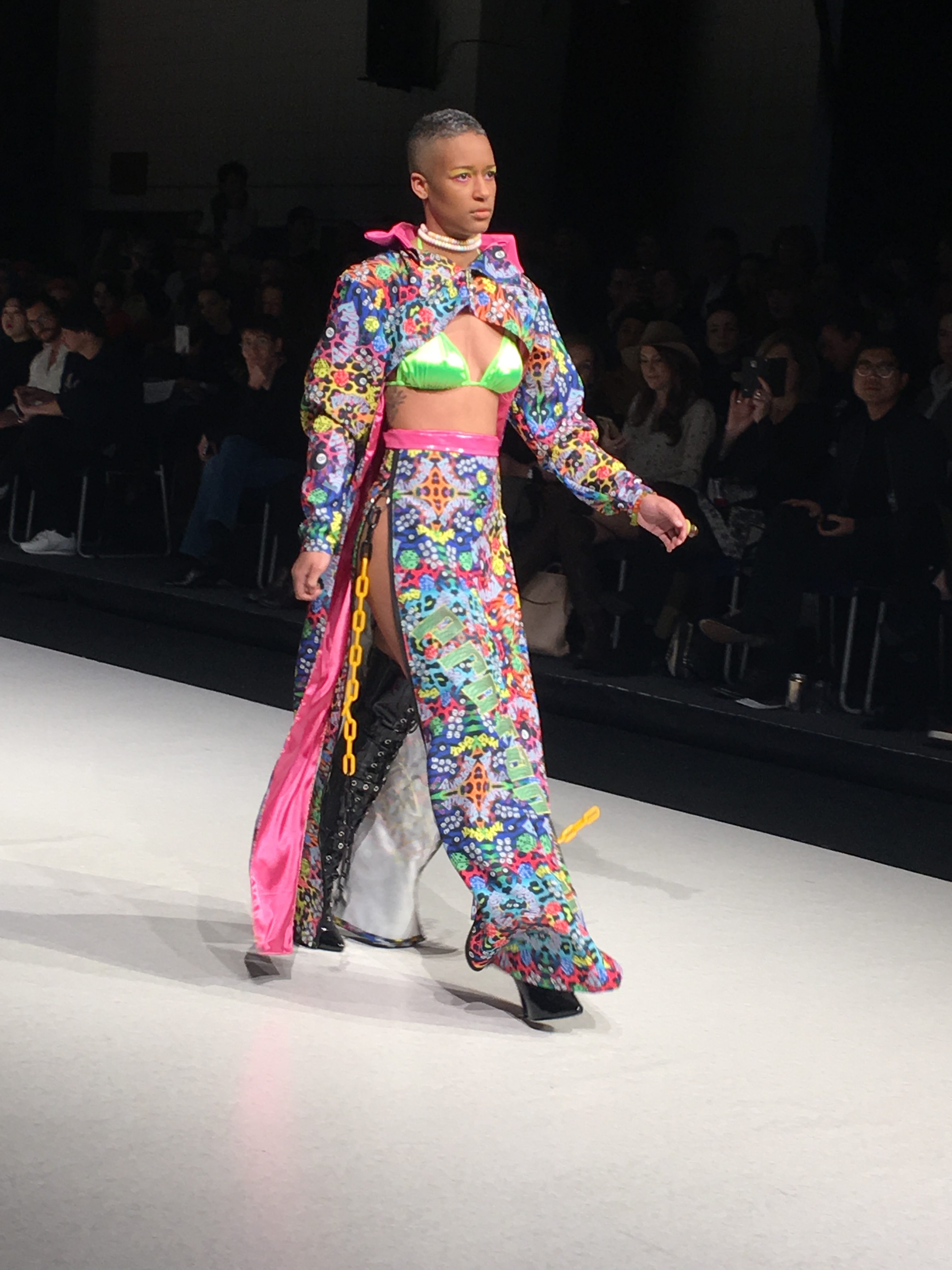 MGHN showcased a very cohesive collection of athletic-inspired designs crafted from a thick plush fabric. I loved the shoulder bows of this structured style.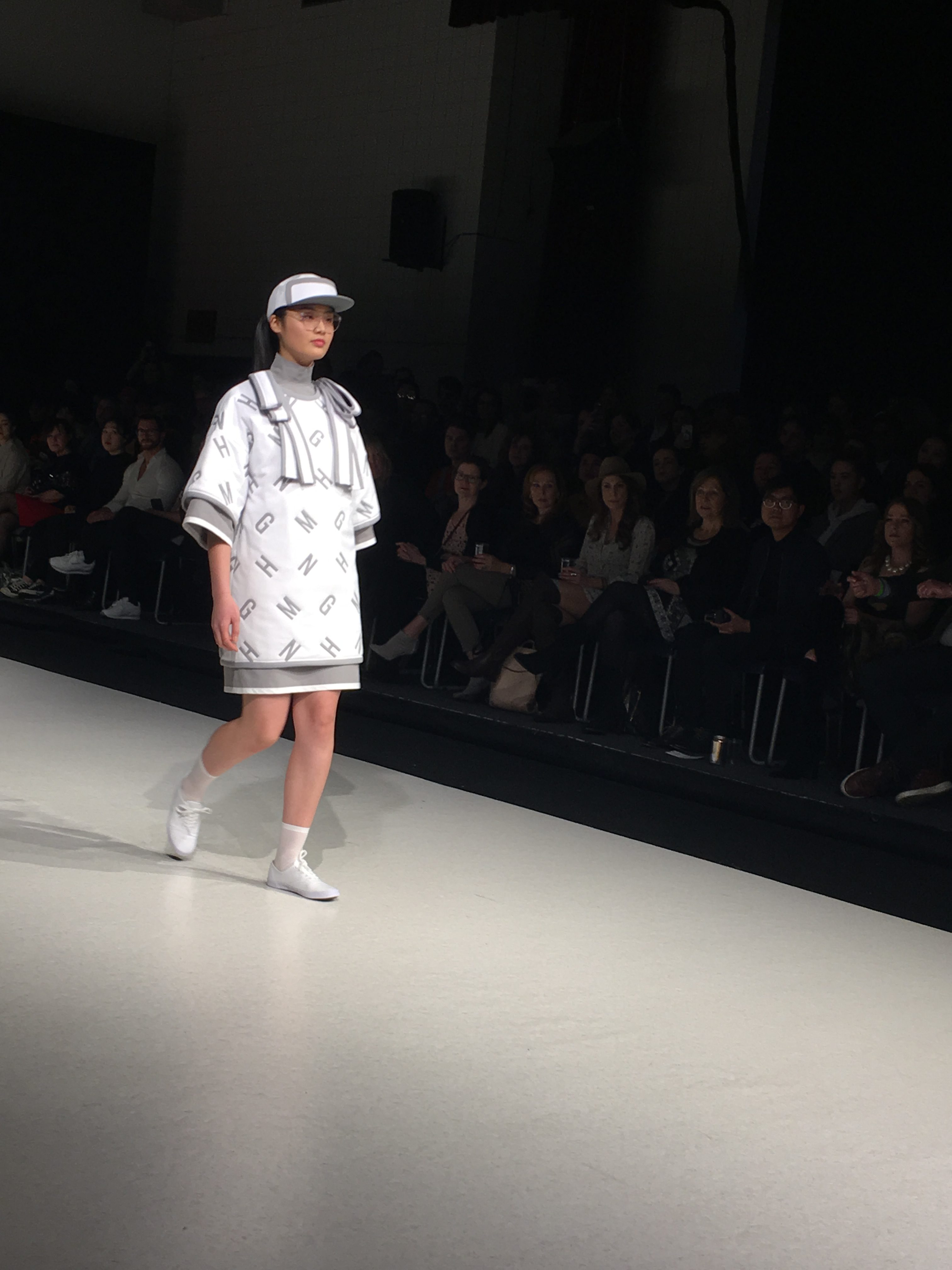 Romina Dorigo showcased her men's collection with ethereal fabrics that are typically reserved for womenswear, like chiffon and tulle. Elegant flowing gowns, light colors, and bunched tulle dominated the designs; my favorite being this split look.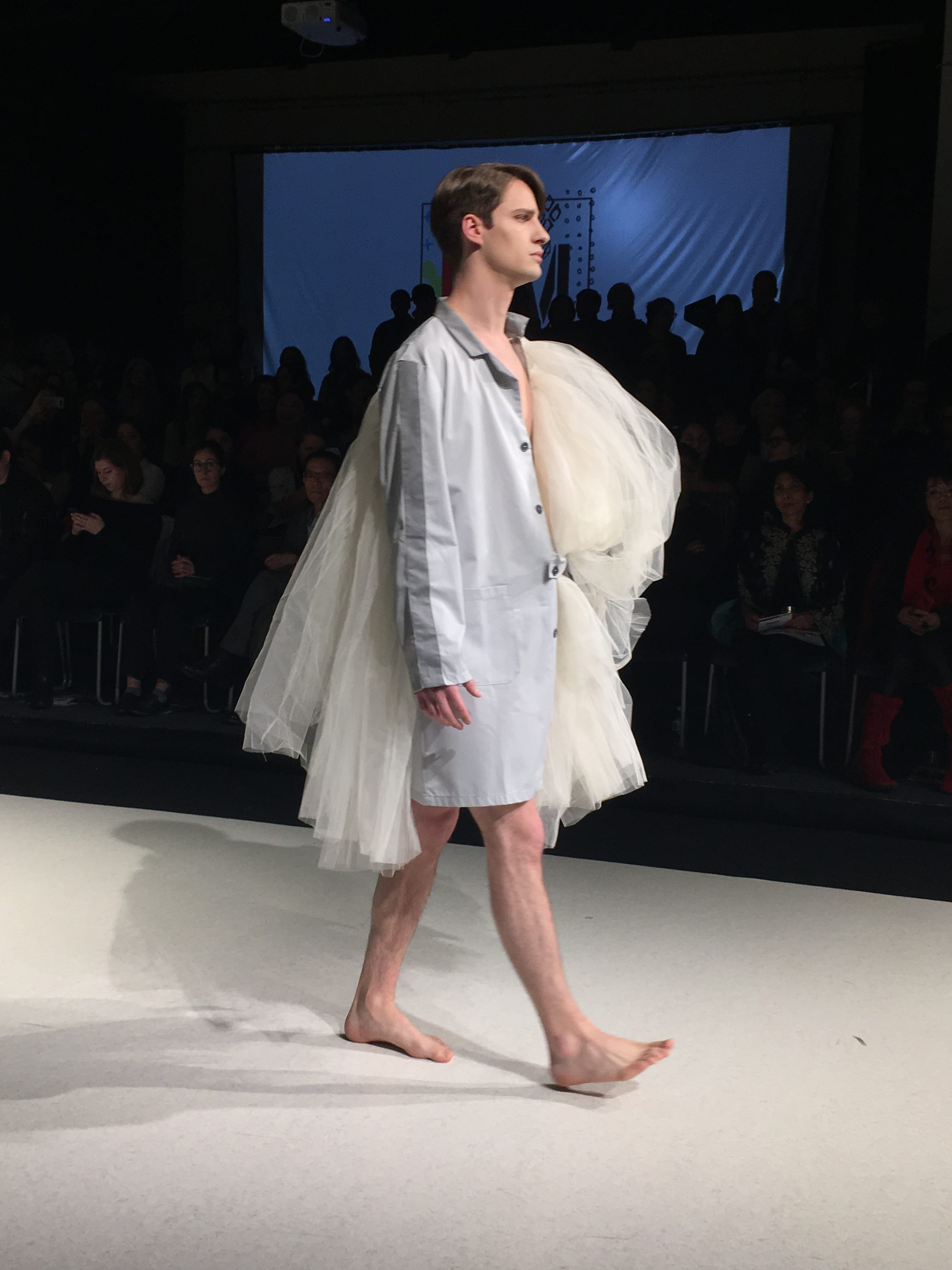 New Zealand-based Apparel Magazine presented three different designers:
Georgette Pollock-Johnston's collection was a tribute to her late grandmother Renee. Based on the opulent details, pearl accents, glittering gown, and embossed head shots of Renee, it was clear she was a glamorous woman.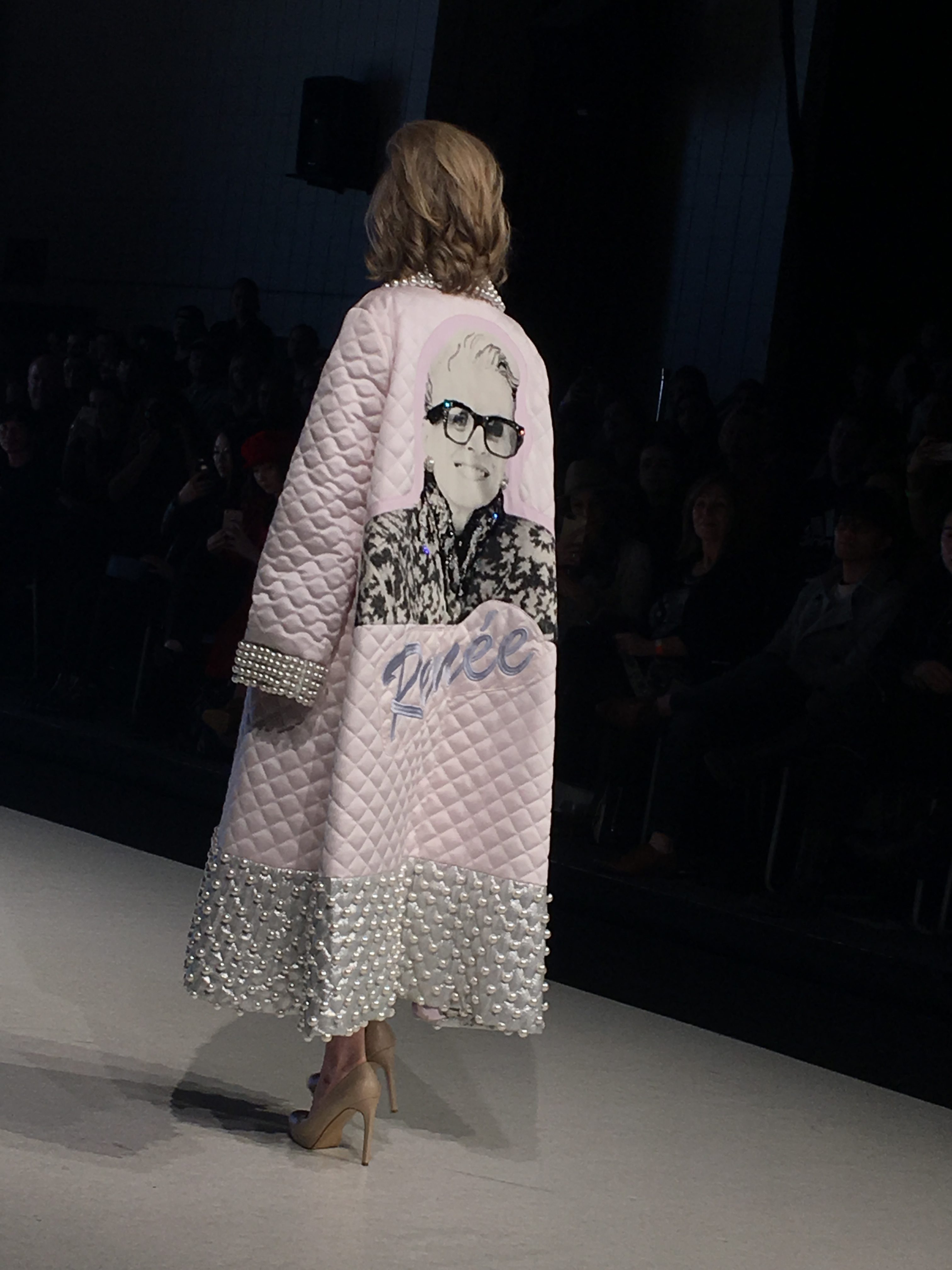 Trace YGH showcased flowing, silky pieces that skimmed over the body, making the models positively float down the runway.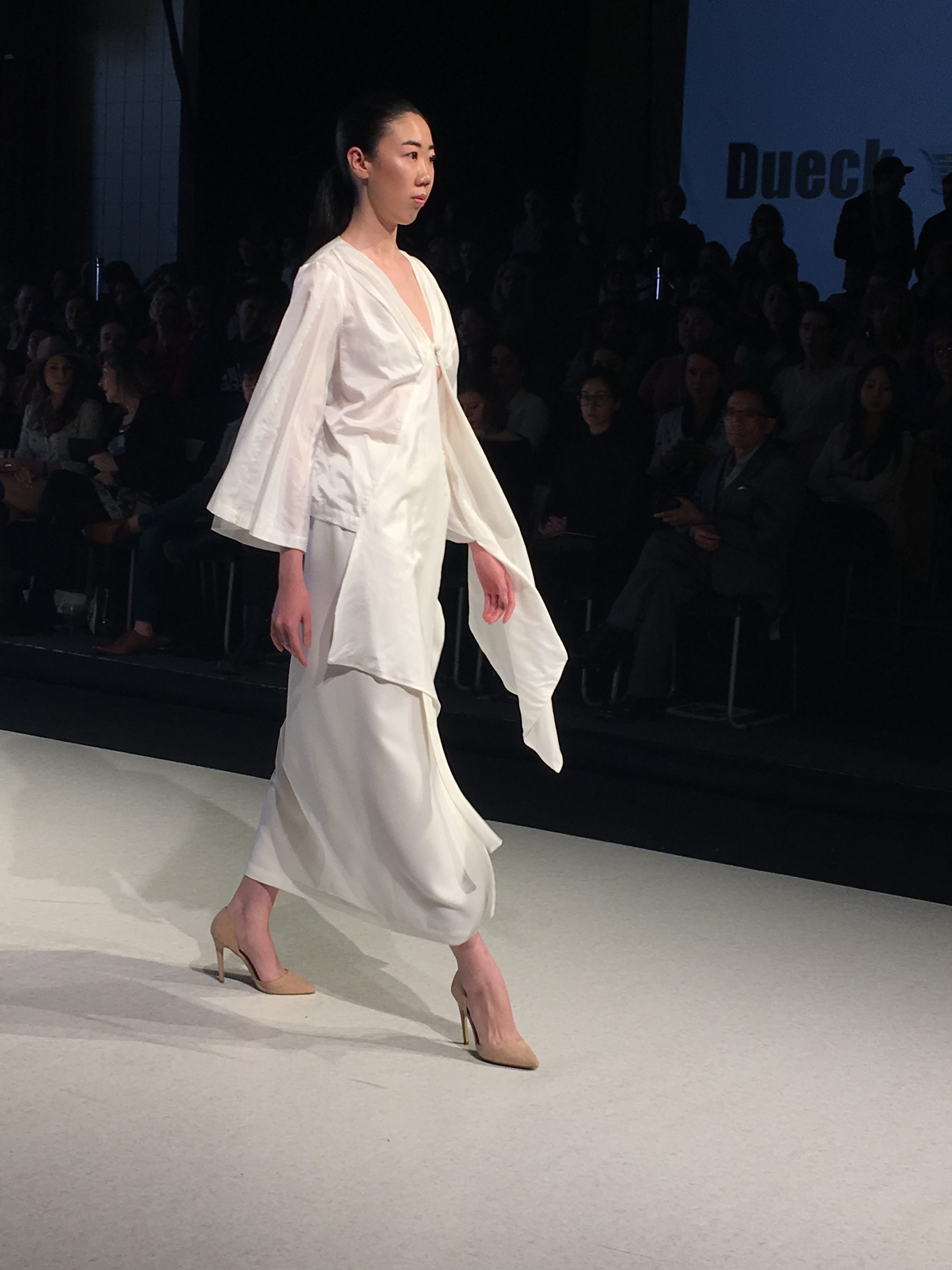 Not For You gave us menswear with a strong attitude. Statement jackets proclaiming "Not For You" seemed ironic, in that they look so cool and wearable that everyone will want one.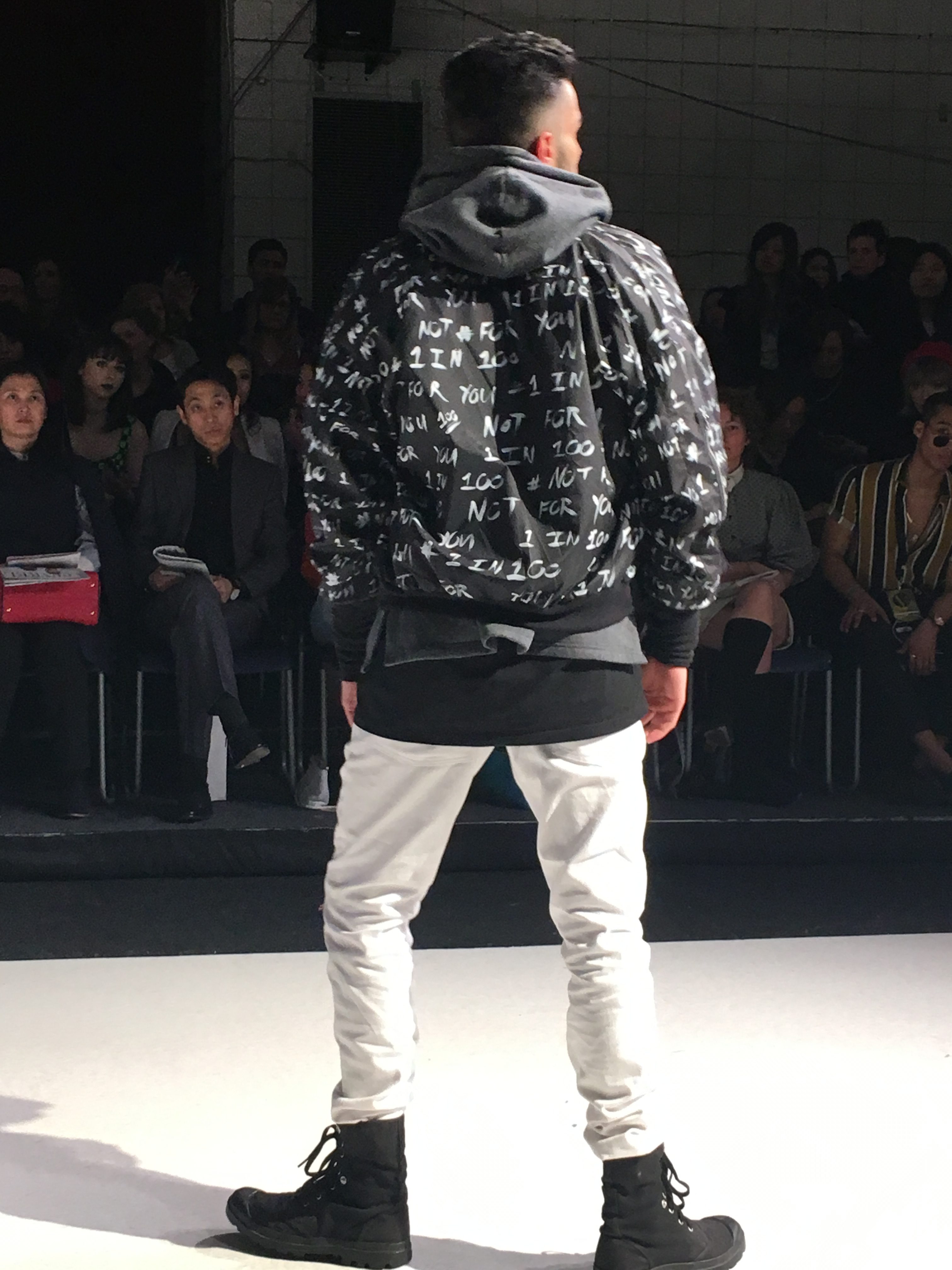 JK Menswear showcased digitized prints, with a future-forward athleisure aesthetic. Vibrant neon yellow, bold black, and shades of blue were prominently featured; I loved this digital cloud print jacket!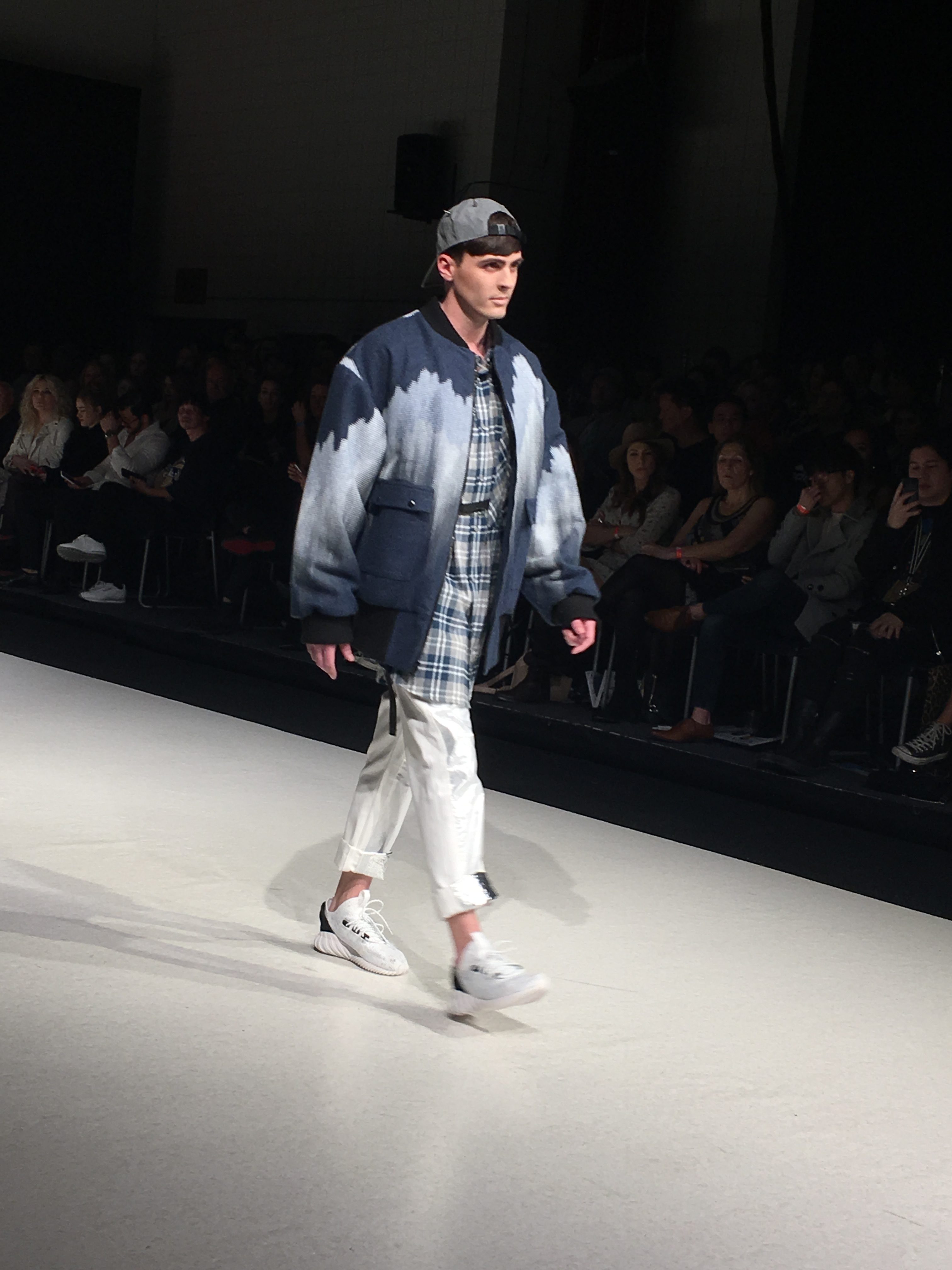 Priere took us to Japan with her frothy, frilly, Dolly delights. Everything was adorable!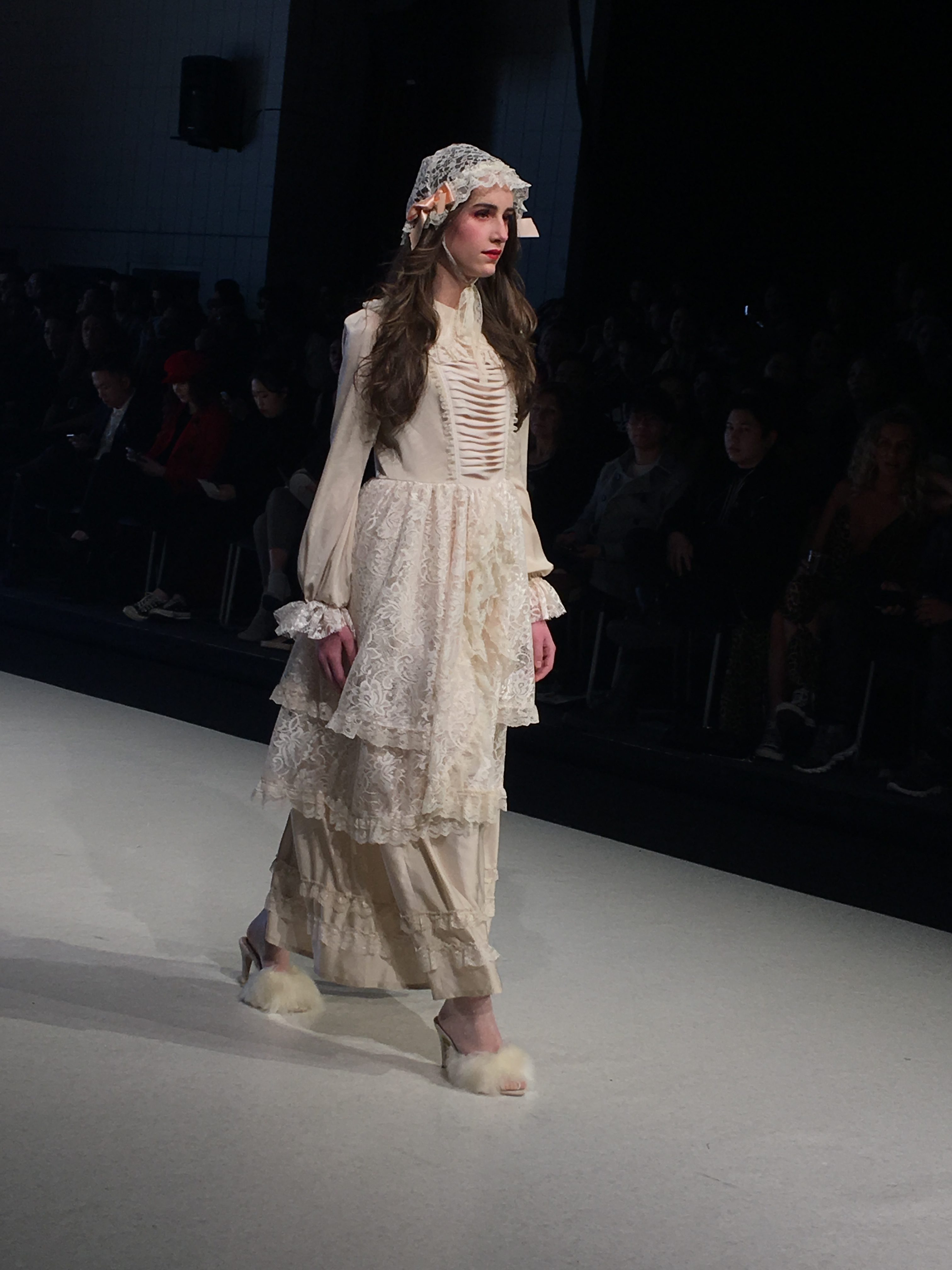 Nadjarina showcased organic fabrics in pretty pale shades, embellished with wrapped cuffs, bows, sheer accents, and swinging tassels.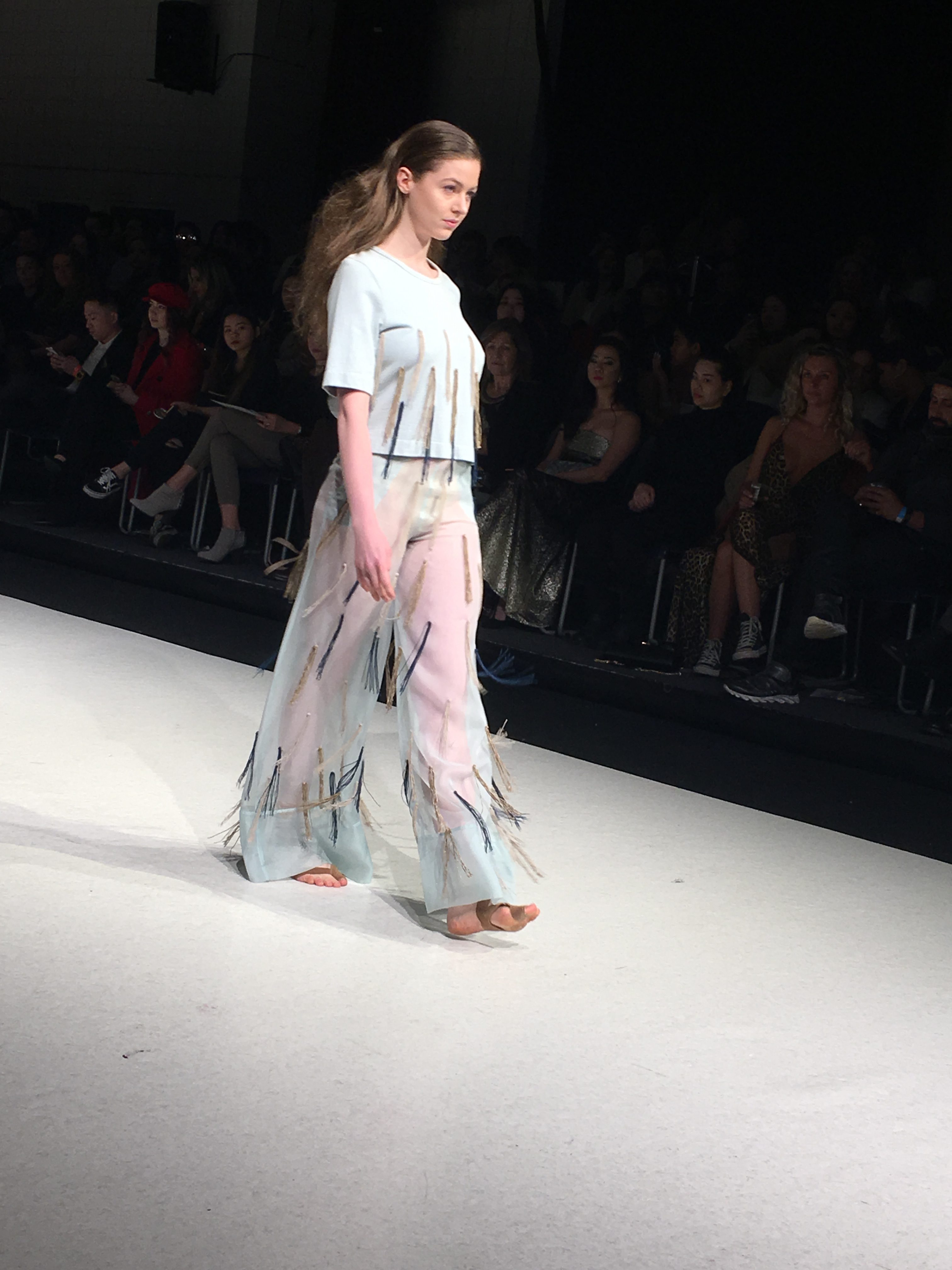 Luxesaint took us to Ireland with a jaunty soundtrack and beautiful lace garments. Her white and gold glittering gown was a total show stopper!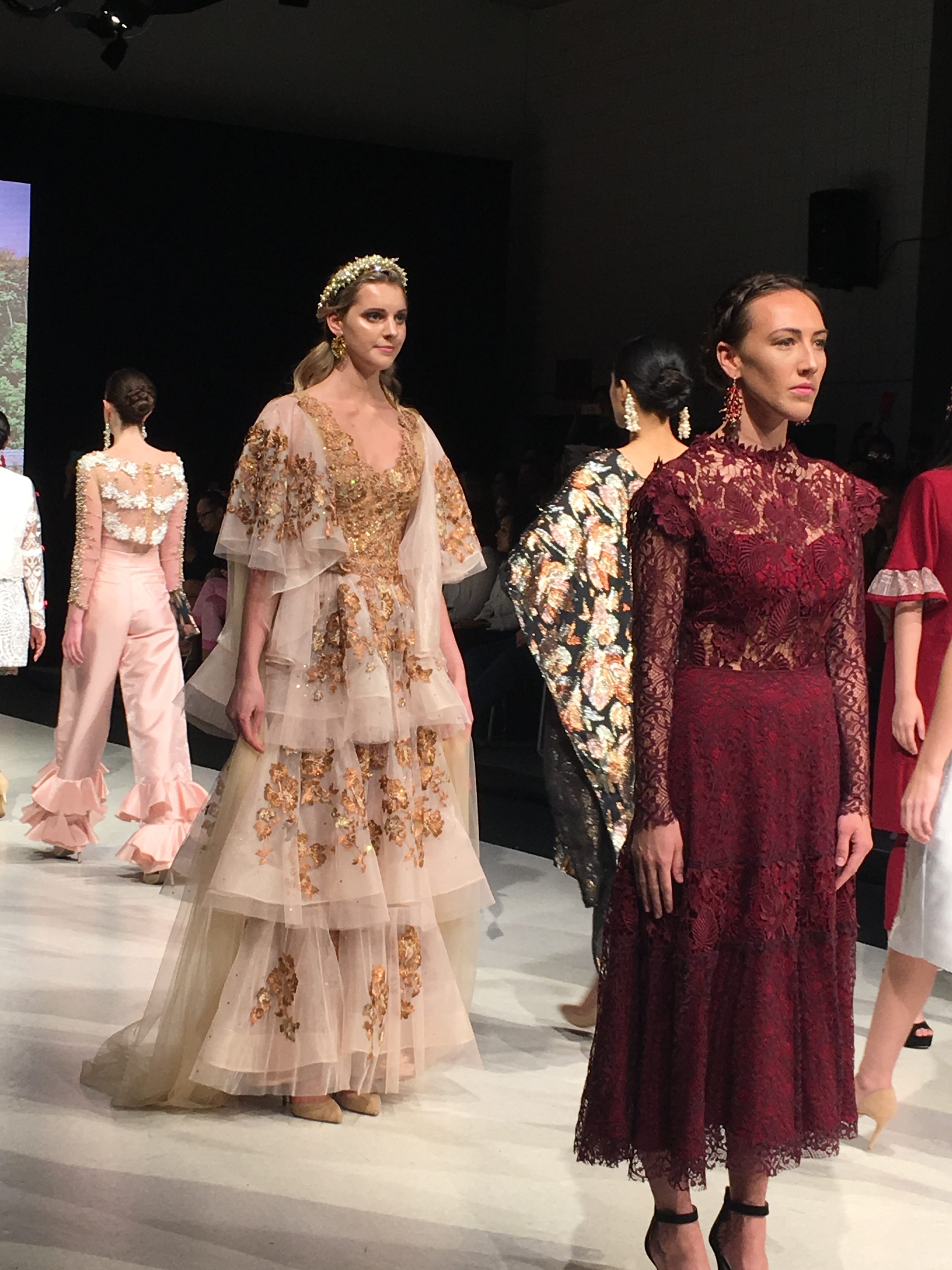 Alexander Sanchez was one of my favorites of the night. His collection featured statement gowns (like this other-worldly blue tulle number), shimmering sequins, glittering paillettes, billowing shapes, and a red finale gown with an extended train that took our breath away.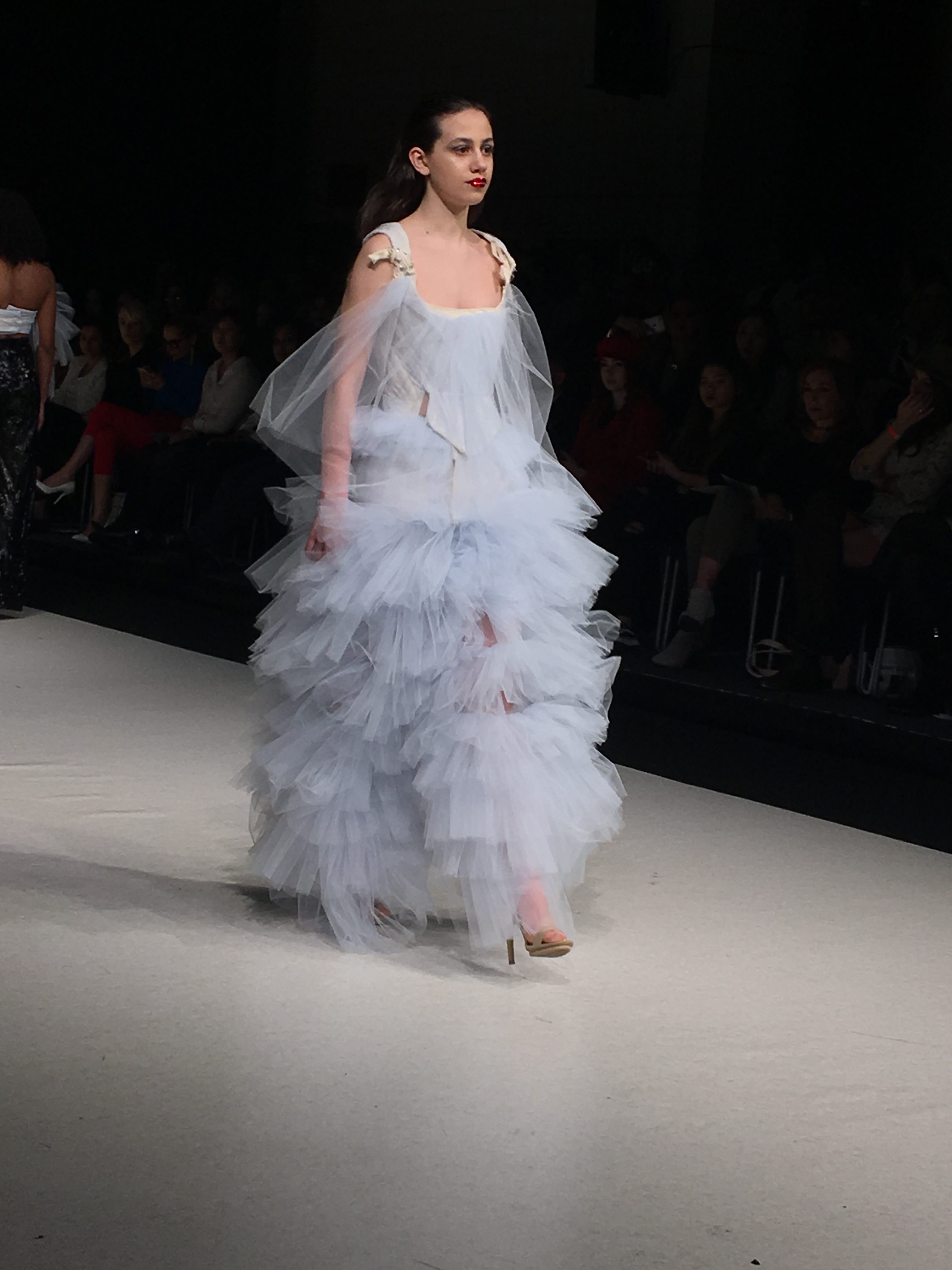 Perspective.Tokyo's collection focused on utilitarian designs, starkly shown in stiff discolored off-white fabrics, decorated with the occasional print or number.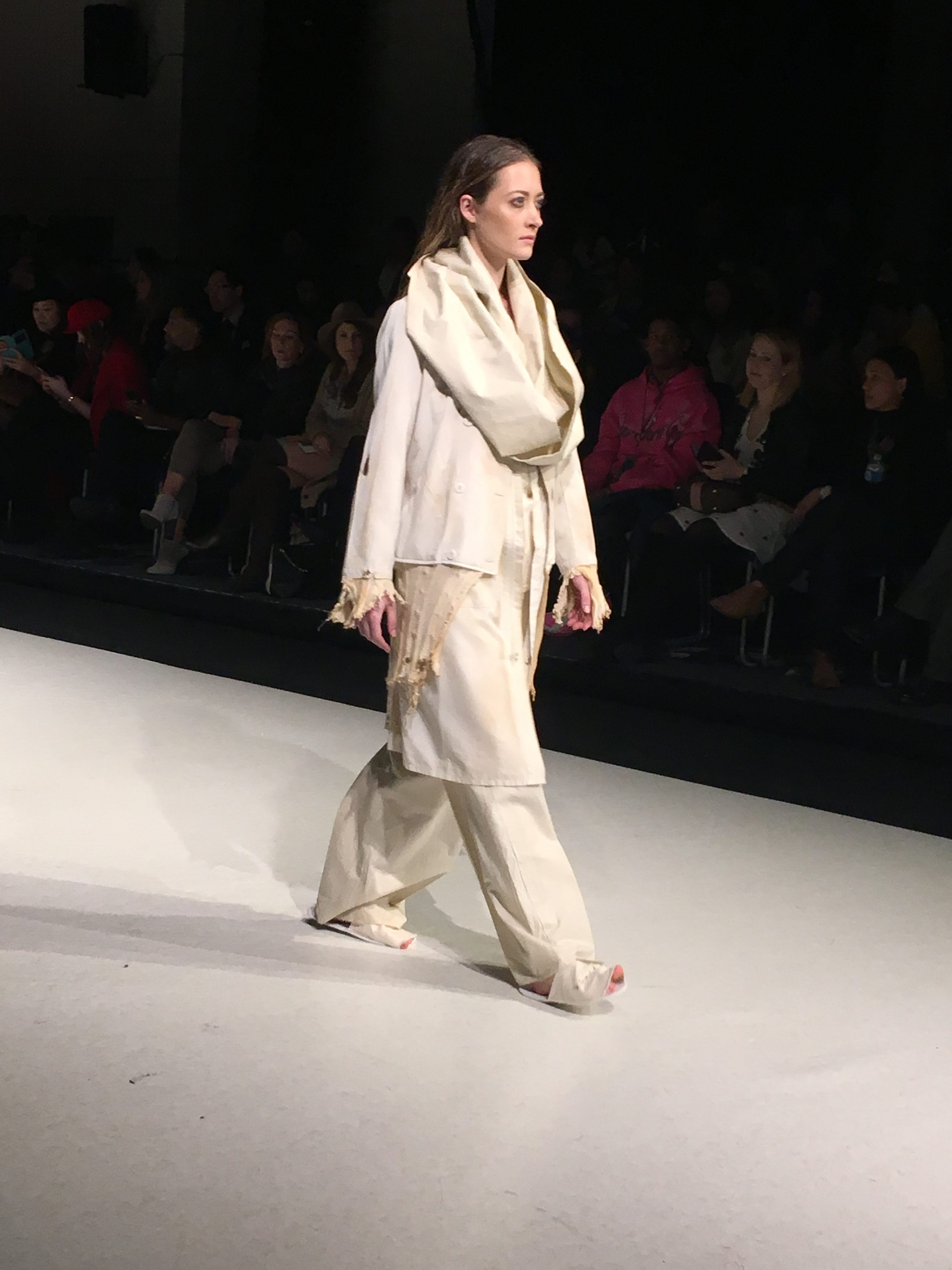 Allie Howard showed her phenomenal leather skills with a collection that featured laser cut accents, basketweave, and layered leather pieces.