Vancouver Fashion Week was still in full swing on Saturday, filling the evening with fabulous fashions, daring designs, and all sorts of stylish surprises.
Kicking off the night was designer Kirsten Ley's, who I had previously seen as part of the Global Fashion Collective during NYFW. It was just as exciting to see it again – especially this amazing multi-textured coat! (Please make this in size fat for me ASAP!)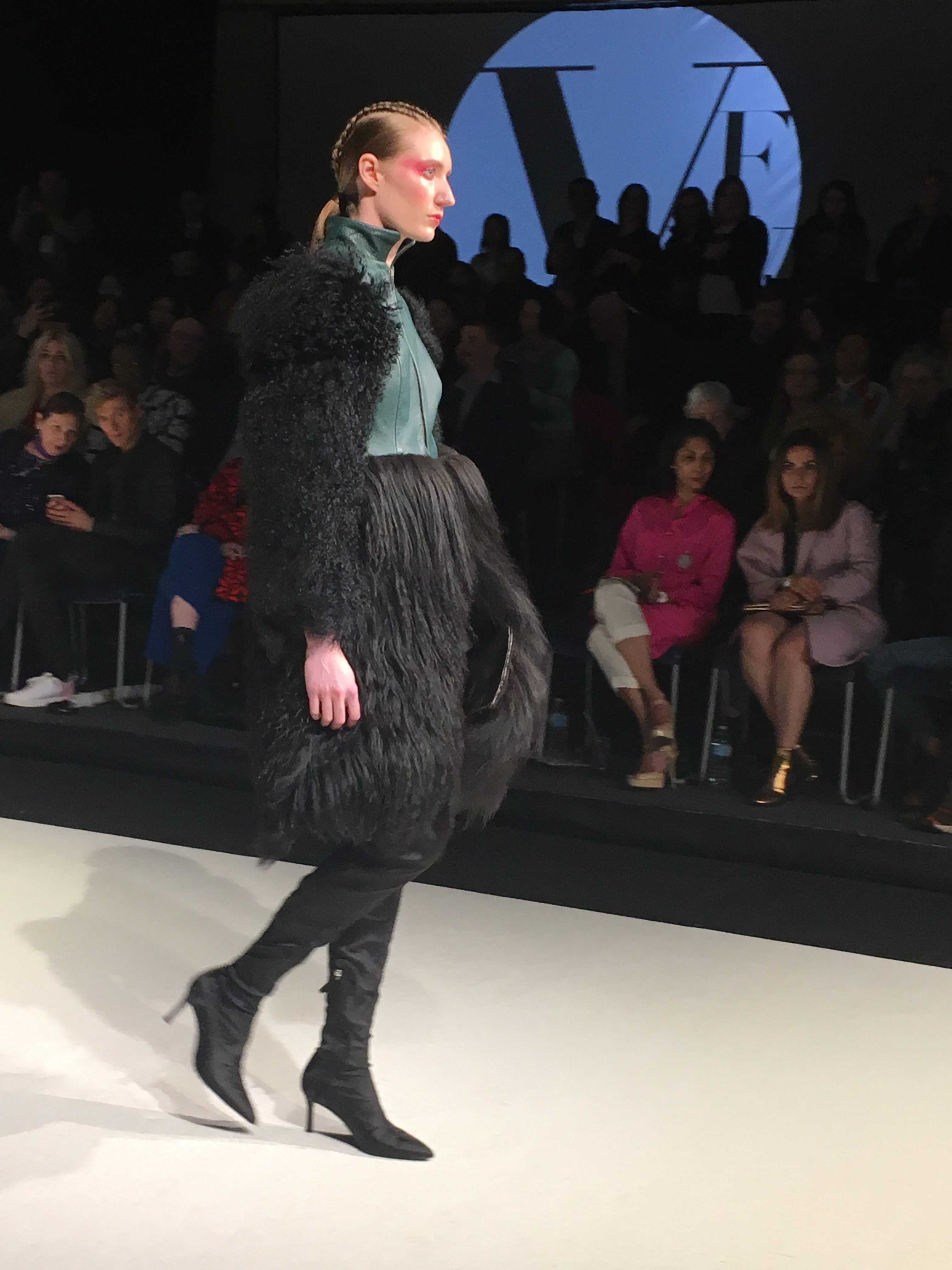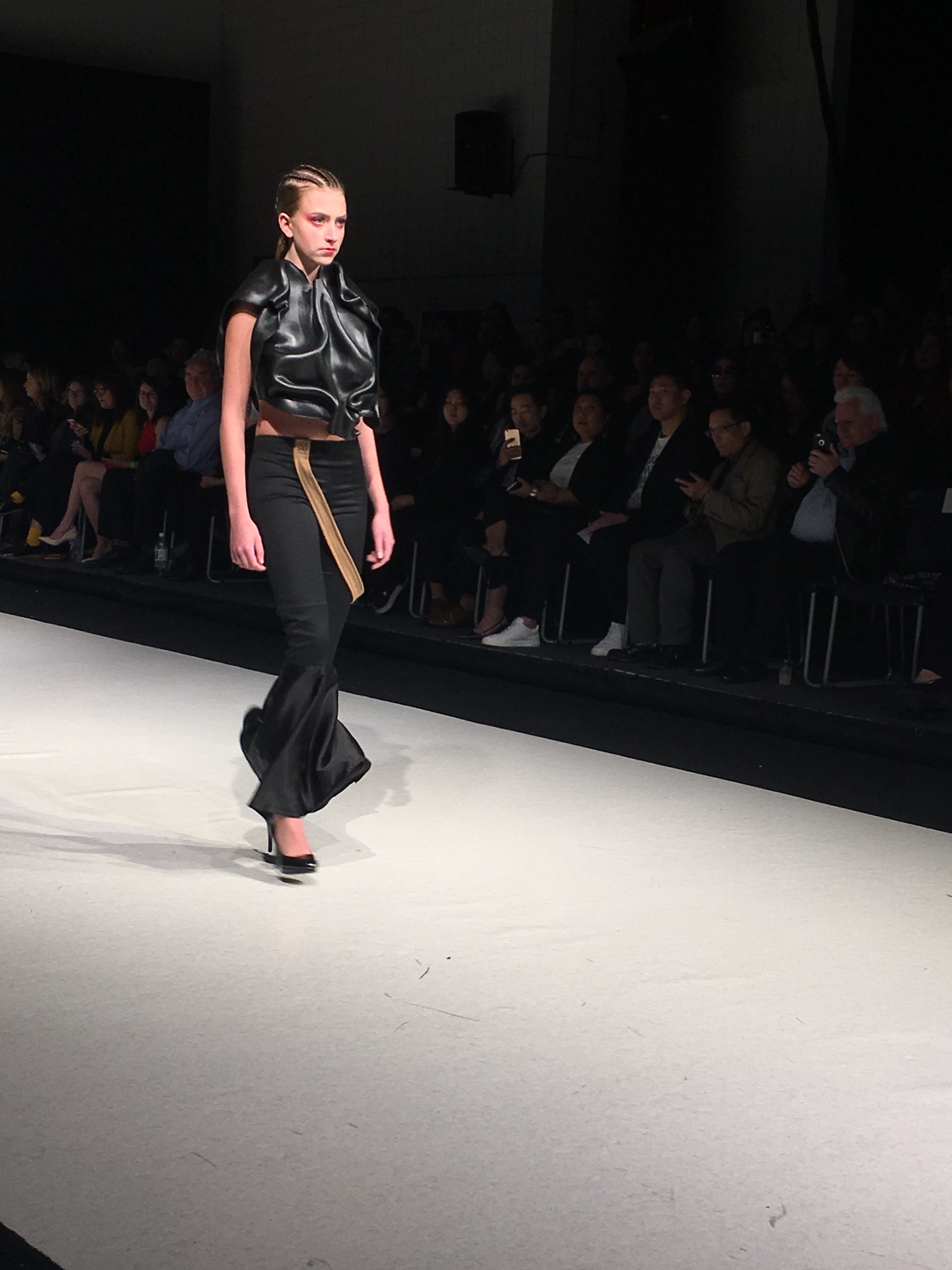 Evan Clayton showed a collection of diametrically opposed designs; hard stiff denim suits with caps and black & white structured pieces opened the runway, followed by softer ethereal gowns and fluttering ruffled layers.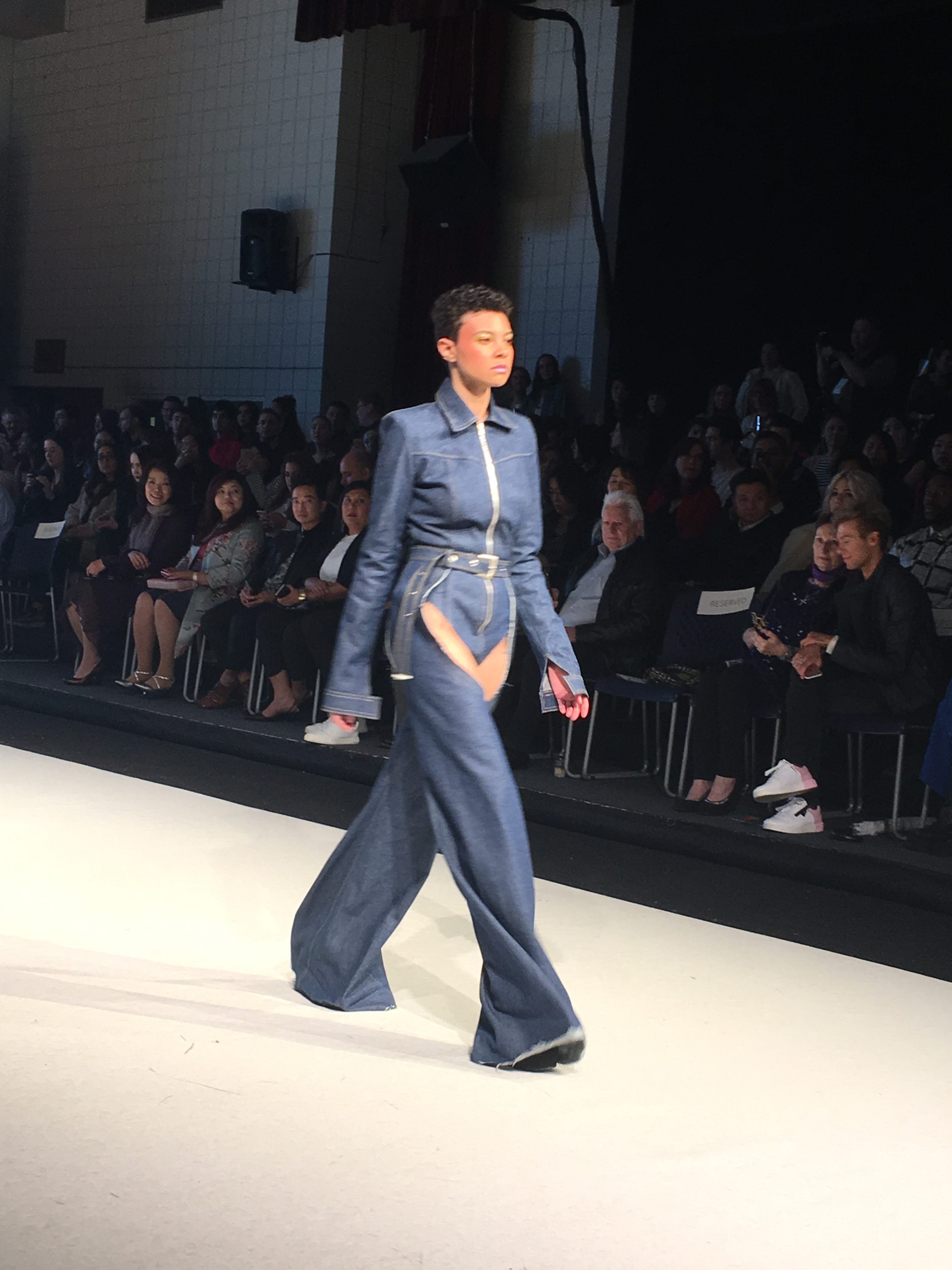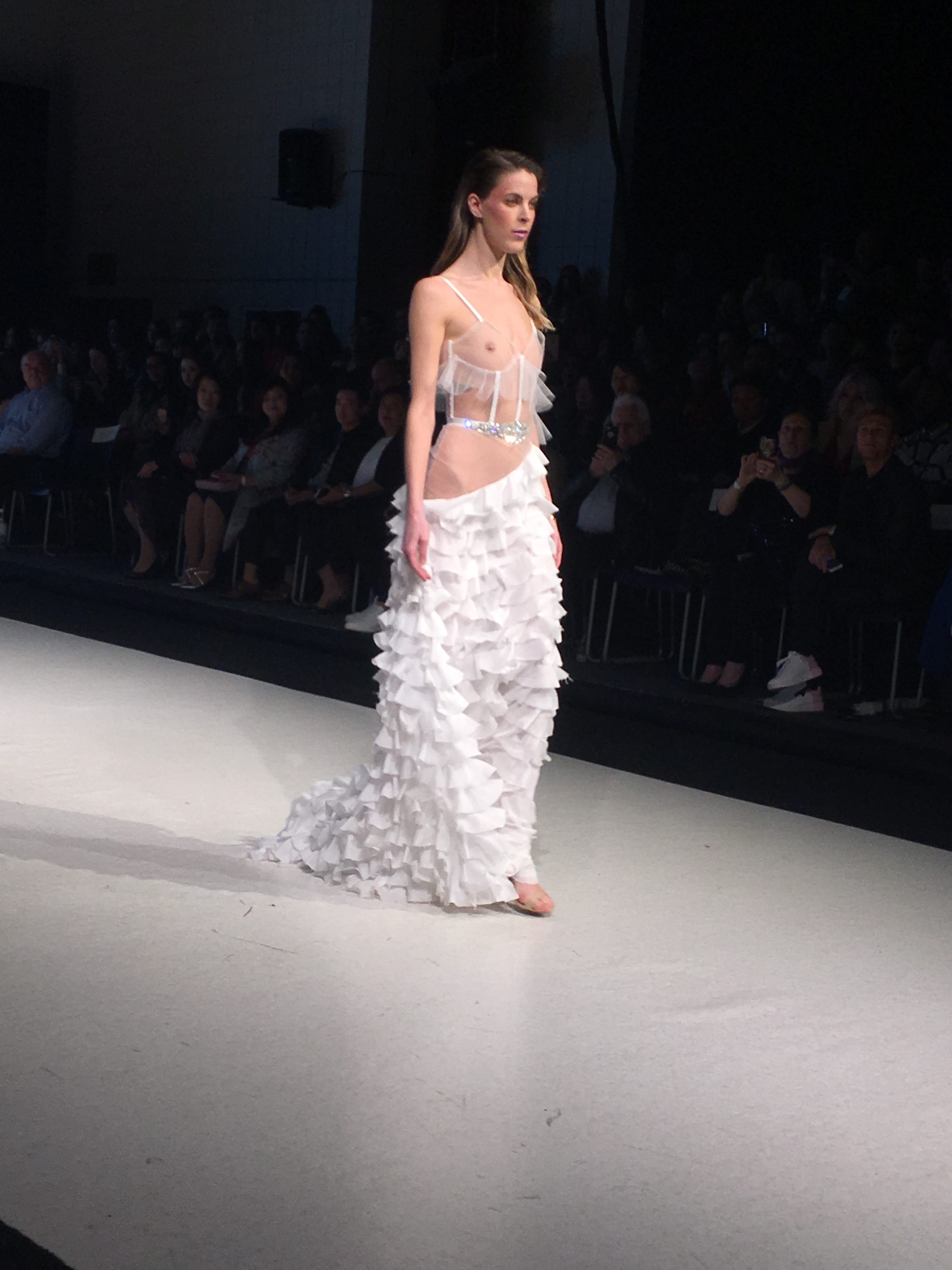 Stylist-turned-designer Carlton Jones stepped away from his classic resort vibes for his first foray into Fall/Winter. I loved the diverse textures he used; rich tweed, sumptuous velvet, and ornate graphic prints dominated the collection.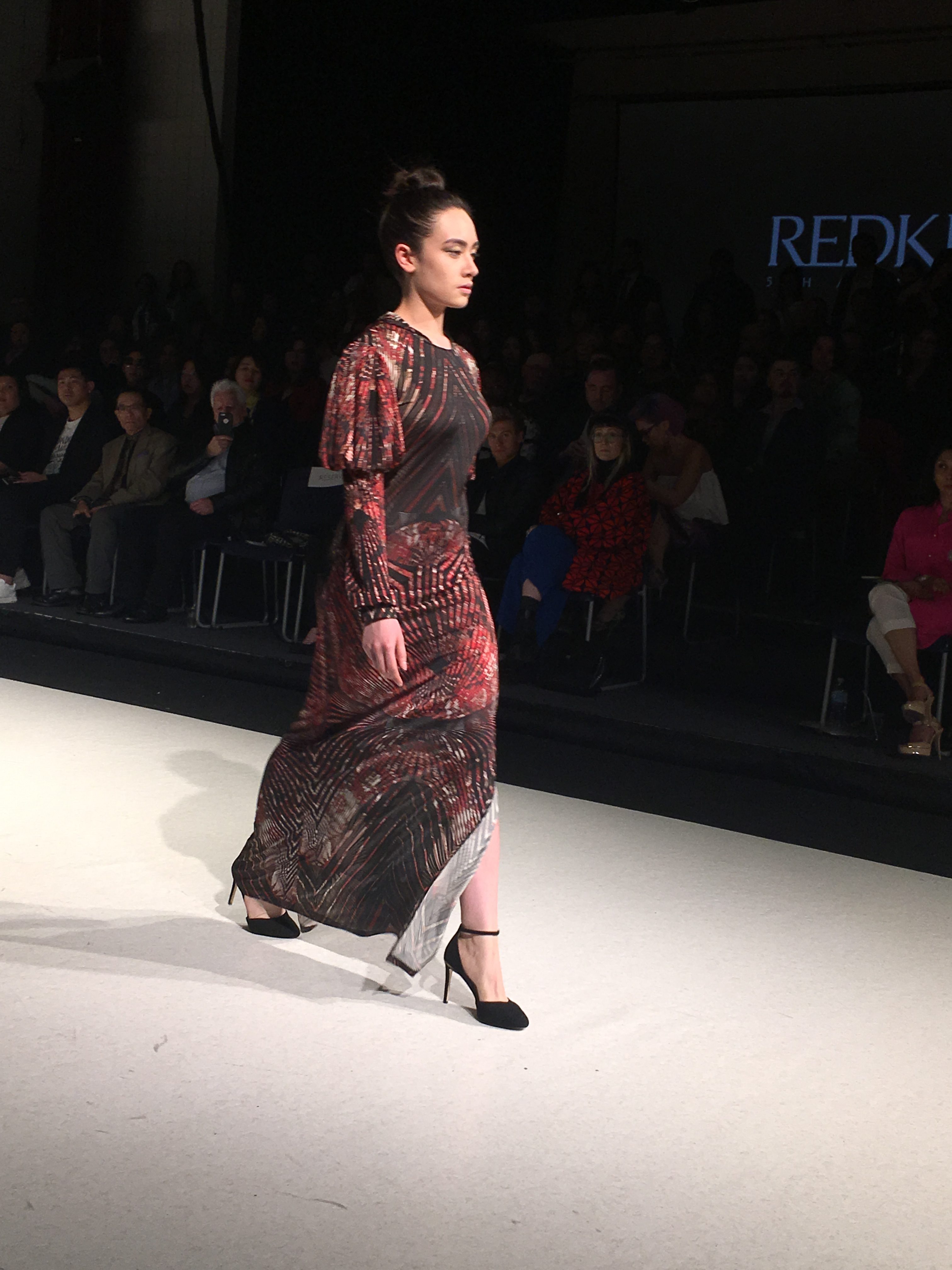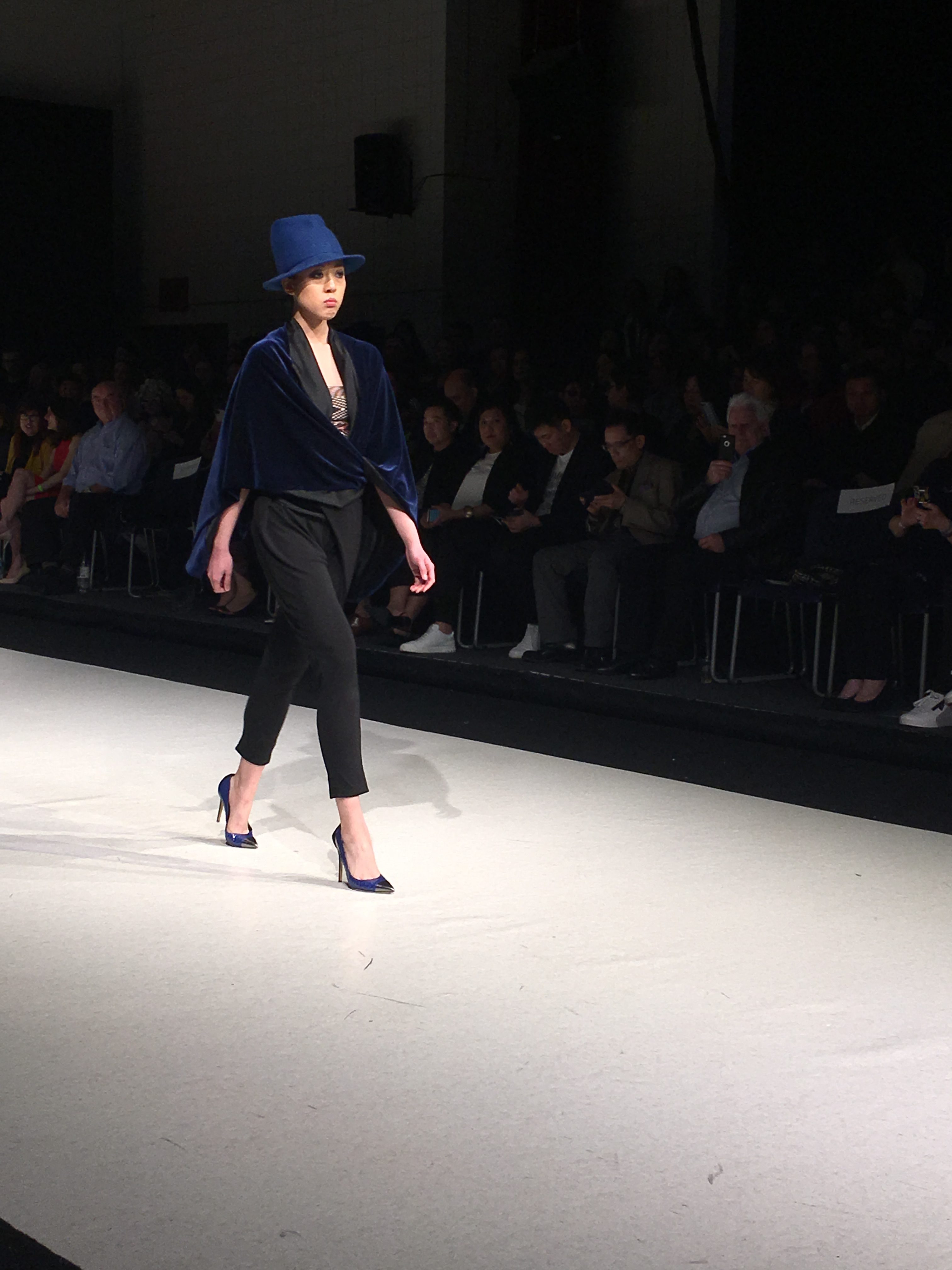 Elsa Lula is all about the duality of woman, inspired by her two aunts (Elsa and Lula). She showcased a collection of elegant jewel-embossed gowns and tough leather pants & jackets, which totally spoke to my soul.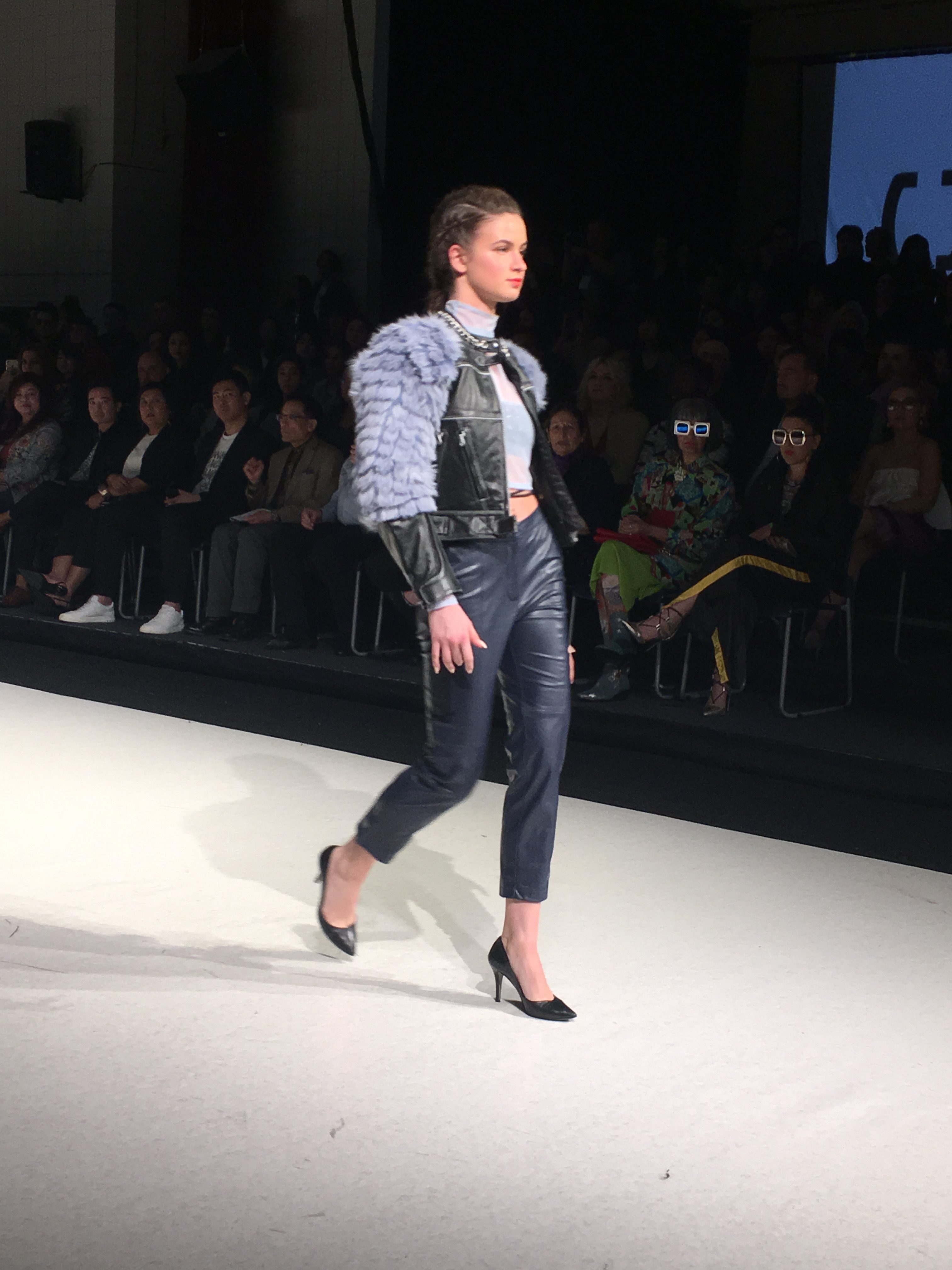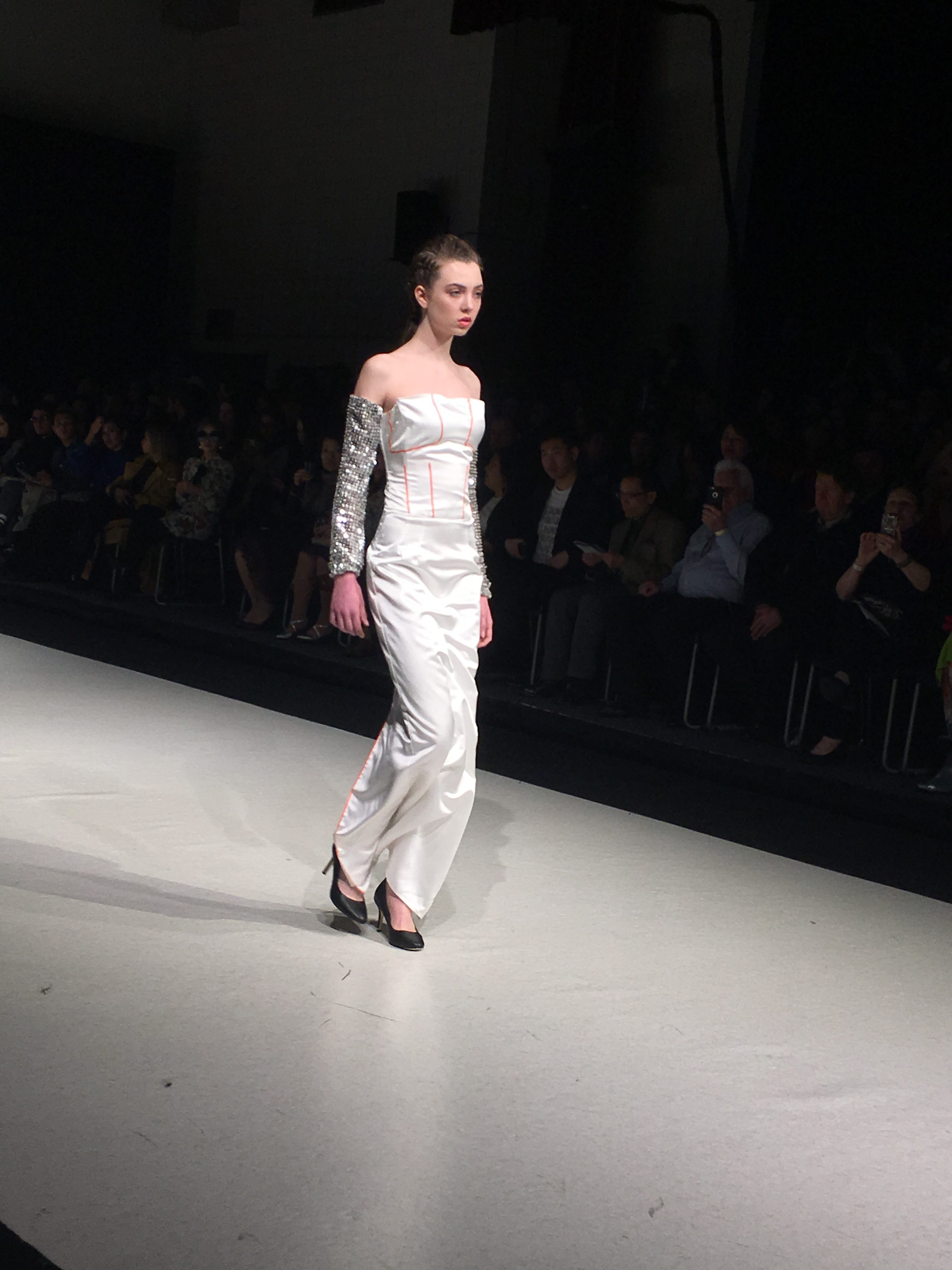 Although two other designers did cast one plus model in their respective shows, KO by Katherin Olivos was the only truly inclusive show at VFW, and for that, I applaud her. Her collection of black tie gowns added some fun flair to the evening, aided by the fact that the diverse group of models actually appeared to be having fun as they strutted down the runway.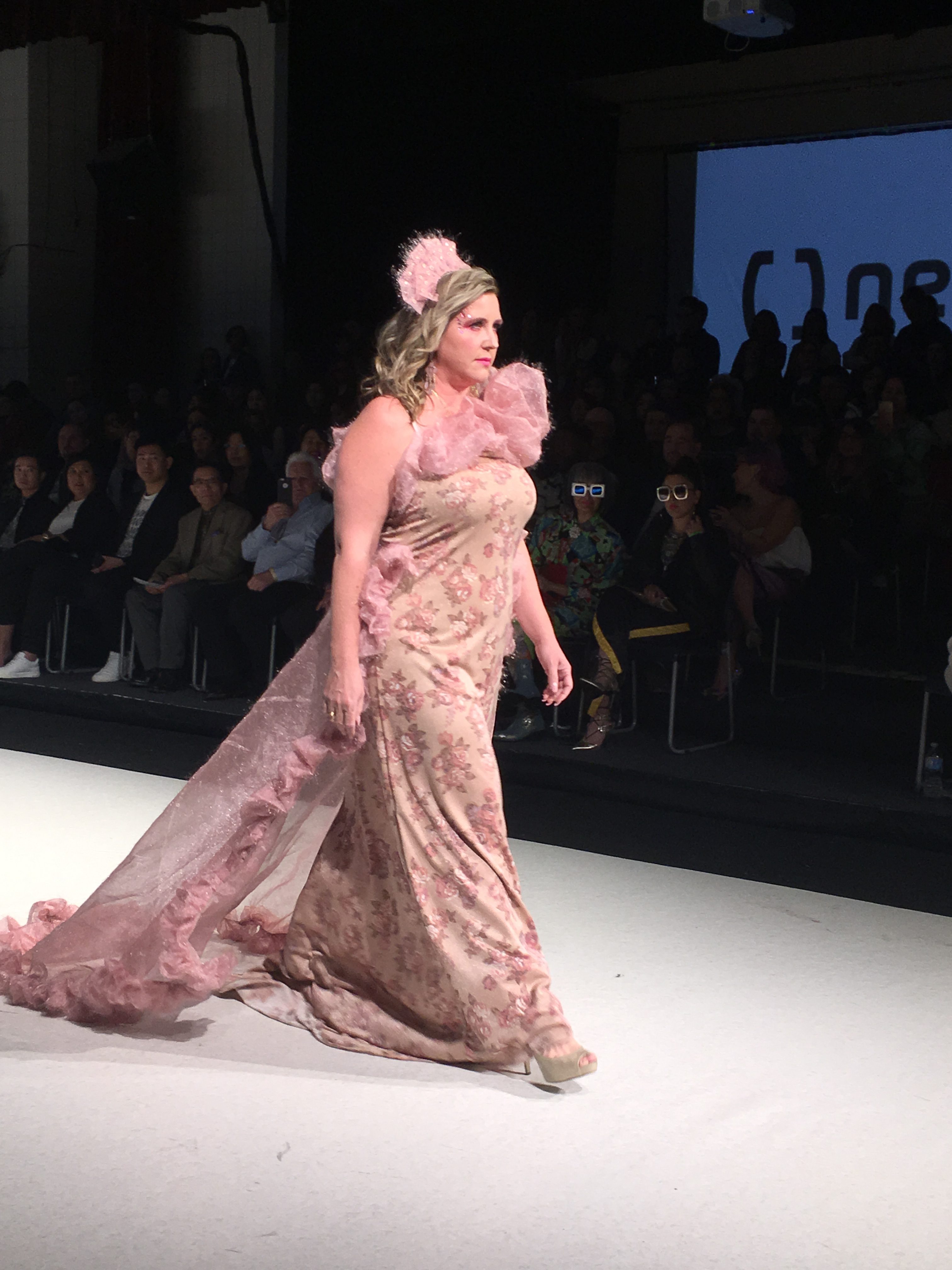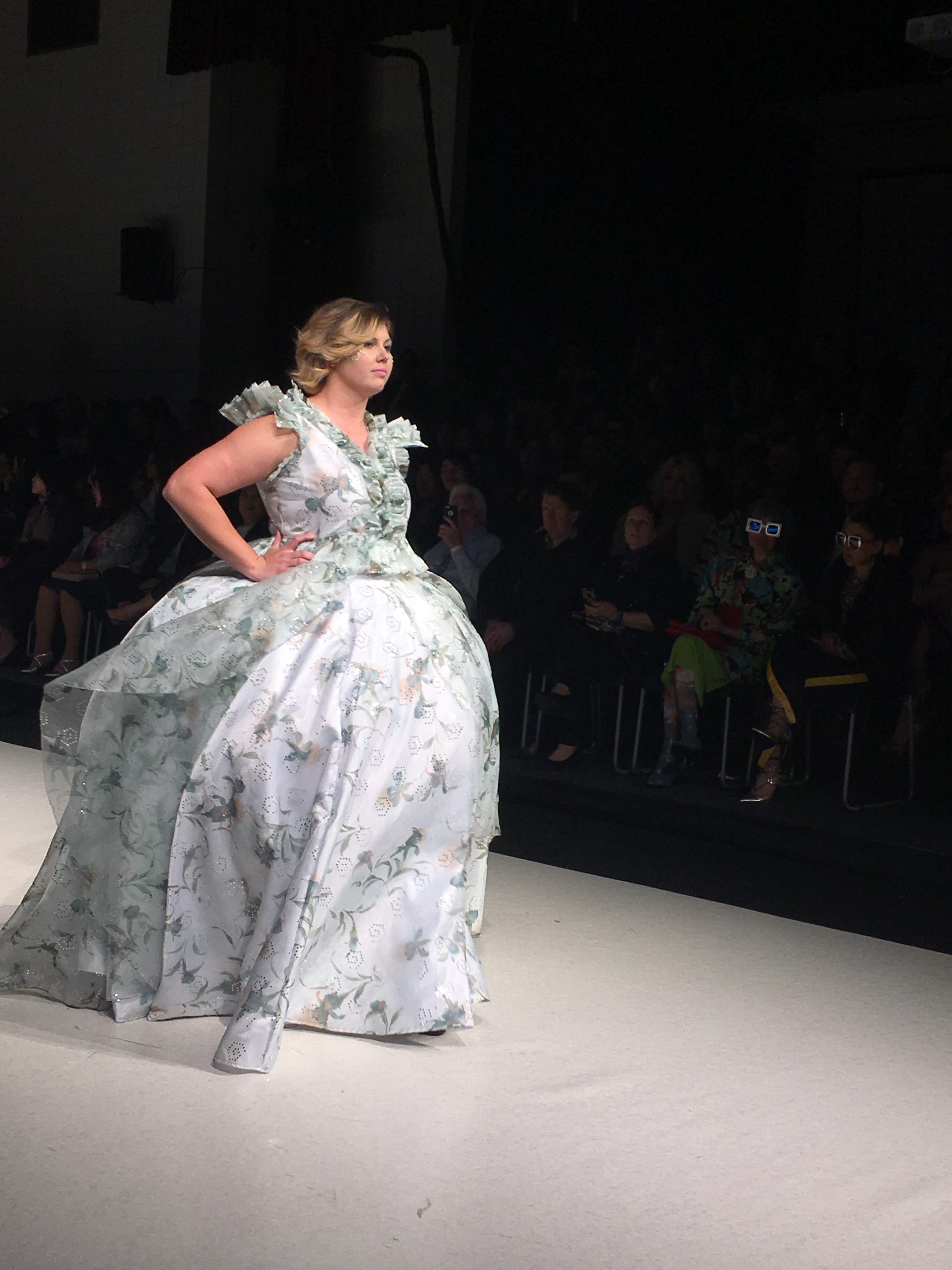 SETSETSET brightened up the night with vibrant acid hues, optic-grabbing graphic patterns, blooming floral prints, and ebullient feminine flounces.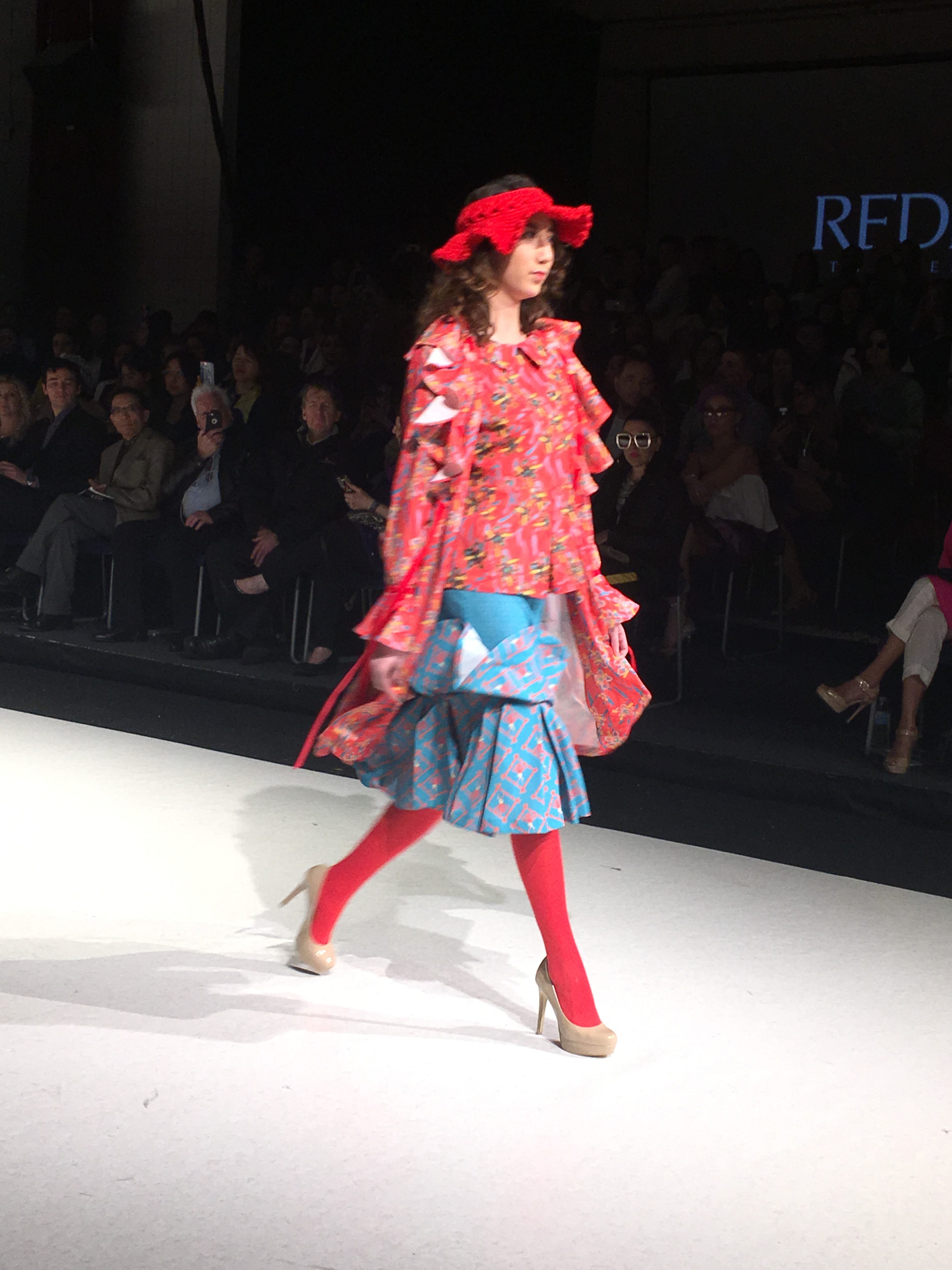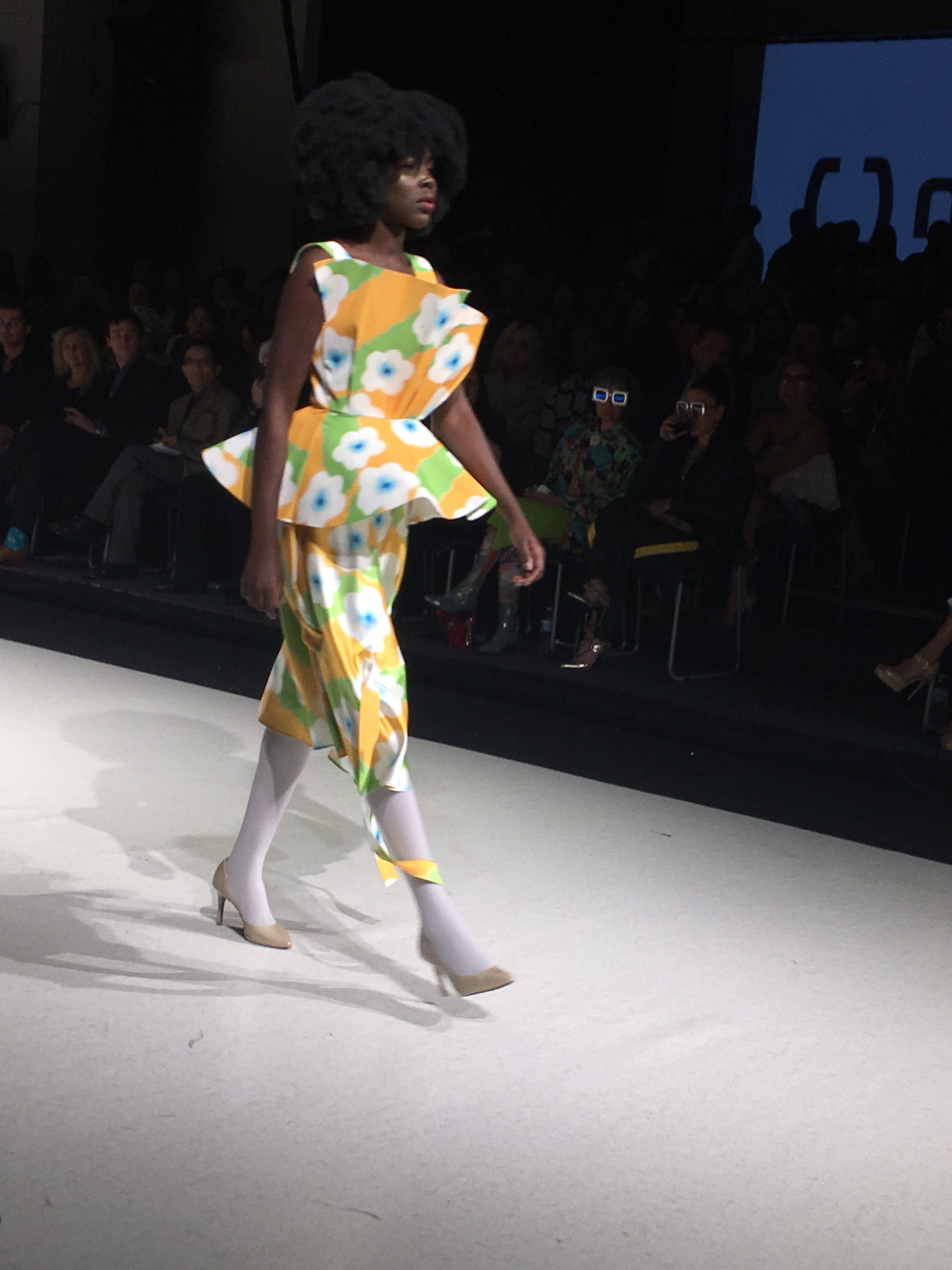 Nozomi Kuwahara showcased a tongue-in-cheek collection of playfully irreverent & fashion-forward pieces. I adored her red glitter dress topped off with a tongue-esq chunky scarf and her red zip-up sweatshirt that would be ideal for awkward encounters.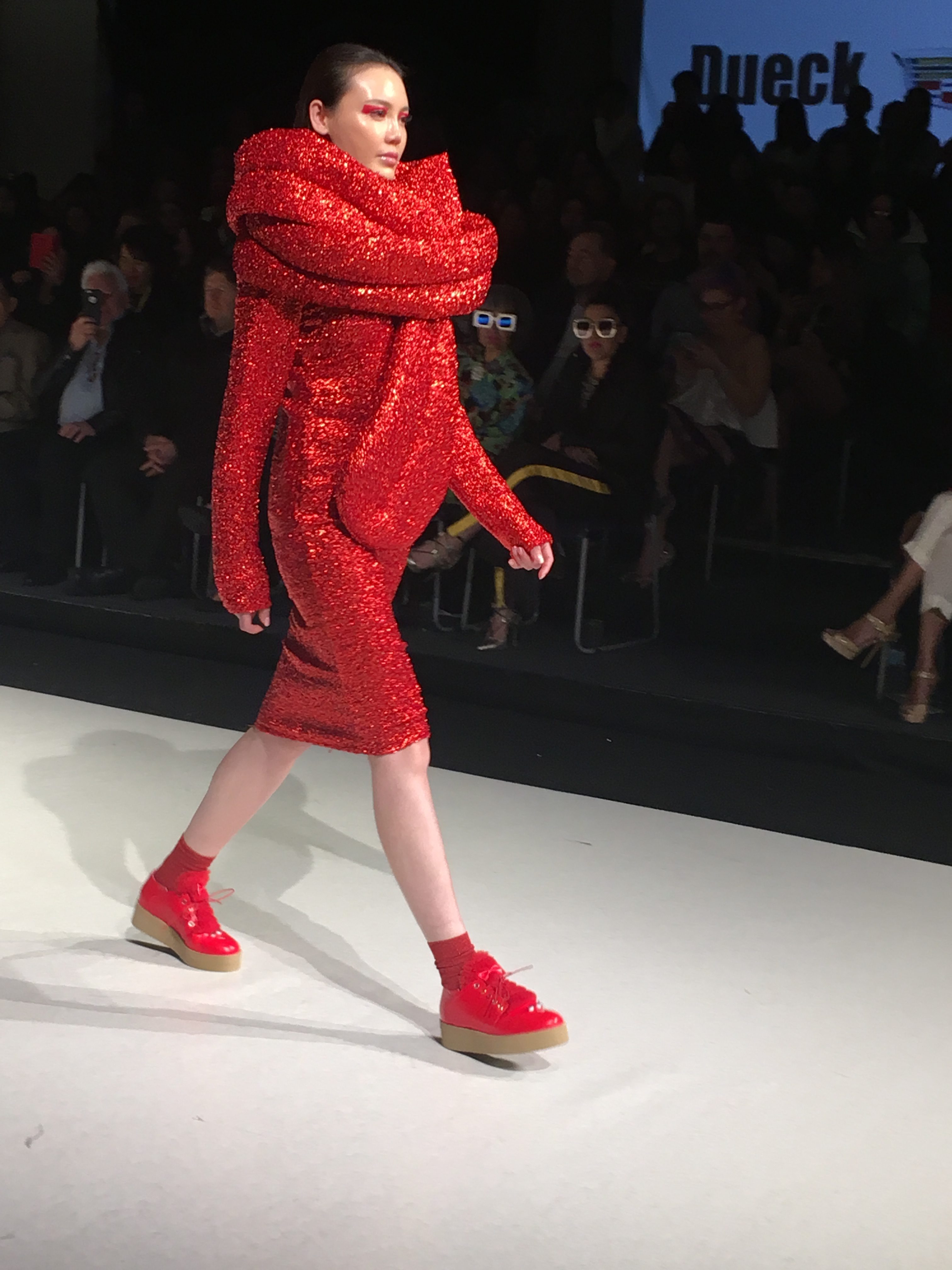 Italian designer Eros Tolentino showed that he's a designer with layers, with his raw collection of pleated, ruffled, and overlapping designs.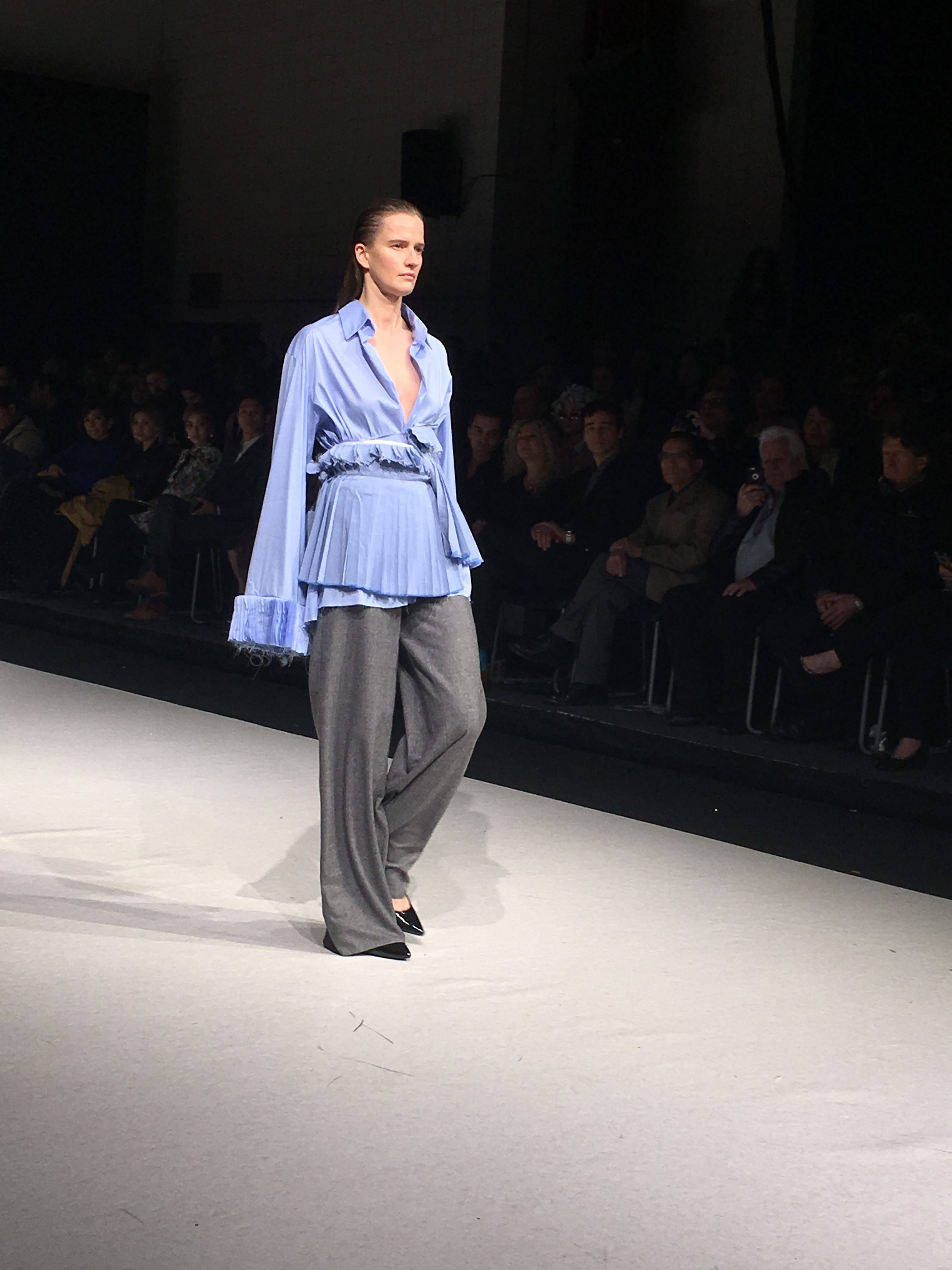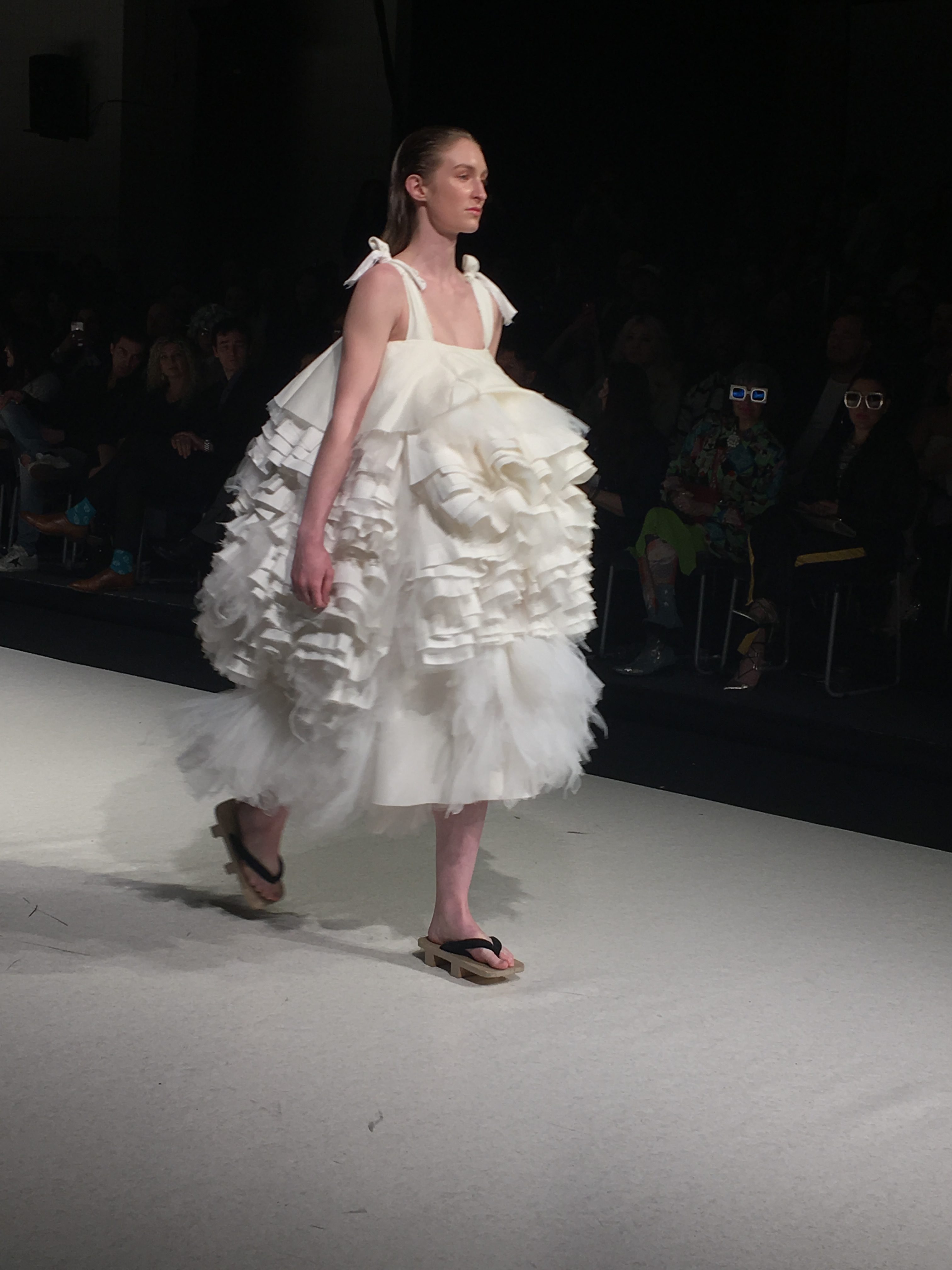 Alex S. Yu gave us a unisex collection filled with energetic pops of color, clashing prints, and layered textures. I especially loved his pairing of pale pink and hot red, shown both in womenswear and menswear.