As Vancouver Fashion Week came to an end, so did my phone's ability to take photos…For the first time since owning a smart phone, I sat back, and just watched the shows unfold in front of me, instead of focusing on capturing it live…and it was glorious.
Not Dead Yet gave me flashbacks to my teen angst, with latex-clad models storming down the runway. Harsh red, acid yellow, sleek black, and white organza encapsulated the collection; with the suggestion of "pics?" and "loading" decorated across some designs.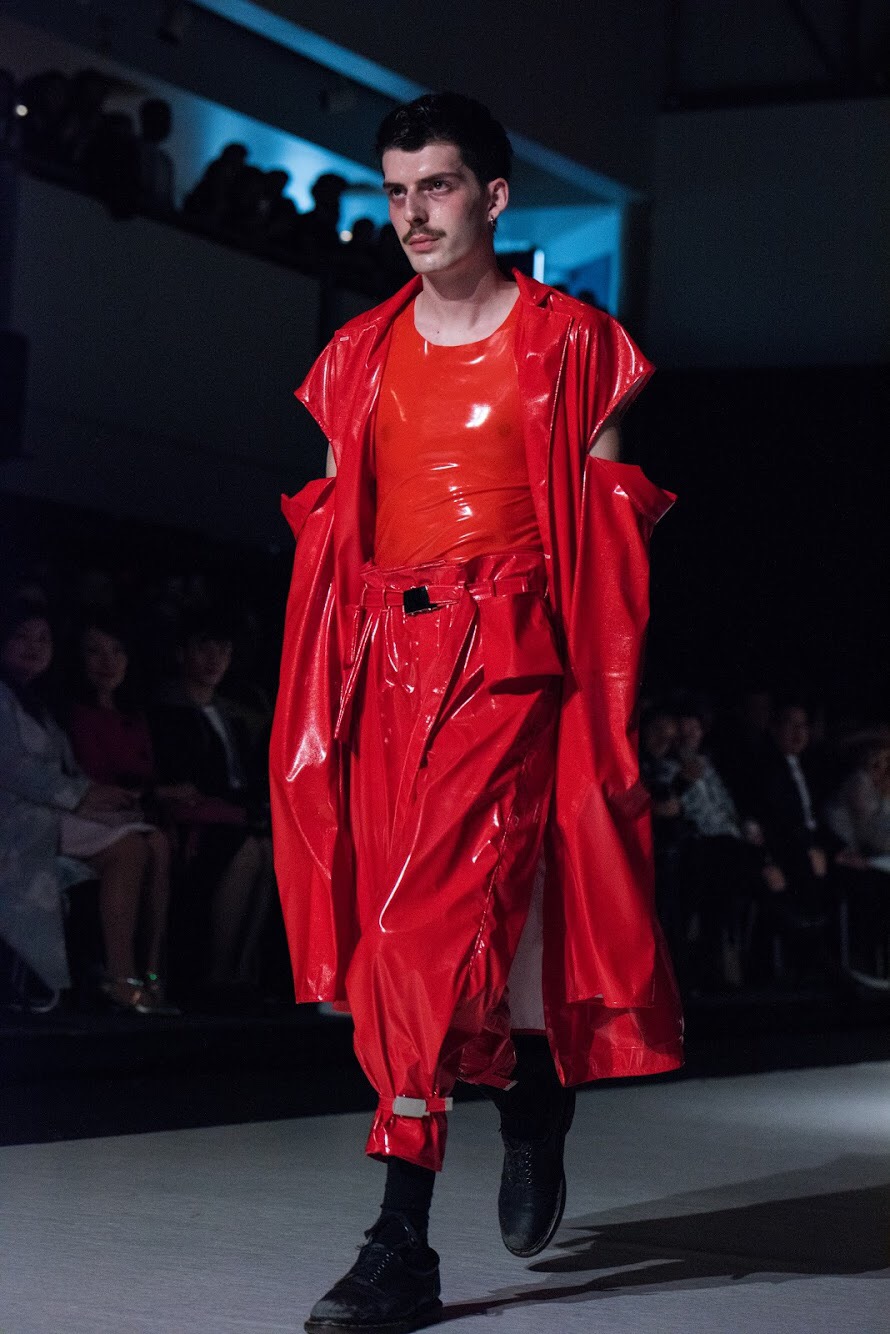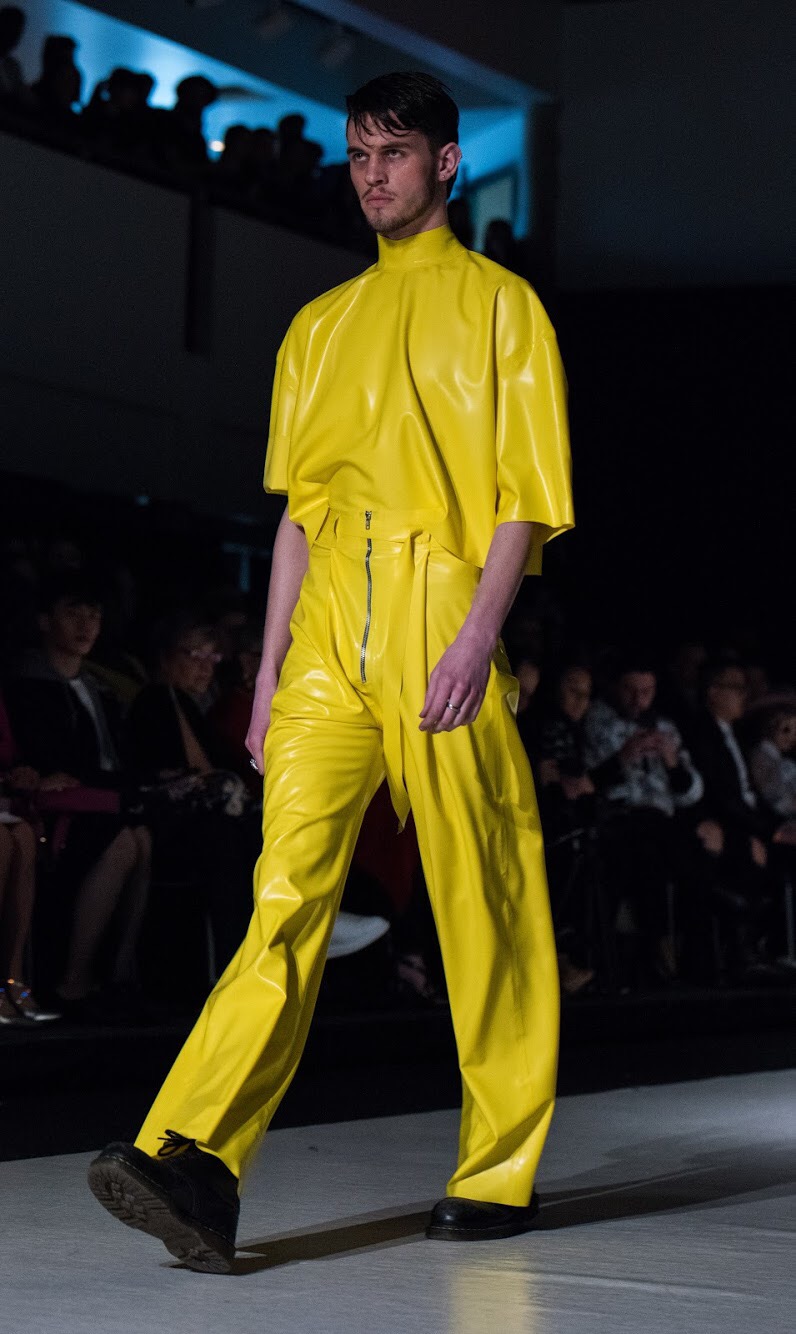 Eaux Troubles gave us amazing digital-printed streetwear, with contrasting and clashing patterns that would make you the coolest peacock out there. I need that second jacket in my life!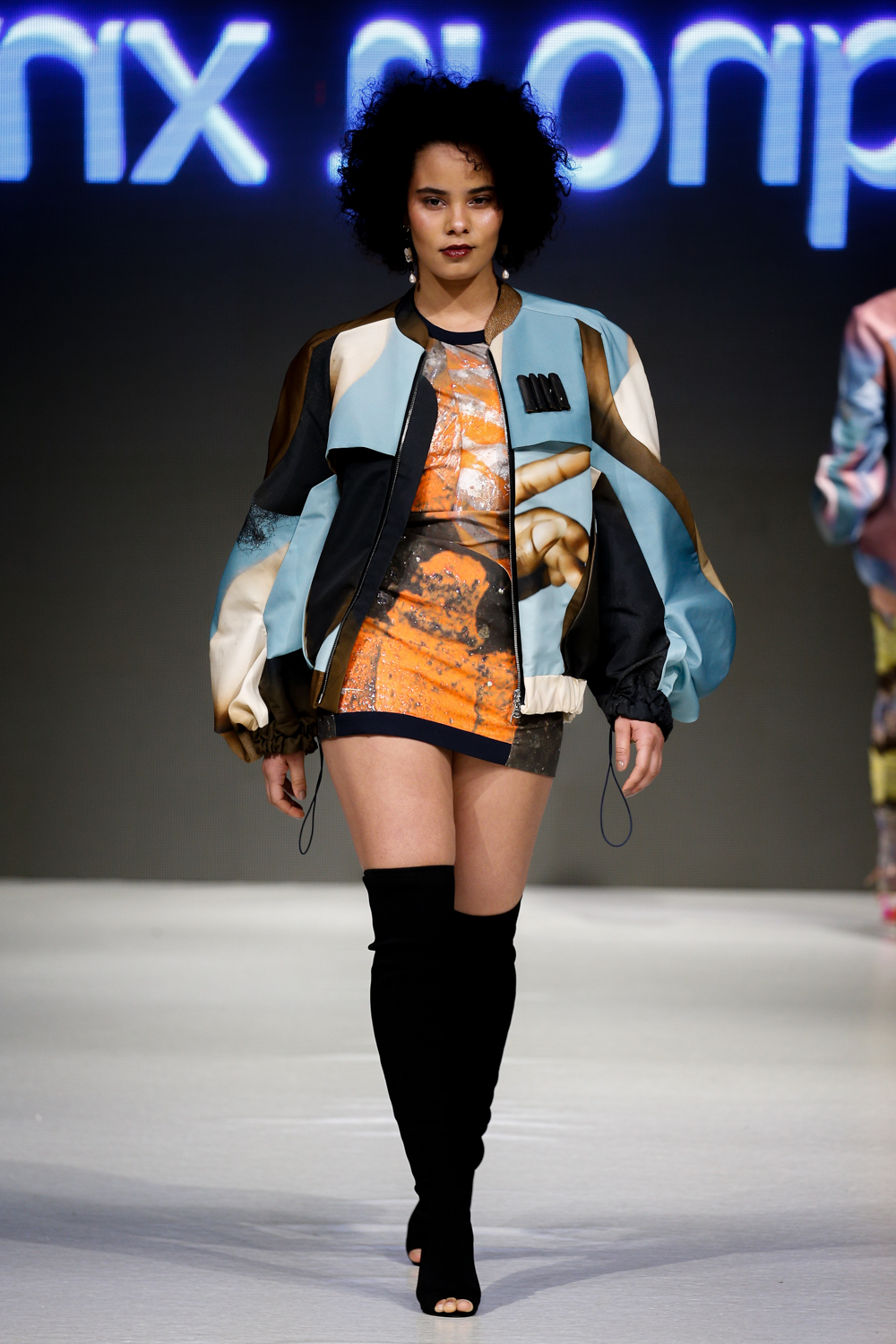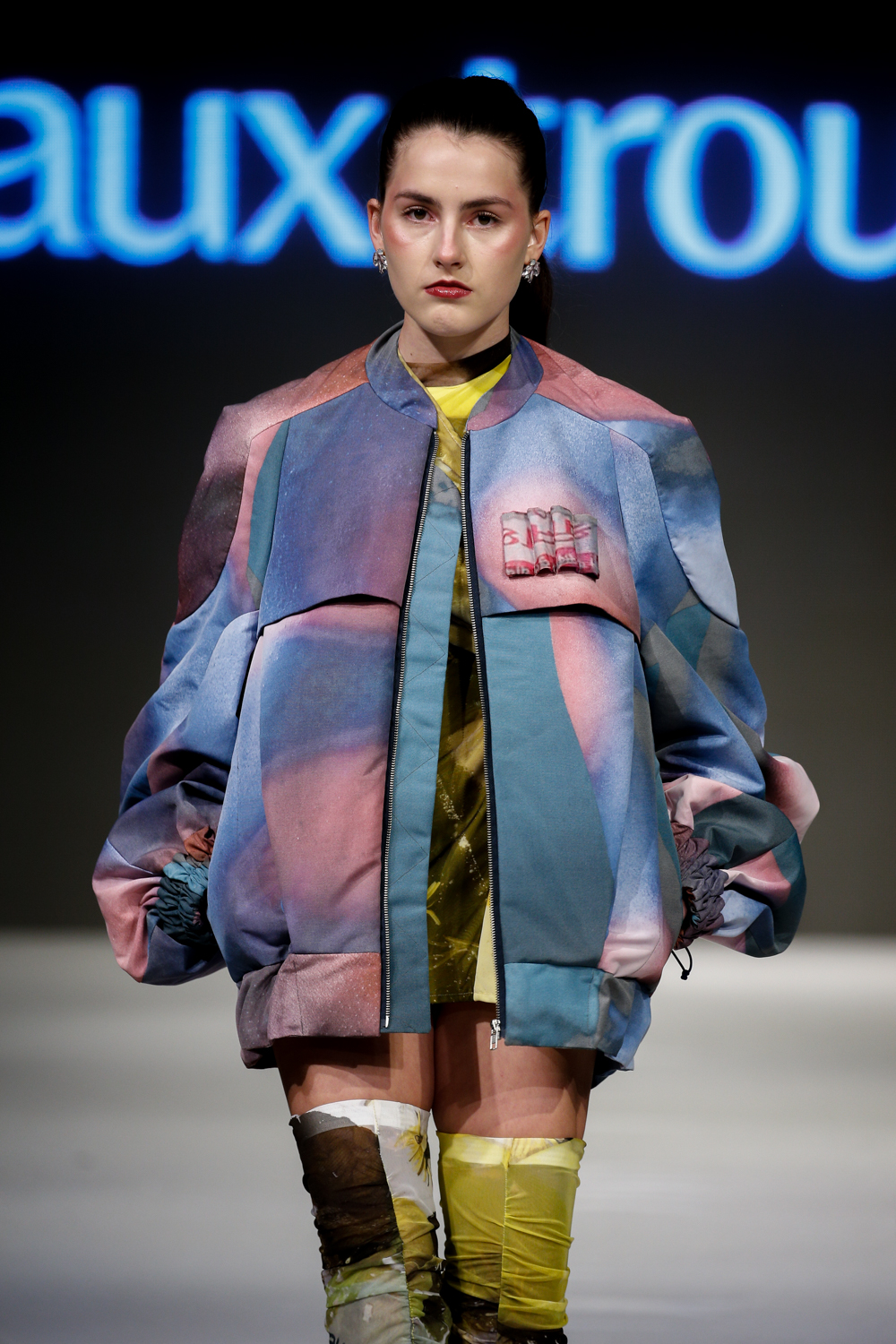 EmulEos gave us a knock out of a collection, with "diamond" encrusted boxing gloves, sparkling accents, diverse textures, and an amalgamation of flowing and structured designs.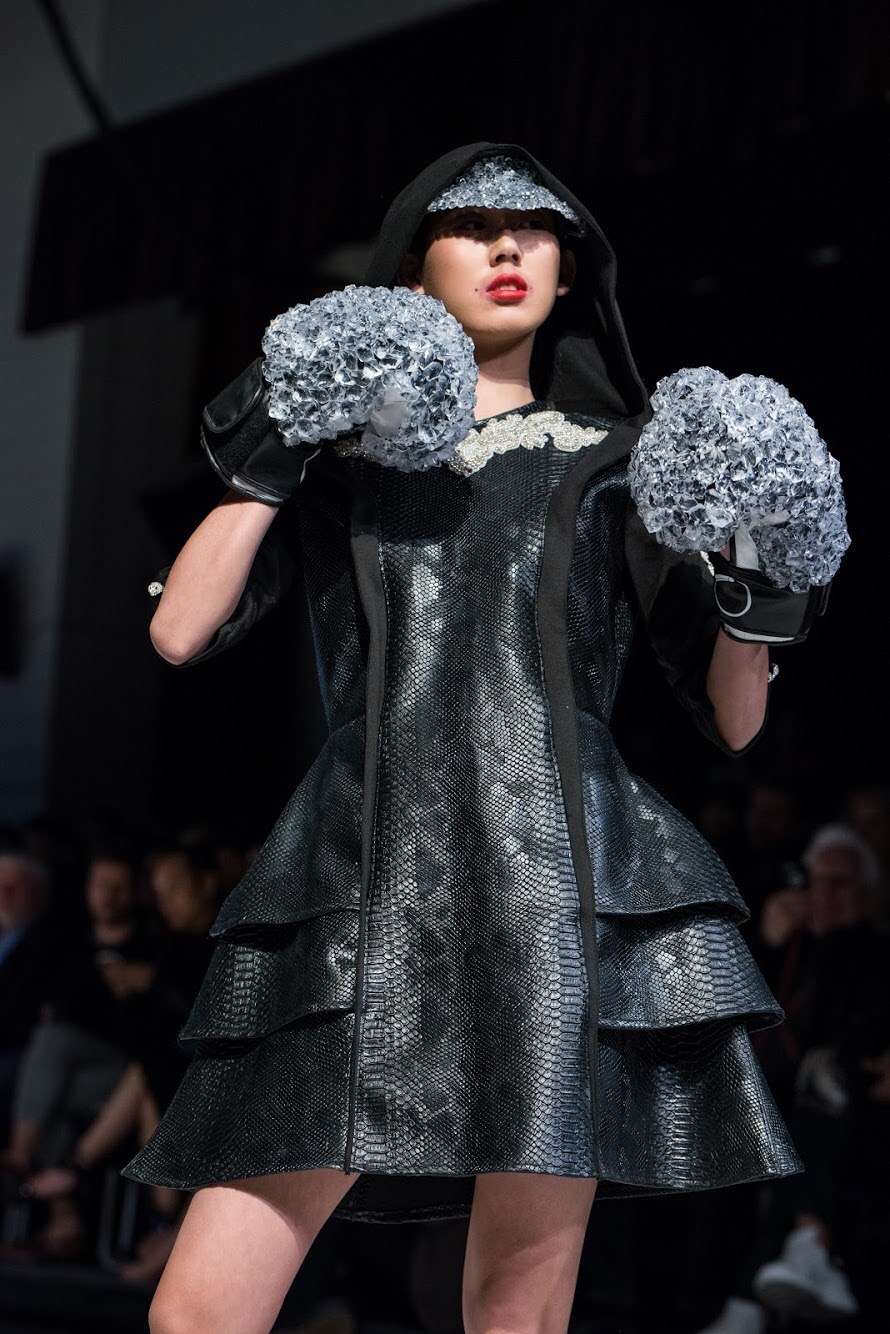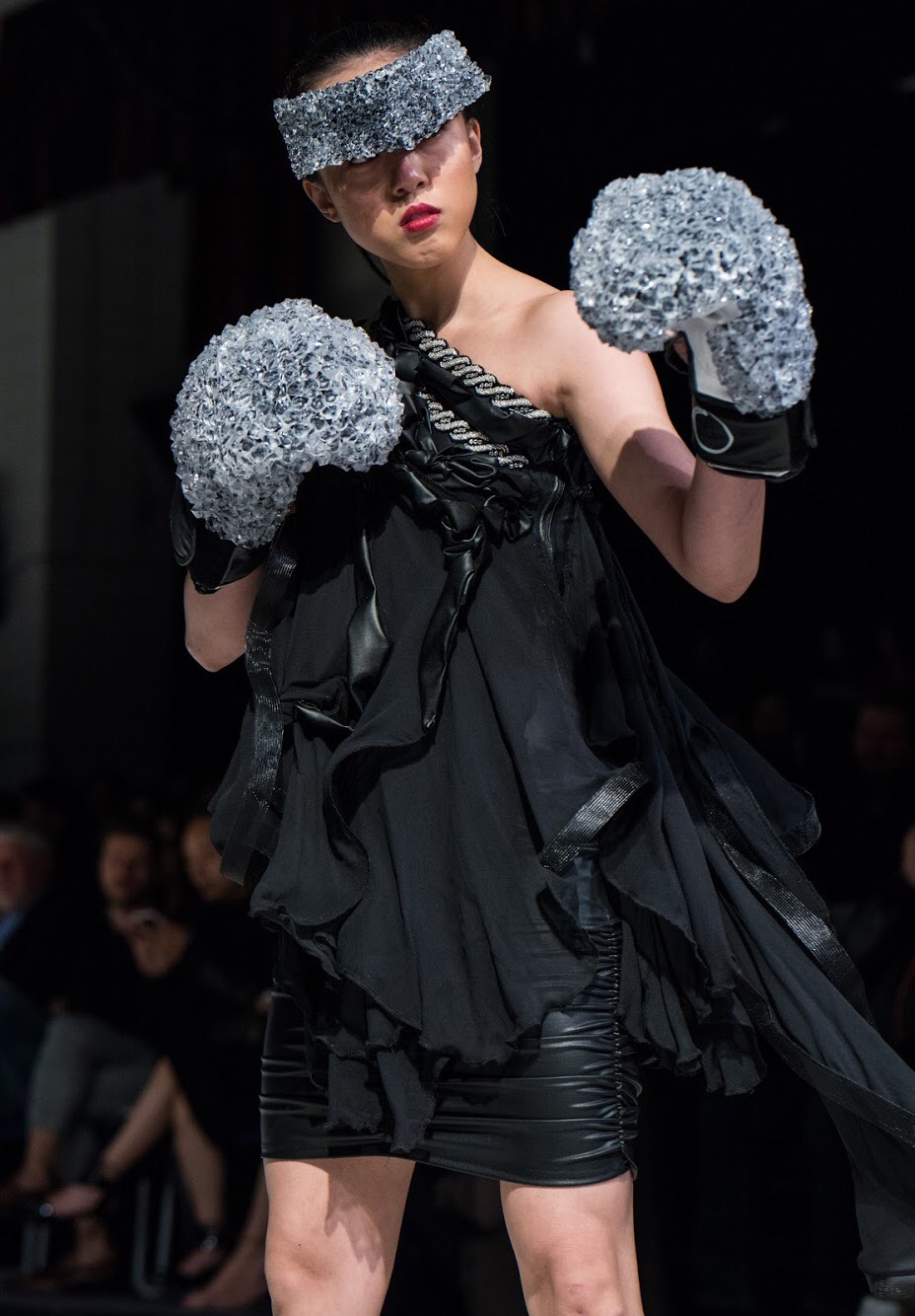 Krizia Jimenez took us under the sea with an ocean-inspired collection filled with gorgeous nautical touches like Mother of Pearl buttons, diaphanous ruffles, and coral-esq folds.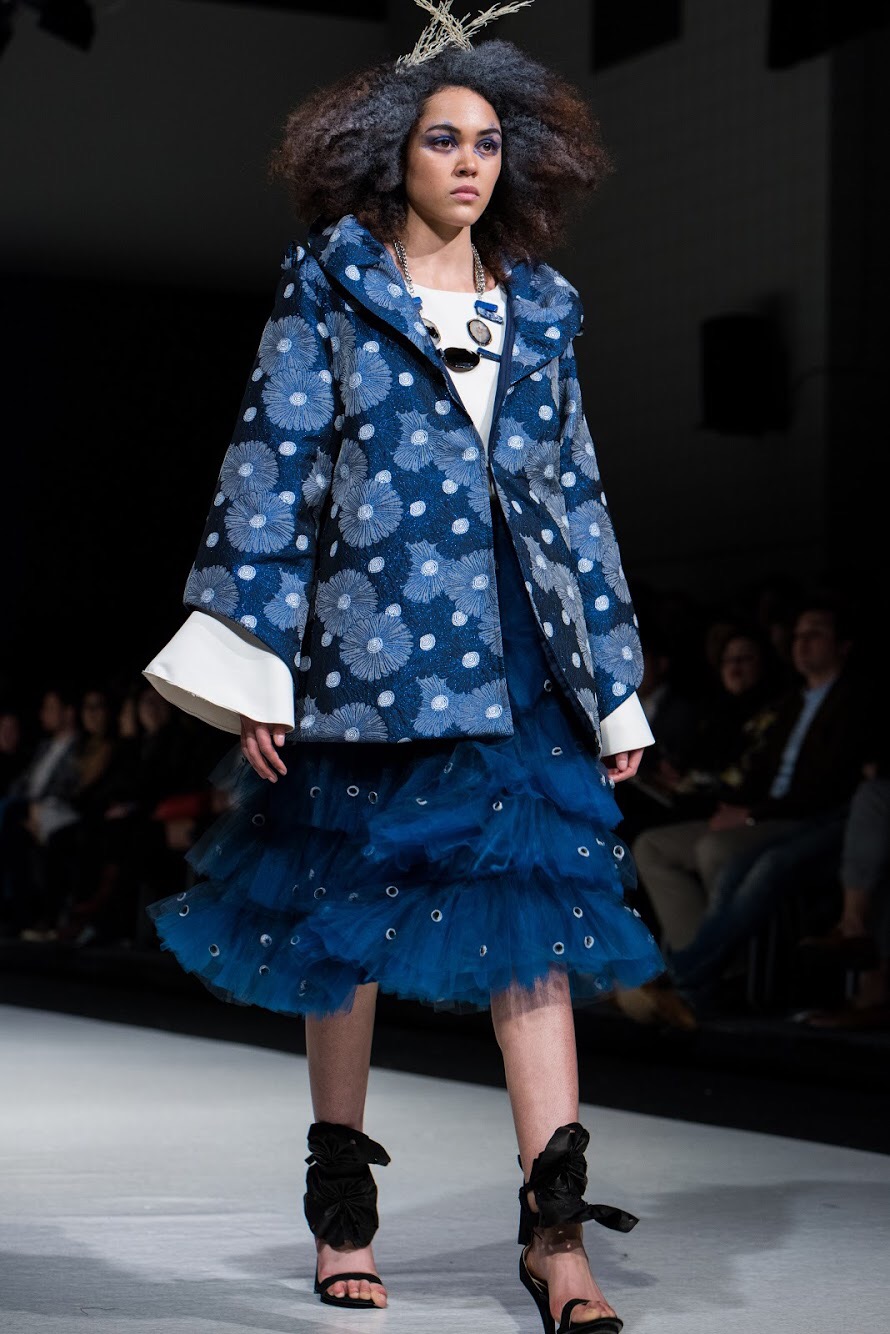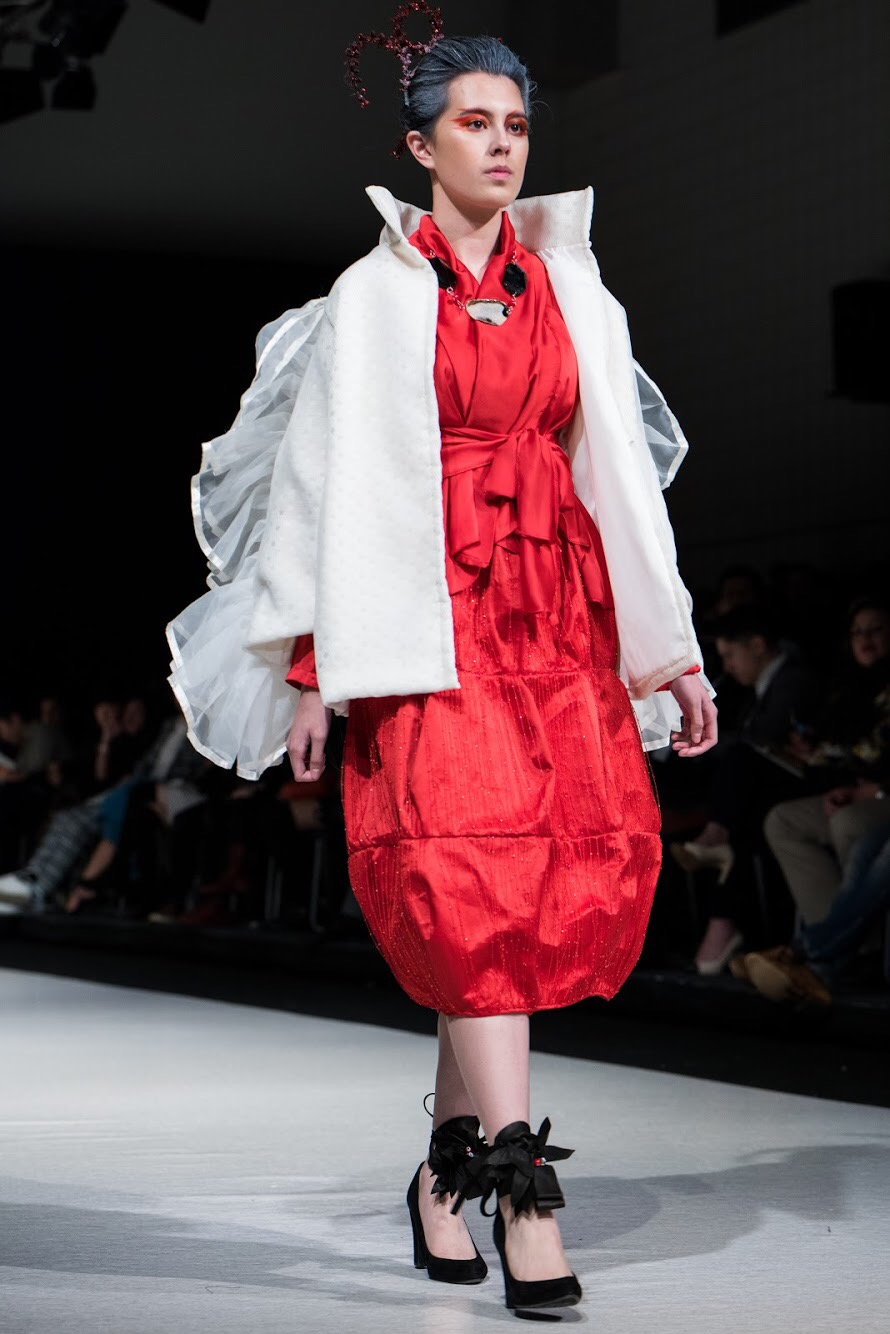 Yuner Shao and Zherui Huang presented their collections in a joint show. Yuner Shao showcased digitized prints with a political anti-propaganda twist layered over both classic cuts and unusual designs. Zherui Huang offered a unisex collection imbued with sporty vibes and accents like zips, laces, and buckles.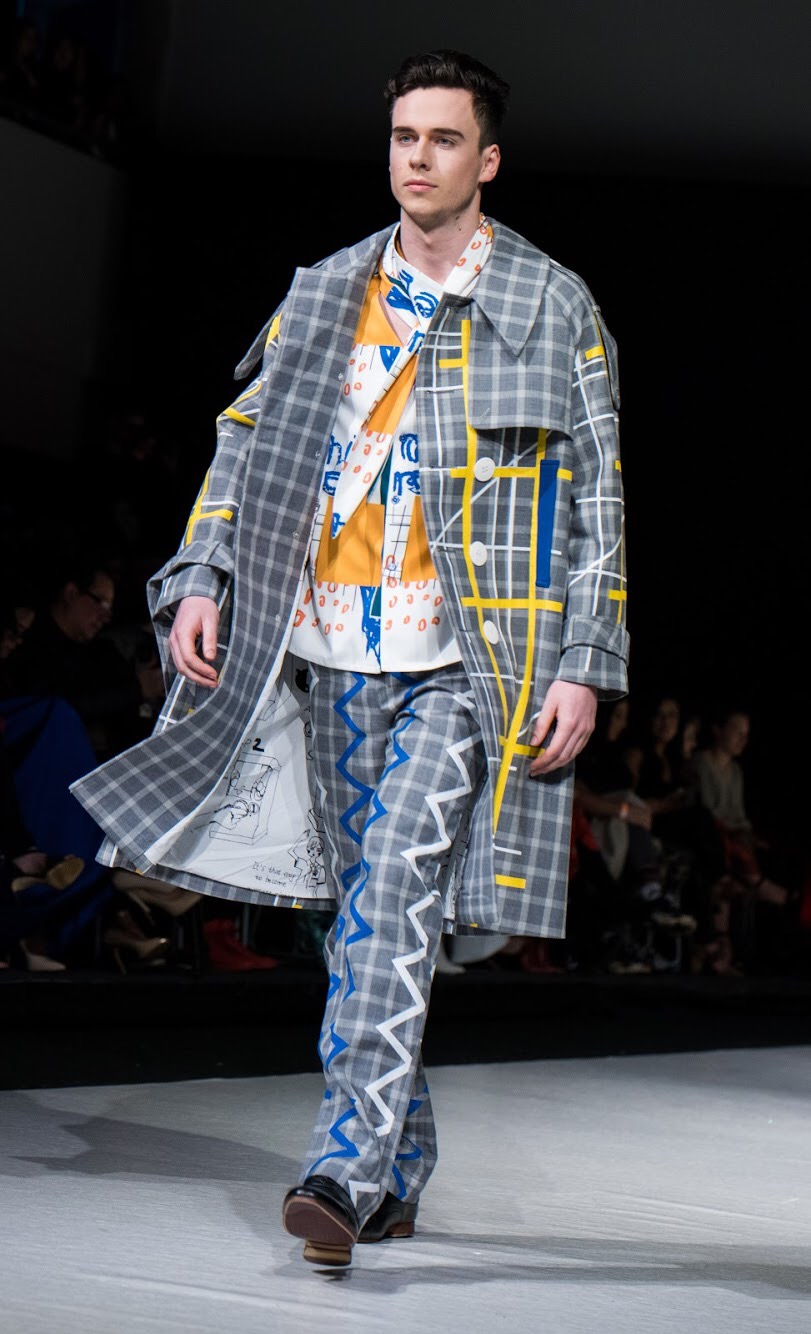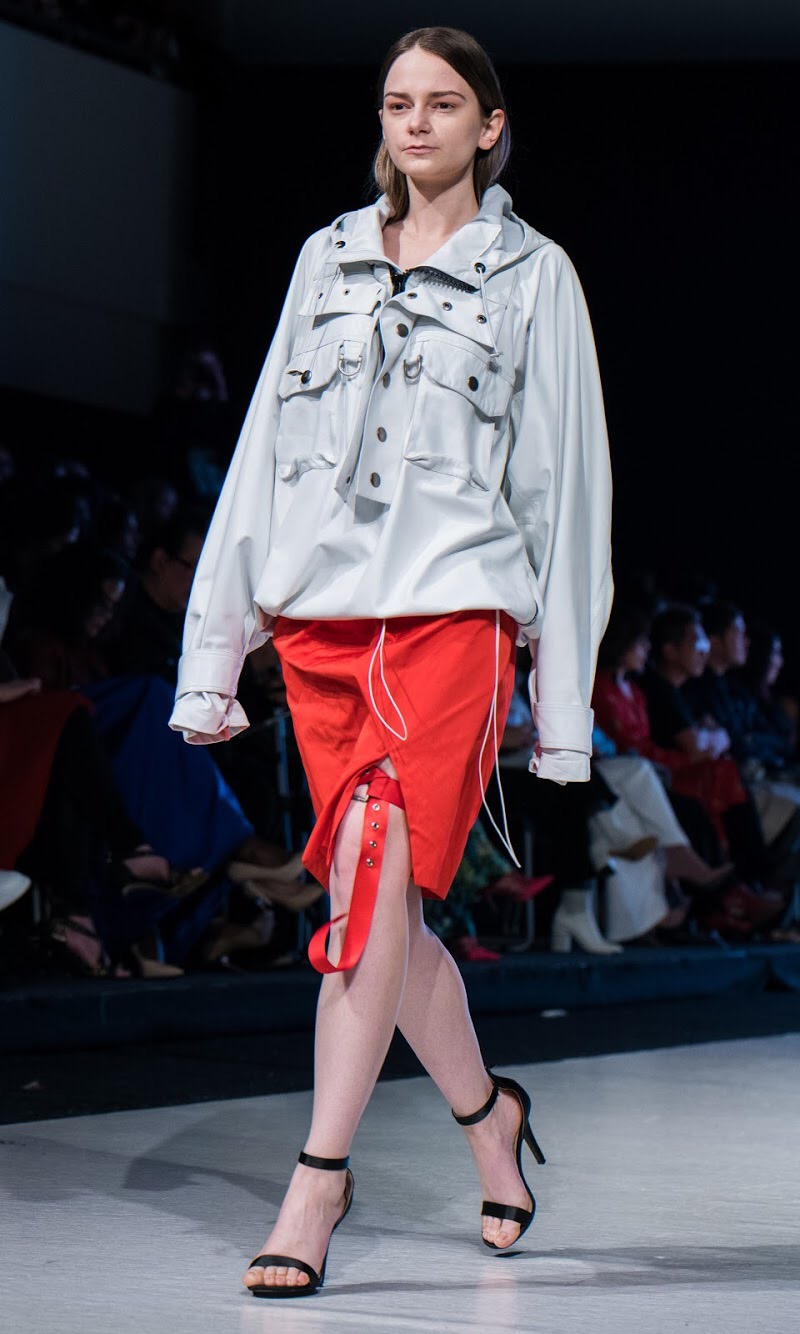 Nevena Kragic gave us sci-fi Game of Thrones vibes, with structured leather pieces, dramatic gowns and capes, and silver metallic accents (like the stunning collar on that first jacket).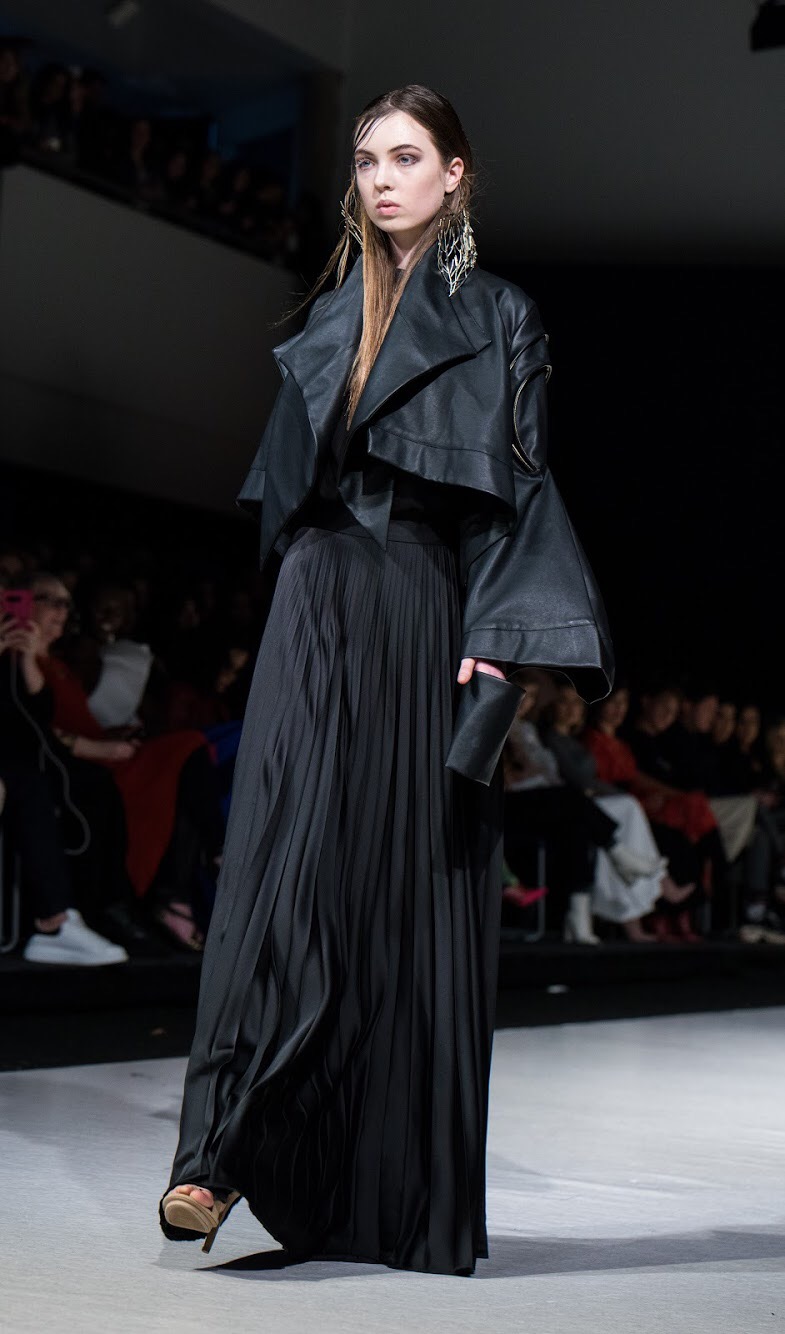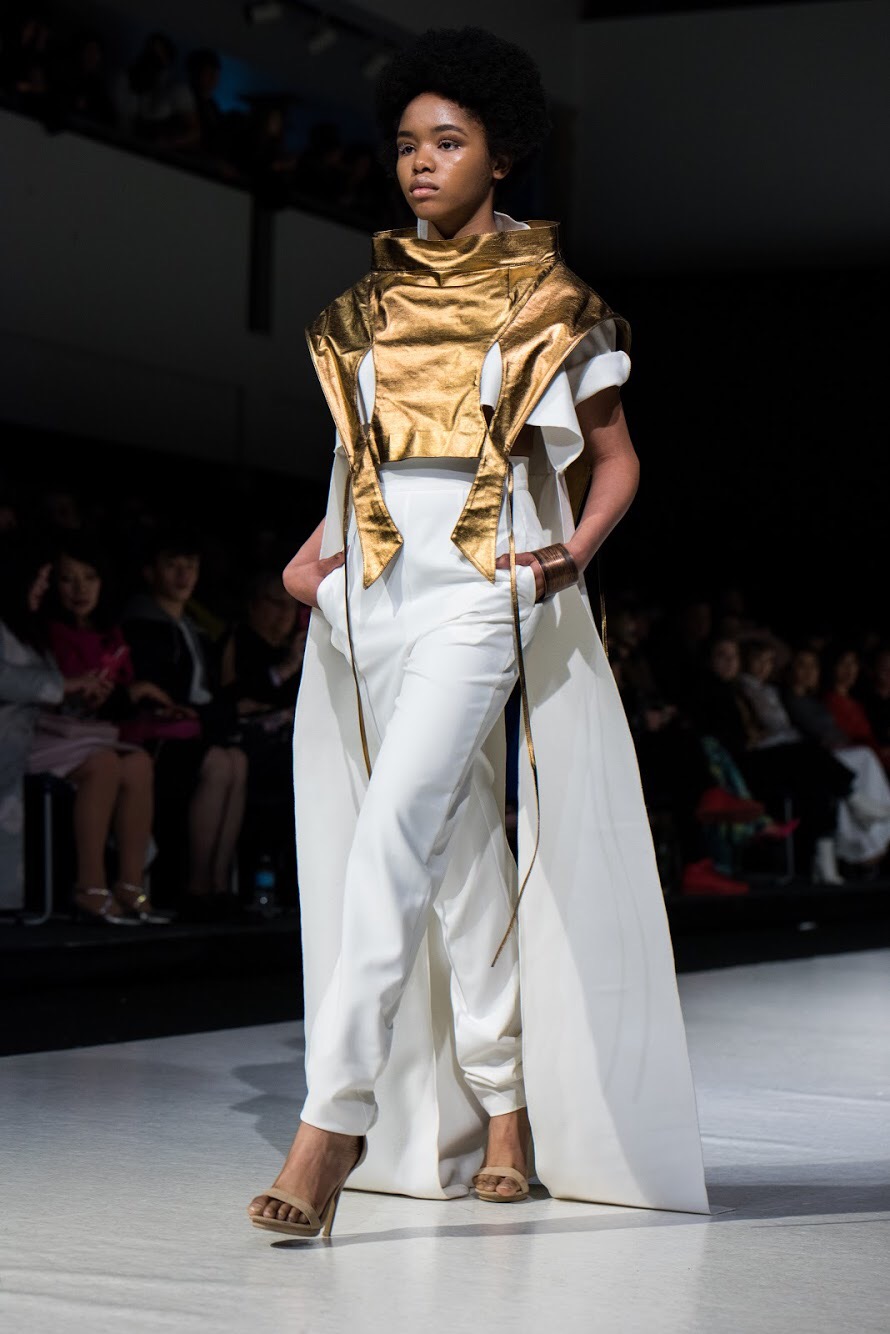 The Marronnier College of Fashion Design presented two designers, Rinka Hyodo and Mono Watanabe.
Rinka Hyodo showcased a relaxed punk collection filled with cozy plaids and knit designs sprinkled with spikes and safety pins.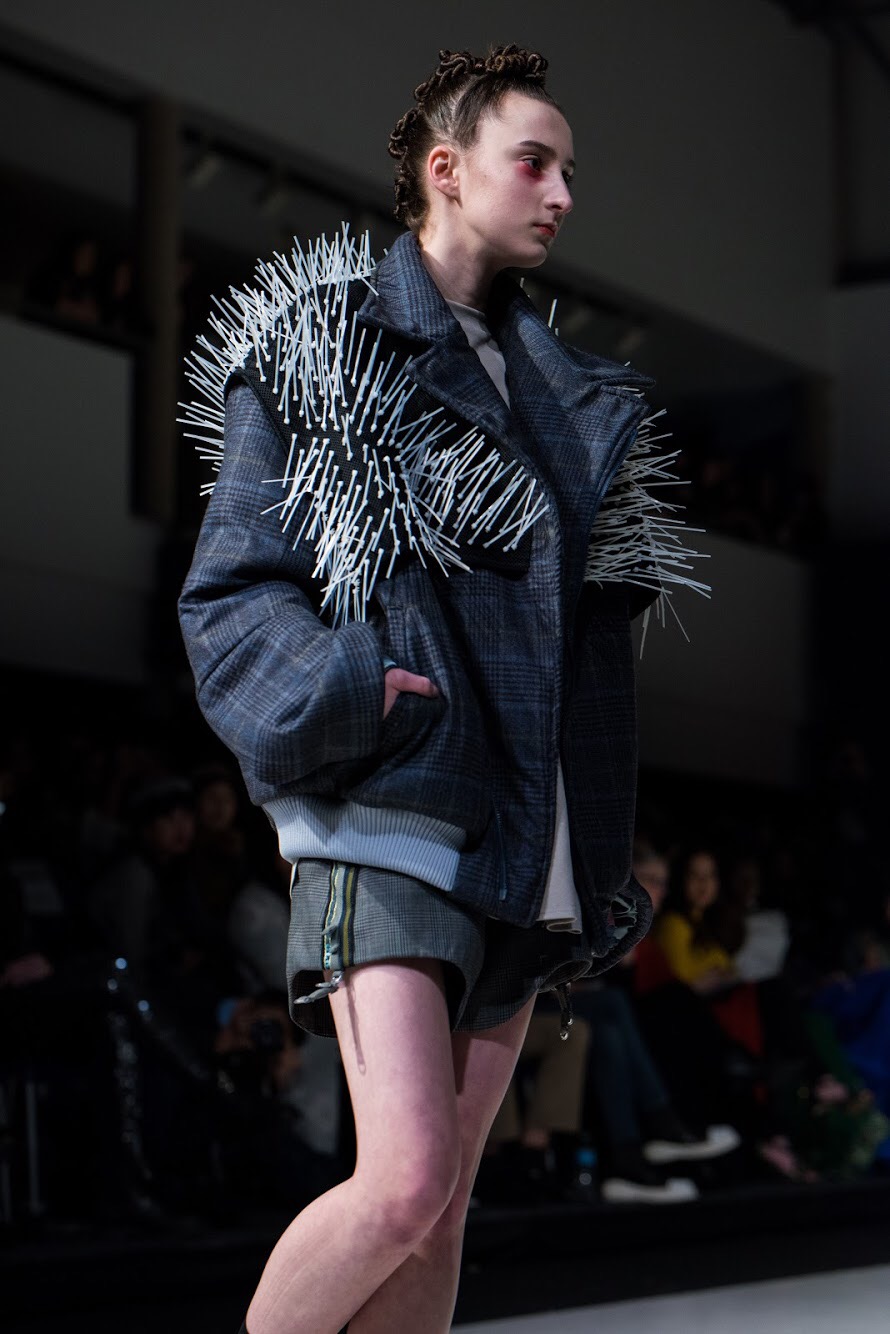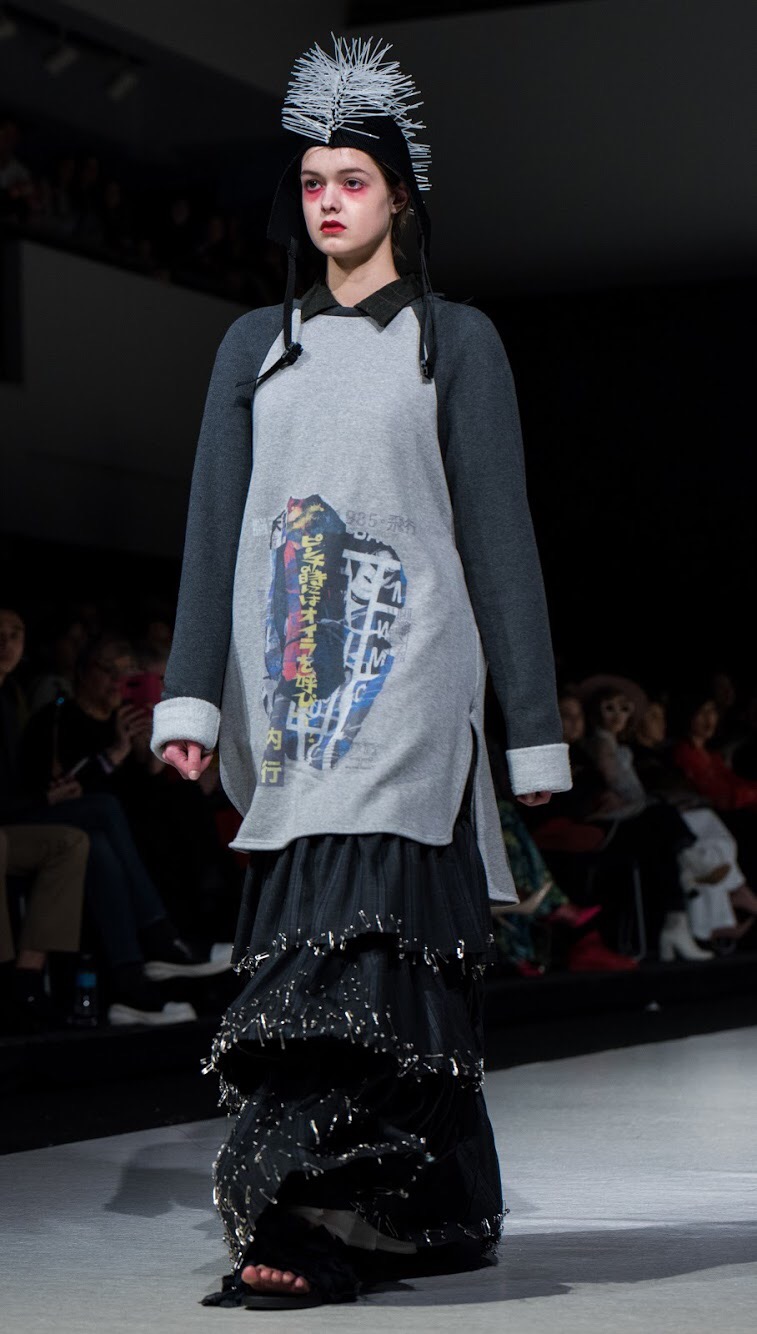 Mono Watanabe took us to their sartorial future, with a collection of structured military-esq designs that look ready to battle the fashion police.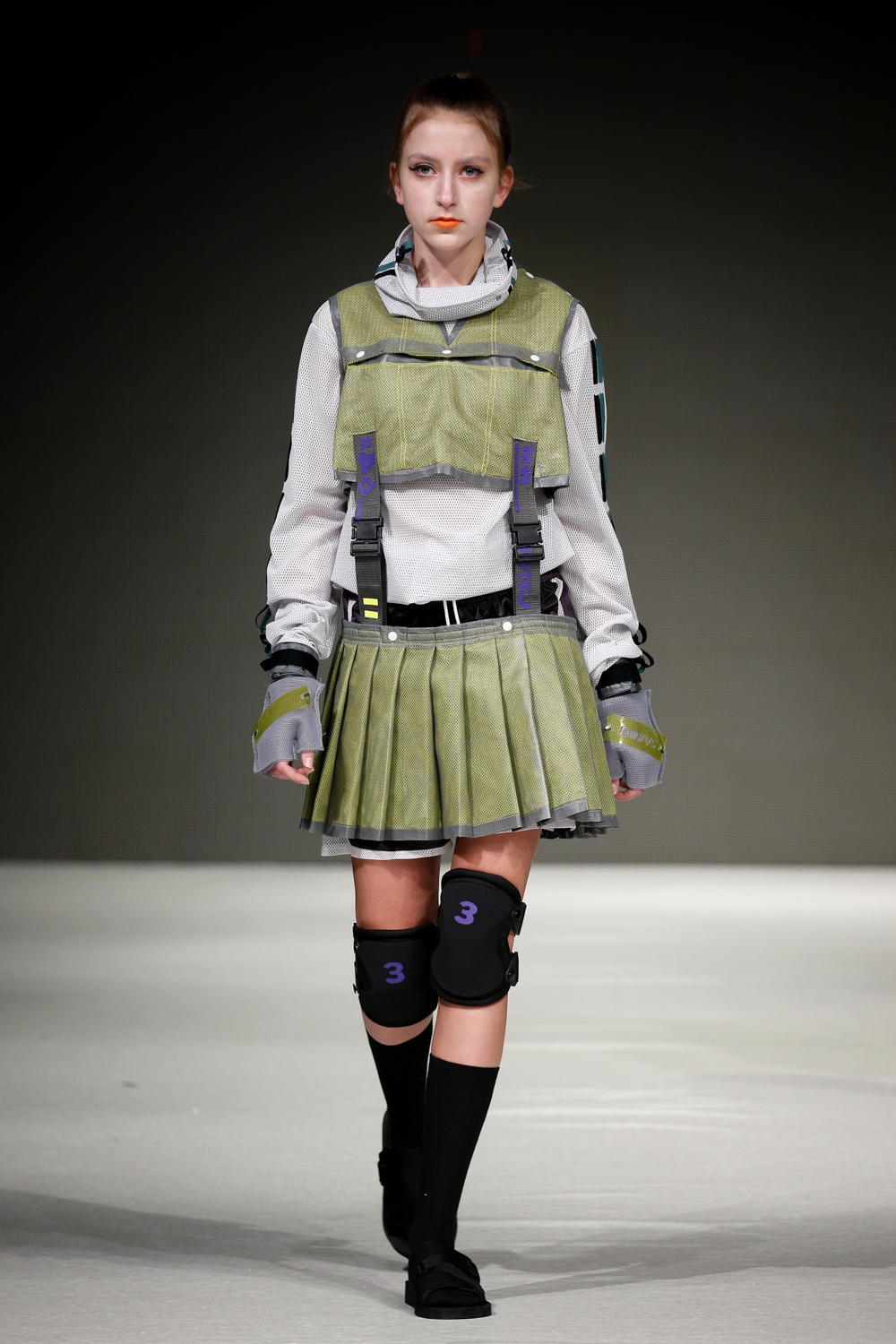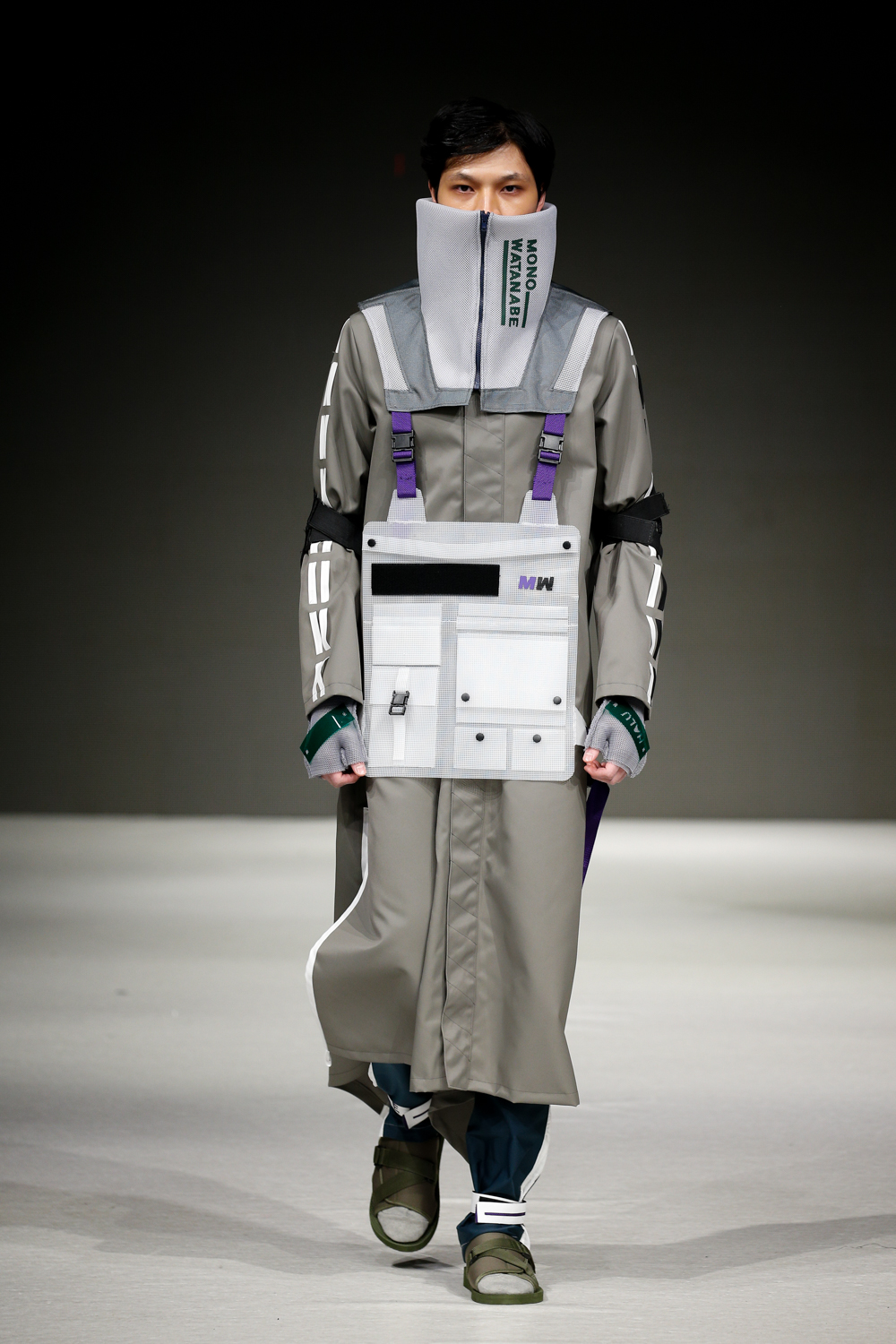 Nadrey Laurent's collection focused on feminine flair with an African twist, offering floaty mesh fit-and-flare dresses, cinched waists, fashion illustrations, and glamorous gowns.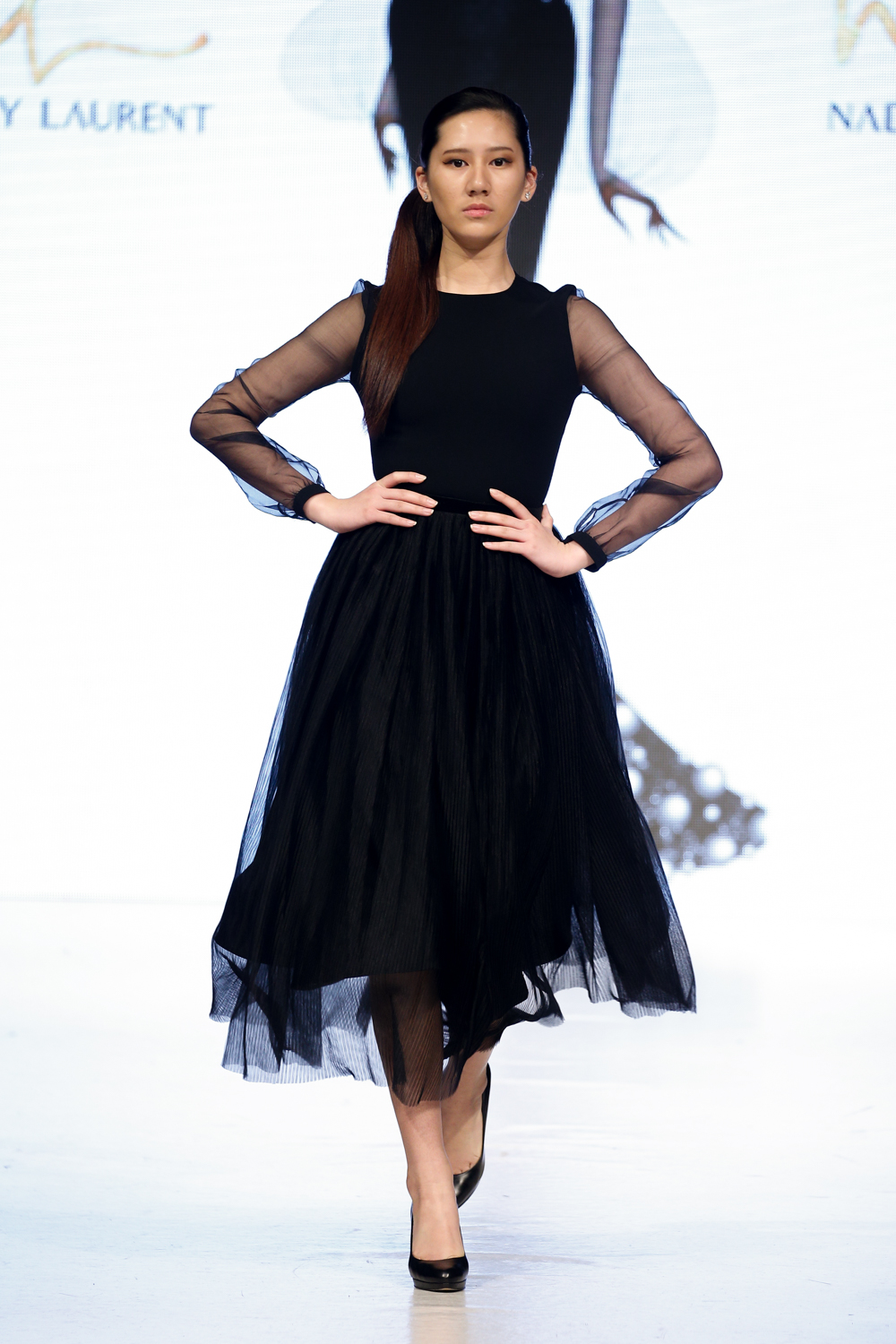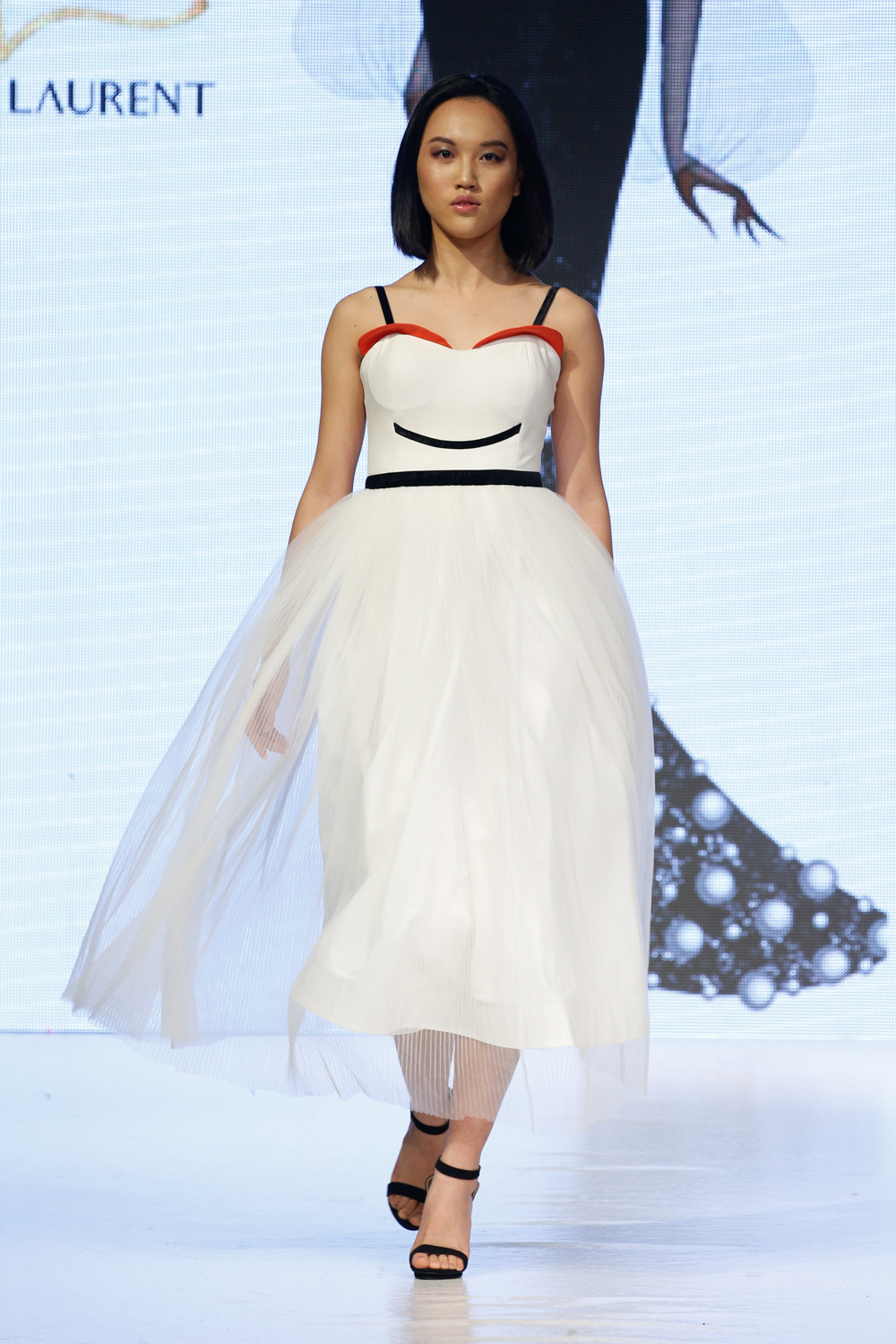 Madame Adassa gave us a collection fit for a queen, showcasing floor length gowns with gilded embellishments, golden embroidered paisleys, touchable velvet fabrics, and 3d accents.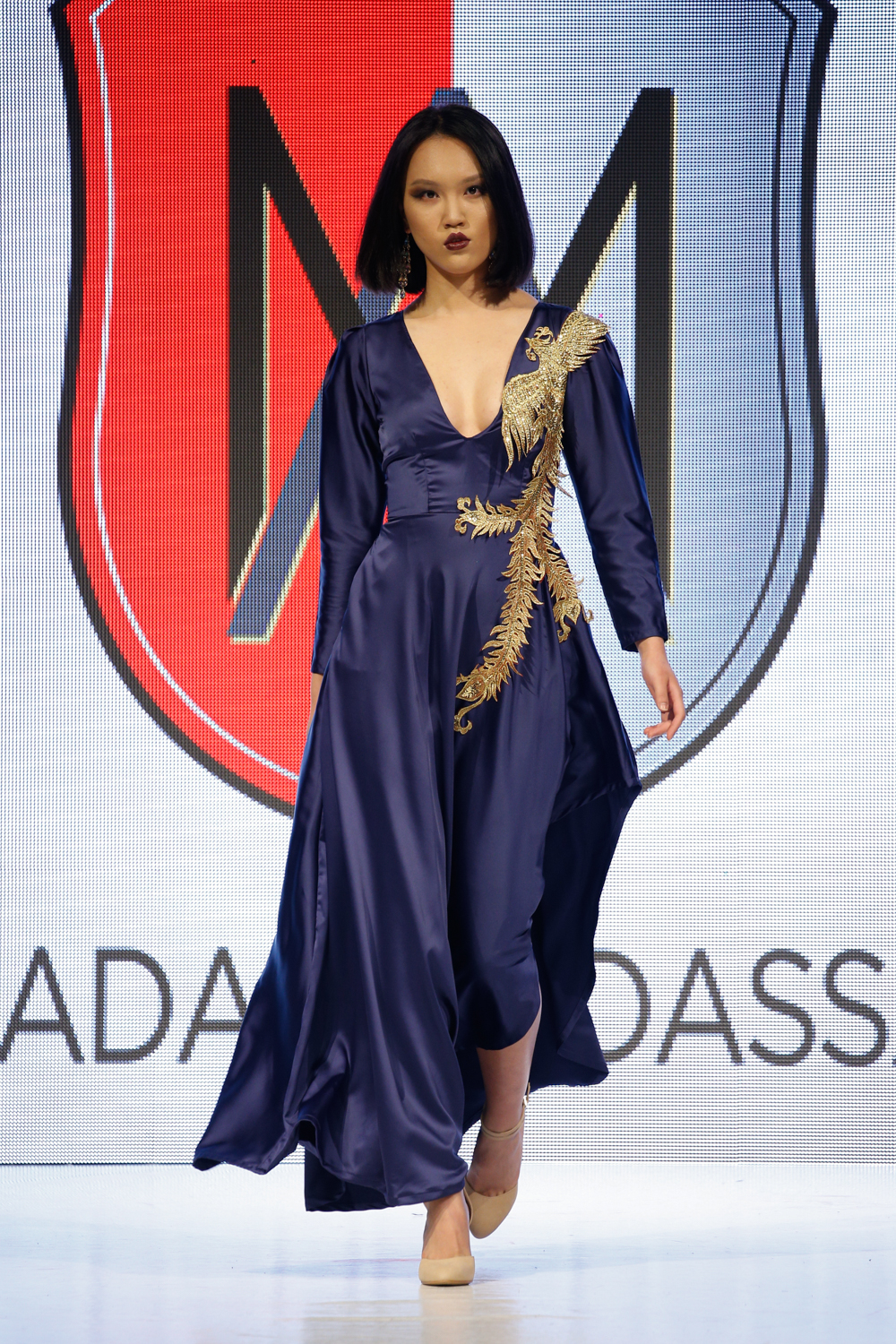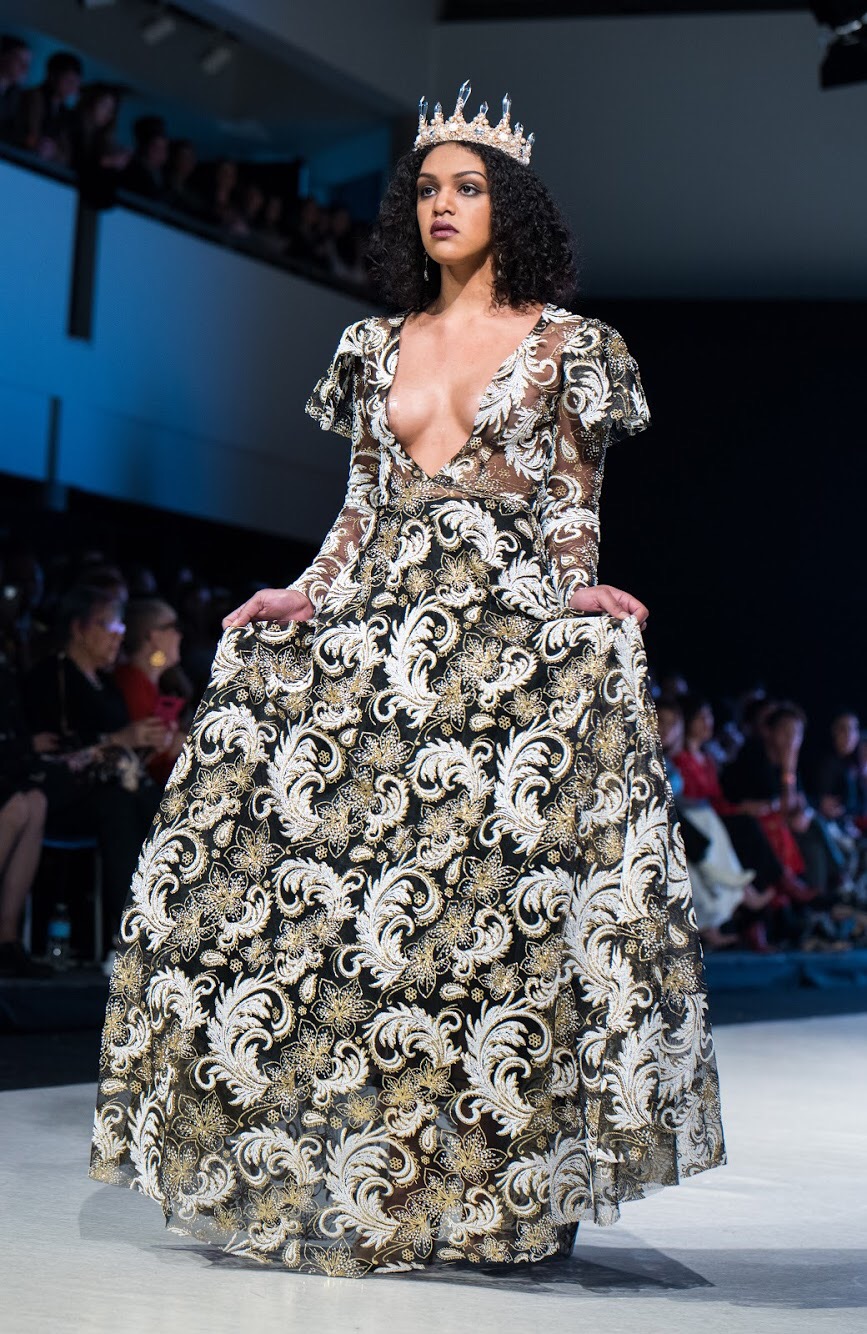 Milena Rojas closed Vancouver Fashion Week with a bold, strong show. Stark black designs dominated, accented with html computer code emblazoned on supple velvet, clear plastic, and even silk socks.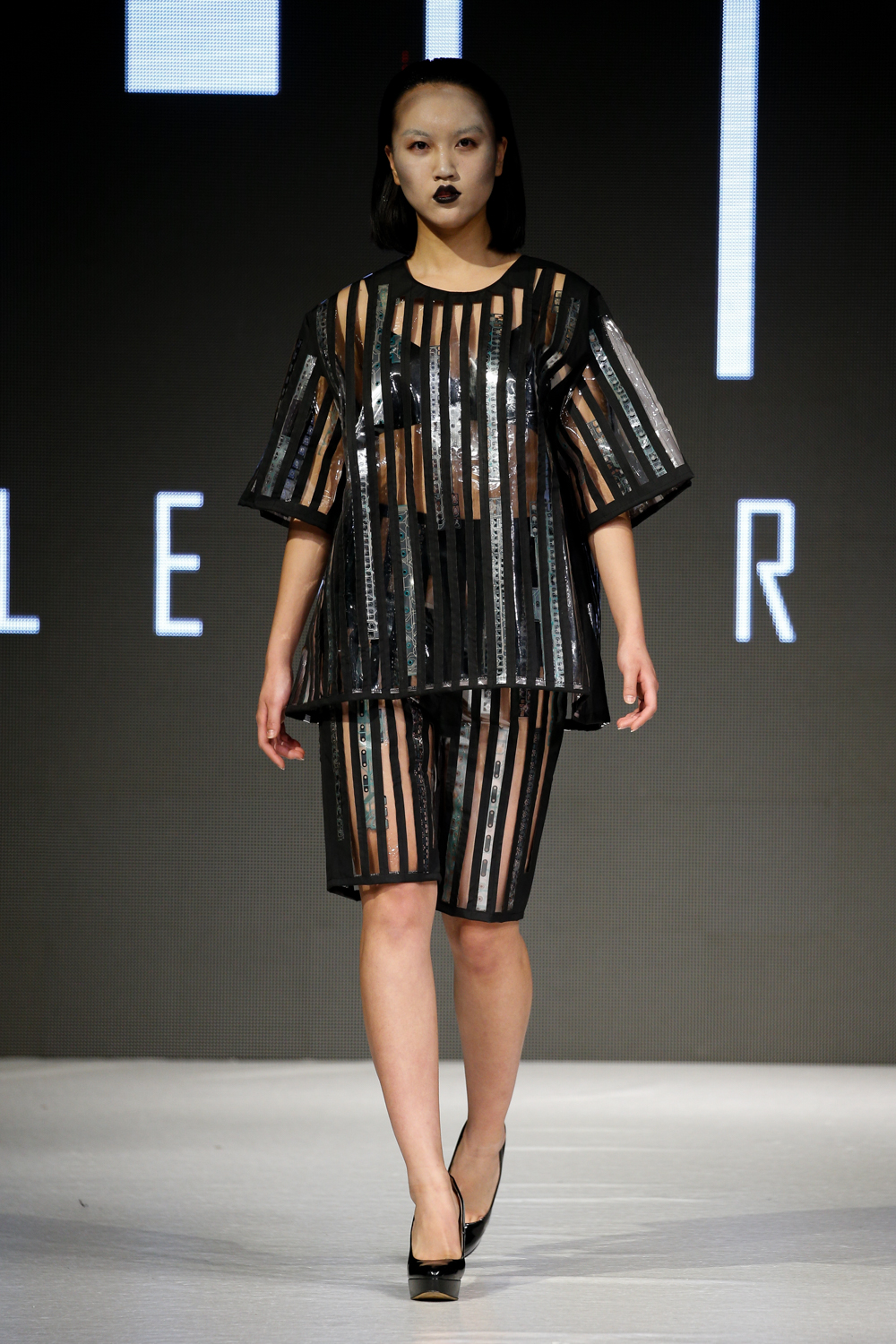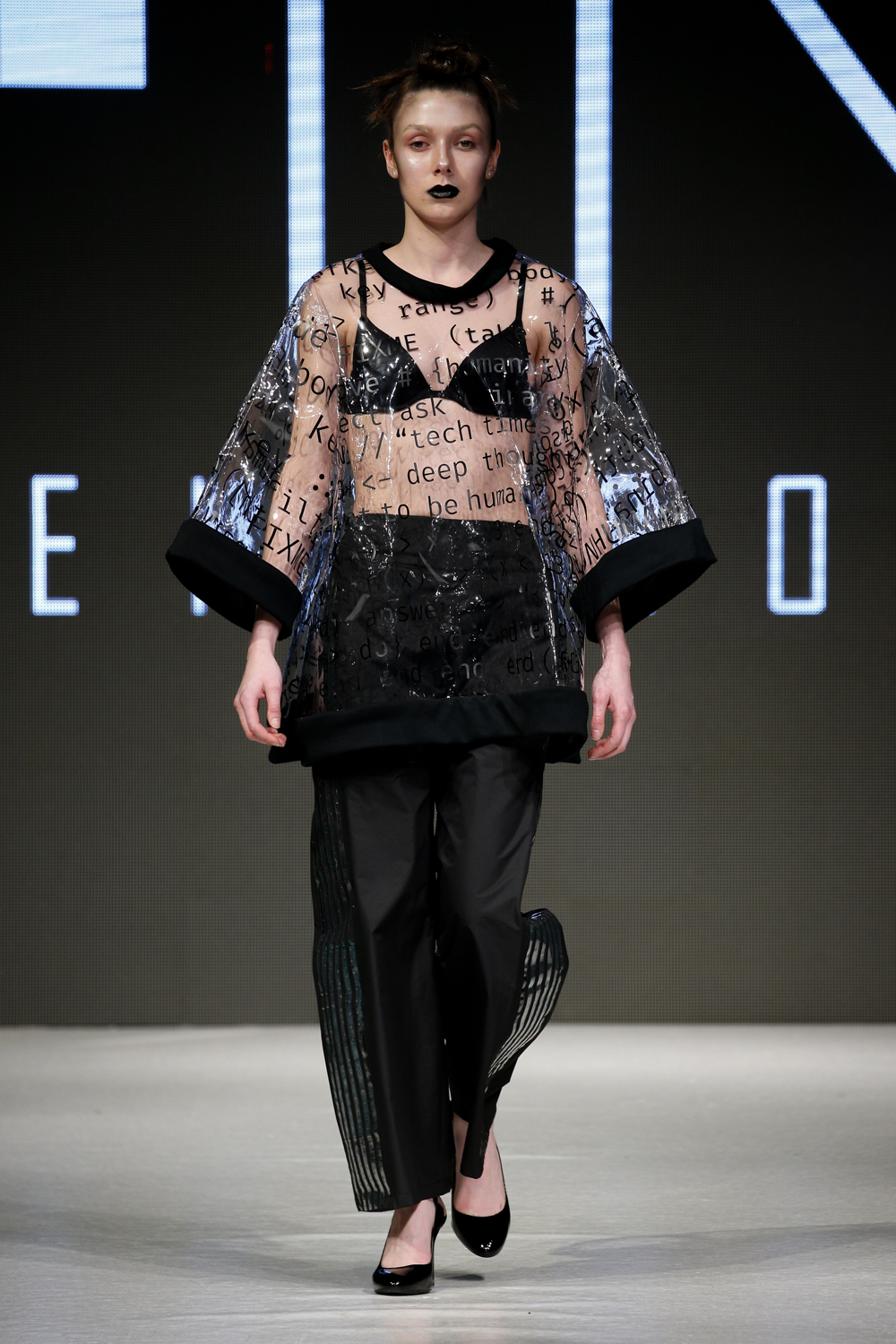 (Photos by Simon Armstrong & Tristen Williams)