Many people (e.g. NYCers) view midtown Manhattan with a snarl of disdain. Dominated by Penn Station, the Manhattan Mall, and literal boatloads of tourists, it's not necessarily the area where you'd seek a comfortable & chic respite. But there's actually an oasis in that chaotic mayhem nestled at 140 30th street – new restaurant Till & Sprocket.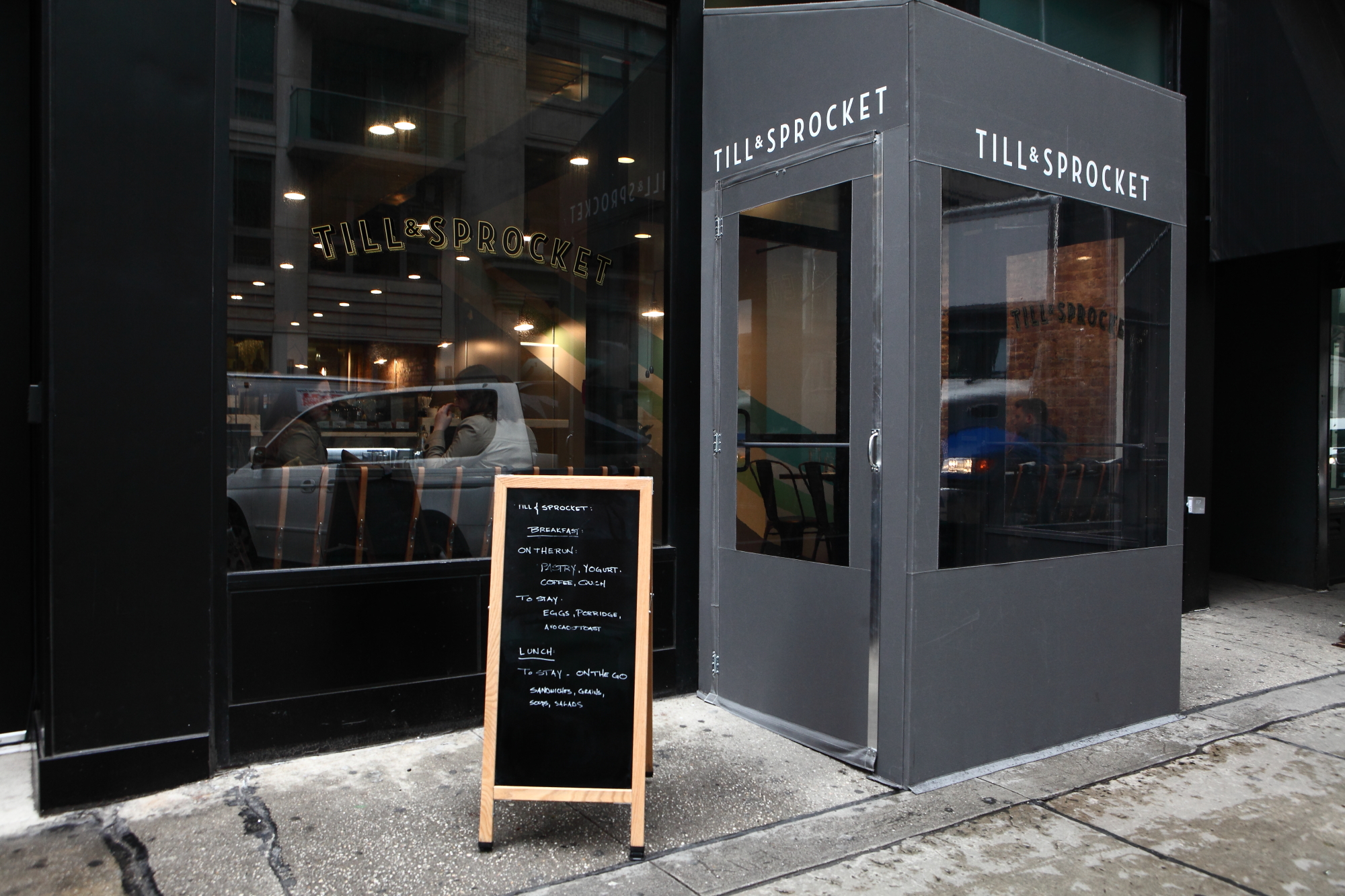 Although it might appear unassuming at first, tucked inside is a sanctuary for those with a grumbling tummy, an insatiable thirst, and a discerning palate.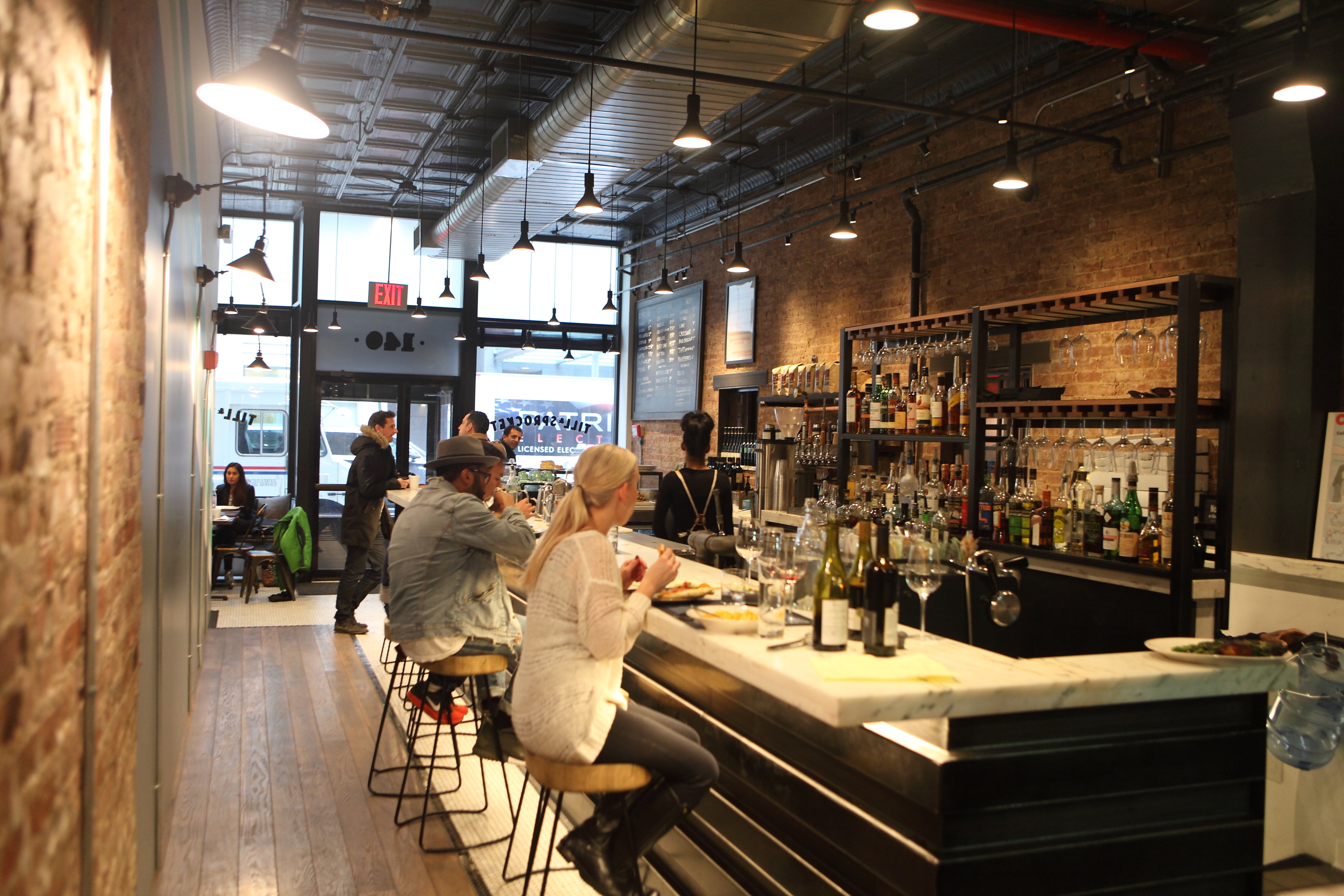 Till & Sprocket is a bit of a mish-mash of goodness – it's a coffee shop, bar, restaurant, work space, and *secret* event space – all at once.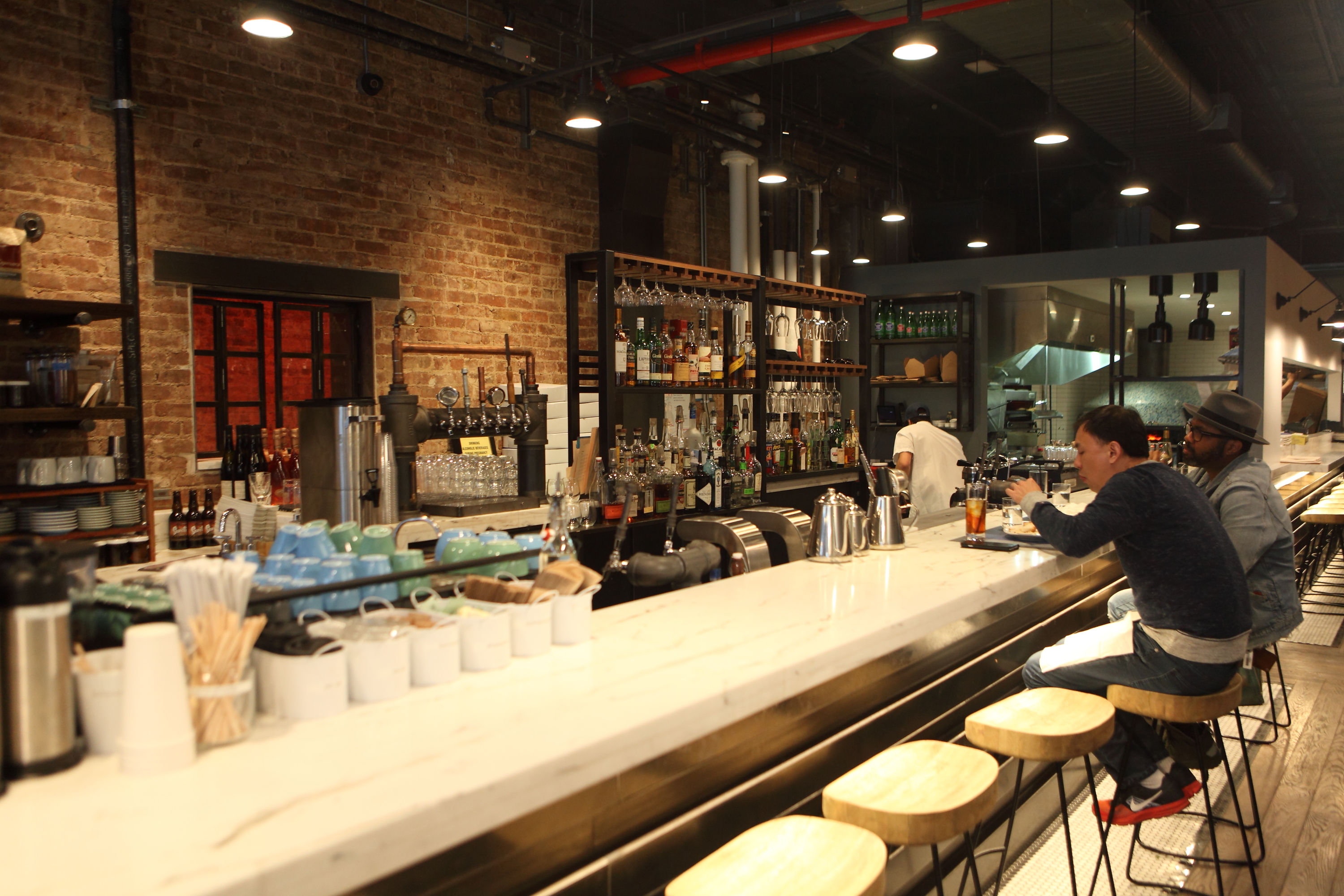 I recently popped into Till & Sprocket to grab a bite with my friend Courtney, and after grubbing & dranking, I knew this spot needed to be on my Hit List. We sipped luscious cocktails and fragrant wines, while chowing down on a variety of yummy goodies.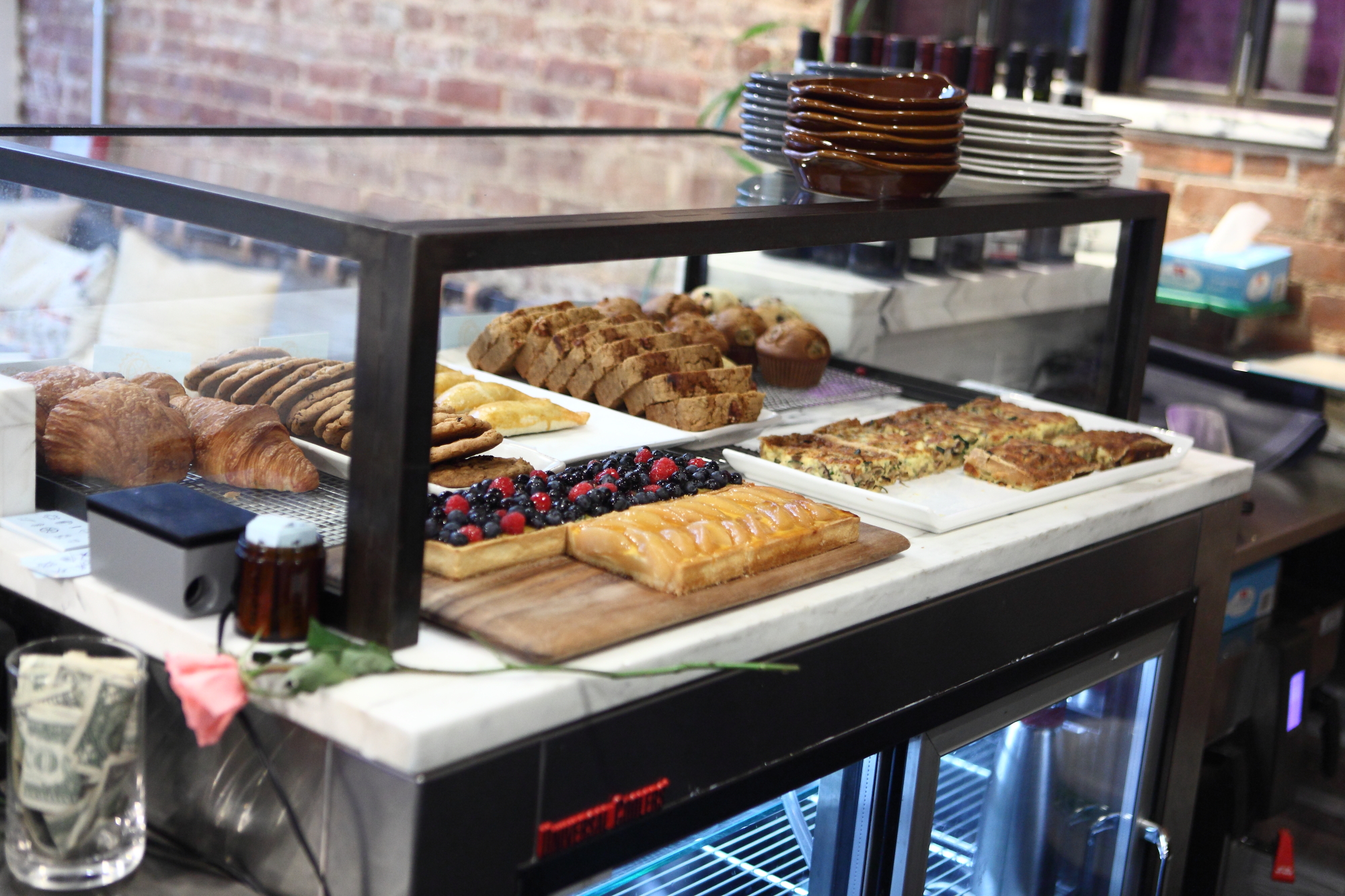 Not wanting to miss out on anything, we shared our meals, splitting a fresh-from-the-oven quiche, a savory pulled pork sandwich, and a healthy (but still delicious) quinoa salad with grilled chicken.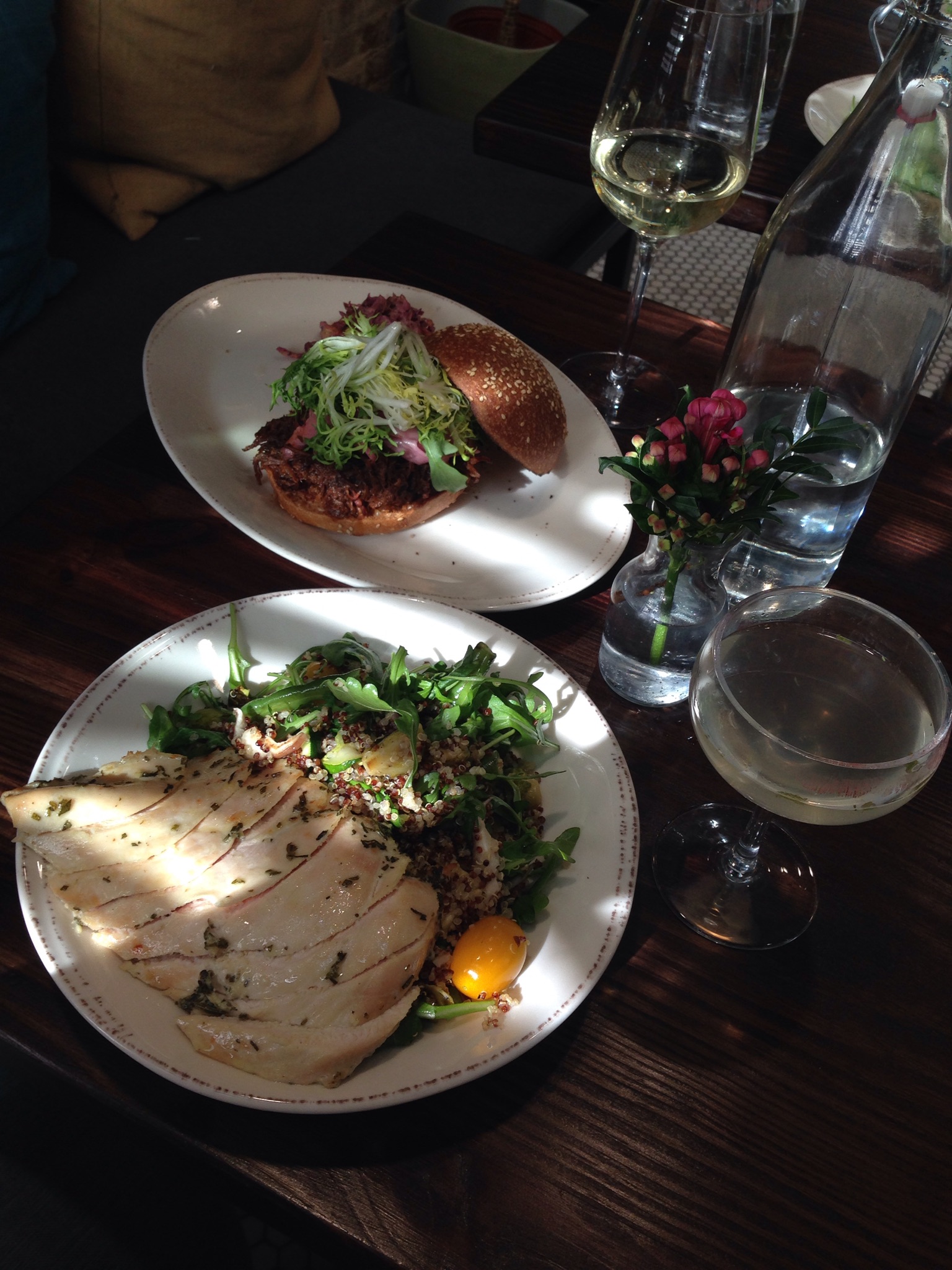 The melt-in-your-mouth quiche was by far the best I've ever tasted, and my luxurious libation, aptly named Sage Advice, proved a perfect pairing for every delicious bite.
Keep scrolling to whet your appetite and click here to learn more about Till & Sprocket – and if you're in the area…stop by & tell them Liz Black sent you.
Till & Sprocket is an intimate New American eatery located at 140 West 30th Street in the North Chelsea neighborhood of New York City.