So before we went on our trip, I, of course, did a little research. Meaning, I posted in the Girls Love Travel facebook group to see what recommendations people had for Brussels. And the main recommendation was, don't go to Brussels, go to Bruges.
I had never heard of this "Bruges," but after doing a Google, I realized, hell yes I want to check out this medieval village!
But then, before we knew it, we were in Brussels, and we realized we had done basically no other Googles about Bruges – how would we get there? Would it be difficult? Would we be able to find a tour guide there?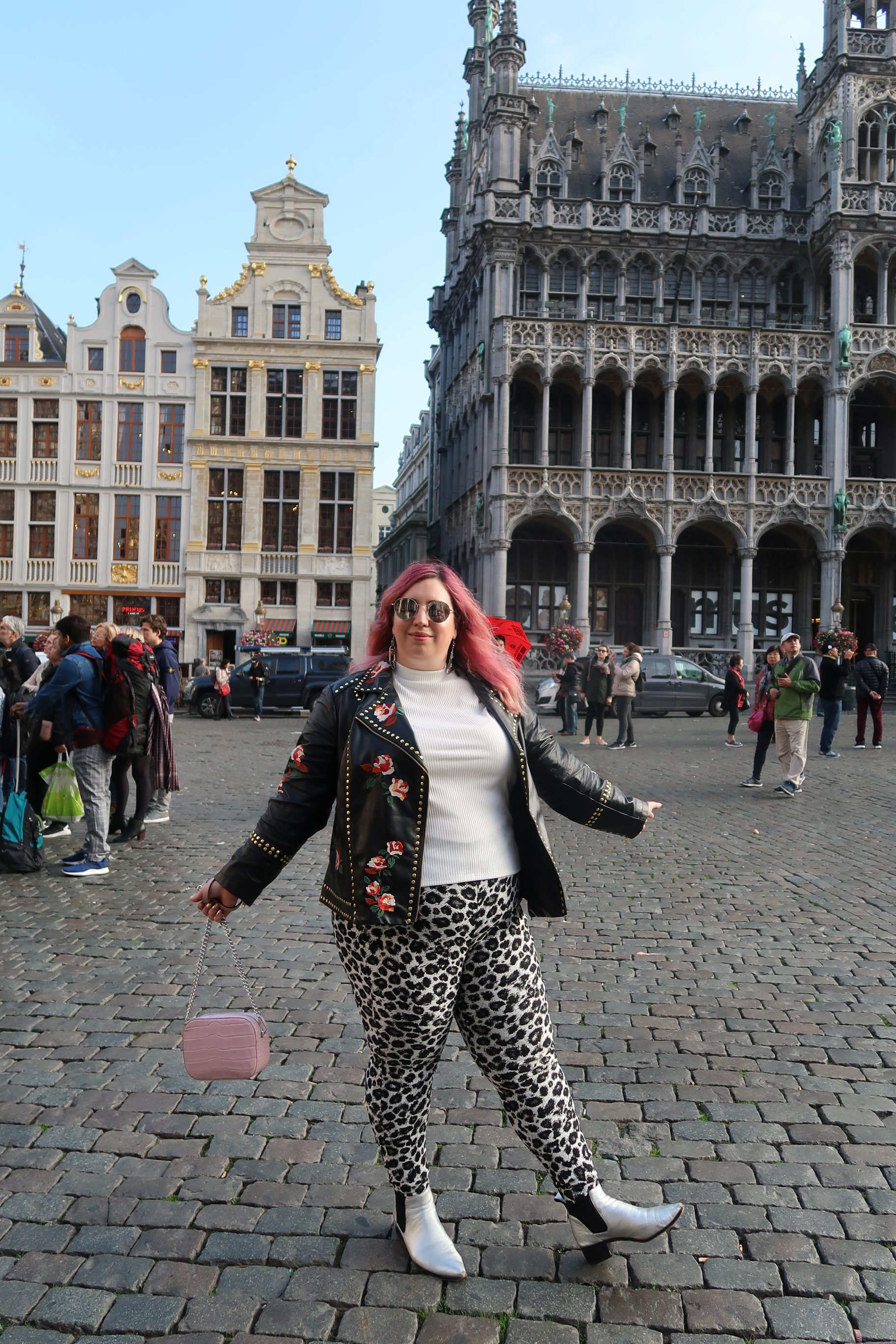 With so many questions and worries, what's a girl to do?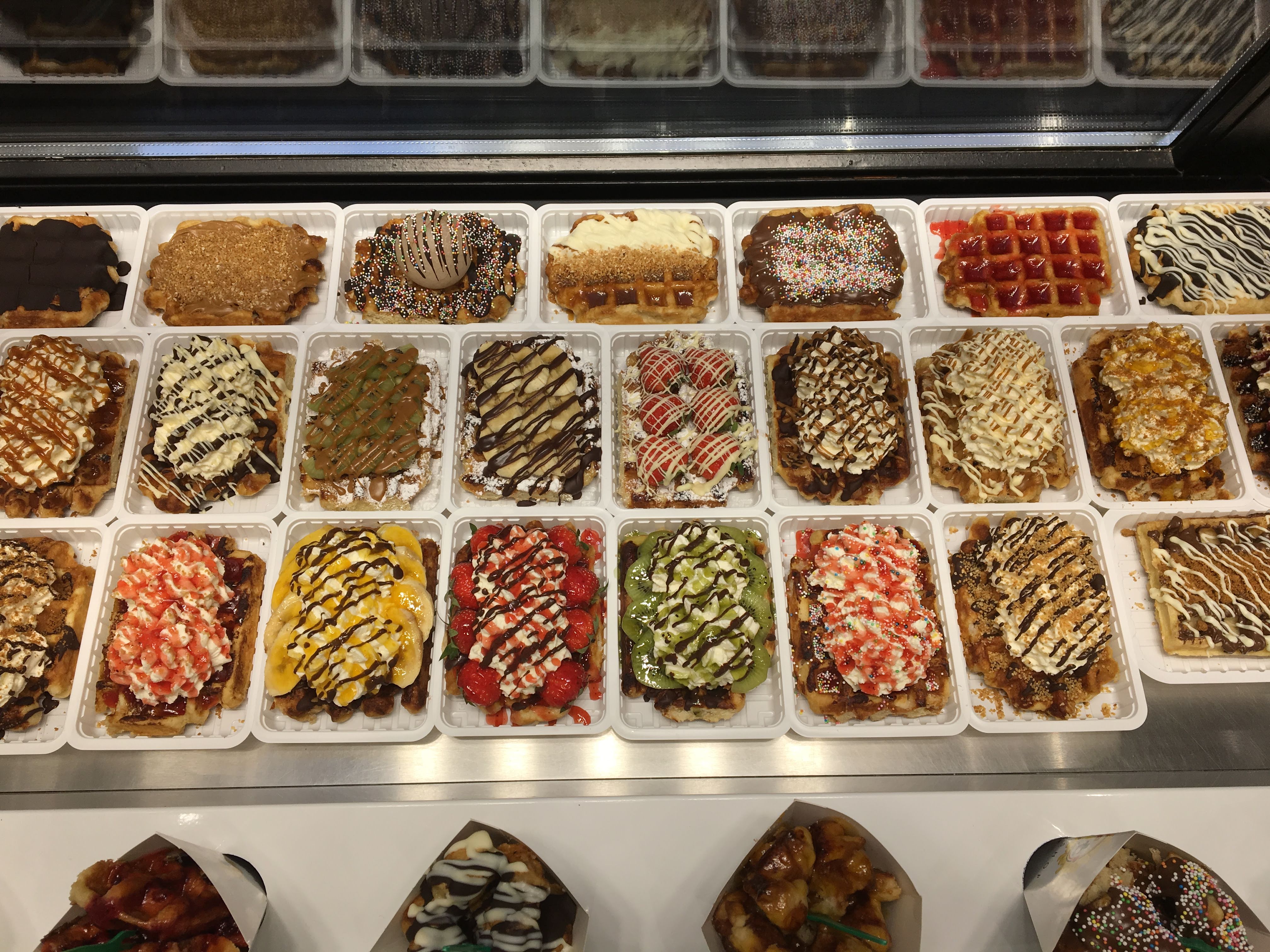 Distract herself with an amazing waffle.
 (Insert Homer Simpson drool sound here)
Okay, I quite obviously did more than that…I booked a tour with Bravo Discovery, the same people we had booked for the free walking tour. Turns out they offer paid tours as well, and the day trip tour to Bruges was only 30 euros per person. It included our roundtrip train tickets, a tour guide who was with you from Brussels to Bruges and back, a tour for a few hours, and a few hours of free time. We enjoyed our experience with the free tour enough and we felt confident it was the right one for us.
The moment we stepped out of the train station we were taken by the old world charm. We had traveled during my favorite season, fall, and the autumnal hues framed Bruges perfectly.
Everything's a photo op when you travel with your instahusband.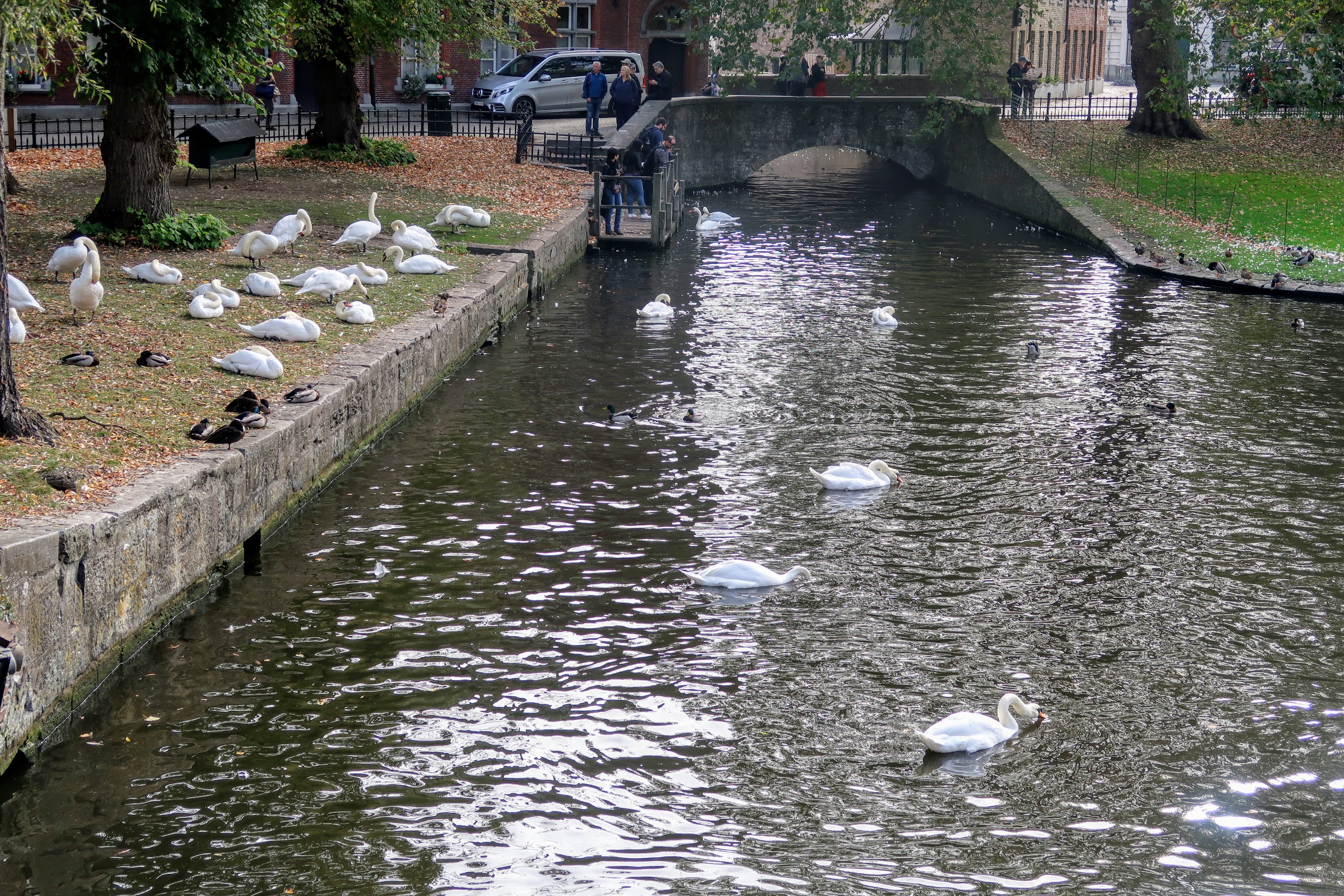 Besides the gorgeous scenery, it was impossible not to notice the enormous swans that were just swanning about the place. They were the biggest fucking swans I've ever seen, and according to our guide they were a "gift," or rather a curse, from Emperor Maximilian after his friend Langhals (long neck) was killed. As a tribute to his friend he demanded the people of Bruges promise that they would take care of the 101 white swans for eternity. If they failed to do so, Bruges would fall into decay, and we know that you don't fuck with an old timey curse, so the swans are still living their best life in Bruges.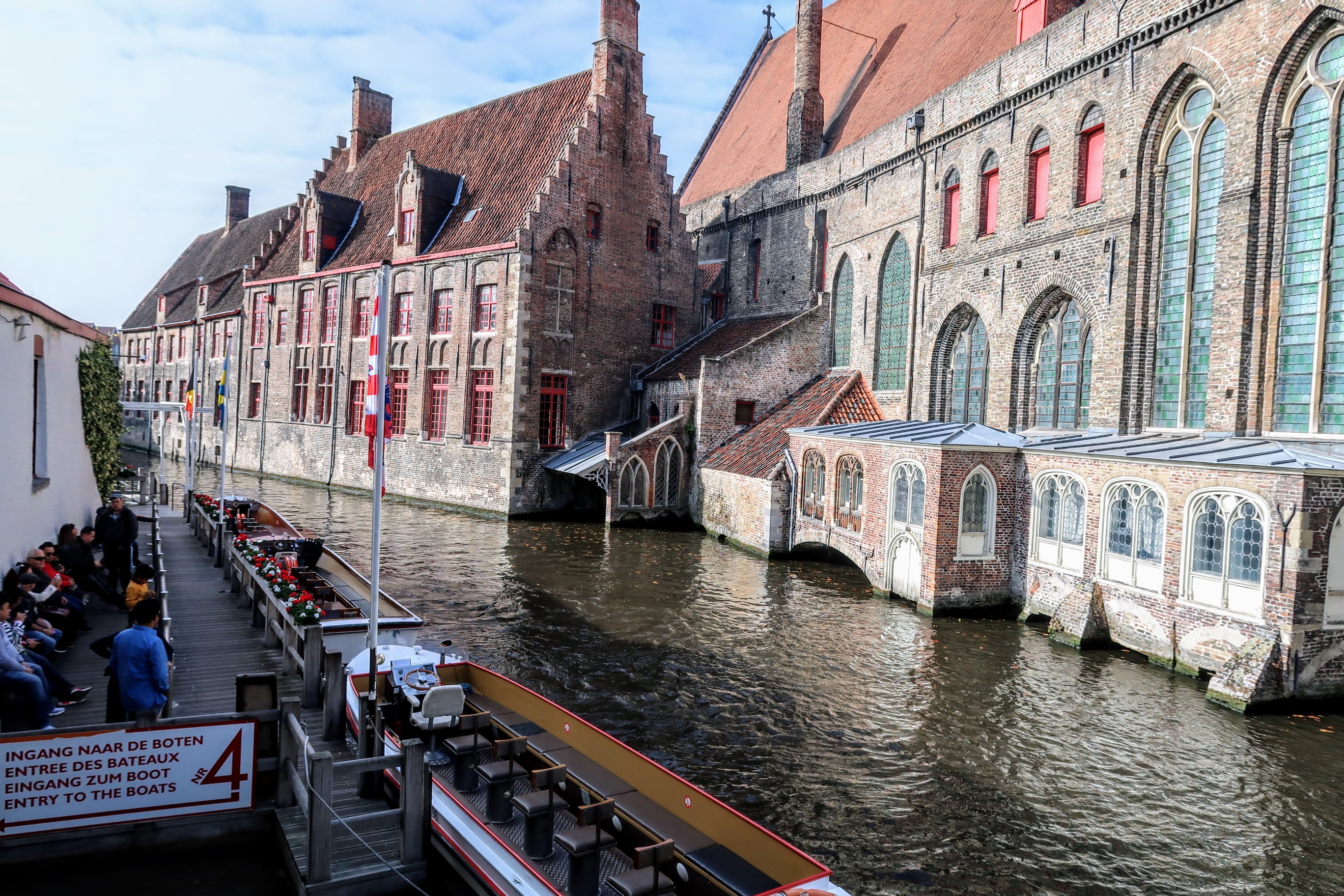 Everywhere we walked there was something stunning to see, like this hospital that appeared to be floating in the canal.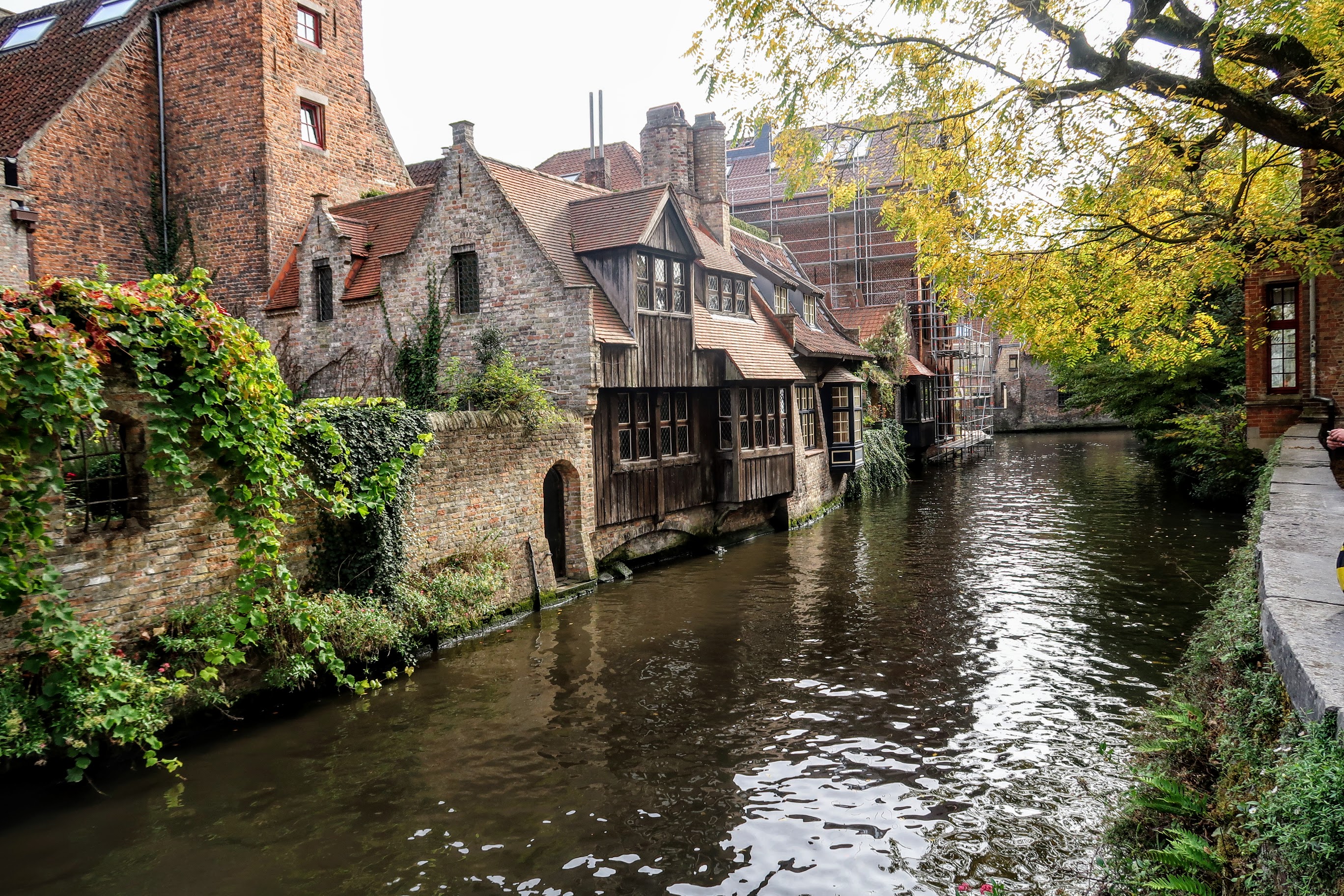 Everything felt like Shakespeare times, with wood and brick buildings framed by ivy and colorful trees. I just wanted to sit and take it all in, but there were more things to see and do and eat (and I really didn't want to get left behind by our tour guide).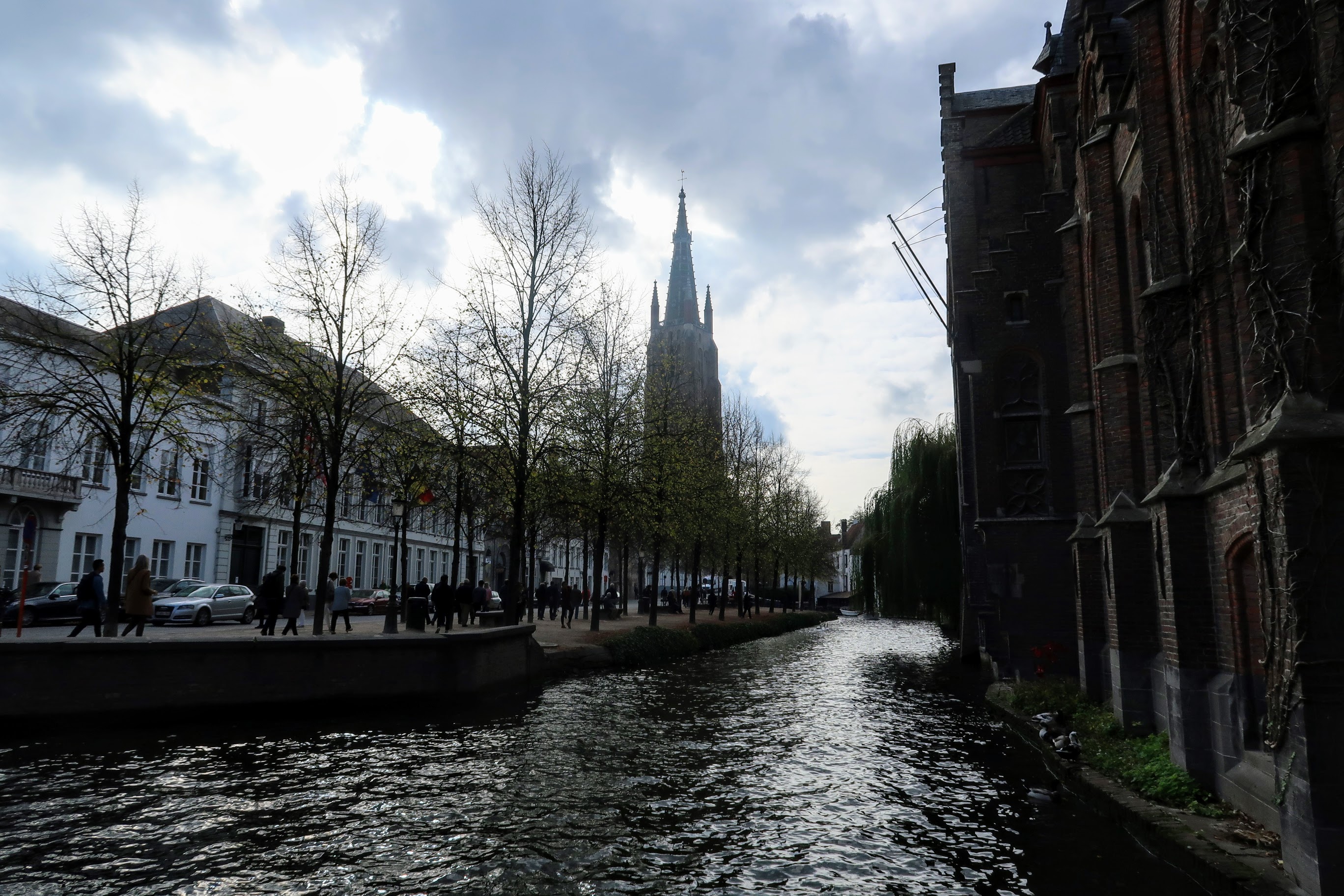 When we finally got to break off to do our own things I was determined to take a boat ride and view more of Bruges…but then…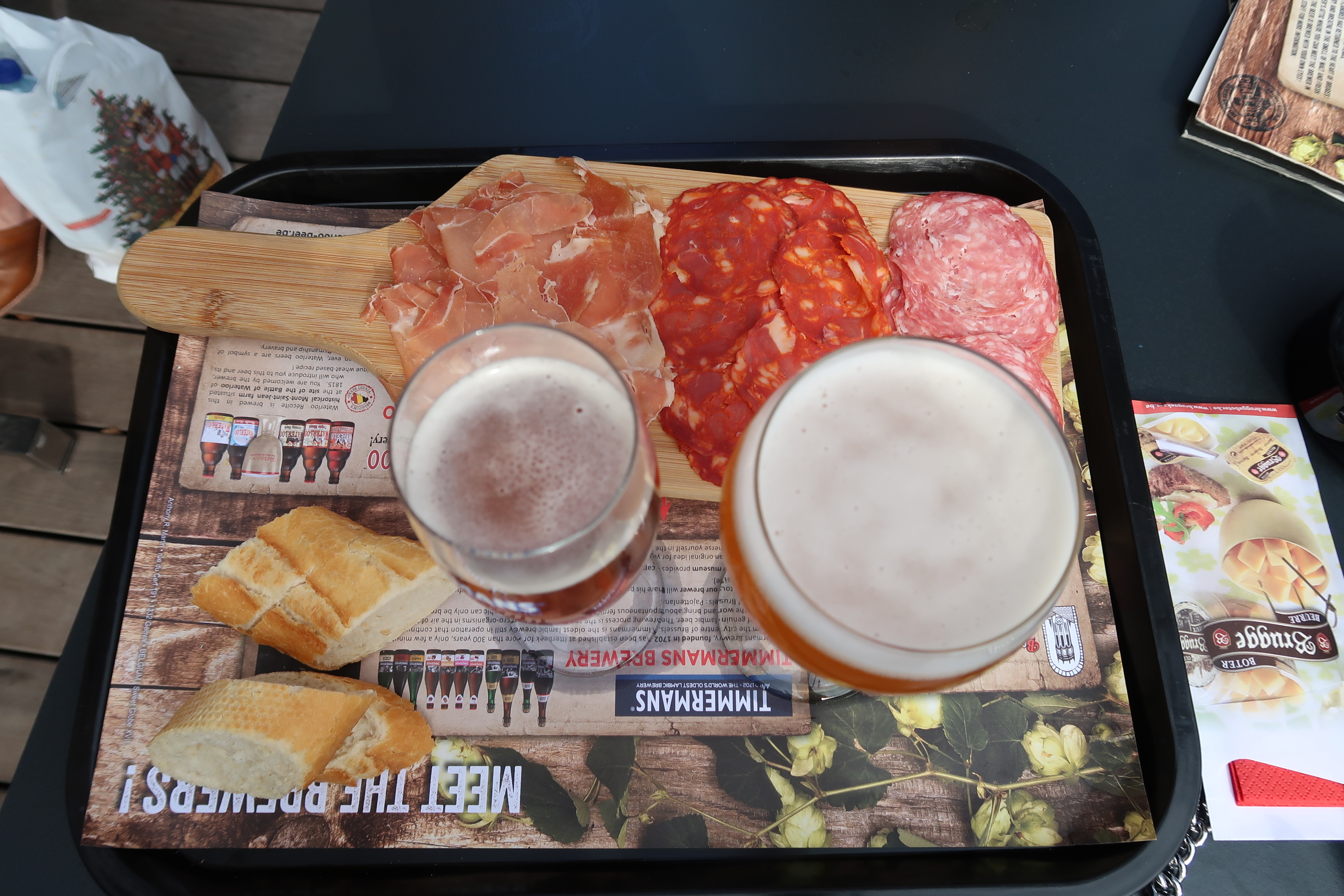 We decided we needed a nosh, so we stopped in this amazing brewery that had an outside deck on the canal. Everything was so delicious and I found my favorite lambic, omg it is so good and someone please help me find it in New Jersey!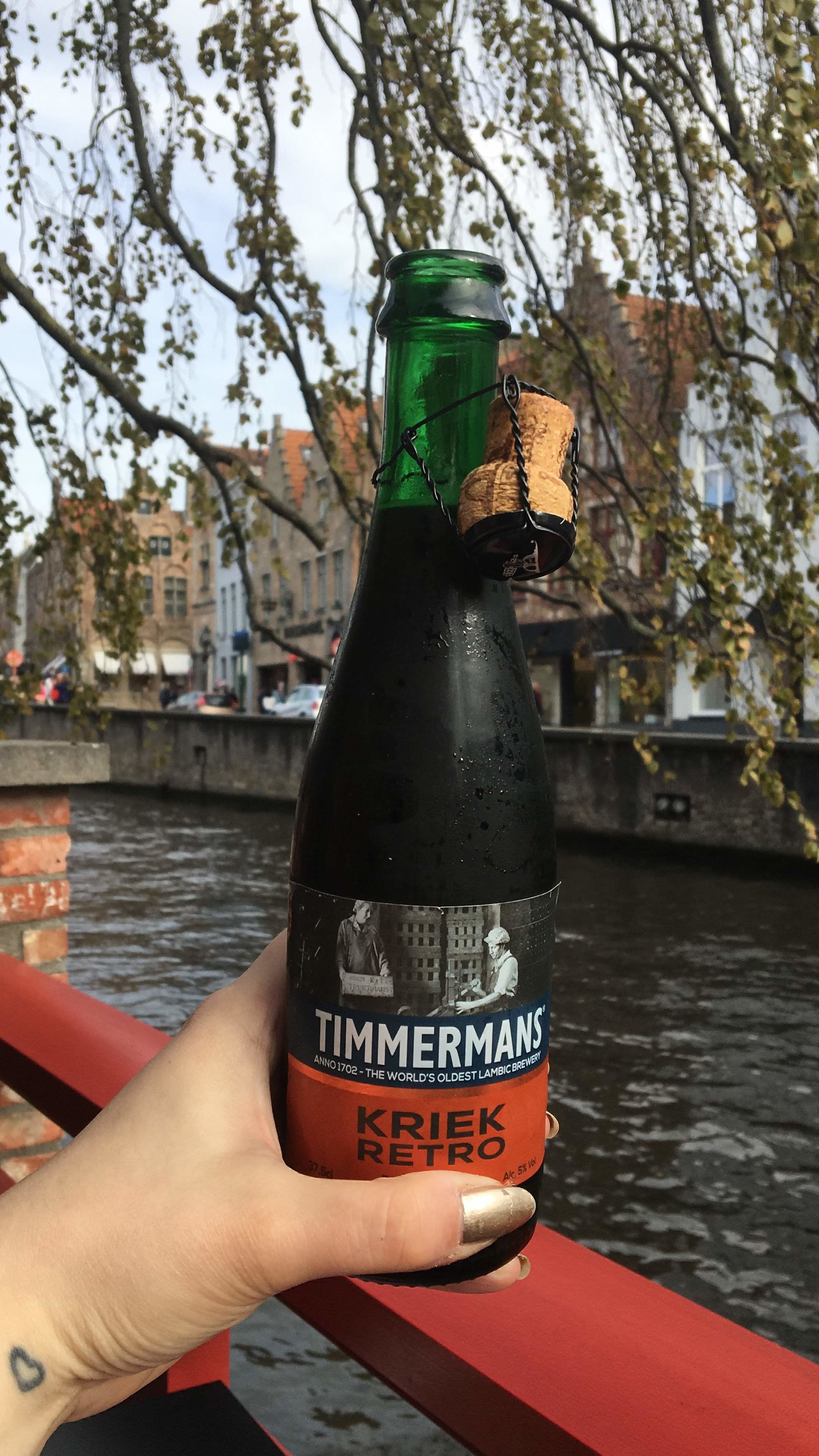 This is not my favorite (my fave was the fresh strawberry lambic on tap), but this Kriek (that's cherry, in case you weren't sure) was pretty damn good as well.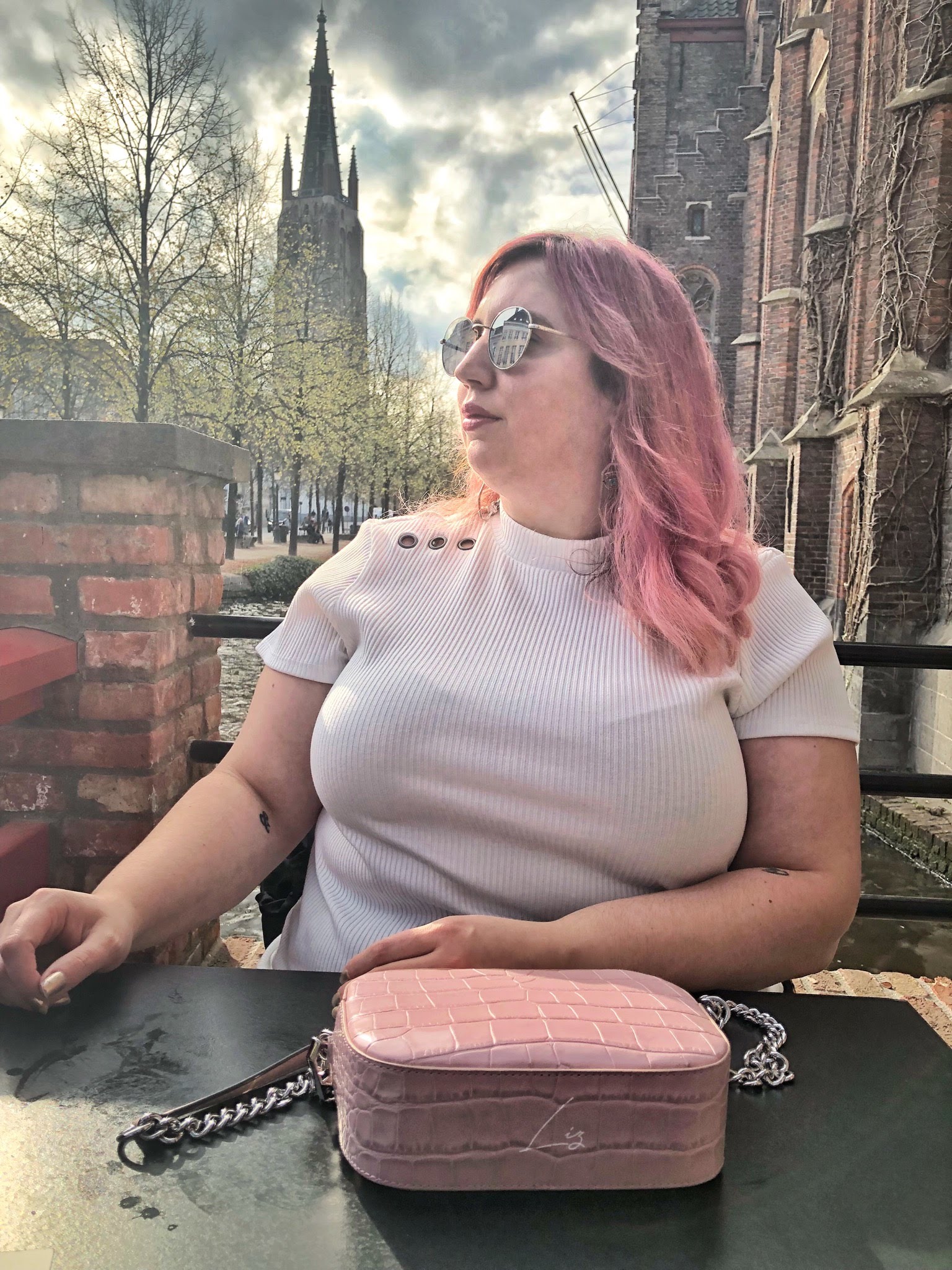 Check out my artsty-fartsy shot of me sitting pretty on the canal.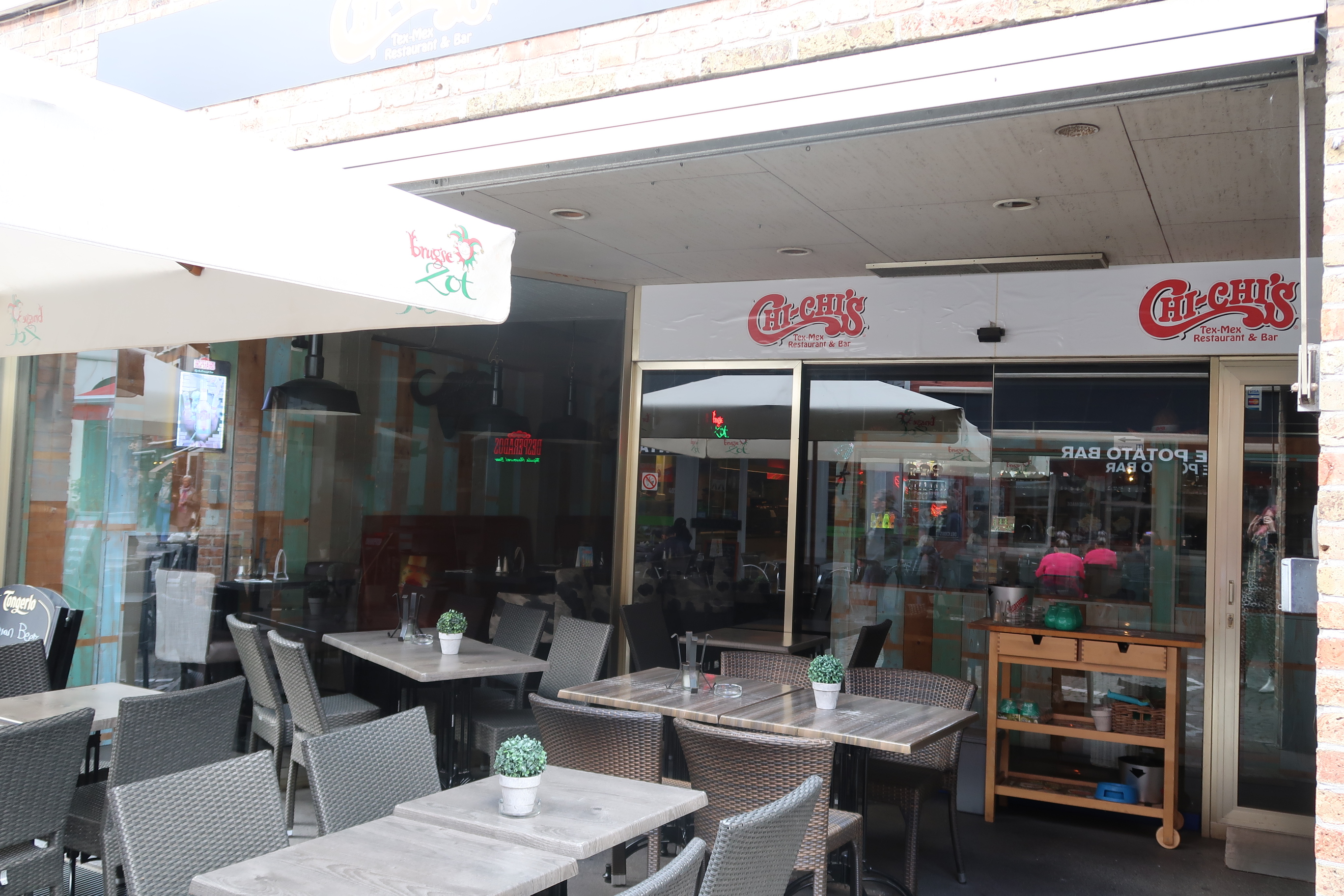 Once we finally forced ourselves to leave the brewery, we wandered around and came across…is that a Chi-Chi's? A muthafucking functional, real Chi-Chi's in the medieval town of Bruges? We didn't go because it wasn't open at that time, but WTF I thought these things died when my childhood did?!?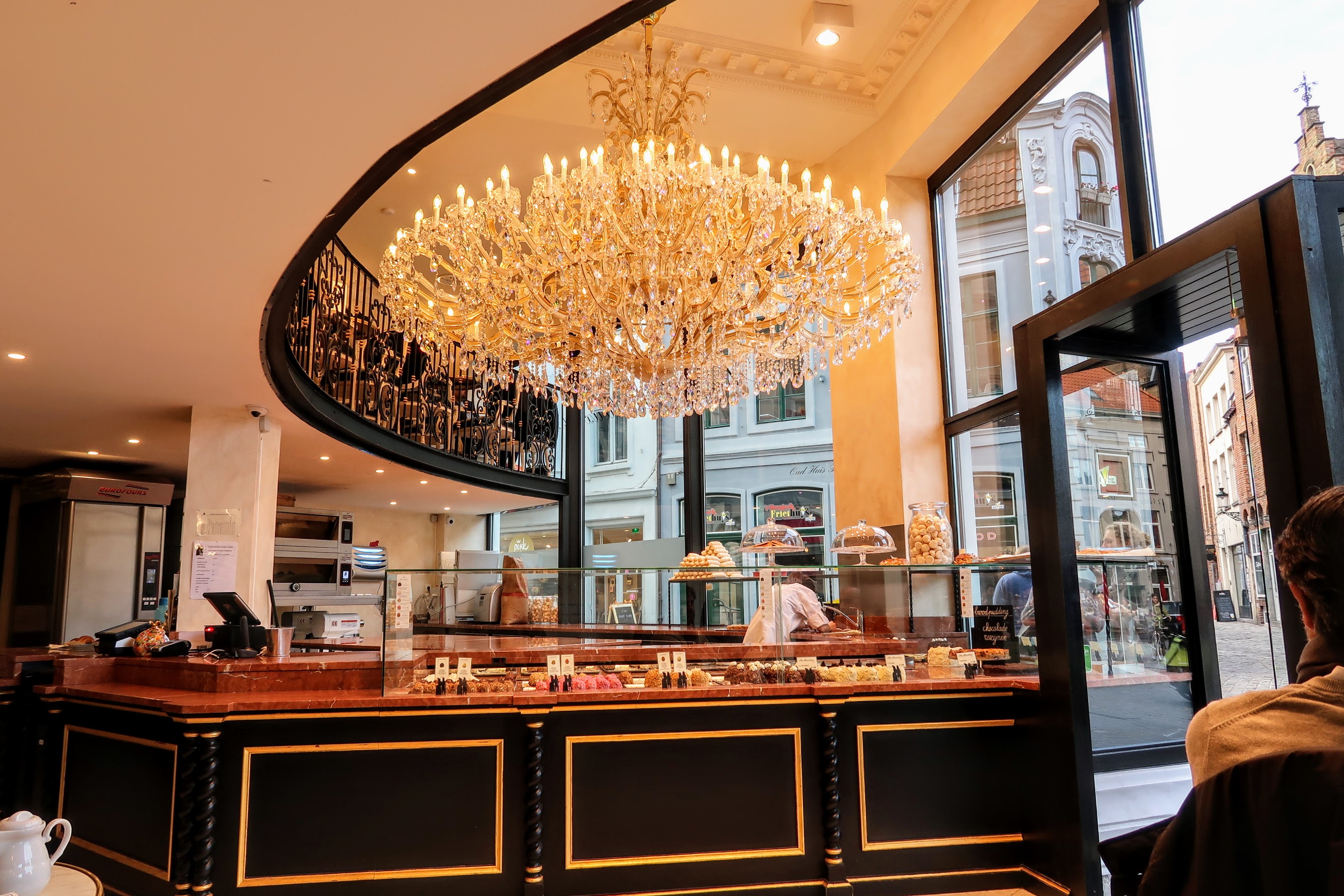 To temper our shock of the Chi-Chi's, we stopped into a fancy-schmancy dessert shop, Aux Merveilleux du Fred. Okay, so there's one in NYC and we've stopped in before, and I typically try to avoid going to anything I can go to in my area, buuuuutttttt….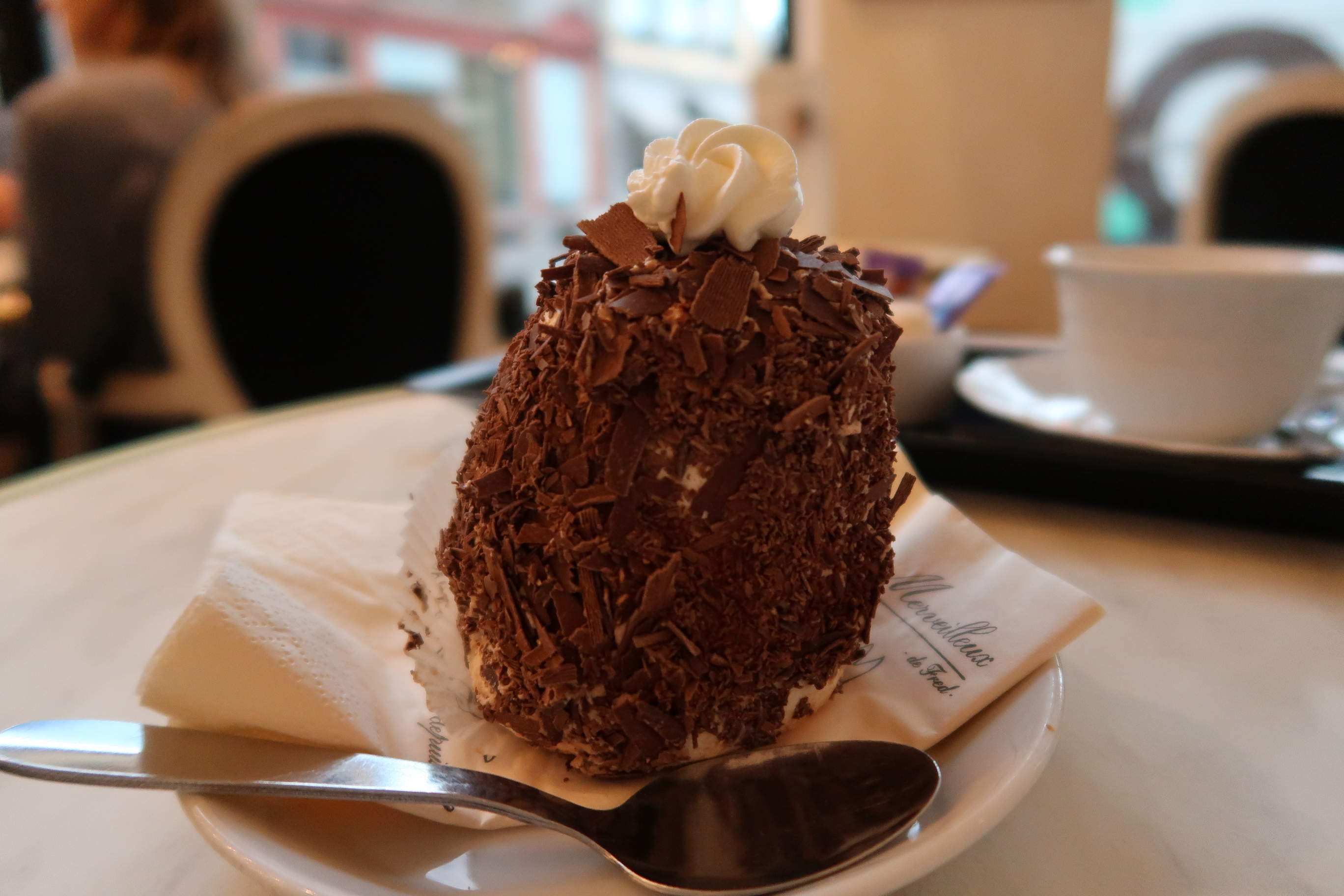 LOOK AT THAT DELICIOUSNESS.
(More Homer Simpson drool sounds.)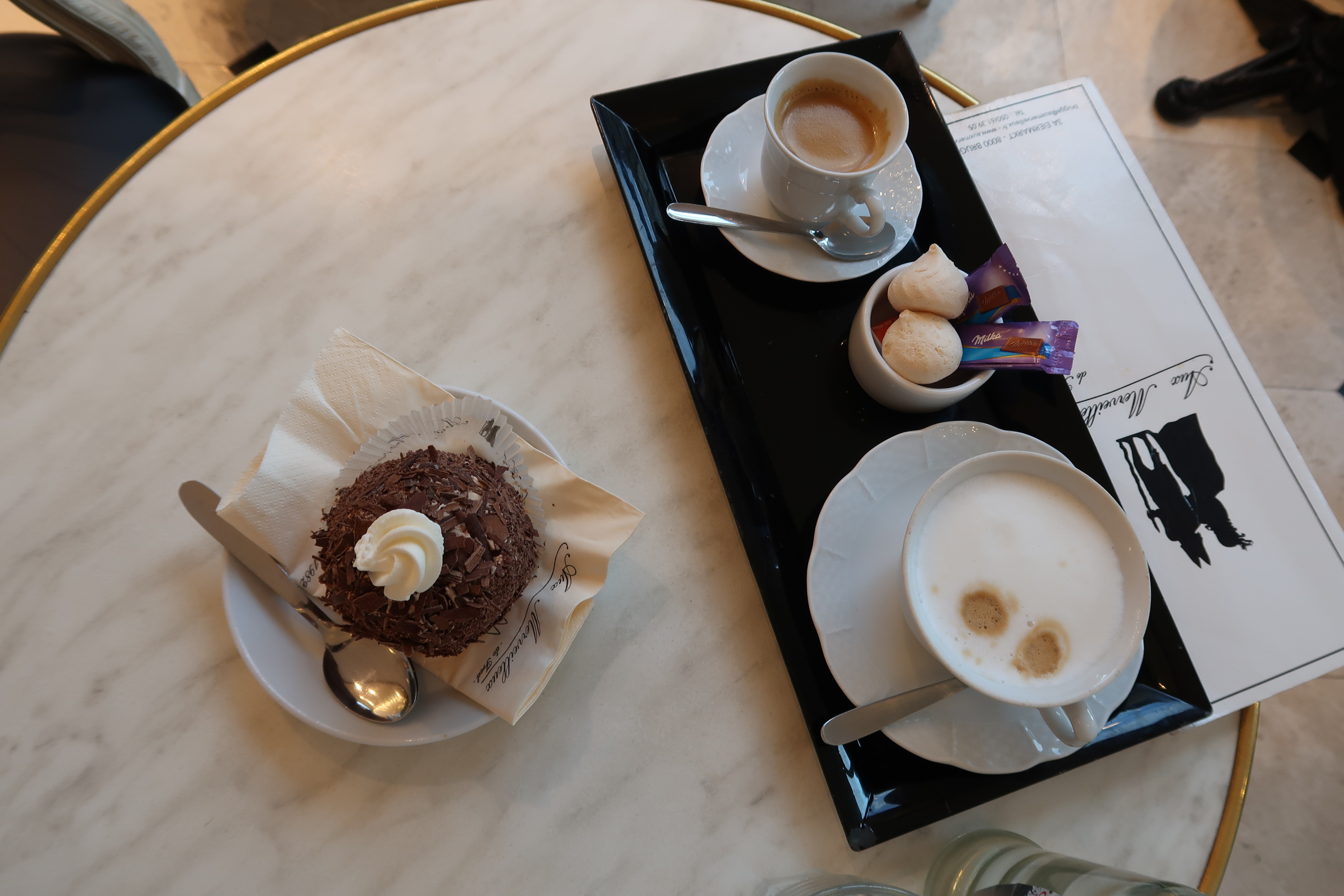 It truly was the perfect end to such a lovely day.
Unfortunately, we realized as we were leisurely sipping our drinks that we only had minutes to meet our tour guide and rush to our train. Chugging a hot cappuccino is not much fun, and I do not recommend it.
However, I truly recommend visiting Bruges, and if you somehow find yourself in Belgium (or, like, if you intentionally go), make sure you make time to experience Bruges!