Ah, 'tis the season; for snowflakes, and hot cocoa (or hot toddies, I don't judge), and general festive, cozy fun. One of my favorite things to do this time of year is to cuddle up in front of a roaring fireplace with my puppy and hubby in some snuggle-worthy clothes (like the decadently soft pieces from Rebel Wilson's collection for Torrid).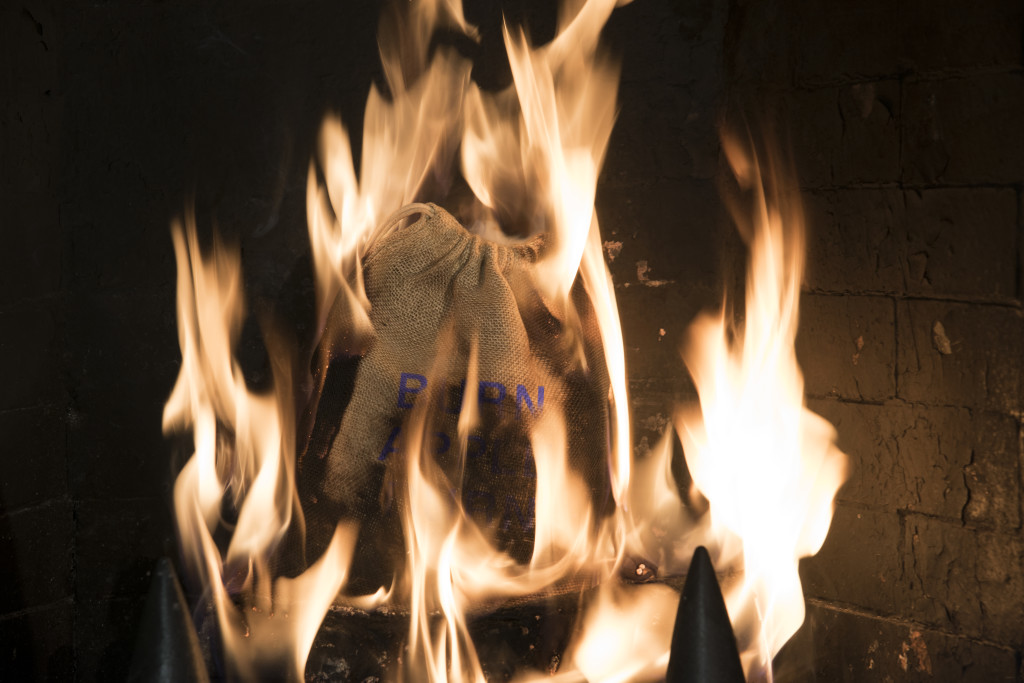 So I was obviously excited when I was invited to the Royalton Hotel's Fireside event; all I knew is that it involved fire, food, and dranks (see, there's that festive fun again!), all things required for that perfect cozy night.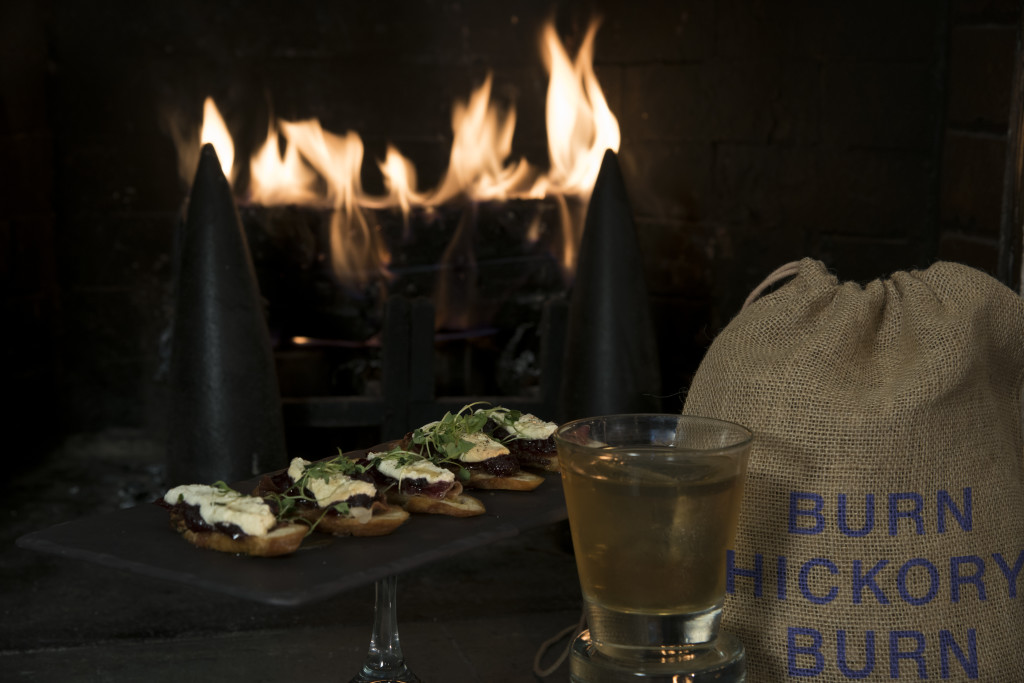 Hosted on the penthouse floor, the event sprawled out over the massive suite, with fluffy faux fur throws and pillows strewn across the floor and splayed over leather couches, reminiscent of a Restoration Hardware (where I'd be more than happy to reside indefinitely).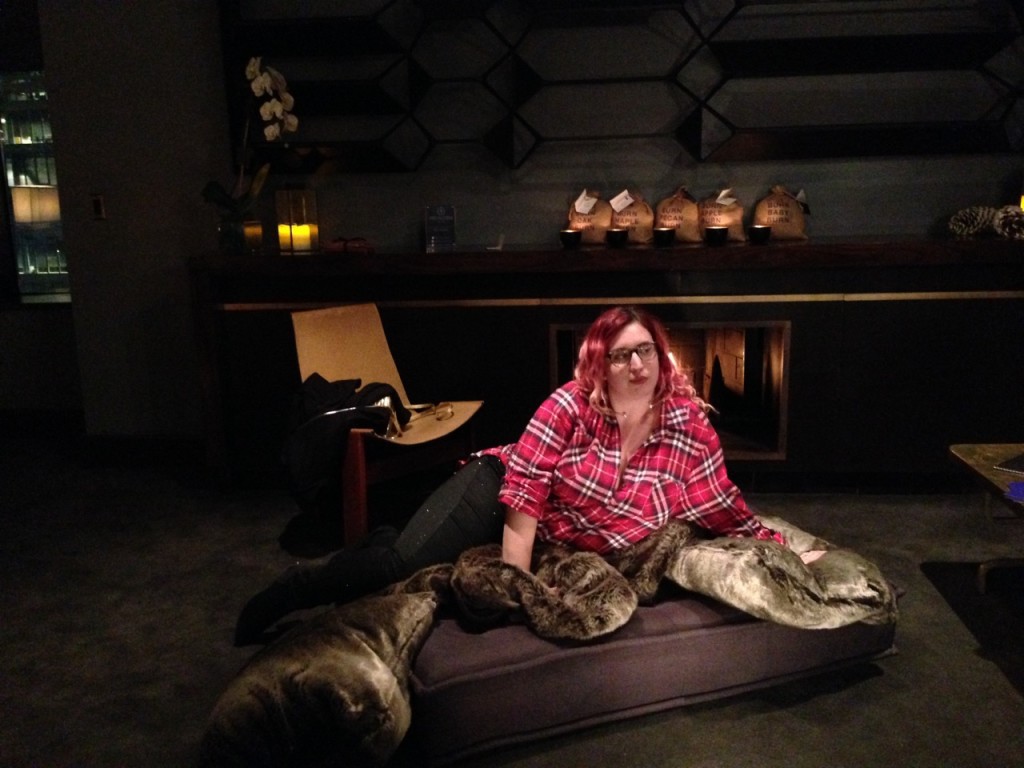 Not wanting to look like I literally just rolled out of bed, but still wanting to play up that cozy-chic vibe, I threw on a soft plaid flannel tunic from Fashion to Figure and some subtly sparkly Dorothy Perkins pants (oh, and did you know that Dorothy Perkins has plus now?).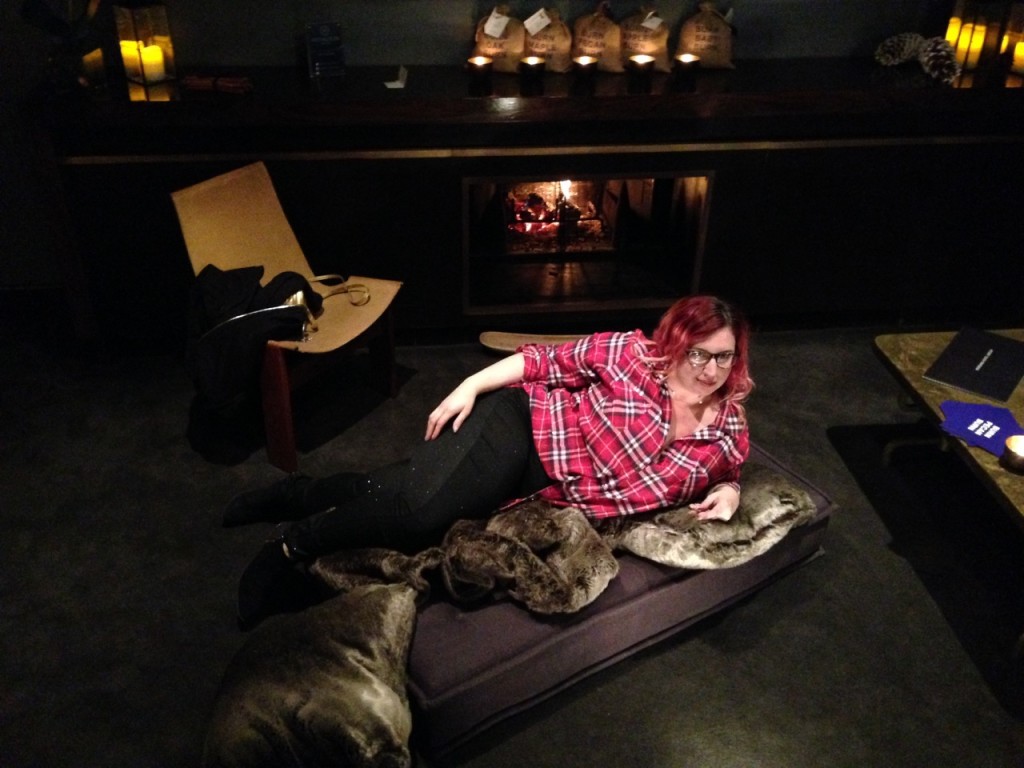 Since the Royalton boasts 55 wood-burning fireplaces, it's no surprise that they would want to elevate the typical fireplace experience from the banal to the exceptional, with specialty artisinal wood and food & drink created specifically to accompany each individual scent.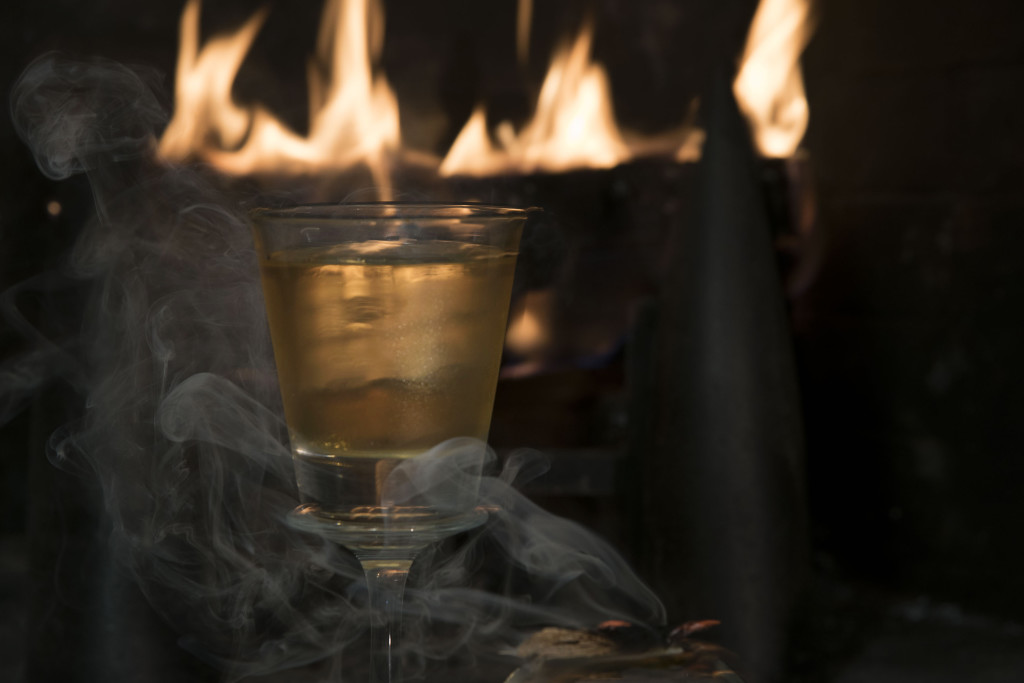 And since smell is one of the strongest senses to trigger memories, it makes perfect sense that they paired each type of wood with a food and drink to enhance the olfactory experience. The fabulous foods were created by Royalton's new executive chef, Vanessa Miller, and the delicious drinks were crafted by their lead bartender, Joshua Brandenburg.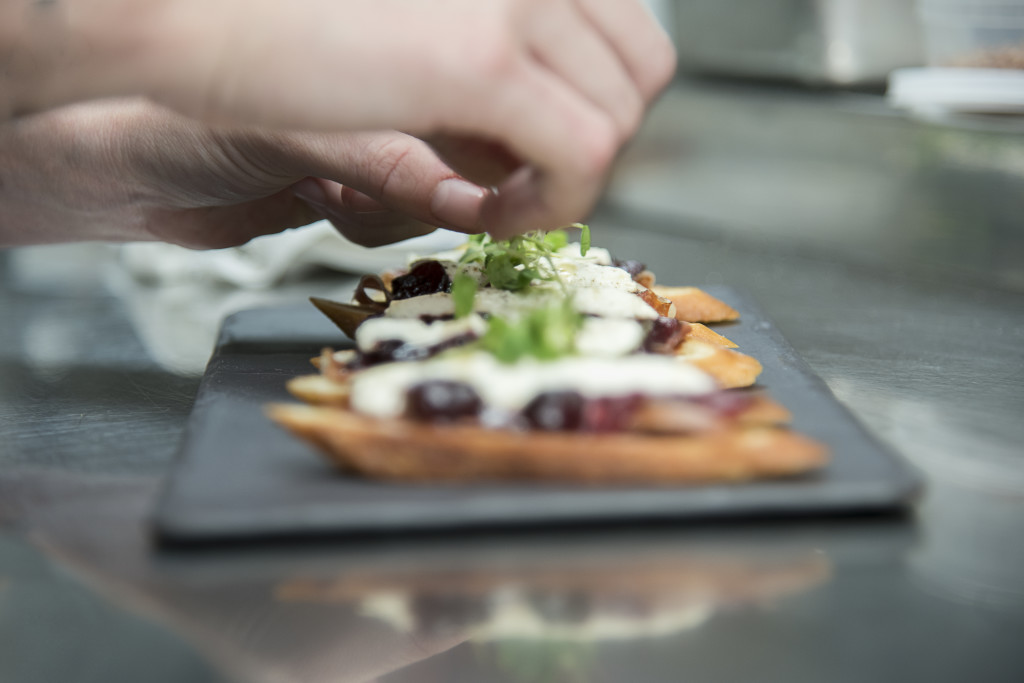 Two of my favorite woods from the night were easily Pecan and Hickory, both vastly different odors that evoked drastically different feelings. The Hickory reminded me of childhood summers at camp, a smokey hug of bonfires and charred marshmallows, of crisp nights and sticky days.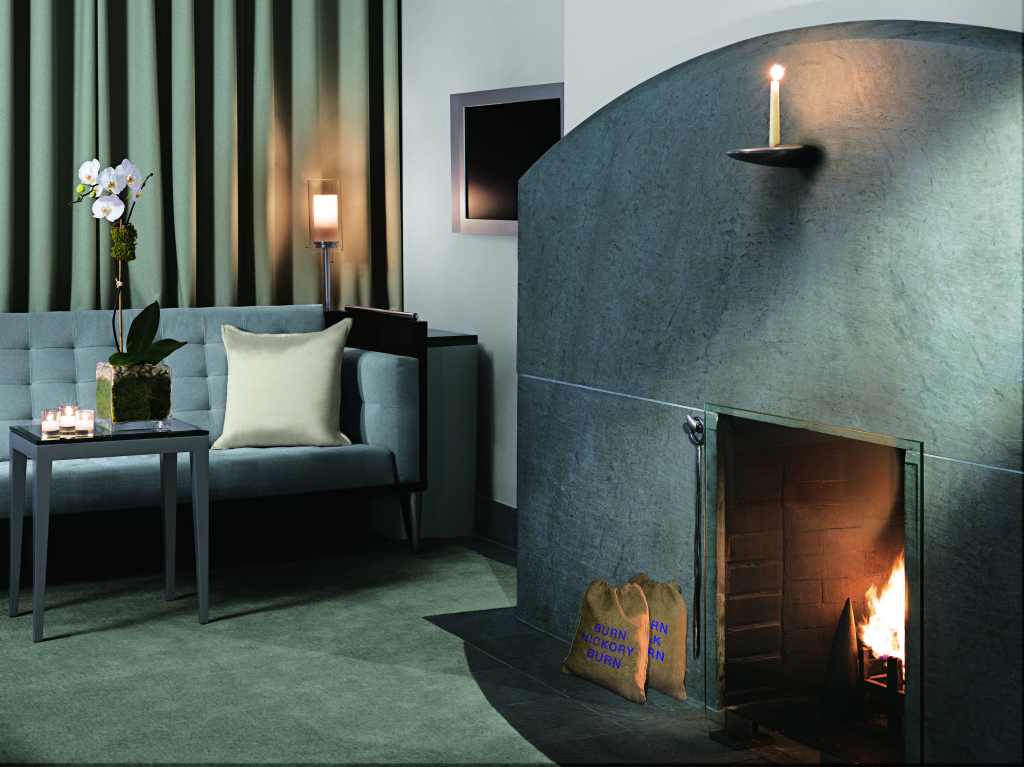 The Pecan had a spicy note that felt high-end, like trips to my in-laws during the holidays, or Thanksgiving gatherings my family attended at a local hotel for many years (my mom wasn't big on cooking). Each scent was clearly different, each enjoyable and special in its own way.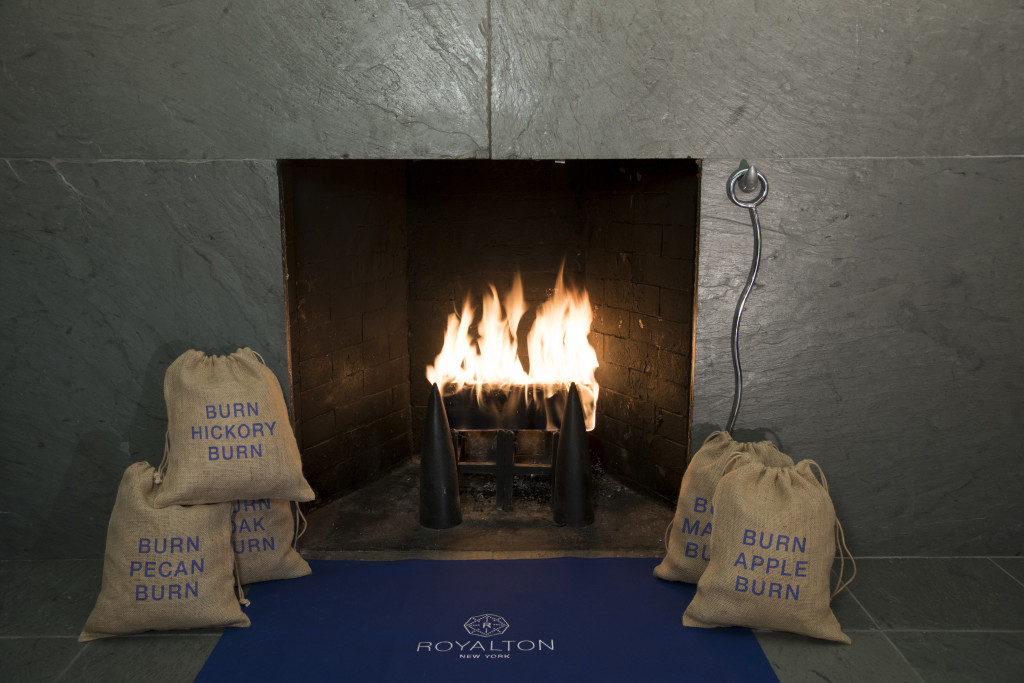 For ease of booking, Royalton introduces the "Royalton Fireplace" package*, available now through March 31, 2016. Offer includes:
Accommodations in a Deluxe, Loft or Alcove guest room or suite

Fireplace Concierge service (including your choice of Fireplace Sachet – Oak, Pecan, Maple, Hickory, Apple)

Two signature Fireplace Cocktails at Bar

Forty Four

Two small plates from the fire inspired tasting menu at Forty Four

Breakfast for two at

Forty Four

Late check out
Rates start at $299 per night, based on double occupancy. Tax and gratuities excluded. Discounted parking is available. Go to royaltonfireplace.com to book.
For those who want to transform their home fireplace into an artisanal fire experience throughout the winter season, the Fireplace Sachets will be available to purchase by calling Royalton New York at 800-606-6090 or 00800 4969 1770. Individual Fireplace Sachets are available for $30 apiece, plus the cost of shipping and handling.