Last year I collaborated with photographer Kristiina Wilson and her studio, You Do You, on "What Is Sample Size." I had hoped to challenge the fashion industry to open their minds on what their "sample size" was, to allow greater body diversity on the runway. With samples made at one size, it forces the models to also be one size.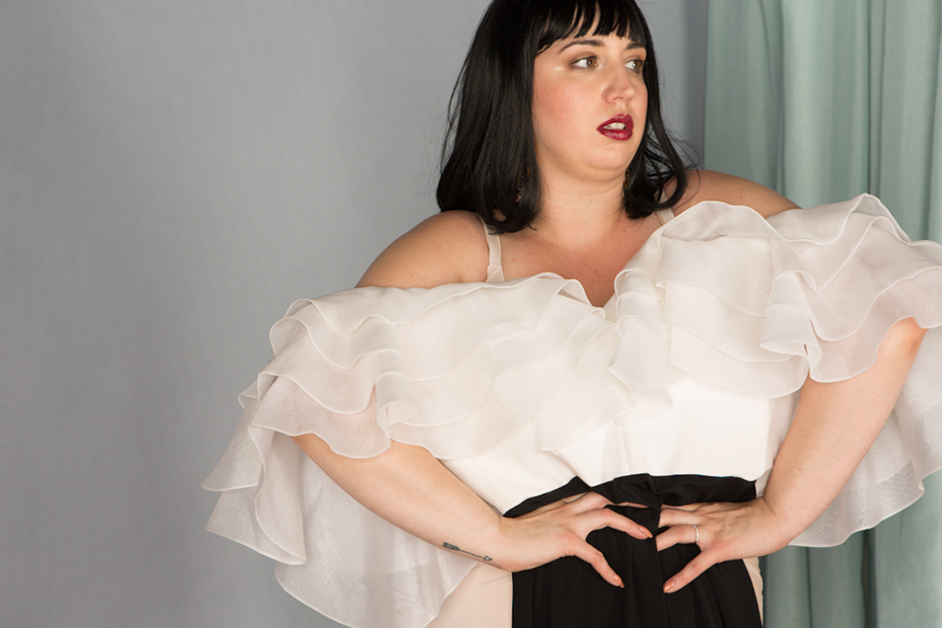 The shoot went viral, with articles written about it around the world. I had friends sharing links from Australia, France, Russia, UK, and more. I saw major outlets covering it, from celebrity gossip blogs to legitimate news sites. The coverage was overwhelmingly positive, and I felt the message had been received. That following NYFW was the first time Christian Siriano had plus models on his runway, and a few other designers had diverse runways for the first time ever.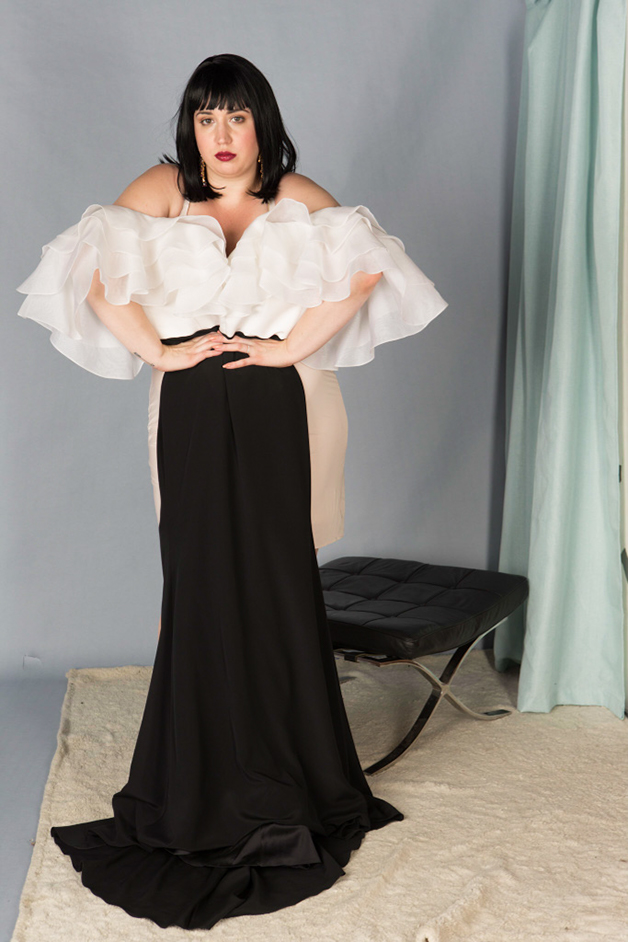 I was hopeful that things had changed. Obviously one photo shoot couldn't change everything in an industry plagued with body image issues, but I wanted to know we had evolved.
Yesterday I was scrolling on Instagram, scanning through stories, seeing what my friends were up to while I contemplated my own life, and I came across Liz Harlan's story. As a fellow pink-haired Liz, I'm always interested in what this gorgeous model is doing, but yesterday's story was heartbreaking.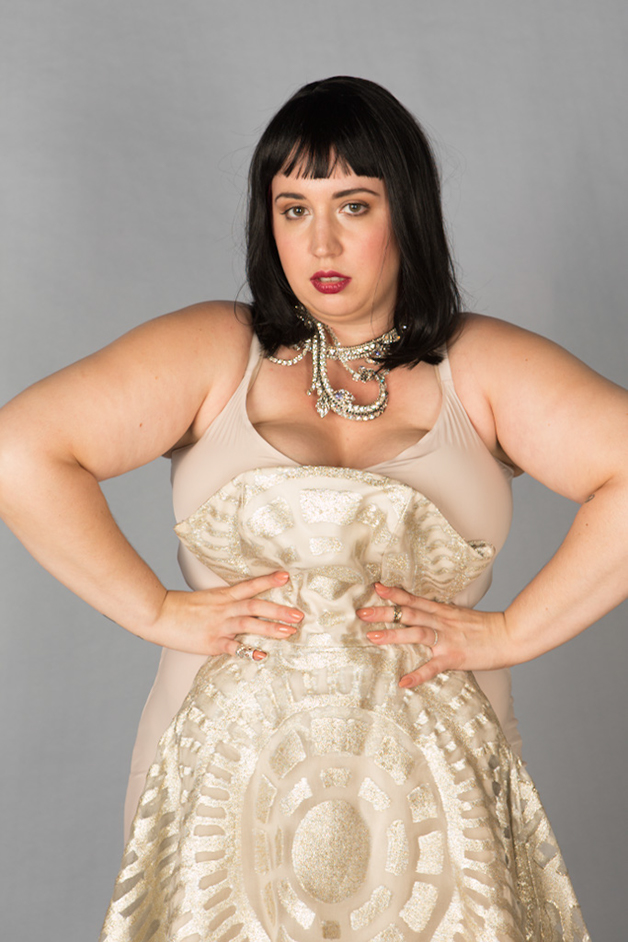 Harlan originally started as a "plus" model at a high-fashion size 14, but she recently lost weight due to health issues, and is now down to a size 6.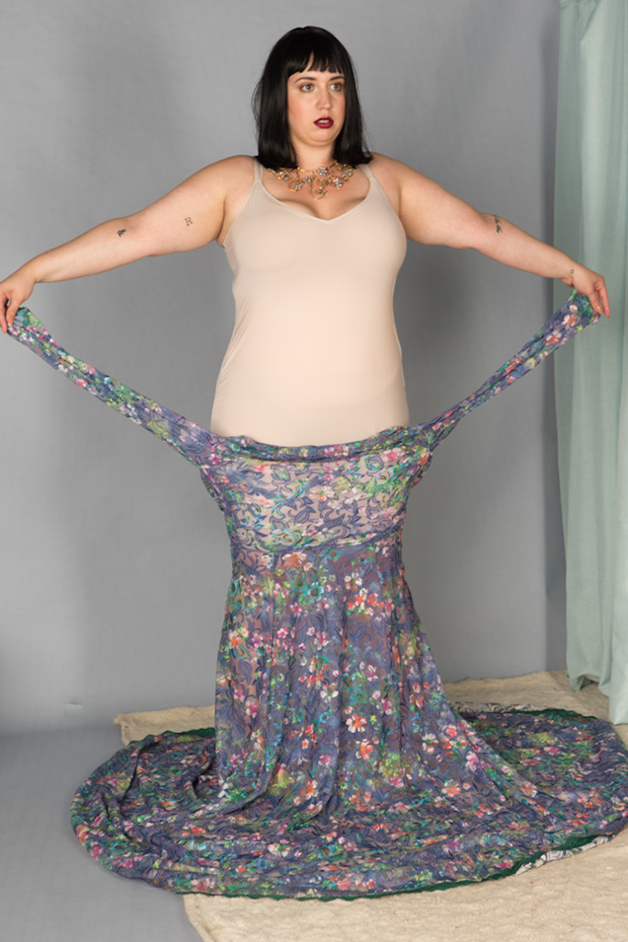 With NYFW on the horizon, Harlan was meeting with agencies to be included in their show package that they will present to designers. At a size 6 and with 37.5 inch hips, Harlan was told she was "too big" to be included in the traditional show package, and would be placed into the "curve" package (which many designers won't even consider).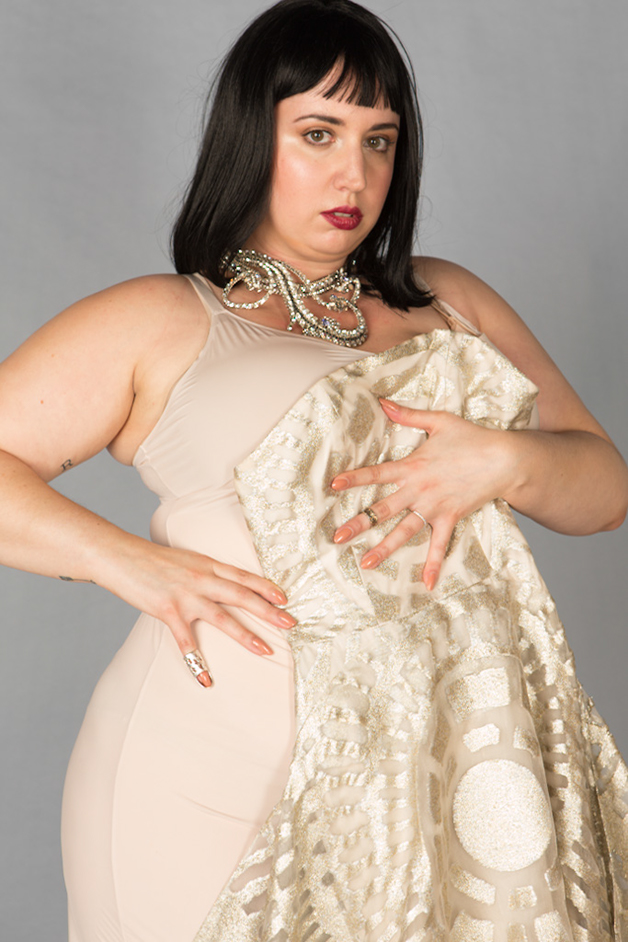 It's shocking that these agencies are still so stuck in the past; isn't fashion about looking towards the future, finding what's fresh & new? If the agencies won't consider having models of Harlan's size or bigger as part of the show package, then designers won't be able to cast them, then the runways will continue to be homogenous.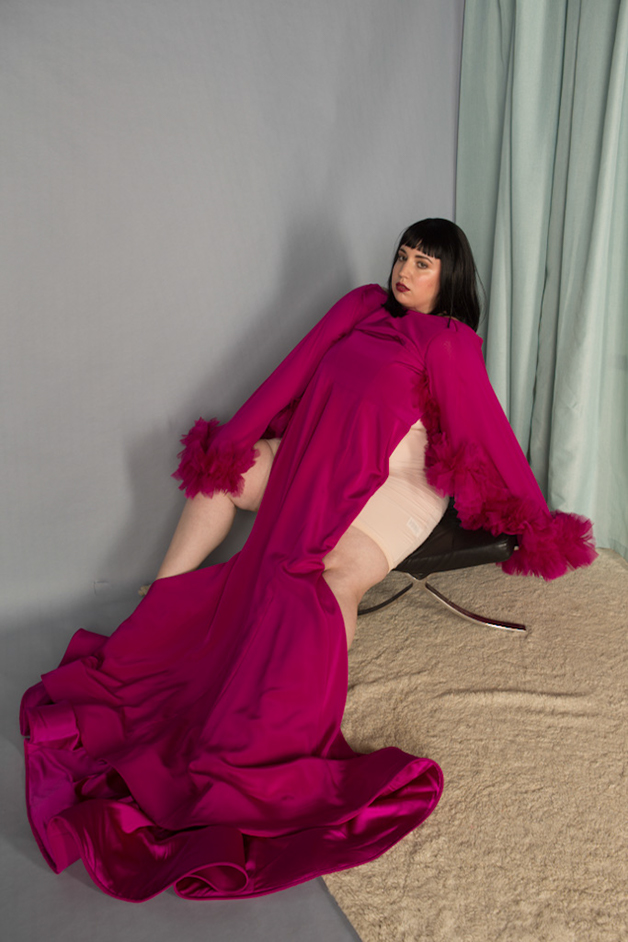 So many of us are tired of that same old narrative. Why should all models look the same? Why can't we notice the woman behind the clothes?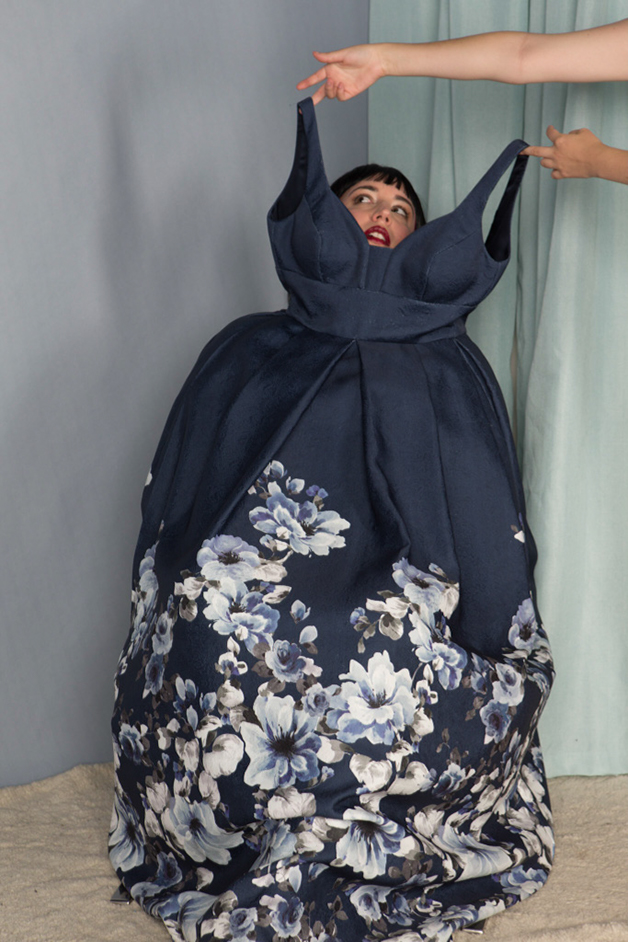 Runway models are/were considered to be walking clothes hangers – but if that's all you want them for, why not just keep the clothes on hangers or plastic mannequins and have a presentation?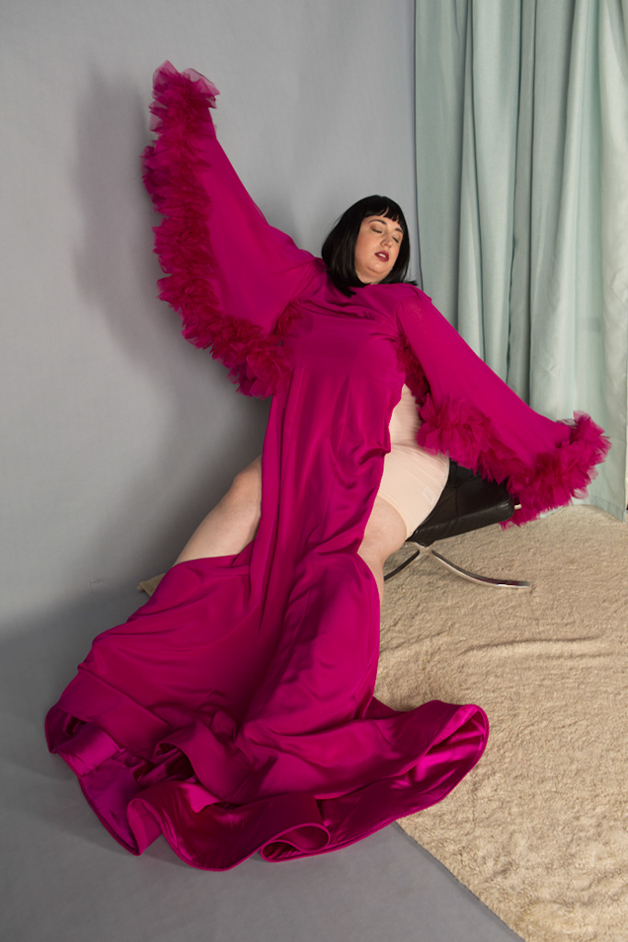 If you want to see how the clothing drapes, how it moves, then put it on people of different shapes and sizes. Make the clothing conform to the body, instead of forcing bodies to conform to the clothes.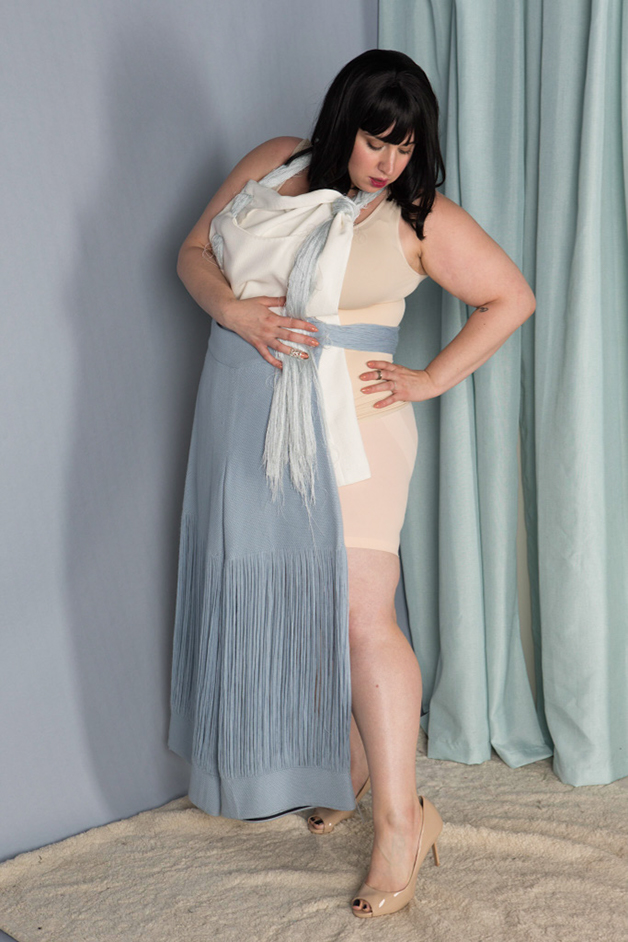 I'm very proud of Harlan for standing up for herself, for refusing to take drastic action to lose weight and fit into these unrealistic "sample size" expectations. Many models chose that route, falling into eating disorders and body-shaming rhetoric.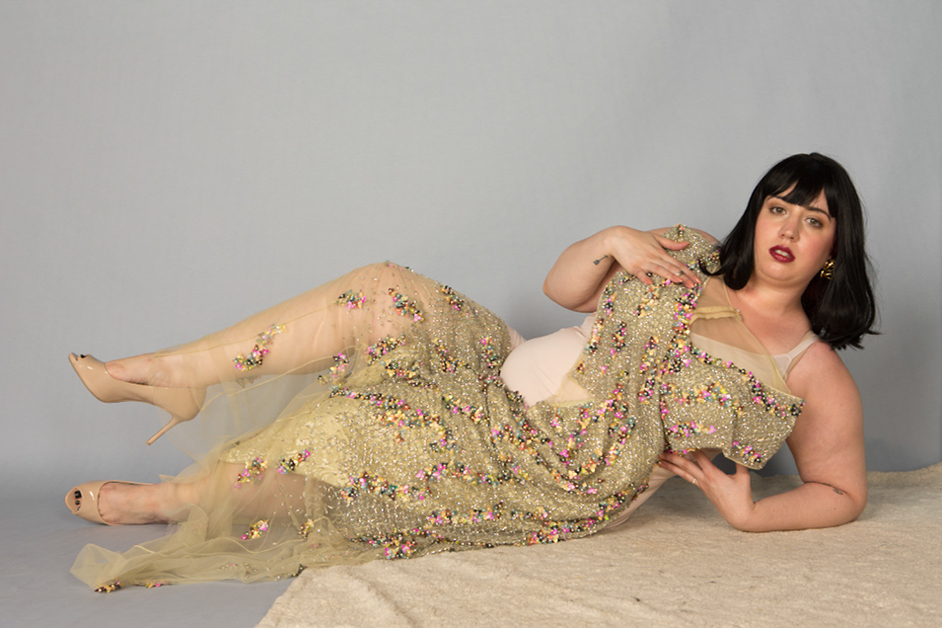 If we want to see a change in this slow-moving industry, we have to be that change. We have to challenge agencies to be more diverse, challenge designers to reject agencies that don't offer diverse models, challenge stores not to stock designers that only cater to a small segment of the population. Because like it or not, 67 percent of women in America wear a size 14 or above, and we have money to spend.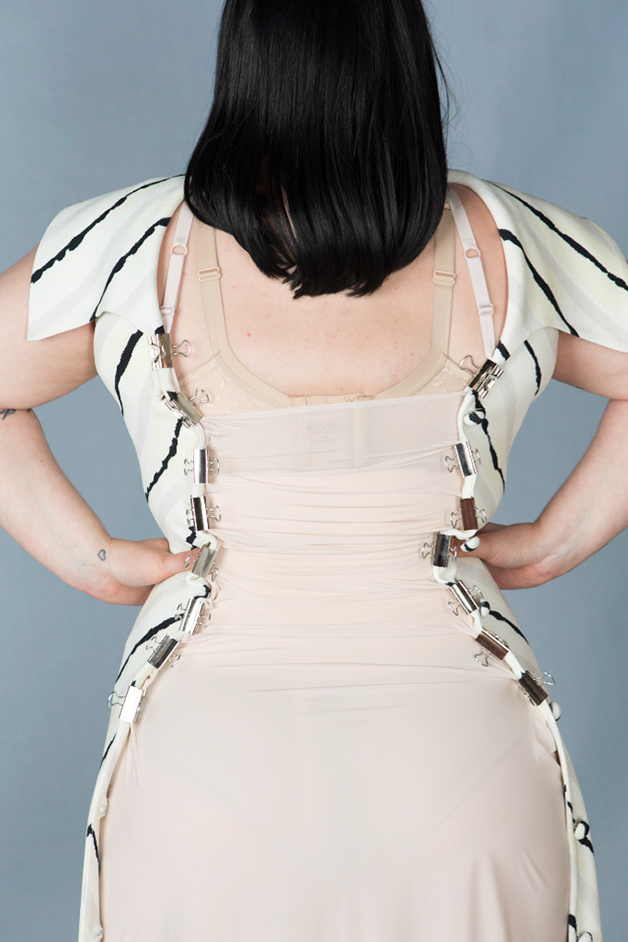 This editorial was originally shot by Kristiina Wilson for her site You Do You. You can see the original here.
PHOTOGRAPHER: KRISTIINA WILSON
STYLIST: RACHEL DONELAN
HMU: MICHAEL CHUA
MODEL: LIZ BLACK