One of the most frustrating things about shopping while plus is the lack of brick-and-mortar stores that actually carry that size range. Well, for one glorious weekend, I'm going to make all your plus size dreams come true…
With P.S. BKLYN: Plus Size Fashion Market!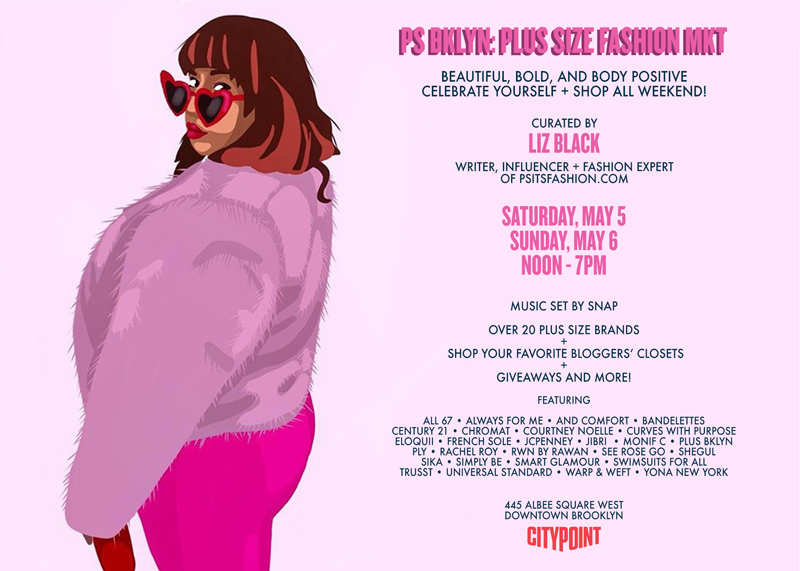 Located at the fabulous City Point in downtown Brooklyn, P.S. BKLYN will connect plus size brands and designers directly to their plus size customers, providing an opportunity to try on clothes in person and foster dialogue about what plus size women really want.
So come by this weekend and experience it for yourself! It's completely free to attend, all are welcome, and no RSVP is required.
Come shop your favorite brands in person, try some delicious dishes at the food hall, enjoy the live music, enter giveaways, and more!
Not sure how to get there? Head to the City Point site or check the address below:
CITY POINT
445 Albee Square West
Brooklyn, NY 11201
718-673-8800