"Judge me by my size, do you?" — Yoda
Although it's not a true holiday, May 4th is a fun reminder of just how much Star Wars rules. From countless Facebook posts declaring "May the 4th be with you!" to practically every network airing some sort of Star Wars related program, it's almost impossible to forget! In honor of this special day I wanted to share a few throwback photos I took last summer.
Although it's challenging for me to pick which film is my favorite (any besides the three terrible prequels), it's easy for me to pick my favorite Star Wars t-shirt. I love how busy the print of this tee is, with almost every character crammed into frame.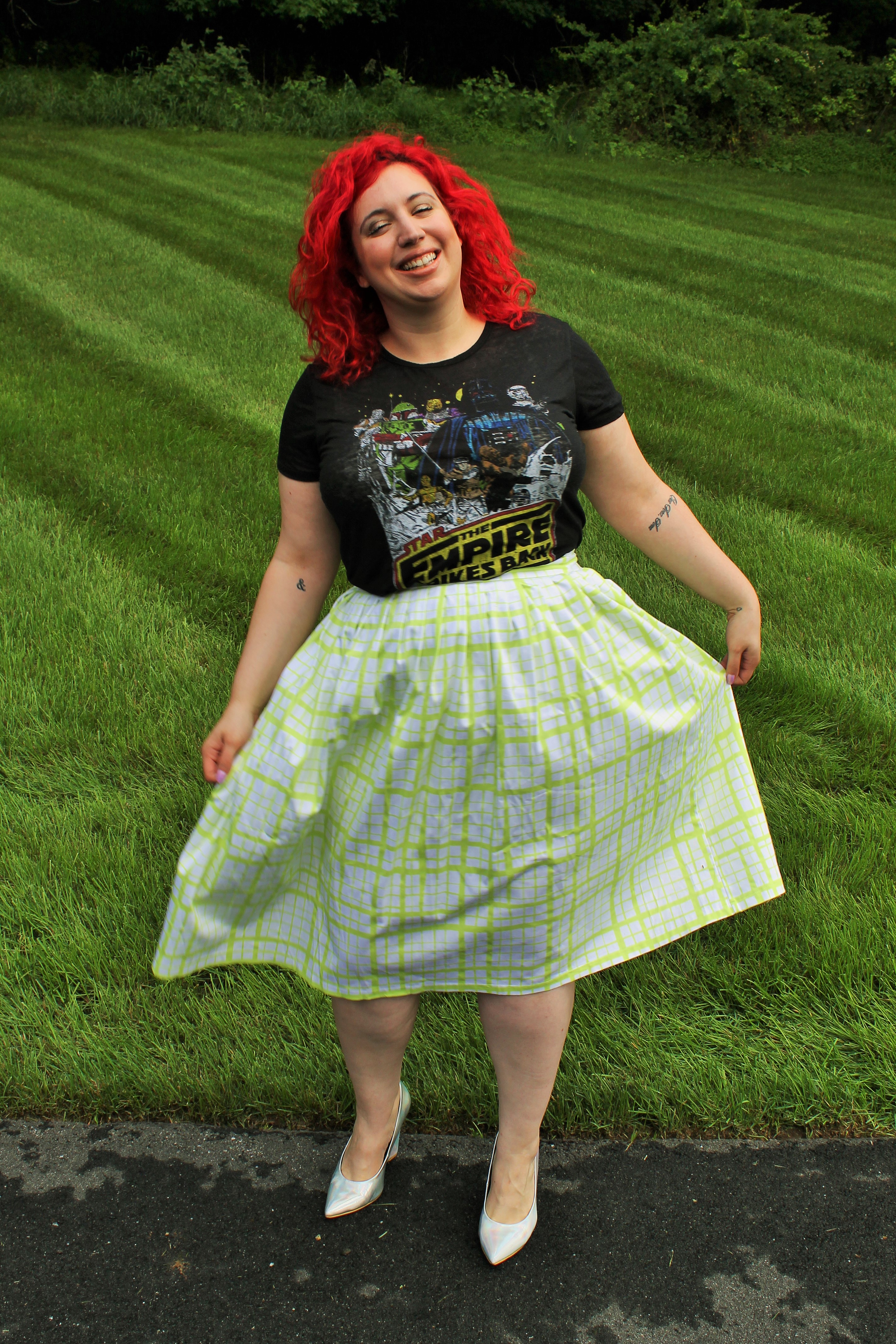 It would be too easy to just pair this tee with jeans, so I wanted to create an ensemble that wouldn't be totally obvious. By donning a printed midi skirt instead of pants it gives an unexpected feminine twist, perfect for those girlier days.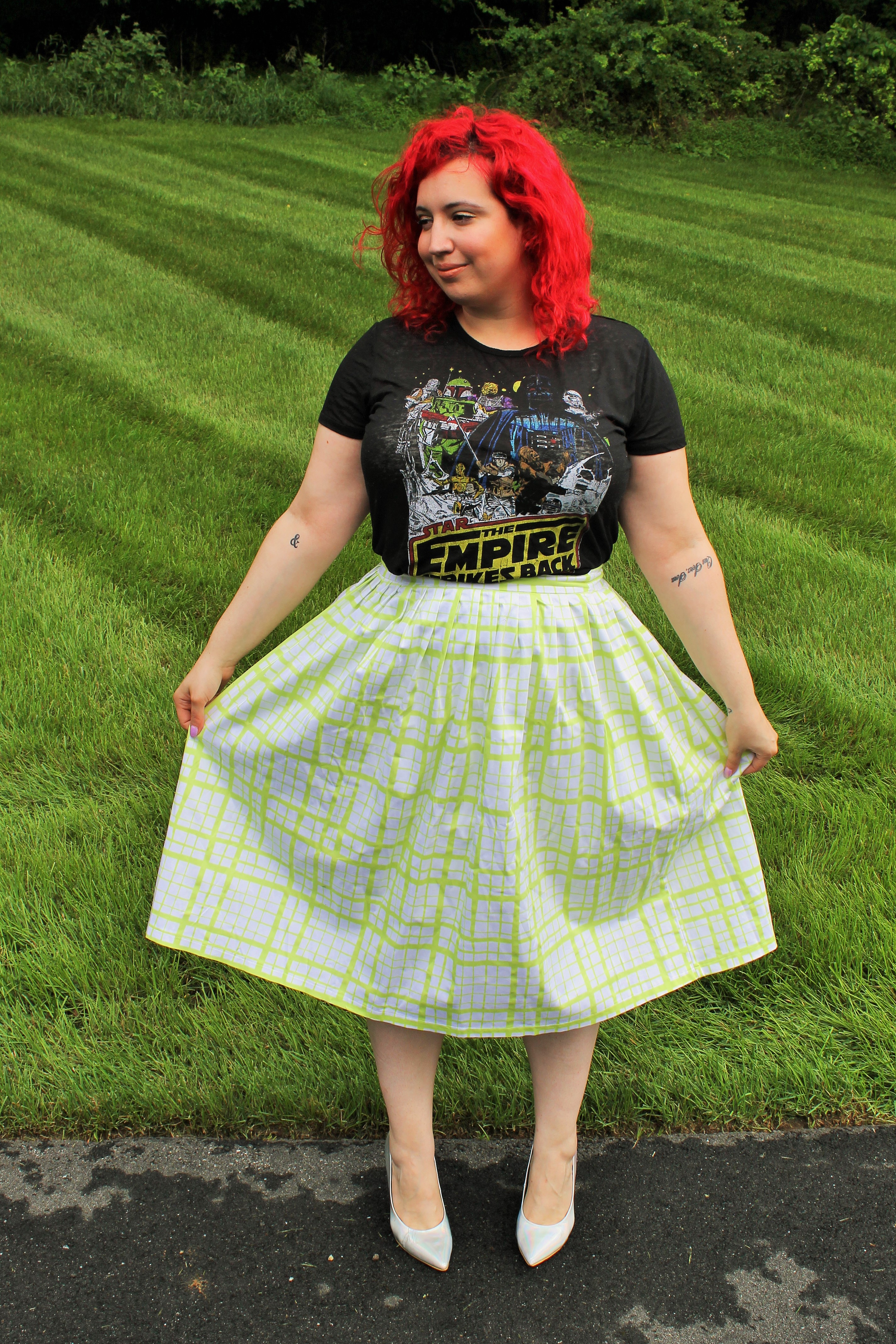 The vibrant yellow in the skirt reflects the similar hue surrounding the Empire Strikes Back logo, while almost giving a tron-like look with the gridded pattern. (Yes, yes, I know, wrong movie.)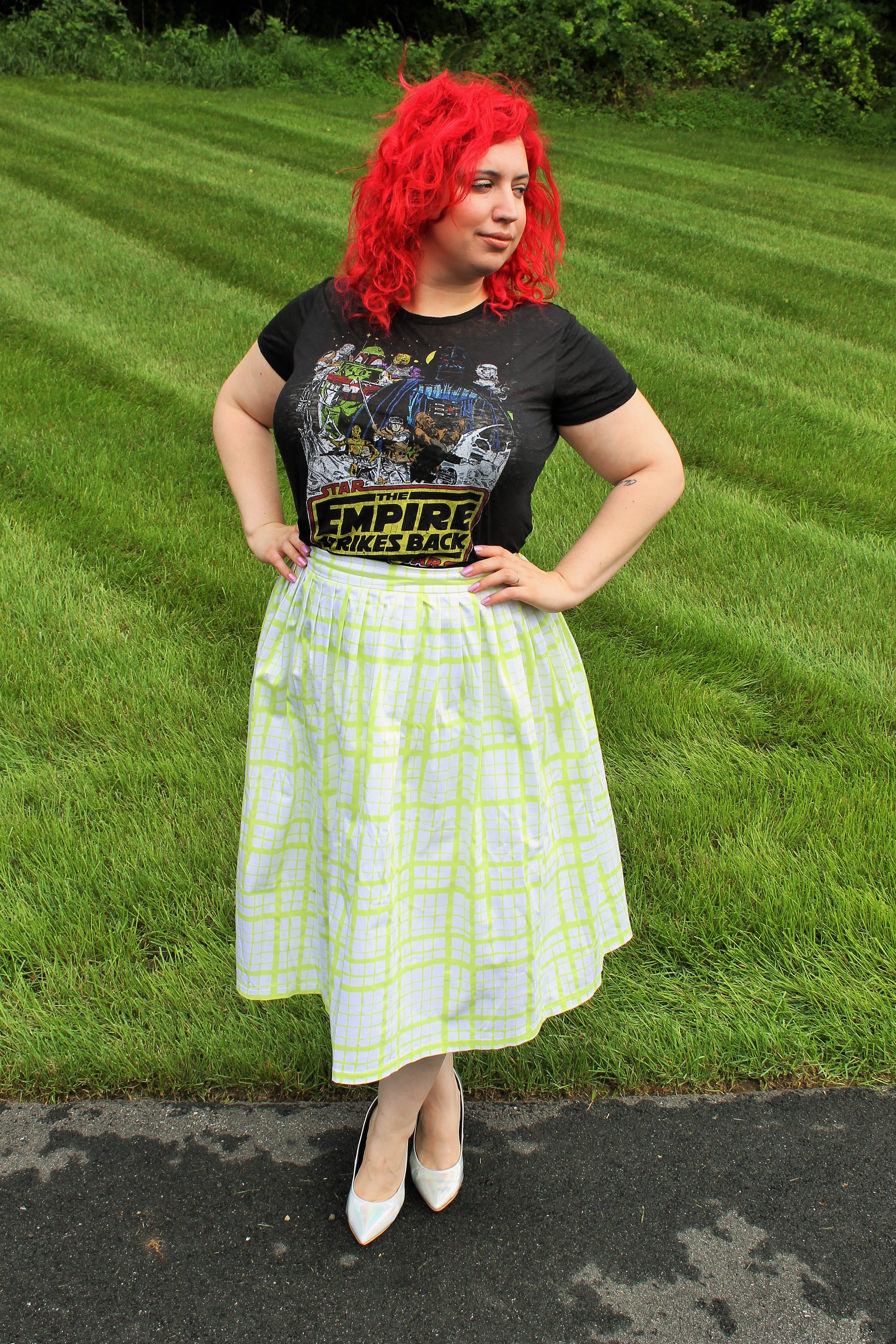 To complete the look I slipped on my holographic wedges; their shimmery far-out design adds an extra dose of sci-fi fantasy to my look (and they're comfy too)!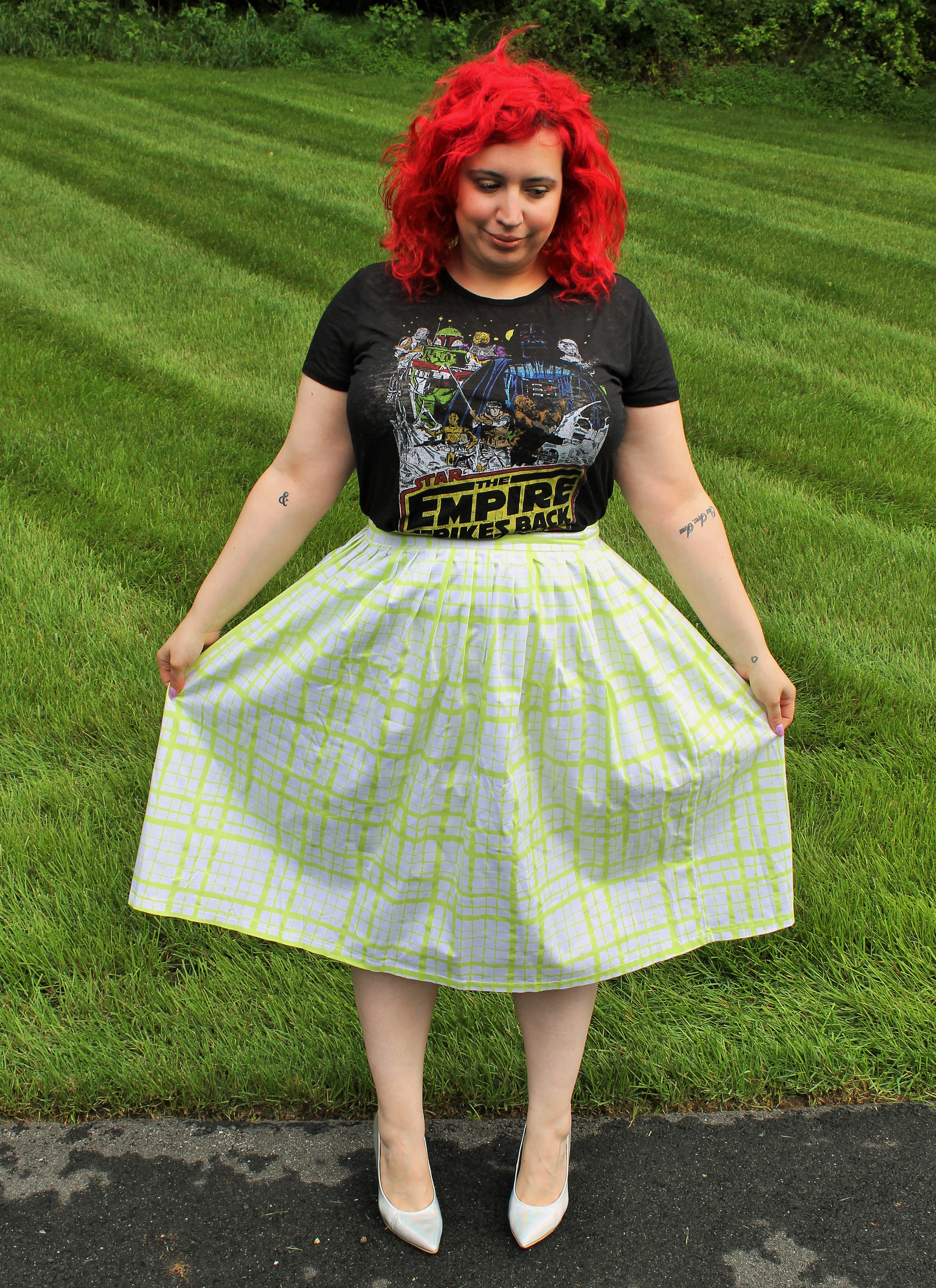 Want to snag some Star Wars swag of your own? Luckily Torrid has you covered! They recently launched a Star Wars collection and it's totally out-of-this-world! Check out some of my favorite pieces and shop them below!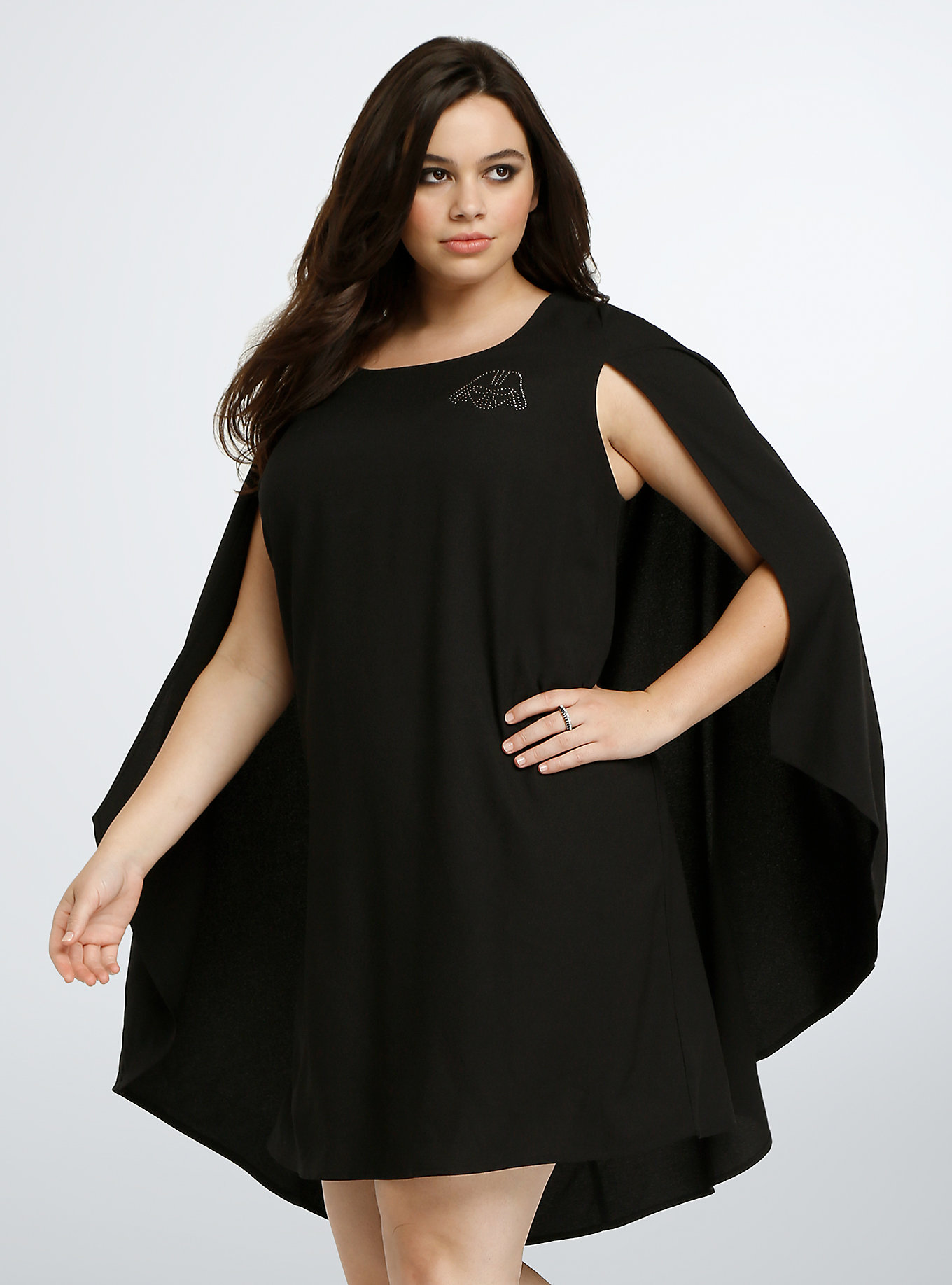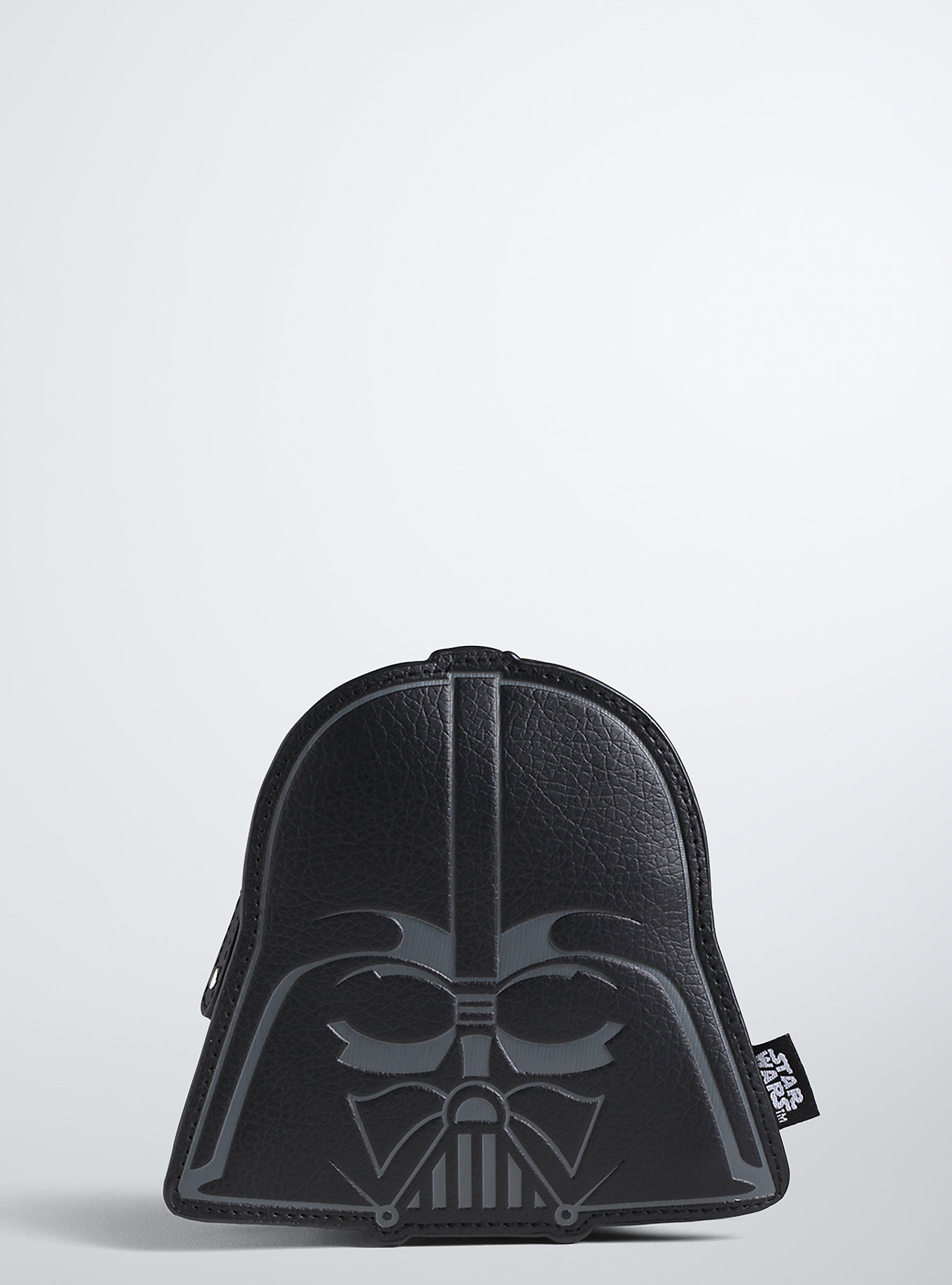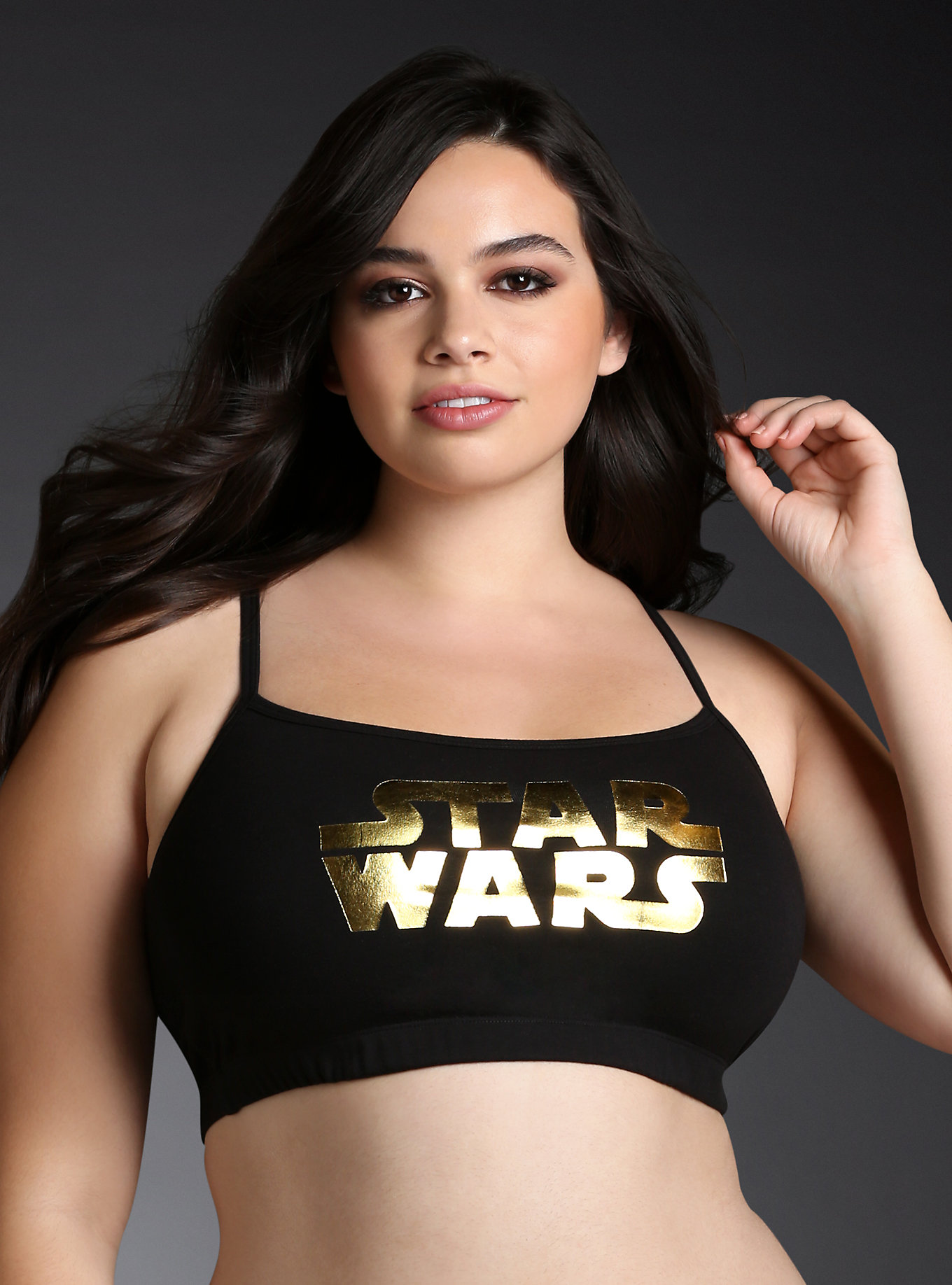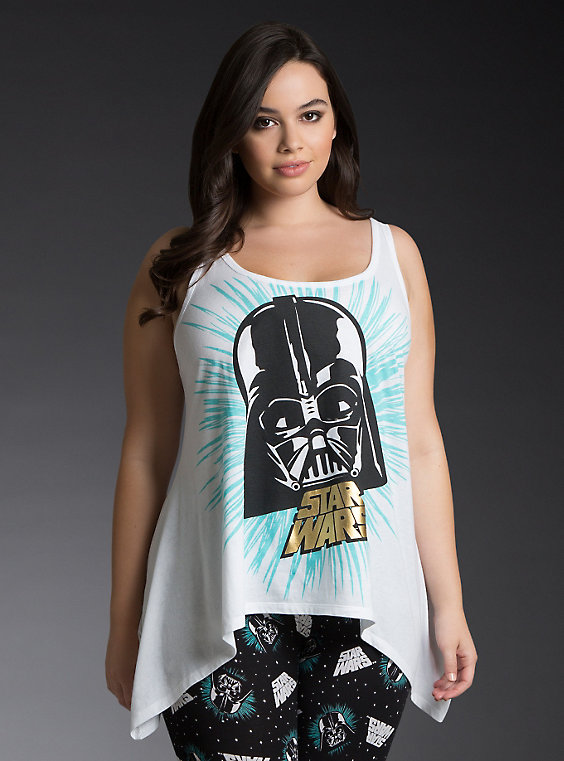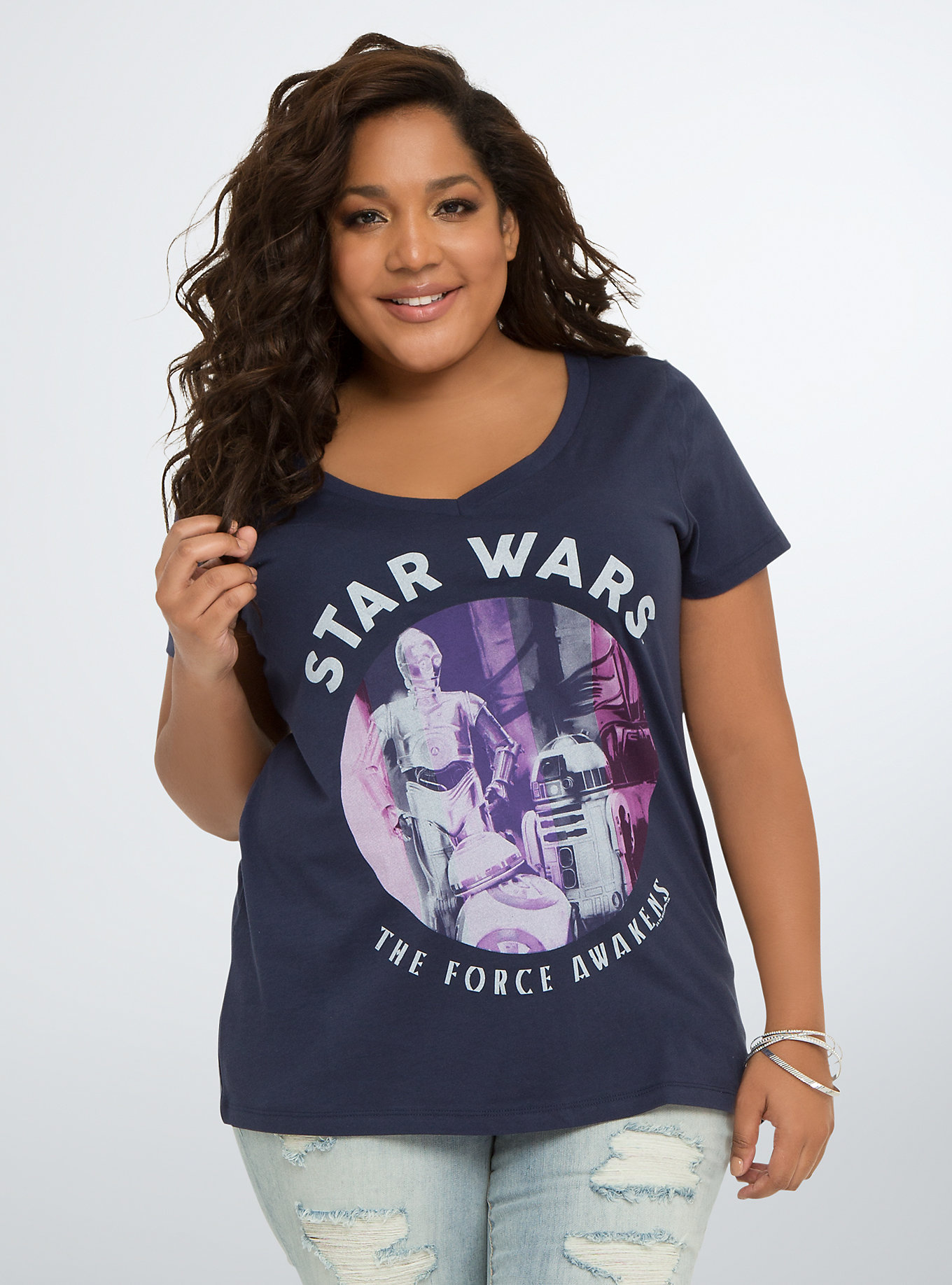 Happy shopping!
Liz's Outfit Info
Top: Forever21
Skirt: ASOS
Shoes: Just Fab
All images of Liz Black owned by Liz Black