It was only a few years ago that I put on my first plus size bikini, and I'm not kidding when I say it was life changing. It was a galaxy "fatkini" that GabiFresh designed for Swimsuits For All — the first time SFA actually did a collaboration. I wore it around my apartment to get used to it, and then finally braved my in-law's pool, one of the few places I had worn a swimsuit at all.
I got a message from Gabi soon after — a producer from Good Morning America wanted to interview people who had the bikini, and since she knew I had one, she connected us. Before I knew it, a three-person team from Good Morning America was in my apartment, filming me for their show. (You can actually watch it here.)
I went from never wearing a bikini to appearing on national TV in a bikini in front of millions of people. (AH!) When I saw the clip online I made the serious mistake of reading the comments…and for that moment, it broke me. I reached out to Gabi and asked how she handled it and she gave me an amazing piece of advice; just don't read the comments. It hit me; those comments would do nothing positive for me, the opinions of these strangers actually meant nothing to me, and by just not reading it I saved myself any pain or hurt.
Since then I haven't looked back, and I've actually appeared on TV a few more times in a bikini. I can confidently put on any type of swimsuit (including a string bikini!) and go out in public without any fear…and I want you to do the same!
So keep scrolling to see some of my favorite plus size swimsuits and get ready to make a splash this summer!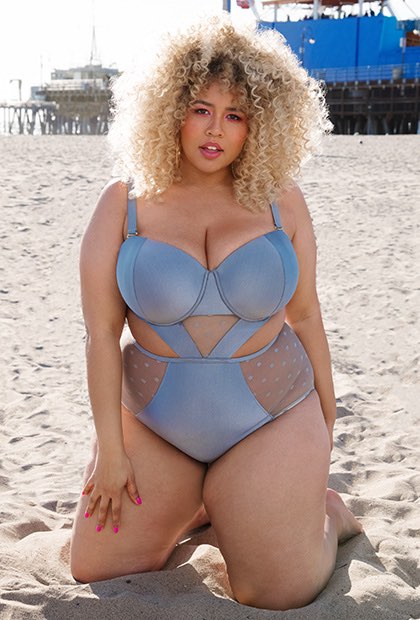 Gabi Fresh Graviton One-Piece, $74.10, up to size 24, available at Swimsuitsforall.com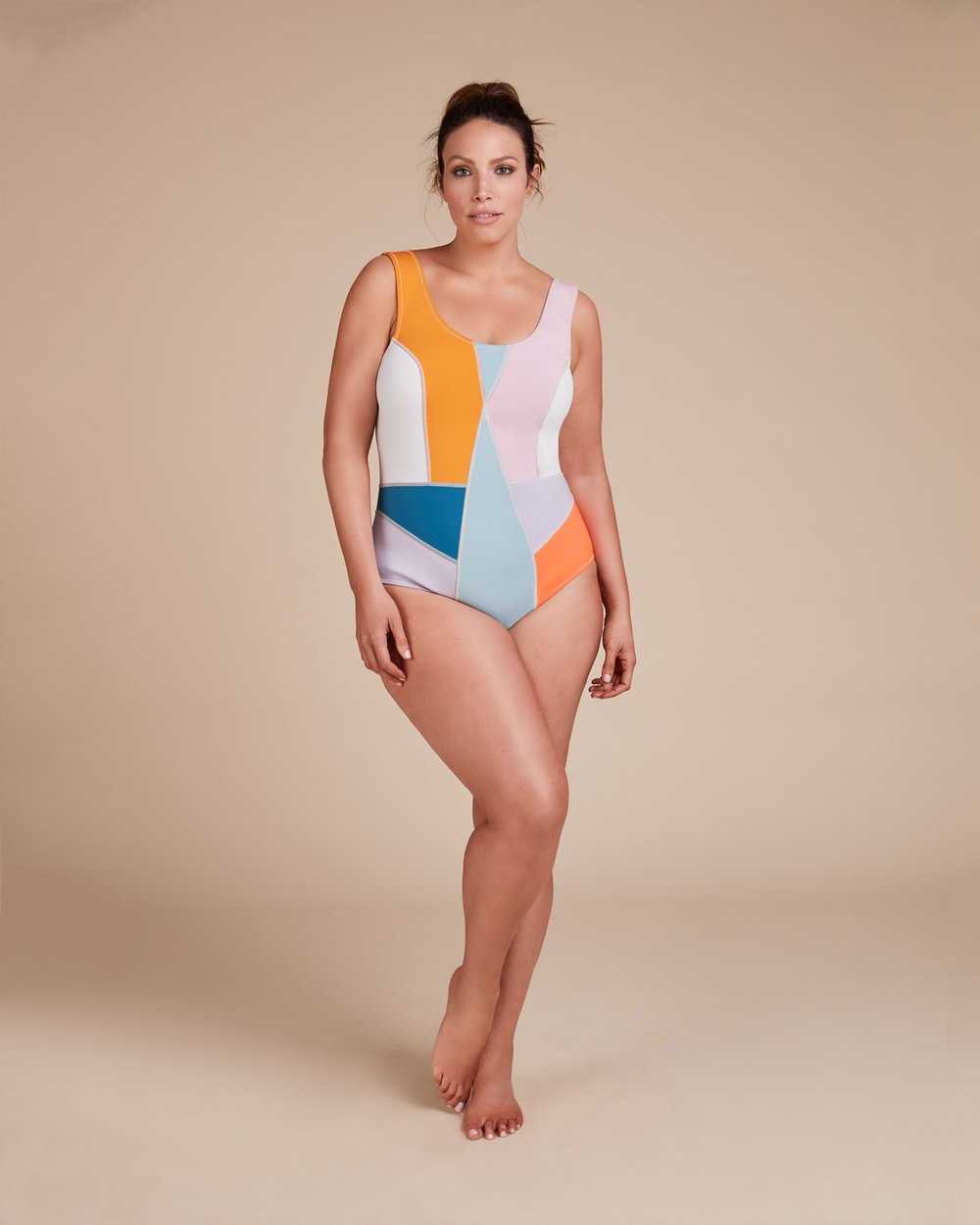 Cynthia Rowley Prisim One-Piece Swimsuit, $165, up to size 3x, available at 11honore.com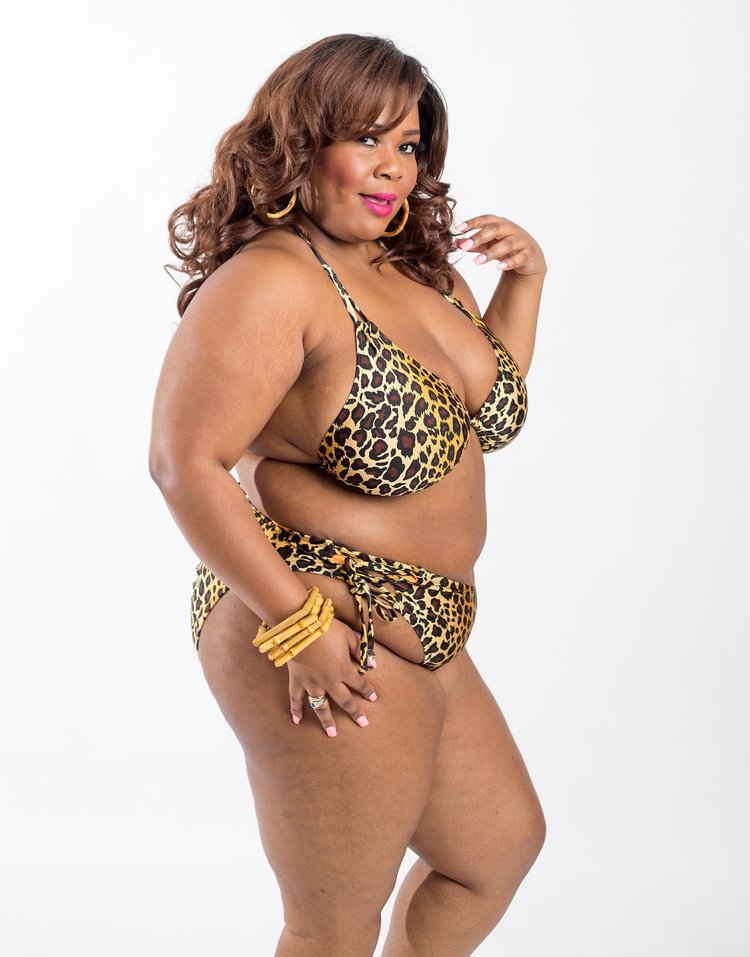 Curvy Beach Wild Cheetah Top & Bottom, $59 & $59, up to size H/I/J & 24/26, available at Curvybeach.com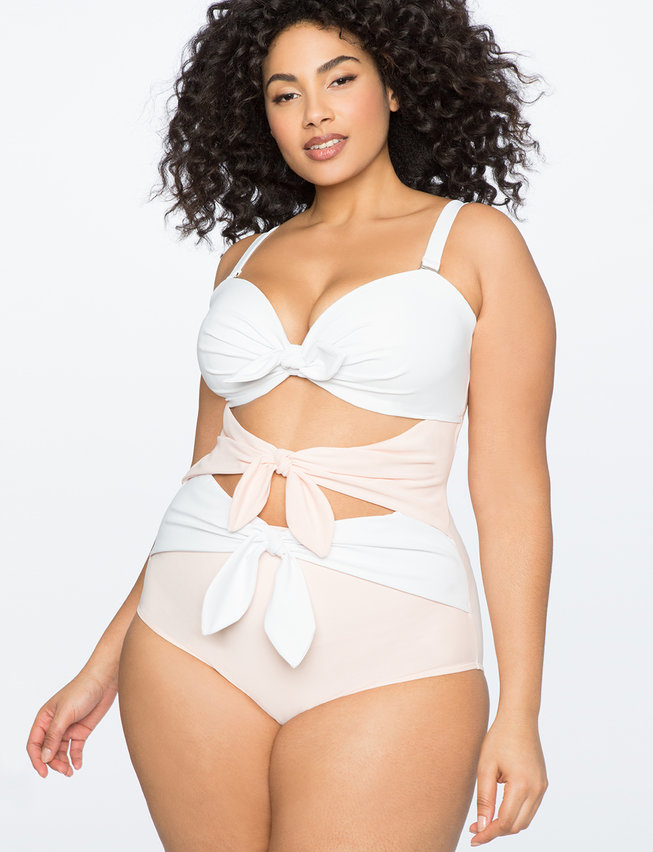 Eloquii Tie-Front One-Piece Swimsuit, $119.90, up to size 28, available at Eloquii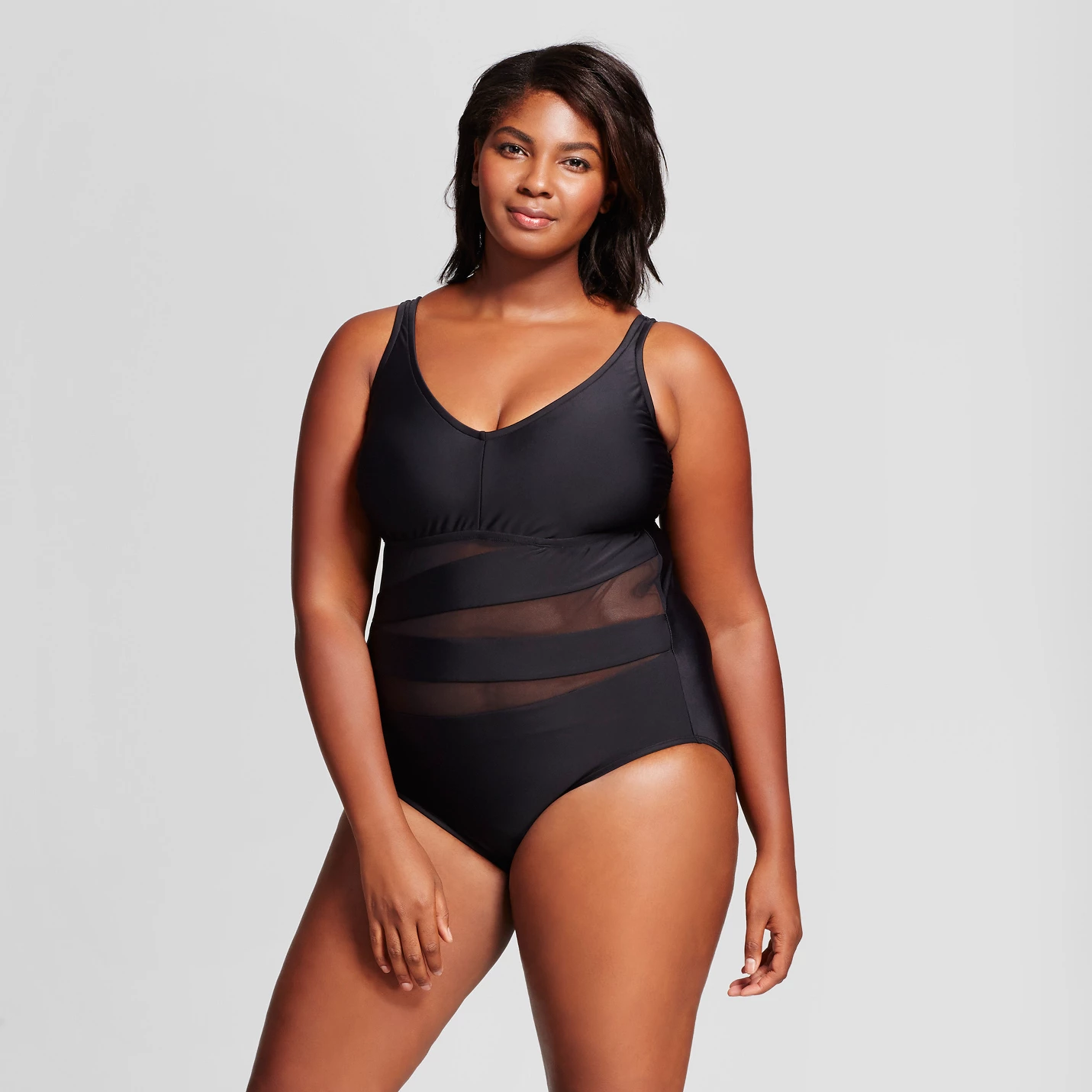 Ava & Viv Mesh Cutout One-Piece, $39.99, up to 26W, available at Target.com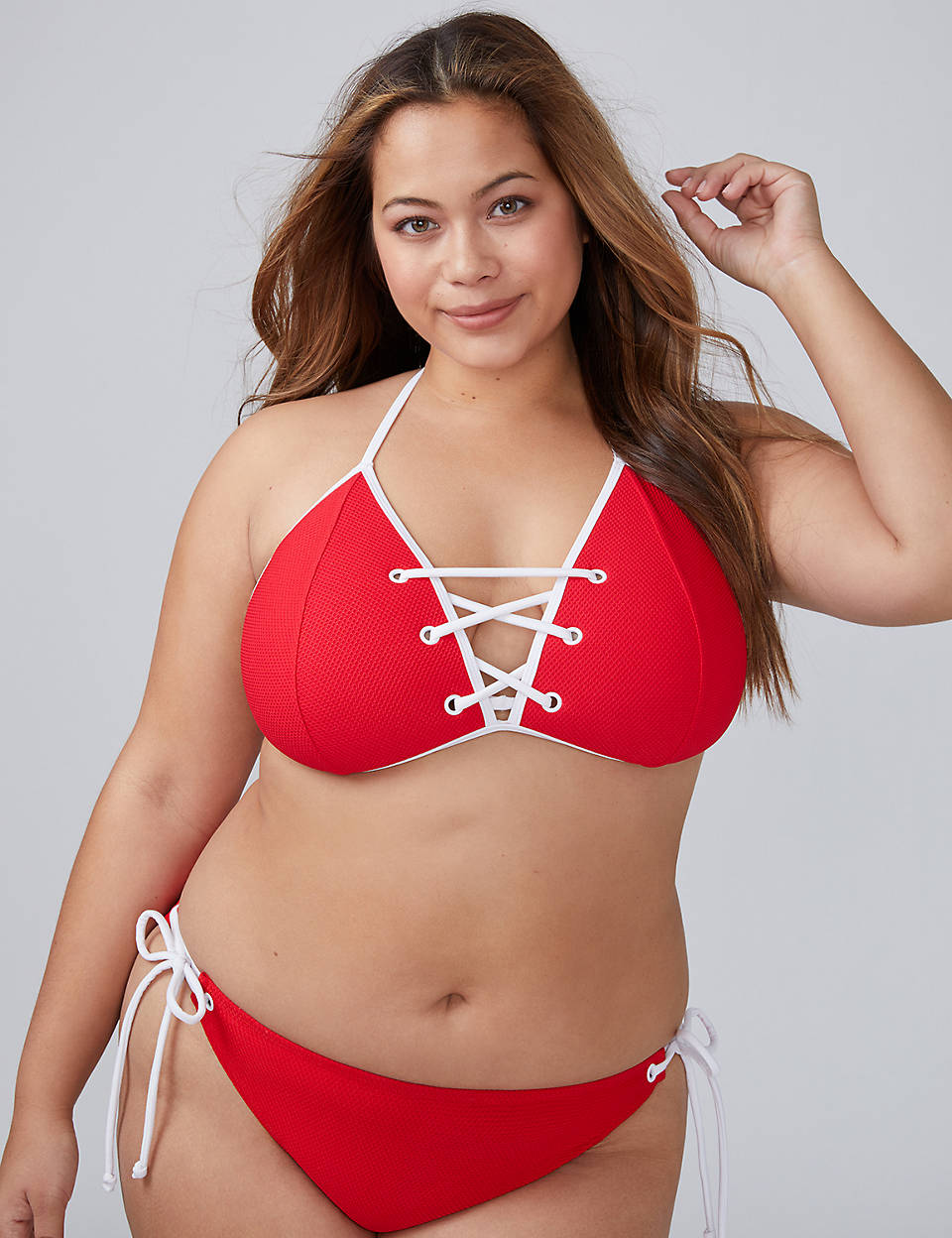 Lane Bryant Textured Triangle Bikini Top & String Bikini Bottom, $ 52.50 & $48.50, up to size 28 & 26, available at Lanebryant.com
Ashley Graham Flapper Swimsuit, $78, up to size 22, available at Swimsuitsforall.com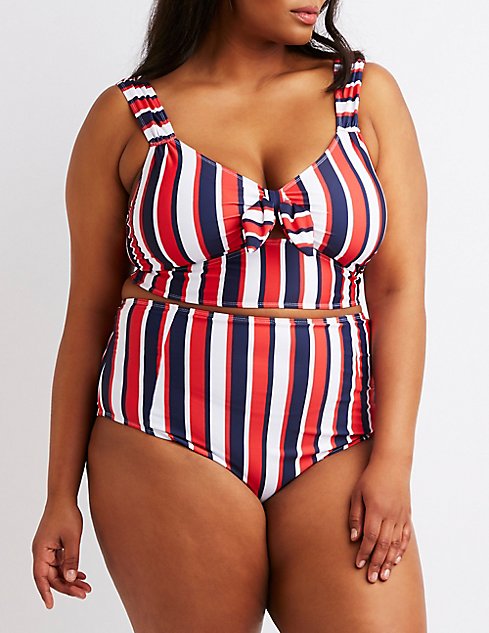 Charlotte Russe Striped Tie-Front Bikini Top & High Waist Bottoms, $10.99 & $9.99, up to size 3X, available at Charlotte Russe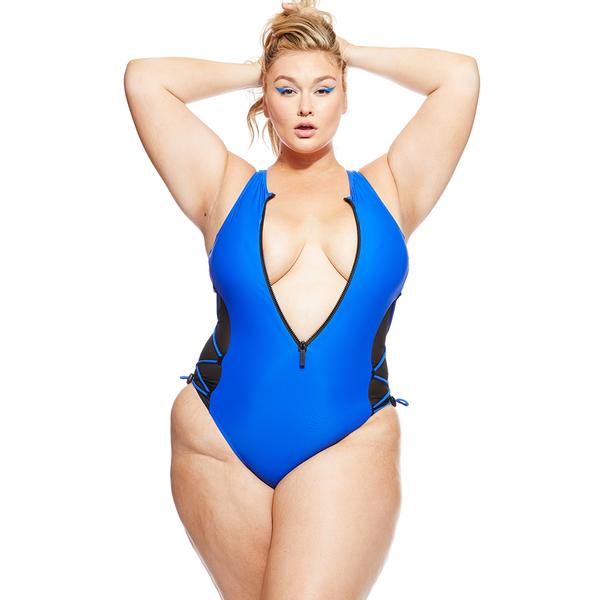 Chromat Launch Suit, $325, up to 3X, available at Chromat.co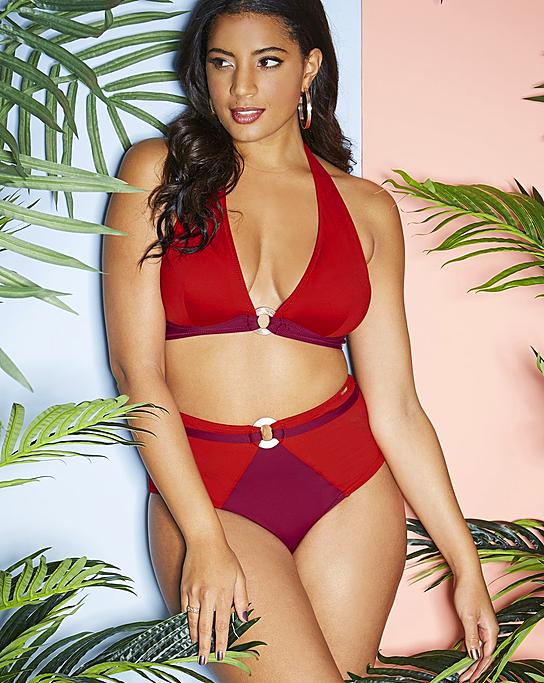 Figleaves Colorblock Bikini Top & Colorblock Bottom, $49.49 & $29.49, up to size  24, available at Simplybe.com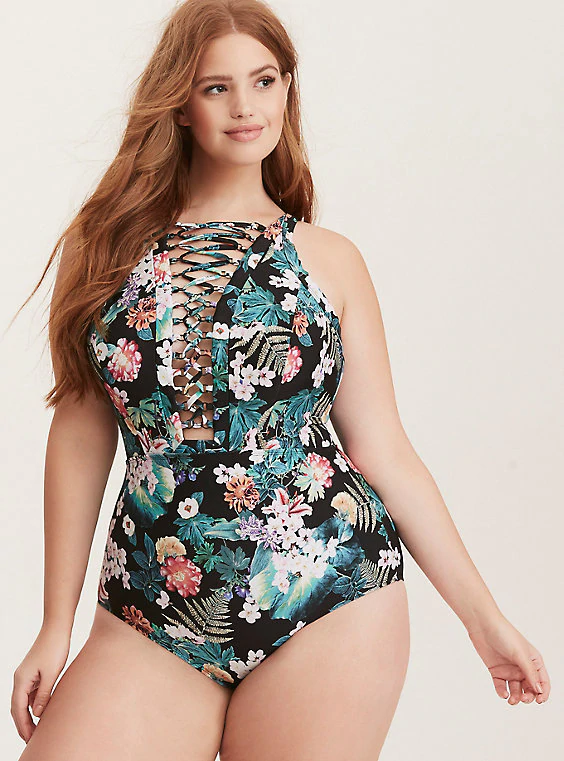 Torrid Tropical Lattice-Neck One-Piece Swimsuit, $98.90, up to 6x, available at Torrid.com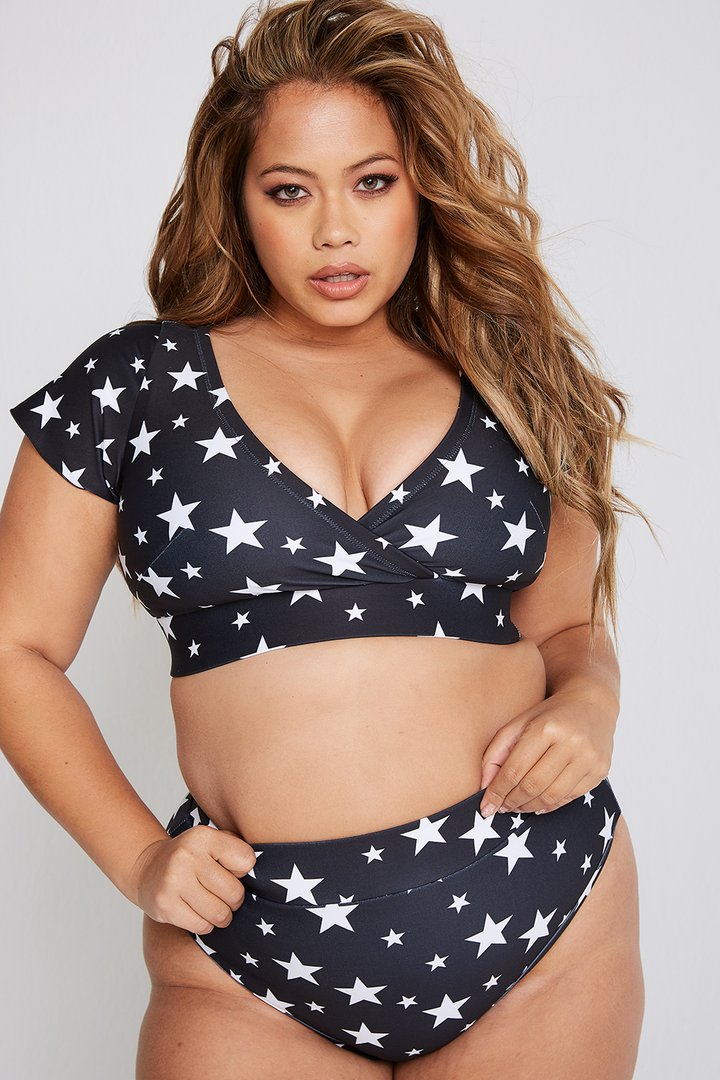 Alpine Butterfly BFF top & Lover Cheeky bottom, $135 & $120, both up to size 5X, available at Alpinebutterflyswim.com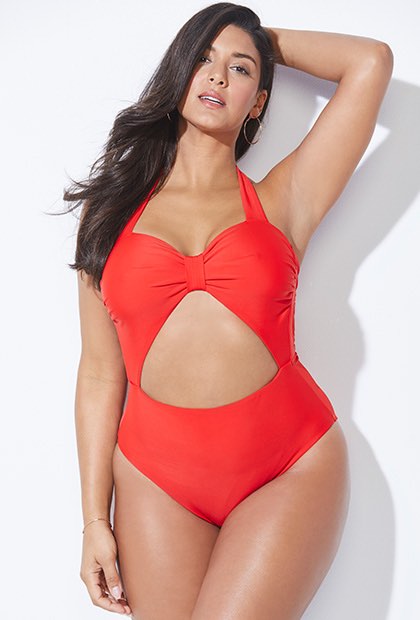 Rachel Roy Cherry Twist Swimsuit, $70.20, up to size 18, available at Swimsuitsforall.com
Raisins Curve Flounce Bikini Top & High-Waist Bikini Bottom, $44 & $42, up to size 24W, available at Macys.com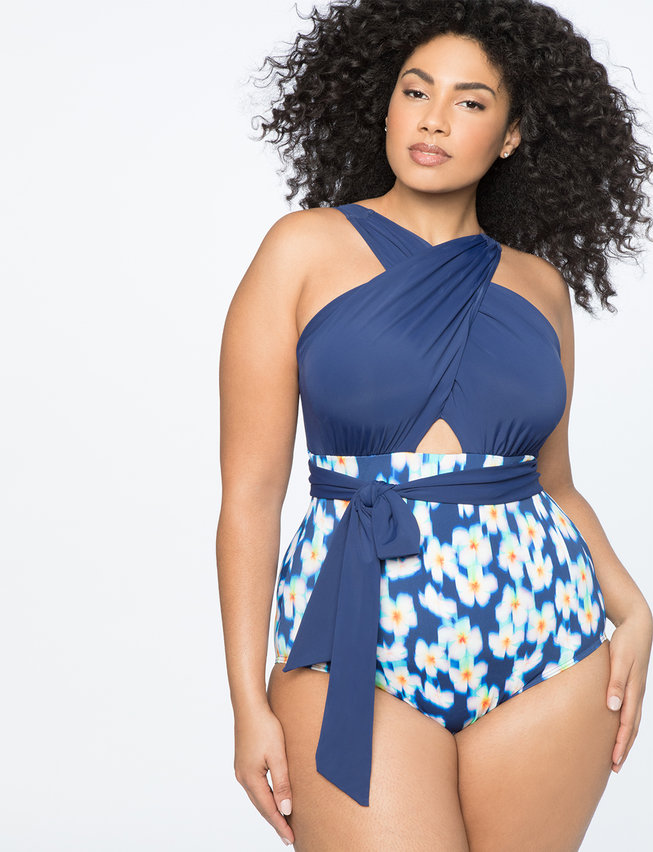 Eloquii Cross-Halter One-Piece Swimsuit, $119.90, up to size 28, available at Eloquii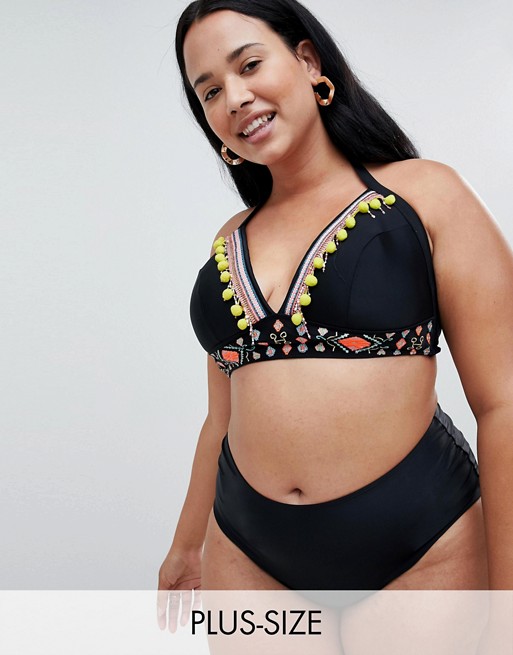 River Island Pom Pom Bikini Top & Midrise Bikini Briefs, $45 & $23, up to size 42G/H & size 22, available at ASOS.com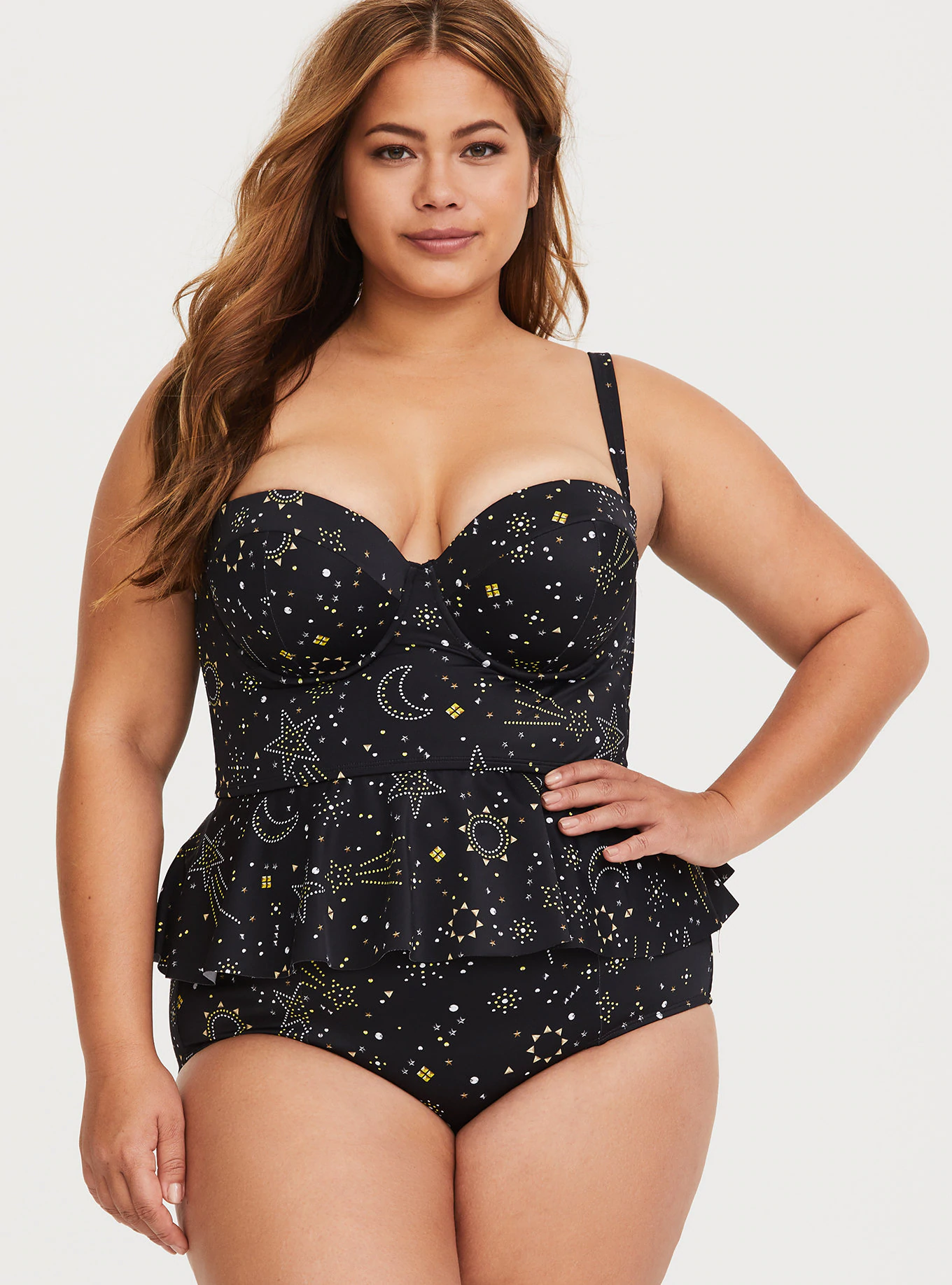 Torrid Planet Push-Up Strapless Peplum Midkini top & high waist swim bottom, $78.90 & $44.90, up to size 6X, available at Torrid.com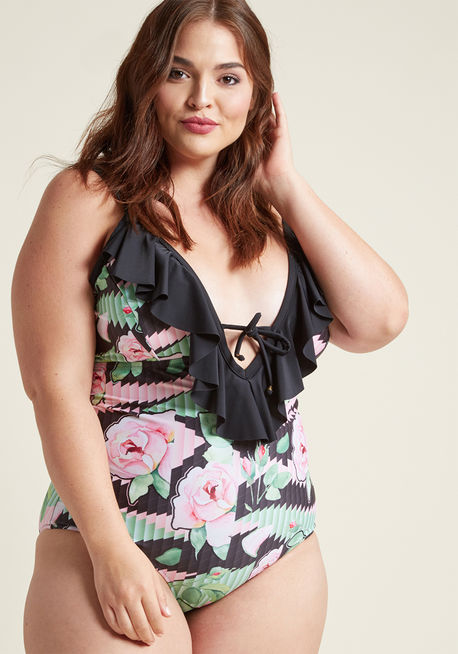 Getaway Glam One-Piece Swimsuit, $49.99, up to size 4X, available at Modcloth.com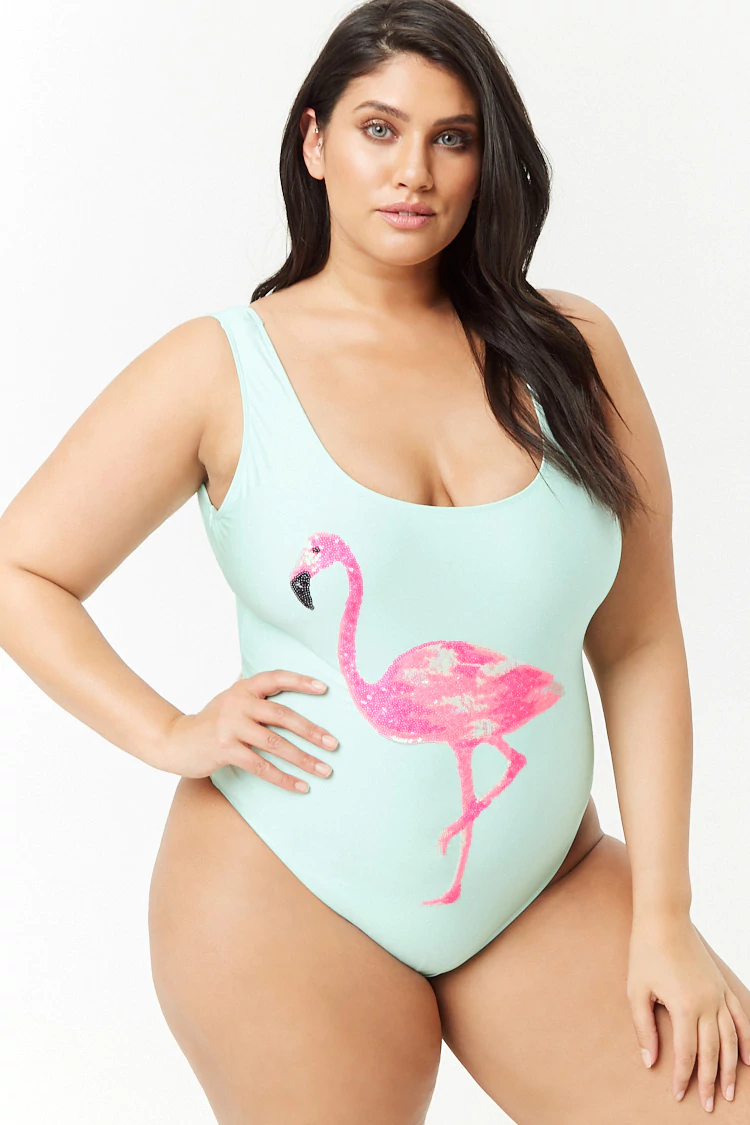 Sequin Flamingo One-Piece Swimsuit, $27.90, up to size 3X, available at Forever21.com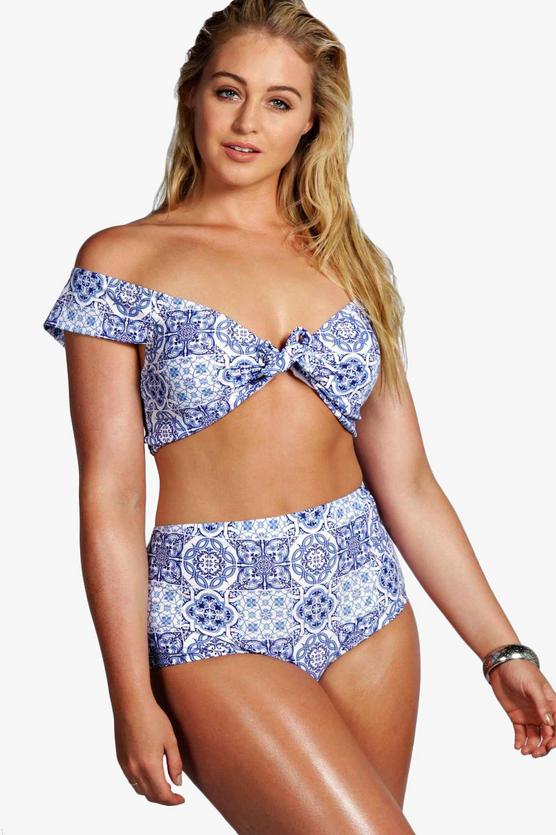 Tie Detail Bikini, $50, up to size 20, available at boohoo.com