So many people let fear hold them back. Fear of failure, fear of rejection, fear of embarrassment. They stay stagnant in jobs they hate, reside themselves to depressing relationships or a lifetime of singledom, avoid clothing they love because they've decided that their body is repulsive…
Facing those fears, whatever they may be, is one of the most liberating experiences. When you dive head first into something that challenges you, something that may make you break out into a cold sweat just thinking about it, I promise you that you'll feel stronger than you ever have before.
Some people feel that they can't wear a swimsuit, let alone a bikini, once their body is above a certain size. I know I felt that way for most of my life. But it's hot and sad being the fat girl at the beach in jeans…and one day I got tired of hating my body. Since then I've challenged myself, time and time again, to wear all those things I always wanted to but was too scared to. Sad, scared Liz never would have dared go on national TV in a two-piece, but happy, brave Liz did just that yesterday.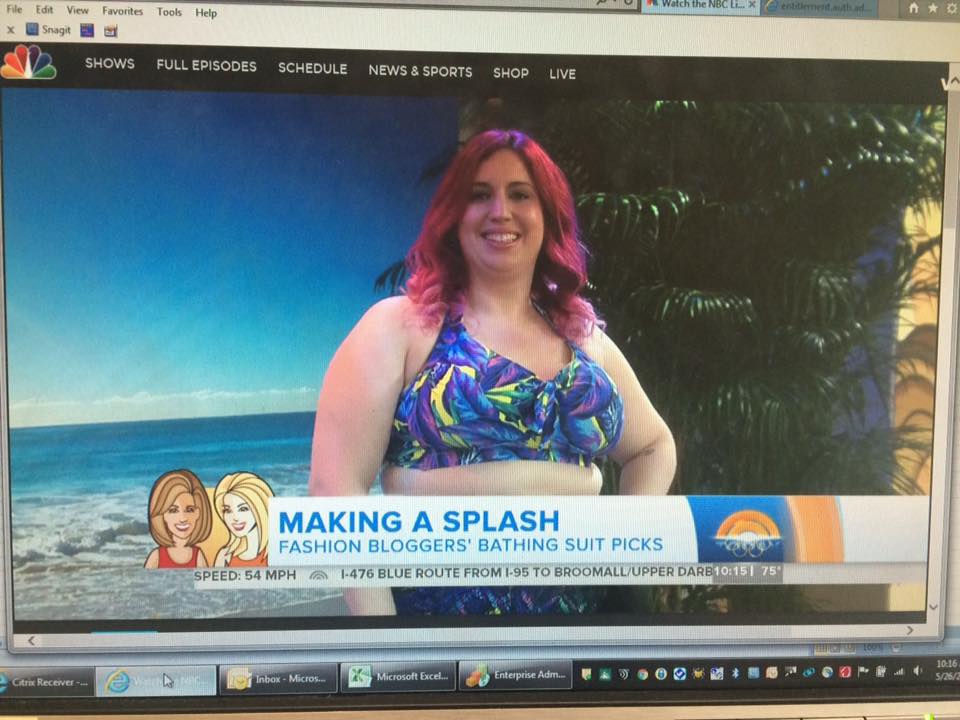 Yup, that's me, filling up your screens with my fleshy figure – and looking absolutely fabulous while doing so!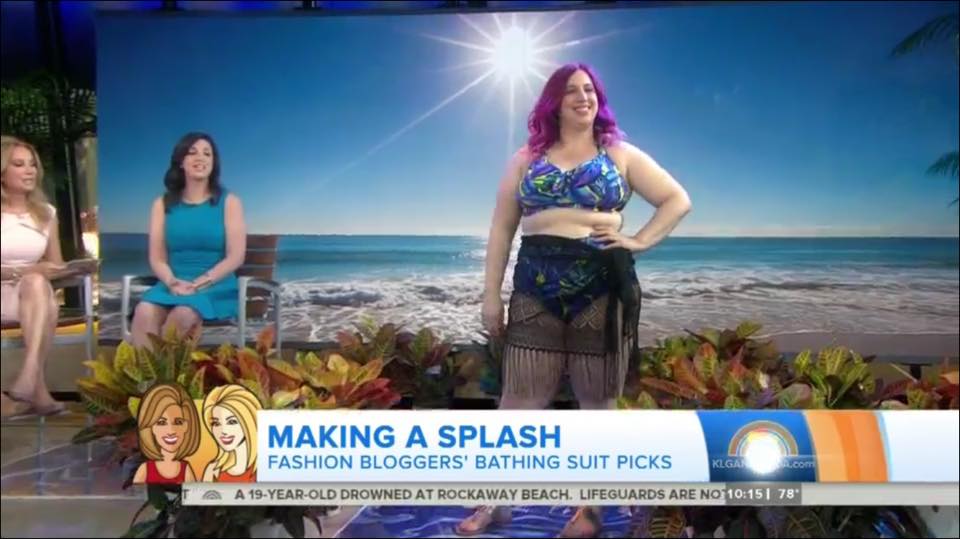 I wasn't the only one to parade around in a swimsuit – I was joined by three other beautiful bloggers; Christina from Love Brown Sugar, Serena from The Spicy Stiletto, and Tiffany from Love Grey Skies.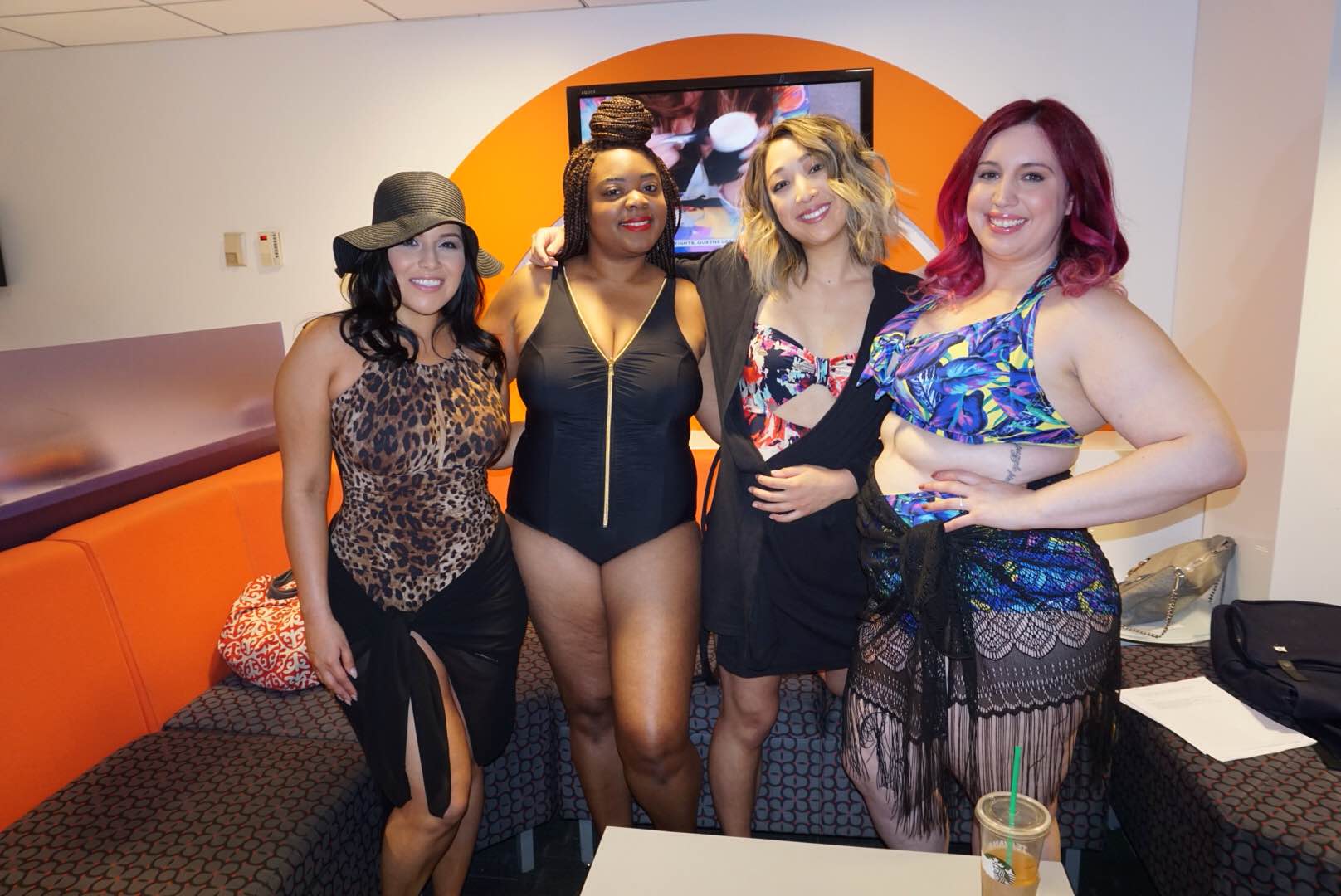 We all have different shapes, sizes, and styles but what we all shared was confidence. We each strutted our way down the runway, smiling and posing, showing everyone that the world doesn't end when you wear a swimsuit – even when it's on national TV.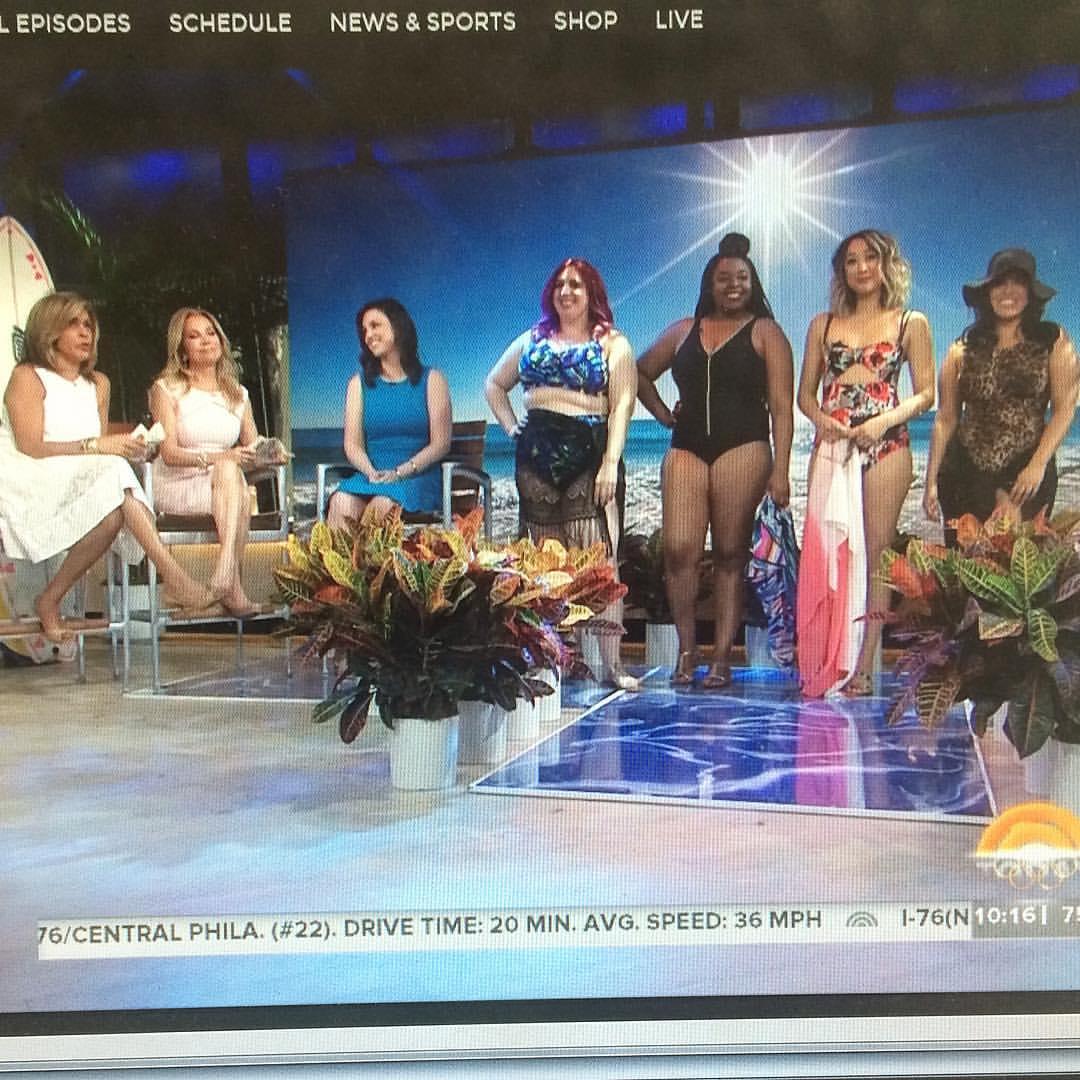 Seeing the line up really shows how much the world has actually evolved around being diverse and inclusive. Only a few years ago (or even more recently, I'm sure) the focus would have been on "figure fixers" and chances are I would have been stuffed into a matronly swimdress that would have hid as much of my body as possible while still being considered a "swimsuit". But this segment featured swim trends, bringing the focus on fashion instead of body shaming.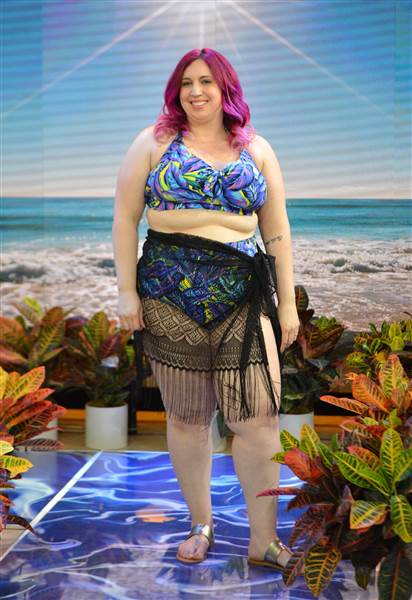 So, full disclosure…this wasn't my first time on TV in a bikini…in fact it was my third. Almost two years ago to the day I was featured on Good Morning America and Inside Edition in GabiFresh's infamous galaxy bikini. It's always amazing when I think about how much my self-confidence has evolved; I used to refuse to wear a one-piece swimsuit even in private…now I've shown millions of people my bikini-clad body. And the world didn't end.
Want to watch the whole segment? Check out the video below!
If you'd like to purchase any of the swimsuit styles:
Liz's bikini: City Chic (top/bottom)
Serena's cut-out one-piece: Kate Spade
Christina's zip-front one-piece: Miraclesuit 
Tiffany's leopard-print one-piece: Magicsuit