When I think of summer style, my mind wanders to sundresses, swimsuits, sandals, and…pajamas?
Well, it does now. Now that I have this chic set from Eloquii, I may be seeking out similar sets to add to my wardrobe rotation.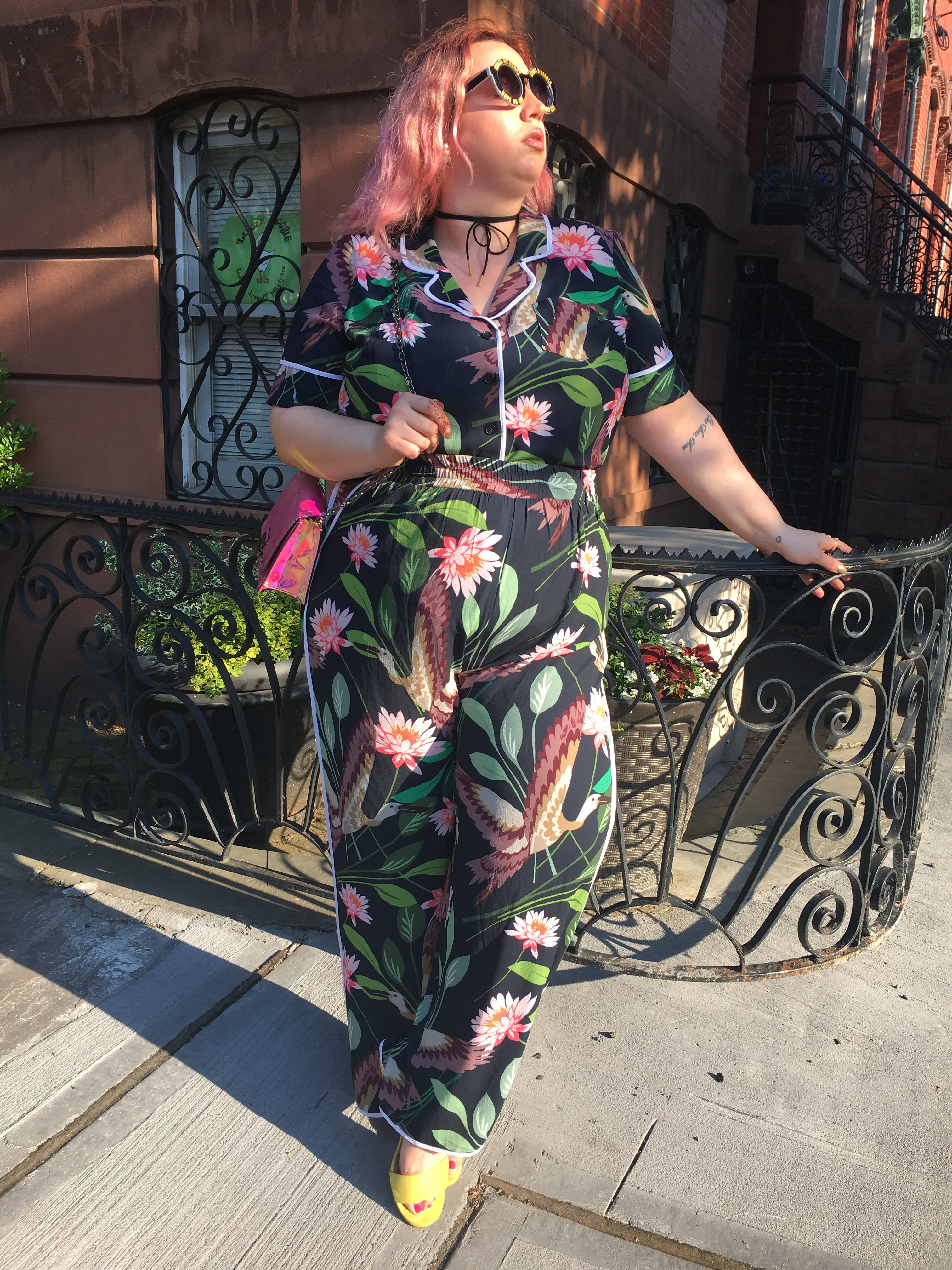 So in truth, these aren't really pajamas, per se…they're a matched set that's intentionally designed to give those chic pajama-esq vibes.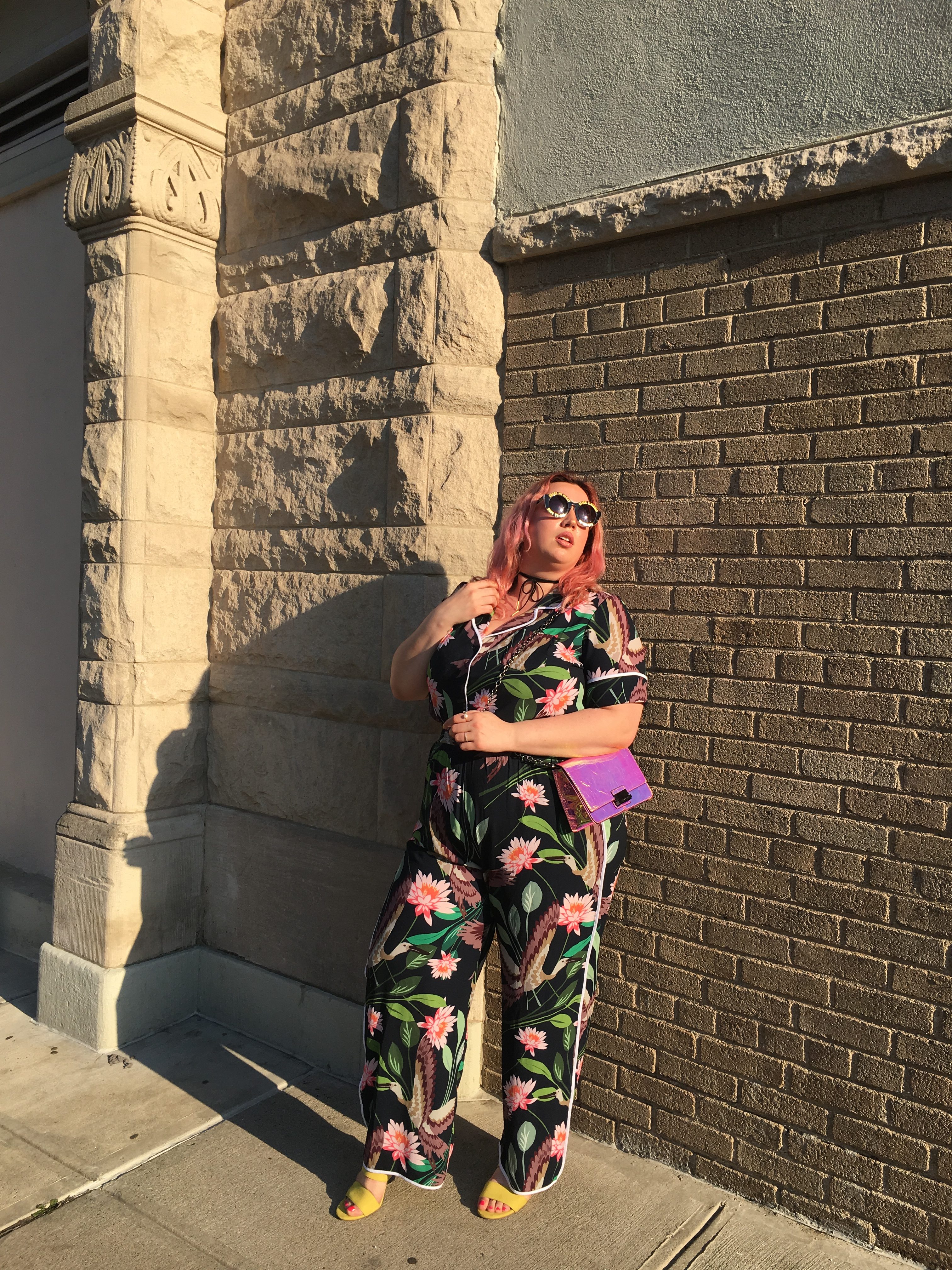 I lusted after other stylish sets for months, but alas, they would cap out at size 14. Like so many plus-size trends, this one lagged behind straight-sizes, and I've been waiting for a plus-size brand to take notice and bring it to life.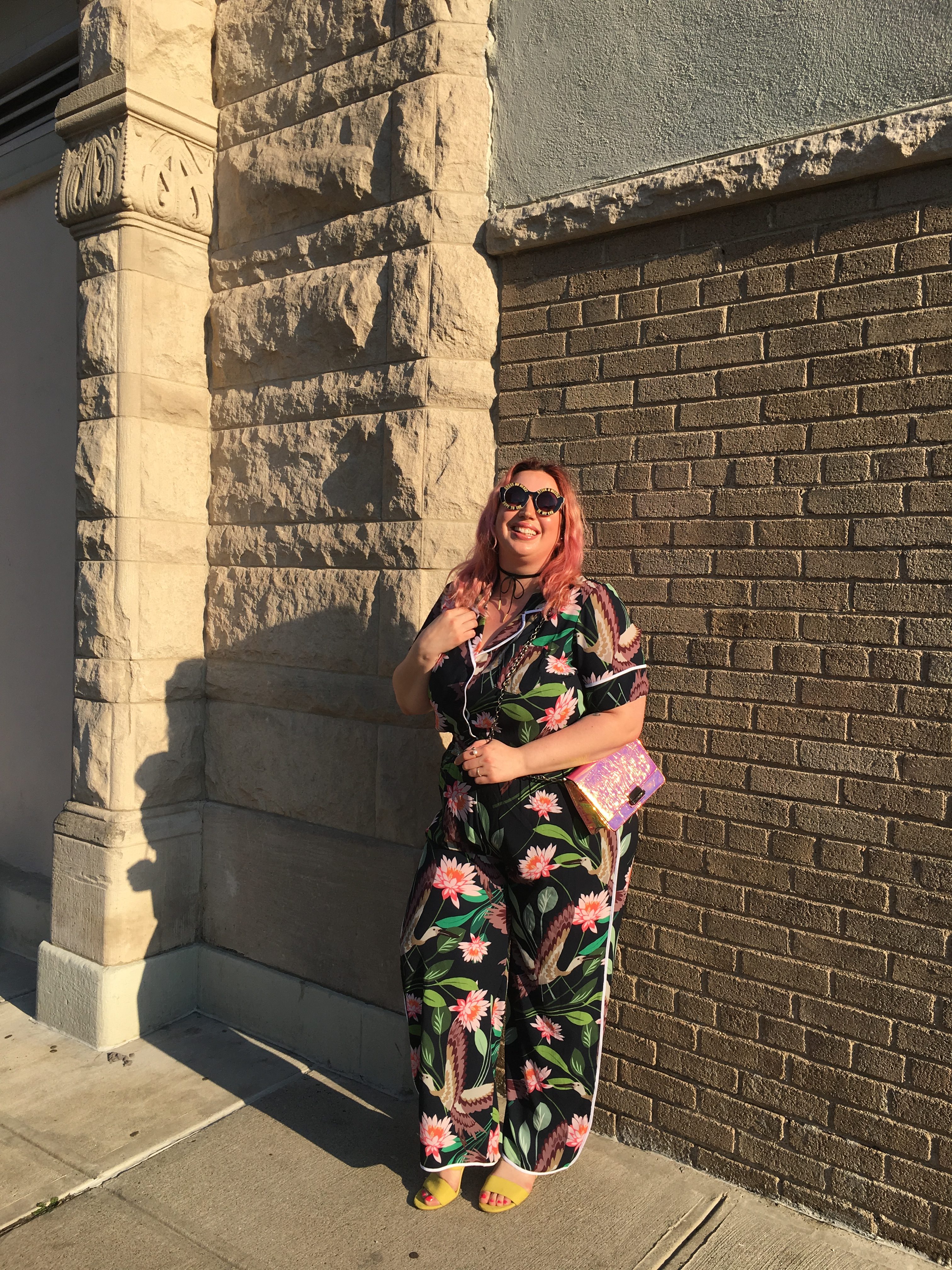 Unsurprisingly, Eloquii is the one to make it happen, and boy, did they make it happen!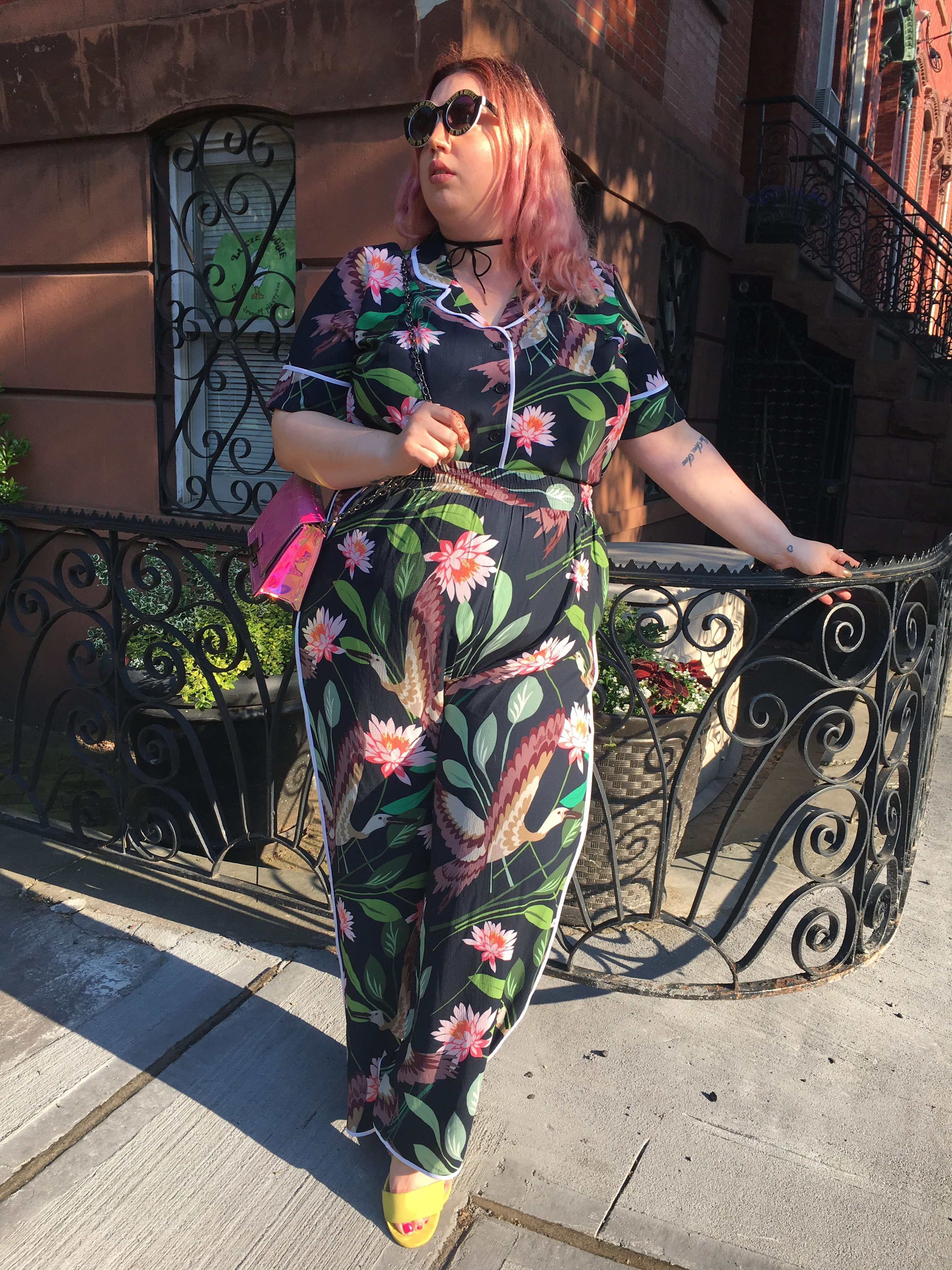 If they designed this in more prints—wish I really hope they do—I would literally buy every single one. I would load my wardrobe with them and wear them on a constant rotation until they shredded to pieces from my thunder thighs.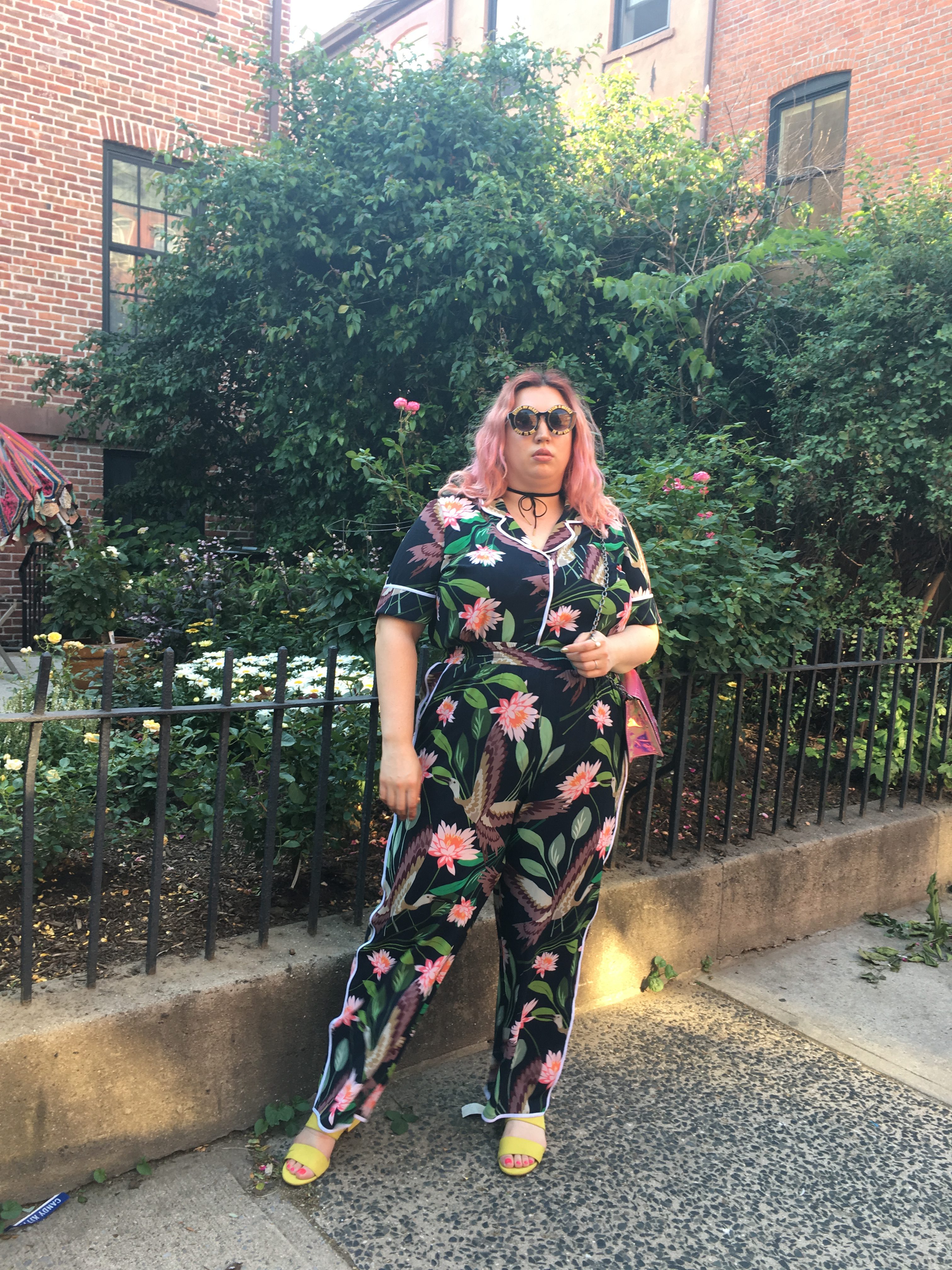 I'm serving you Bird of Paradise/Palm Springs/Golden Girls realness, and I never want to stop.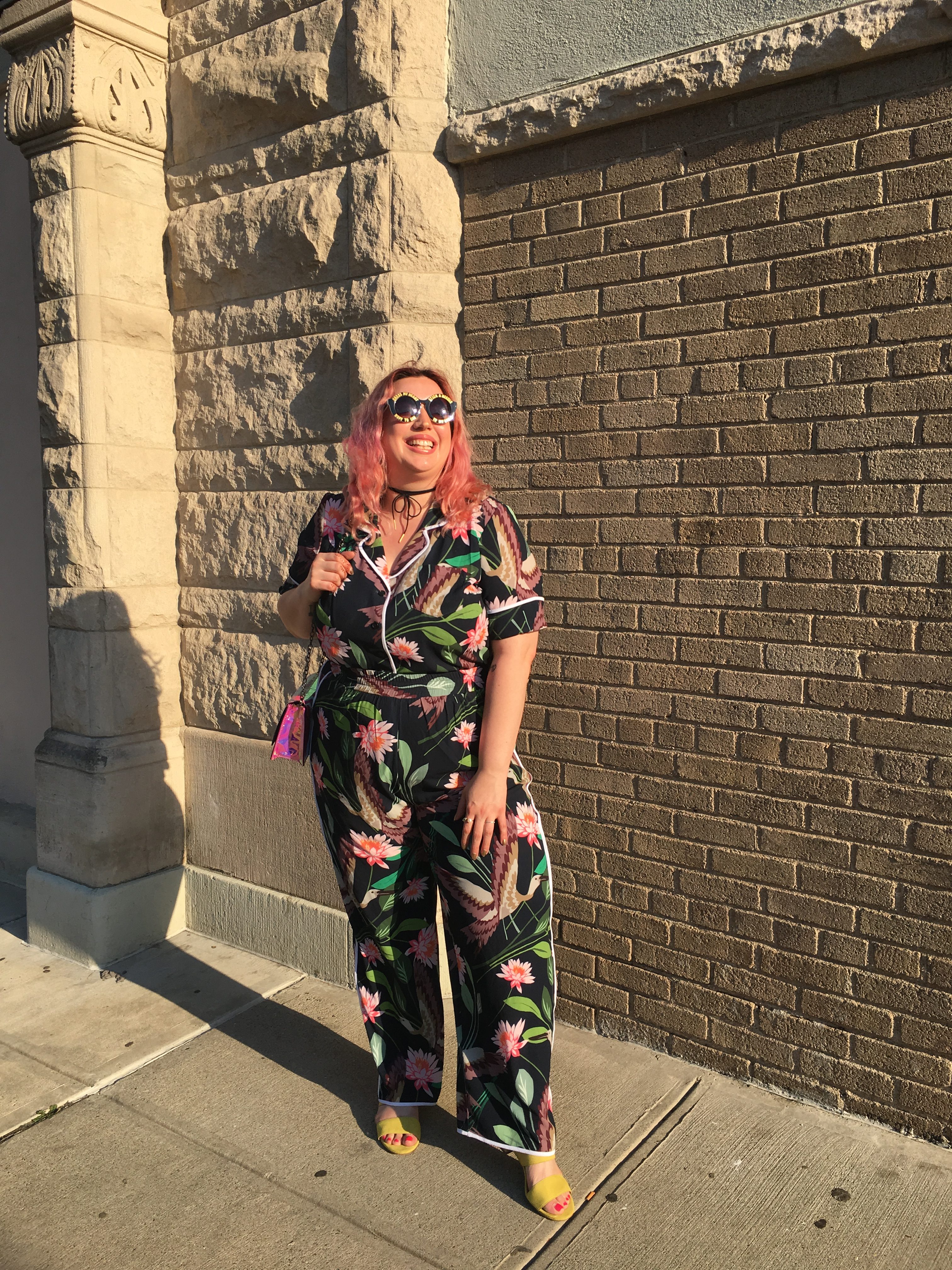 As I'm always concerned about things like this fitting my thick thighs and big bust, I got each piece in a size 18. The fit is spot on.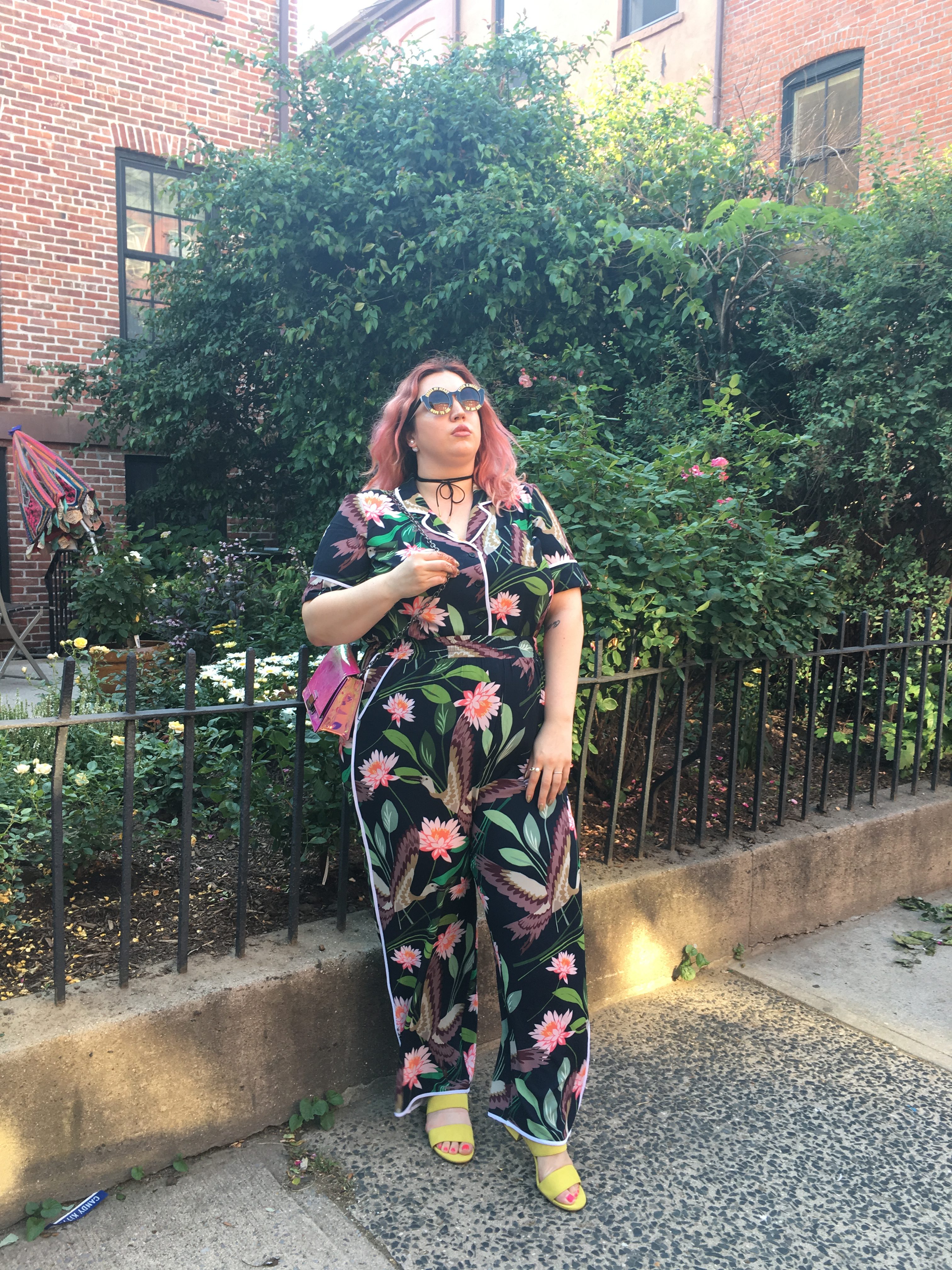 They're made of a light, slightly-stretchy fabric that doesn't pinch anywhere. And they have pockets! Pants with pockets shouldn't be such a novelty, but sadly with women's pants, they are.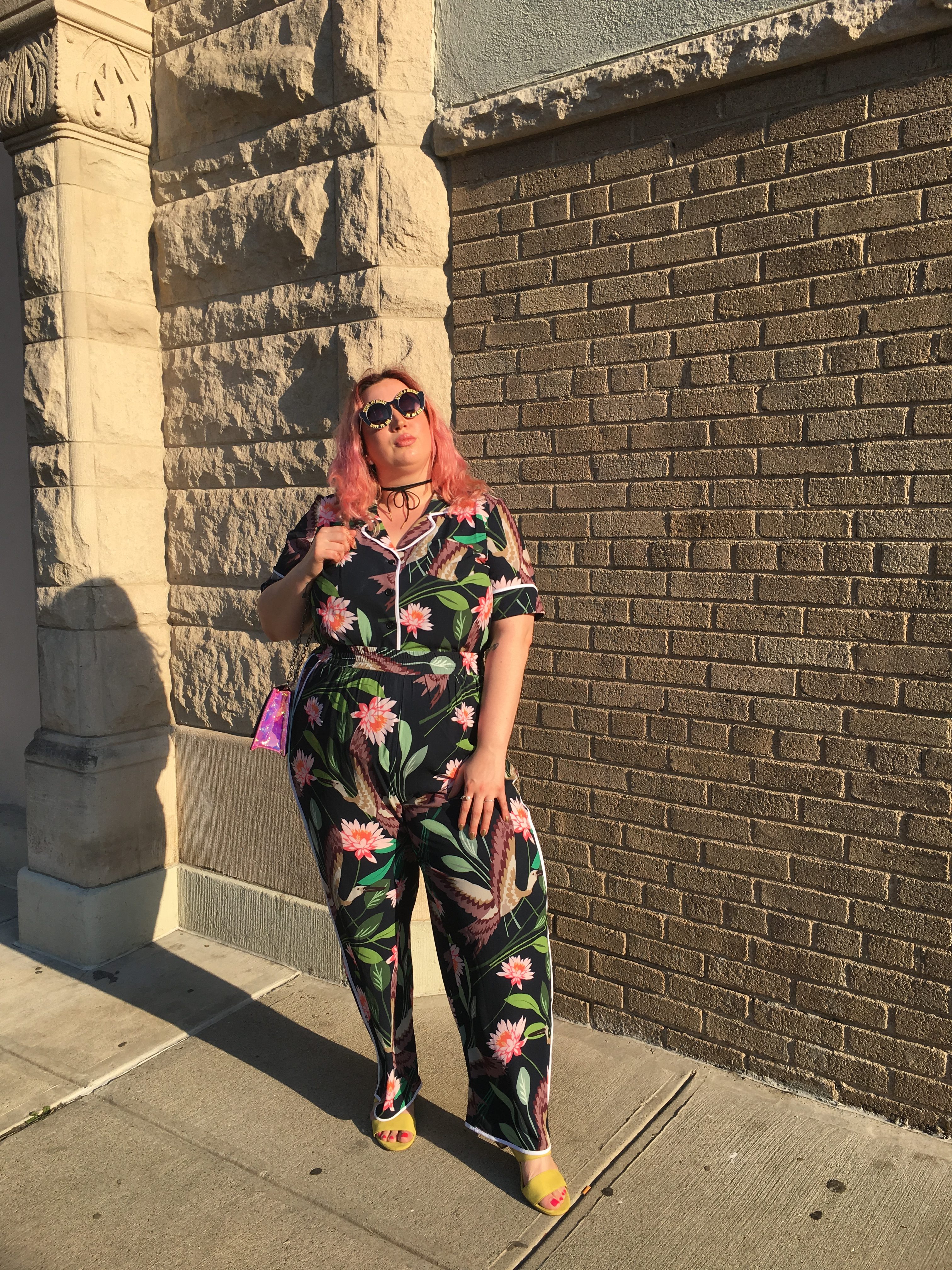 Sadly for you, these pieces are currently sold out, but I have faith in Eloquii that they will restock it.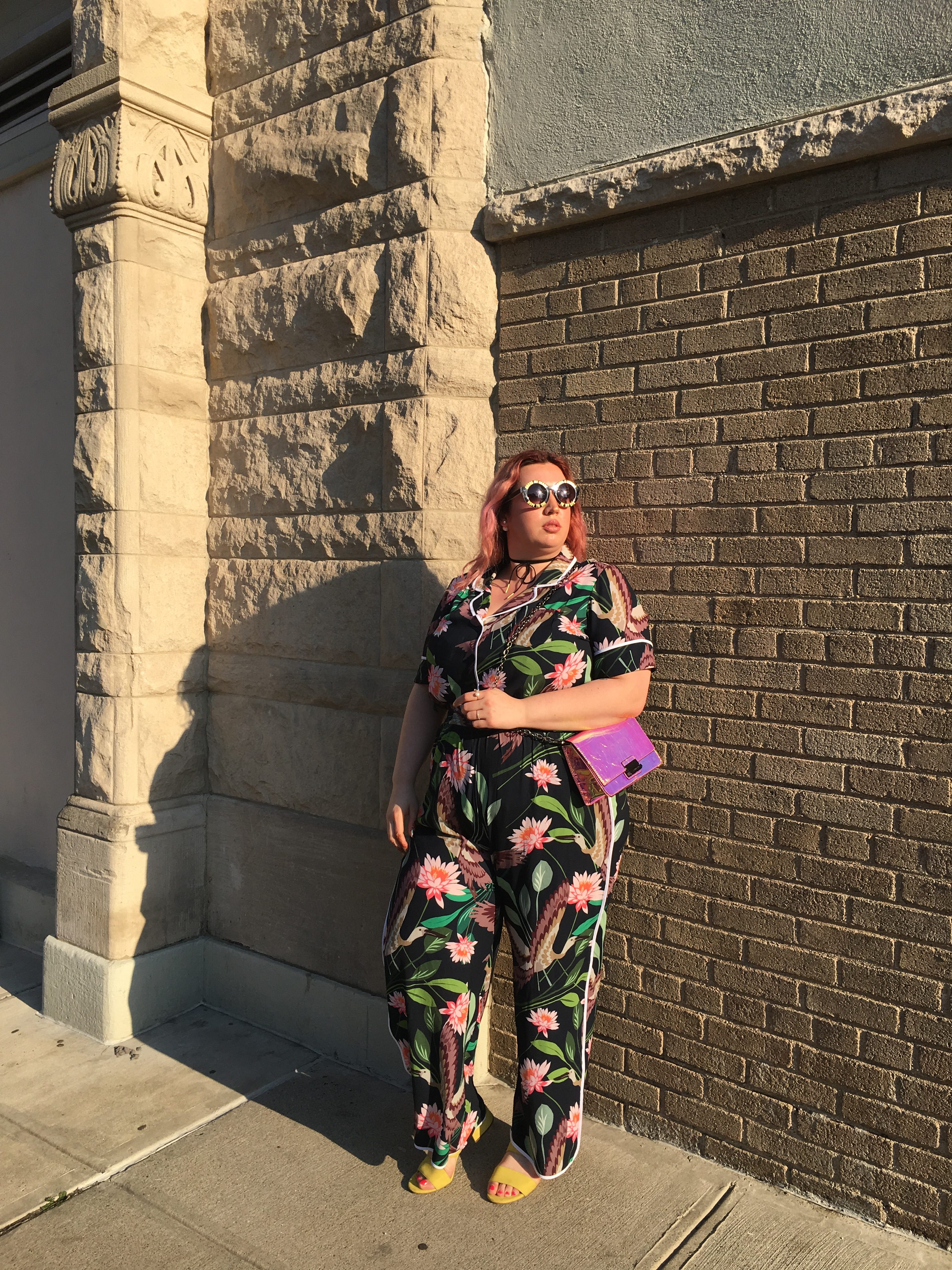 And because I love this set SO much, here are several more photos of me in it…simply because I couldn't narrow them down. (Did I mention I love this?)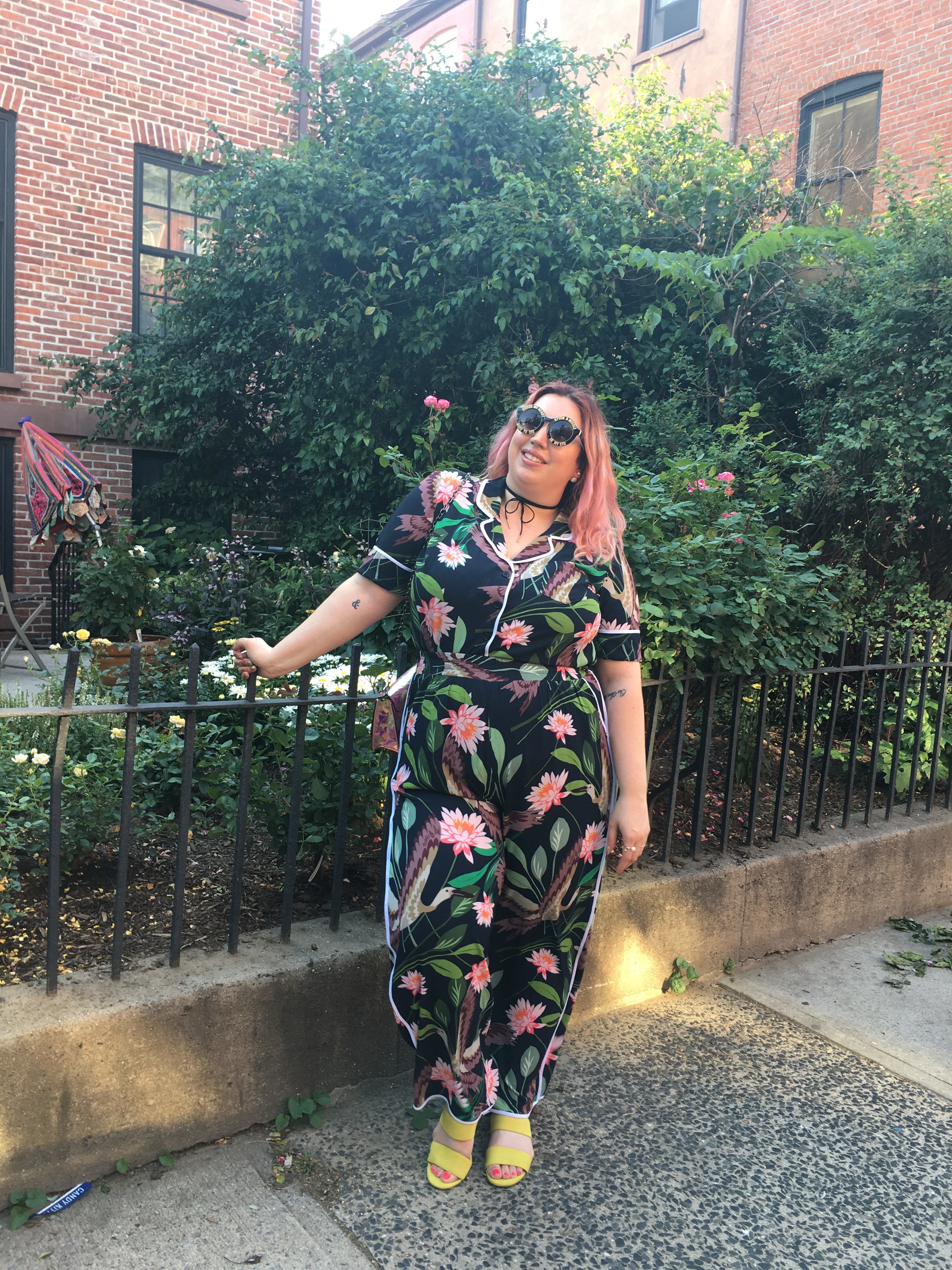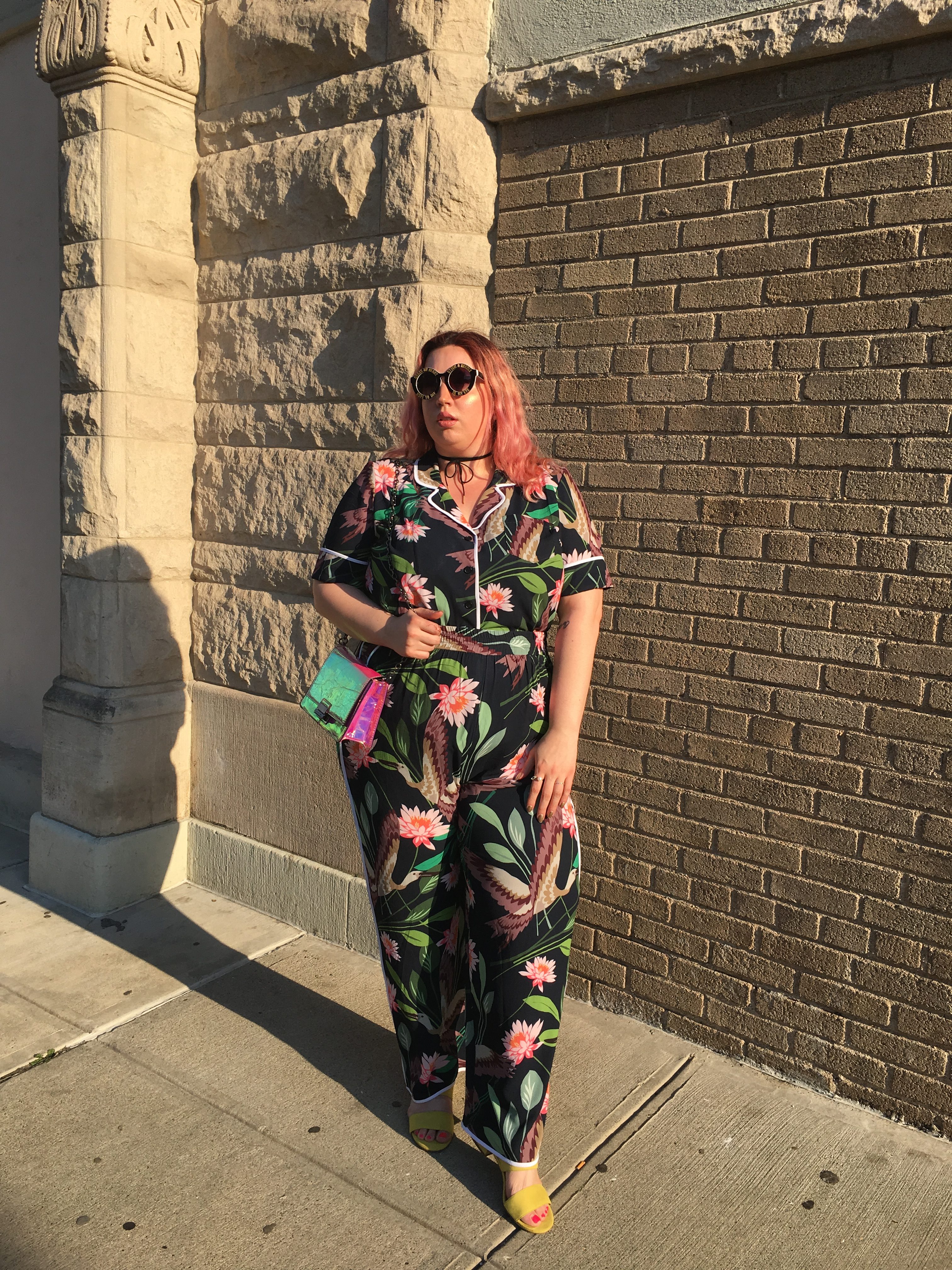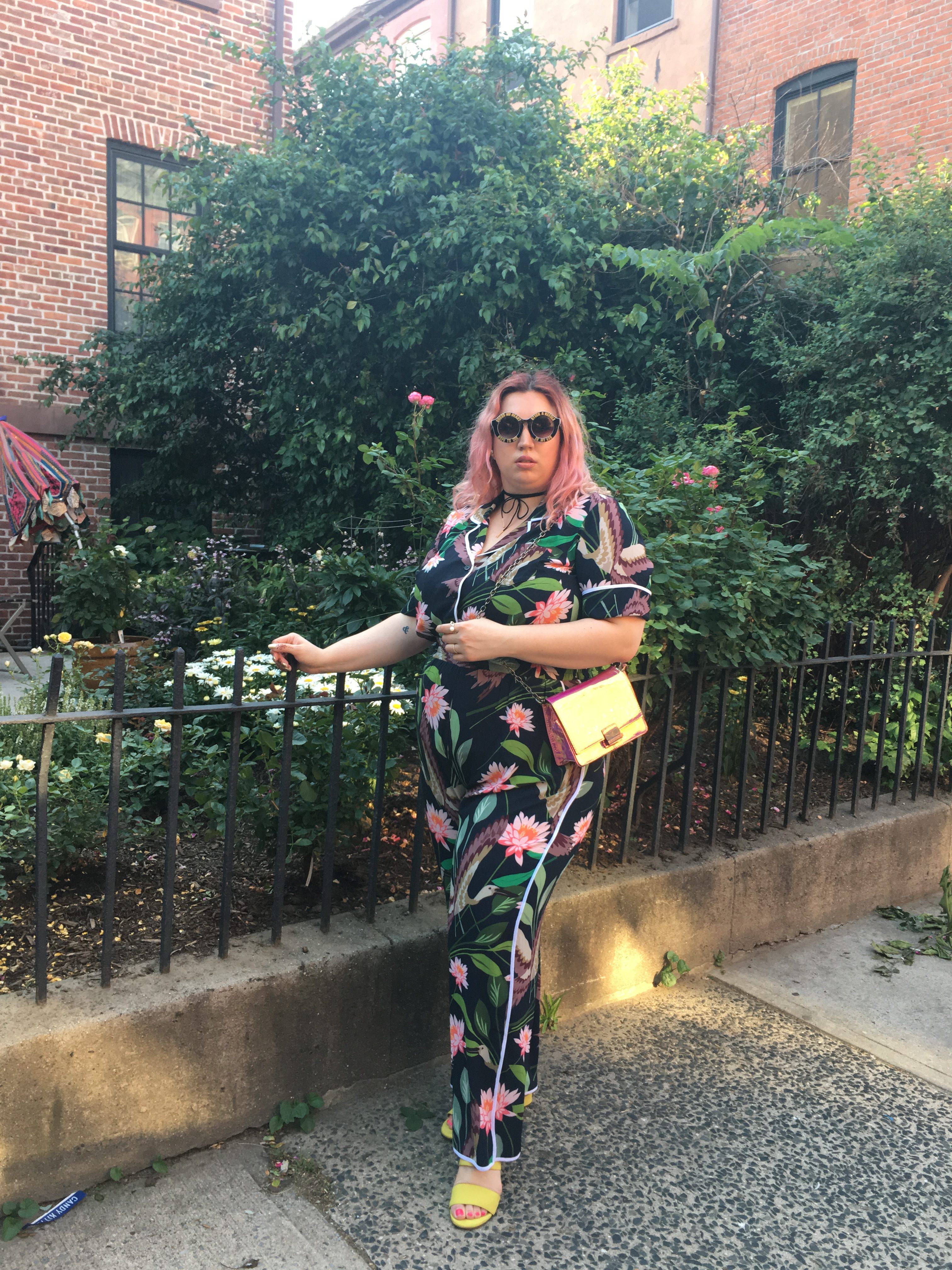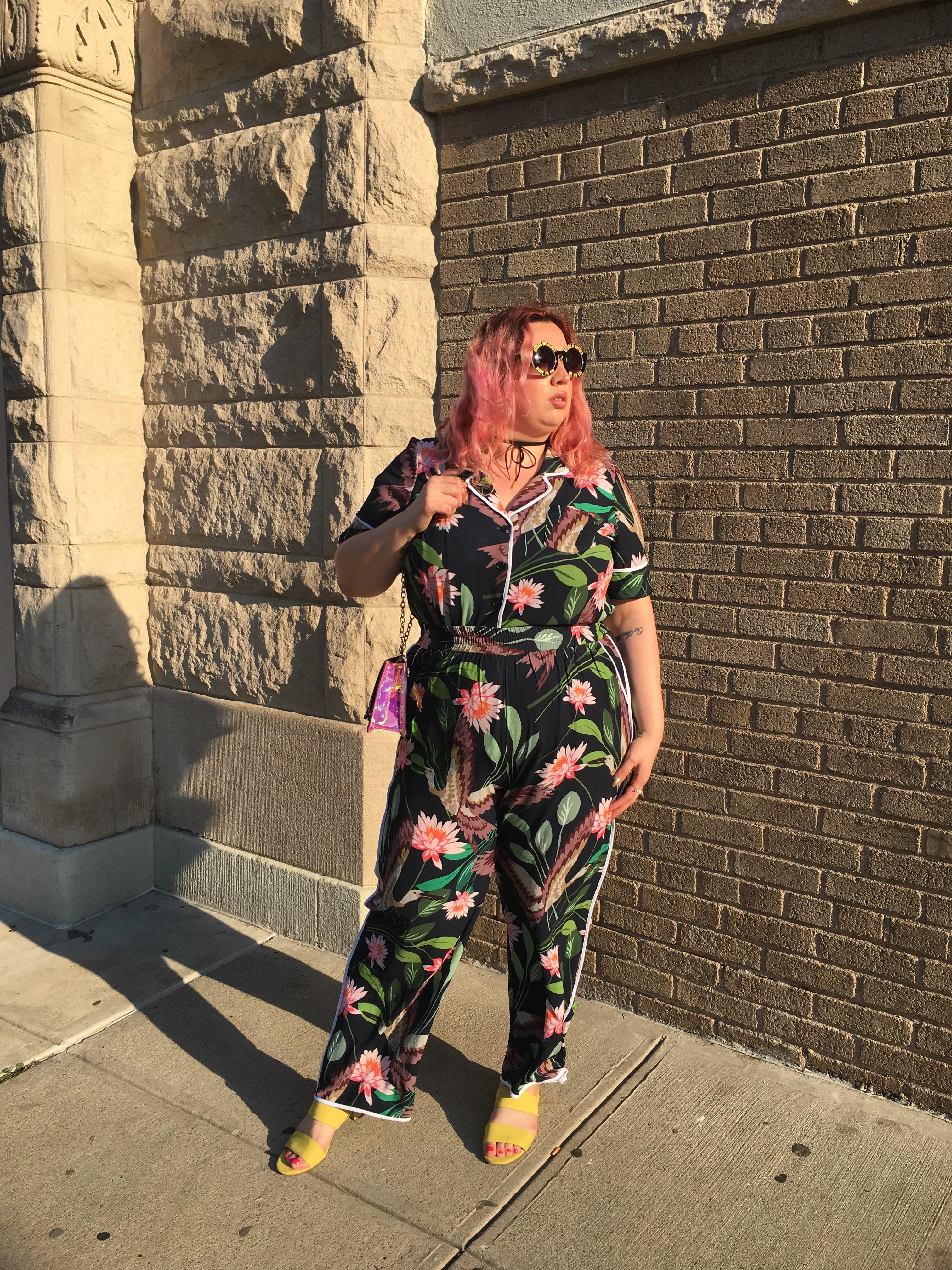 Top: Eloquii
Pants: Eloquii
Sandals: Franco Sarto
Bag: Skinnydip London
Sunglasses: Brooklyn Flea (similar here)