Plus size swimwear has really evolved recently, and we can thank Swimsuitsforall for leading the pack on style and choice. A few years ago they held a forum; a bunch of voluptuous women gathered – me included – and we flat out told the company that we were tired of oversized floral, unsupportive, sad swimdresses, and clearly they listened.
Soon after we started seeing a wider variety of prints and styles, but things really took off when they debuted their partnership with GabiFresh. Since then their offerings have been off-the-chart awesome and are just getting better and better – and now's your chance to win one! Enter below and keep scrolling for some stylish body-positive inspiration!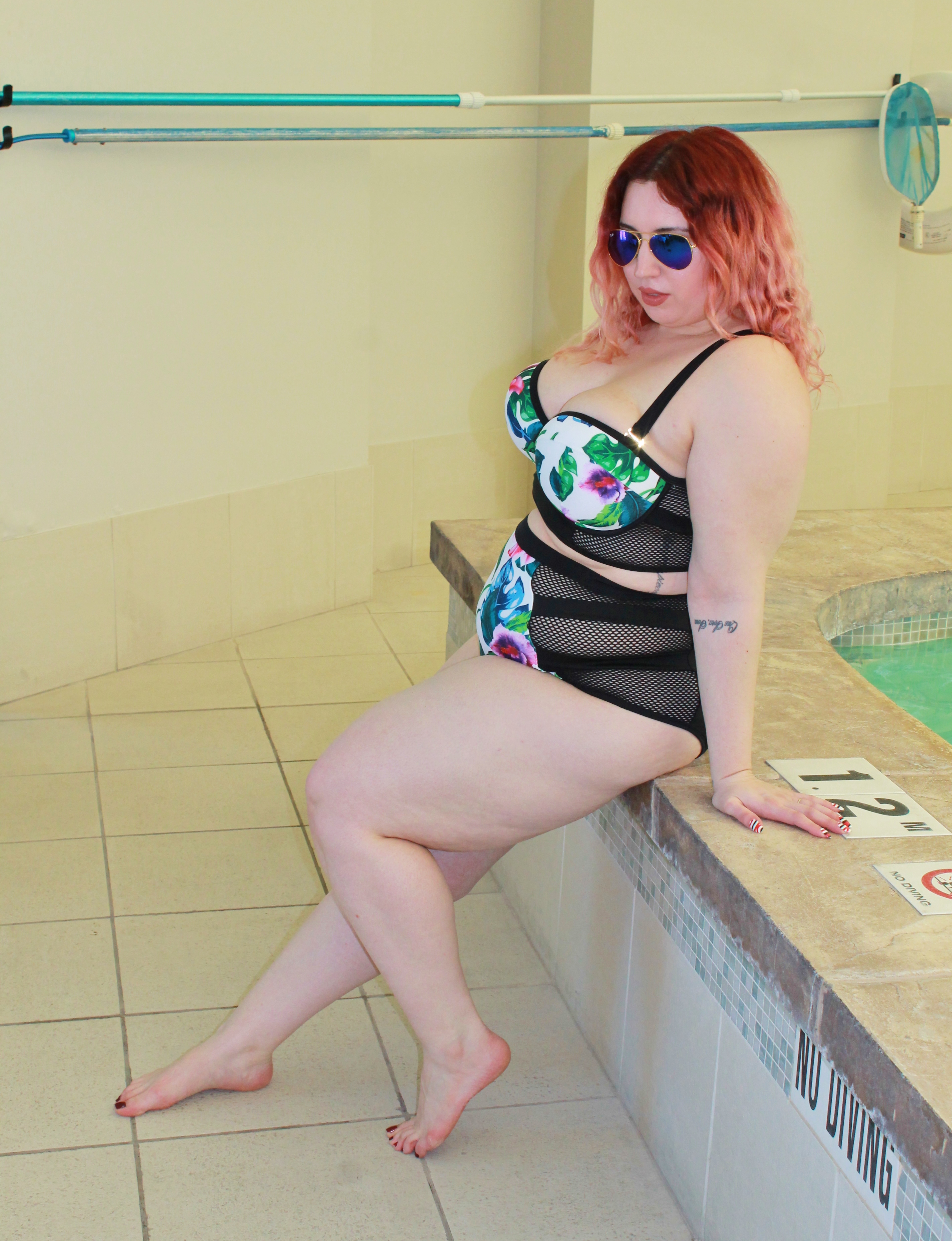 Looking for something a bit more body-baring? Then this is the year to break out of your basic swimsuit rut and slip into a bikini!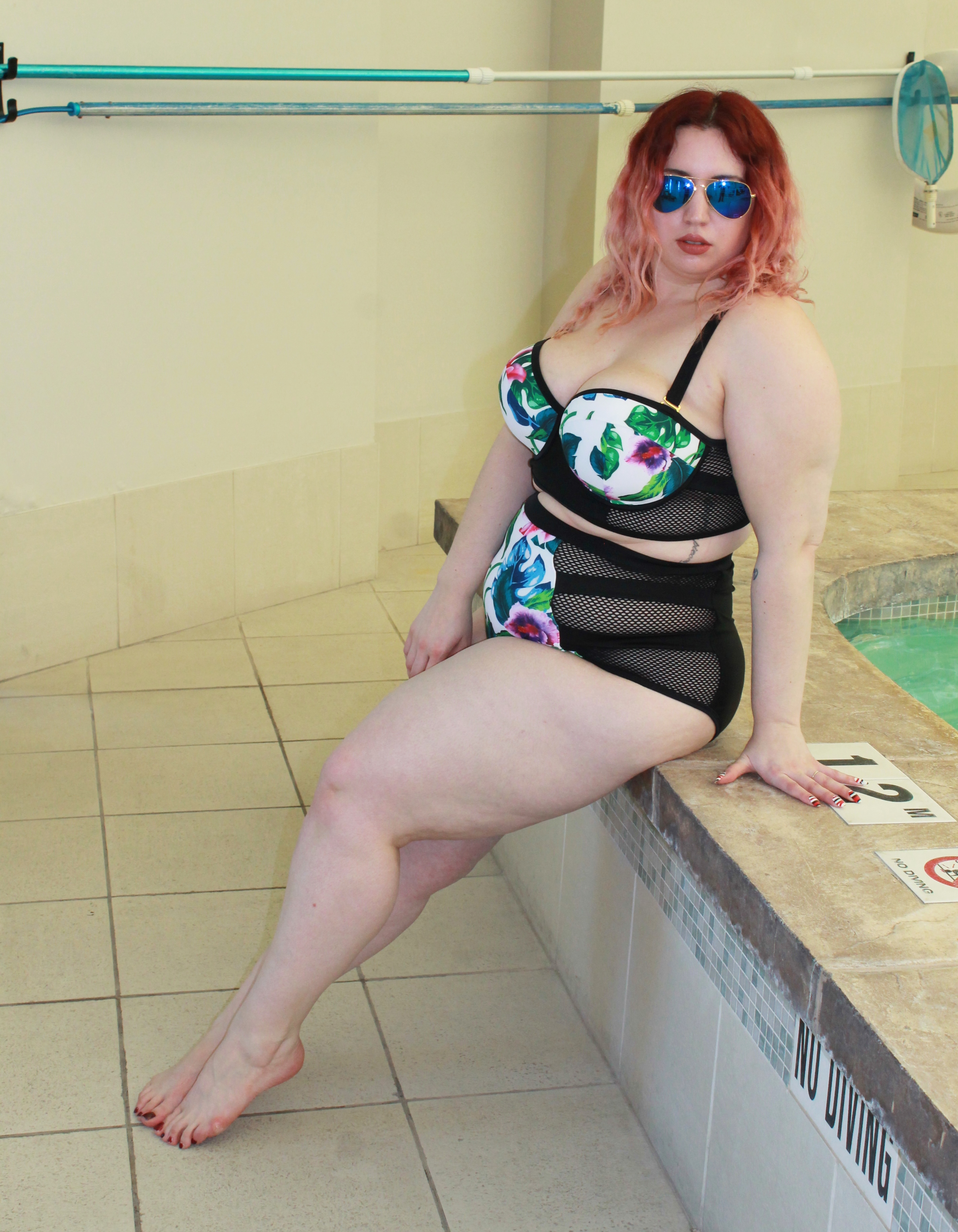 I love the mix of the feminine floral print and edgy mesh – it's a combo that totally speaks to my sartorial sensibilities, a little soft and a little hard.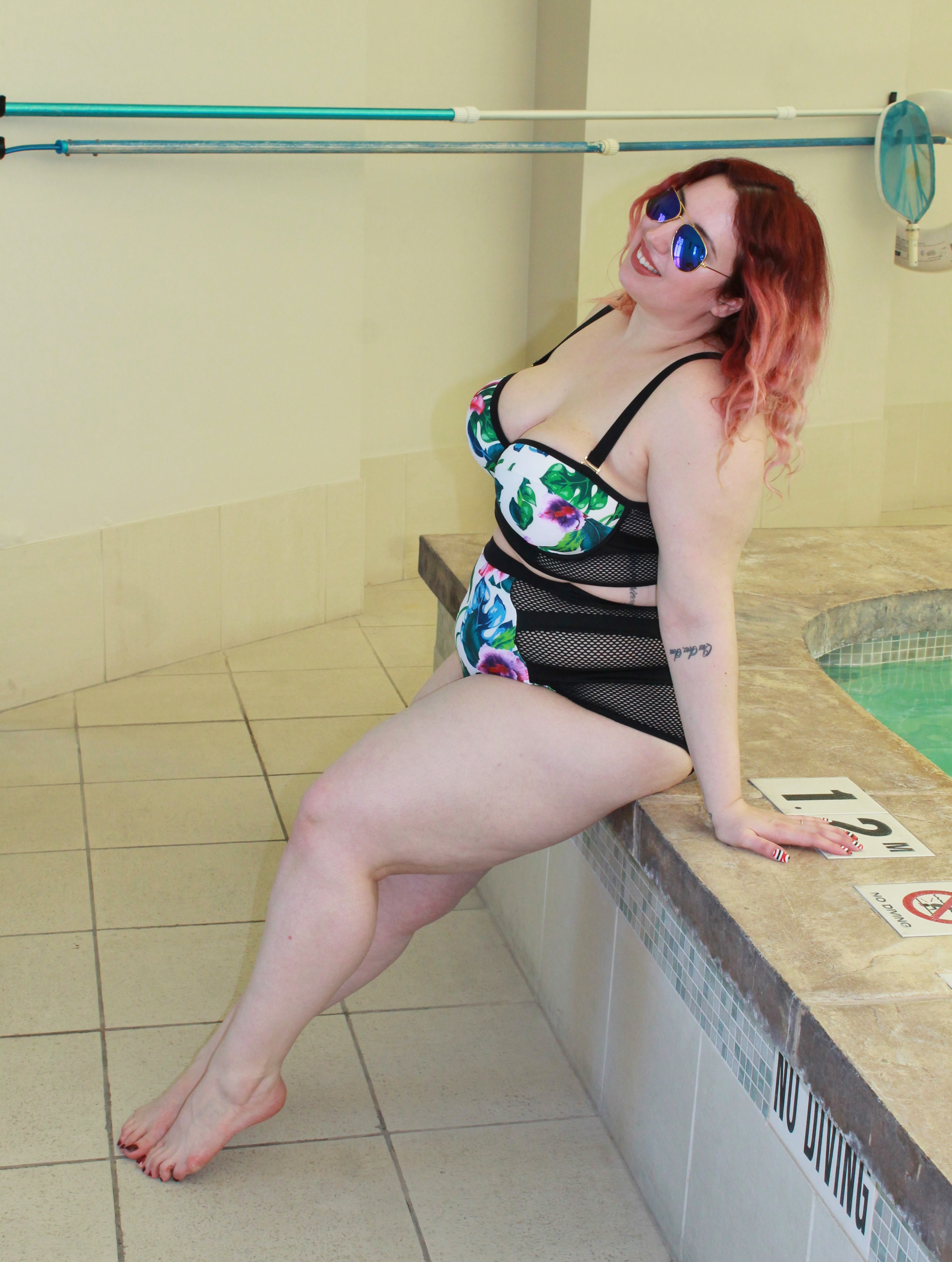 Are two-piece swimsuits just not your jam? No worries, there are some truly trendy one-pieces out there that are just begging to be brought to the beach.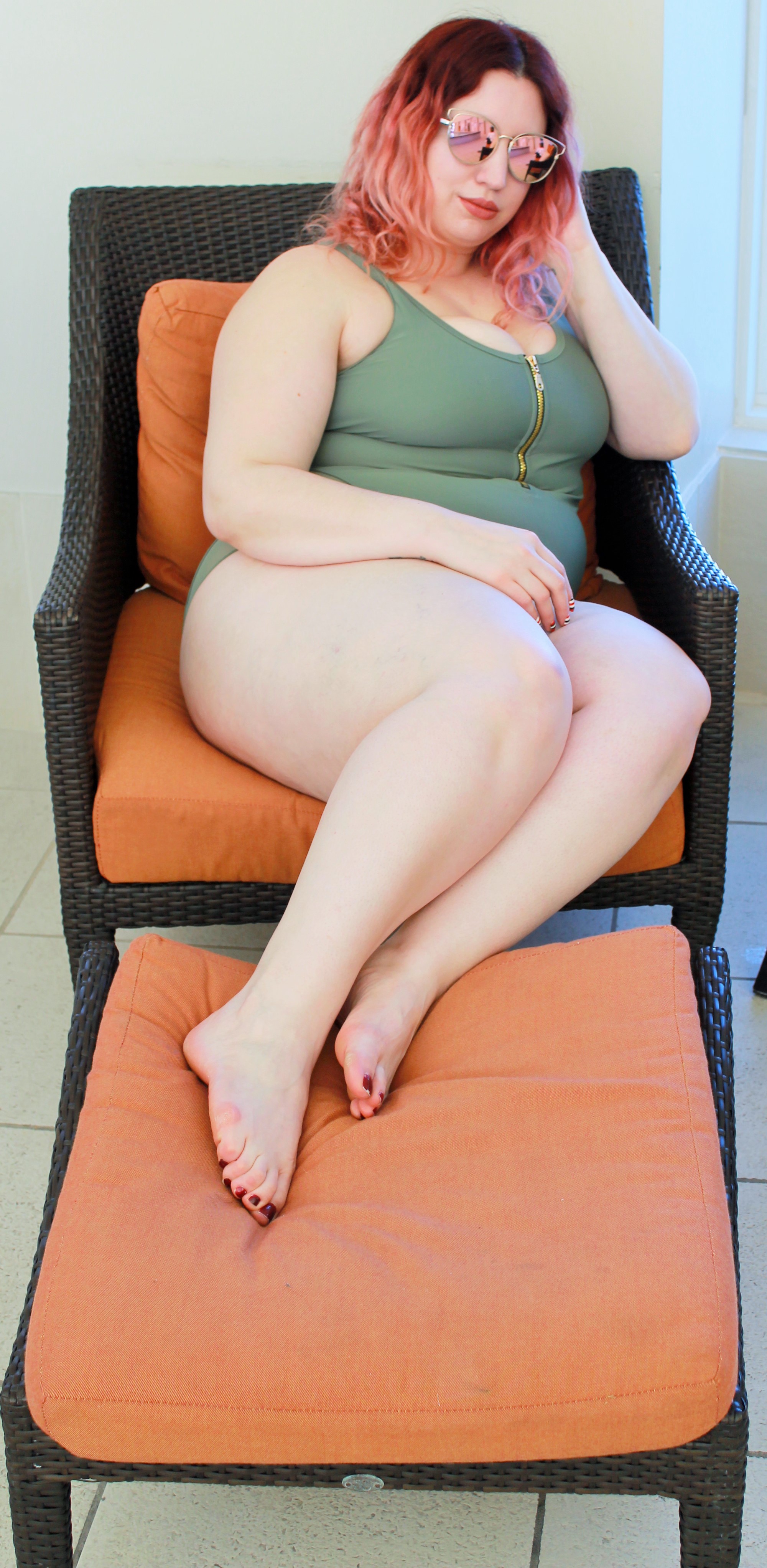 With a sexy exposed working front zipper and cool mesh accents, this one-piece is proof that you don't have to wear a bikini to feel sexy.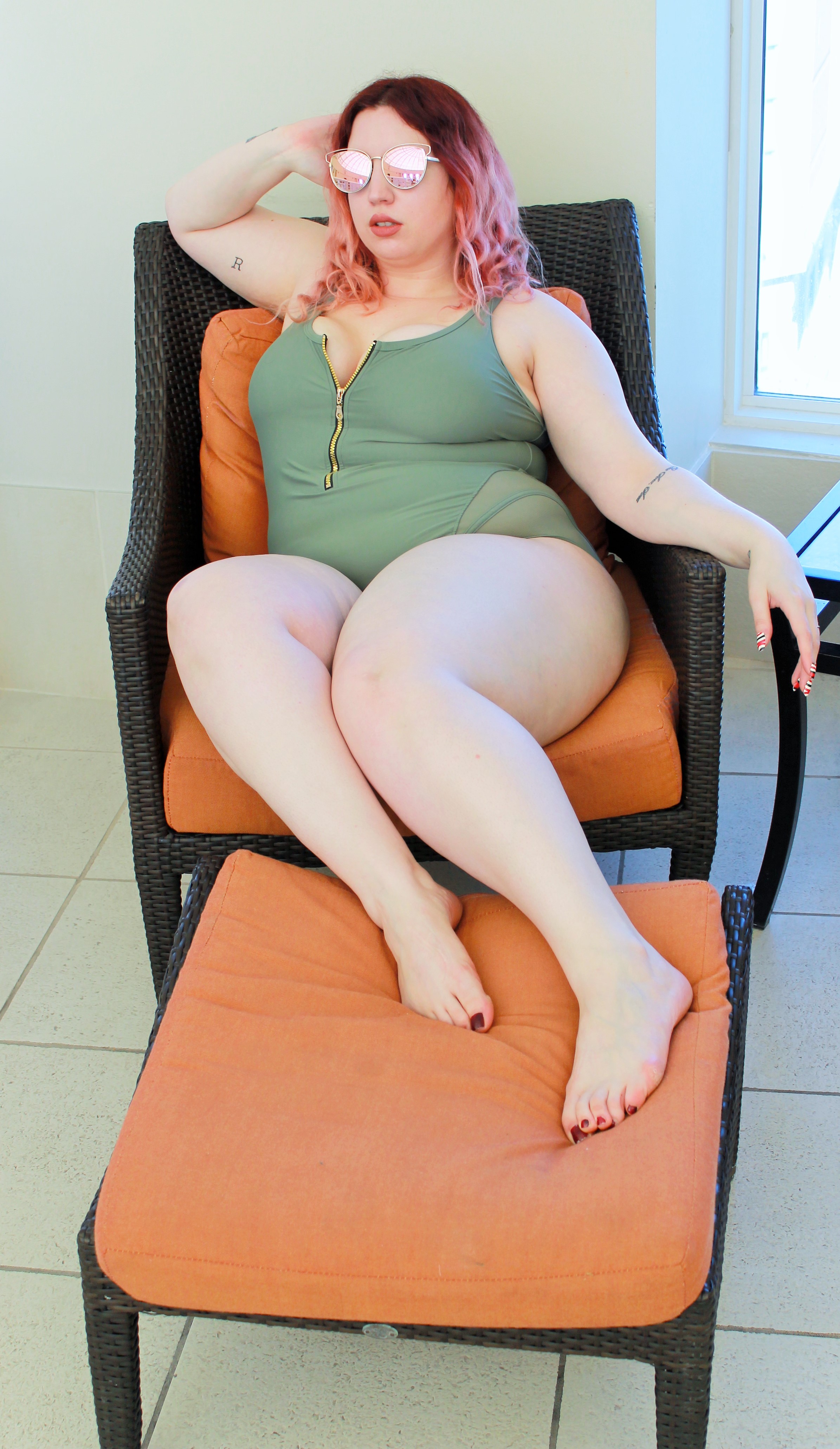 As a caution I always size up at least one size with any one-piece, as they can often be a little short and cause wedgies (both front and back). This style runs small, so instead of my typical size 16, I actually got this in a 20.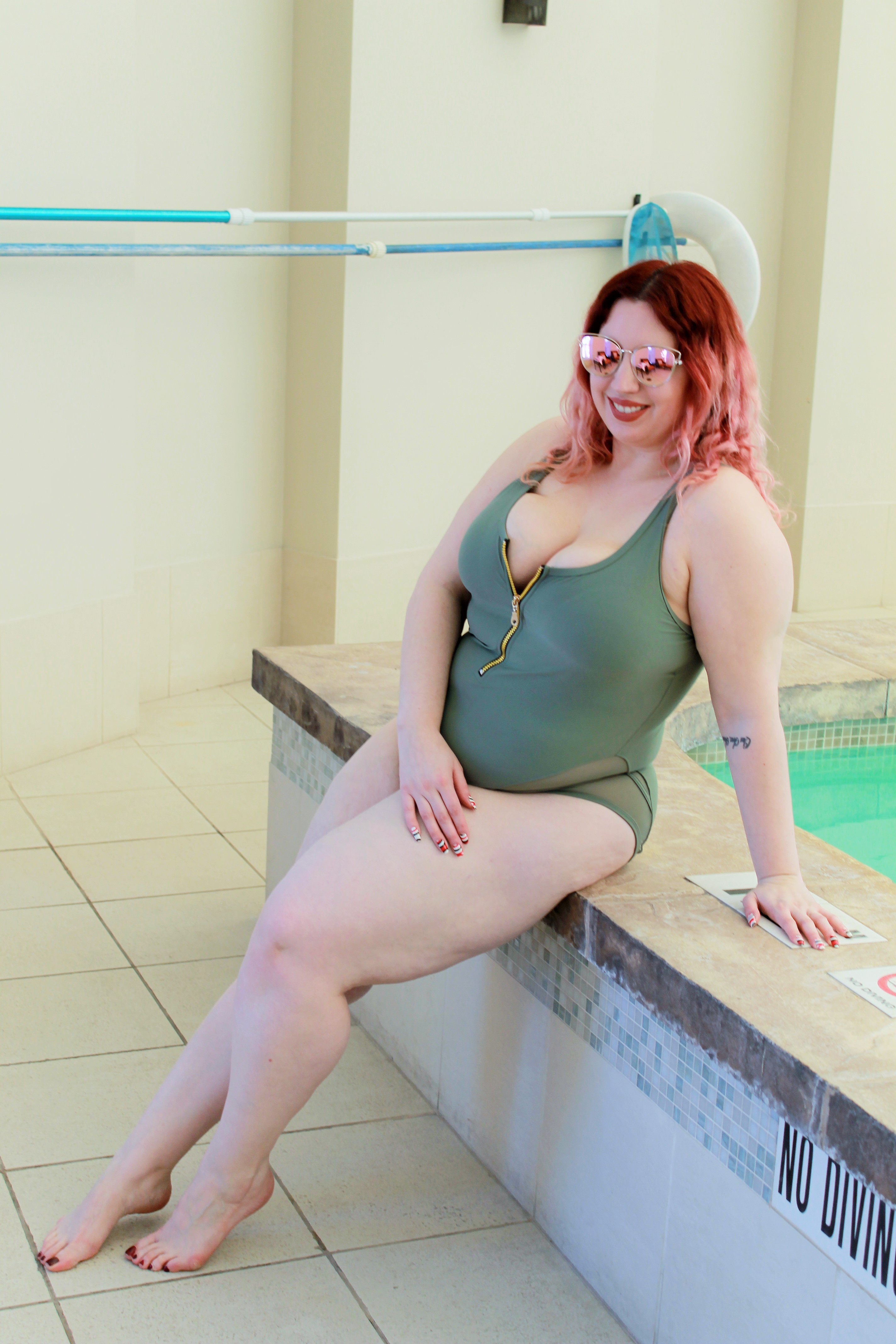 Swimsuit: Gabi Fresh x Swimsuitsforall
Sunglasses: Mint Market
The giveaway ends May 9th. One winner will be chosen at random. Winner will receive one (1) swimsuit of their choice. Winning swimsuit will be based on availability.