On the eleventh day of giveaways, P.S. It's Fashion gave to me…
a Hello DAMNsel gold circular Pussy Pouch!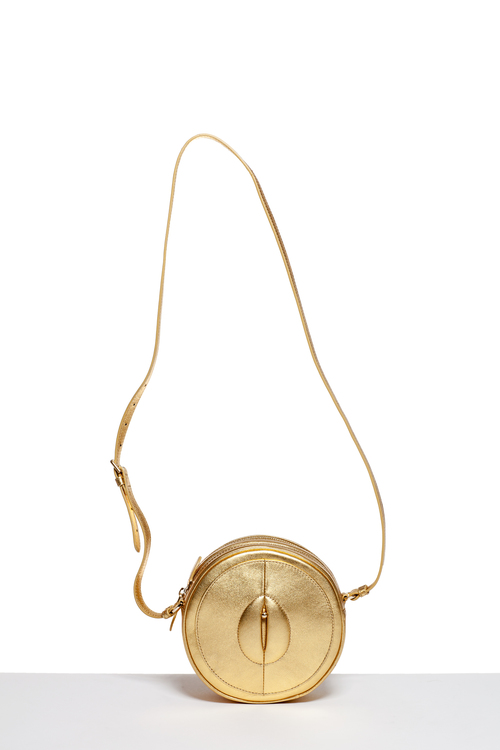 Whether you know me in real life or just follow me online, chances are you've seen me wearing this gorgeous gold circular bag. It's my absolute go-to for almost any outfit, any occasion, and yes, that's a vulva on the front. (And not a coffee bean, as one pearl-clutchingly prude woman assumed it was…she turned several shades of red and literally clutched her pearl necklace when I informed her what it actually was.)
Okay, so maybe it's slightly #NSFW, but that depends on where you work, I guess.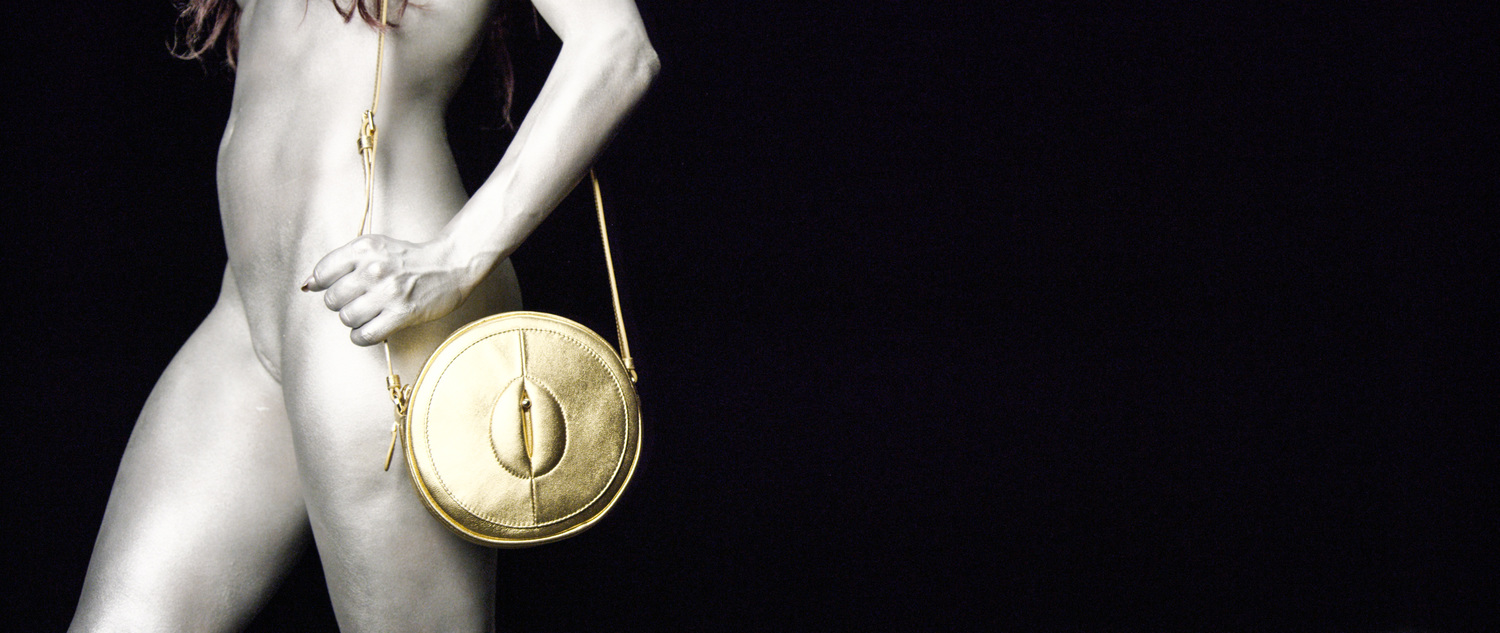 I'm a big fan of Hello DAMNsel and the designer behind it, Rachel Feinberg. Rachel has a witty, irreverent approach to fashion, as evident through her Peopleswear line and her FW 2016 Garmioplasty collection. Obviously, my favorite creation of her is her Pussy Pouch collection (which you can get "Vajazzled" in multiple different ways). Rachel created the original Pussy Pouch as a response to the proliferation of manspreading on the subway (which is why I make sure my bag is front and center any time I'm on public transit).

Make sure you enter this giveaway! There will be many more giveaways to come this month and you CAN enter to win them all!