Hey baby, where'ya going with those tits?
I was twelve, and walking with my friend on the side of the highway on our way to Burger King. Being that I was the only one of us that needed to even wear a bra, I knew that comment was directed at me. Tears hot in my eyes, I crossed my arms over my chest, the words seared into my brain.
Even now, I can still hear those words, fresh and raw.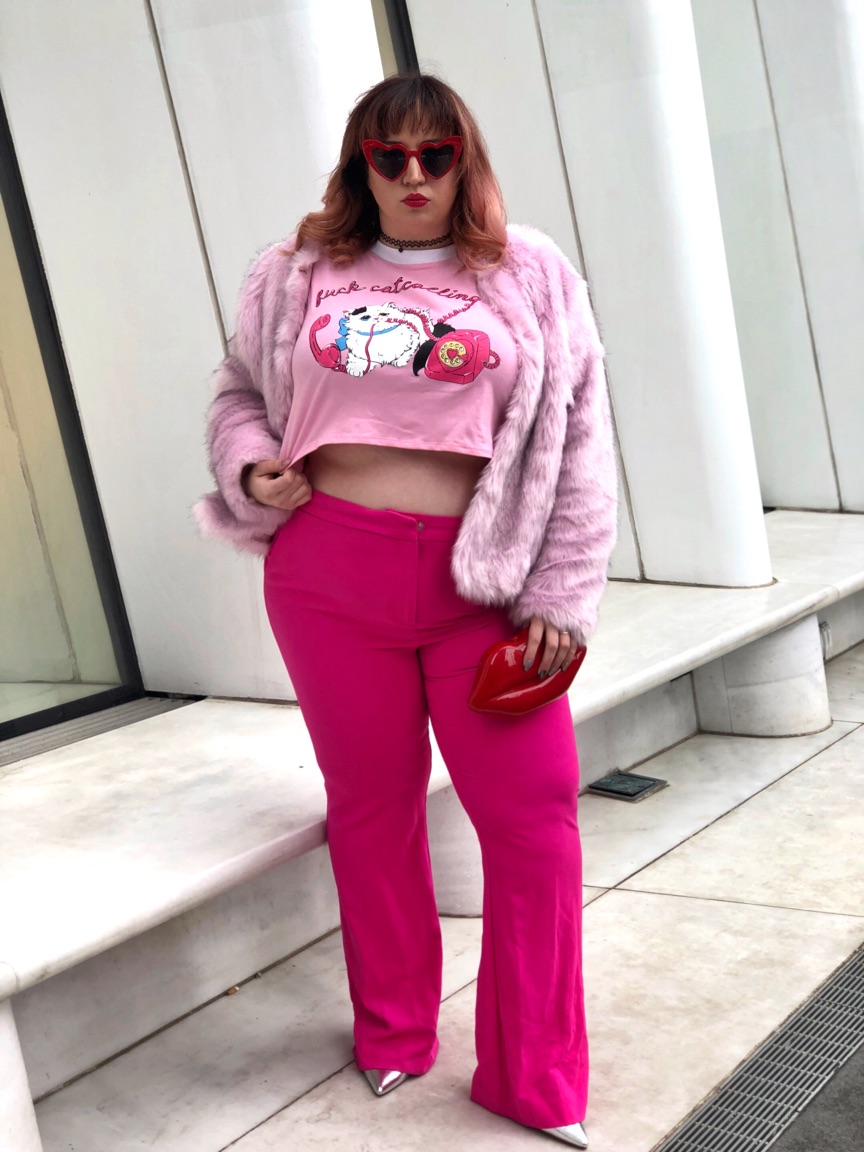 Twenty-one years later, and not much has changed, except my reaction. The catcalls still echo past, leaving lips of revolting men who cause me to recoil internally. But now, instead of emotionally imploding and trying to make myself small and unassuming, I take up space; with my body, my stance, and my fashion. So having a shirt that literally tells Cat Callers to fuck off obviously needed to exist in my wardrobe rotation.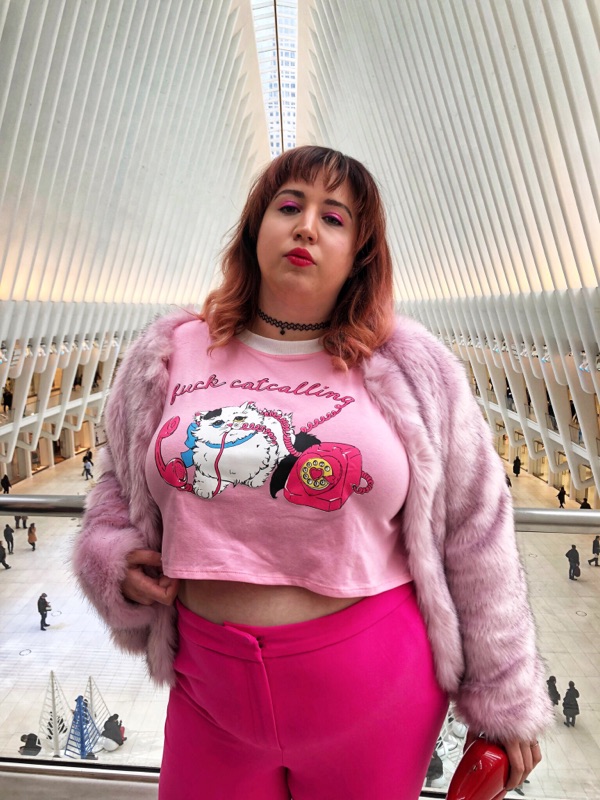 Rendered in baby pink with an adorable cat, this crop top may not seem like a typical outfit go-to for me, all stereotypically girly and femme. So I leaned into it, and pinked up my entire ensemble. Hot pink pants and a full & fluffy faux fur added to the standoff softness, and the hard red plastic sunglasses and clutch gave the look the sharp punch it needed. I simultaneously felt approachable and aloof, fancy and fierce, soft and hard. Fuck those cat callers. Let them even dare whisper something inappropriate in my direction, and perhaps my over-the-sunglasses glare would be enough to dissolve them in their tracks.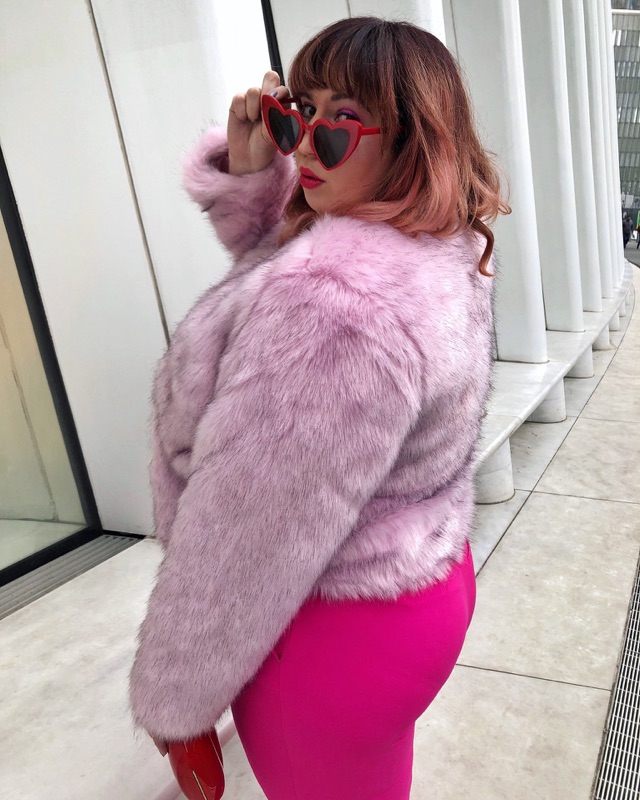 But in all sartorial seriousness, it's frustrating that a shirt like this even needs to exist. What will it take for men (*if you come to me with "not all men" bullshit, please contemplate why you feel personally attacked by this content, and then shove it up your ass*) to see women as whole human beings and not just a jumble of lust-worthy parts? I am more than my tits, or ass, or thighs, or lips, or curves, and if those things are all you notice of me, then it says so much about what kind of person you are. And what kind of person am I?
The kind who wears a "Fuck Catcalling" crop top.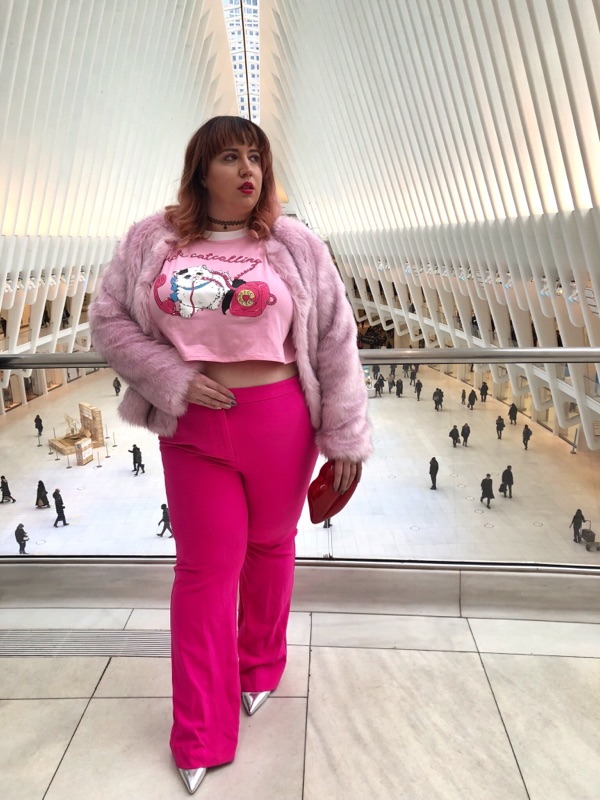 Top: Chrissa Sparkles
Jacket: Rebel Wilson x Angels
Pants: Victoria Beckham x Target
Shoes: Nina Shoes
Bag: Amazon
Glasses: Amazon