Thanksgiving used to be my favorite holiday, before I learned the truth of what it was we were "celebrating."
Now that I know it wasn't buckle-hatted pilgrims and be-feathered Native Americans breaking bread at a communal table (plus with all of the atrocities happening at Standing Rock right now) it was genuinely difficult to want to "celebrate" Thanksgiving this year. I made the decision to celebrate "Turkey Day" instead; a day of family, food, and, of course, fashion. After a difficult year that seems to have crushed most people's spirits (including my own), I needed some calm family time with delicious noms. We put a moratorium on political talk that fourth Thursday of November, watched the Macy's parade, and stuffed ourselves with stuffing and other stuff. Oh yeah, and I wore clothes. Specifically, these clothes: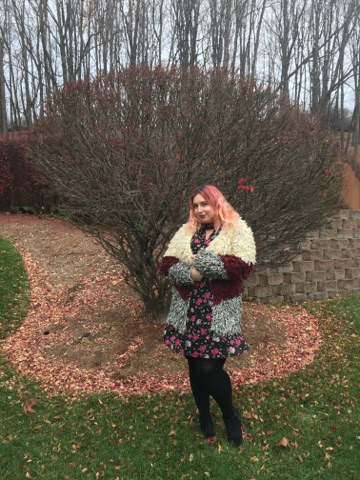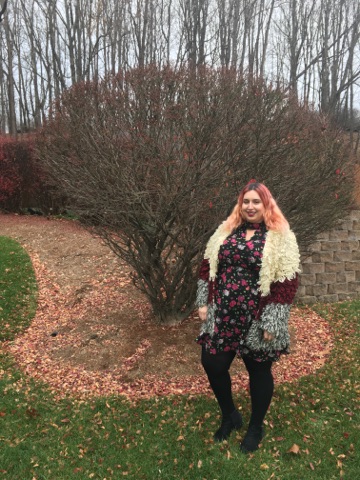 I wanted to be cute and warm while dripping in fall fashions.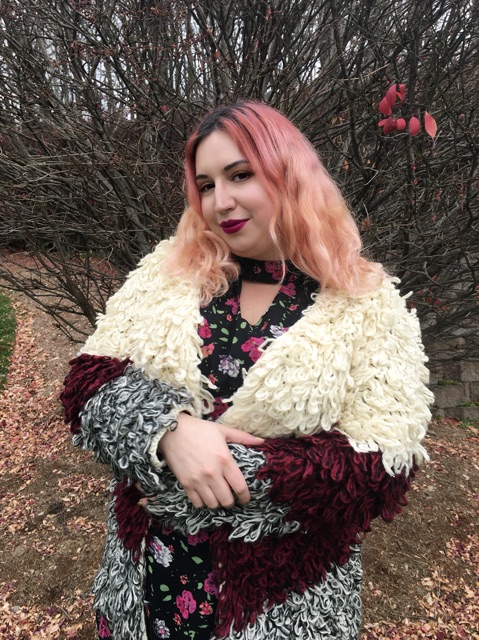 Nothing suddenly autumnizes an outfit like opaque black tights, so I knew I wanted to use those as a starting base. Which obviously meant I was going to have to wear a skirt or dress…and this Fashion To Figure frock (care of Dia & Co.) screamed fall to me. Peppered with a darker floral print, long sleeves, high neckline, and a flowy fit, it seemed like a seasonal style too good to pass up.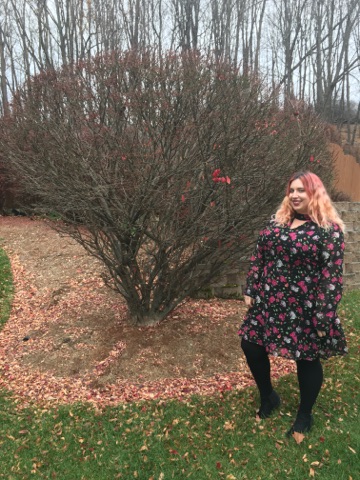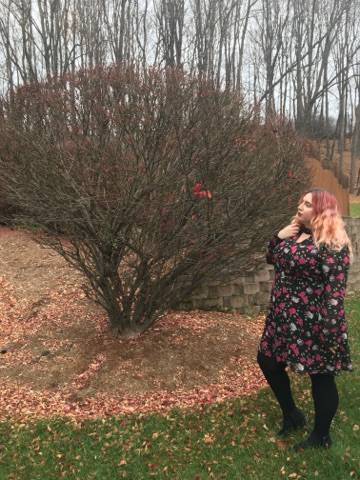 Although the dress was warm enough inside my in-law's toasty house, it certainly wasn't enough to gaurd against the chill that permeated the surrounding woods. And knowing that I would be taking frequent trips outdoors to let the dogs out (as it turns out, that Baha Men song was all about me), I donned my new super-snuggly cardigan that the kind people from Simply Be sent me.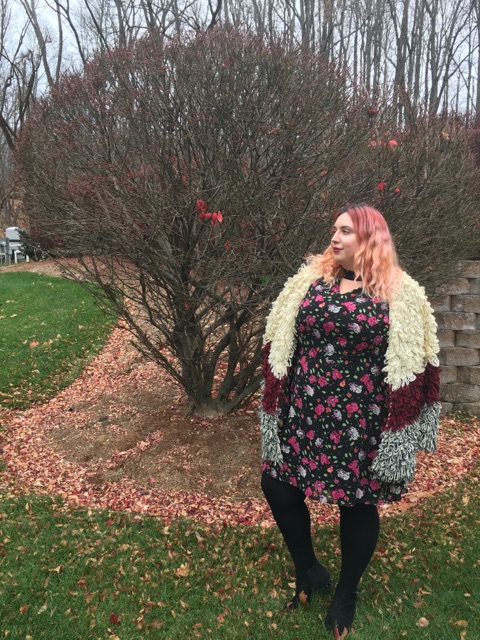 As I stepped outside for the first time that day I knew I had made the right cardi call. The colors of my outfit mimiced the evolving landscape; dark shades sprinkled with tiny explosions of vibrant blooms, shivering leaves still clinging to branches in a desperate attempt, blankets of their fallen friends carpeting the ground, the crunch of their former life echoing under my shoes…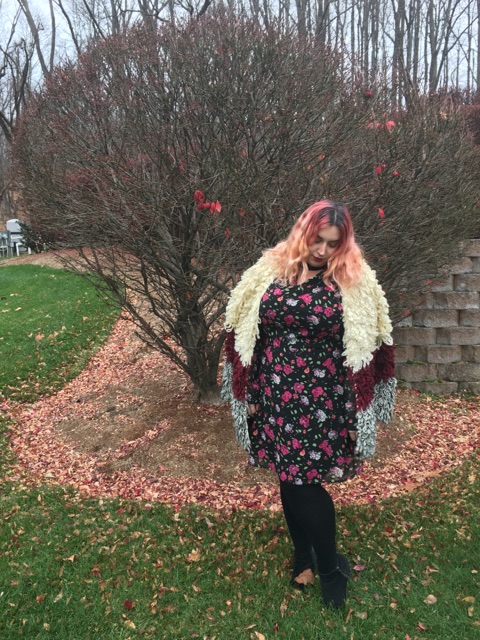 And then, all was still and calm, and exactly what I needed. 
Dress: Fashion to Figure
Sweater: Simply Be
Tights: We Love Colors
Ankle Boots: Circus by Sam Edelman