I just voted for a woman for the first time in my life…
I'm trying to let that fully sink in.
It's 2016, and in my lifetime, this has been my first opportunity to ever vote for a woman. I would say I'm shocked, but Drumpf is proof that we have a gender equality issue in our country. The fact that a narcissistic reality TV star with a myriad of failed businesses, failed marriages, bankruptcies, sexual abuse allegations, and NO political experience running on a bigoted, xenophobic platform could even be considered a possible Presidential candidate against a supremely qualified woman who has devoted her life to public service…it boggles the mind.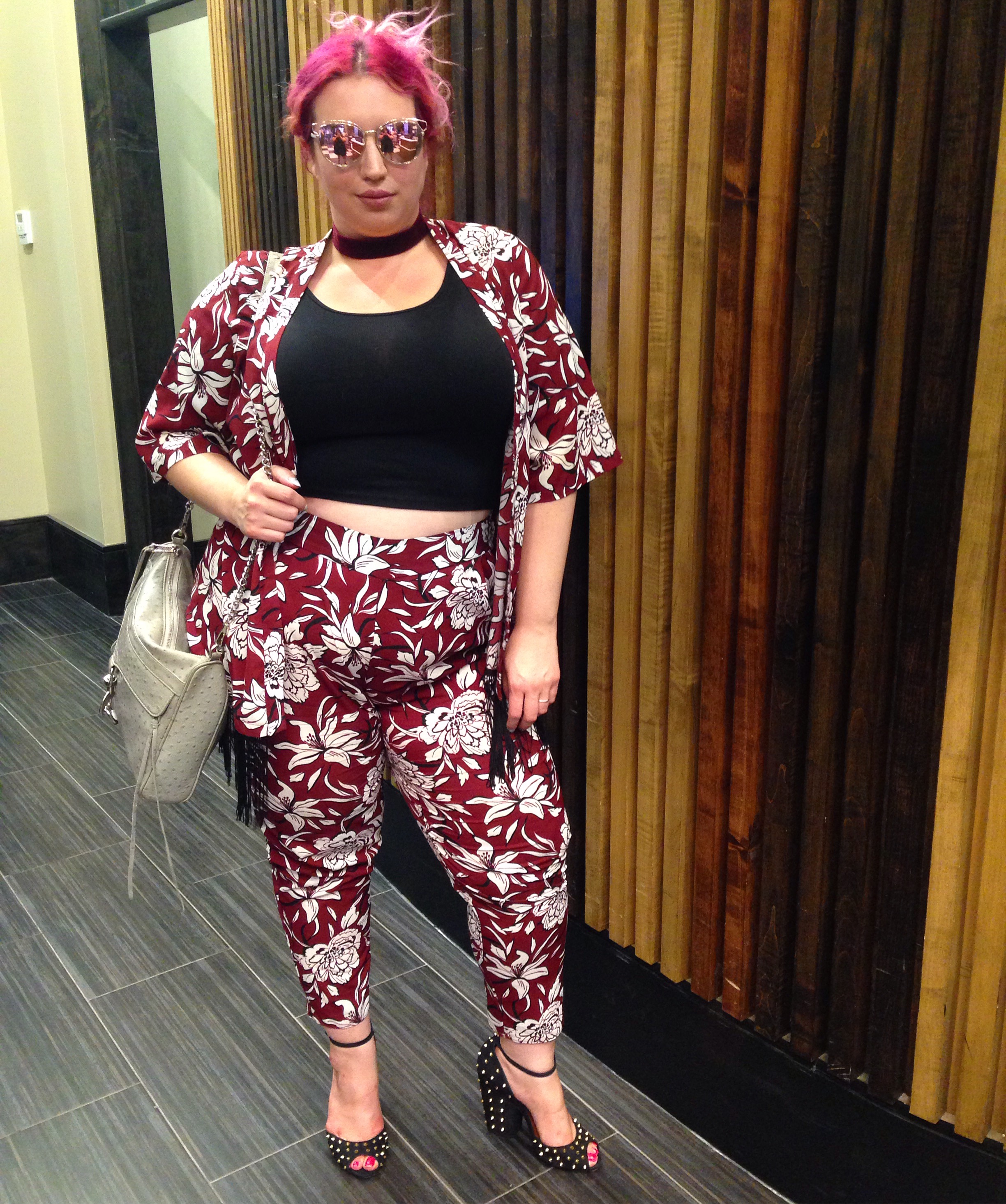 (This is the closest I have to a "pantsuit" – I gave away all of my suits when I left corporate America.)
I happily, not begrudgingly, cast my vote for Hillary Clinton this morning. I stood on line for an hour and a half, but I voted for her.
A few hours later, I took my dog for a walk, while wearing my Feminist sweatshirt. I had actually forgotten I was even wearing it, but was reminded when a grizzled old white man stuck his head out a truck window and yelled "Vote Drumpf!" followed by him telling me to go fuck myself.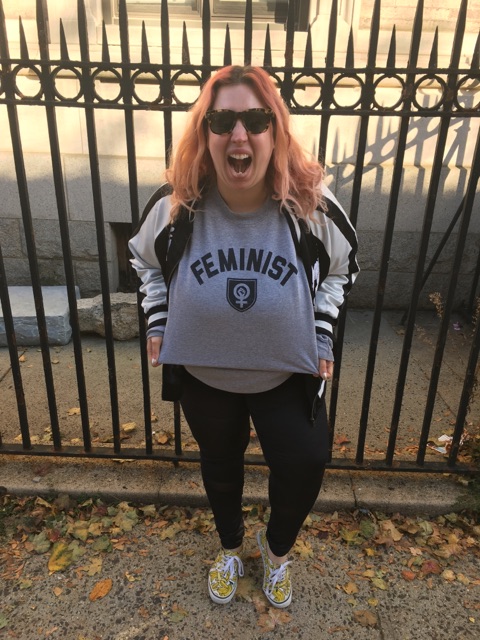 I was surprised, at first because I didn't think he could read the message with my jacket over it, but also because I consider Jersey City a progressive area. In case he was just yelling at me because I am a fat woman with colored hair that looks "alternative," I threw back the sides of my jacket so FEMINIST was clearly legible, stuck my chest out, held my head high and smiled my whole walk home.
He can yell all he wants, it won't change the fact that I already voted for Hillary. #ImWith Her