On the tenth day of giveaways, P.S. It's Fashion gave to me…
$100 to JCPenney!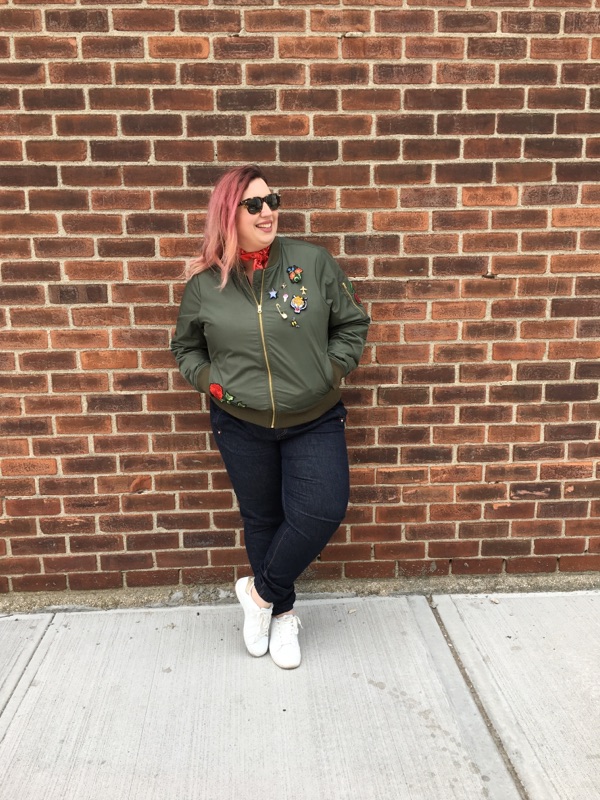 Growing up in NJ, I fit the stereotype — diner-frequenting, animal-print-wearing, mall-obsessed — so I obviously spent a ton of time in that ubiquitous mall anchor department store, JCPenney. I wish I could tell teenage Liz that years later she would walk in the Ashley Nell Tipton x JCPenney runway show during NYFW…I don't know if I would have even believed myself! (But I did, twice, and that's how I wound up with this amazing one-of-a-kind Ashley Nell Tipton bomber.)
Not only do they offer straight sizes and plus sizes (both petite & tall plus too!), but they also have mens, kids, home, and more! So obviously I wanted to give all you fabulous people an opportunity to shop there as well. Scroll down to see what JCP pieces I'm digging and enter my giveaway below!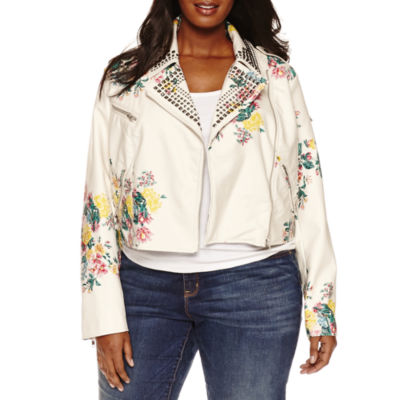 You know I love me some Ashley Nell Tipton, and this studded floral moto jacket from her line is now on sale!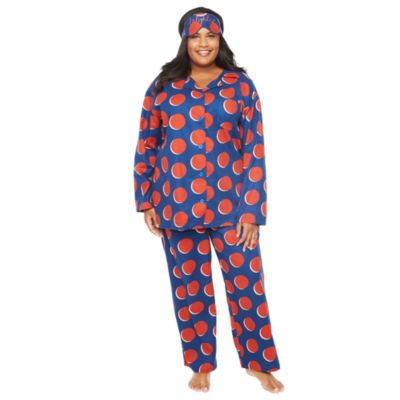 This cute PJ set is actually a Tracee Ellis Ross style! (And it comes with that cute eyemask!)
These grey jeans are part of the Project Runway line  – nothing like a runway-inspired piece to help you stand out!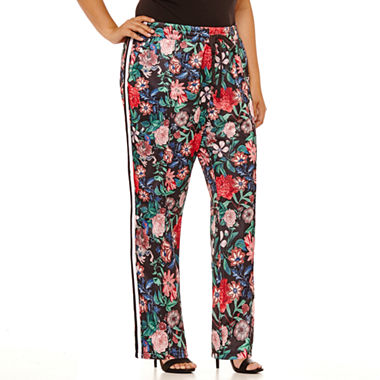 I love the blend of feminine florals and sporty stripes on these athleisure pants – and they have a matching bomber too!