Life isn't all sunshine and rainbows, but it should be…
And even if life brings grey days, you can at least brighten up your style with a radiant rainbow. Nothing cheers me up faster than colorful clothes!
But rainbow-hued styles aren't just some summertime trend, they're an important proclamation of pride. Whether you're LGBTQIA or an ally, donning a rainbow alerts the world that you support love in all its consenting forms.
Most people who know me are aware I'm married to a man, so to the world I present straight…but the truth is I'm a bisexual woman, and I've been out about that since high school. So as much as I love to rock a rainbow on a purely aesthetic level, there's certainly a deeper meaning there.
June may be "Pride Month" and it may be almost over, but you can wear rainbow 365 days a year! If you want to wear your pride with, well, pride, then check out my rainbow recommendations ahead…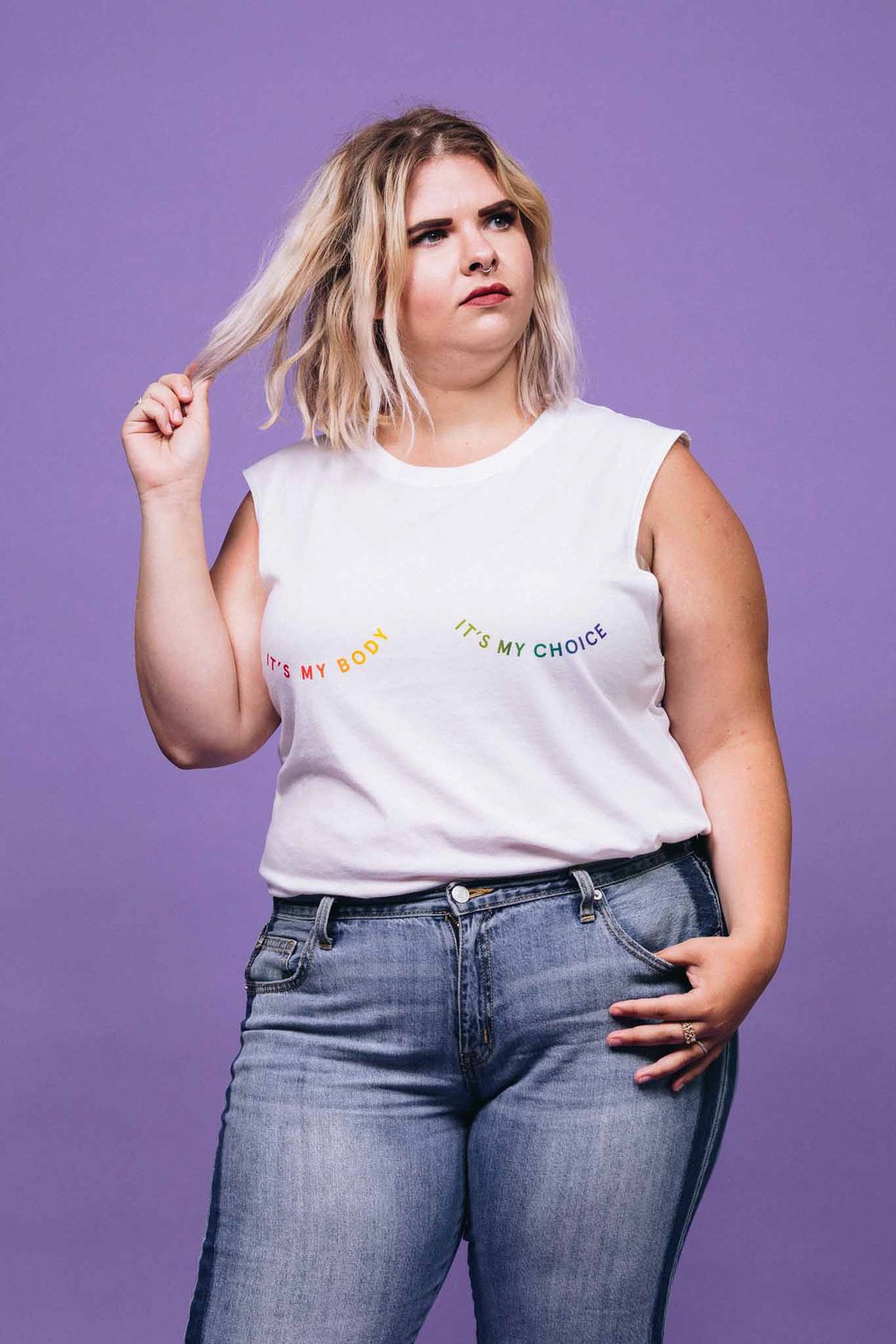 It's My Body It's My Choice PRIDE Tank, $36, Mysister.org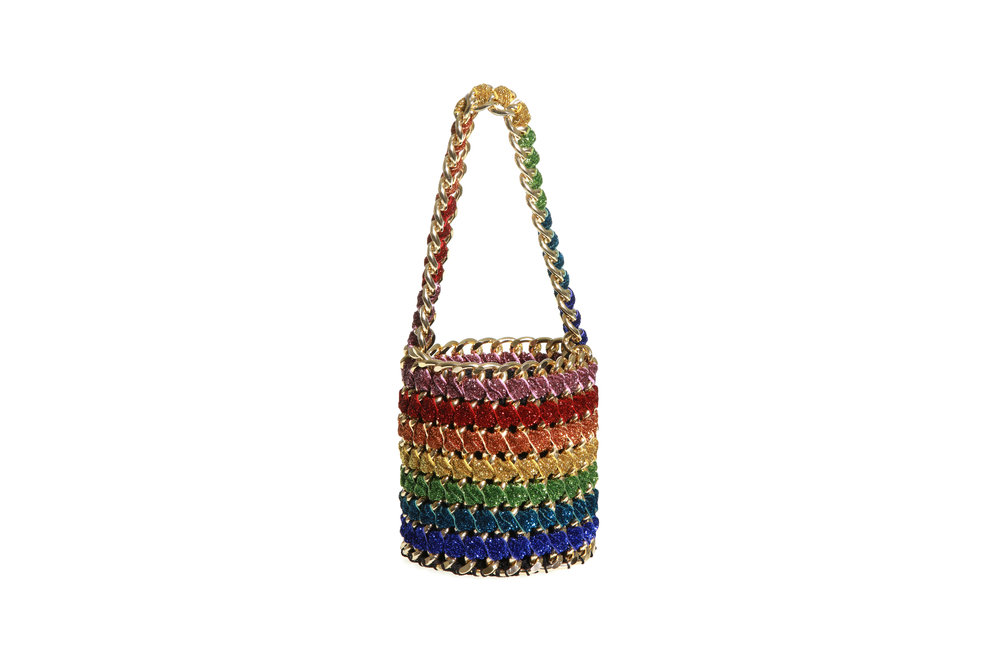 Shimmer Rainbow Bucket With Gold Chain, $595, Tambonita.com
PRIDE Cotton T-Shirt Bra, $51.95, Lanebryant.com
Essentials Soft Bra PRIDE Stripe, $35, Tomboyx.com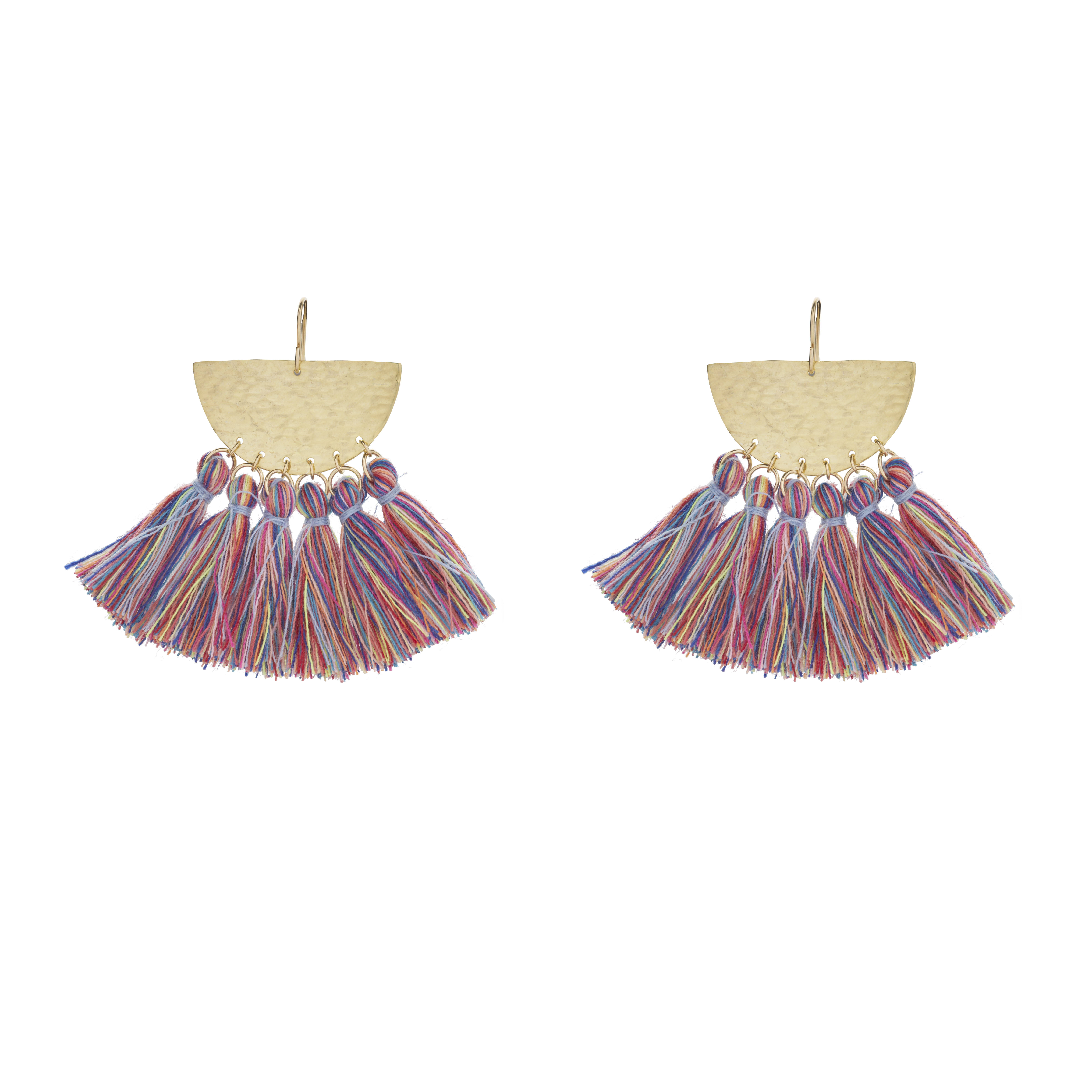 Sunrise Tassel Earrings, $150, Flacajewelry.com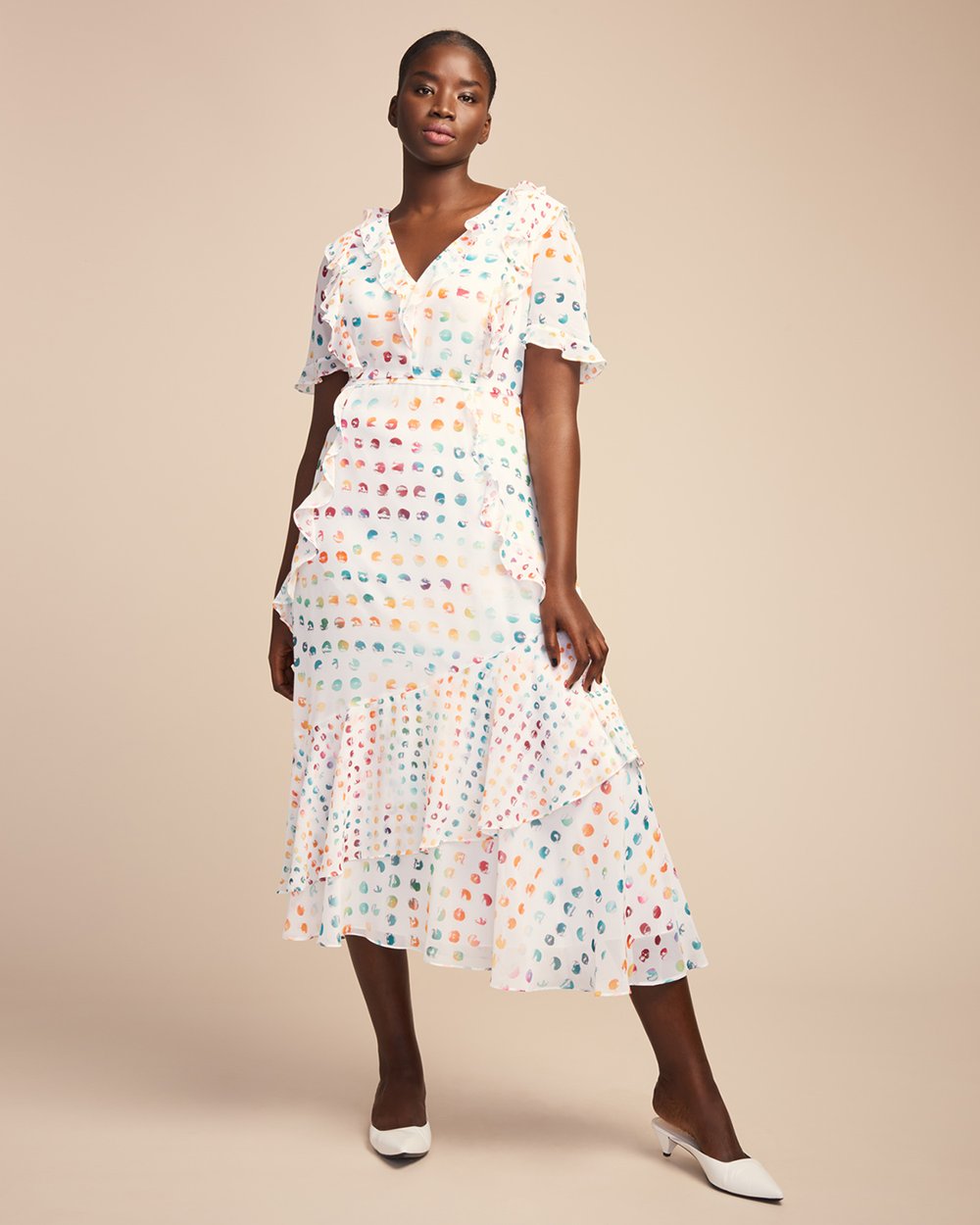 Monique Lhuillier Candy Ruffle Polkadot Dress, $495, 11Honore.com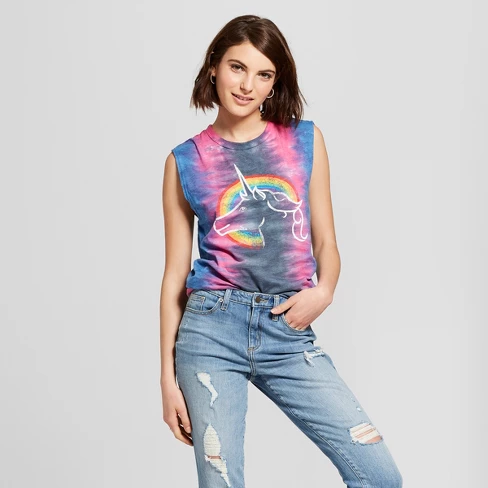 PRIDE Unicorn Tank Top, $14.99, Target.com (comes in plus and mens)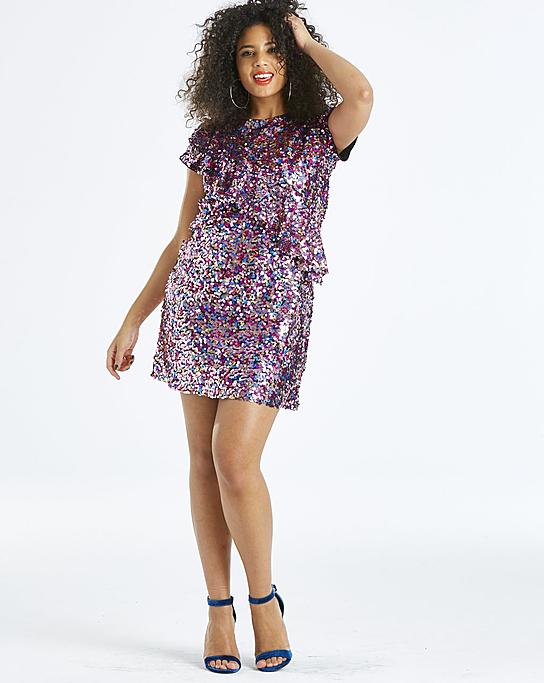 Sequin Ruffle T-Shirt Dress, $89,99, Simplybe.com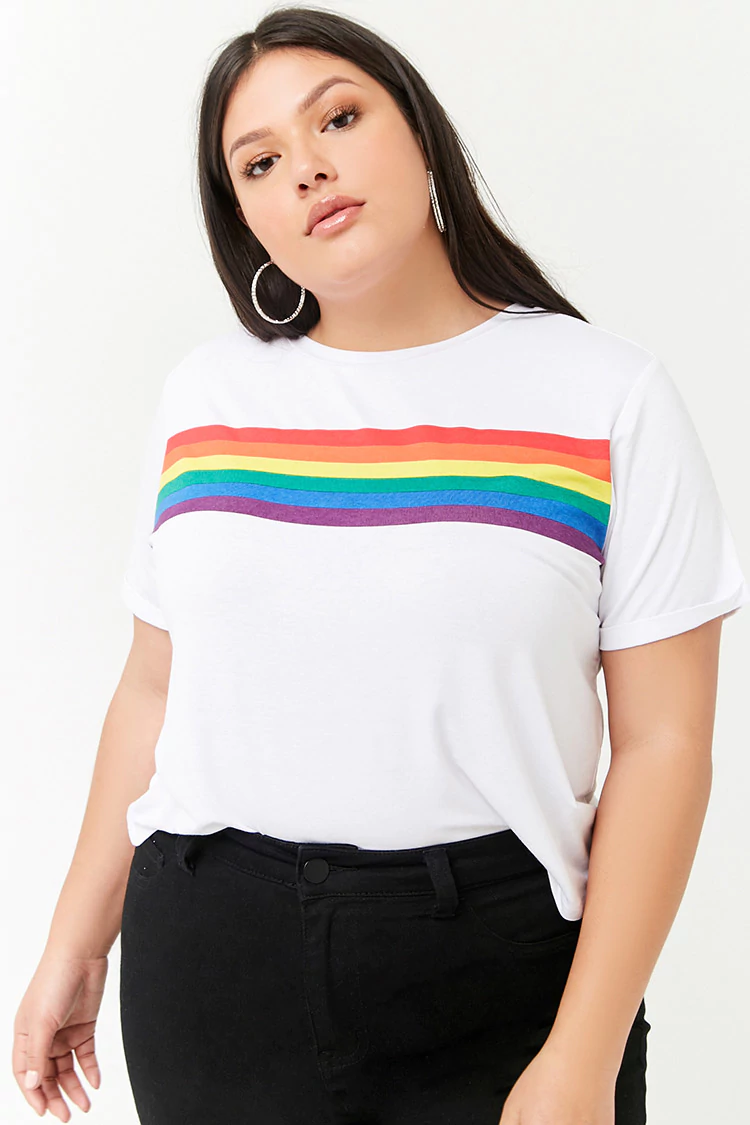 Rainbow Graphic Tee, $12.90, Forever21.com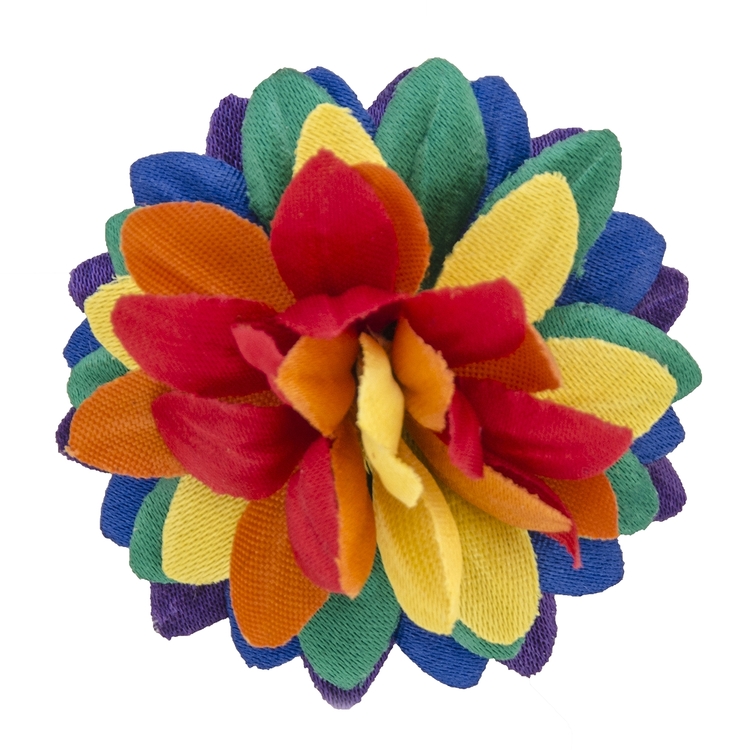 Special Edition PRIDE Satin Dahlia Pin, $49, Fleurdpins.com