Time is a funny thing; I simultaneously feel old (thanks bad knees) and young (thanks un-lined skin). I got married almost nine years ago…a lifetime and a minute all at one. It's hard not to think about how so much has changed in that time, even our love for each other has grown and evolved. Nothing stays the same forever…especially style.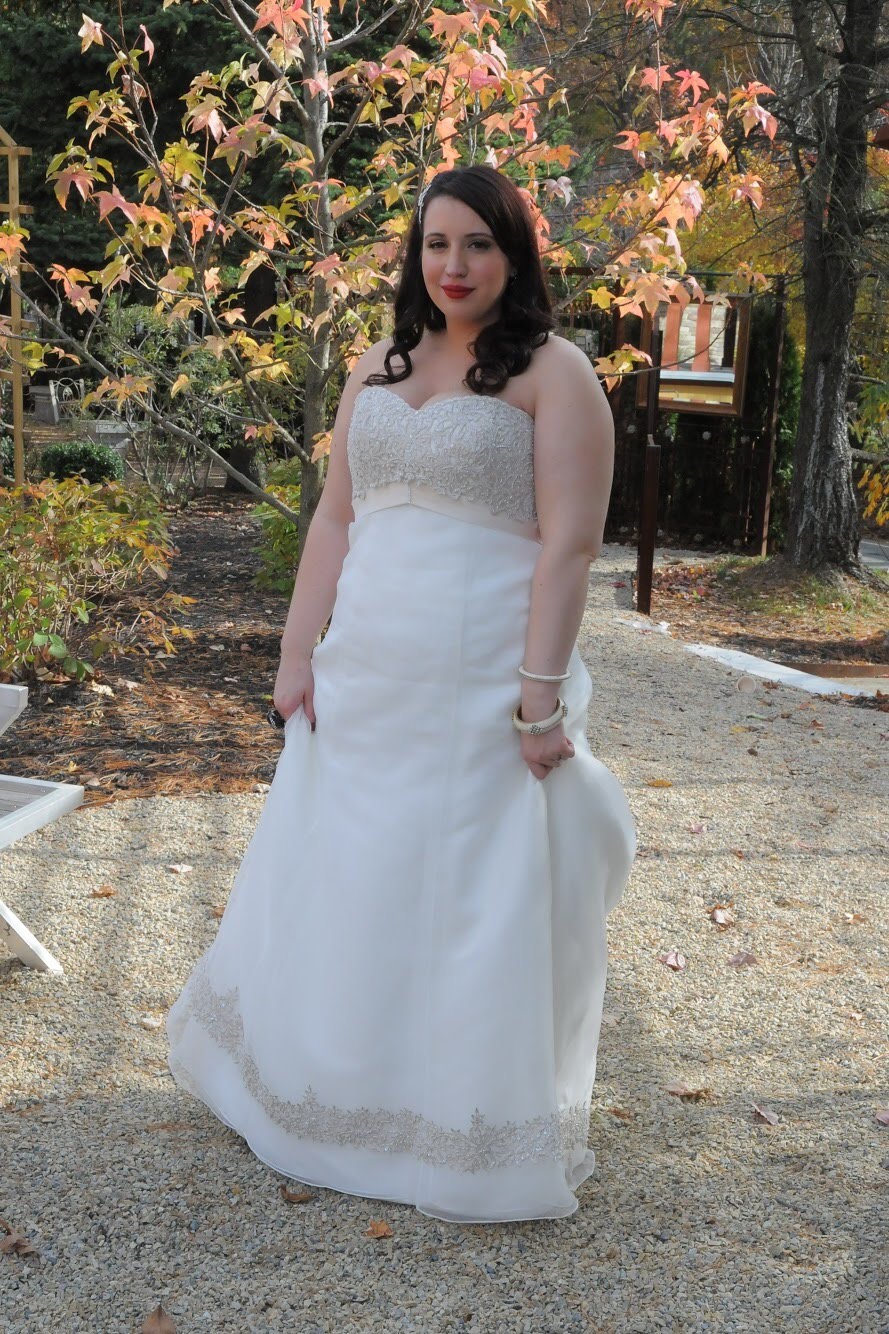 As much as I loved my wedding dress then, I know my sense of style is different now than it was in 2010, and I find it fun to think about what I'd wear if I was getting married again. I was scrolling through the Pronovias US website daydreaming about what I'd pick and figured it would be fun to share with you all.
When you're trying to choose a gown, I think the most important thing to keep in mind is your wedding venue. Obviously you can wear whatever you want, but dealing with a long-sleeve layered satin ballgown at the beach in August won't be much fun.
We got married at the Stonehouse at Stirling Ridge in NJ; a gorgeous space with natural stone and raw wood that fit perfectly for our fall-focused wedding on October 30th. If we were still getting married at that same locale, I think I'd go for a similar beaded style, but maybe with a strap or sleeve so I could avoid a strapless bra this time.
This elegant Orion dress might not be beaded, but it still stands out with its lovely lace detailing. The dainty buttons down the back are an absolute must in my sartorial book.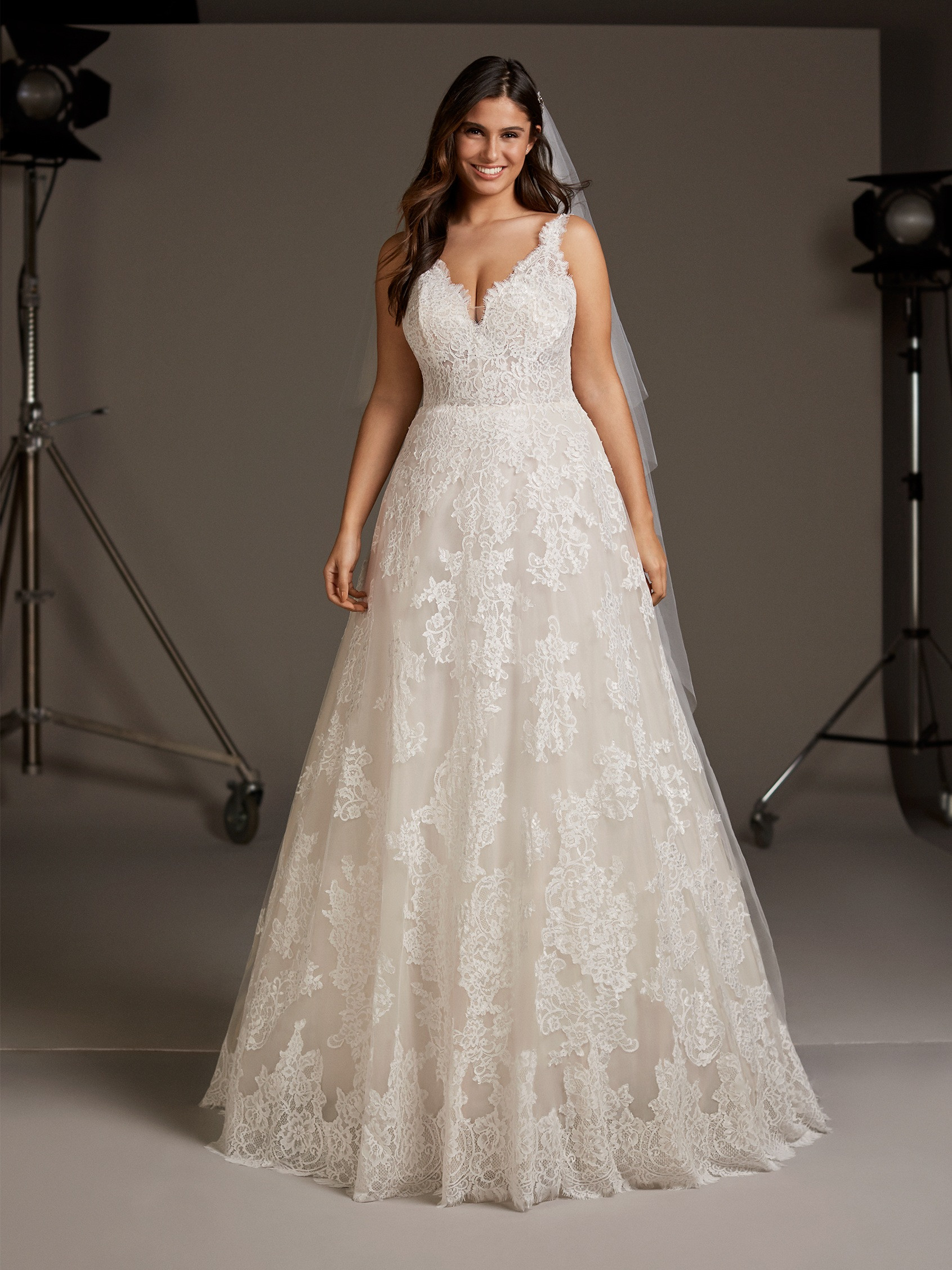 The Ariel gown also offers a similar style, but with a sprinkling of sparkling crystals and bit more dramatic volume in the skirt.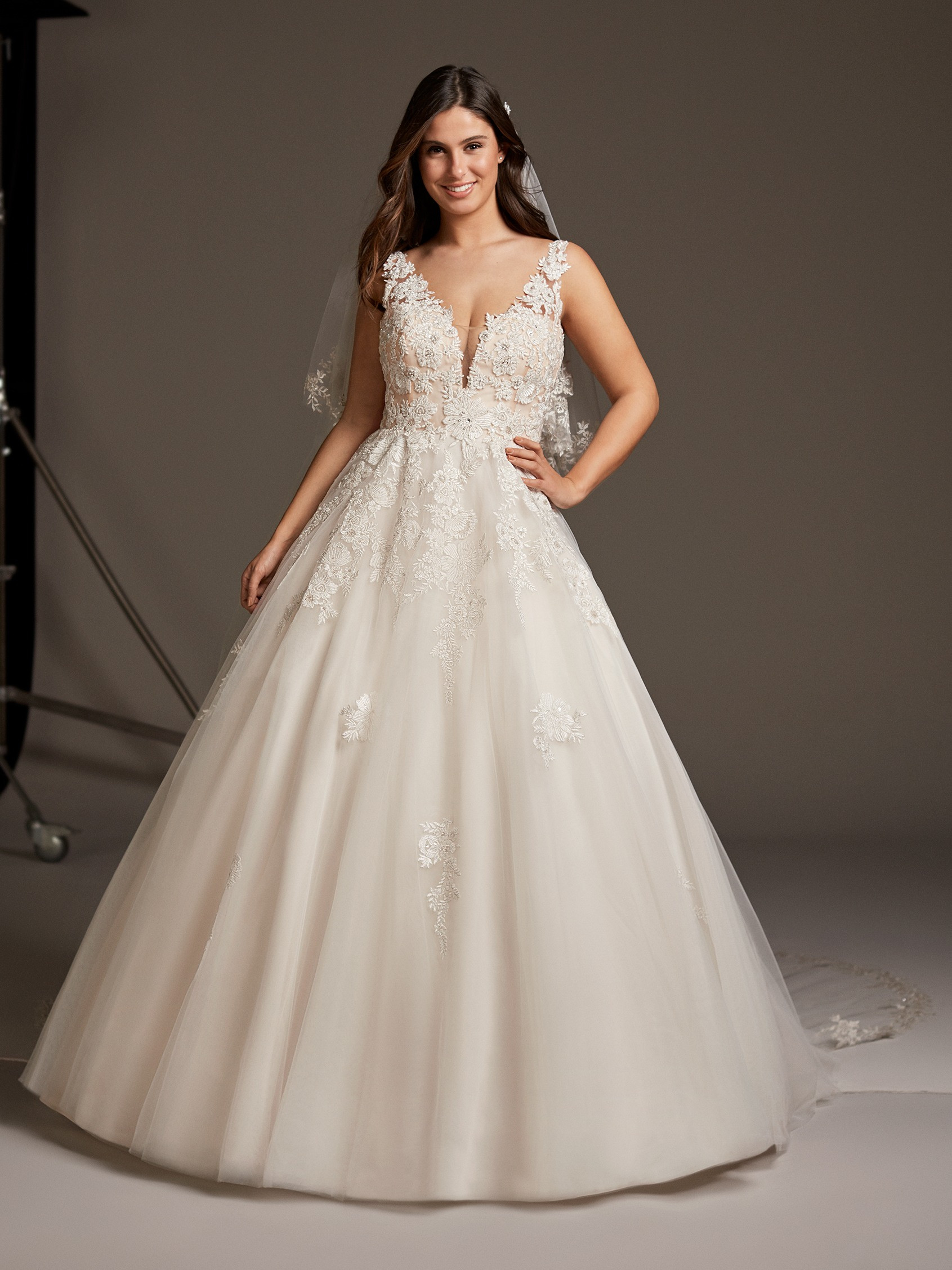 Or what if we decided to do something more formal this time? Set in an old school city institution drenched in opulent glamour, surrounded by black tie tuxedos and long sweeping gowns, I'd need something that would help me stand out. Maybe a classic ballgown with an almost overwhelmingly voluminous skirt, or a style covered in sparkling crystals.
This glamorous Voyager gown is so OTT, I'm kinda completely obsessed. The ruffles, the layers, the fact that I'd feel like I was a celebrity with something of this magnitude…it's just amazing.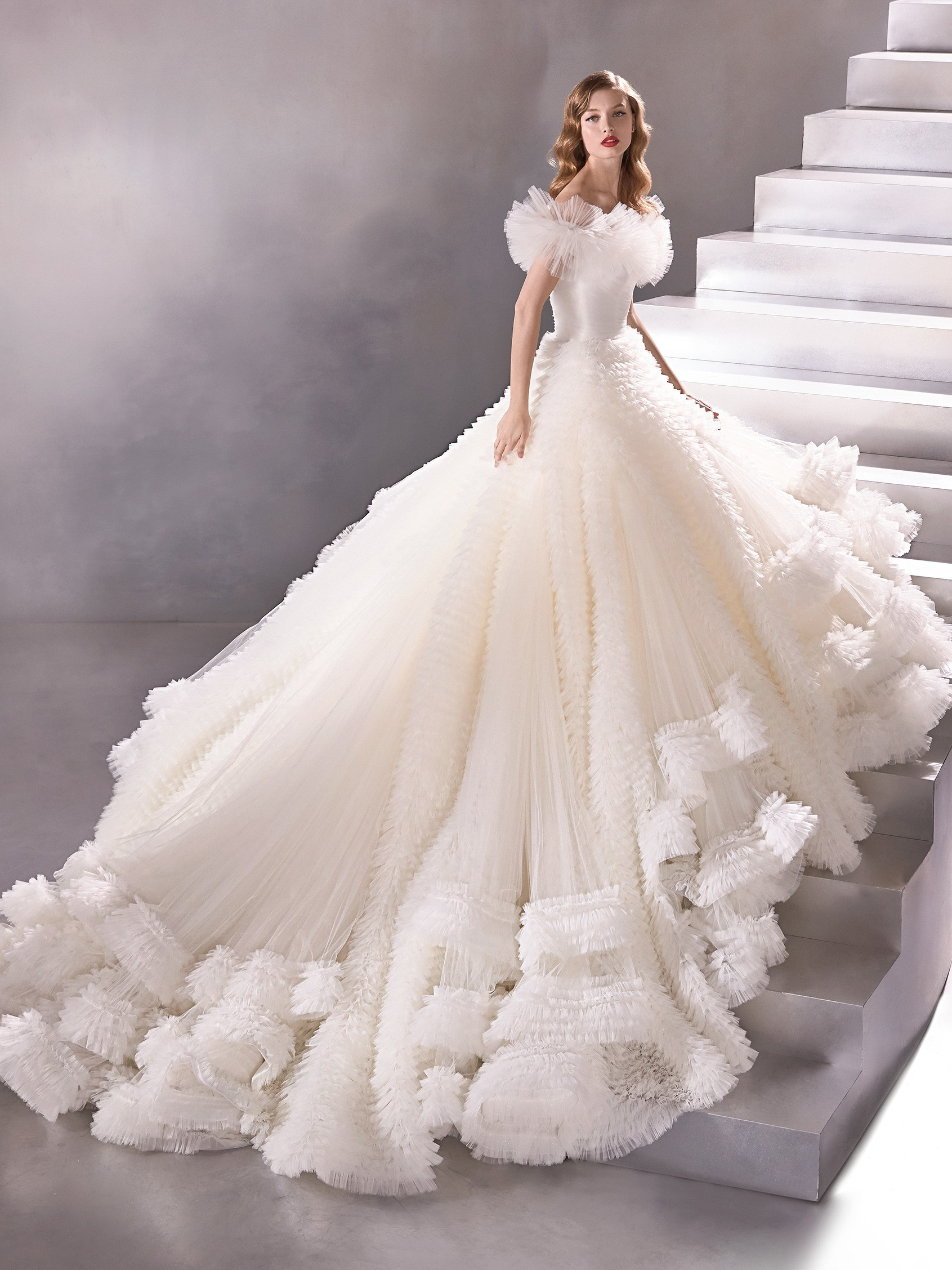 This Intergalactic gown is out-of-this-world gorgeous. With celestial-inspired beading glimmering through the night, I'd look like the star I know I am.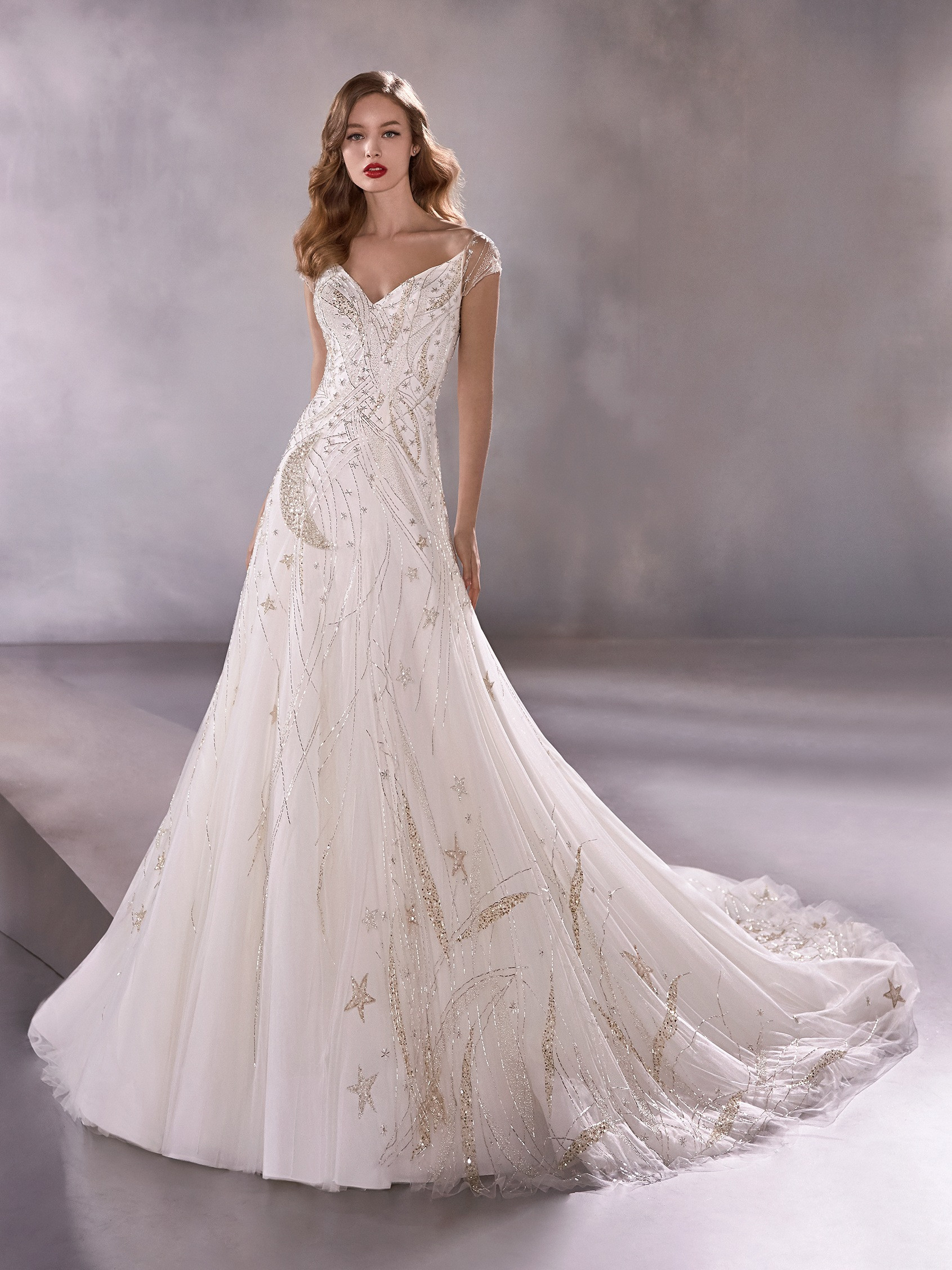 But if I could have my dream wedding, set in some gorgeous fall forest with fairy lights twinkling in the trees (or at least in a venue so filled with foliage that it feels like outside),  I'd need an equally dreamy dress to match, like a Boho bridal gown with chic little unique touches.
So ravishingly romantic, with its sweetheart neckline, draped just-so off-the-shoulder straps, and delicate ruched lace…the Moka gown somehow feels timeless and on-trend all at once.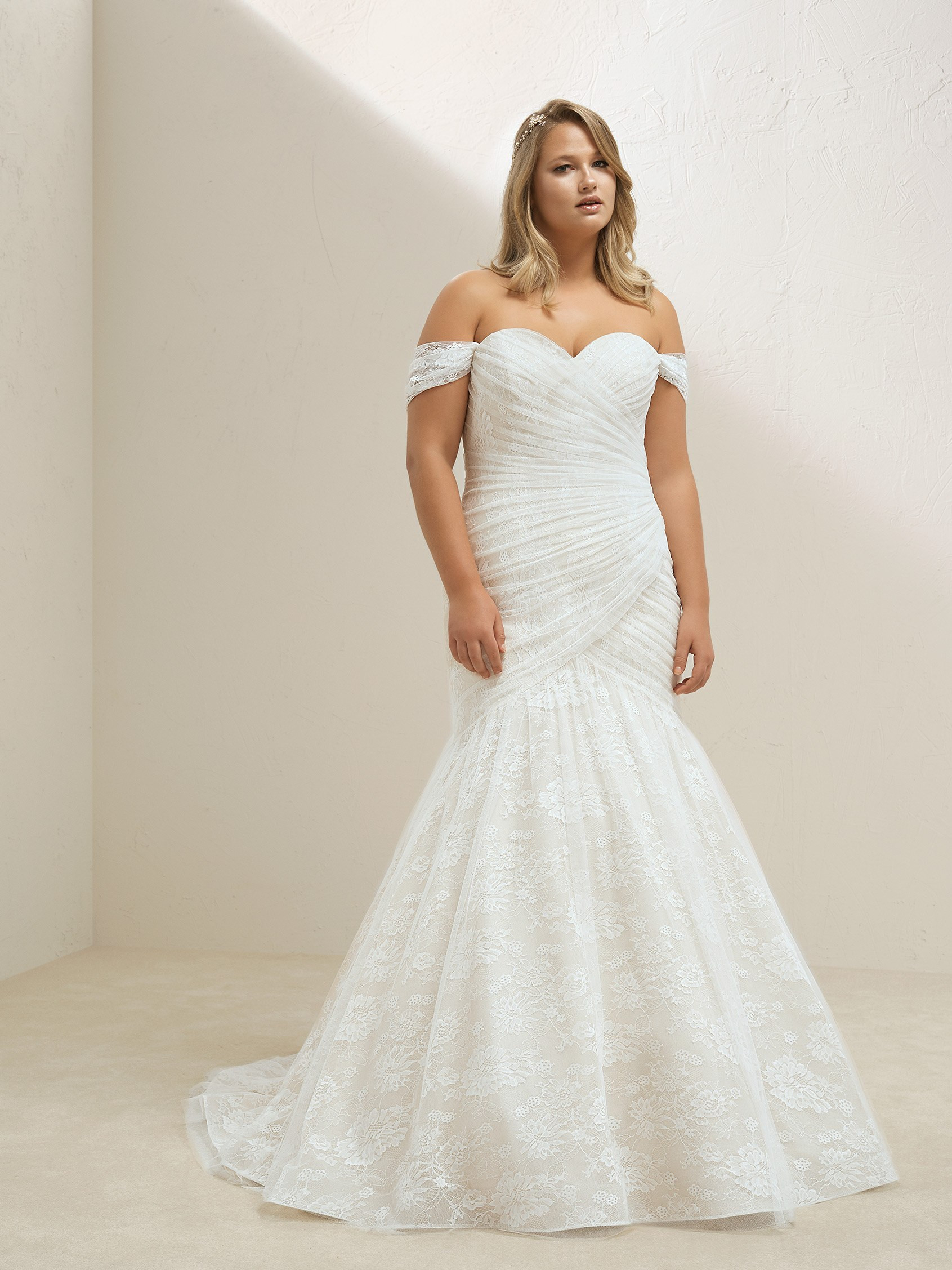 (Just look at that back detailing!)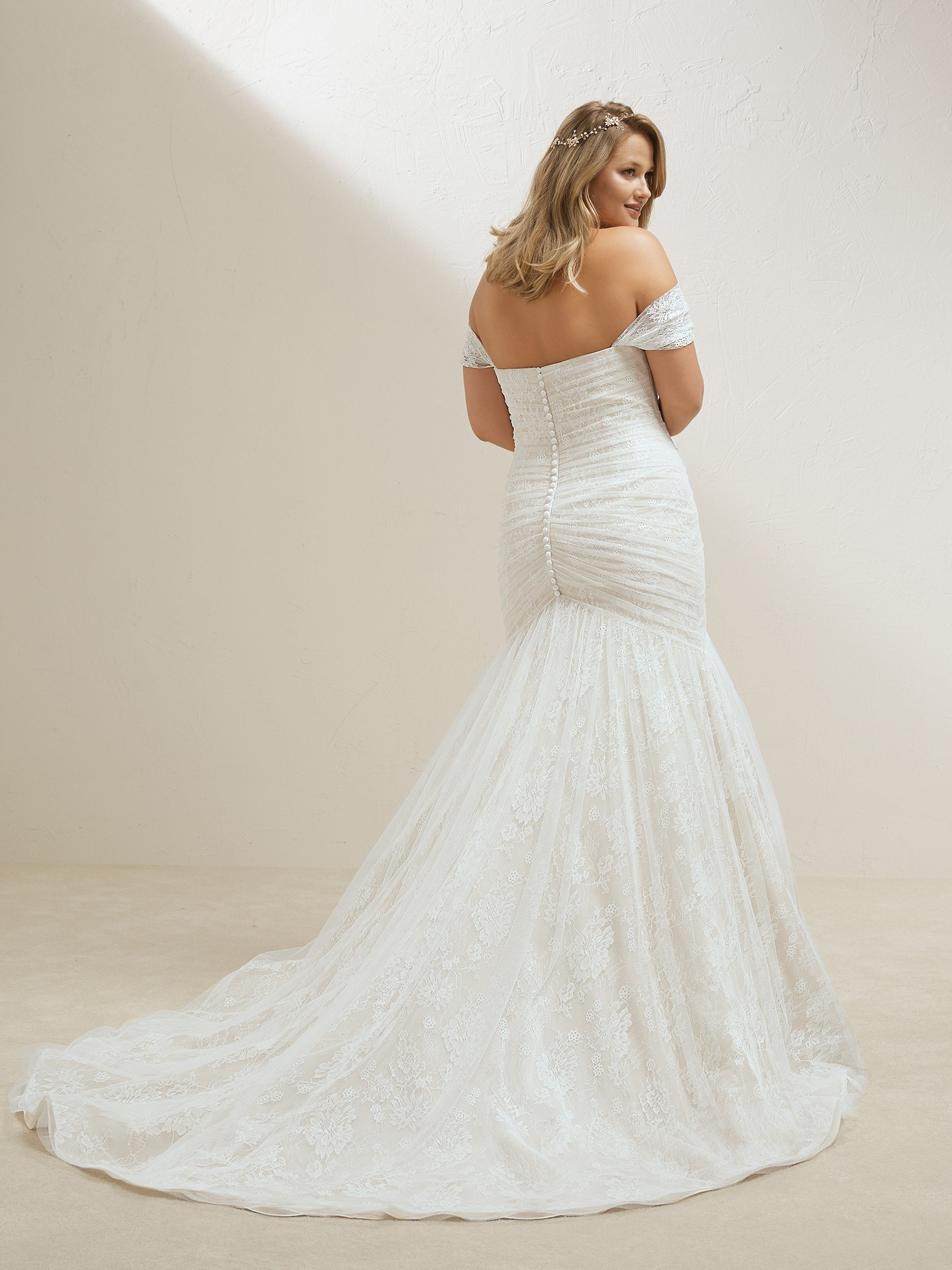 So sweet and delicate, this ethereal Crux dress hits all the right notes. From its daintily-ruffled bell sleeves, lovely lace accents and unexpected back details, it looks like I'd feel fabulous and comfortable at the same time.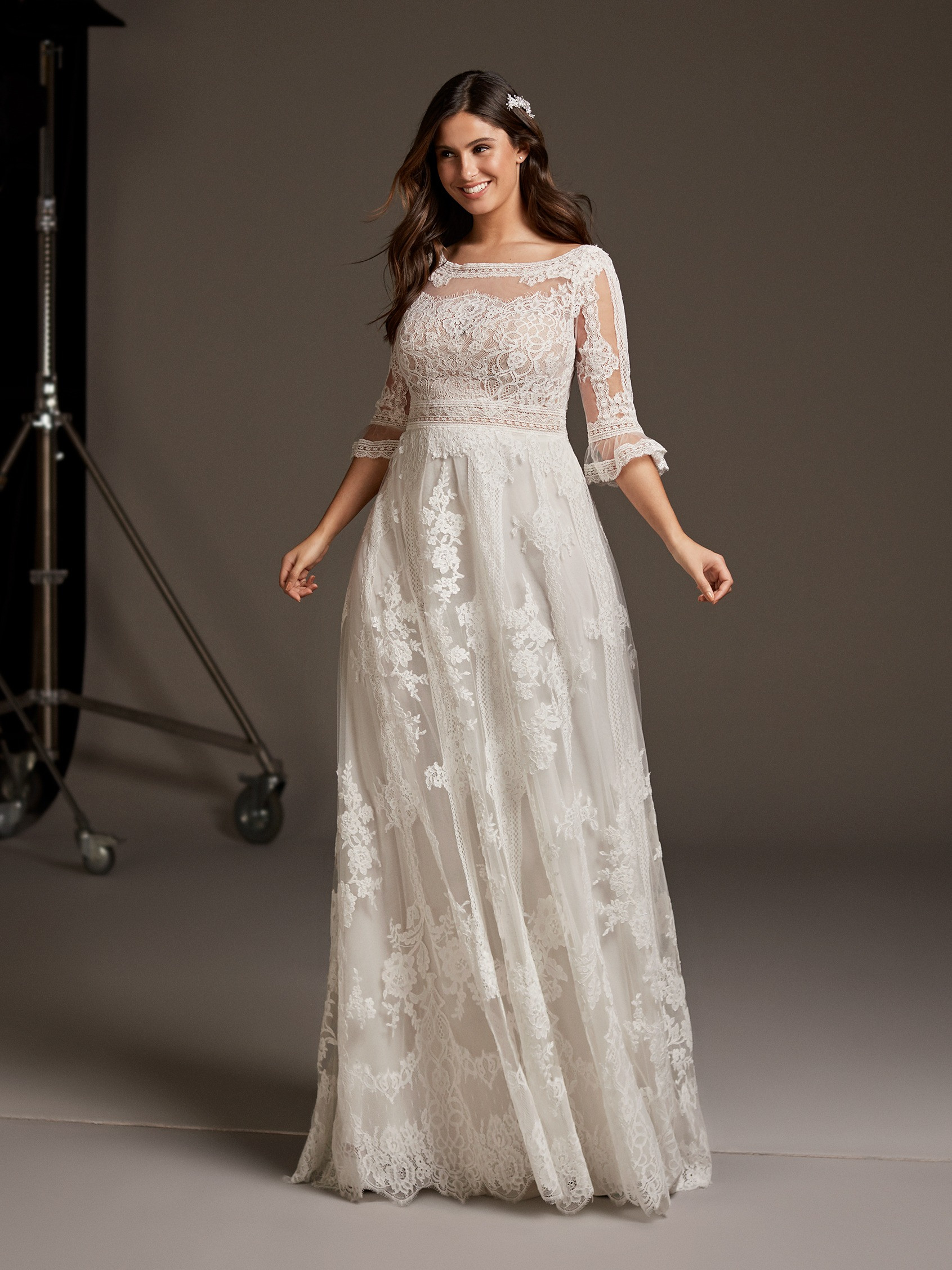 I love the back detailing on this one too!

Which style of dress most appeals to you? If you're already married, what did your dress look like? If you're not married yet, what would you dream dress be? Tell me in the comments below!
(This post was sponsored by Pronovias US. All thoughts & opinions are my own.)